Oh it's so good to be back with you again today and I have to say that I've LOVED writing this feature. To start with, it features an incredibly beautiful new collection of wedding dresses and secondly, the designer in question is just such a wonderful woman that it's a huge pleasure to share her work here on Love My Dress. Without further ado, let me introduce you to the elegant and alluring new collection from Sarah Willard Couture, 'Whispers of Love'.
Sarah Willard is an award winning bridal designer who was crowned Wedding Dressmaker Designer of the Year at The Wedding Industry Awards earlier this year. She's also an artisan maker, modern day couturier and downright fabulous woman. When you speak to Sarah, her passion for her work just sweeps you up and you're left in no doubt that this is a lady who pours her heart and soul into everything she does.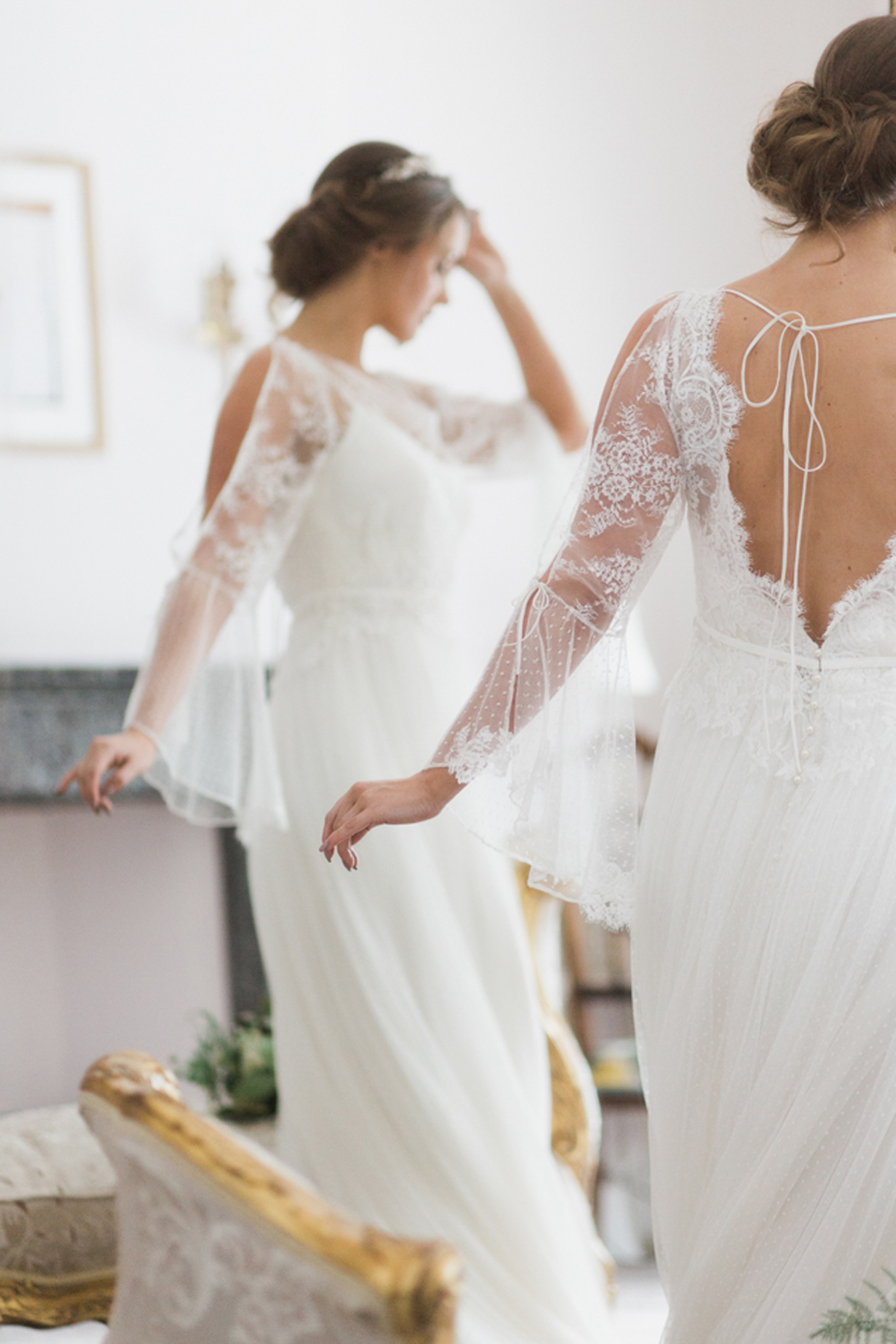 Wedding dresses by Sarah Willard Couture are instantly recognisable. They're elegant, alluring, bohemian and beyond pretty. The designs are created in the finest fabrics and delicate laces with intricate detail that adds another layer of grace and refinement to each gown.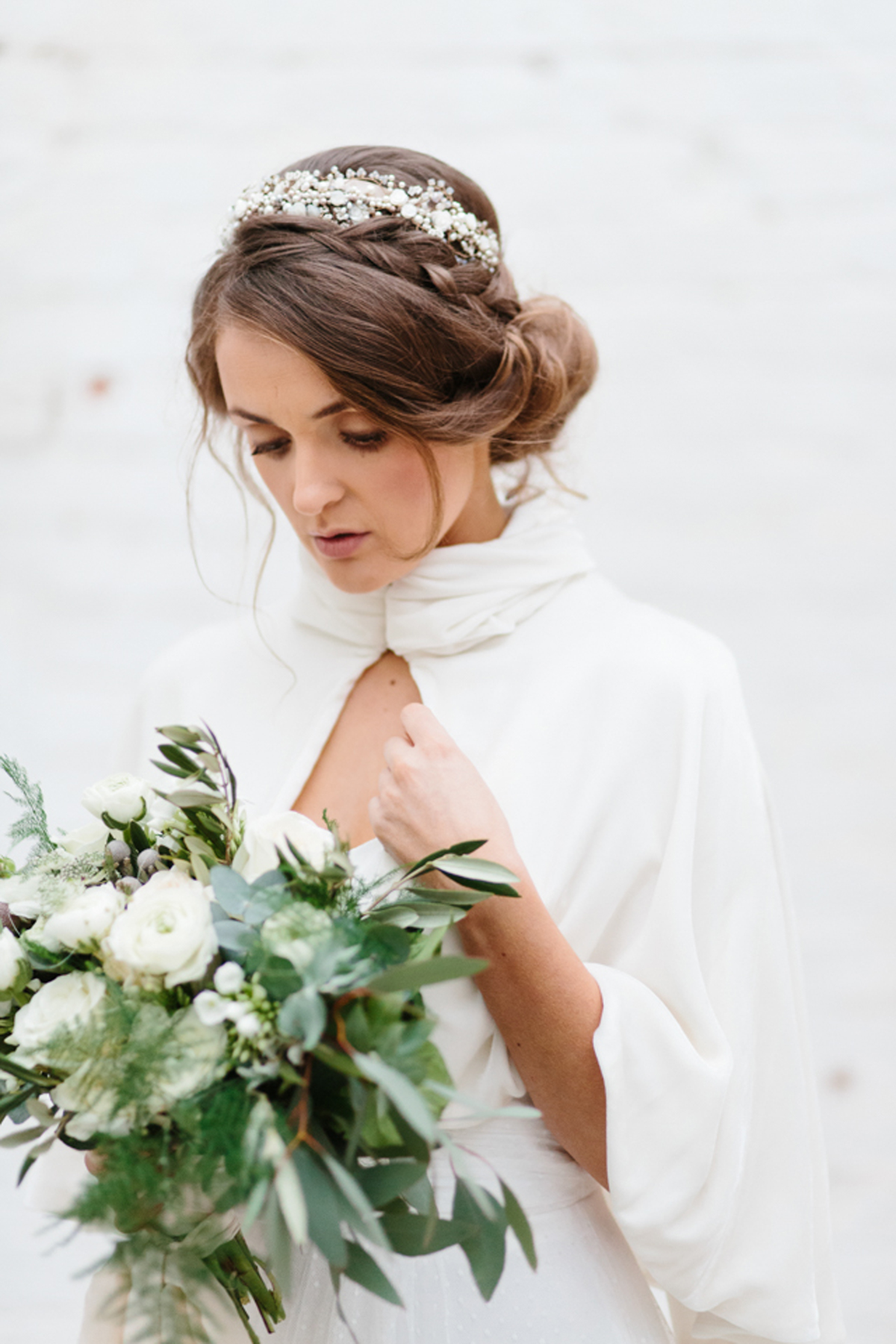 All of Sarah's designs are lovingly handmade by her small and friendly team in her Staffordshire studio. This is a true 'atelier' in the most genuine sense of the word. They work surrounded by so many things that inspire them and if you step into the studio, you'll be taking your first step on a unique creative journey.
"Our brides are greeted with lots of inspiration when they visit us," says Sarah. "There are moodboards and design sketches, vintage dresses and calico toiles draped on mannequins, jars filled with delicate beads and vintage diamante, boxes overflowing with lace and the latest collections of dresses waiting to be tried on. It's a dream dressing up box and we pride ourselves on offering an 'atelier experience' to remember."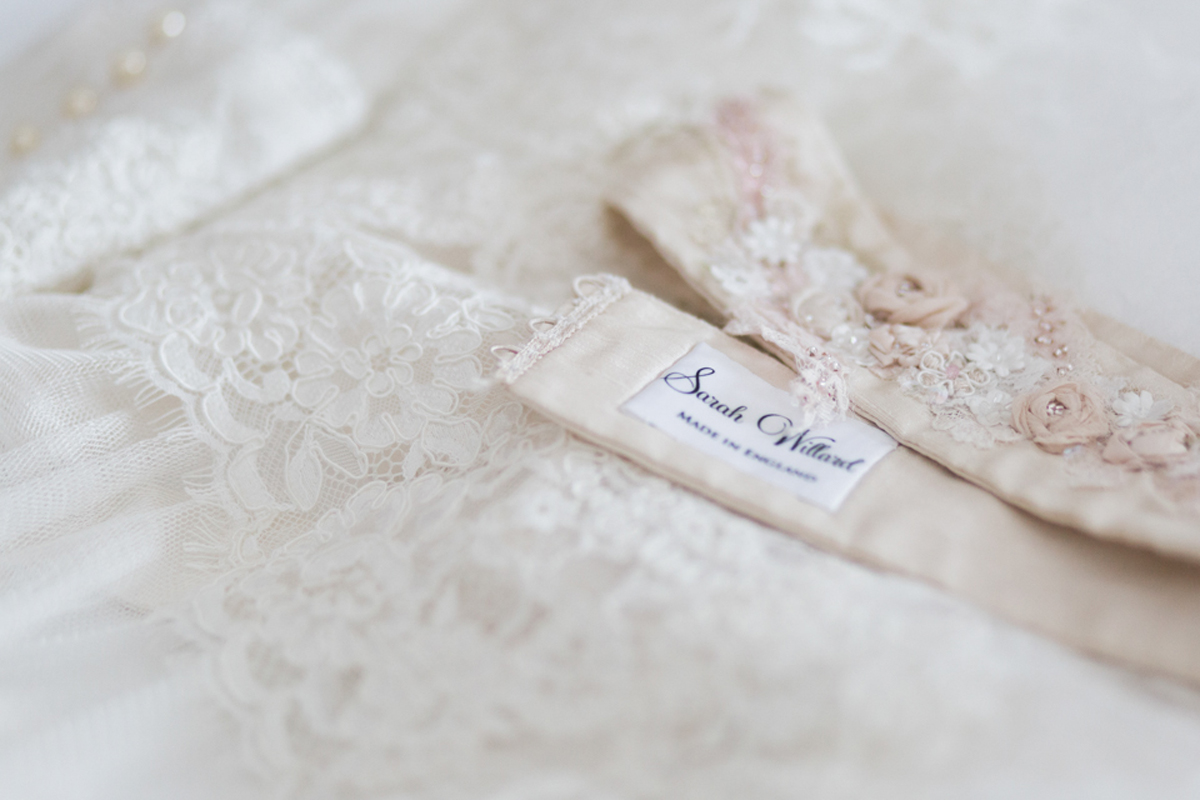 Sarah Willard Couture is renowned for simple and uncluttered elegance as well as her signature subtle detailing and the new 'Whispers of Love' collection is possibly her most romantic yet.
"With soft layers of sheer fabrics, 'Whispers of Love' is a play on transparency and luminosity. There are separates and overdresses in soft silk organzas, French chiffons, delicate tulles and fine laces, with glass pearl buttons and tiny crystals that catch the light. These can be worn with silk slip dresses and corseted dresses too for a more structured silhouette and this collection is perfect for the fine art bride."
I just love this collection from Sarah Willard. The tiny pearl buttons, the delicate hand-dyed lace applique and the crystal beadwork that catches the light all mix together to create the softest, prettiest dresses. I love the bridal separates in chalky colours and those fabrics… I swoon.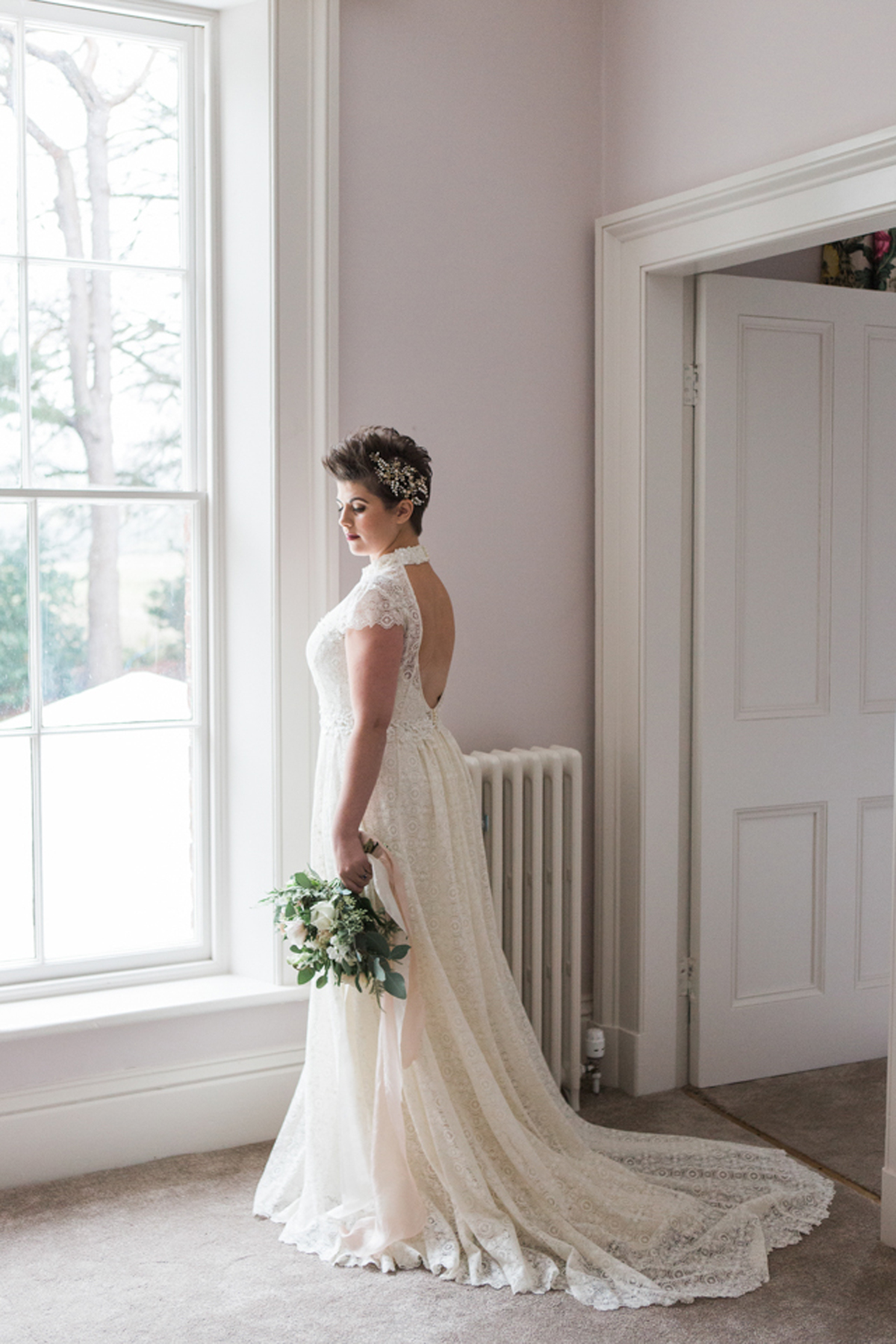 "I grew up in a family where, for generations, mothers taught their daughters to sew. My sewing machines would often be whizzing into the small hours as I made my own clothes and I'm now proud to work in my beautiful studio, using old-fashioned couture techniques to hand craft heirloom dresses that we hope will be treasured forever.
And if the most beautiful things will always last, the 'Whispers of Love' collection by Sarah Willard will outlast us all.
There are no photos with those IDs or post 681469 does not have any attached images!
Made to measure collection dresses from Sarah Willard Couture range in price from £1200 to £2375 and made to measure bridal separates start from £350 increasing to £850. Bespoke dresses start from £1750.
For more information on wedding dresses by Sarah Willard, do take a look at her website. If you'd like to find out more, Sarah would be thrilled to hear from you on 07815 740116 or via [email protected].
Tamryn x