I was having a 'big tidy' this weekend and, for the first time since we moved house almost two years ago, got my wedding dress down from the top of the wardrobe where it lives in its box.
It was lovely actually, as it reminded me how much I loved wearing my gown, but it also makes me think of all the other options I could have chosen and all the styles out there waiting to be tried on. Today's wedding features a really stunning example of a modern dress option. I'm not sure I could have pulled it off myself but today's bride Nichola, does so with flair and style- I think you'll love it as much as I do.
Nichola married her love Pete on the 1st of August 2015 at One Horse Guards, Westminster, followed by the wedding breakfast at the same venue and an evening reception on a boat on the Thames. Nichola looked fantastic in her gorgeous Sophia Kokosalaki gown and the day was captured on film by Gabrielle Hall in her characteristically light and bright style. The couple actually discovered their photographer on this very wedding blog.
"Neither of us had any set ideas on how we wanted the day to be other than it had to be a good old knees up to celebrate our future together with our nearest and dearest."
Photography by Gabrielle Hall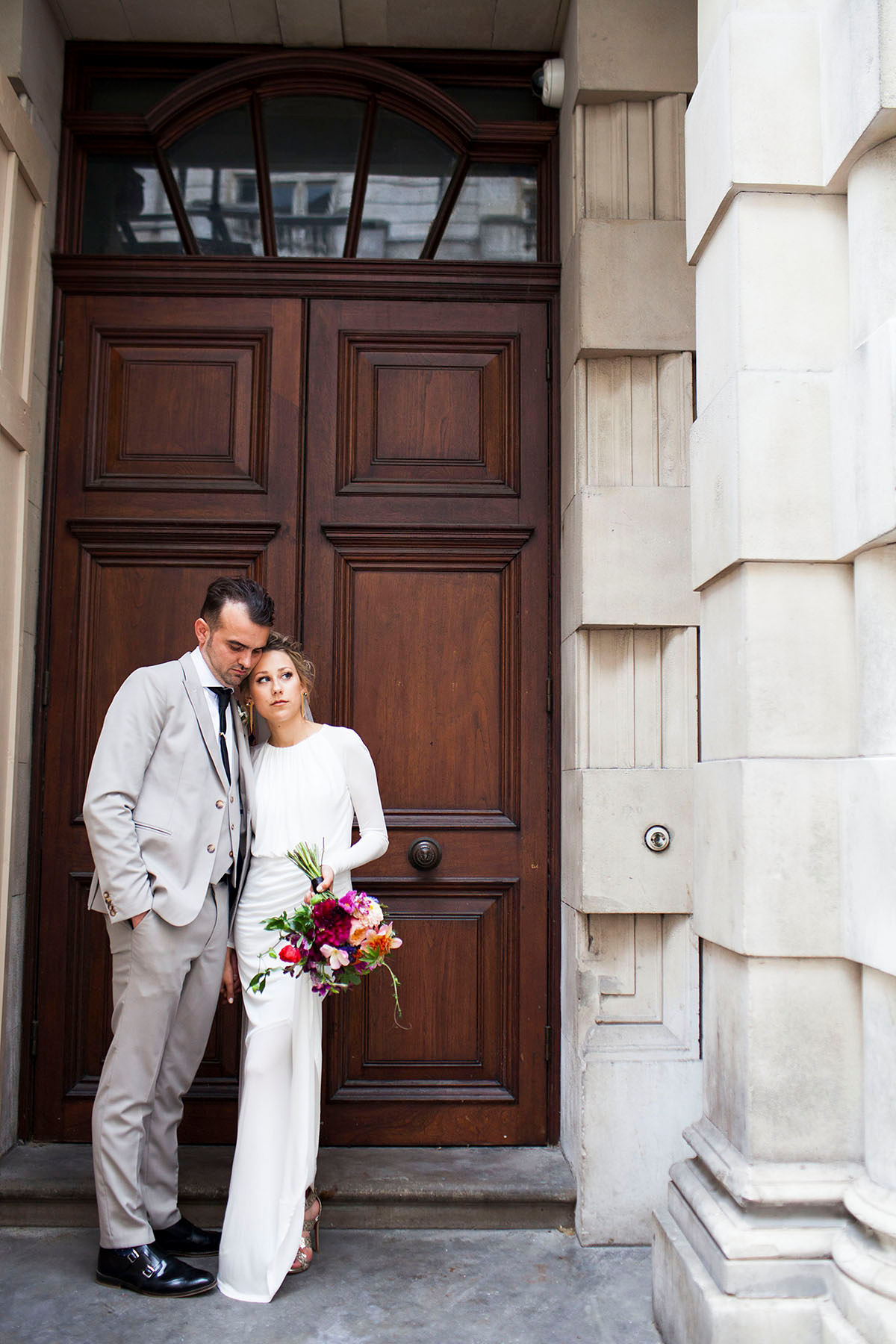 Nichola looked fabulous in the most gorgeously modern gown by Sophia Kokosalaki, which she purchased directly from Sophia's studio, along with her veil.
"Everyone said 'you wont pick the dress you think you will like', 'they look so different on' etc, so I tried not to look too much beforehand so that I could just see what suited me at the appointment. Of course despite all that, I had a style in mind.""My appointment was in Sophia's beautiful home/studio, so it is a really personal and intimate setting. They had the latest collection on a rail for me to choose from and one dress was pretty much exactly what I had in mind and I fell in love with it."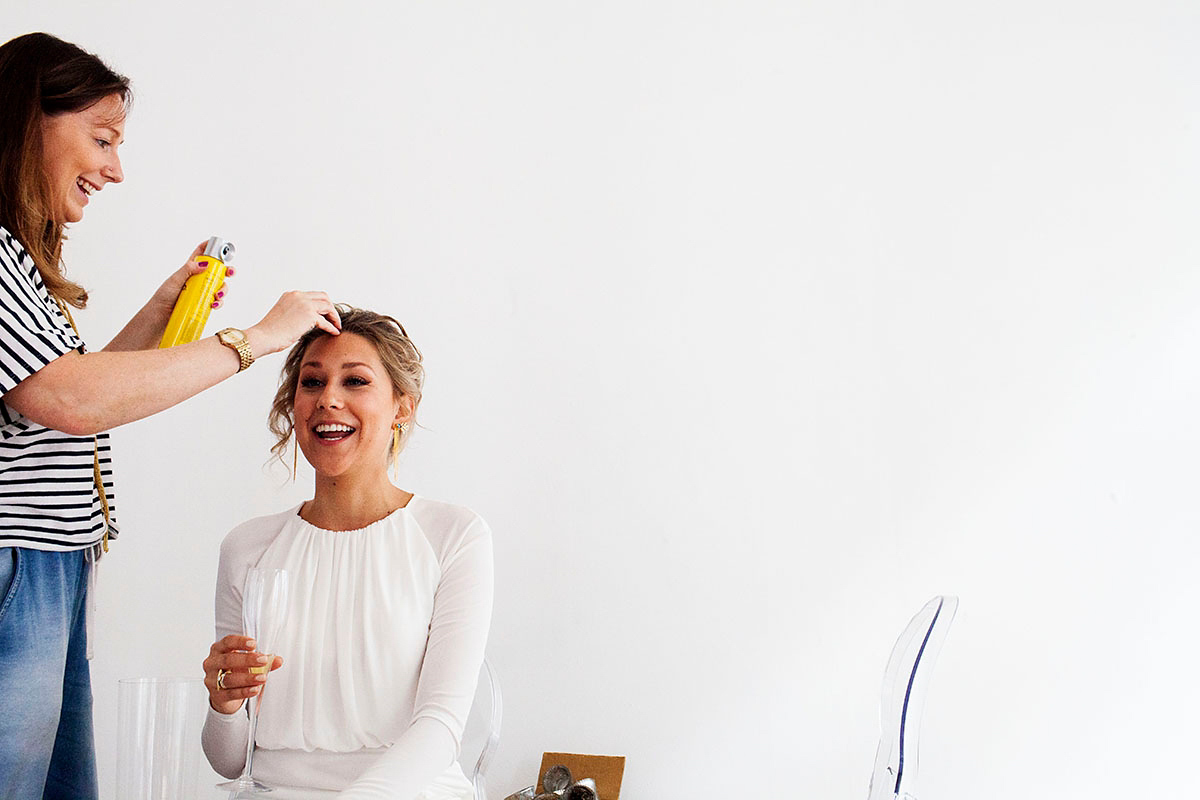 "Mostly I loved the cut with a small bias gathering on the hip, which is really flattering. I loved that the sleeves and bottom bias section of the dress were sheerer which gave it elegance and I loved the backless cut, which gave it a modern look. I also loved that Sophia was totally happy for me to customize it if I wanted. I came up with all sorts of weird ideas: peplums, bum veils, capes, which they happy to talk through and incorporate if I wanted."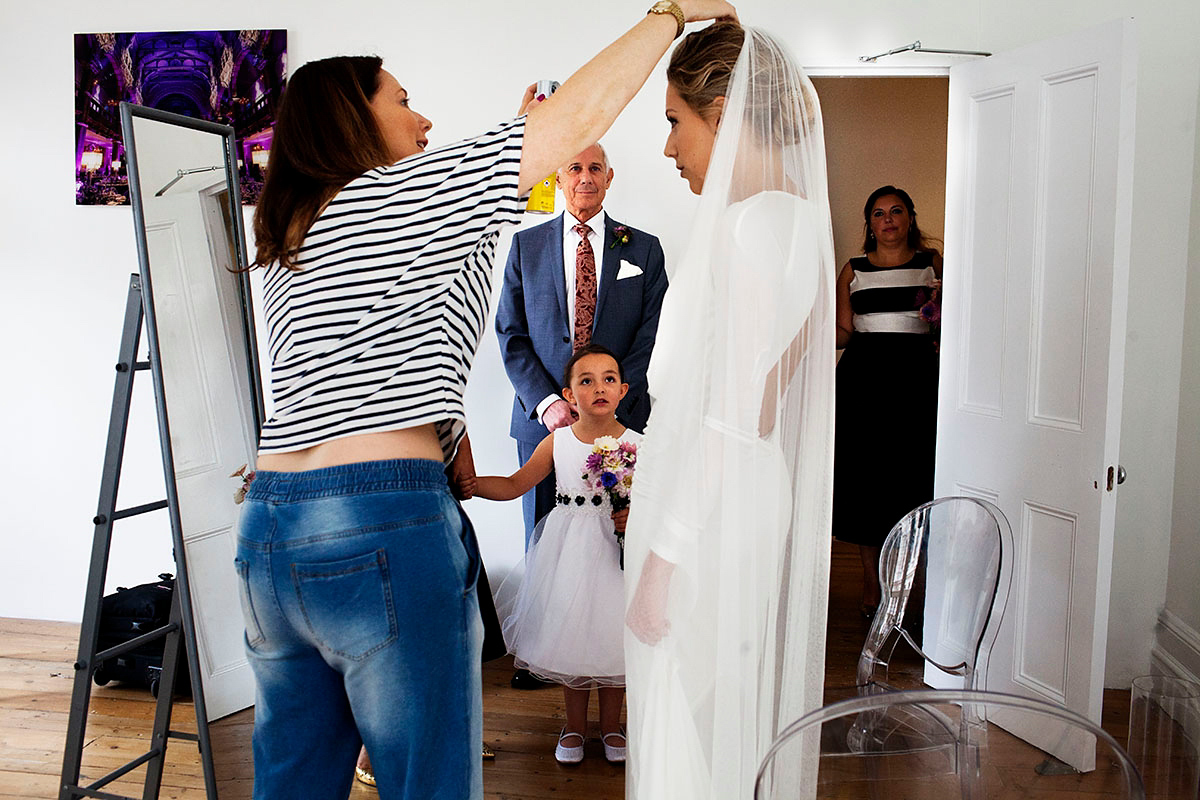 The bridesmaids looked very elegant in monochrome dresses from Coast, worn with shoes from Poste Mistress while the flower girl matched in a white Coast dress with black flower belt. Hair and make-up were the work of Lulu Plews.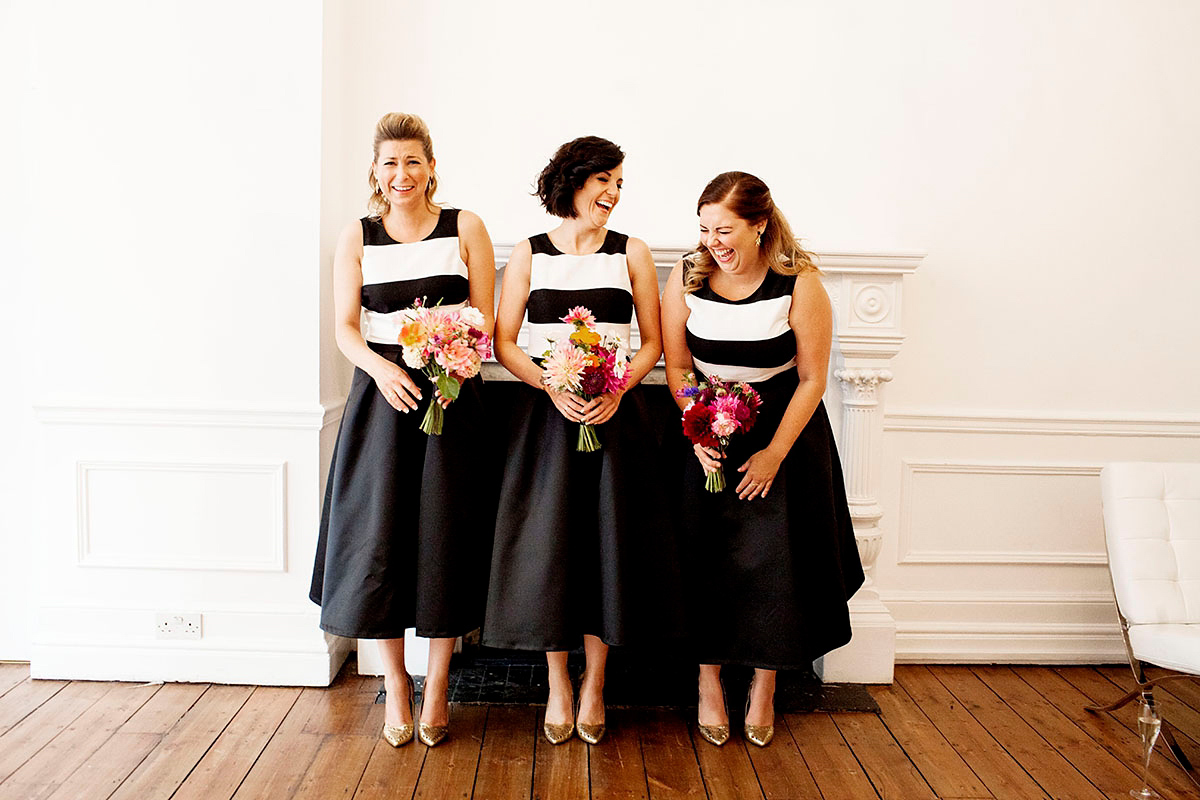 I am absolutely in love with the flowers at this wedding- such fabulous colours. Foxgloves and Glory were the talent behind the beautiful floral arrangements.
"I love really deep and dark coloured flowers but also wanted some bright colours to clash with the restrained black, white and gold theme. Victoria did an amazing job of creating natural and chaotic looking bouquets, that were full of deep colours with pops of bright to create something that seem totally fitting for the city location."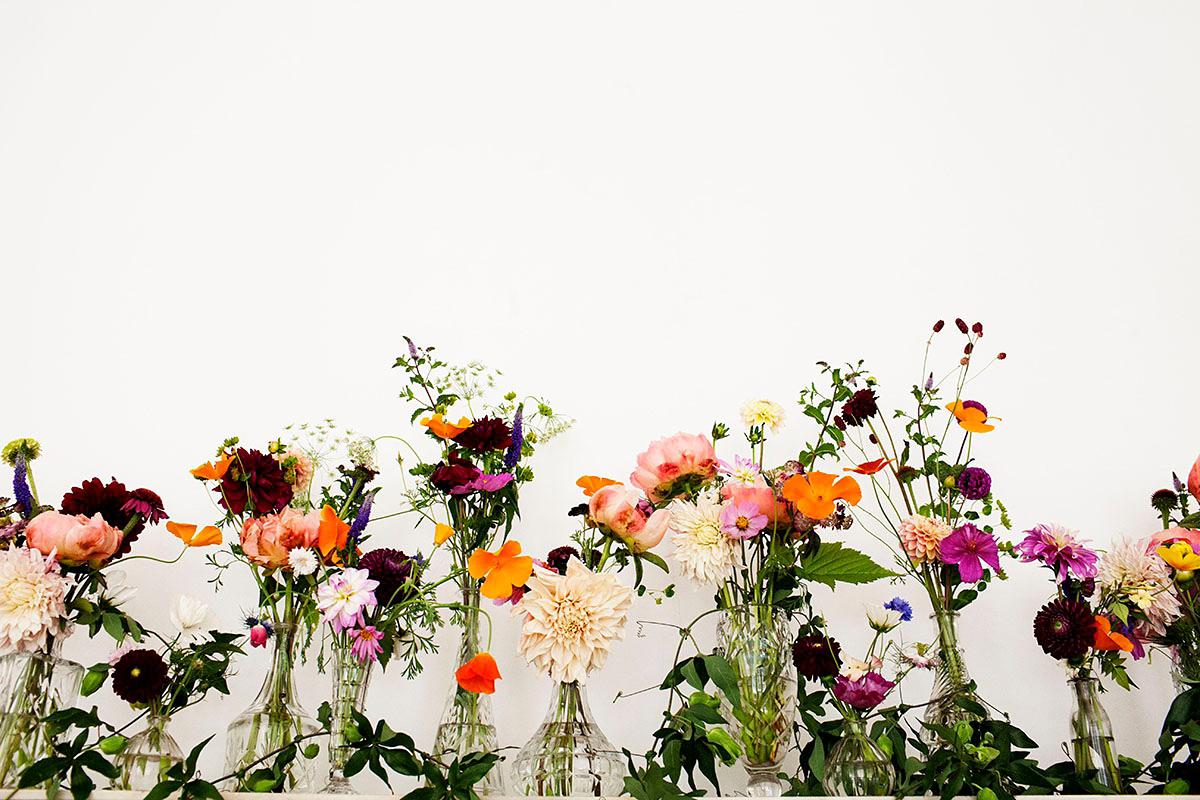 On her feet Nichola wore heels by Alaia, while in her hair she wore a family brooch. Her jewellery of choice was a pair of bespoke earrings from London Rocks and for scent she chose 'Good Girl Gone Bad' by Kilian.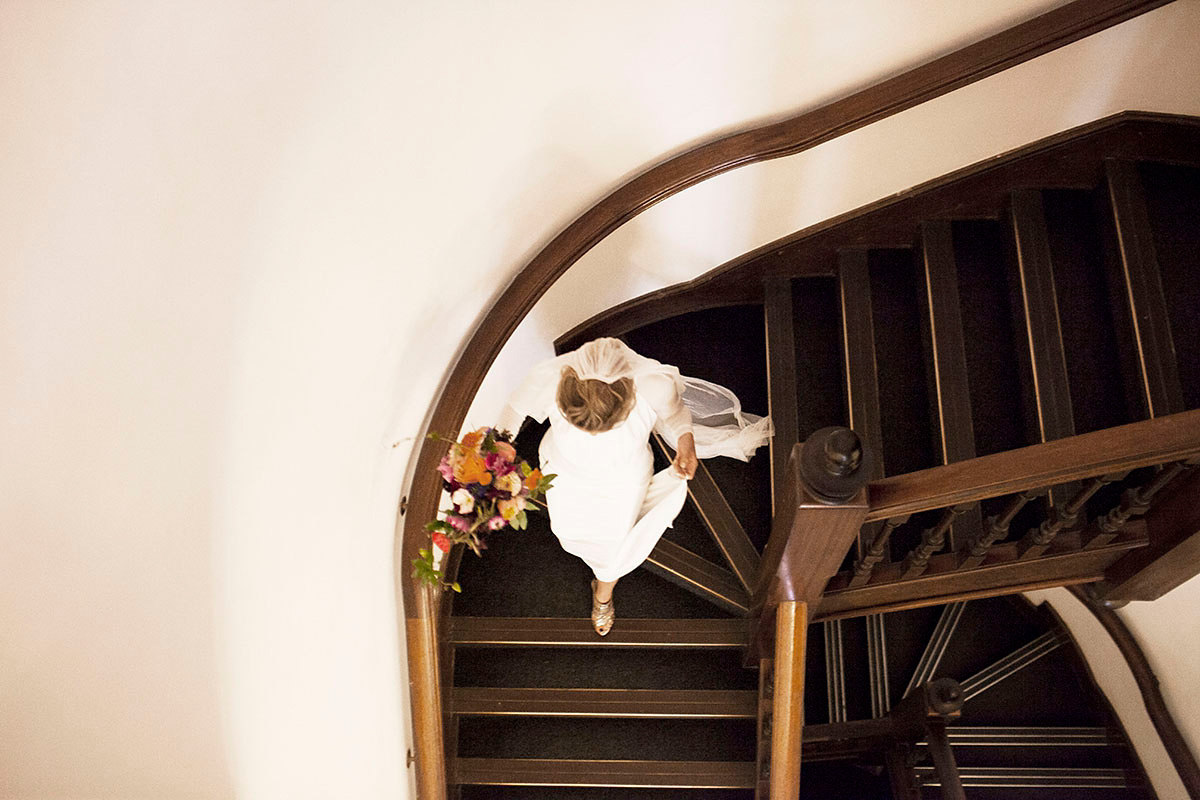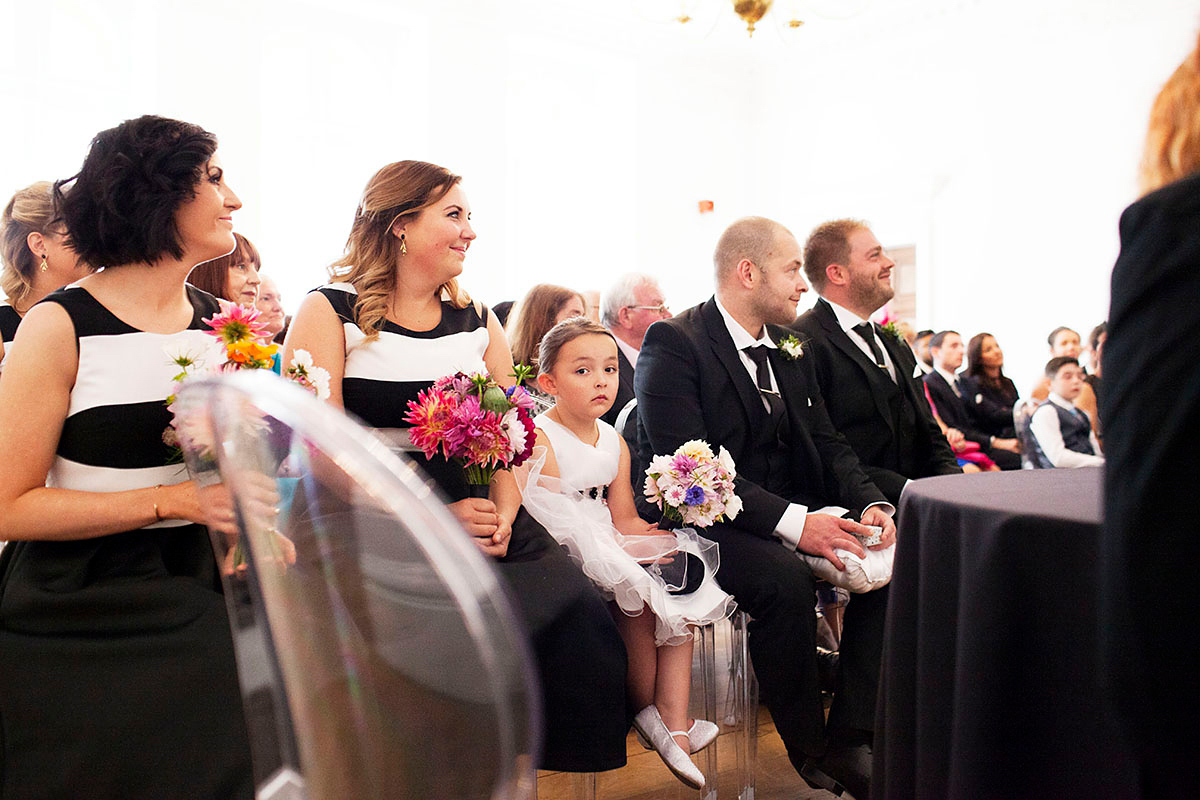 Nichola walked down the aisle with her Dad to an acoustic version of Waterfall by the Stone Roses, played by a solo acoustician from The Hares.
"One of Pete's best men read 'I wanna be yours' by John Cooper Clarke. We're big fans of JCC so this seemed the perfect choice because whilst we wanted a reading we did not want anything overly sentimental or saccharin. Its an understated love poem which is reflects our relationship."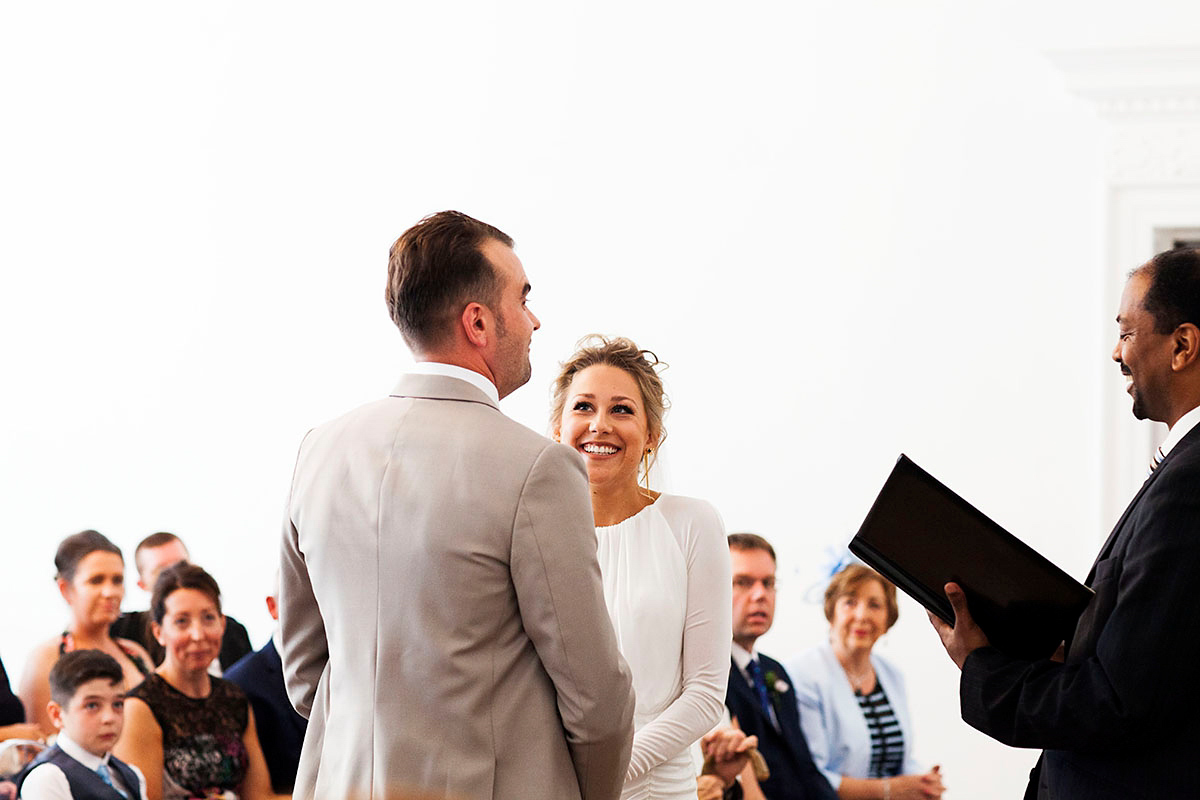 "We bought our rings from London Rocks who we met at 'A Most Curious Wedding Fair' on Brick Lane. We noticed the stand at first because we loved their contemporary rings and Pete found one he really liked."
"After chatting to Juliette and Harshini we discovered that Harshini's husband Karl creats his own jewellery in his workshop in Hatton Garden and is also happy to make bespoke commissions. We made an appointment to see Karl there and then. The service was always wonderful and we are customers for life."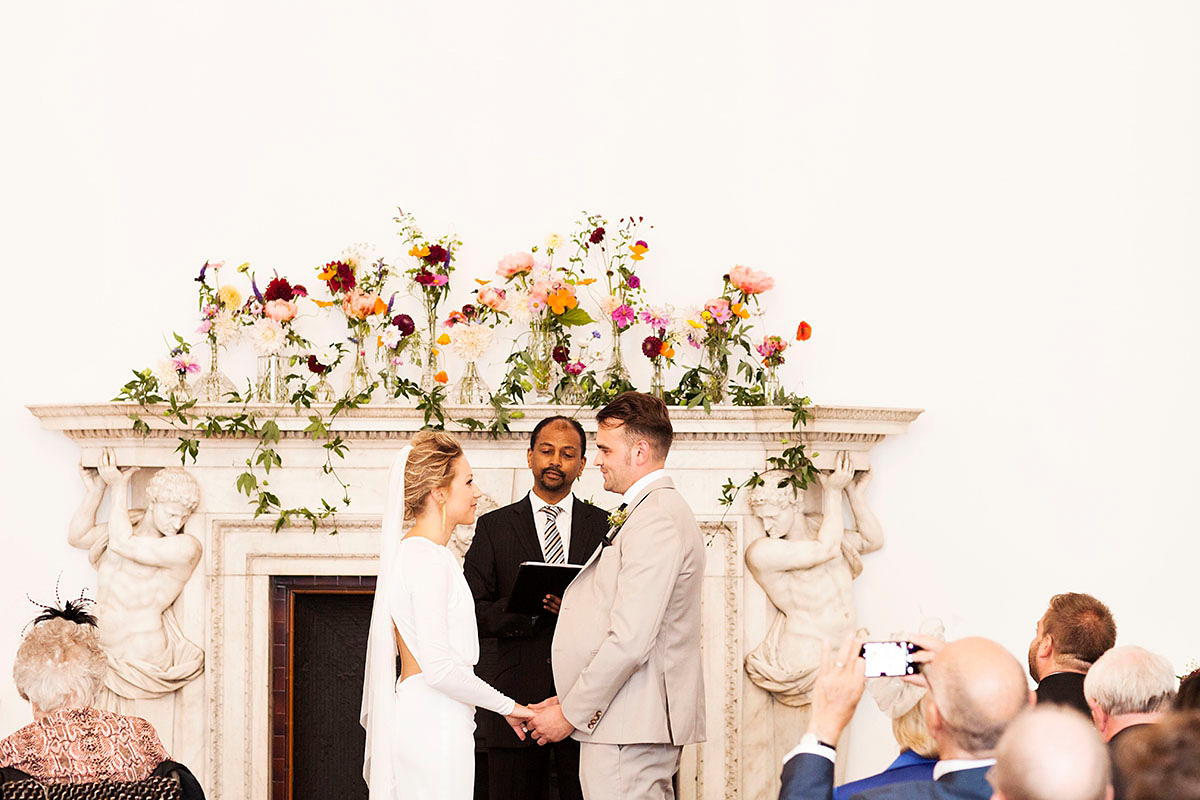 "Pete and I met whilst working in a restaurant. There were many (mostly drunken) proposals from Pete over the years, which became a loving joke between us and because of this, I decided to surprise him with my own proposal."
"My plan was to propose on a once in a lifetime holiday to New York, New Orleans and Miami but a volcanic ash cloud meant it had to be cancelled and instead we went on a driving holiday round Andalucía. Our final stop was Seville, where I proposed. I was terrified but fortunately he said yes."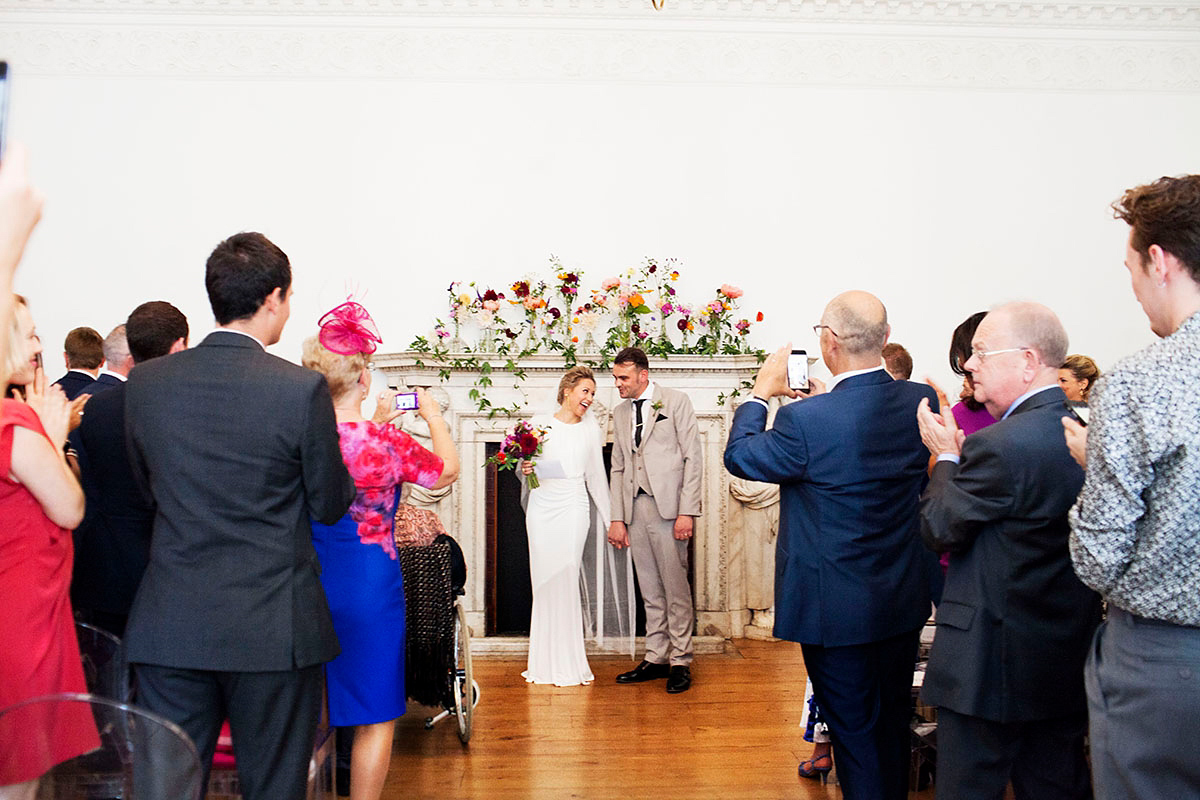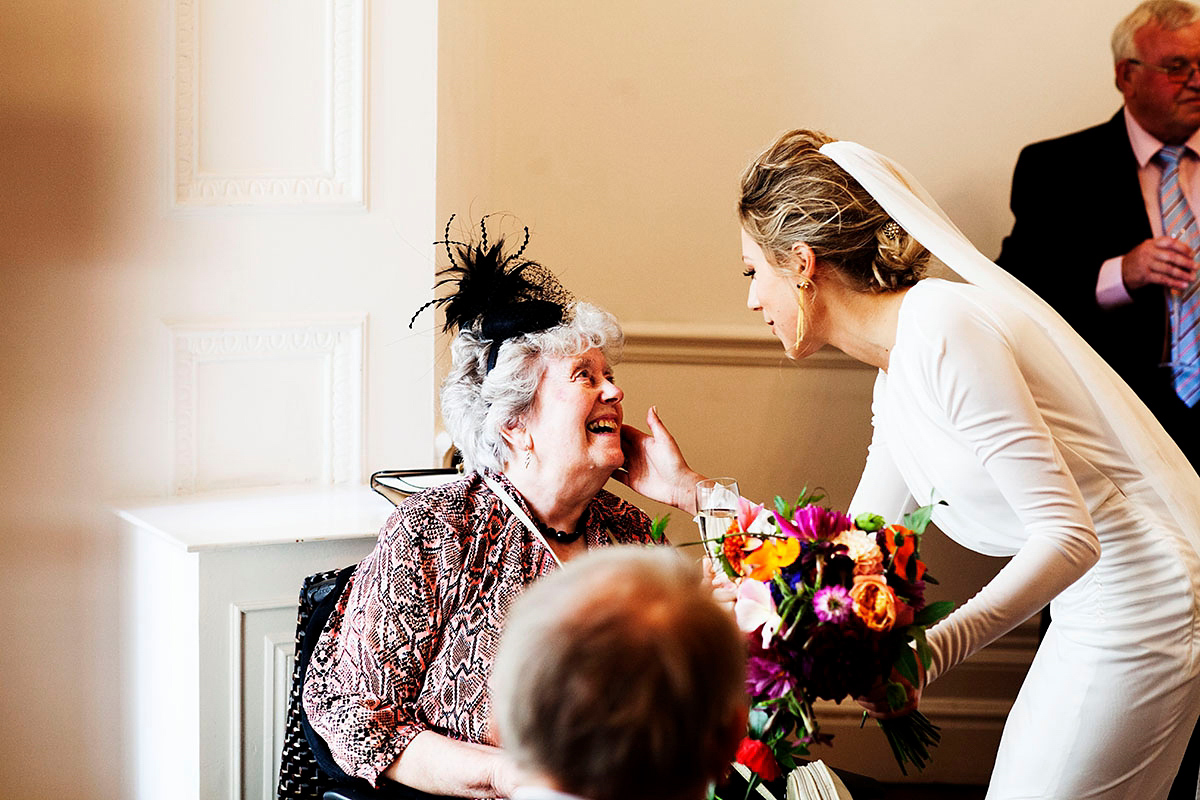 "I wanted to find a new fragrance to wear on the day for my bridesmaids and I and was delighted when I found this one, I wear it everyday now.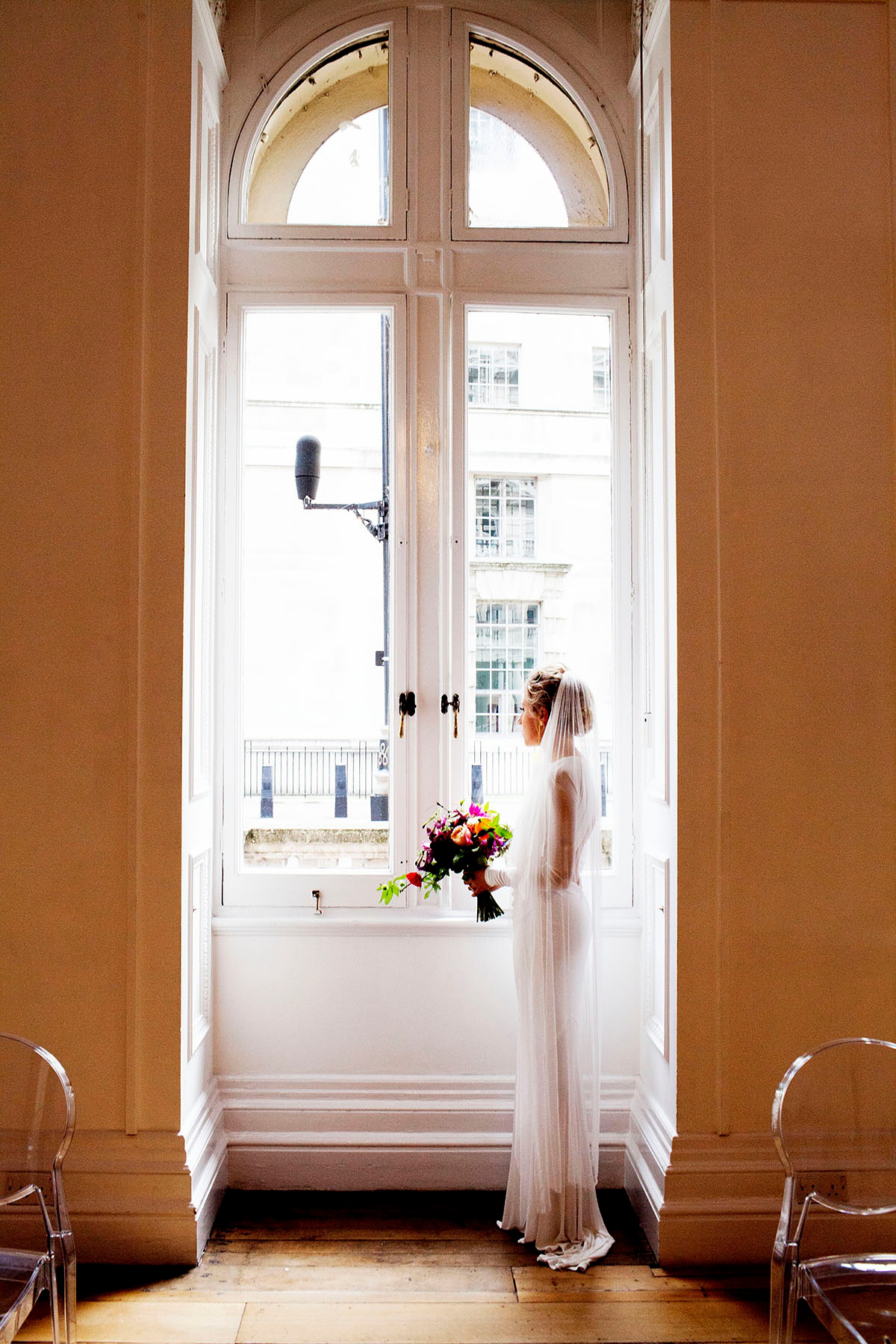 Peter wore a stone-coloured suit from Reiss paired with Hush Puppies shoes and looked very smart and summery.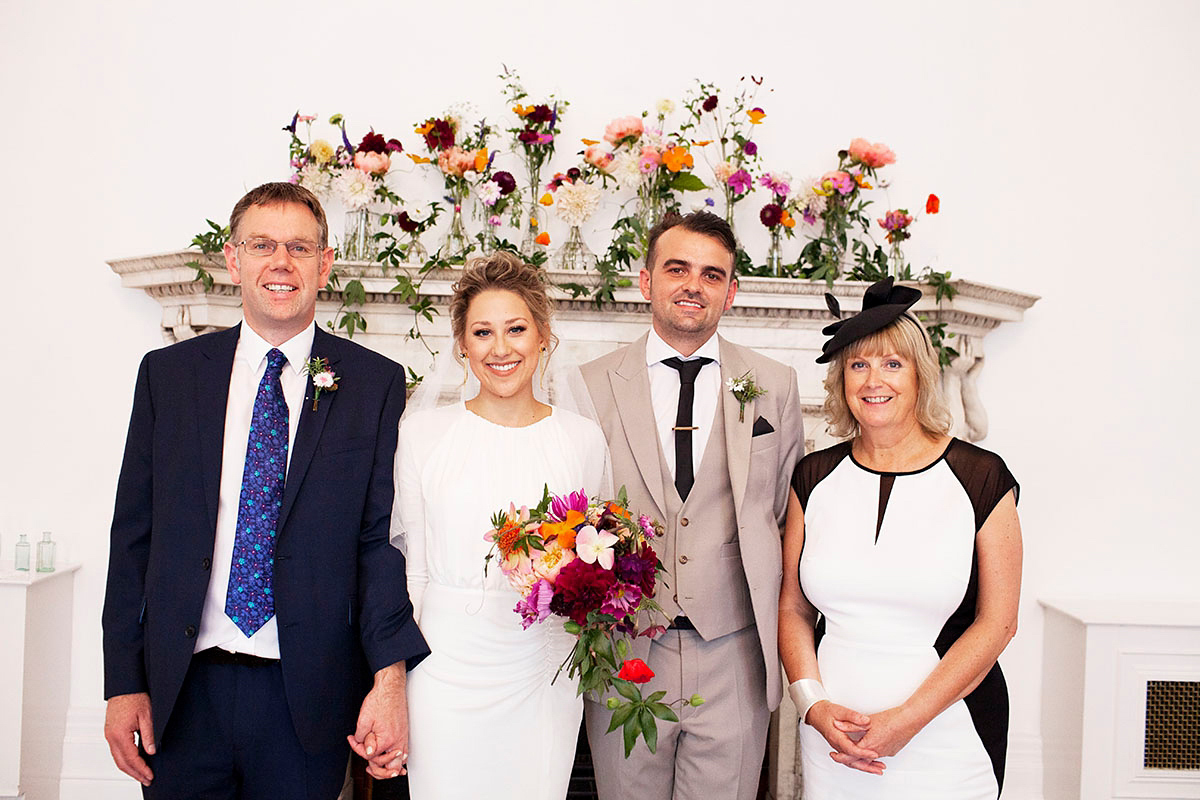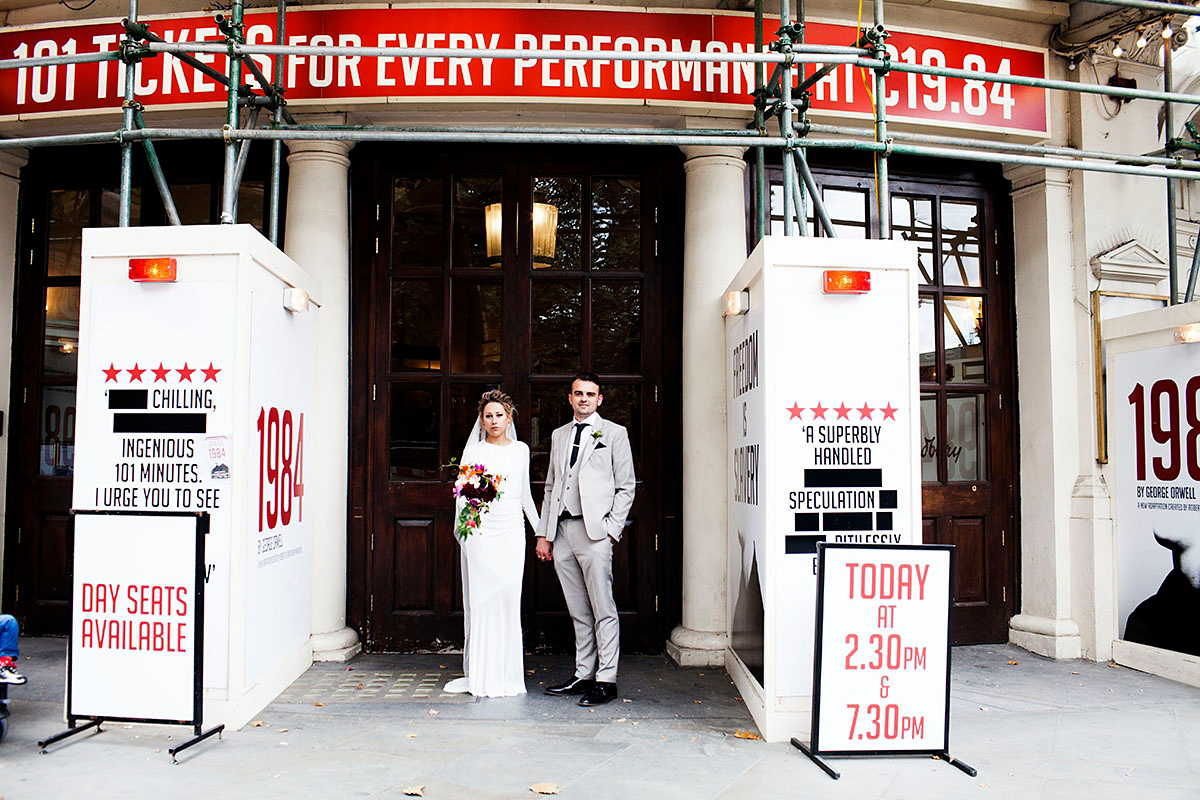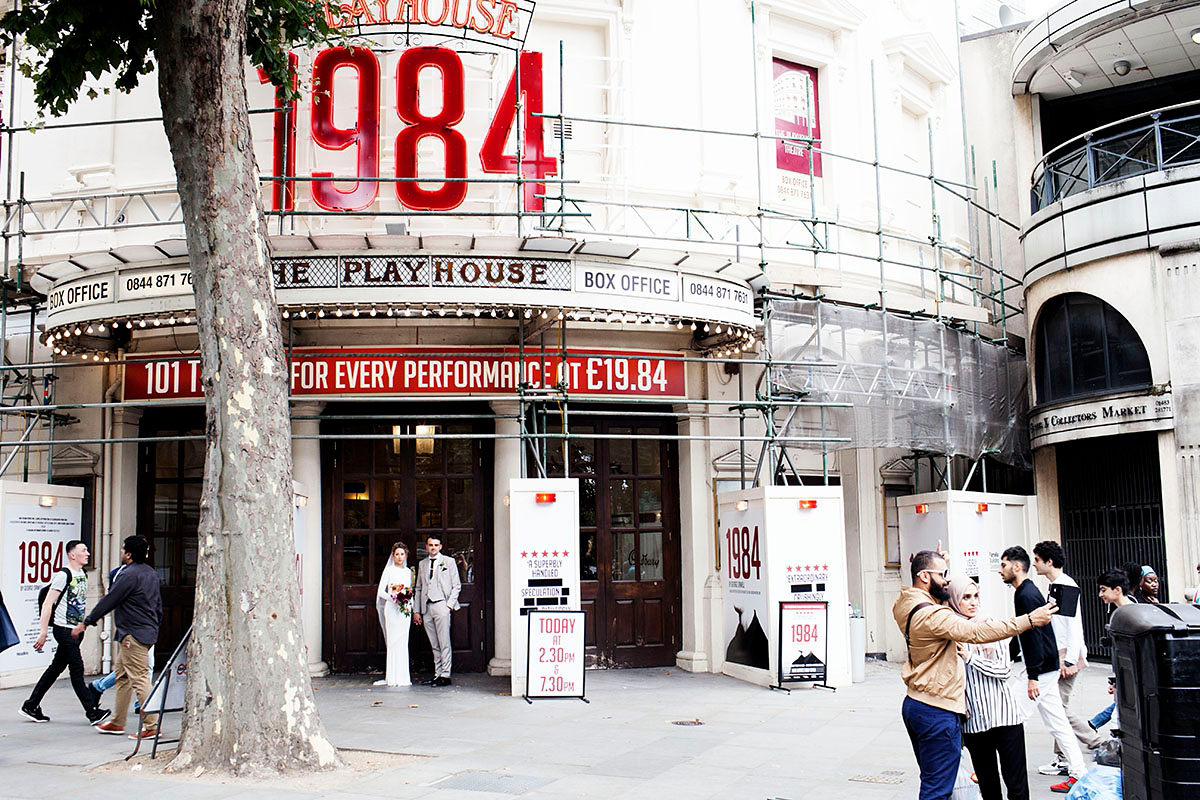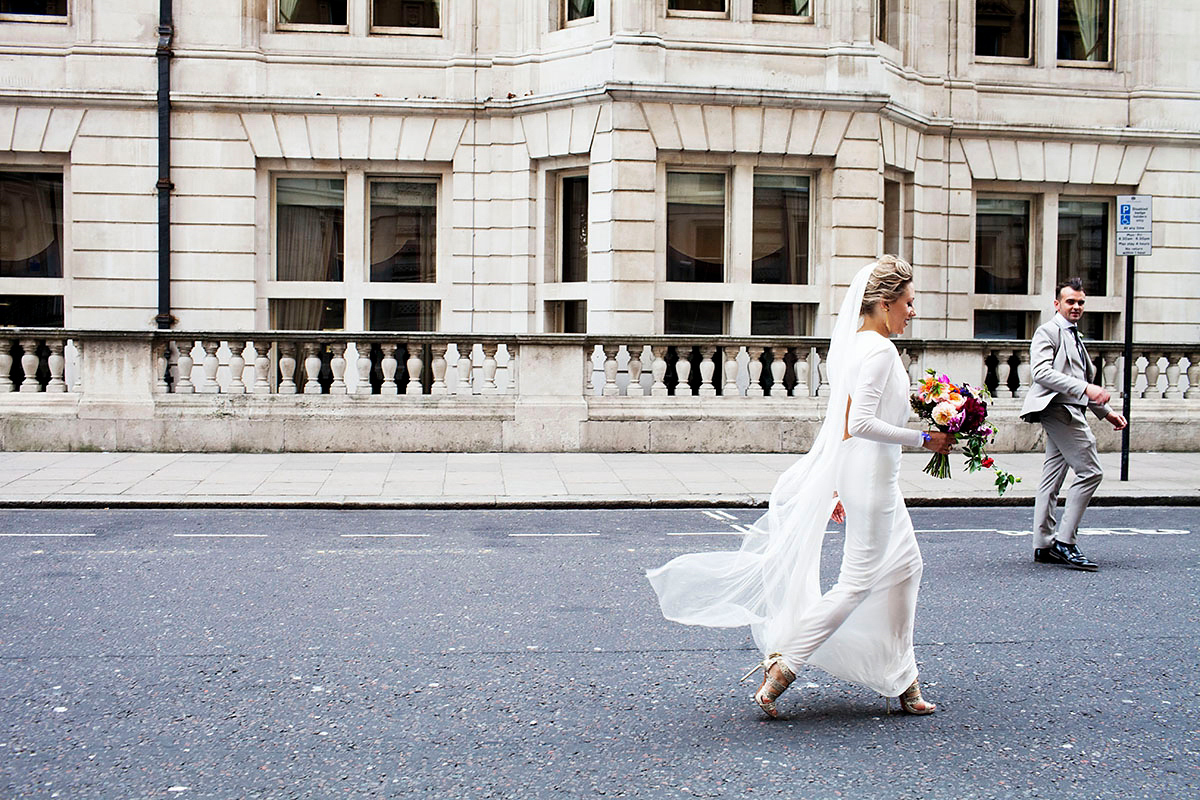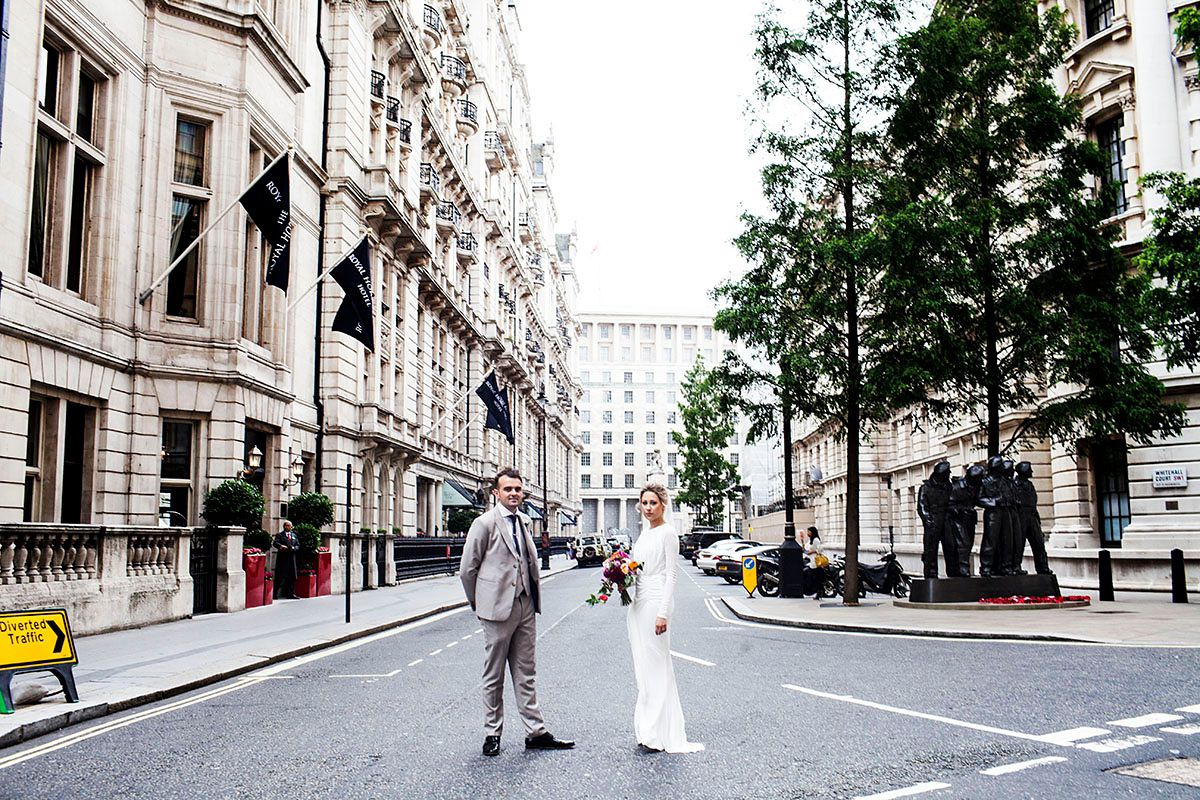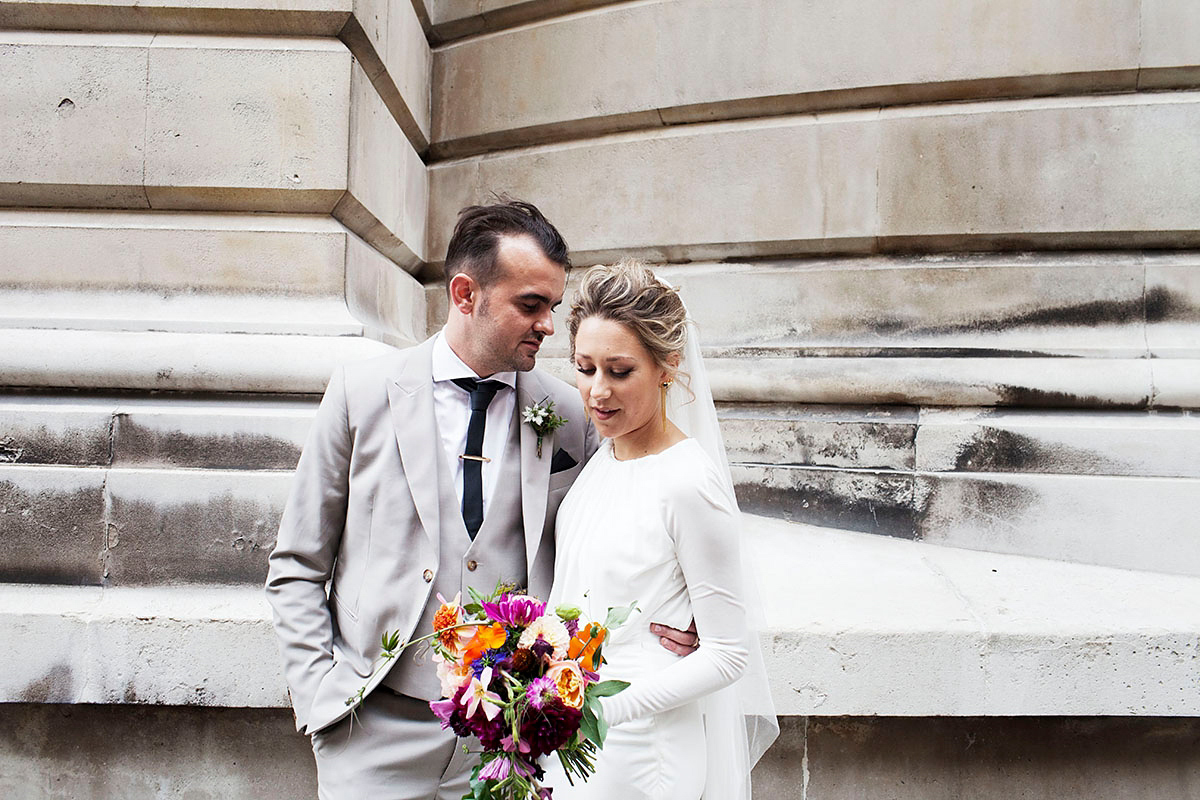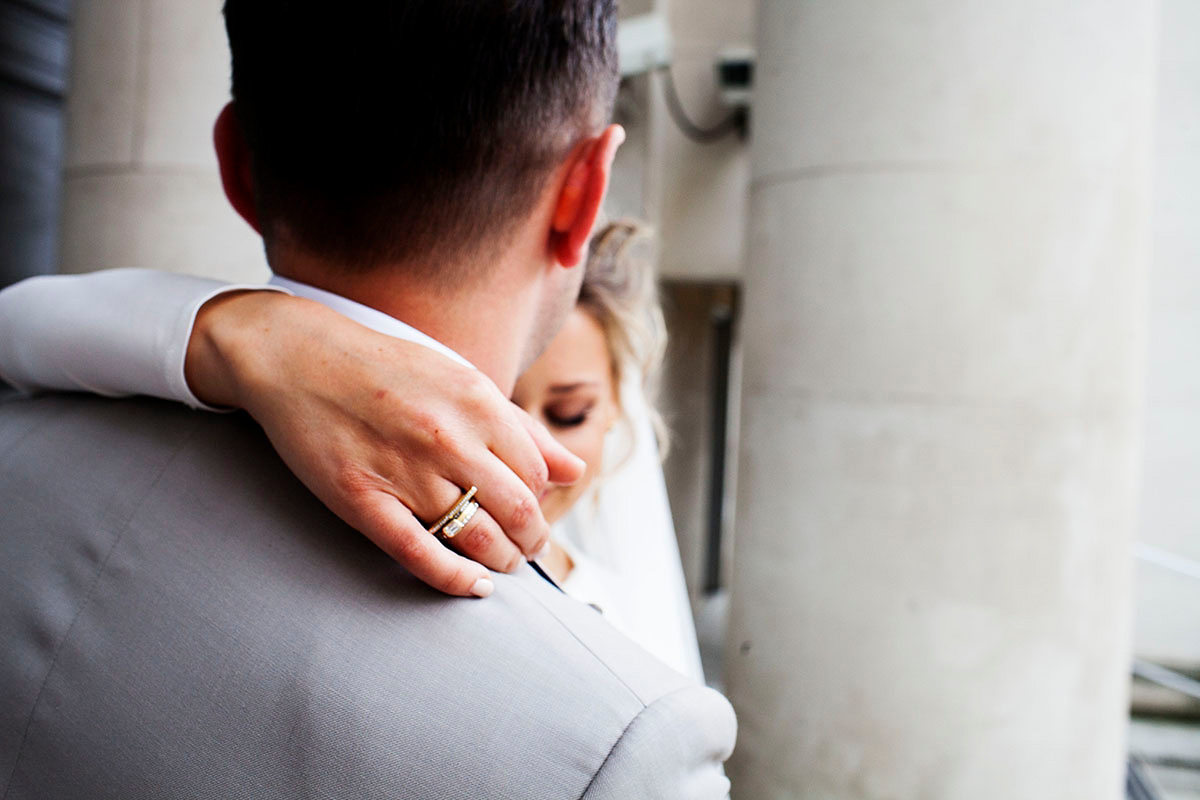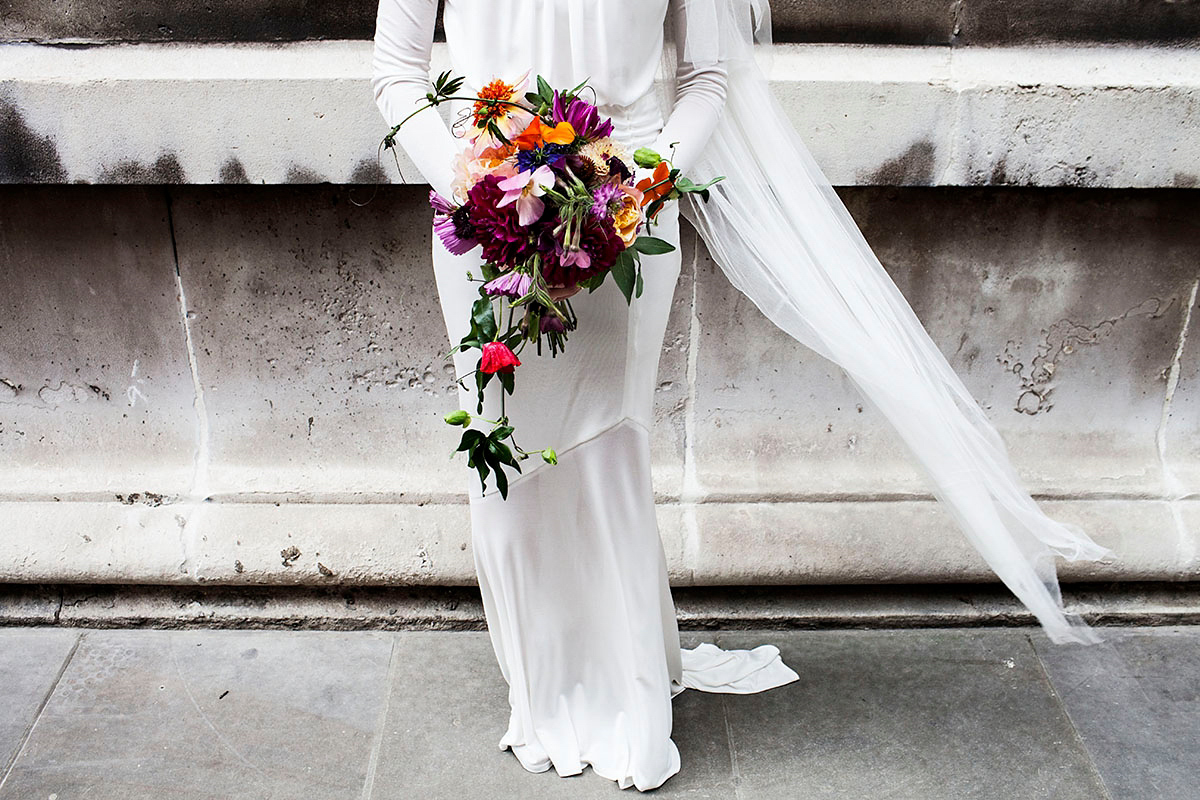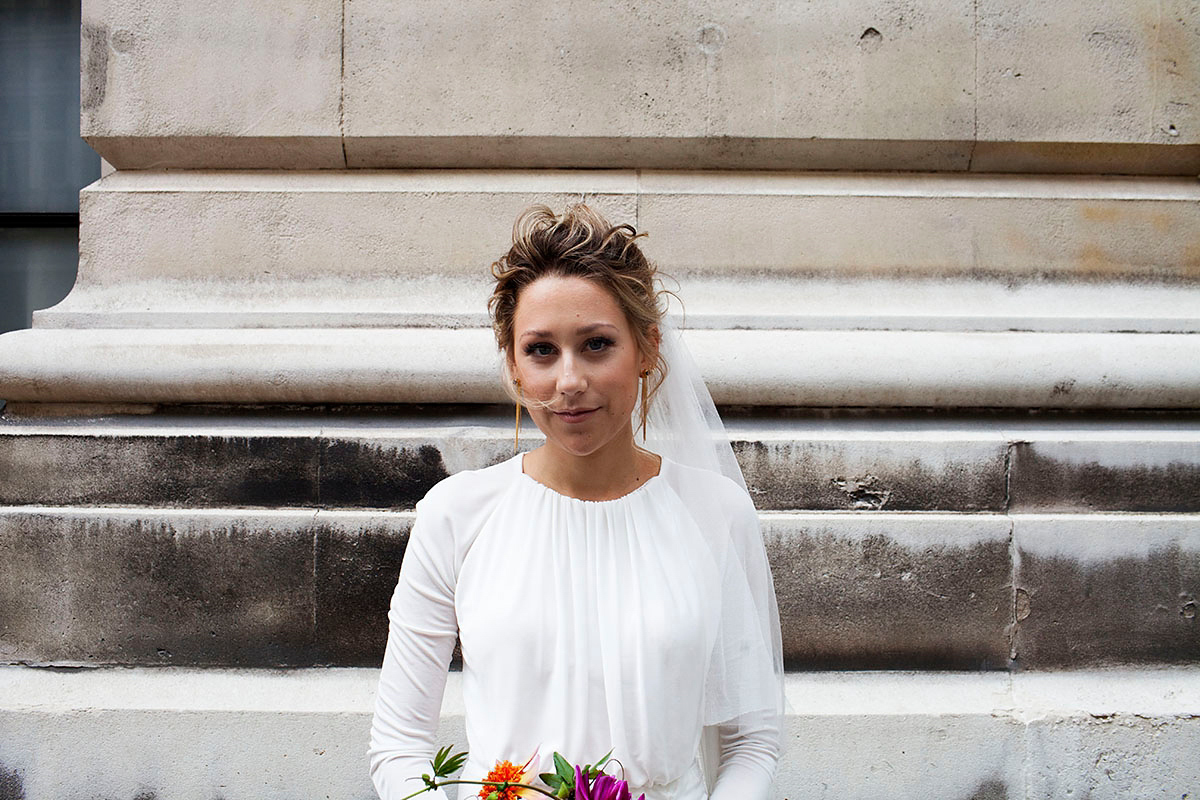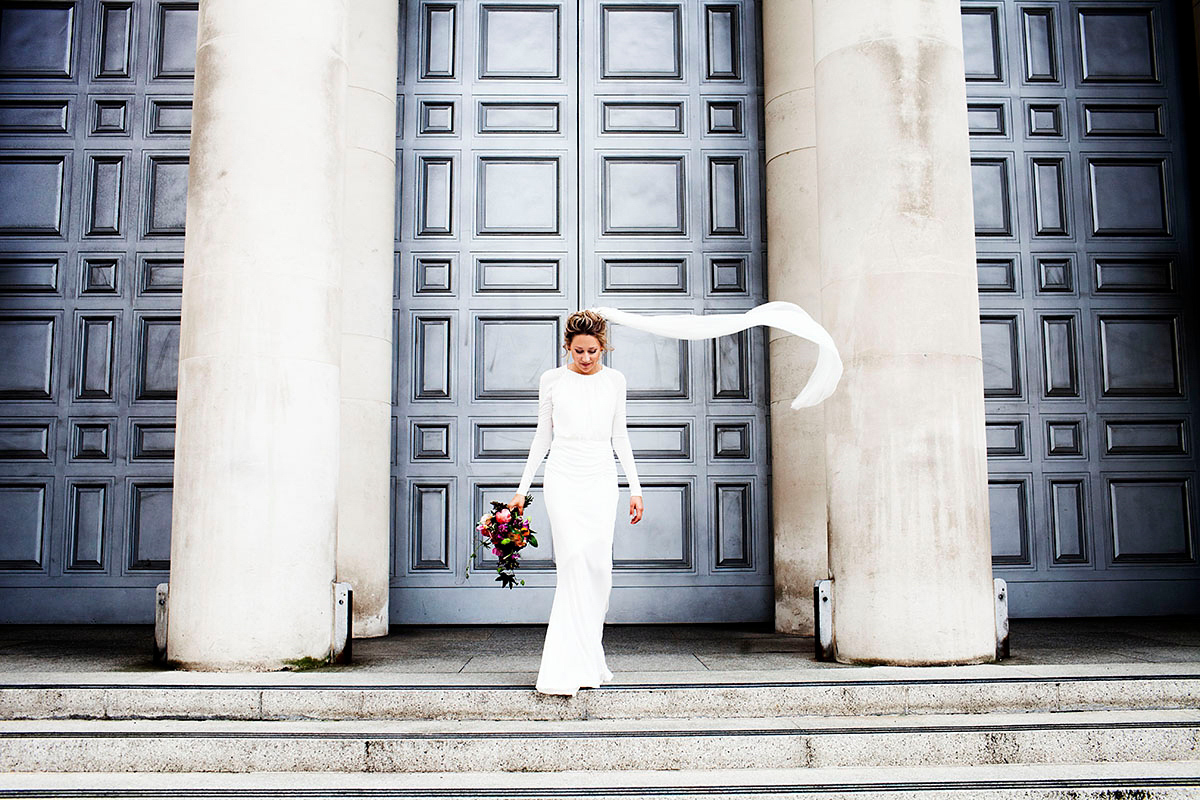 "We didn't hire an event planner but we had a lot of help from One Events and One Dining, our caterer Phillipa Woodgate and her team were a wonderful support, helping us to manage the itinerary and logistics on the day."
"We chose One Horse Guards because of its location; it is just down the road from Big Ben, it has an amazing balcony over looking the Thames and is part of the Grade I listed Horse Guards/Victoria Embankment building. Its also full of beautiful period features such as marble floors, panelled timber walls and corniced ceilings."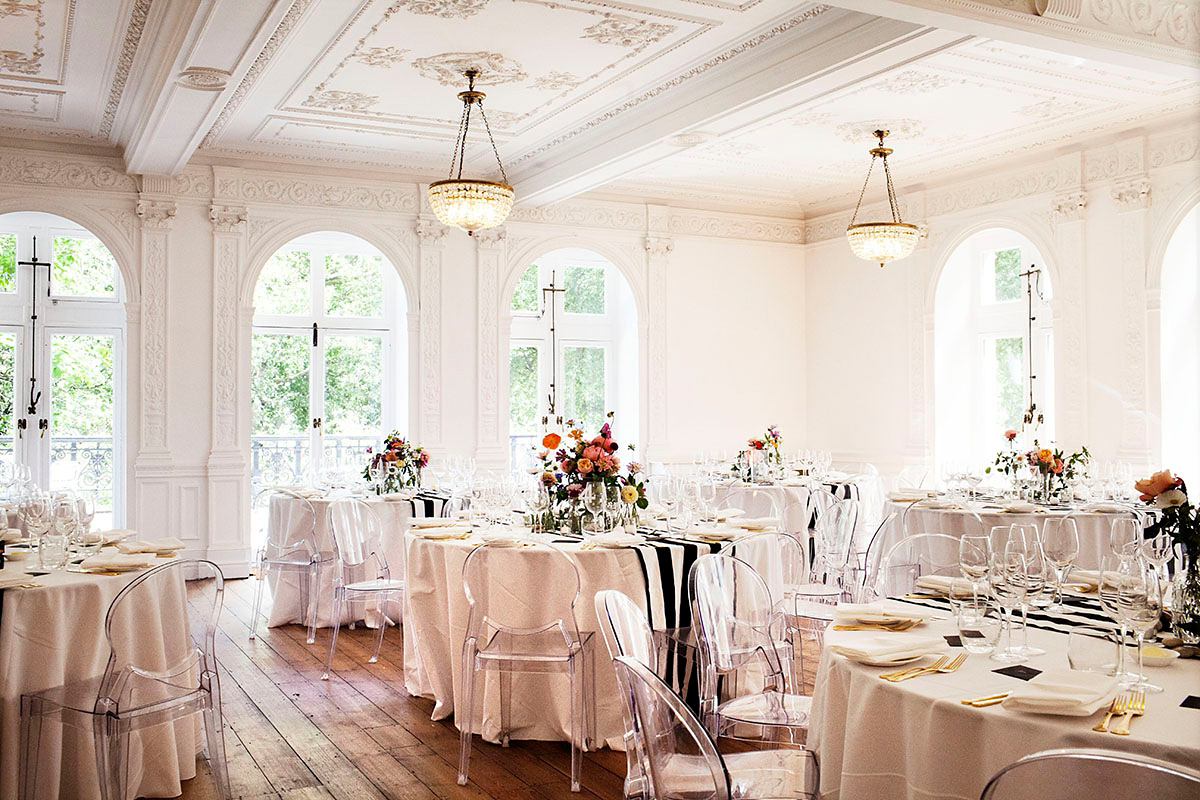 Both the catering and cake were the work of One Dining, who focus on British ingredients. The menu sounds incredible, especially the dessert station- chilled passion fruit and mango rice pudding, strawberry cheesecake mille fuille; chocolate pot with salted caramel honeycomb.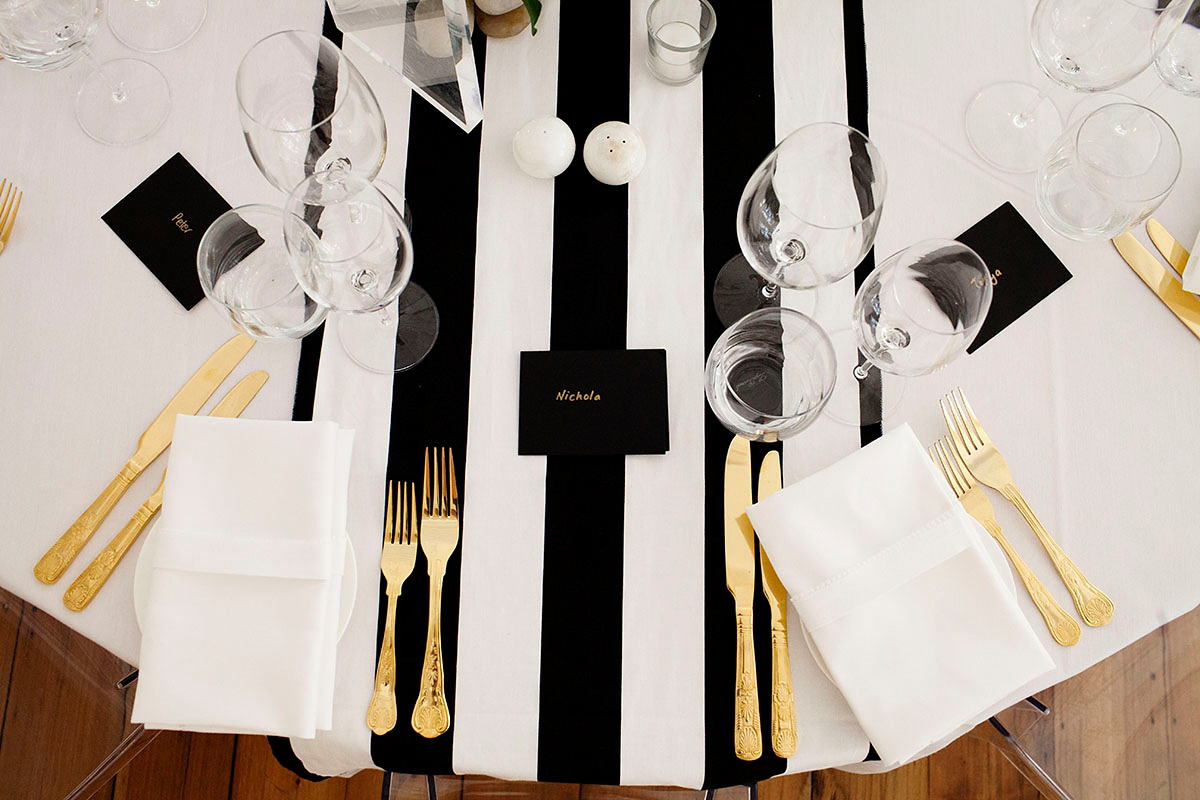 "Our favourite part of the day was without doubt the evening reception, which we held on a boat cruising down the Thames. We had the DJ set up on the top deck so everyone could dance and be merry whilst taking in the sights and lights of London; there was an amazing atmosphere. To top if off there was a super moon. It was magical."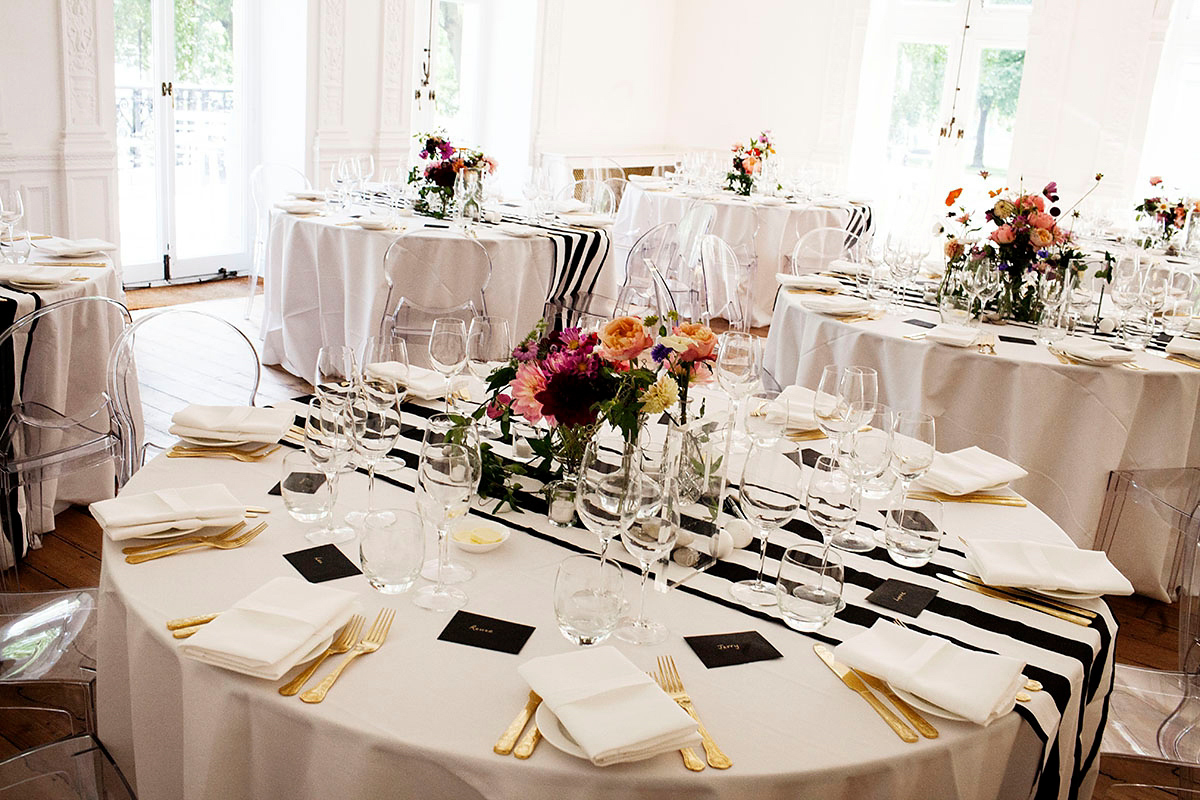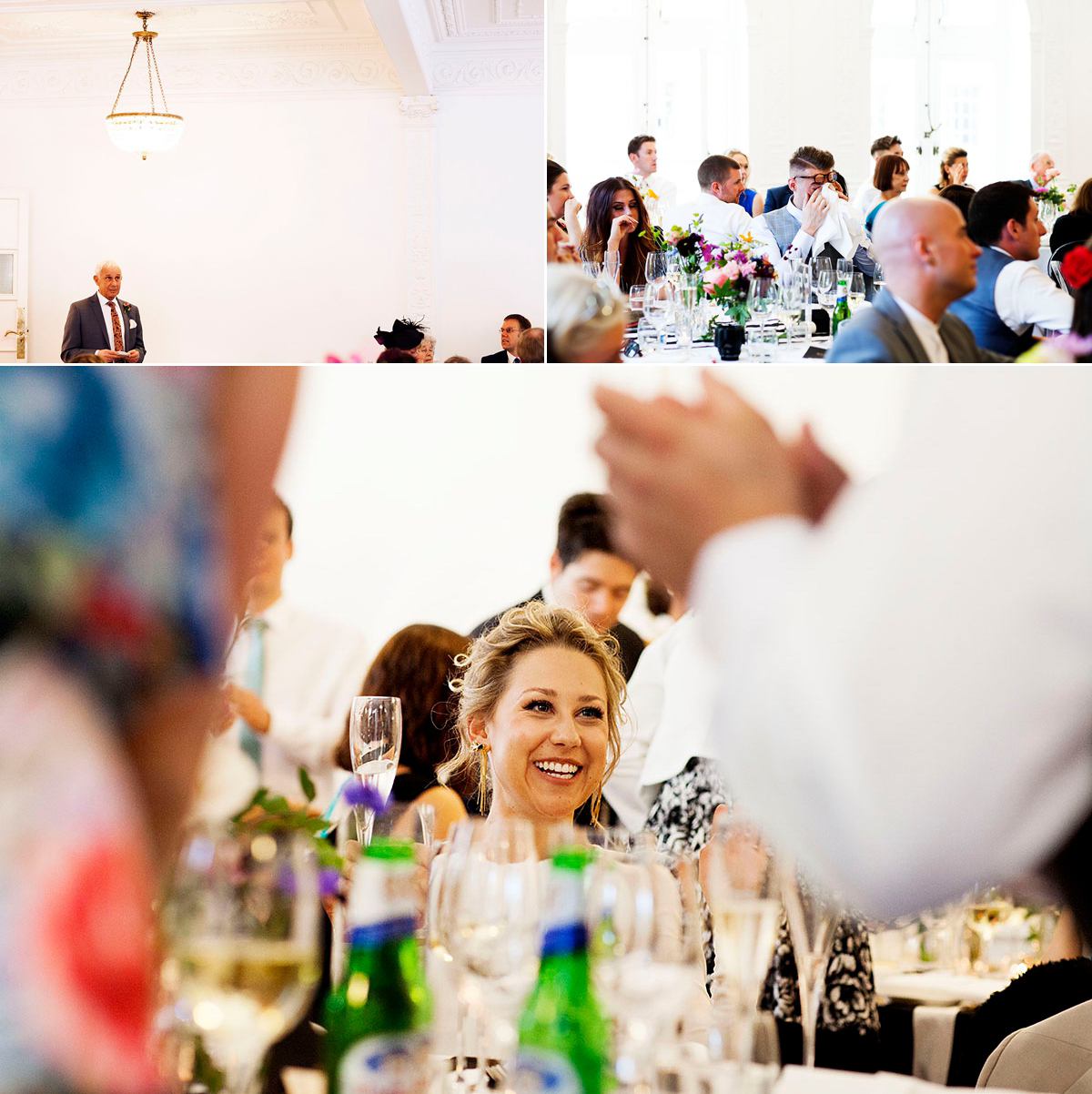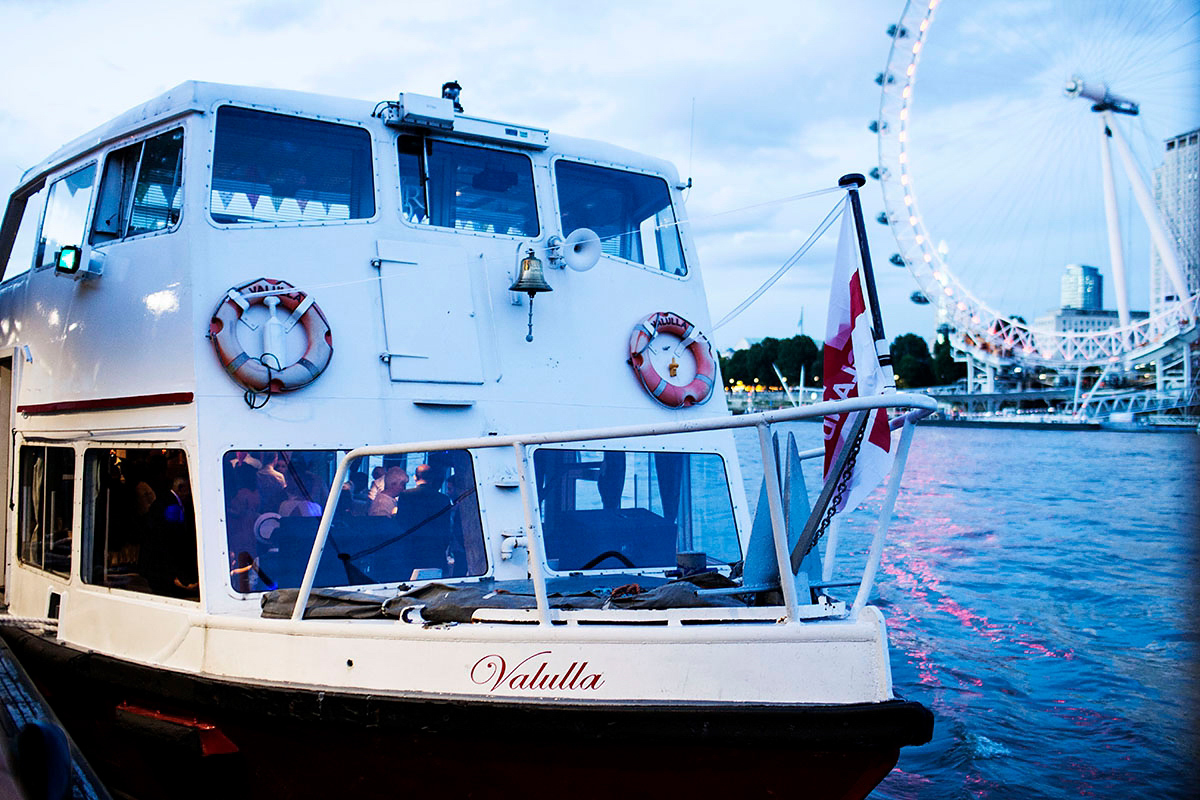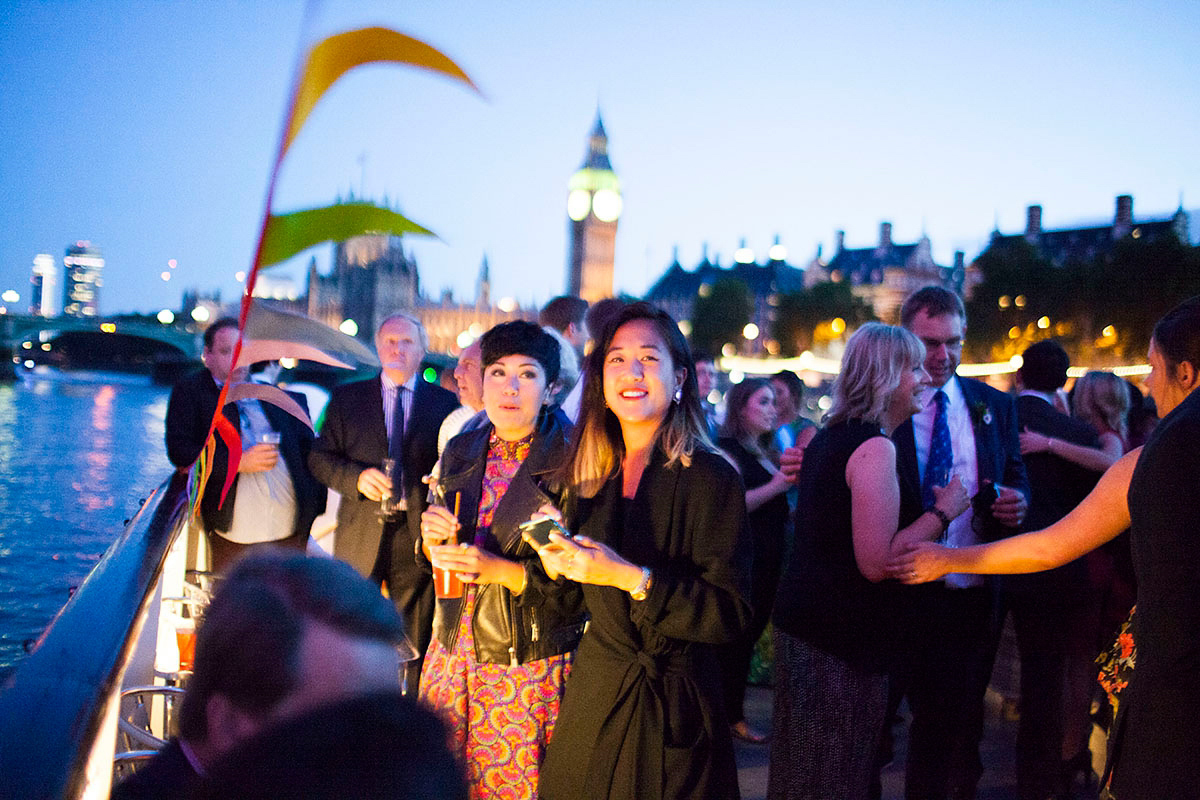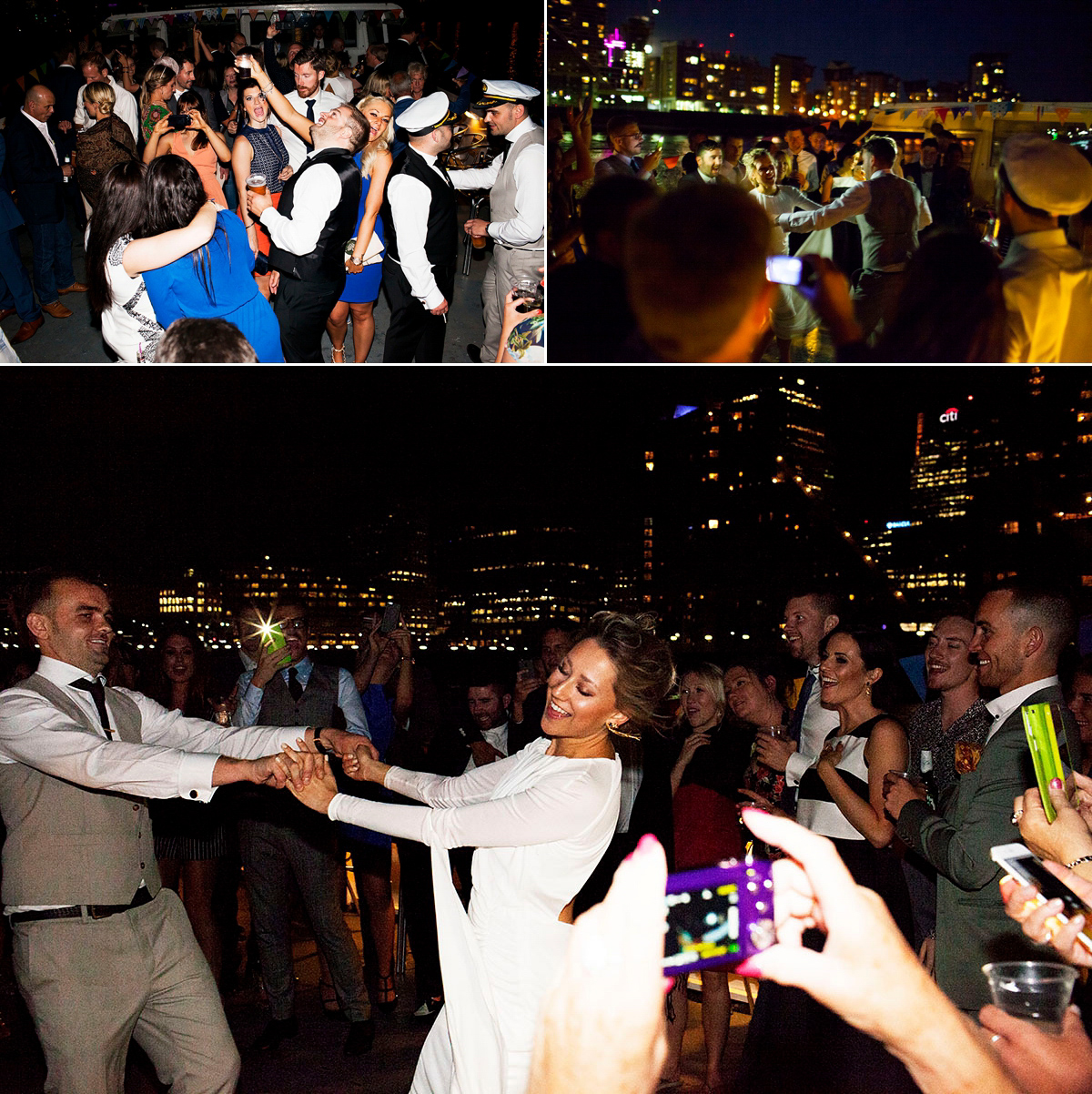 Words of Wedded Wisdom
"Its a cliché but try to keep perspective of what is important to you and your future spouse. I would suggest picking a few priorities for the day and focus energy and money on these so that you don't get distracted by lots of details that people wont remember, or frankly, care about."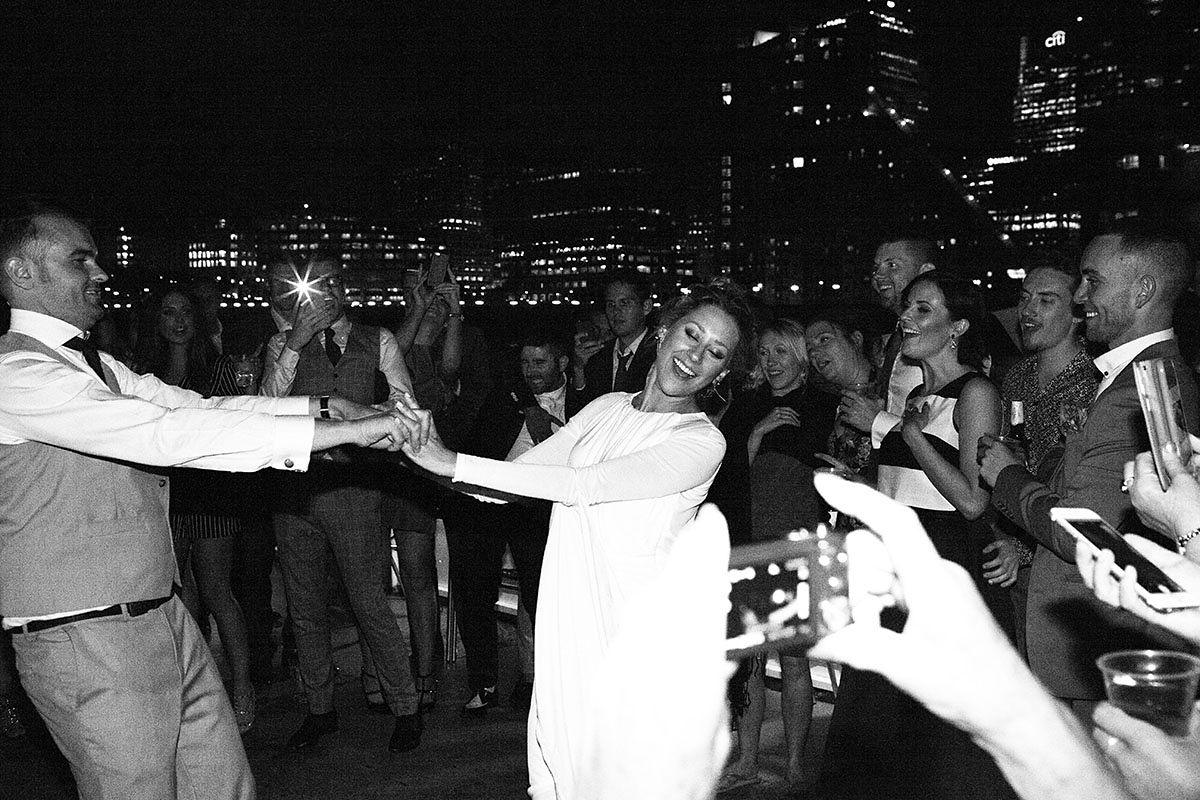 So many thanks to Nichola and Pete for sharing this glorious day. I'll confess that I hadn't heard of Sophia Kokosalaki as a designer until I wrote this feature, but I'll certainly be keeping an eye out for her work in future.
Much love,
S x