Introducing Sandra Reddin, Contemporary London Wedding Photographer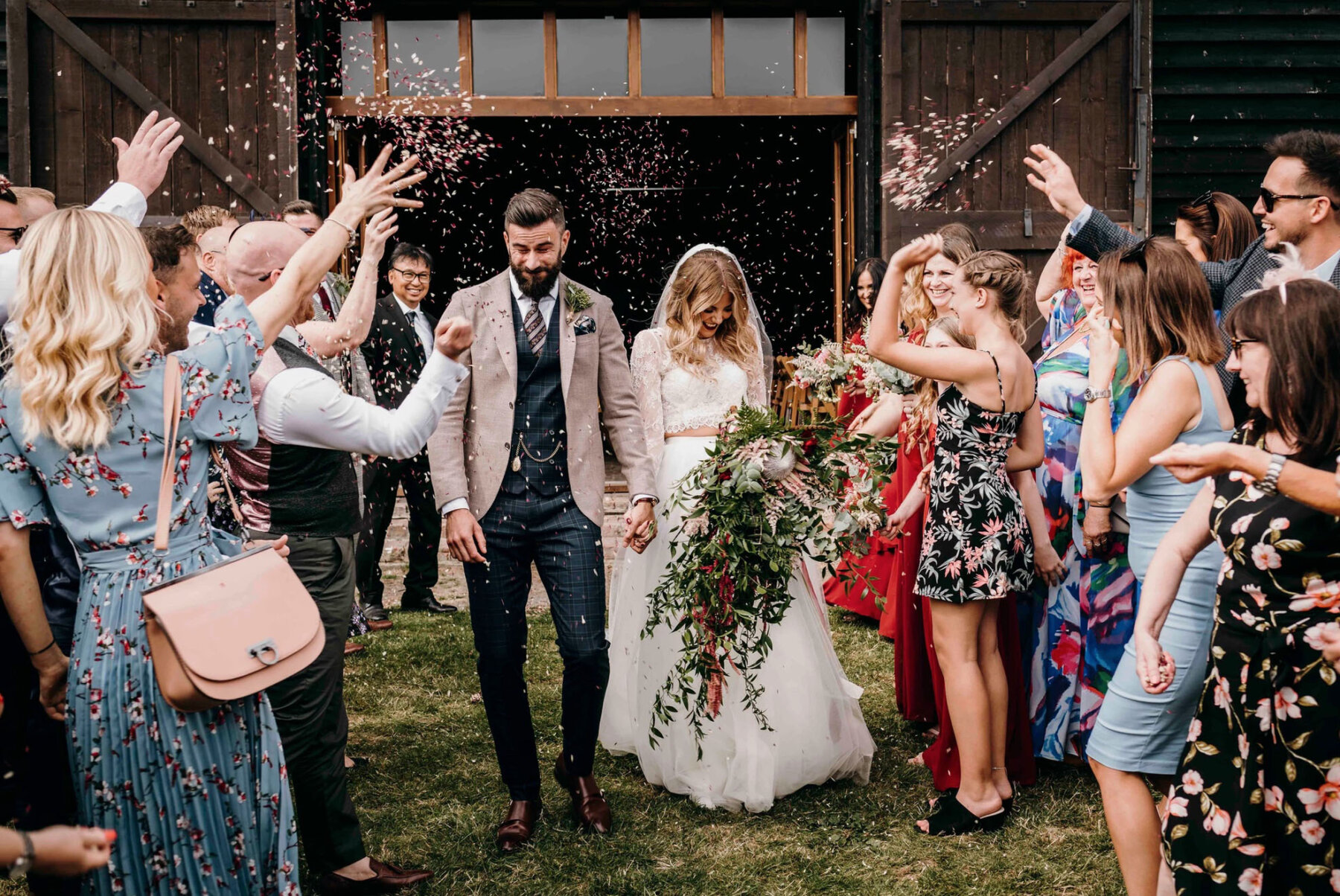 There are so many things to love about this time of year but, if you've got an interest in weddings, then the absolute abundance of beautiful wedding photographs that we're seeing right now is such a treat.
The joy and pure emotion in every image is a constant reminder, if one were needed, of the importance and value of great wedding photography and, with that in mind, we're so happy today to be joined by Sandra Reddin, a London-based wedding photographer, to share some of her favourite images with us and to tell us more about her work, her style and the things that she loves most about weddings.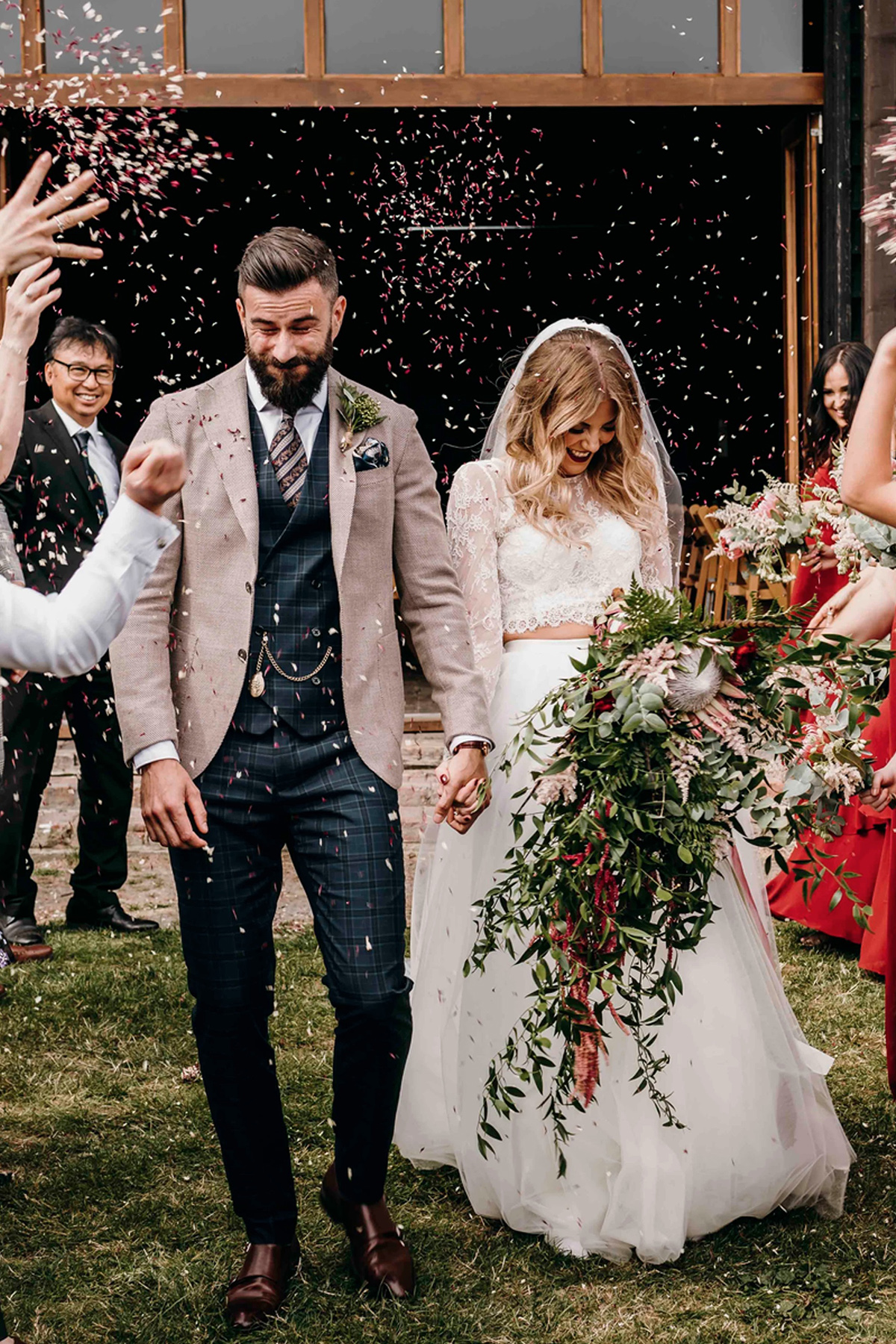 Before we hear from Sandra Reddin herself, we should definitely get acquainted a little more. Sandra is someone who happily admits that she's always had a camera in her hand although she didn't ever consider it as a career until she took a photography course in Paris and went on to exhibit her photos from there.
She loves story-telling and her documentary style is the perfect fit for weddings and, from her base on a canal boat in London, Sandra travels all over the UK for weddings and it's fair to say that she absolutely adores her work. So, over to Sandra for a deeper dive into the world of a wedding photographer.
My style is contemporary rather than classic. I know these terms are bandied around quite a bit but I guess that means I lean towards a more relaxed and honest approach. With couples I'm open and pragmatic. I've got a ton of experience which I like to share, but ultimately my goal is for couples to feel confident that I'm going to get the best out of their day so they can relax and be themselves. My strength is capturing real moments with genuine emotions so I've been told over and over.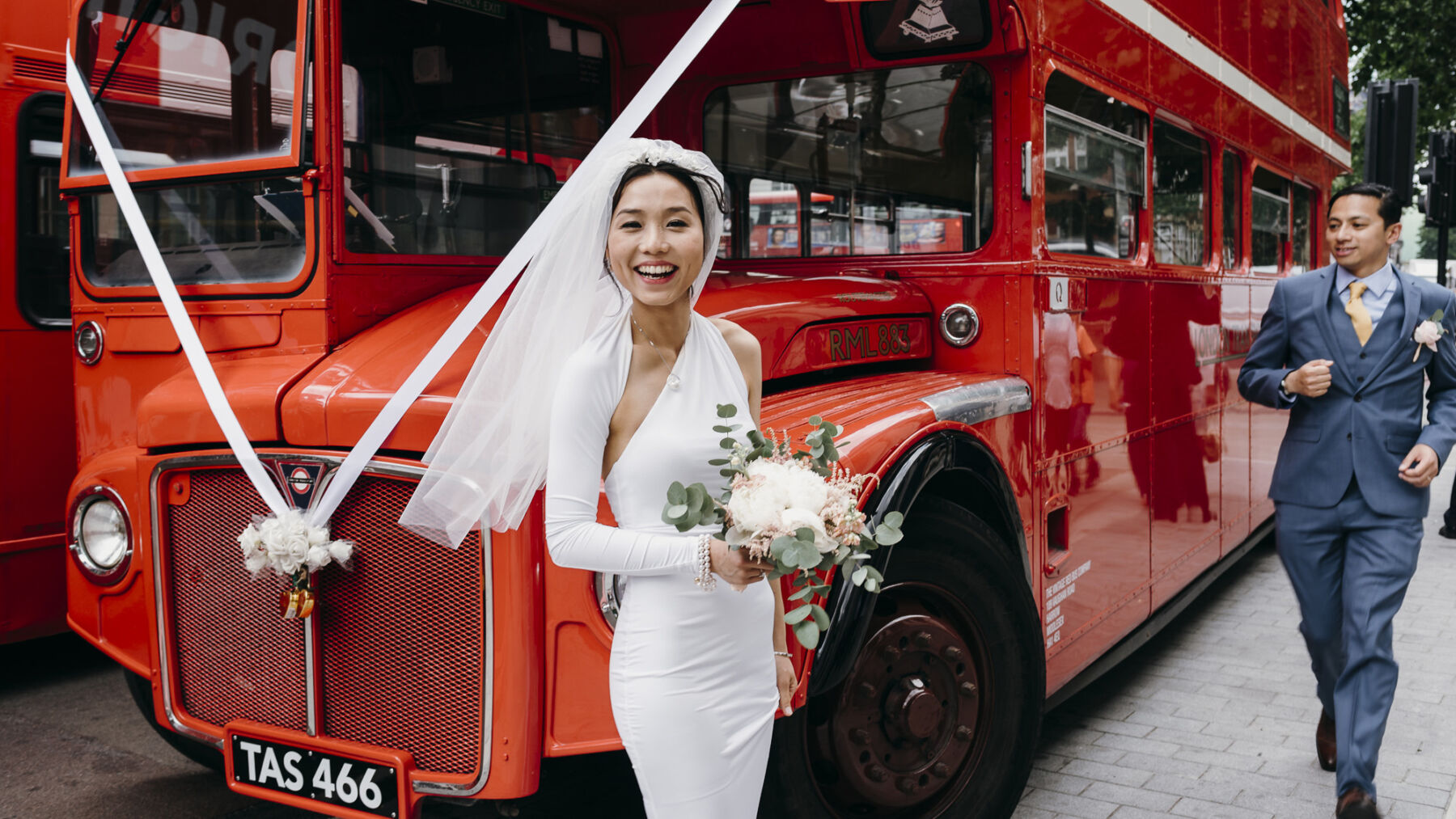 Weddings are definitely my thing and there are so many fantastic moments to capture. I always enjoy confetti, it's a fabulous moment, a woosh of emotion and joy. The drinks reception is also great as everyone is starting to relax but they still have their posh hats on etc.…then there's the dance floor, which can be utterly fabulous. My style is contemporary rather than classic. I know these terms are bandied around quite a bit but I guess that means I lean towards a more relaxed and honest approach. With couples I'm open and pragmatic.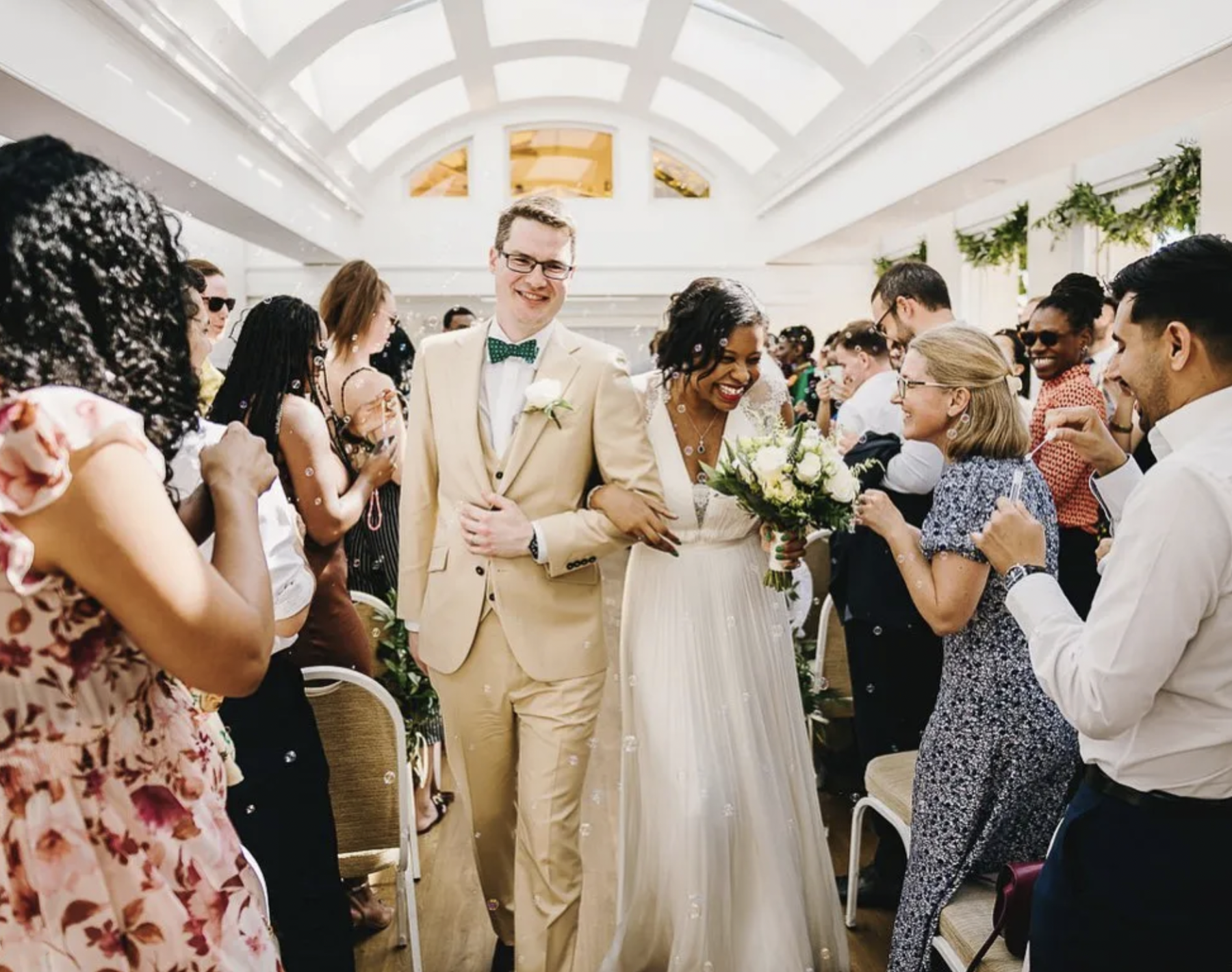 I also love the group shots, or formals as some people call them. Couples often worry their guests will be bored and try to rush them but I think they are such an important part of the day and wonderful to look back on. So, I encourage couples to make sure they get the ones they want and I will shoot them as swiftly as possible. My way of working is to ask the couple beforehand for a 'shouty' guest who will do the herding so I can concentrate on snapping – some of my best shots come whilst waiting for guests to line up.
Wedding Photography Tips for Couples
"If I can give you any tips, I would encourage you to always speak to your photographer as they really are the best person when it comes to planning. I've shot so many weddings now I know how things should run, inside out. And I'm not shy about moving things if I think there's not enough time for photos as I know the couple will appreciate it later on."
"I'd also strongly recommend having a pre wedding shoot, and throw all your preconceptions out of the window. I love this shoot and it's hugely beneficial for great photos on the day. But on the wedding day itself nothing will stop a couple from smiling ear to ear and most of the time they are oblivious to my camera and can't believe the end results."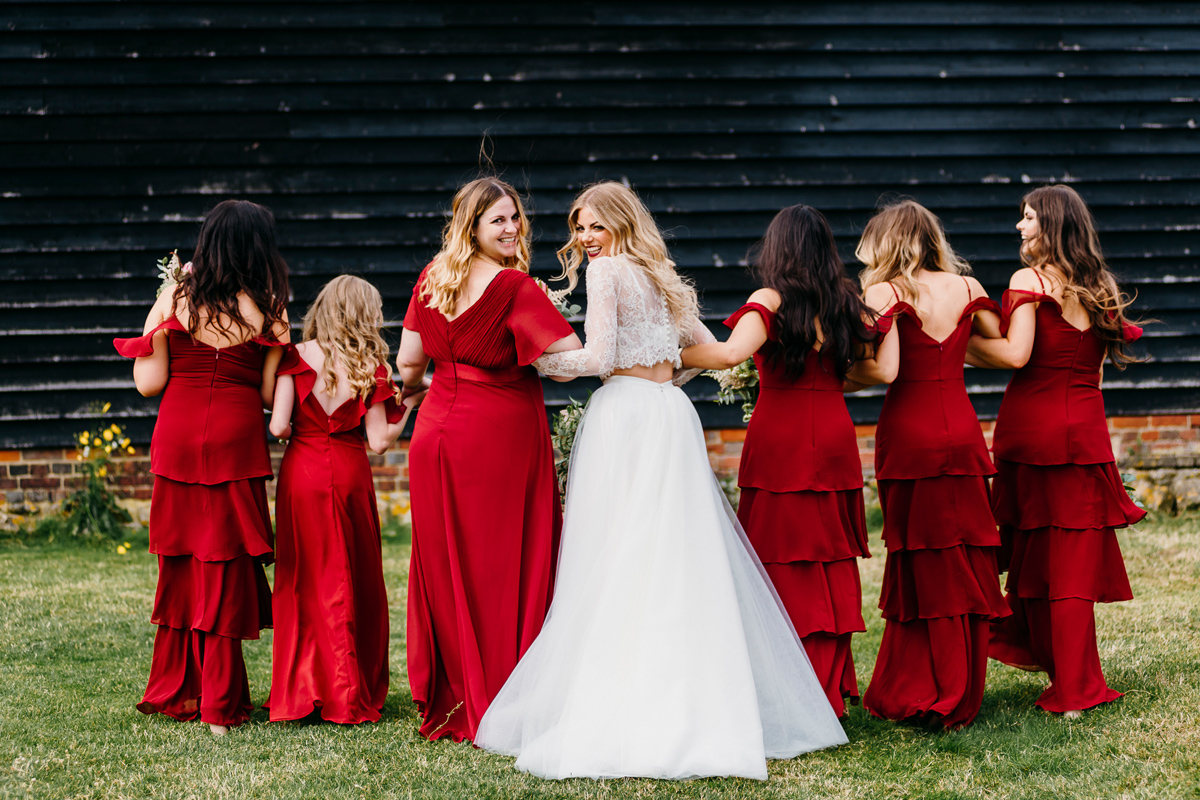 …and don't forget the confetti!
"Finally, always buy LOTS of confetti and remember that whatever the weather, whatever happens, even if the bride's father's shoes fall apart and he has to stick them together for the ceremony with chewing gum (yes, I've had that happen!), it will be a perfect day and I'll capture it all with as much beauty as I can squeeze out of my camera."
We couldn't agree more – all the unrepeatable moments of your wedding day definitely deserve to be captured by someone like Sandra who will ensure that you will always be able to look back on your very best memories and relive your wedding day, as often as you like.