Hello loves! I'm currently in London to attend the Halfpenny London boutique this evening for a preview of designer Kate's new 'The Black Edit' collection (follow my antics today on the @lovemydress Instagram account).
So it's fortunate that today's bride also happens to be wearing Halfpenny London – though it doesn't surprise me at all  – our brides are super stylish gals, always. Ashleigh, a garment technologist for ASOS, married legal cost negotiator Tom on 17th June this year with a ceremony at St Mary's Church in Reepham, Norfolk, followed by a reception and celebration at The Keeper and the Dell, one of Norfolk's loveliest wedding venues.
It's also wonderful to see that another of our Little Book For Brides directory members, alongside Halfpenny London, features in the supplier lineup; the wonderfully talented and all-round lovely human being, Claudia Rose Carter, captured these images.
"The Keeper and the Dell has a strong vintage, countryside garden vibe so it felt easy to style, and honestly, it was the only venue I liked from my online search so the decision was easy! I wanted to find a location that would create the same kind of tranquillity that I felt growing up surrounded by the country side in Lincolnshire and the Keeper and the Dell with its secluded woodland dell and romantic vintage styling were absolutely perfect for achieving this."
Photography by Claudia Rose Carter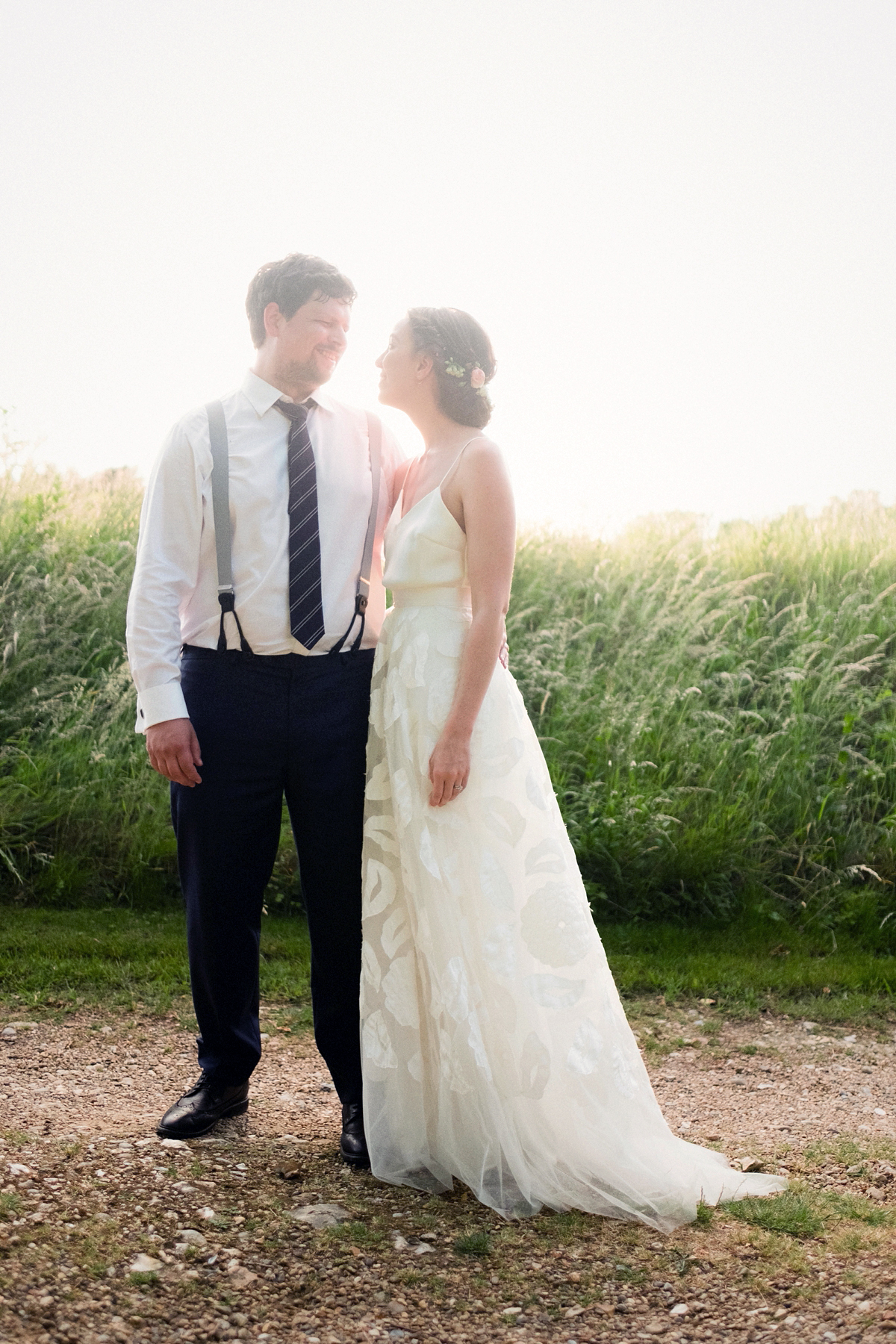 "Our photographer was Claudia Rose Carter – Claudia was wonderful. She was a calming presence when I needed her to be more than our photographer and she immersed herself amongst our family and friends so everyone felt relaxed and this really shows in the moments that were captured."
"Tom and I met in Nottingham ten years ago whilst both working in a small restaurant, I was a waitress and he was the head chef. Tom proposed to me on holiday in Calpe, Spain. We take the same trip almost every year and each year we had planned to climb the rock but for one reason or another, we never did."
"That is until the 20th June 2015. We climbed the rock and whilst I was staring out to sea, Tom dropped to the floor and muttered 'will you marry me?' to which I replied, 'what?', 'Will you marry me?', 'But you've got two more years! Oh sorry, yes!' Tom made me a ring from grass and two years later we are married."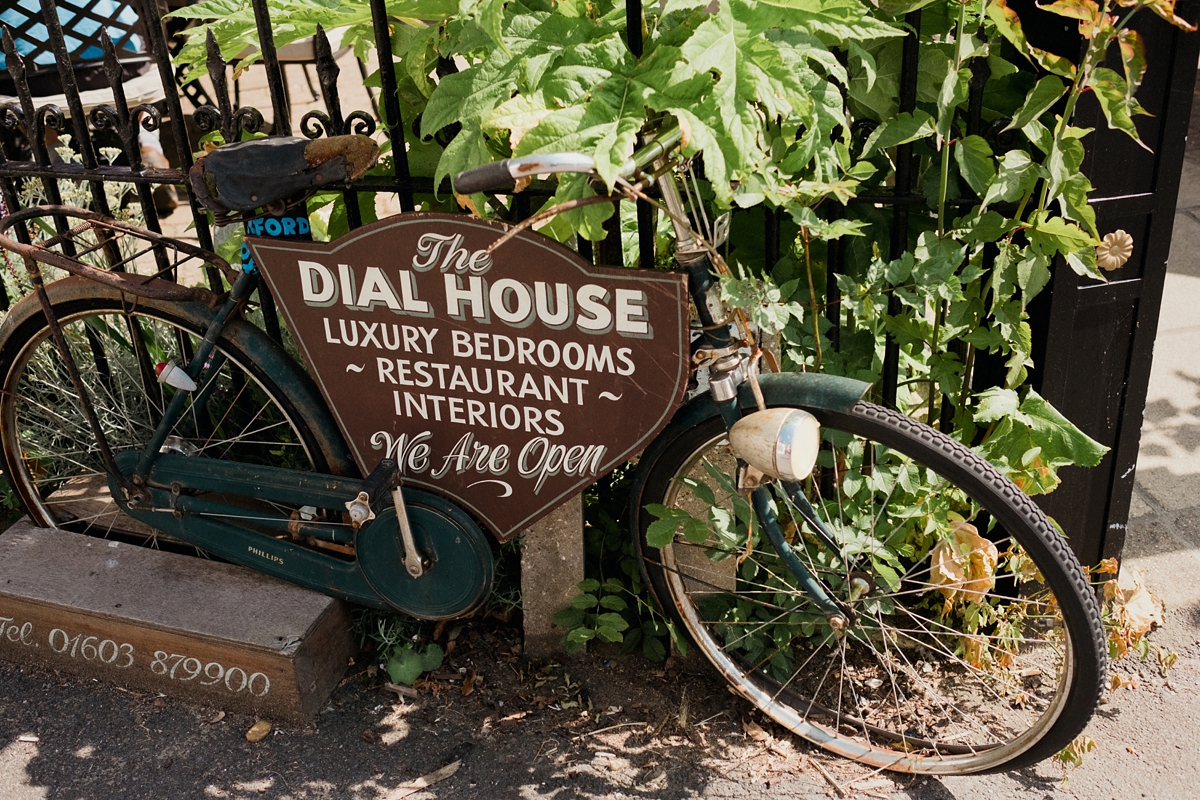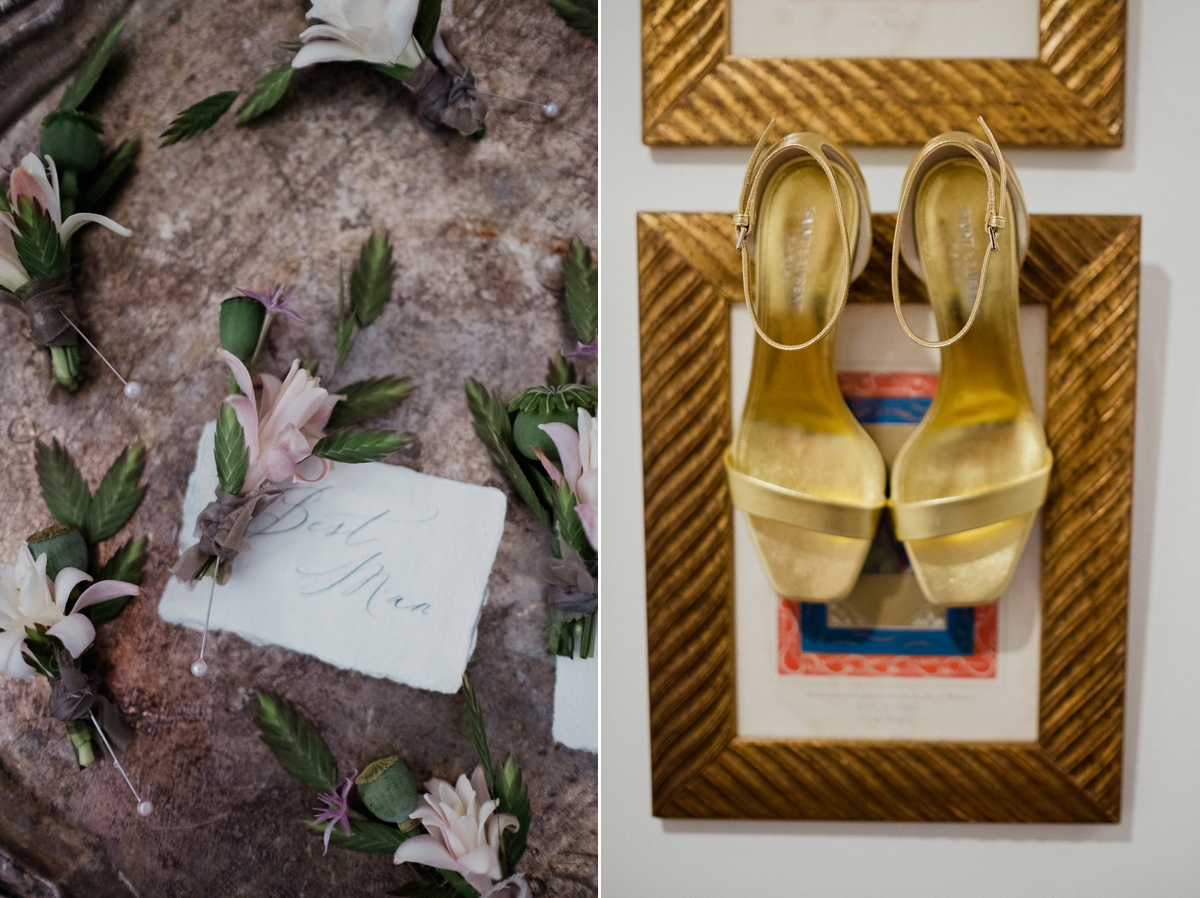 "I first saw Jo Flowers work in the look book of a hair stylist who was showing at the Most Curious Wedding Fair in Norwich and was captivated. Her work has an almost undone and antiquated look about it that I just love. I also love what she stands for."
"She is an artist and she cares about the environment. She grows all of her own flowers and creates your wedding flowers using only what looks good in her garden at the time of picking. I had no idea what our flowers would look like before our wedding day but I trusted her from our very first meeting and knew that she would create something beautiful."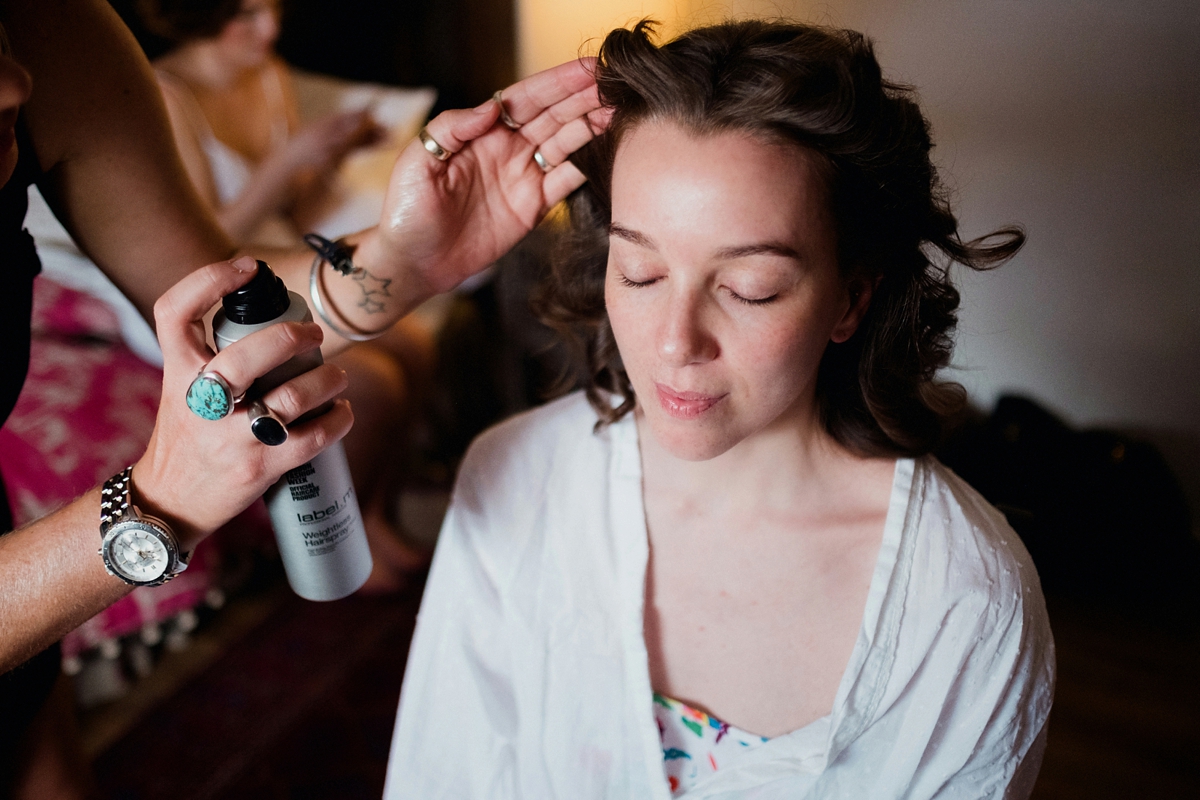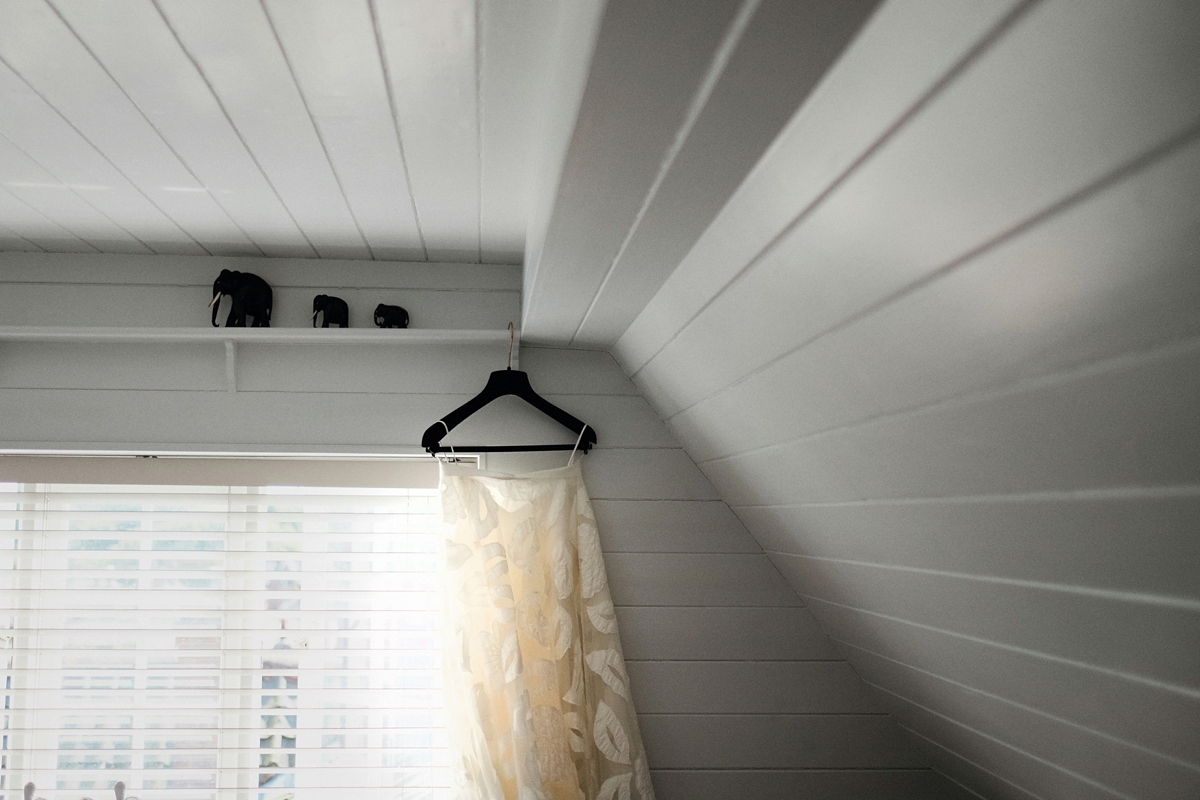 "I had been so worried that I may not find a dress that suited me but it's as though my Halfpenny London dress and skirt were made just for me. I felt like me but just more beautiful and feminine. The design is so simple and paired back at the first glance but at second glance you can see the intricacy in the craftsmanship of the hand-cut applique which is just gorgeous."
"My two bridesmaids wore the Lottie dress from Reformation and each wore different shoes so they would both be comfortable. Natasha wore gold sandals from M&S and Emily wore Rachel Simpsons Leonie silver leather peep toe platform shoes."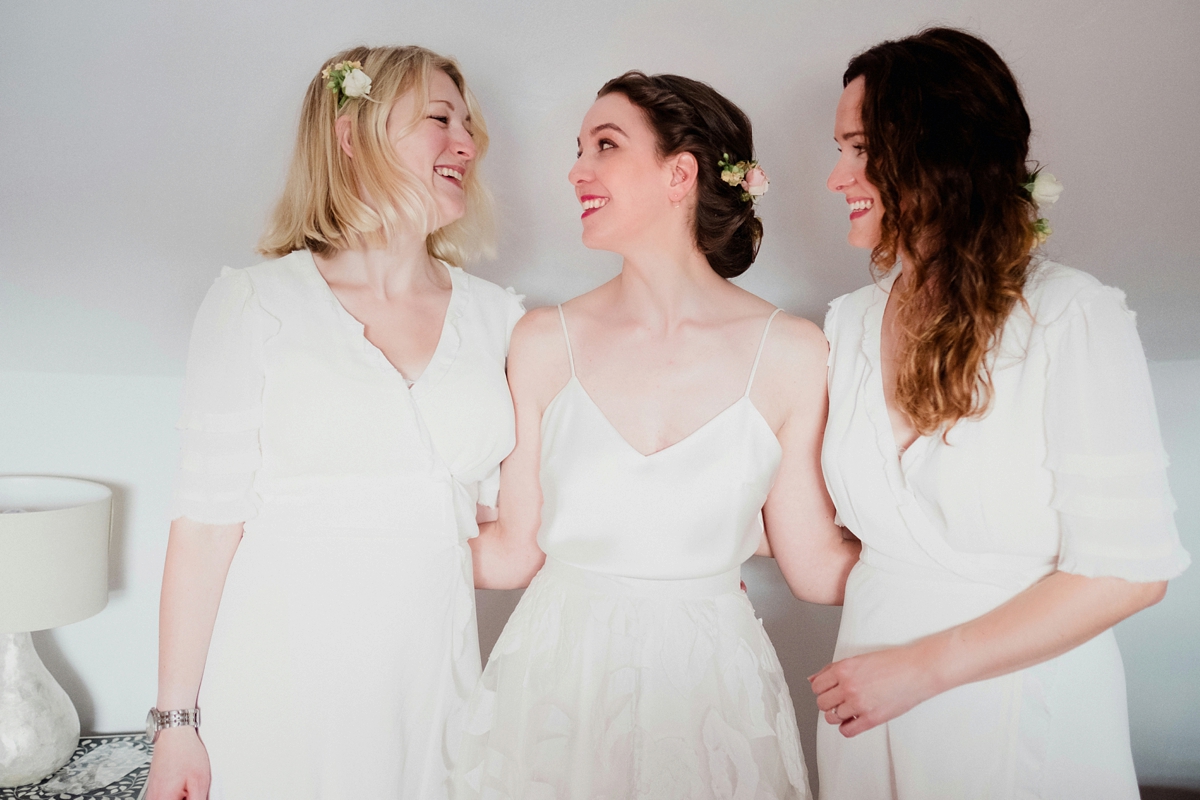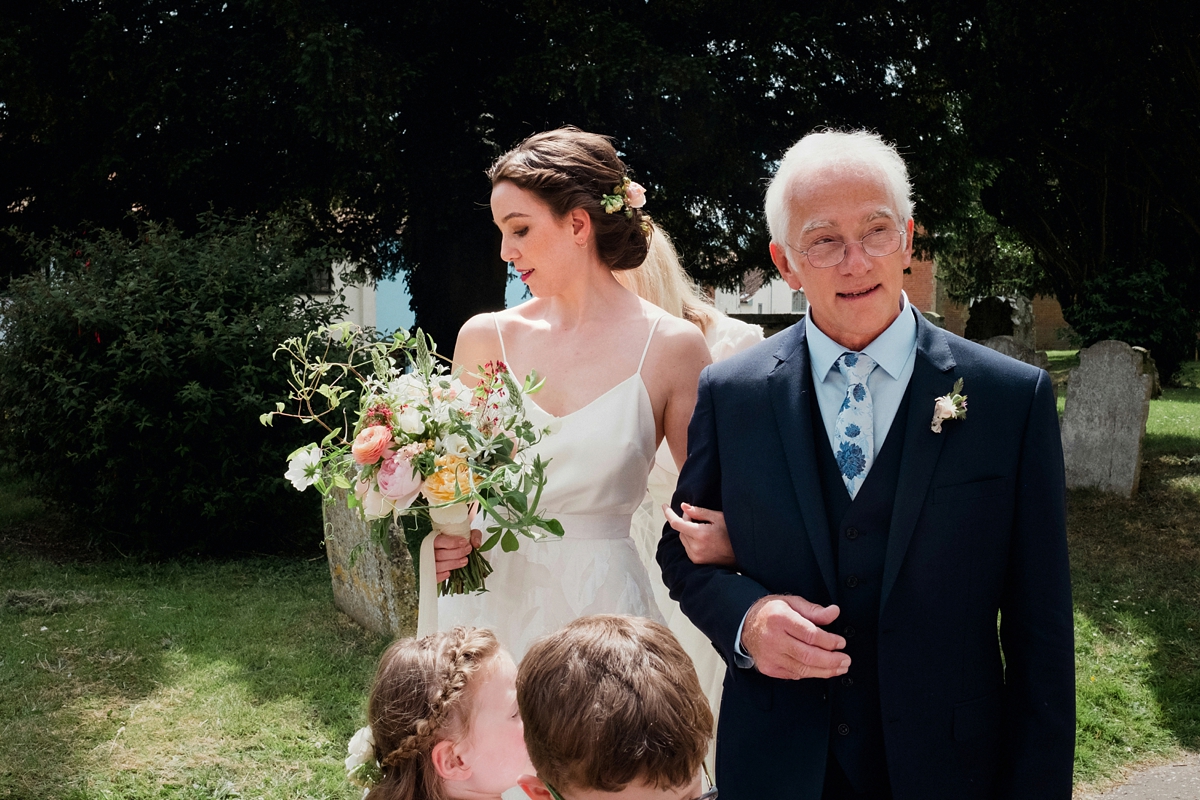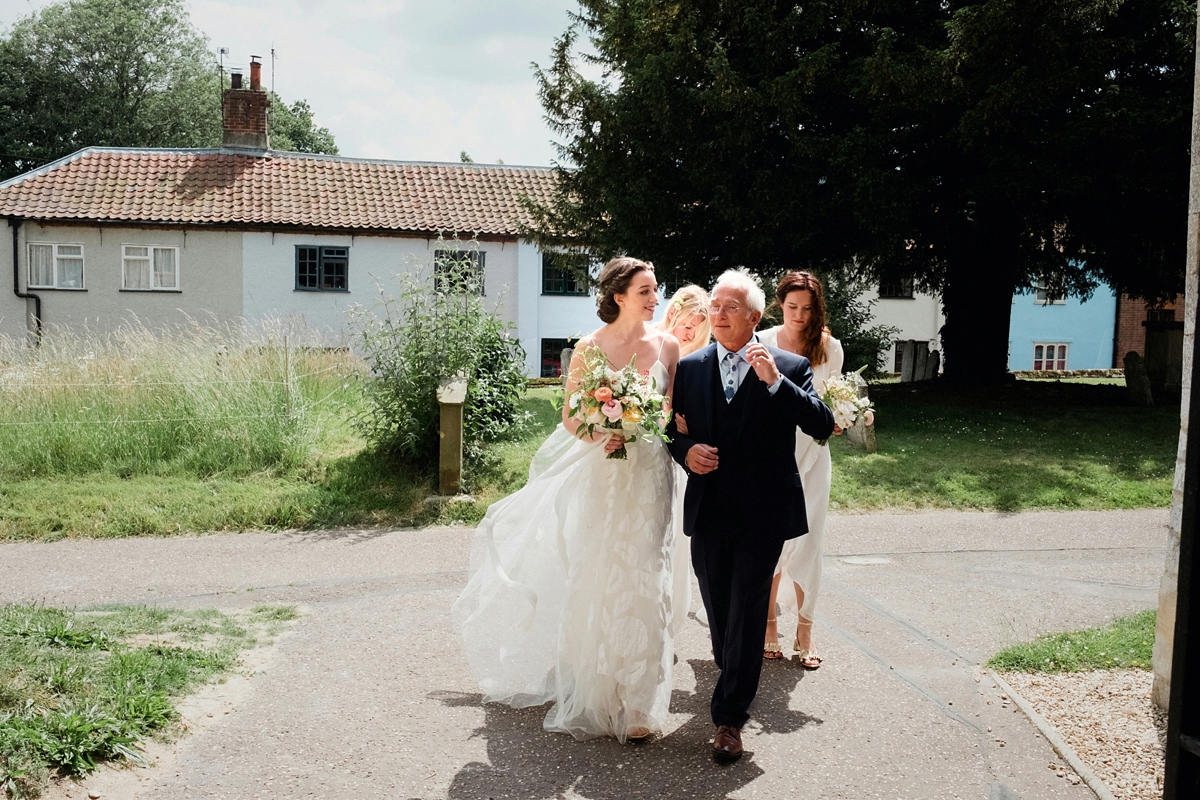 "My Dad, John, accompanied me down the aisle to the sound of Canon in D by Pachelbel."
"I absolutely fell in love with the Angel dress in white and the sparkly plimsolls in gold from the gorgeous kids brand Wild & Gorgeous. I would have been happy wearing this outfit myself if they would only make it in my size!"
"My bridesmaid Natasha Pohybko Wood and my brother Kyle Fulton designed the Order of Service which were printed and machine stitched by me. I created the table plan using an old picture frame (found at a dump), calico, printed card and lavender."
"Our readings included St Matthew ch7 vv 24-27: The Wise and Foolish Builders. It's an unusual choice but really makes a practical impact…"
A Gaelic Blessing:
May the road rise to greet you
May the sun shine always on your face
May the wind be always at your back
May the rains fall gently on your fields;
And, until we meet again, may God keep you
In the hollow of his hand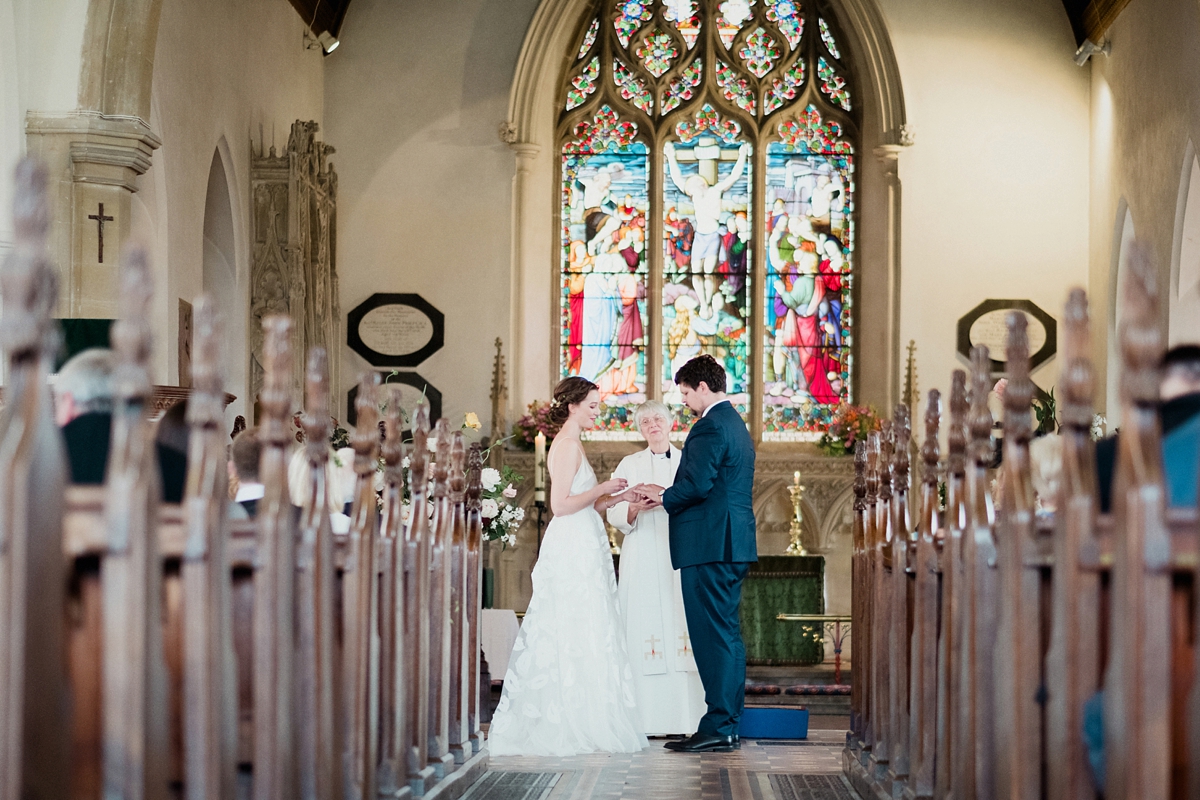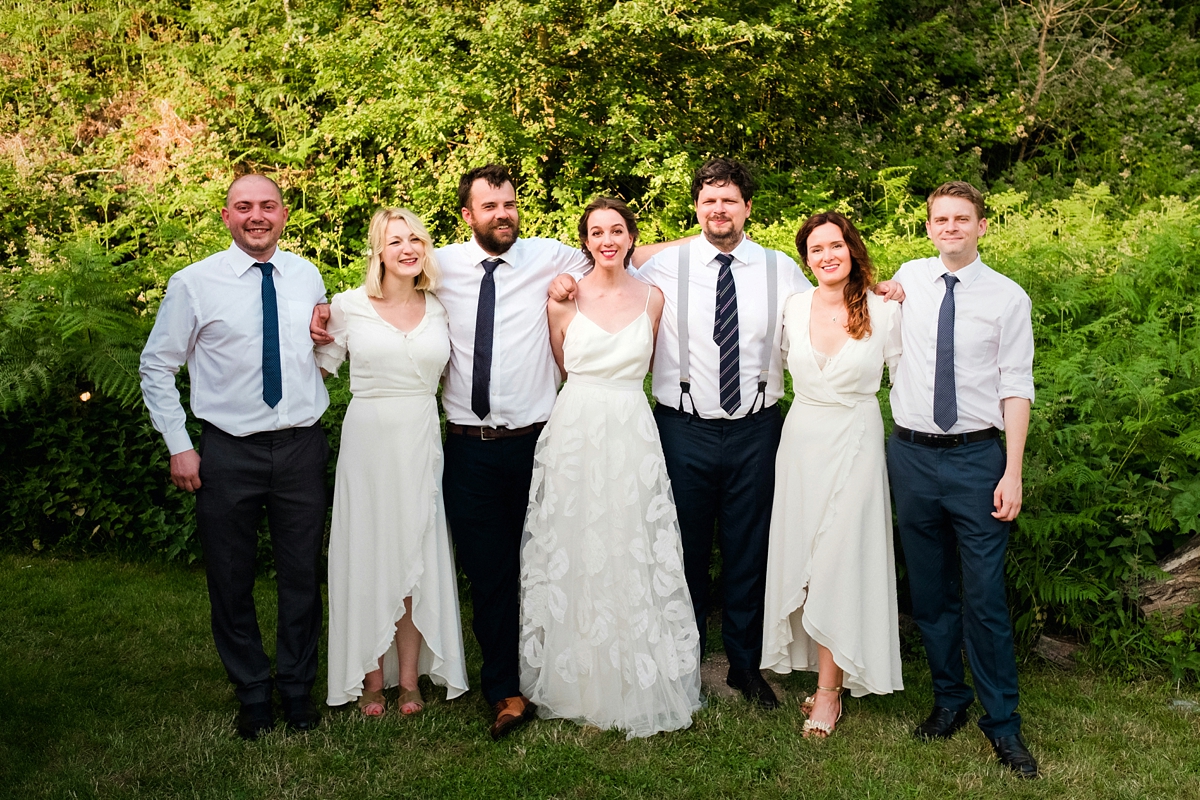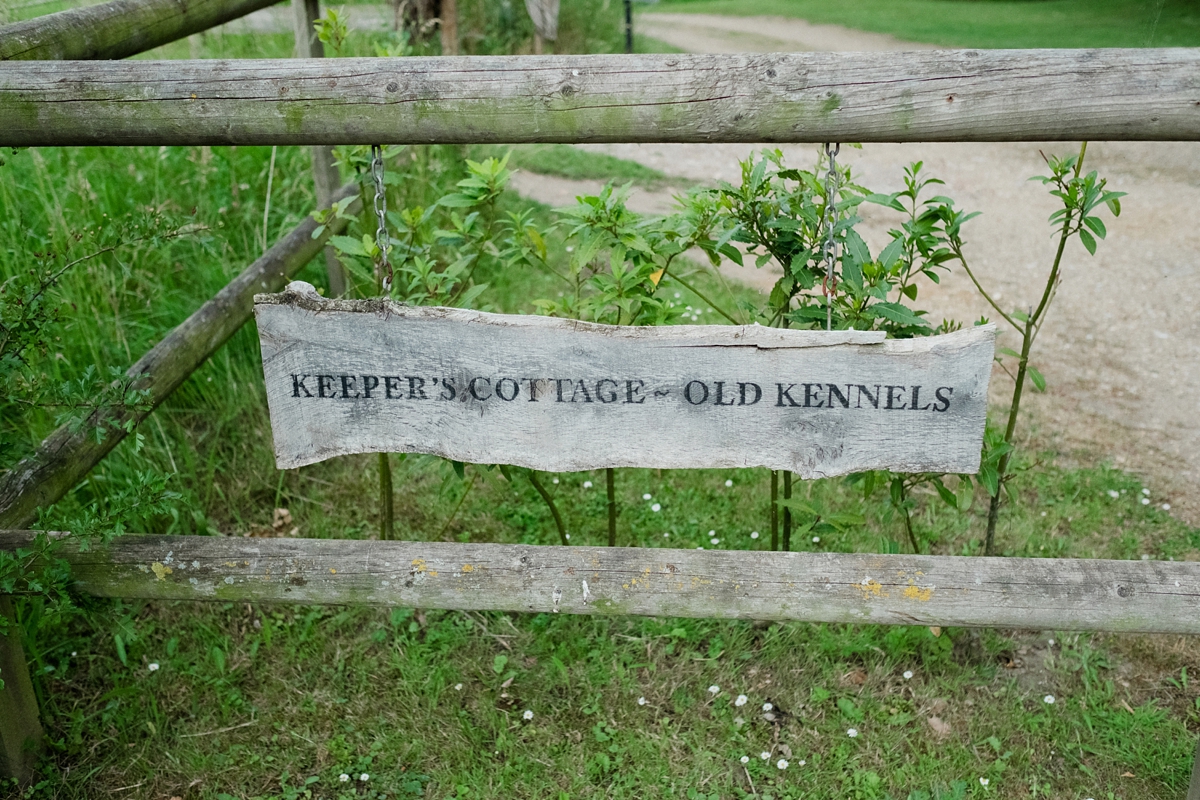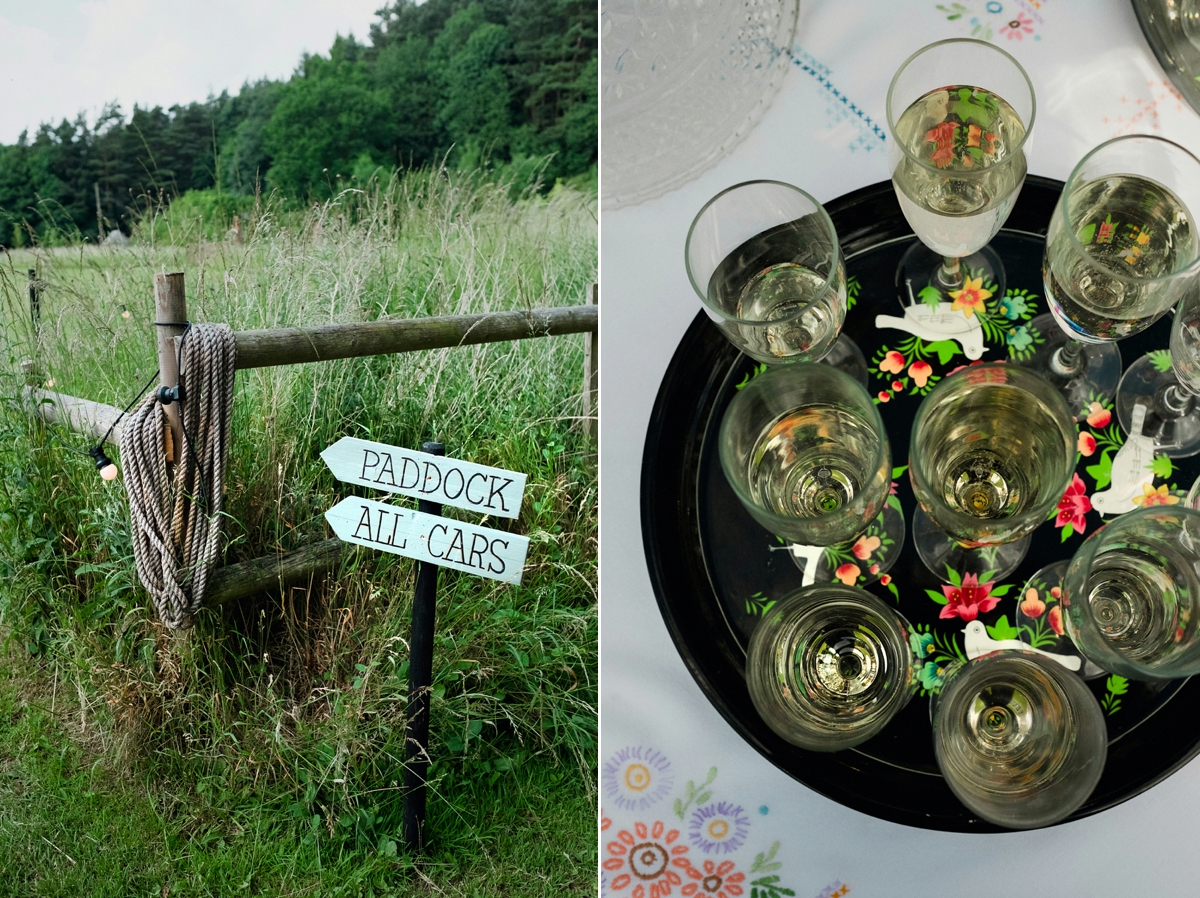 The venue was an antique marque decorated with flowers, bunting, enamel jugs, floral seat cushions, straw bales and crochet/knitted blankets surrounding the firepit – a magical setting with a handmade, rustic vibe, for the couple and their guests to kick back and celebrate after the ceremony.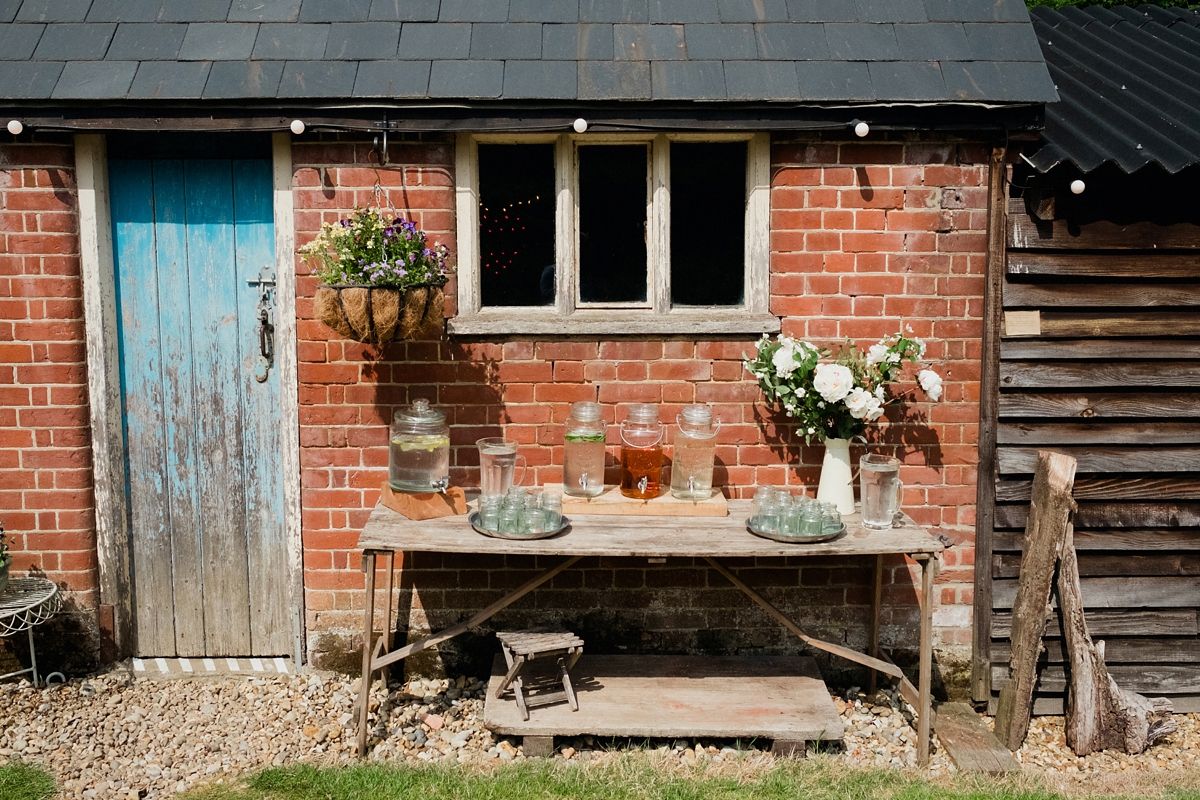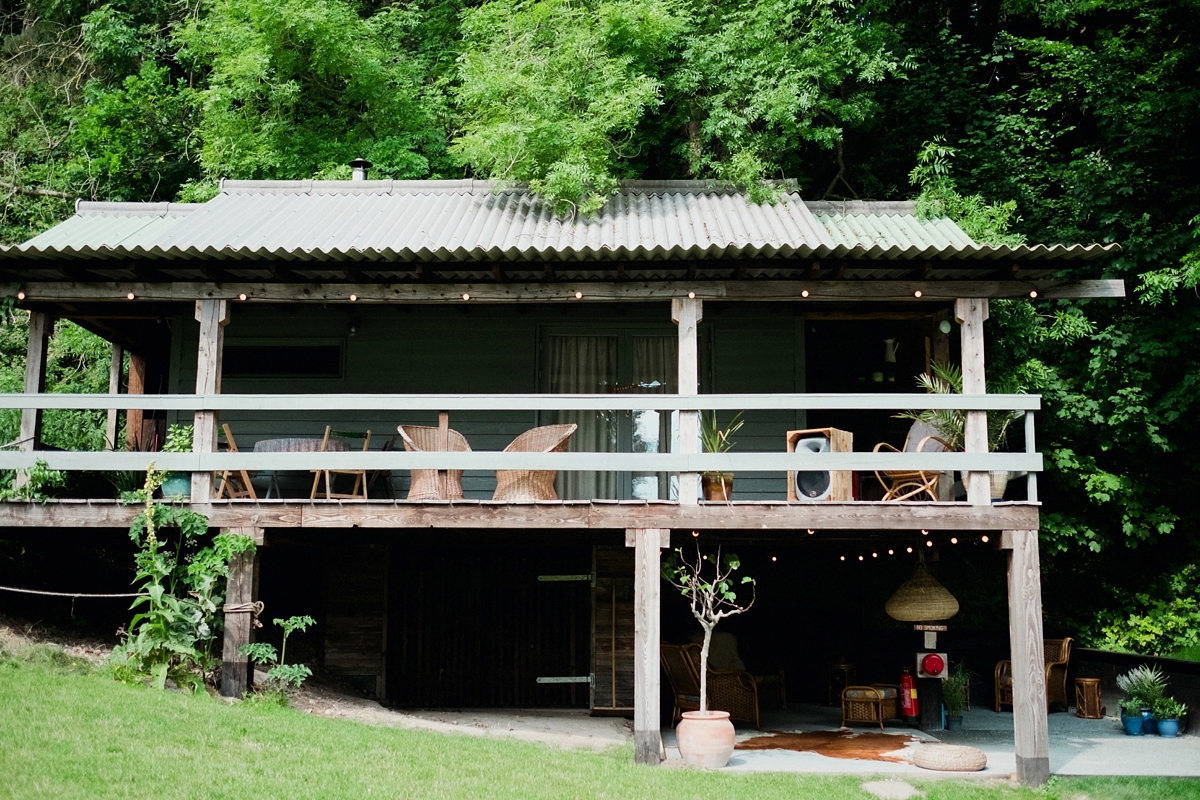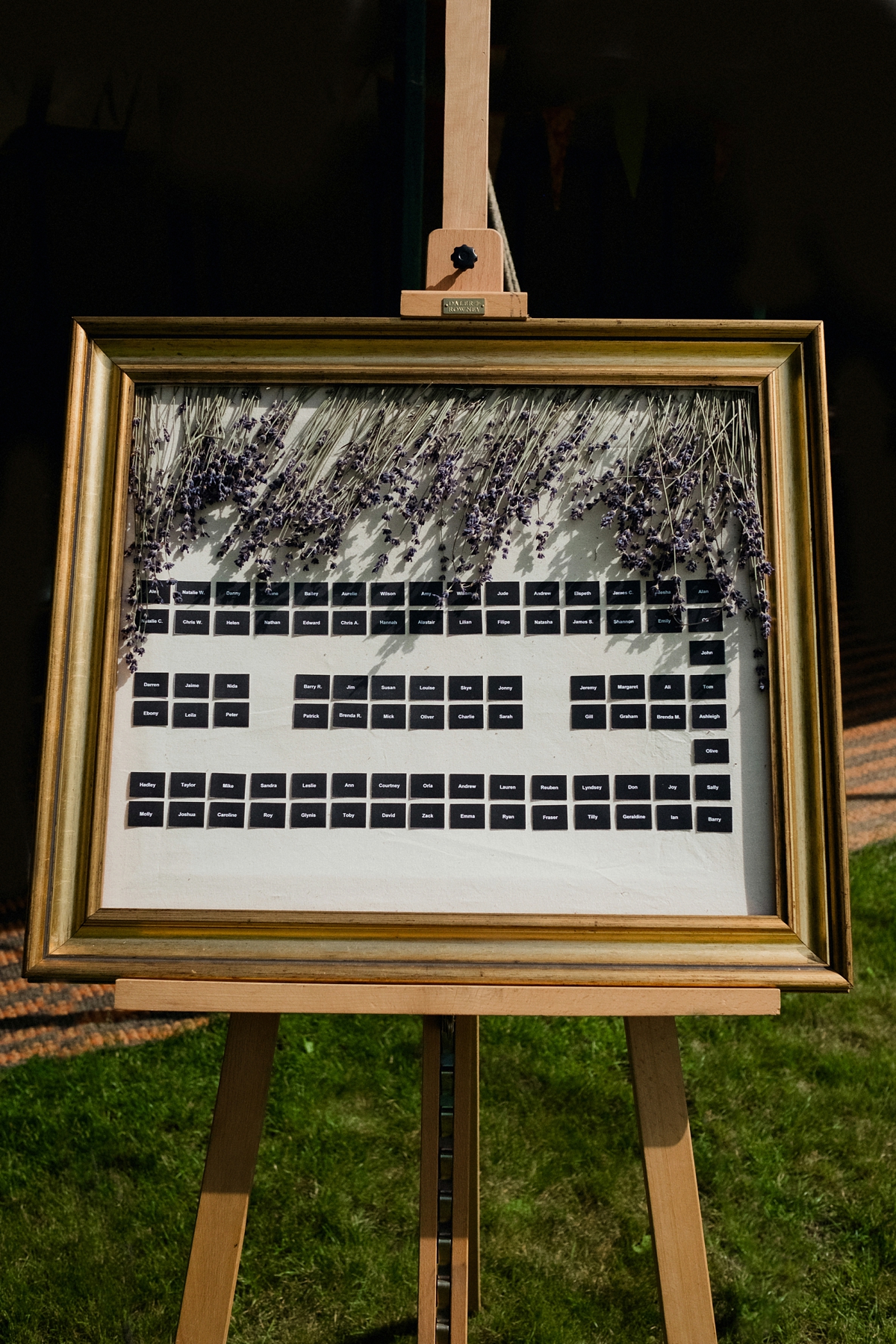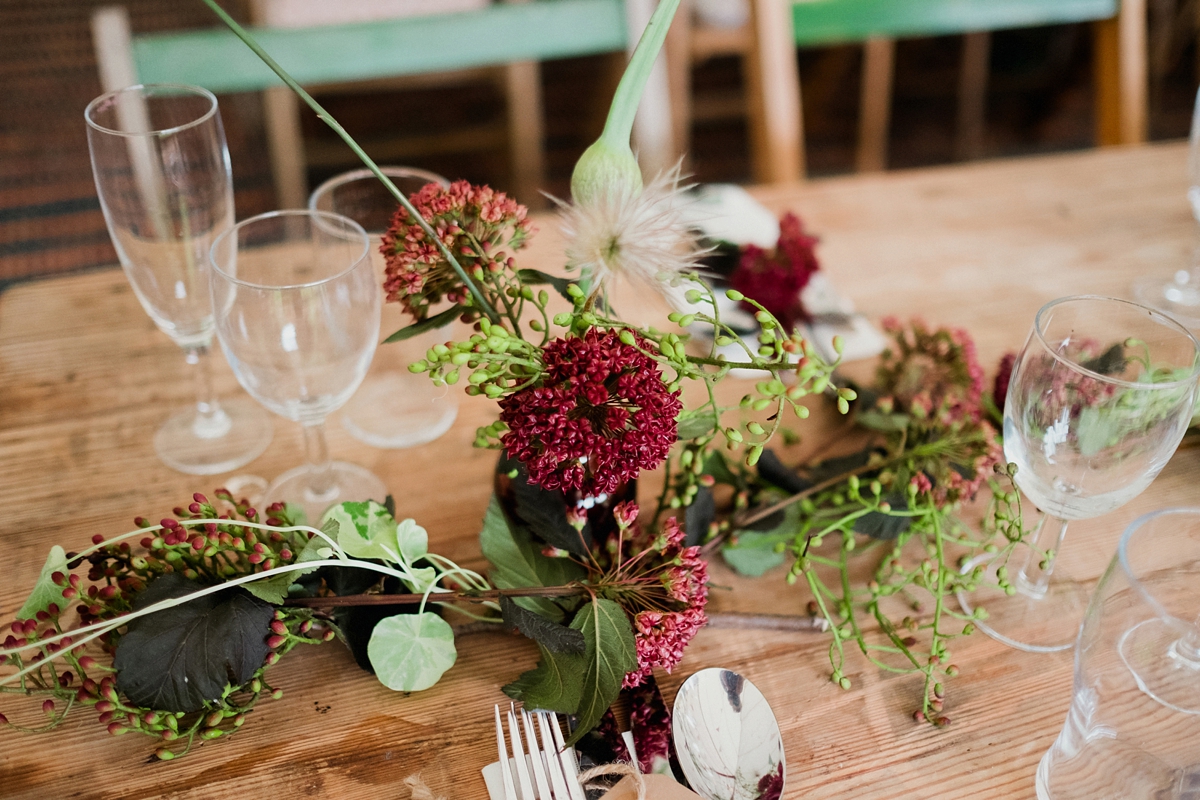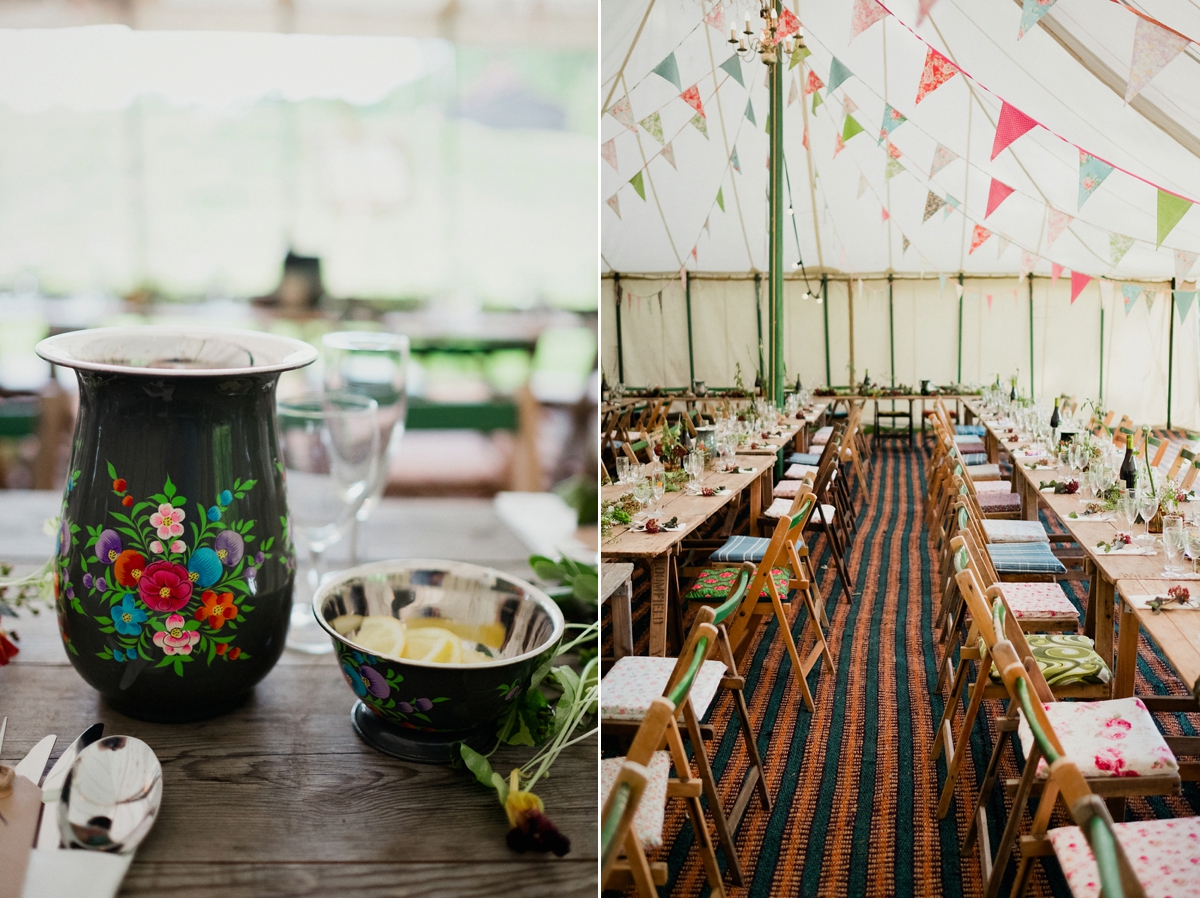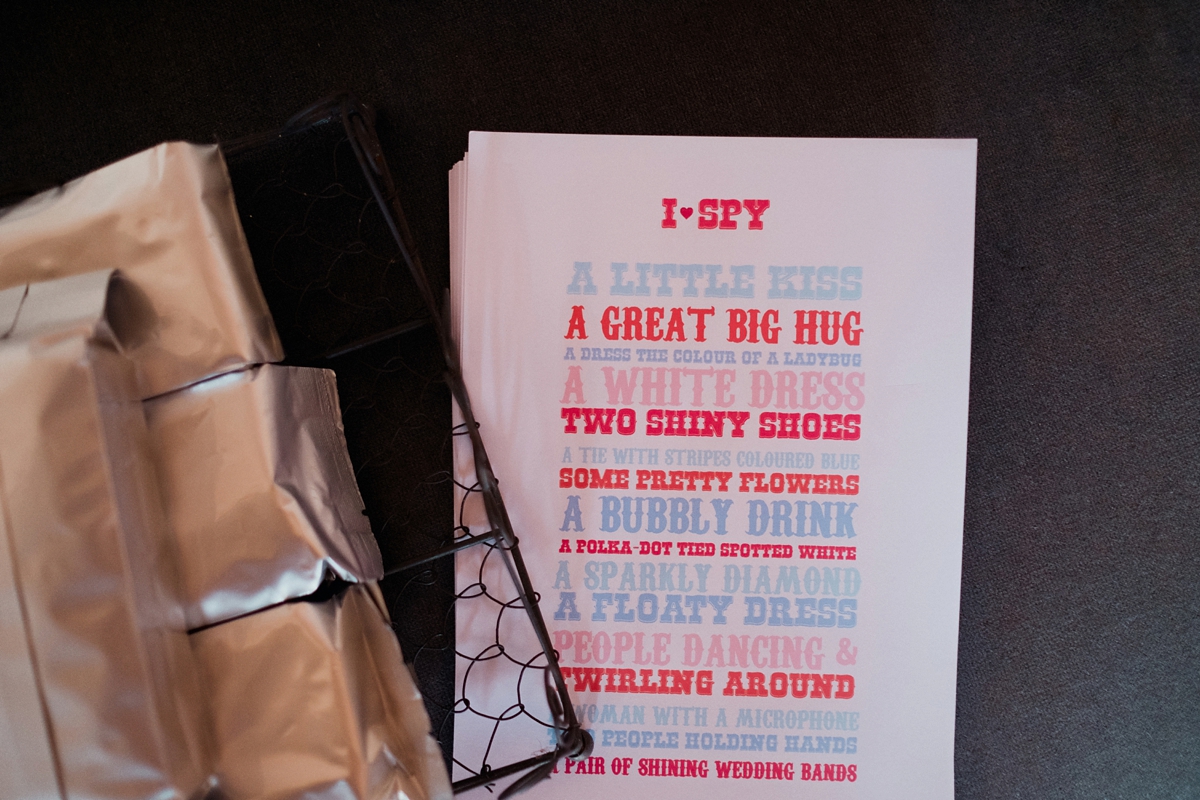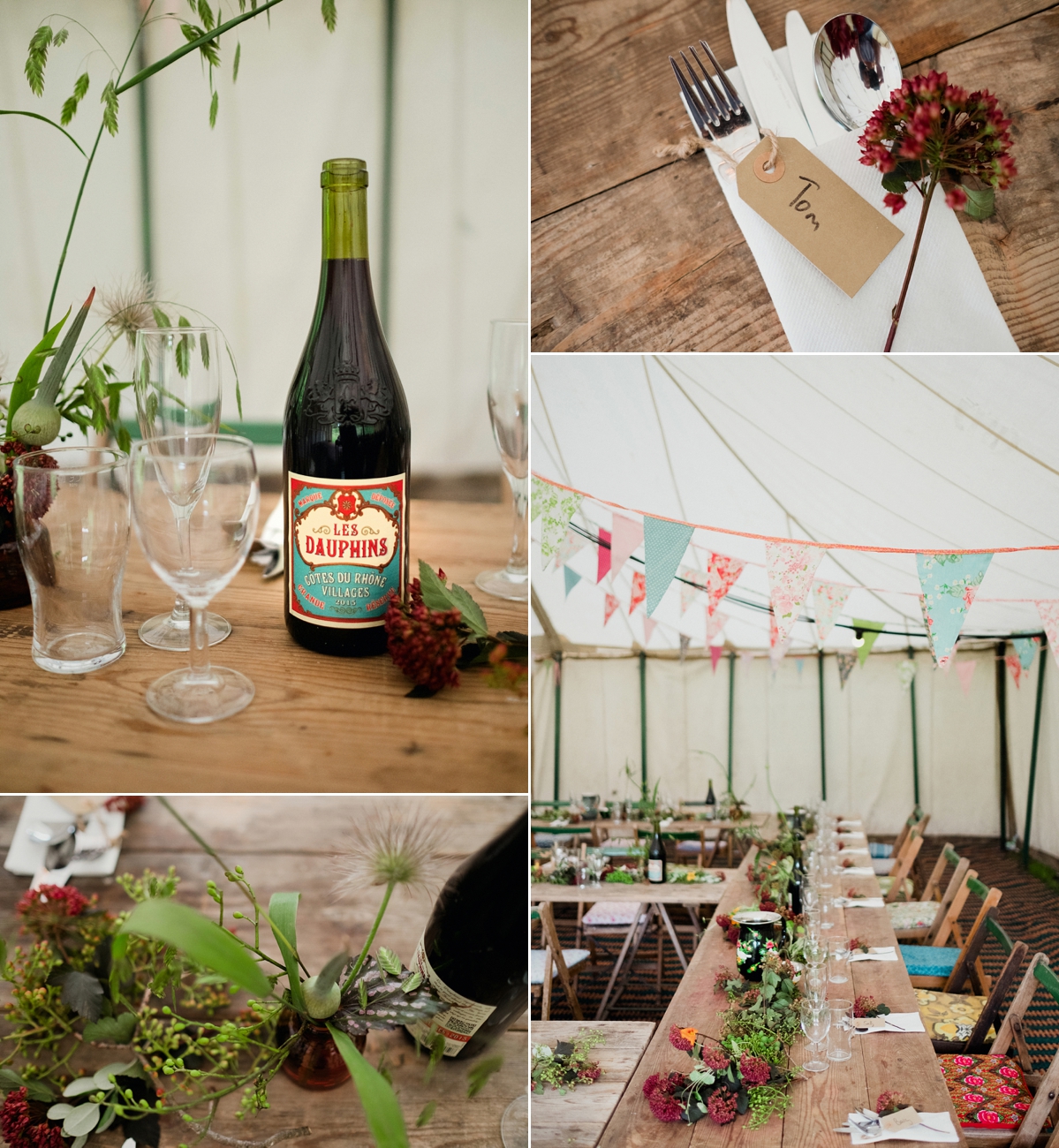 "Jackson and Fiona, aka,The Oyster Catchers, really care about the environment. They offer local, seasonal and laid back catering with a conscience and their food was honestly some of the best food I have ever eaten. Tom thought they were excellent."
"There were quite a few chefs at our wedding and they were all impressed, not an easy task with our lot. The Oyster Catchers were really really good."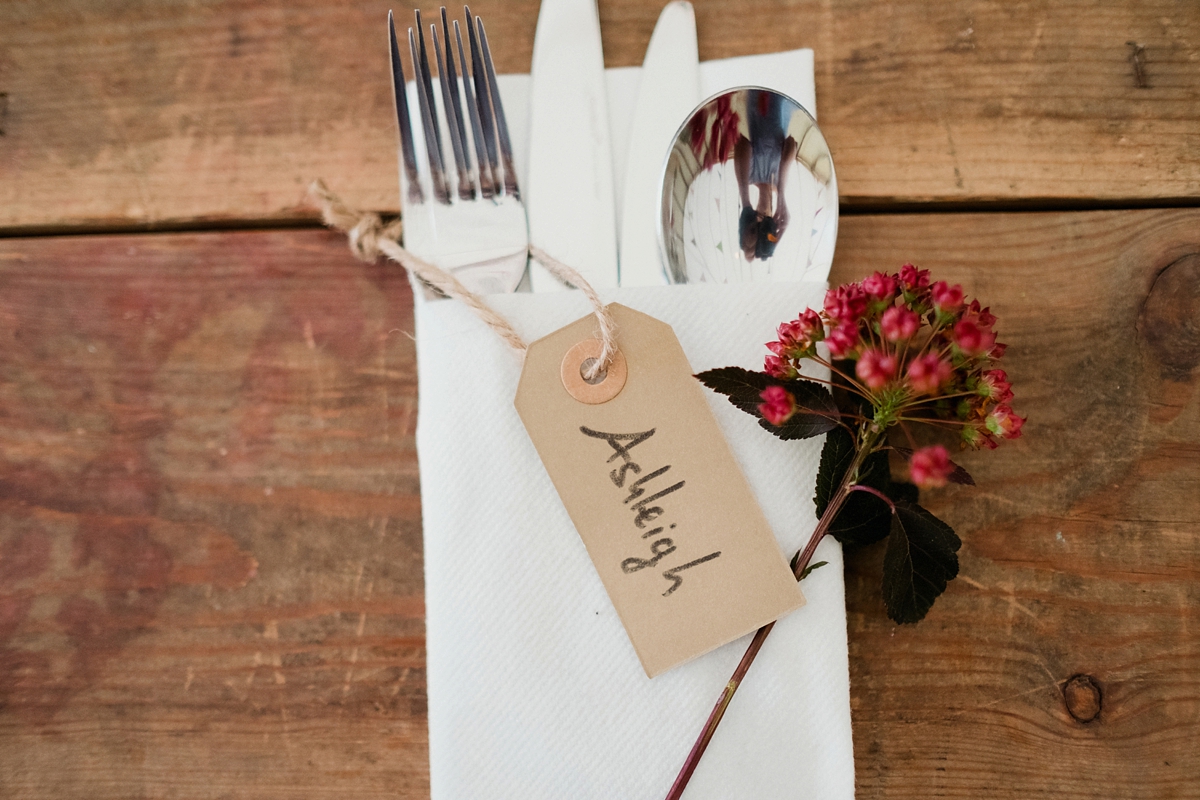 "My mum poured her heart and soul into creating our wedding cake. My mum has made me a cookie cake every year for my birthday and it meant so much to me that she could create my dream wedding cake. She even made our cake toppers! It was incredible and so is she."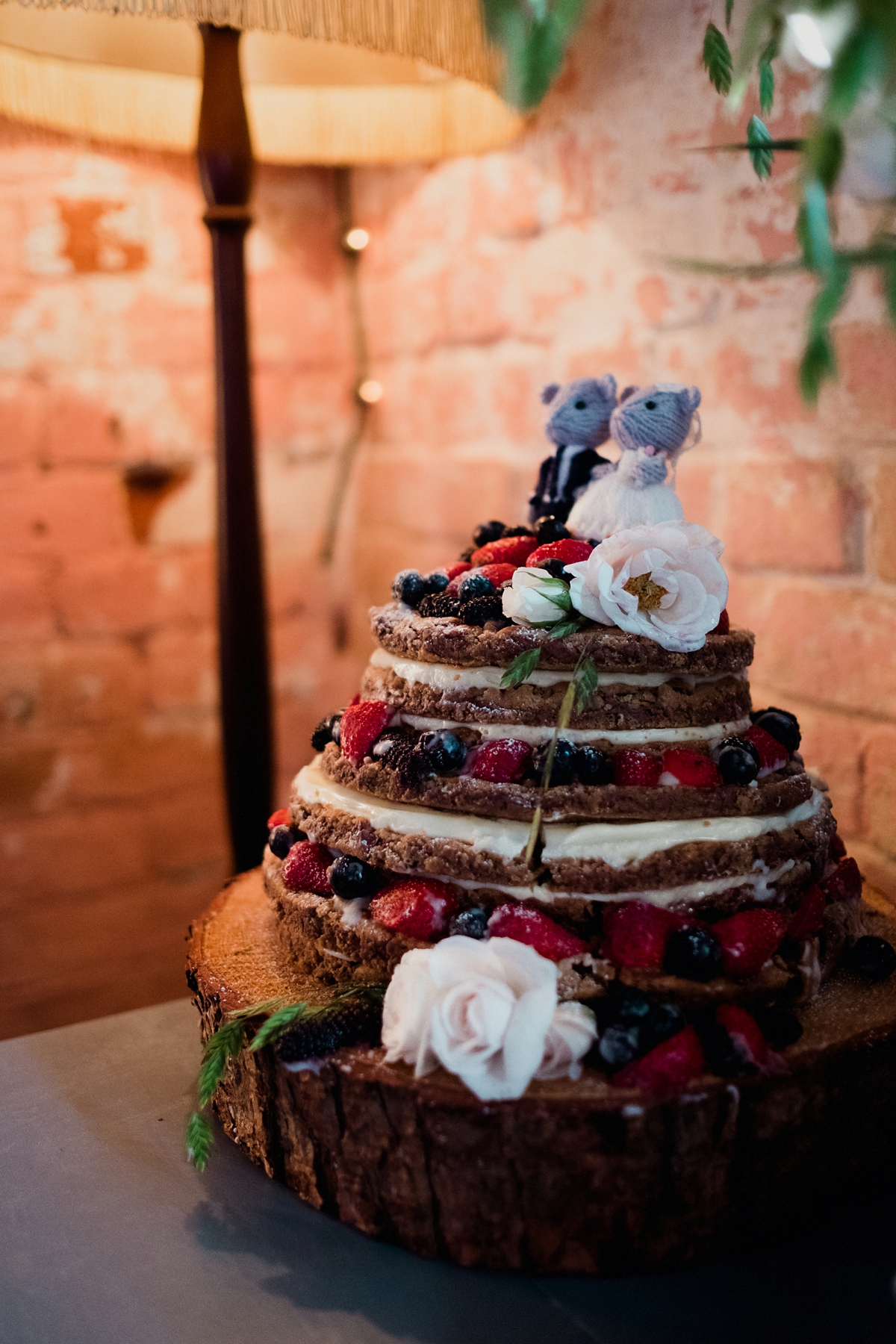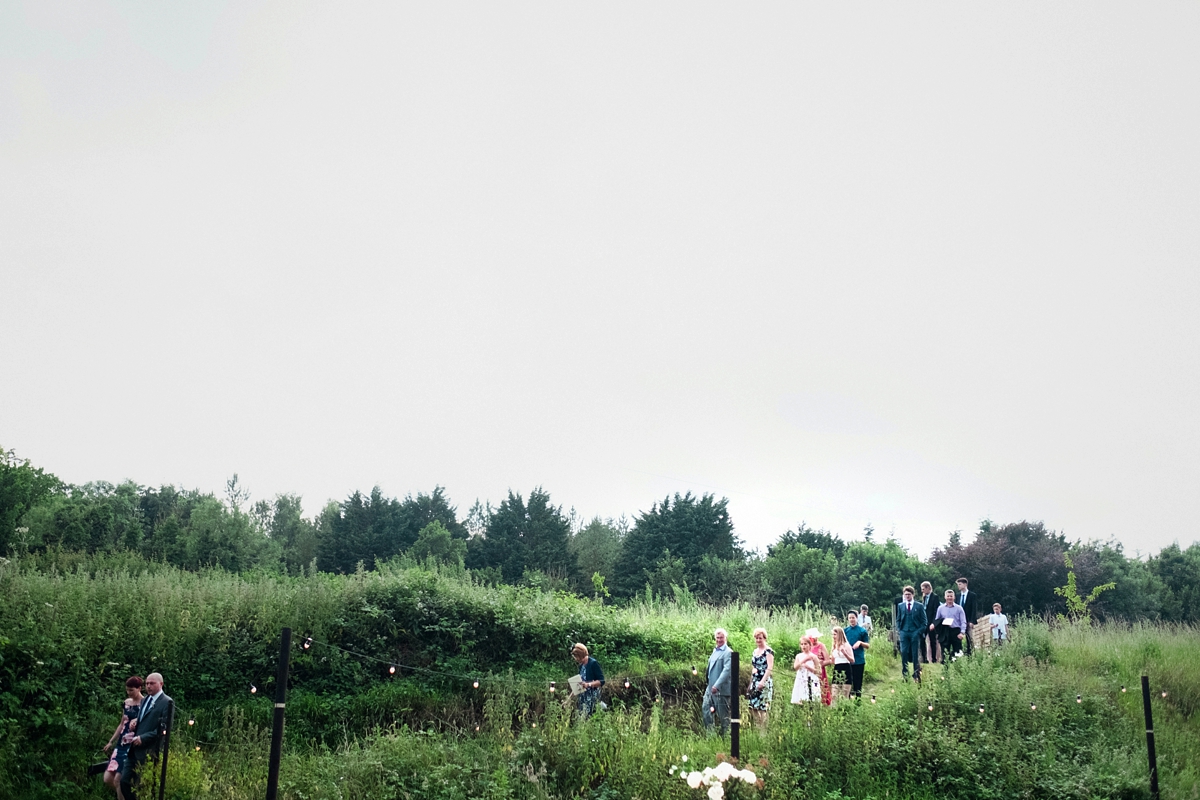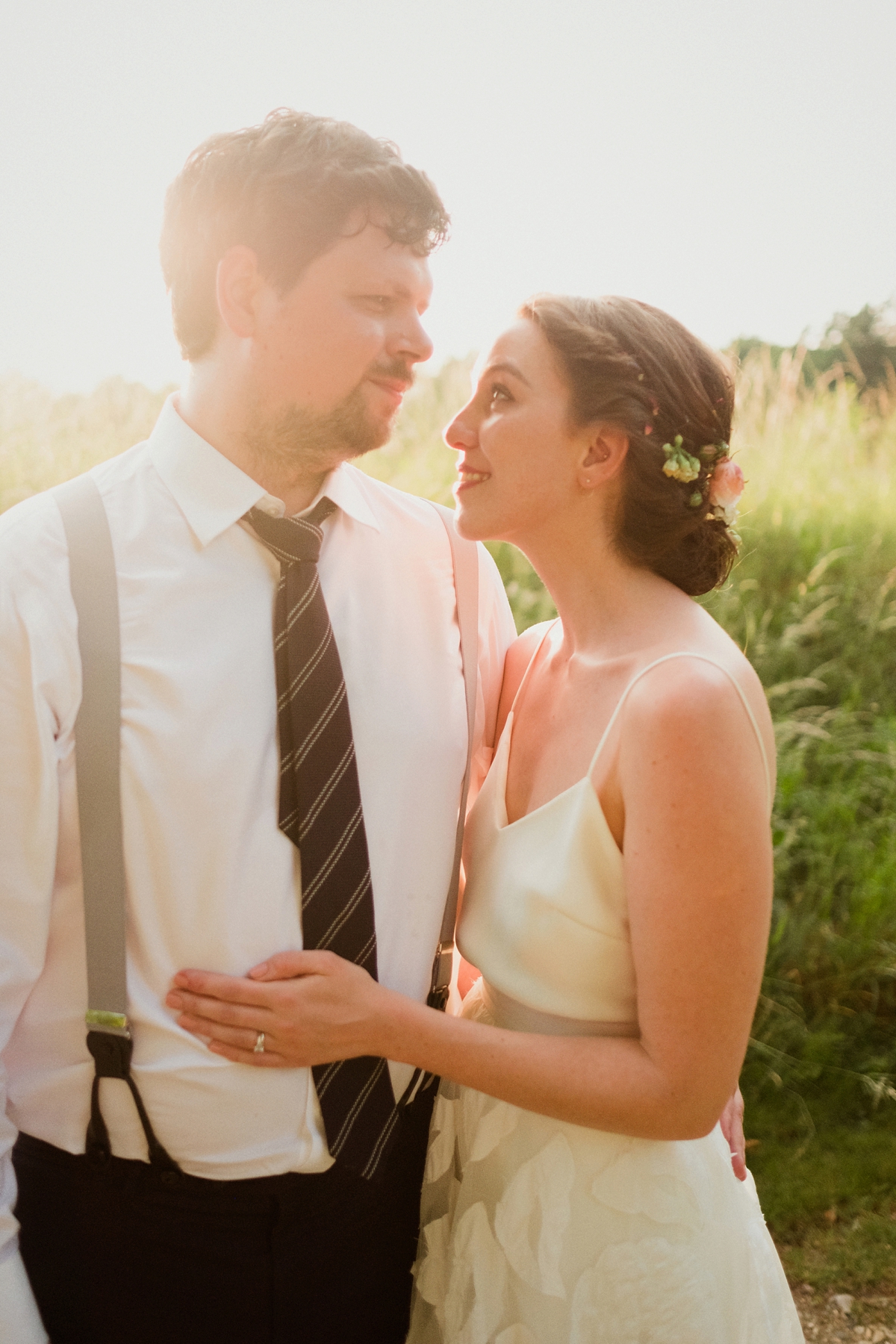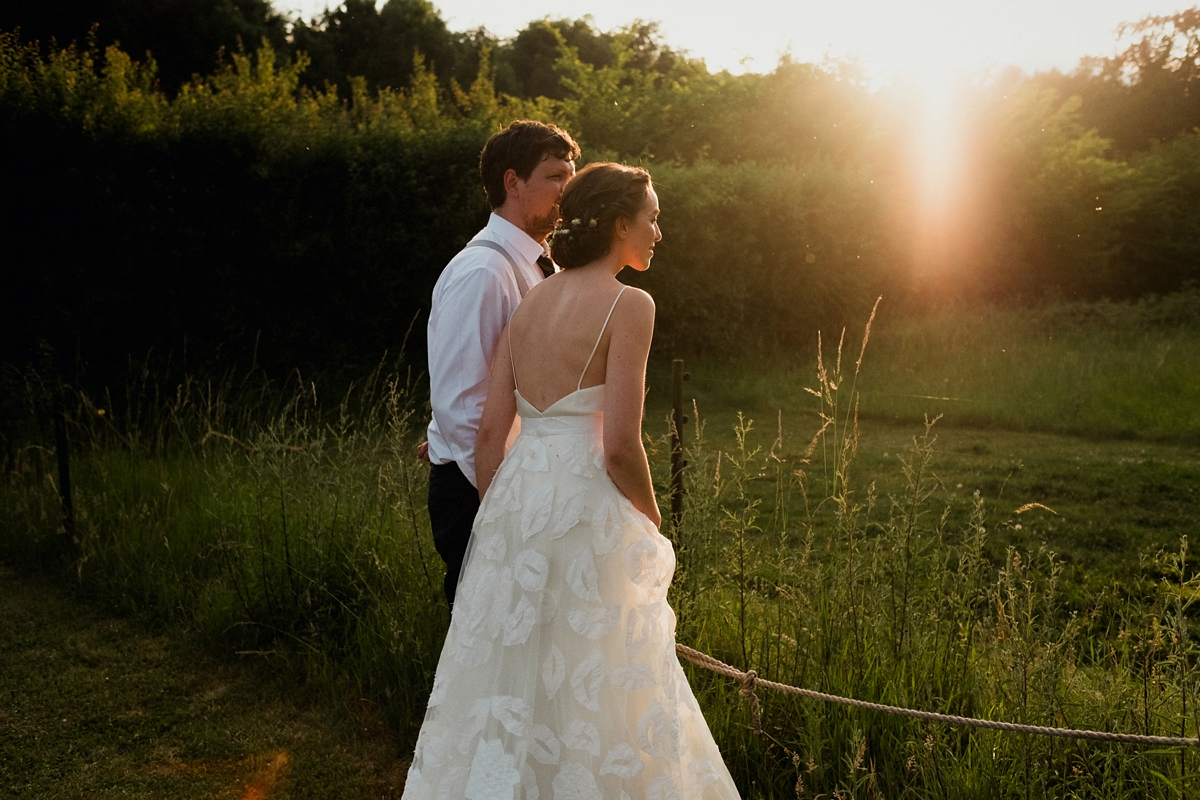 "I had not prepared myself for how immensely I would feel throughout the ceremony and I remember thinking whilst sat on the Routemaster waiting for our guests to join us, that had that been it, I would have been happy as it was incredible. I felt such a sense of euphoria unlike anything I had ever experienced before."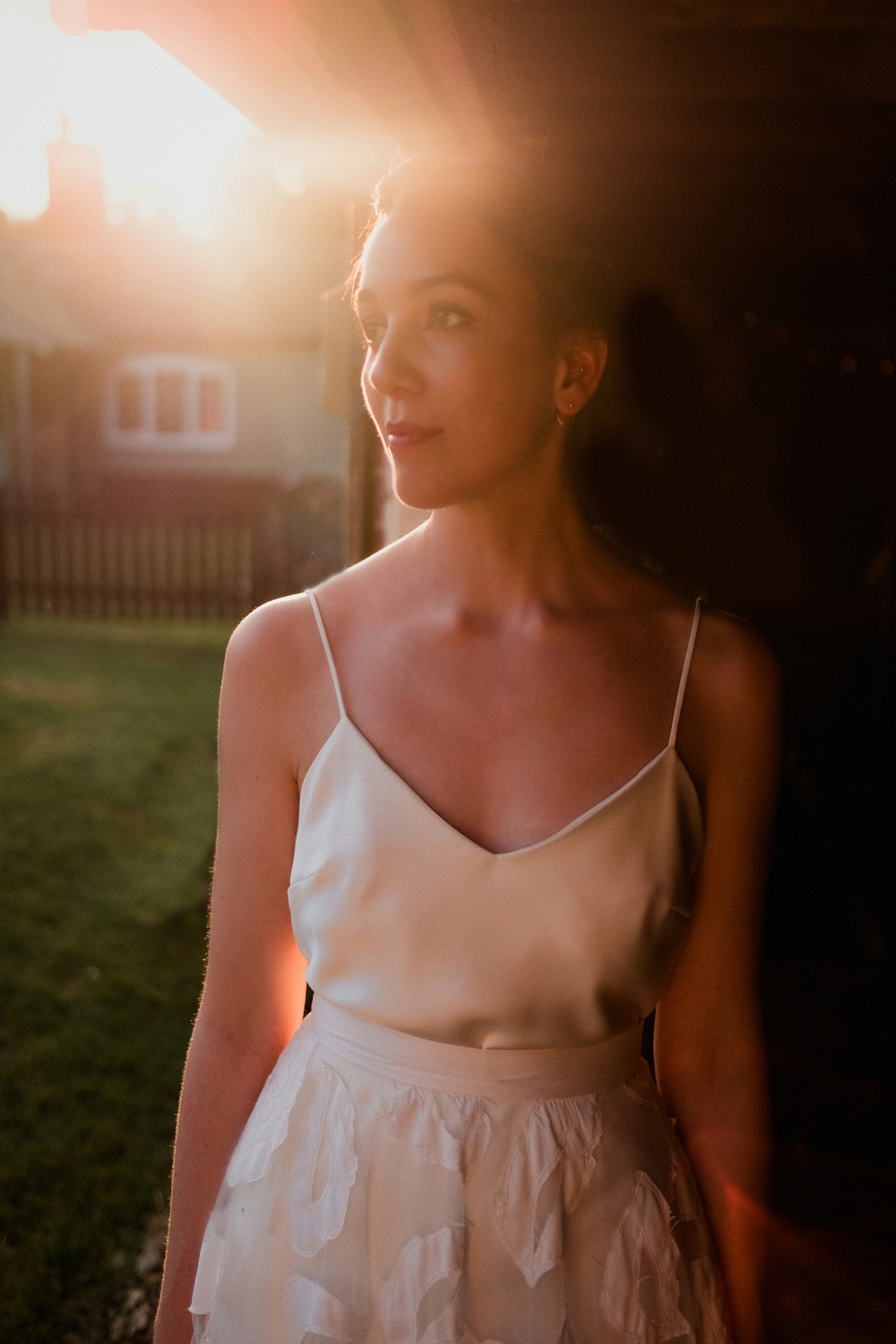 "Our first dance as to 'Come Rain or Come Shine' by Ray Charles."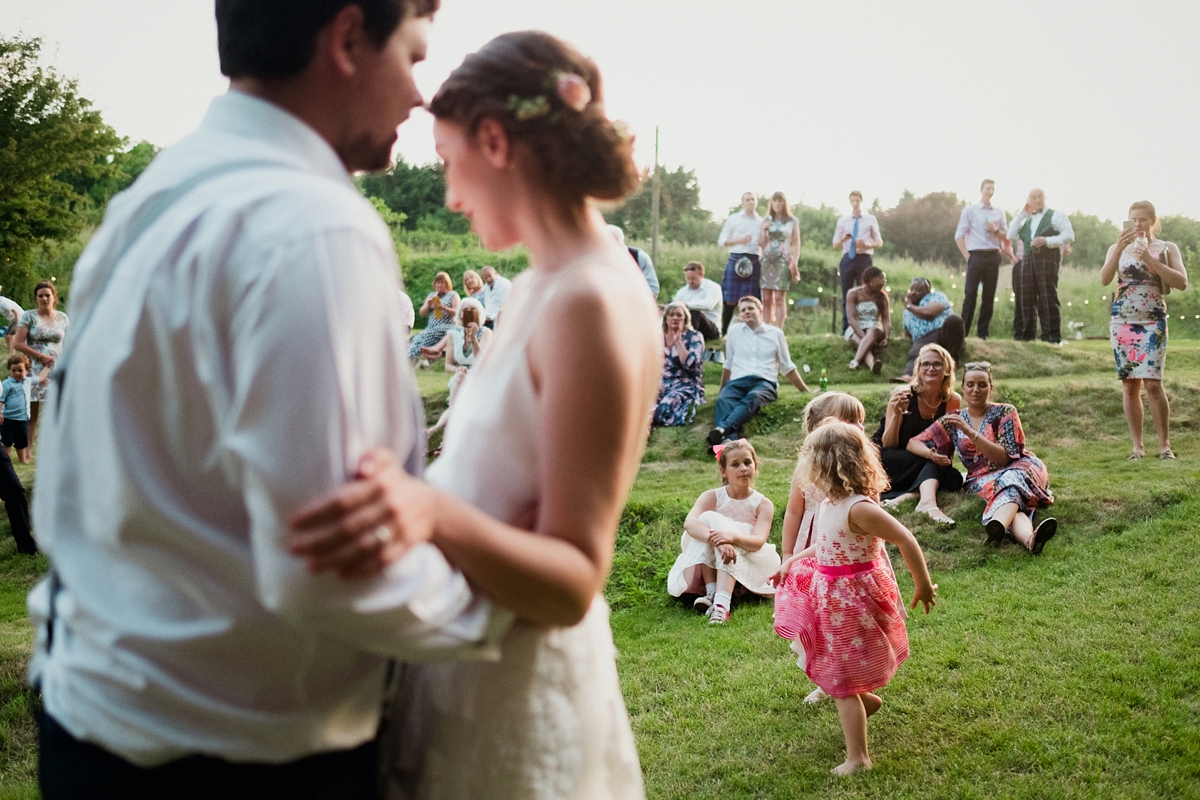 Words of Wedded Wisdom
"Keep calm. Create a wedding excel planner to document your budget, guest list, table plan and order of the day. Try to enjoy the process as much as you can. This should be a fun and sociable time, but you need keep your head on straight and keep in mind what you are doing all the planning for – to create a beautiful day for you, your future husband, family and friends to celebrate you as a couple and create wonderful memories. Also, do not get a new piercing that takes 6-9 months to heal when you only have three!
I was foolish and didn't set a budget. We spent around £20,000 excluding our honeymoon."
"Also, Tom planned our honeymoon – he took us on an adventure starting off in San Francisco, then onto South Lake Tahoe, Yosemite, Death Valley, Las Vegas, Hoover Dam, Grand Canyon, Flagstaff, Santa Barbara, Cambria, Monteray Bay, Carmel by the sea and San Jose. Our wedding and honeymoon were the best three weeks of our lives and I only wish we could ground-hog day the whole lot over and over!"
An absolutely beautiful day – you can see more Halfpenny London brides here on Love My Dress – and don't forget to keep your peepers peeled for the Halfpenny London event I'll be covering on Instagram Stories later on today, follow @lovemydress.
Love Annabel