Jess Wulff got her movie star moment in Halfpenny London for her Cotswolds barn wedding to Liam on 29th July 2023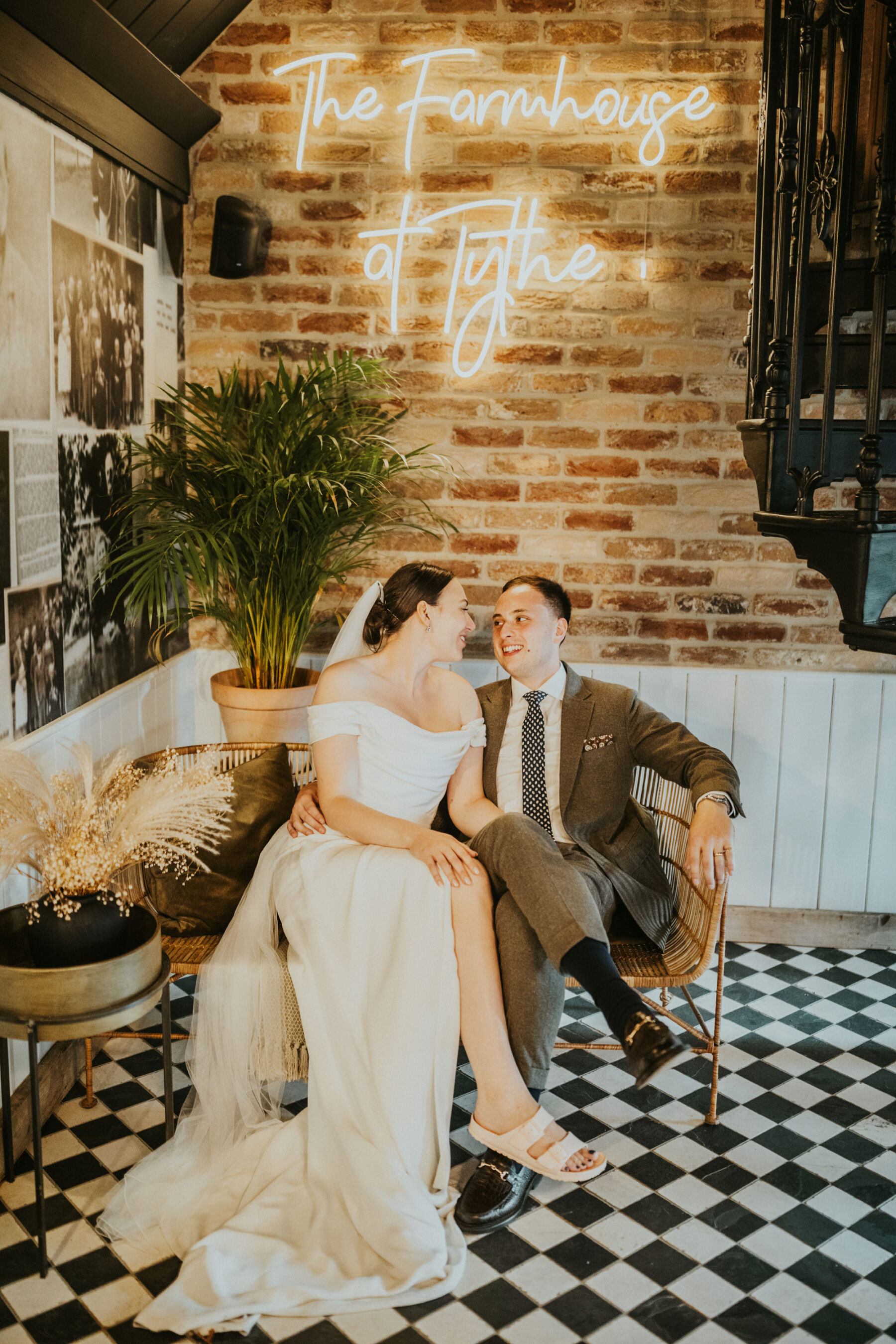 "We had a ball at Halfpenny London. As soon as we all walked in, we loved the décor of Kate's space. It's very relaxed, rustic and feels genuinely friendly."
I felt very understood by everyone who was helping me. I knew it was where I'd buy my wedding dress – and only a few months after I'd given birth to my son in November 2022.
I booked to go with my maid of honour and bridesmaid because a friend had sent me an image of Kate's Okotan separates that she thought I'd like.
I absolutely loved the look, a silk-crepe off-the-shoulder corset top and skirt. The top is zipped at the back, then it's draped so it pulls in on the waist. I wanted to accentuate my waist because it's probably my best feature. It was the first and the only look I tried on that day.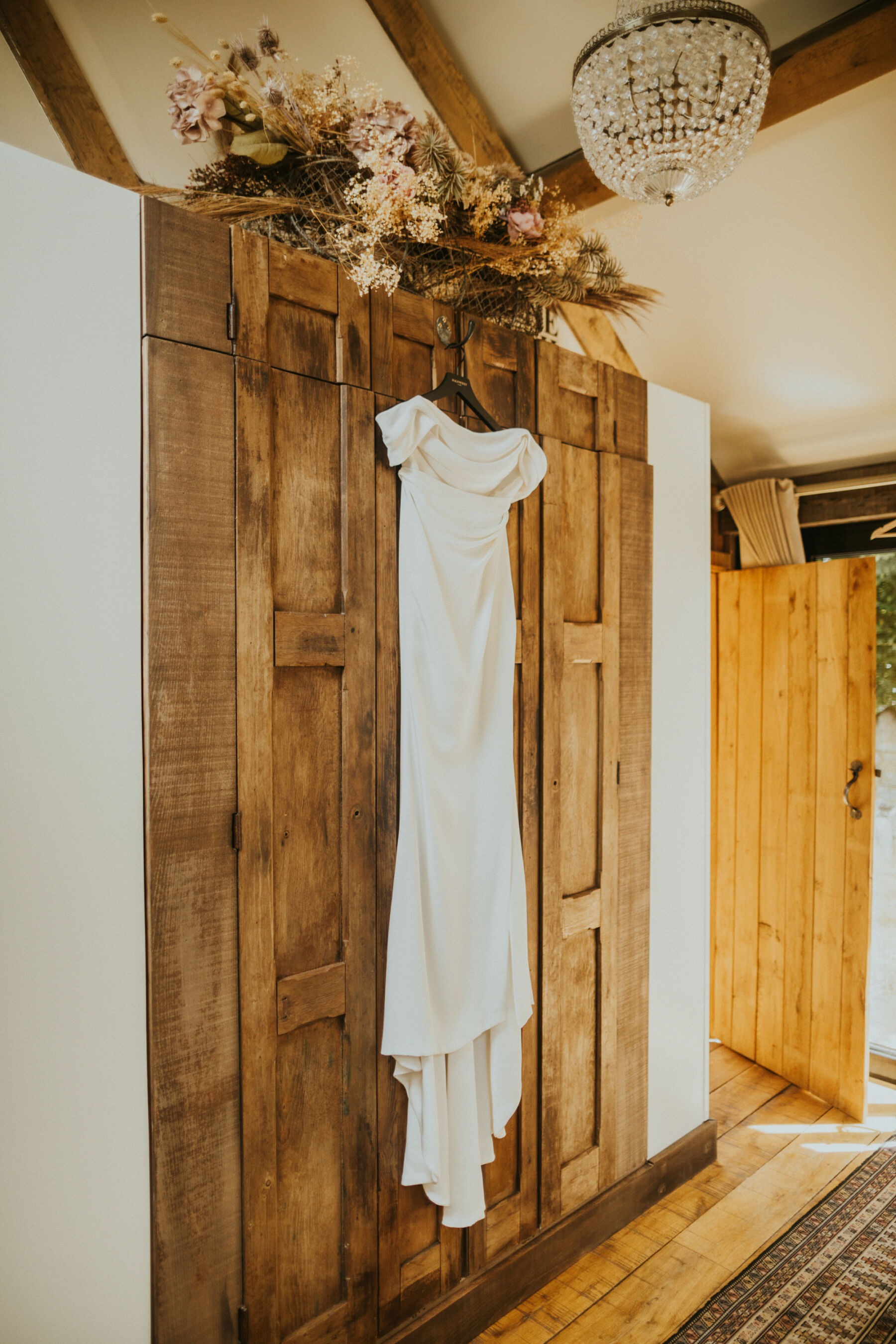 'I wanted to look like a movie star…
…but with no fuss, everything needed to piece together as a complete look. To be honest, I didn't care about comfortand I actually couldn't lift my arms very high because of the style of the top – which is ridiculous because I have a baby!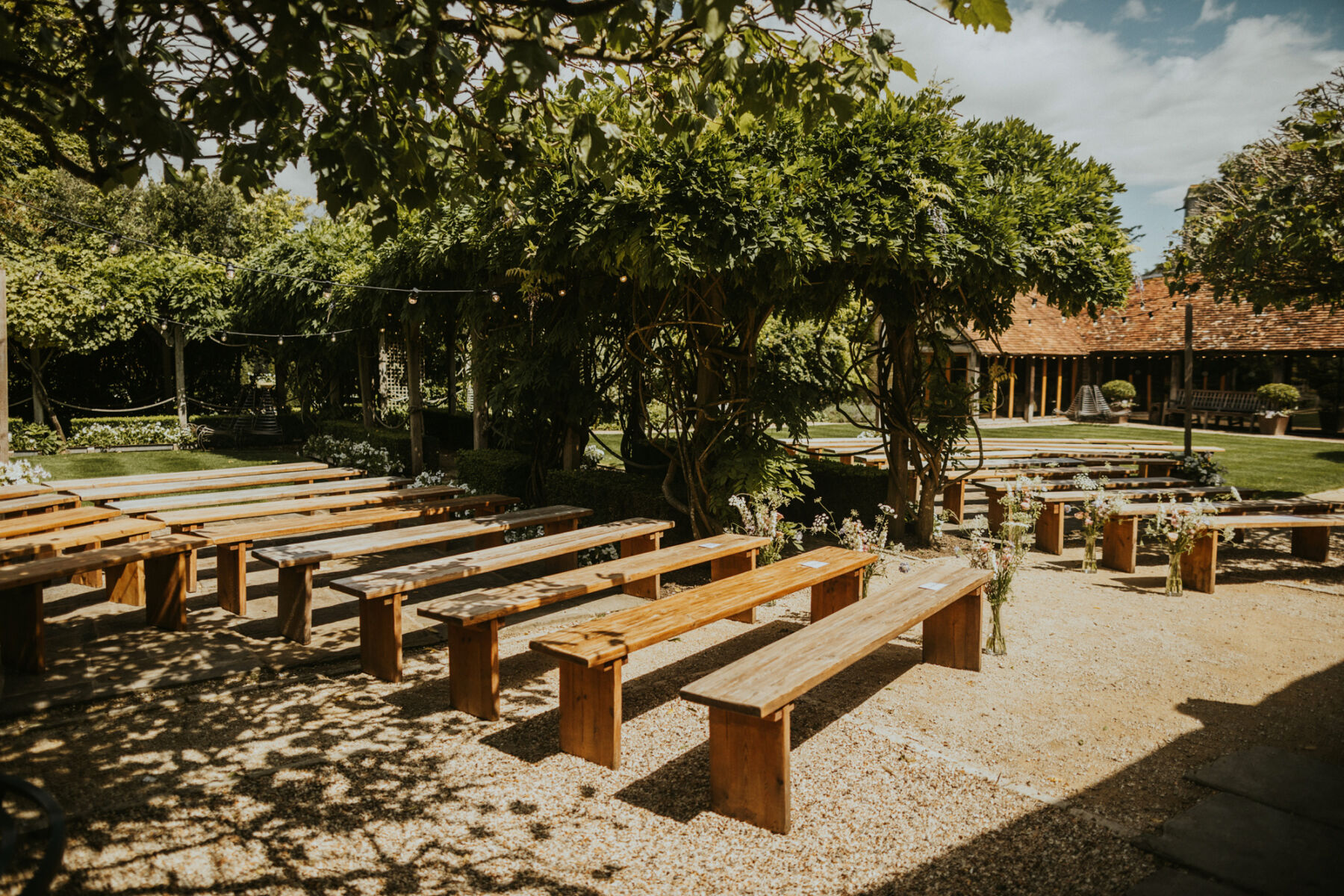 I didn't hold him once. I just wanted to look phenomenal and yes it had to fit me, but I wasn't thinking about practicalities.
It was important to me that it was timeless, not just fashionable. I wanted it to be elegant but sexy too. I think of myself as a modern bride, I was never thinking too much about tradition.'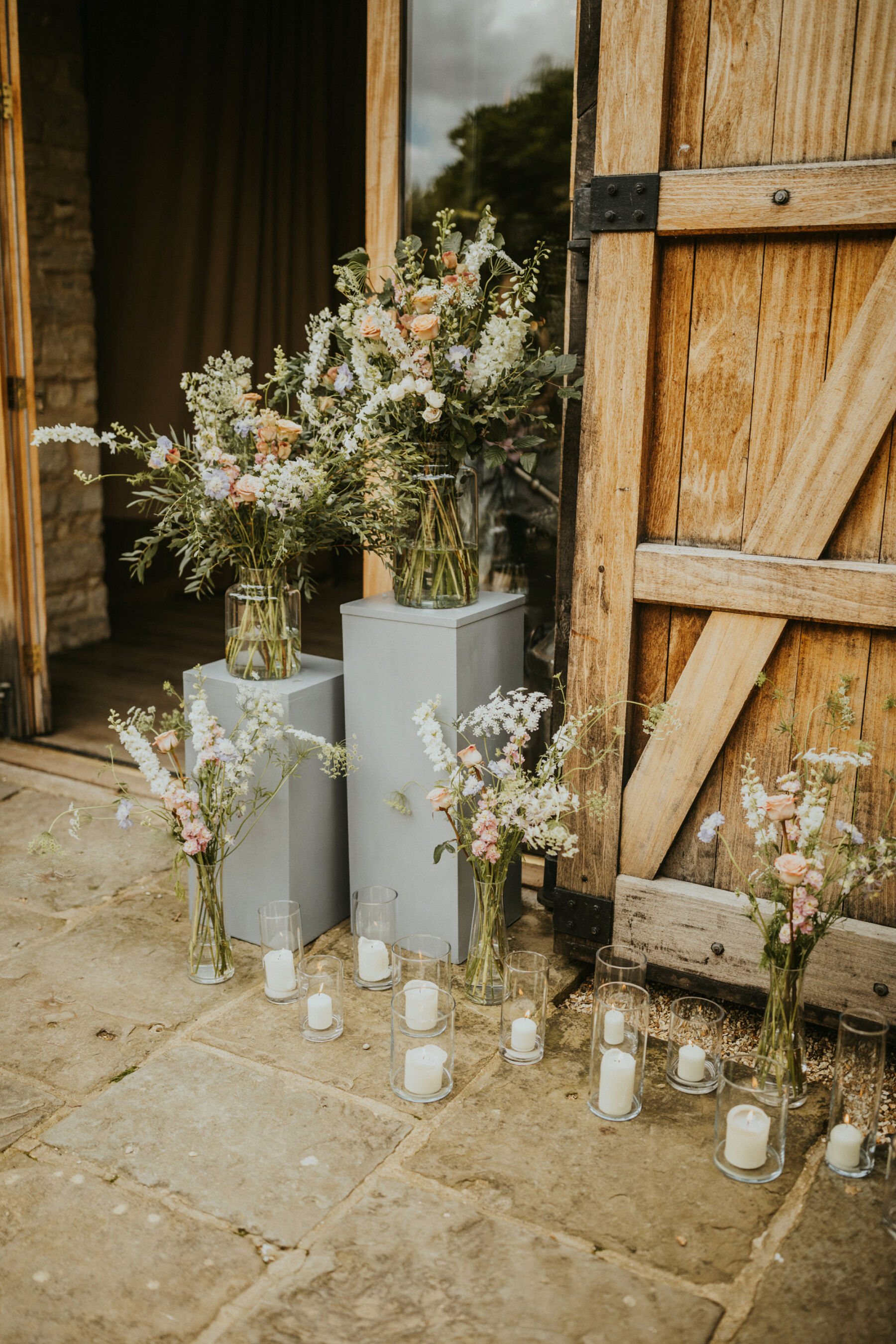 The Designer
British bridal designer Kate Halfpenny of Halfpenny London is known for being able to dress any body shape with her 'something for everyone' philosophy.
Expect vintage lighting, antique furniture and bespoke floral installations at her Bloomsbury boutique where there are 600 pieces of bridalwear to play with. All her dresses are made in London.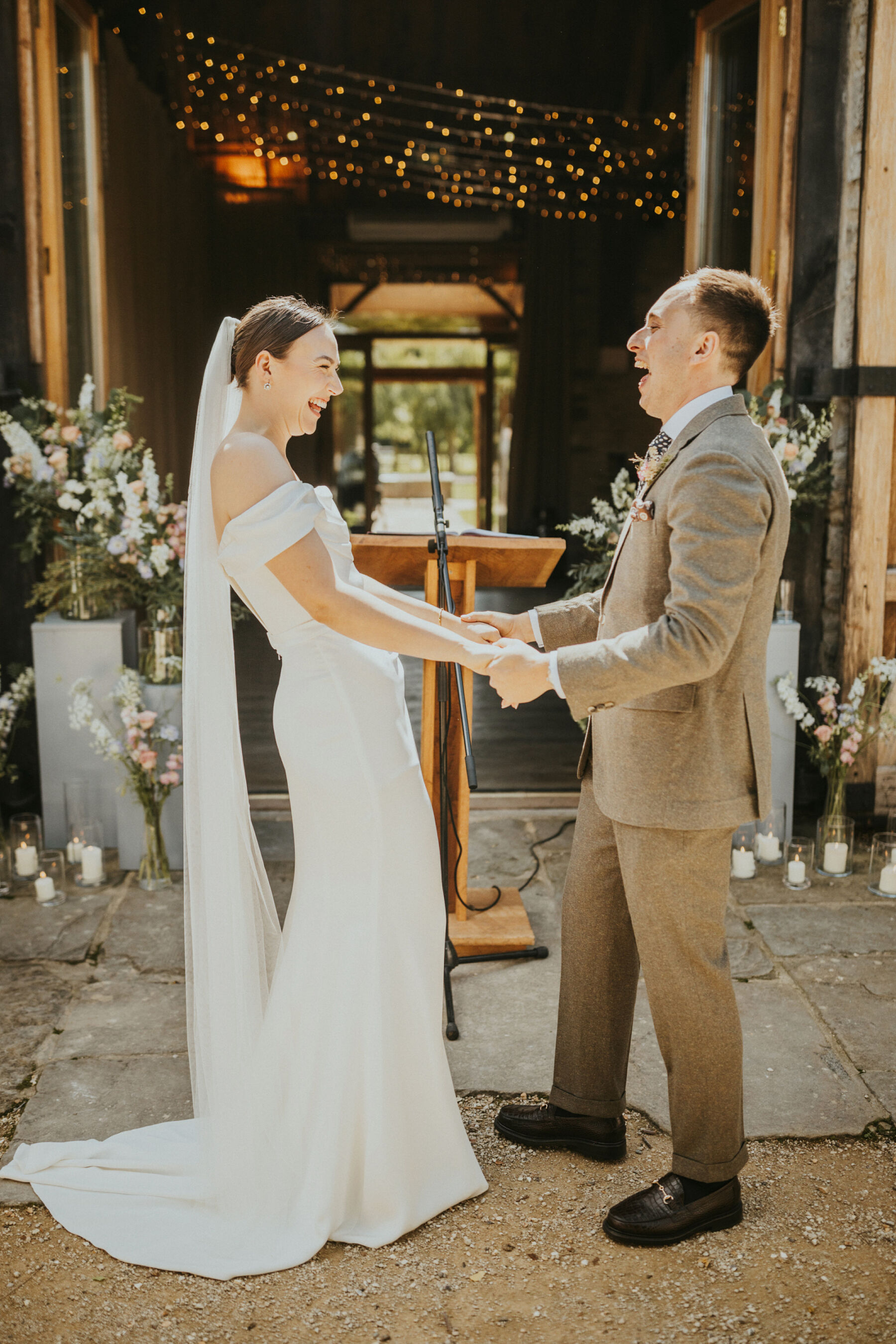 I only made one small tweak to the look…
…and that was to reduce the slit at the front of the dress. It came up quite high and I felt it may have been just on the edge of what felt right on my wedding day. So, we added a popper that closed the slit a couple of inches above the knee. Having it there gave me some reassurance.
My something old and borrowed was always going to be my mother's vintage pearl earrings.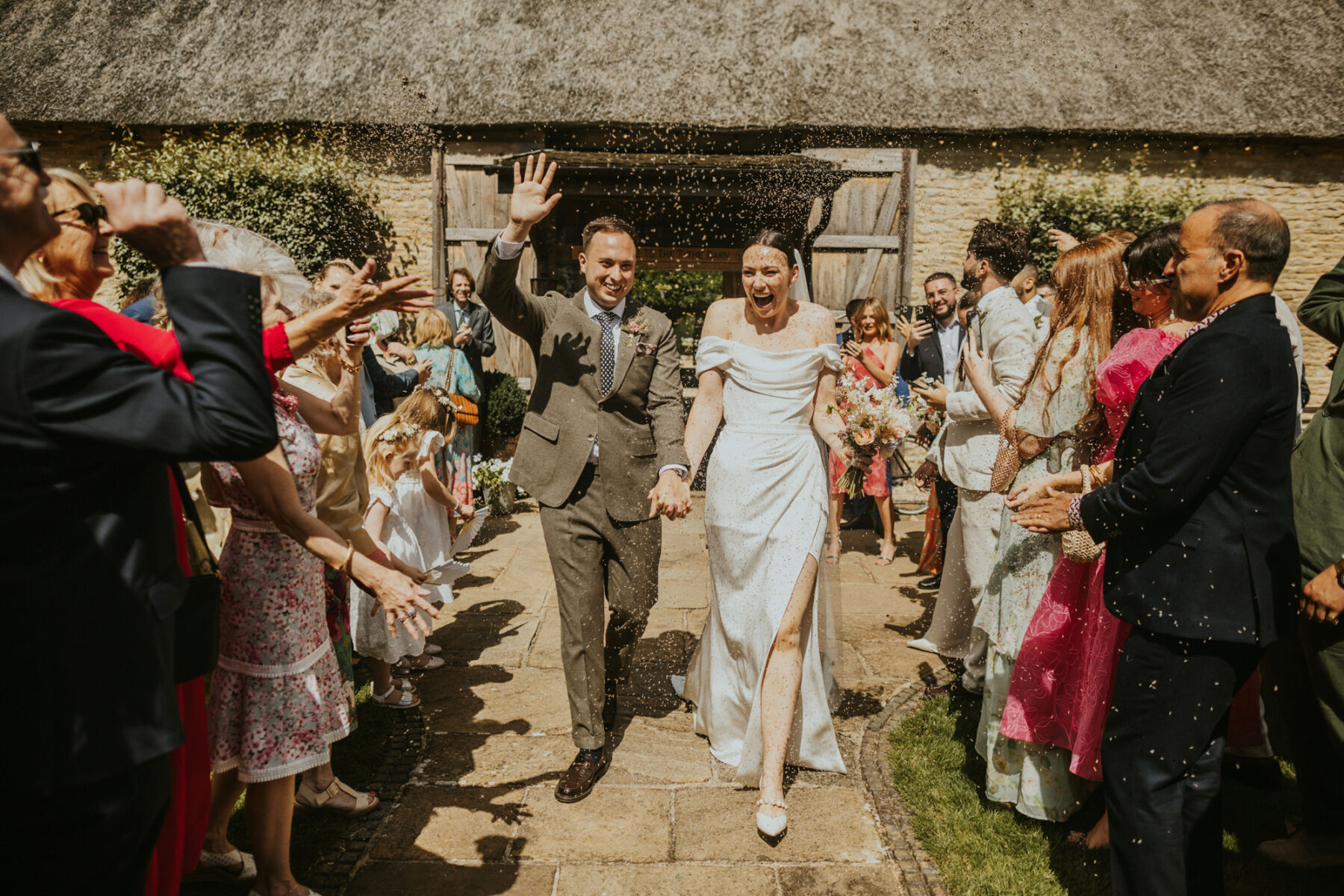 My aunt and grandmother both wore them at their weddings. I didn't want anything to take away from the dress so the only other piece I wore was a gold bangle from E.C.One that my husband gave me as a gift that morning. My shoes, Jimmy Choos embellished with pearls and gemstones, matched my earrings.
They made the look very elegant. A veil wasn't in my plan because I didn't want to hide the back of the dress.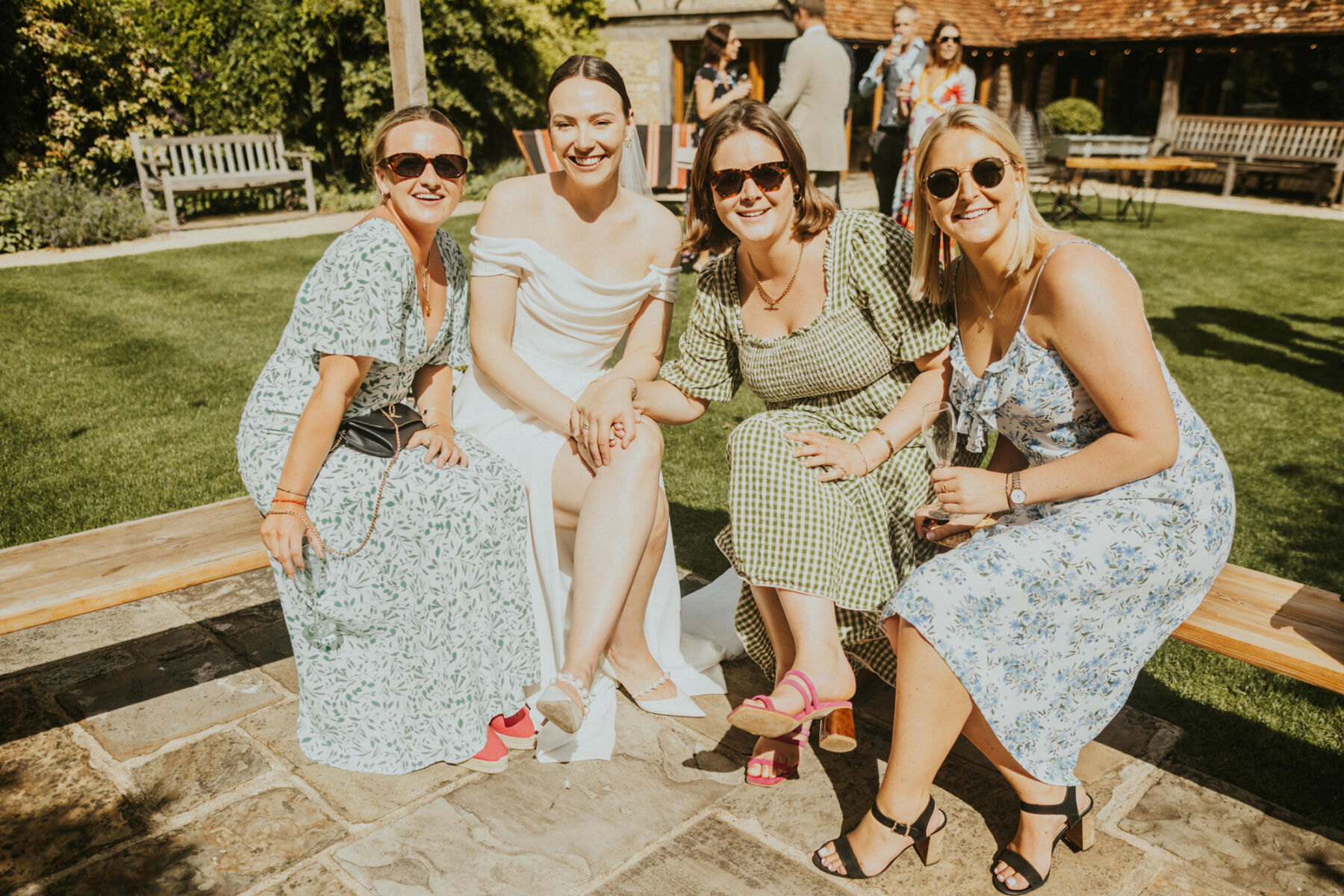 But when I tried it on, it took the look from gorgeous to bridal. I loved it. It's very simple, no embroidery and I'm sure I could have got it much cheaper on the internet but instead I just bought the exact one they picked out for me. What's another £200 when you've spent thousands on your dress?'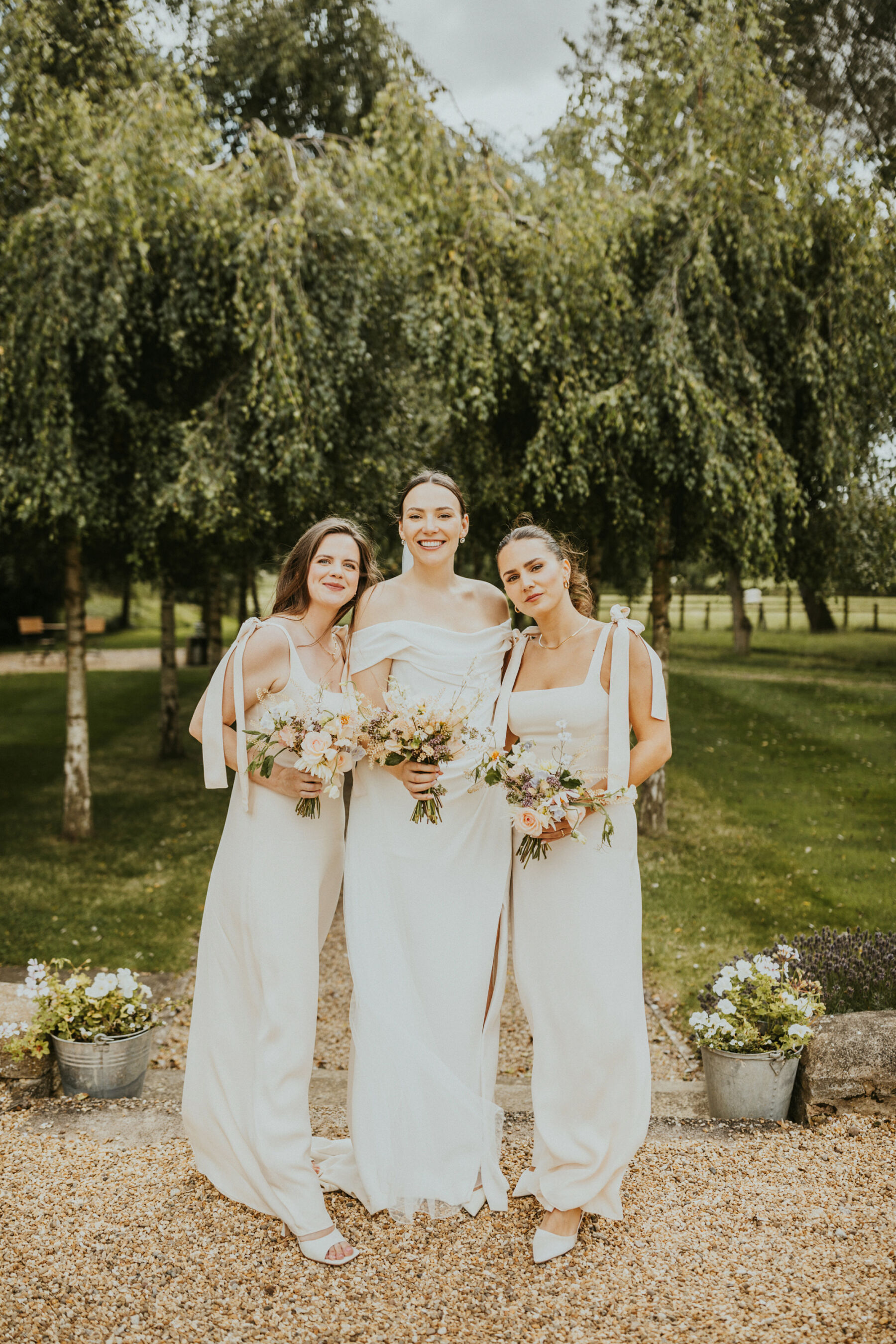 "The Okotan dress from halfpenny made me feel completely and utterly glamorous. It worked at Tythe as it's also very classic. The timeless dress and chic venue went hand in hand."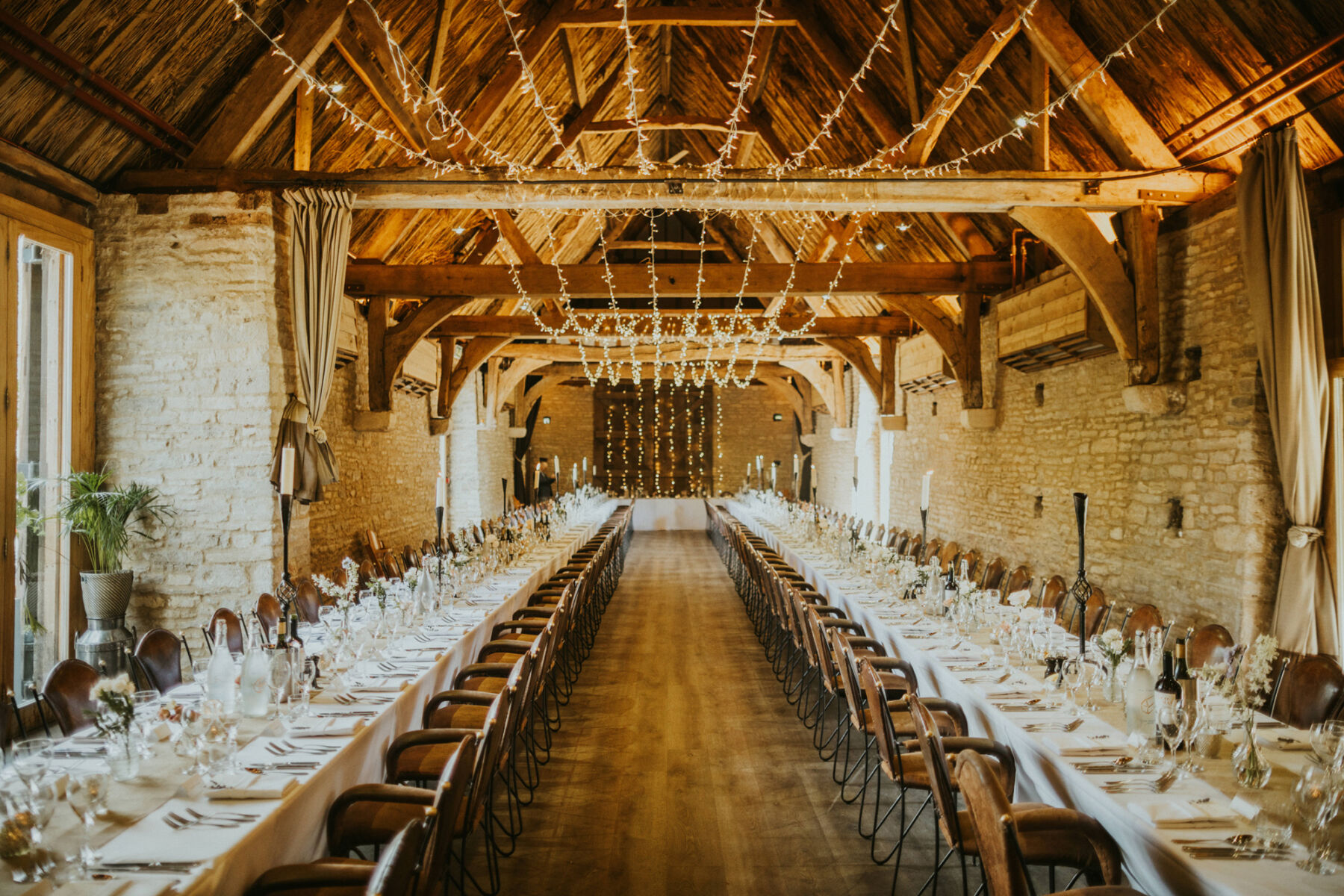 Both of my parents burst into tears when they saw me…
…and I almost did but I was so obsessed with my make-up not running. That five minutes we had together admiring the dress was one of my favourite moments of the whole wedding – it was the first time anyone else had seen the dress beyond my bridesmaids who came to all the fittings.
It was epic.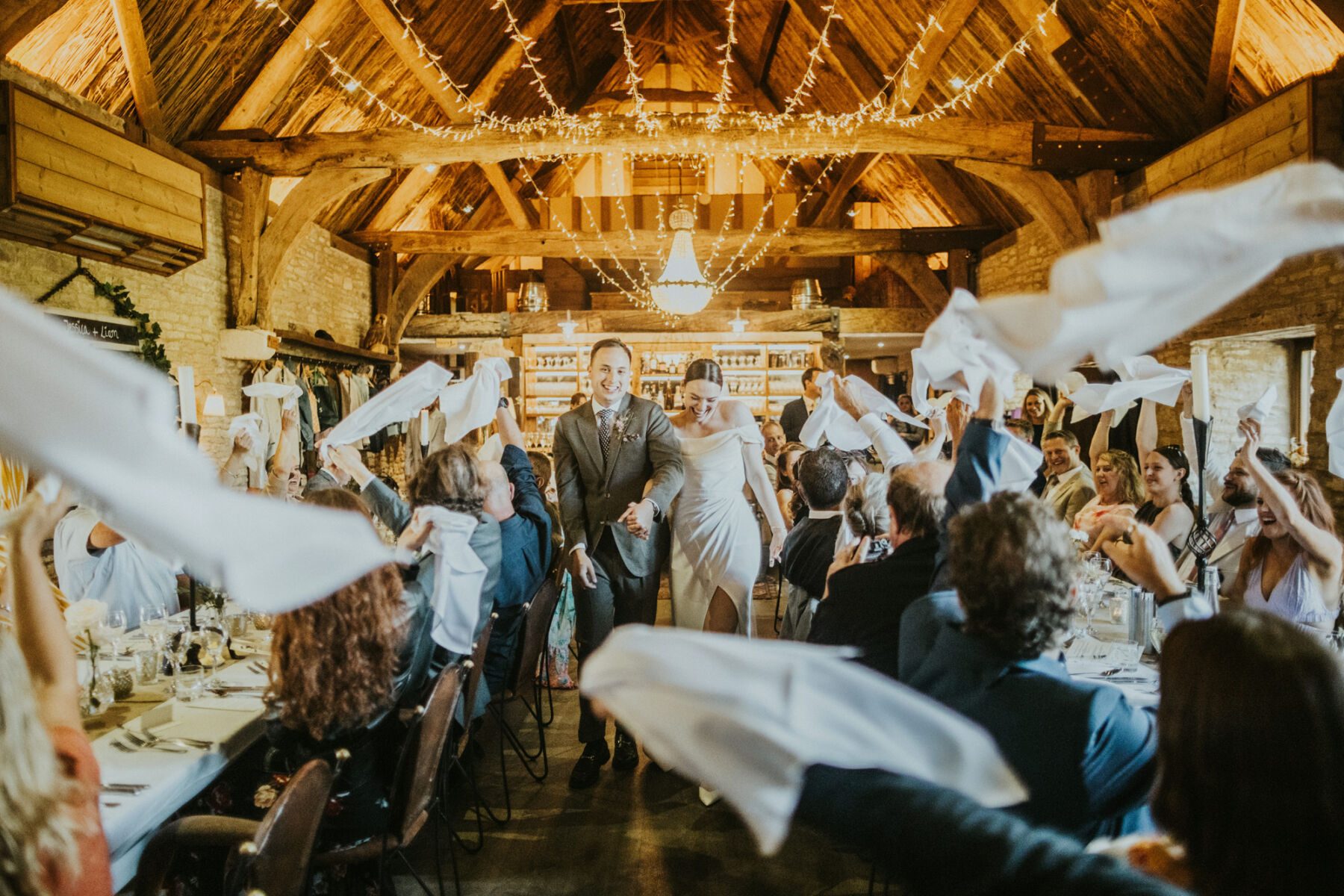 The giant dress was never going to be me. I don't think our guests were shocked by my choice, I think they thought wow, your dress is sensational. It's the one day when you get to be the best-looking person in the best dress, so I did really want to get it right. Whether everyone meant the compliments or not, I took it all!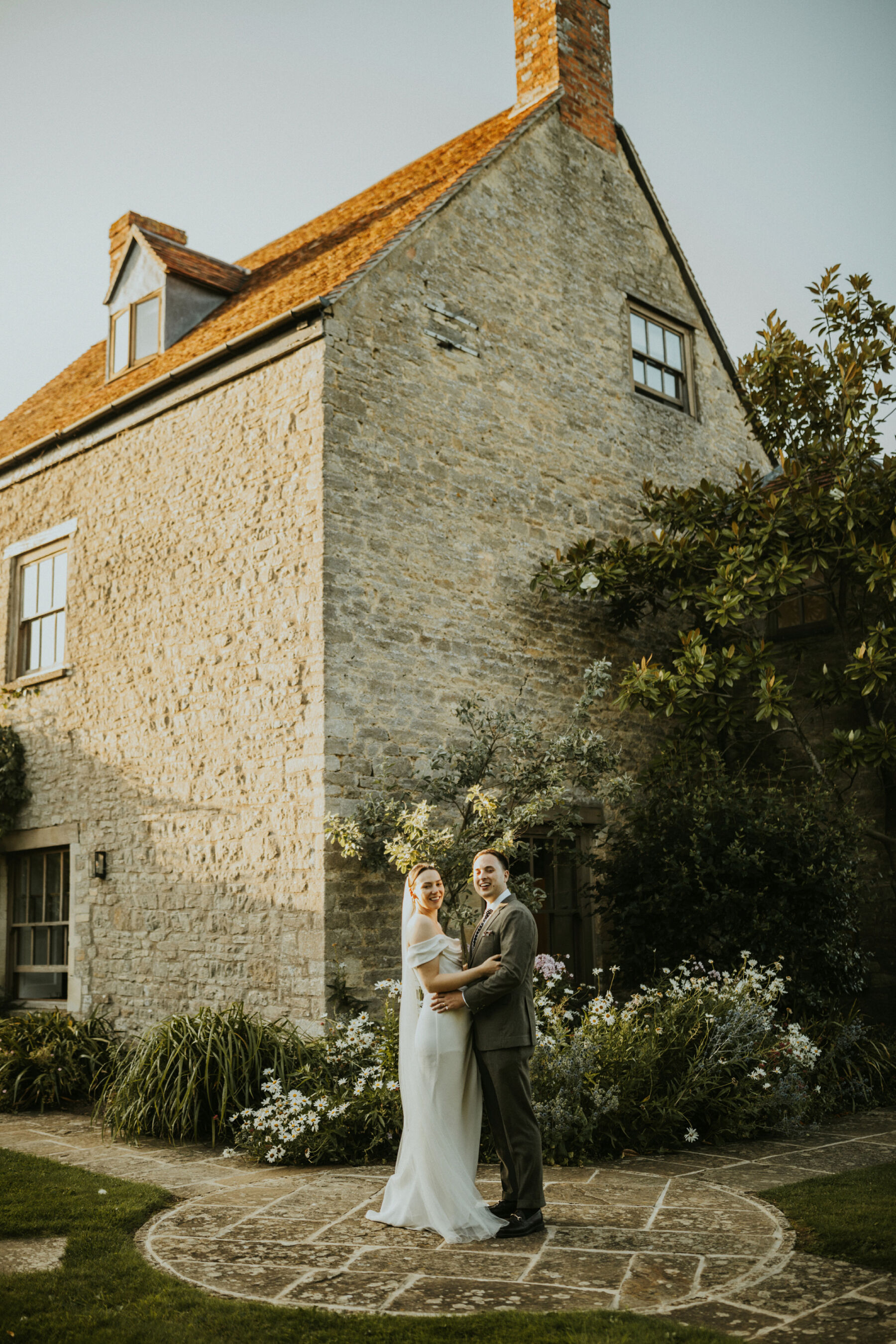 I felt like my old self, before the baby…
He stayed with a nanny in Tythe's farmhouse. We wanted him to be part of it all but not overwhelmed by everything, there were 145 guests on the day. What was great was that we could pop back for five minutes if we needed to, if he was unsettled. As much as this wedding was about us, he is still the priority. It meant when I was dancing with the band or having dinner or listening to the speeches I could be very in the moment, very present.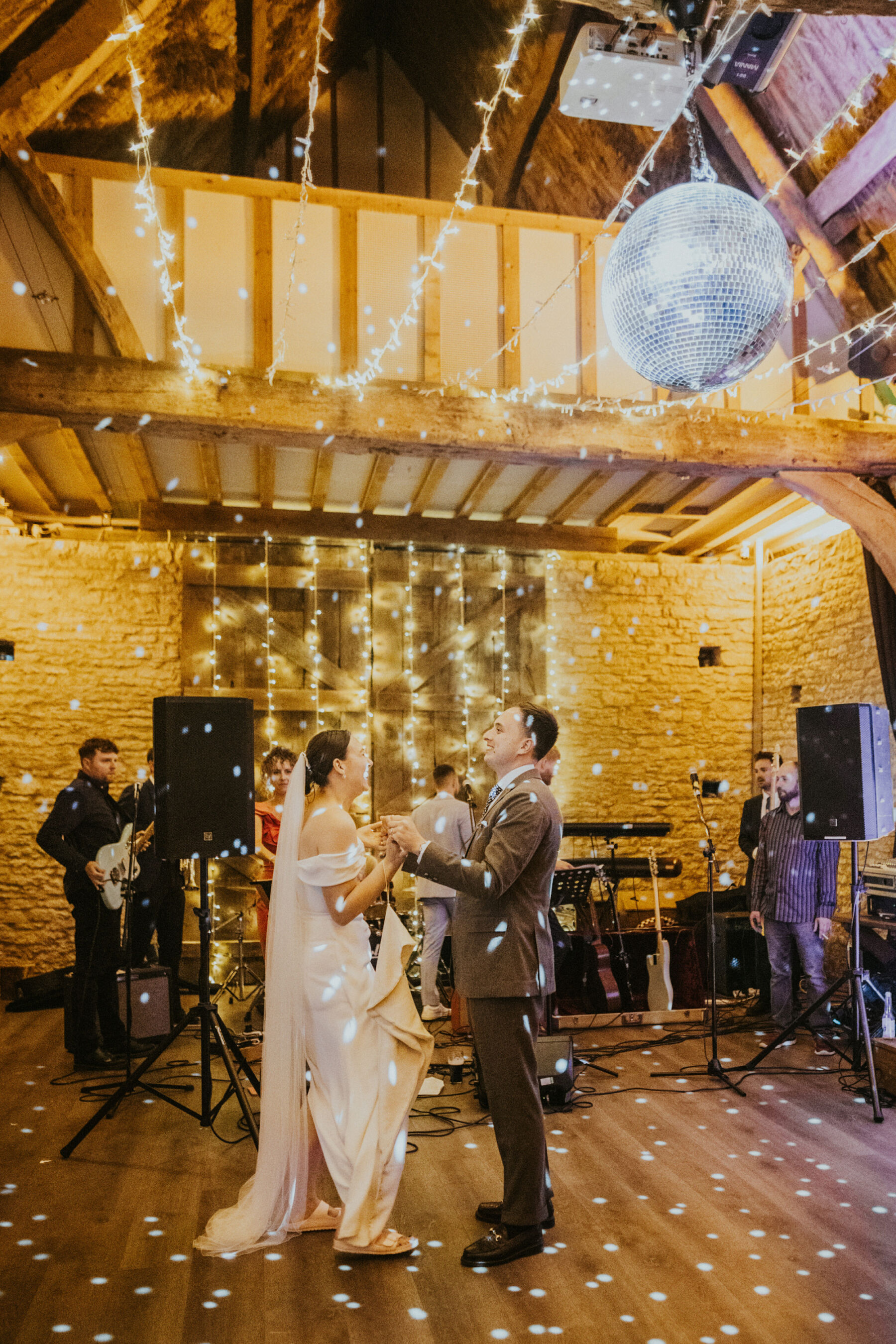 I just love that at Tythe you have the whole venue for the whole weekend. It was the first and only venue we saw. They have been hosting weddings for so long that everything runs so smoothly.
You don't have to think about a thing yourself, everyone is doing the thinking for you. It's an incredible venue with incredible staff, so groomed and spectacular you really don't have to add anything to it.'
"My second dress was from Self Portrait. It has a high neck, long sleeves and it's covered in rhinestones, a really glitzy dress. Liam saw it in the shop window and said it would look amazing on me. This dress was all about ramping up the glamour. It was £600, so I might rent it out on By Rotation. It's the kind of dress you only ever need for one night."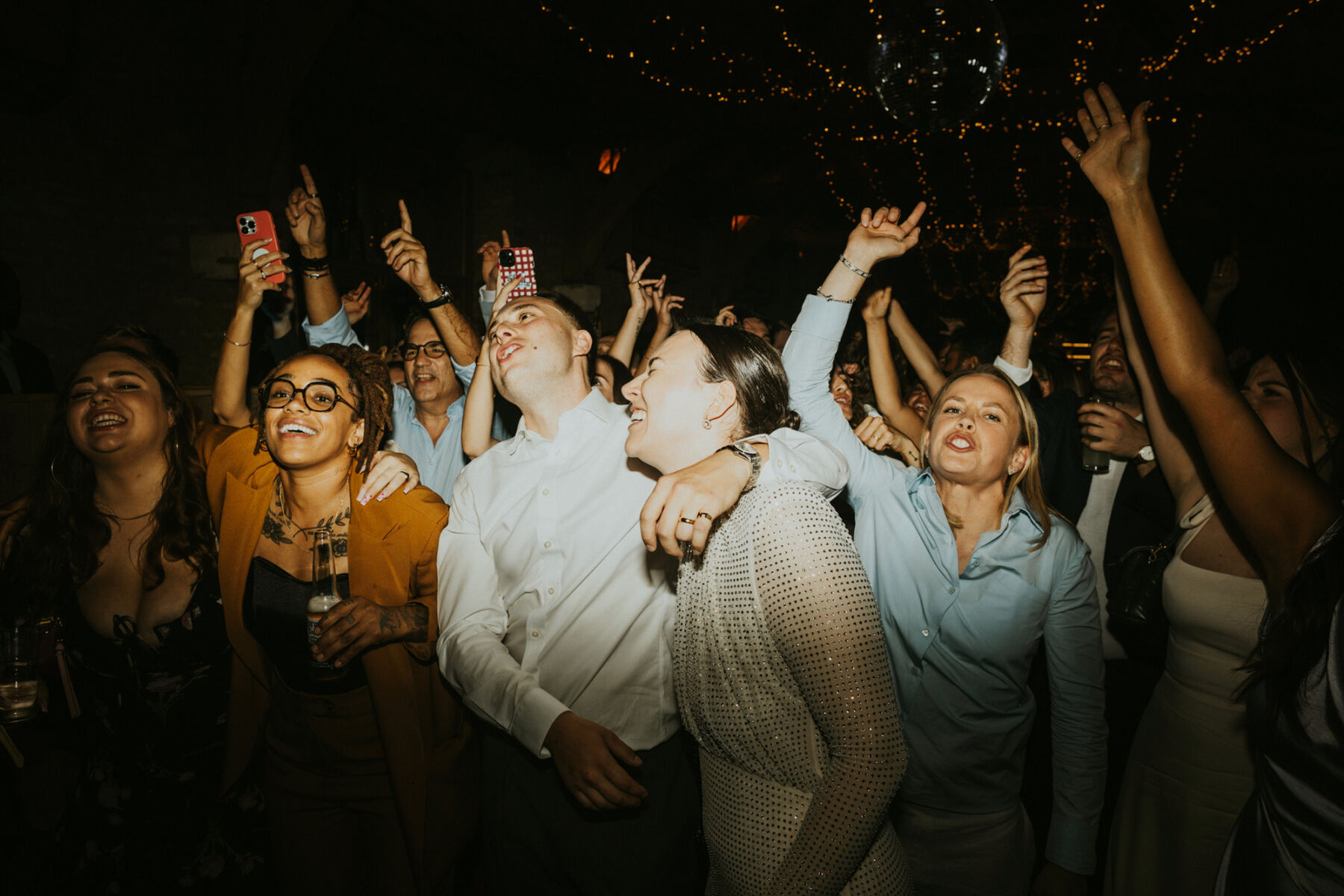 More About Tythe…
Tythe is a collection of beautifully restored Cotswold stone barns and a 17th Century farmhouse set at the heart of Tythe's Manor Farm – the working farm of the Deeley family for over 500 years, all peacefully tucked away from the bustle of the neighbouring market town.
As one of the most established barn venues in the country, Tythe sets a high standard and offers guests expert planning. Its selection of restored barns, farmhouse accommodation and pretty manicured gardens are hired exclusively, for the perfect adult playground. The newly renovated farmhouse is your luxury rural retreat with space for everyone.
Enjoy seven double ensuite bedrooms including a master wedding suite, plus a dedicated pampering space with your own Champagne station. On the ground floor you'll find charming rooms, including a dedicated space for the groom and outside a tennis court, the wood-fuelled hot tub and a Shepherd's Hut for two.
Welcome to the
Love My Dress Shop
Browse the latest handpicked items in the Love My Dress Shop.
Shop by Category
or
Shop by Brand
Love My Dress Wedding Directory Members
The below suppliers and venues featured in this article are part of the Love My Dress Wedding Directory.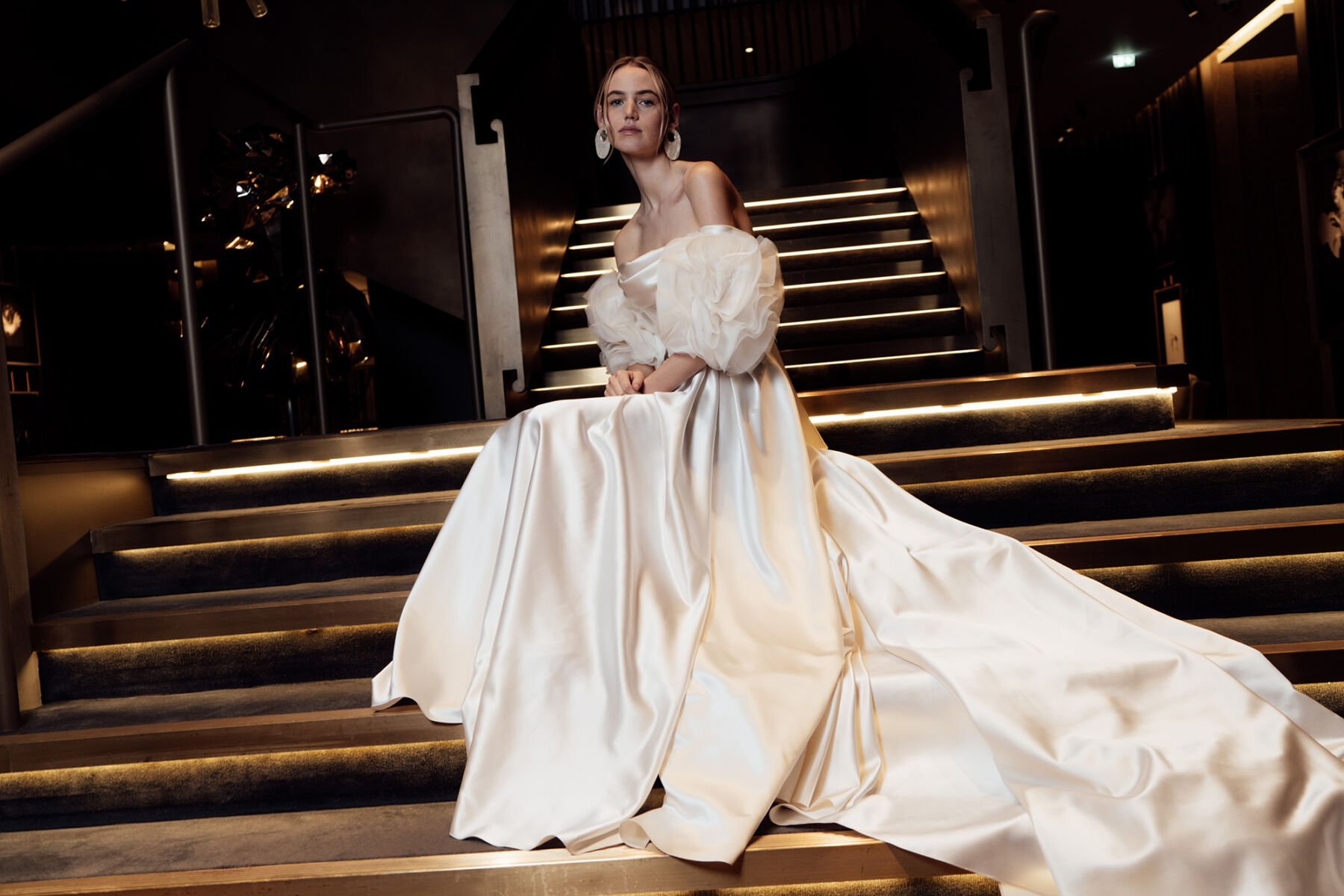 Additional Credits
The below suppliers and venues are featured in this article, but are not part of the Love My Dress Wedding Directory.