One of the best aspects of my job and running this much loved platform, is that I get to meet and work with some truly exceptional individuals across the UK, who are deeply passionate about creating joy and precious memories for couples getting married. People running wonderful businesses that truly stand out for their personal service and the experience they create.
One such business that I've had the immense pleasure of getting to know in recent weeks is Tythe – an exquisite barn wedding venue in the Cotswolds, and indeed, one of the most impressive wedding barns in the entire country.
Elegantly rural and undeniably fun, this exclusive estate, set amidst some of the most stunning English landscape with fields that roll for miles, is located in Bicester, Oxfordshire, on the working farm of the Deeley family. The team, lead by Emma Deeley, take immense pleasure in sharing their gorgeous space with those looking to hold beautiful wedding celebrations in a breathtaking rural setting.
This week, I spoke with Emma to find out more about Tythe – my hope is that this glorious venue ends up being the backdrop for some of our lovely readers planning a wedding. Let's dive in…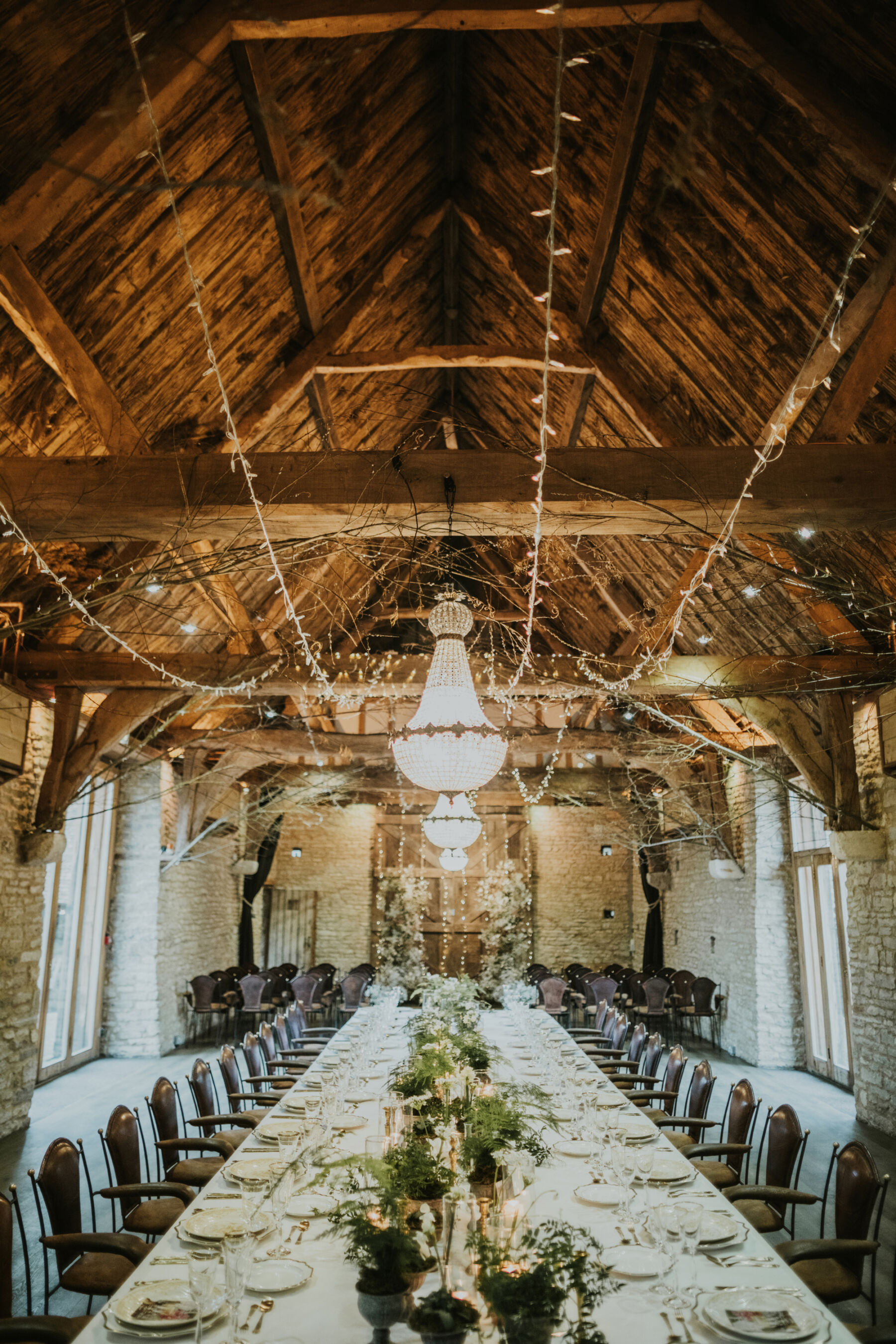 Emma, please introduce yourself and your beautiful wedding venue to our readers.
I'm Emma Deeley, previously a professional dancer and Personal Trainer in London who swapped ridiculously high stilettos and the King's Road for life on the farm, wellies and a family, when I married Will – and moved to a small village in Oxfordshire.
Together we own and run Tythe – a wedding and event venue set at the heart of the family farm. Founded in 1998, when we transformed the first of the lambing barns, the Tythe estate has grown significantly and now offers a wonderful collection of beautifully restored barns, an impressive 17th Century Farmhouse, manicured gardens and mature grounds.
You describe Tythe as 'elegantly rural and undeniably fun' tell us more…
Whenever someone comes to look around Tythe I like to express very early on how Will and I are rather 'simple' people – we're relaxed, chilled and like to steer away from anything too formal, too structured. Will's grown up entrenched in a wonderful rural lifestyle and has an endearing attachment to the farm, it's buildings and the land.
I've danced all over the globe, draped in sequins, feathers and jewel-encrusted costumes. I am passionately creative. Tythe is a combination of those two people. Down to earth, considered, relaxed, elegant – with a big dose of fun and an edge of glamour!
Tythe's main Thatched Barn is a beautifully restored 14th-century building. How have you ensured that the character and history of the building have been preserved while still making it a functional and modern venue for weddings?
Most of the buildings at Tythe date back to the 13th and 14th Centuries and we went to great lengths, during their restoration, to preserve their charm. Will and I have overseen every aspect of Tythe's development and each project begins with the two of us chatting through ideas (normally whilst walking our two dogs Reg and Pip).
Retaining the history and character of the barns at Tythe is paramount and always the starting point. With this in mind we then look at how to incorporate the necessary mod cons. High-tech elements – wifi, Bluetooth, Bose sound systems are all there, just discreetly hidden behind aged-old oak beams or tucked behind the cattle manger.
Tythe is situated in the Cotswolds, which is known for its stunning scenery. What aspects of the local area do you think make it an ideal location for weddings?
Tythe is located in a small village called Launton. We benefit from being surrounded by fields, open spaces and apple orchards that sit alongside our pretty, manicured lawns and private gardens. Once at Tythe, there's a feeling of being right off the beaten track yet your only ten minutes from the M40 and Bicester Village train station should you need to whizz back south to London or fly back up north.
The Cotswolds is a beauty spot, full of boutique places to stay and eat that's a 50 minute drive from the big smoke. That's a skinny latte and a newspaper and you're there!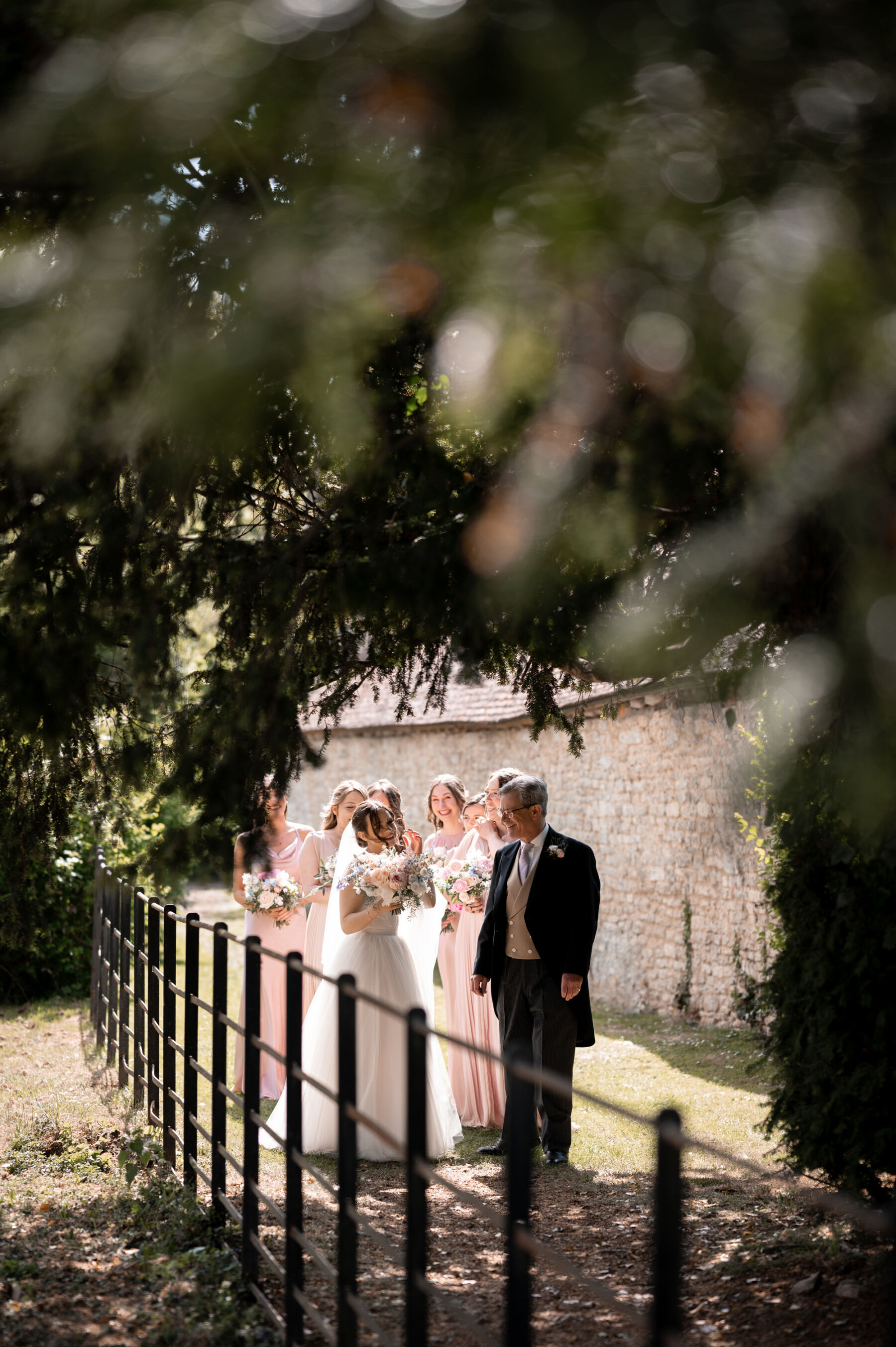 Tythe Barn offers a unique and flexible approach to weddings, allowing couples to create their own bespoke package. Can you tell us more about this and how you work with couples to create their dream wedding?
Weddings have changed dramatically over the years. The biggest influence being social media and the access it provides couples with to an enormous array of choice and inspiration. We consistently adapt our offering at Tythe to keep up to date with our demographic. Don't forget that as Will and I get older, our couples are getting younger. We've created a destination with Tythe that reflects how couples want to celebrate their wedding today.
Think game-changing spaces where they can pamper, party, marry and chill. Twenty plus years in the business has given us a considerable knowledge and experience for how to plan and run weddings. The puzzle is not to ask a couple to structure their day so that it conforms to a format at Tythe, but that Tythe fits perfectly around the couple's dream for their own wedding day. From the very first meeting, we chat, we offer advice and we make lots of suggestions but most of all we listen to ensure that their day is 'their day'.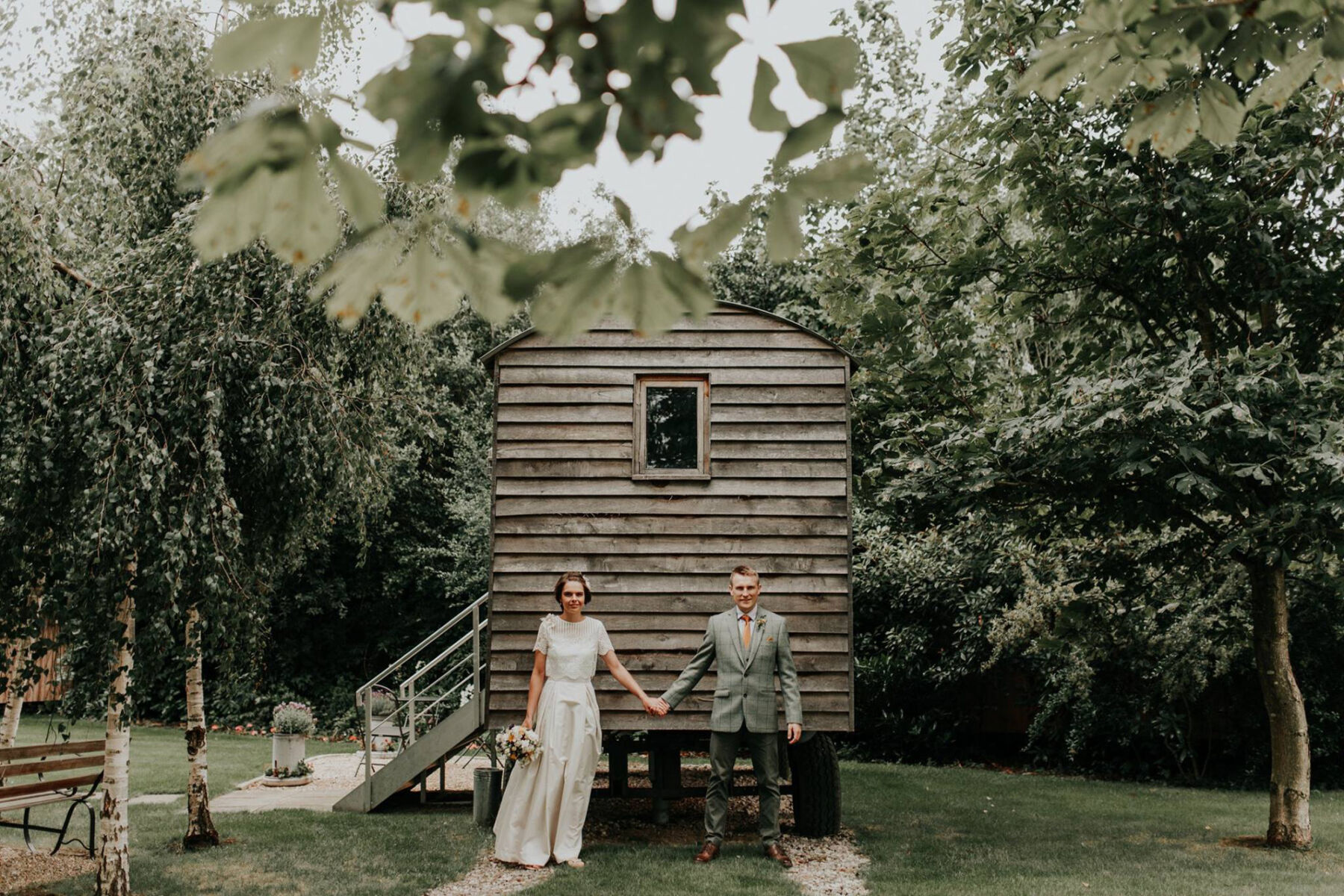 The barn has won many awards for its exceptional service and attention to detail. How do you maintain these standards and ensure that every wedding at Tythe Barn is an unforgettable experience?
---
Firstly, the credit here needs to go to our incredibly hardworking and dedicated team. They are just brilliant. Whether it is due to the fact that Tythe is a small, family-run business or that Will and I are just extremely fortunate, but our small team of staff are so passionate about the business and so keen to welcome couples into our little family.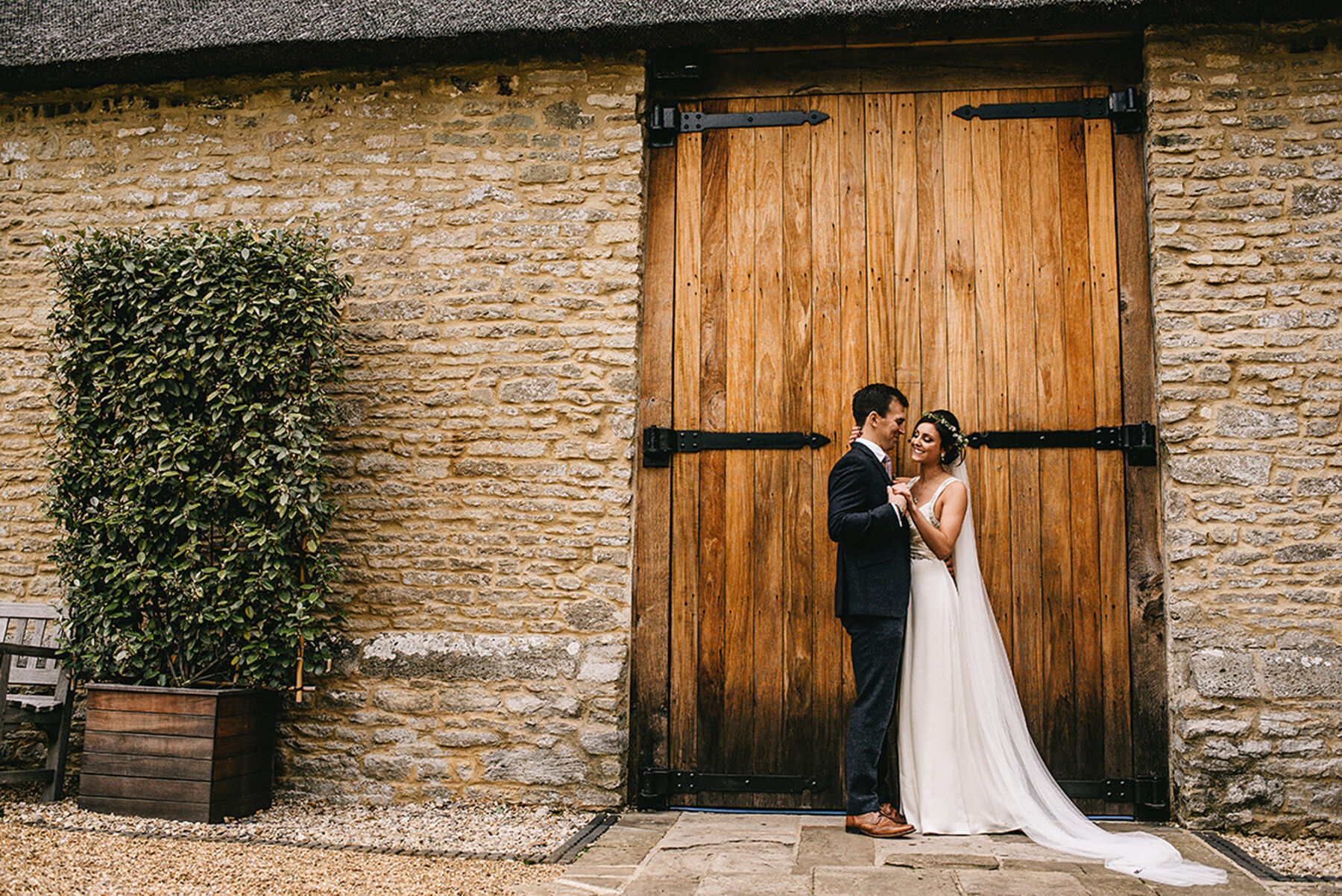 Every day I spot a gesture or one of them doing something that goes above and beyond what they are required to do and it frequently brings on a tear (but don't tell them, they'll think me soft!) I am also, annoyingly, a stickler for detail. I actually frustrate myself a lot of the time but the team would probably agree that I am a little obsessed with the finer details. This has however proved invaluable in the wedding industry and it is those little details that make the difference.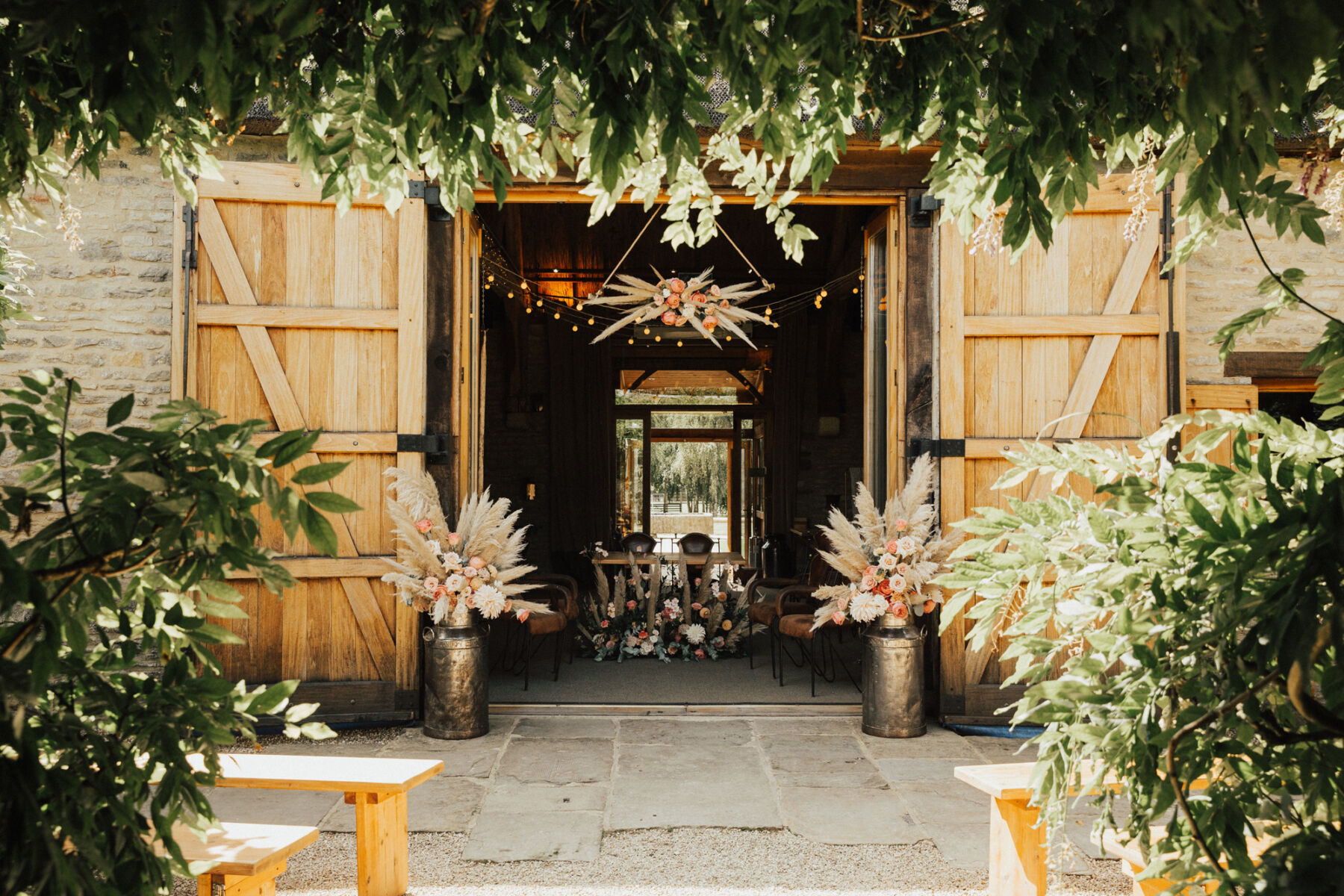 Tythe Barn can host weddings over multiple days, allowing couples and their guests to fully immerse themselves in the venue and its surroundings. What advantages does this bring and how do you ensure that guests are kept entertained throughout their stay?
As we all know, a wedding day tends to fly by far too quickly – particularly for the couple. Feedback over the years has highlighted just how much couples wish their day could have lasted longer, flowed into a second day to allow for more time with their nearest and dearest who have travelled from near and far to spend some precious time with them. Our wedding weekends and mid-week mini breaks provide an opportunity for exactly that.
Who wouldn't want to enjoy pre-wedding day cocktails, a light supper and a dip in the hot tub with their besties or wake up post celebrations to a long, lazy brunch, a swift glass from the Bloody Mary station whilst re-living the delights from the day before with their closest family and friends.
Tythe and our luxury, boutique Farmhouse accommodation – with it's impressive kitchen / diner framed by huge chandeliers, dressing rooms for both the bride and the groom boasting a Champagne Bar and pool table, open fires and velvet sofas, a Shepherd hut, outdoor wood-fired hot tub and tennis court – Tythe really does offer an exciting setting at any time of year.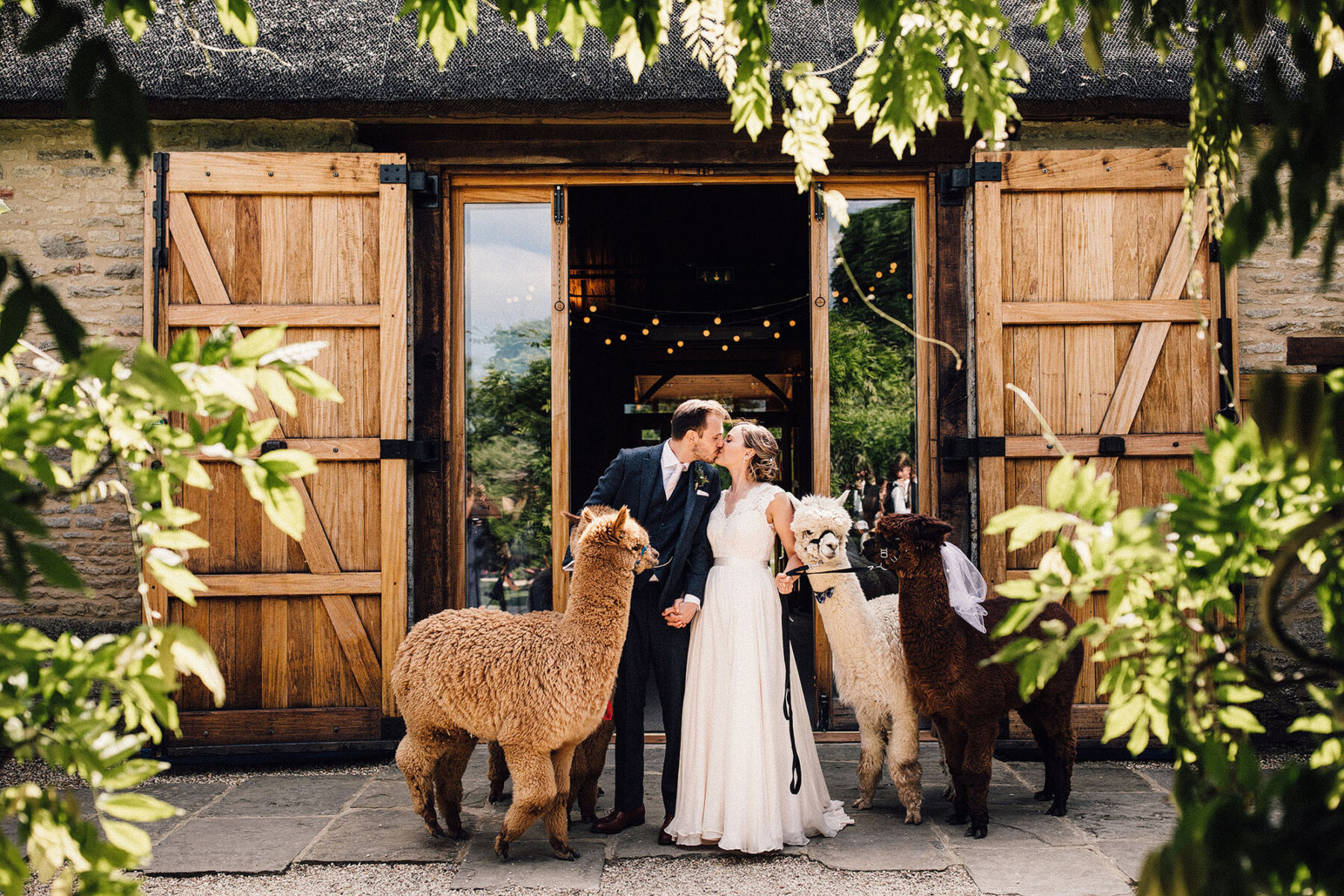 Food and drink are such an important part of any wedding day. Can you tell us about the food and drink options available at Tythe, and how you work with couples to create a menu that suits their tastes and preferences?
Will and I have a best friend who just happens to own one of the country's finest catering companies. Absolute Taste oversee all of Tythe's catering and work closely with each couple to create a menu for their day. They understand that food is at the heart of every celebration and that couples today are not only looking for but expect an extra special dining experience.
Absolute Taste are brilliant at tailoring their offering to suit the wedding couple whether the vision is five-courses of fine dining, creating a fun-filled feast for a large gathering or a hearty, home-cooked dish re-imagined – delicious, expertly prepared food is what wedding receptions at Tythe are all about. Tythe has an extensive drinks offering and couples can enjoy a tasting, with wines paired to their chosen menu, before selecting from the list.
Tythe is also proud to be a corkage free venue where we allow couples to bring in their own wine and soft drinks for their reception and wedding breakfast free of charge.
Tythe has a variety of indoor and outdoor spaces, including a stunning courtyard and beautiful gardens. How do you help couples make the most of these spaces and create a wedding day that reflects their style and vision?
---
Having been established since 1998 we have, over the years, had quite a bit of time to fine-tune the 'wedding day' and to mould the flow of the day so that it benefits from every inch of the estate. An example might best be described like this… as guests park up opposite the apple orchard, they are greeted by our cute, cream 1973 Landrover offering welcome 'pre-ceremony' drinks on the front lawn. Here they can soak up the first view of the main Thatched Barn with our sheep and cattle grazing in the fields beyond.
Once the bride has finished her morning prep, either at The Farmhouse or in The Nook, she will make her way along the purple 'wisteria aisle' of our garden pergola for her ceremony. Reception drinks are followed by dining beneath the fairy lights in the Thatched Barn before kitchen garden cocktails are served from the Hay Bar beneath the Willow tree. This is literally a bar made from hay bales and a recycled wooden top… with a birdcage full of lemons and limes and a chandelier hung from a branch – for good measure of course!
The Cowshed comes into play when the wood-fired pizza oven kicks in for the evening food, which can be enjoyed whilst curled up on the sheepskin-covered benches by the outdoor wood burners before moving inside to party under the disco ball. Later, a festoon-lit path will lead the couple and the resident guests back to The Farmhouse, passing the hot tub en route and the 'Night Cap' and snack cupboard.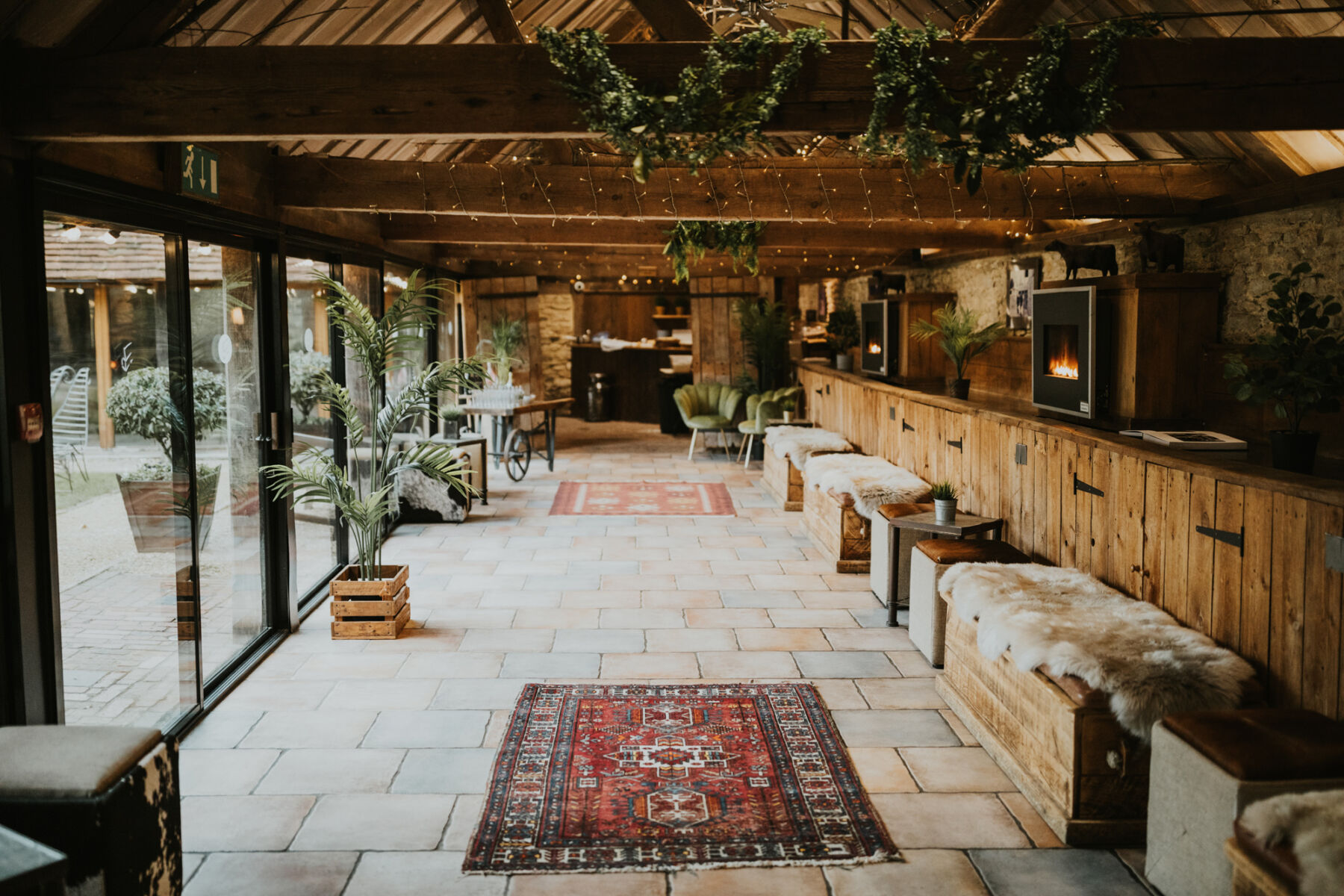 Can you tell us about any unique or memorable weddings that you have hosted at Tythe, and how you helped make these weddings truly special?
We have hosted so many wonderful weddings at Tythe but there is one that really stands out for me. It was one of the first weddings allowed after the lockdown and at the time couples were only allowed 15 guests. Looking back, the couple had to sacrifice so much of the original wedding day they had planned but they were just so thrilled that it was able to take place. There was no dancing allowed indoors (remember that?) and so we created a little area in our garden for them and defined the space with festoon bulbs suspended on tall wooden poles to mark out a small square dance floor.
Inside the main barn we had their table for 15 – with each guest's chair carefully placed exactly one meter apart – and adapted the space by adding rustic wooden screens covered in fairy lights so that the room felt more intimate and cosy. The smiles on their faces and those of their guests melted our hearts and afterwards the bride said "Emma, if I'd known how wonderful a wedding for 15 was going to be, I'd have planned it that way from the start!". That is why, after 25 years, I still love this job.
Finally, what advice would you give to couples who are considering Tythe as their wedding venue, and why do you think it is such a special and magical place to get married?
I would love to invite any couple looking at Tythe as a possible venue for their wedding day, to pop along and visit us. We are an incredibly friendly bunch, we make an awesome chocolate brownie and we know a thing or two about weddings – so they would be in very safe hands!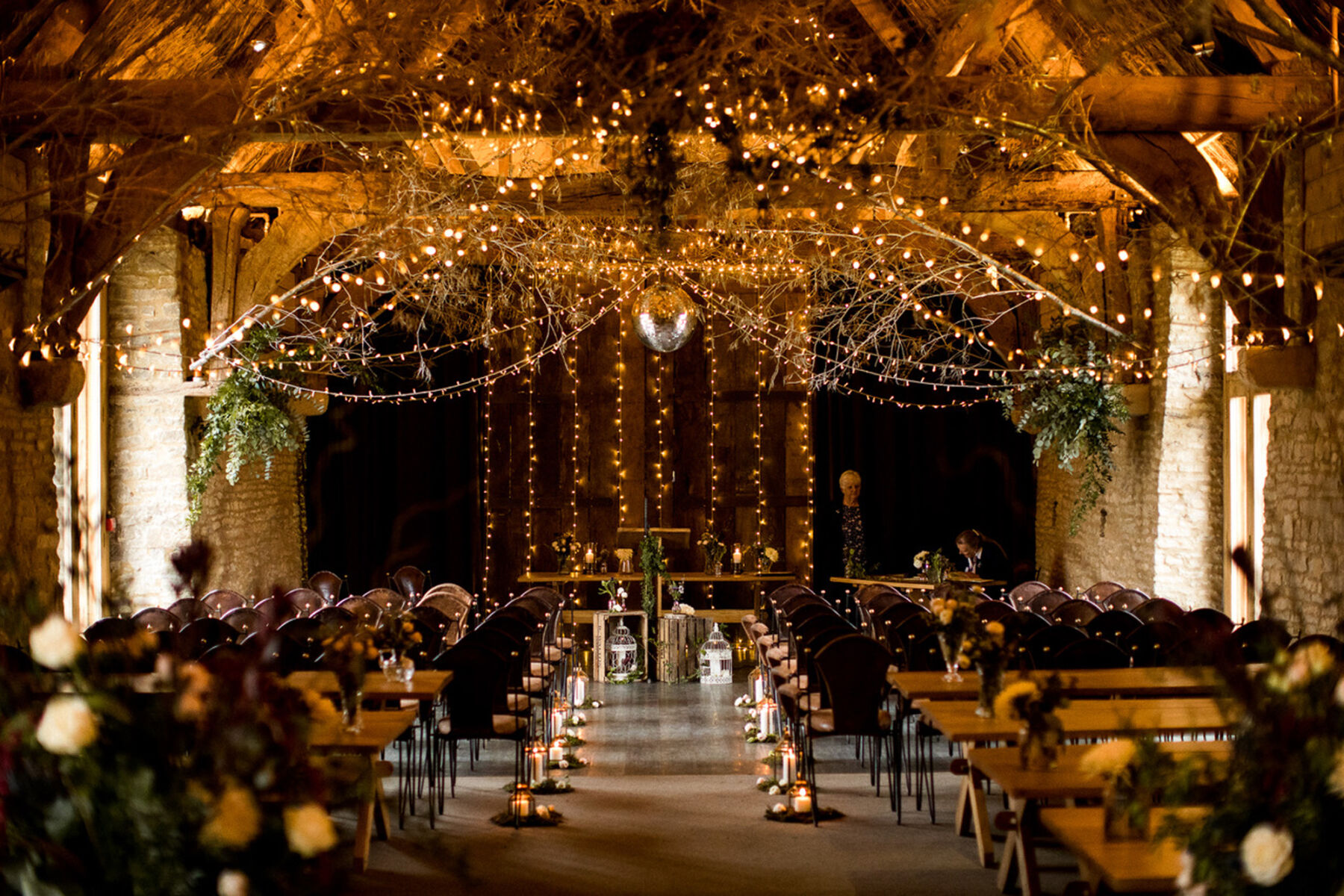 thetythebarn.co.uk