If you are new to this site, I'd like to briefly contextualise my love affair with Emmy London. What feels like way back in 2008, I discovered designer Emmy Scarterfield's beautiful shoes online whilst planning my own wedding and it was a love first sight moments.
I wanted to look and feel glamorous on my wedding day, and couldn't believe how comfortable the gorgeous sample shoes that Emmy's team sent through the post, truly were – all 4 inch heel height of them.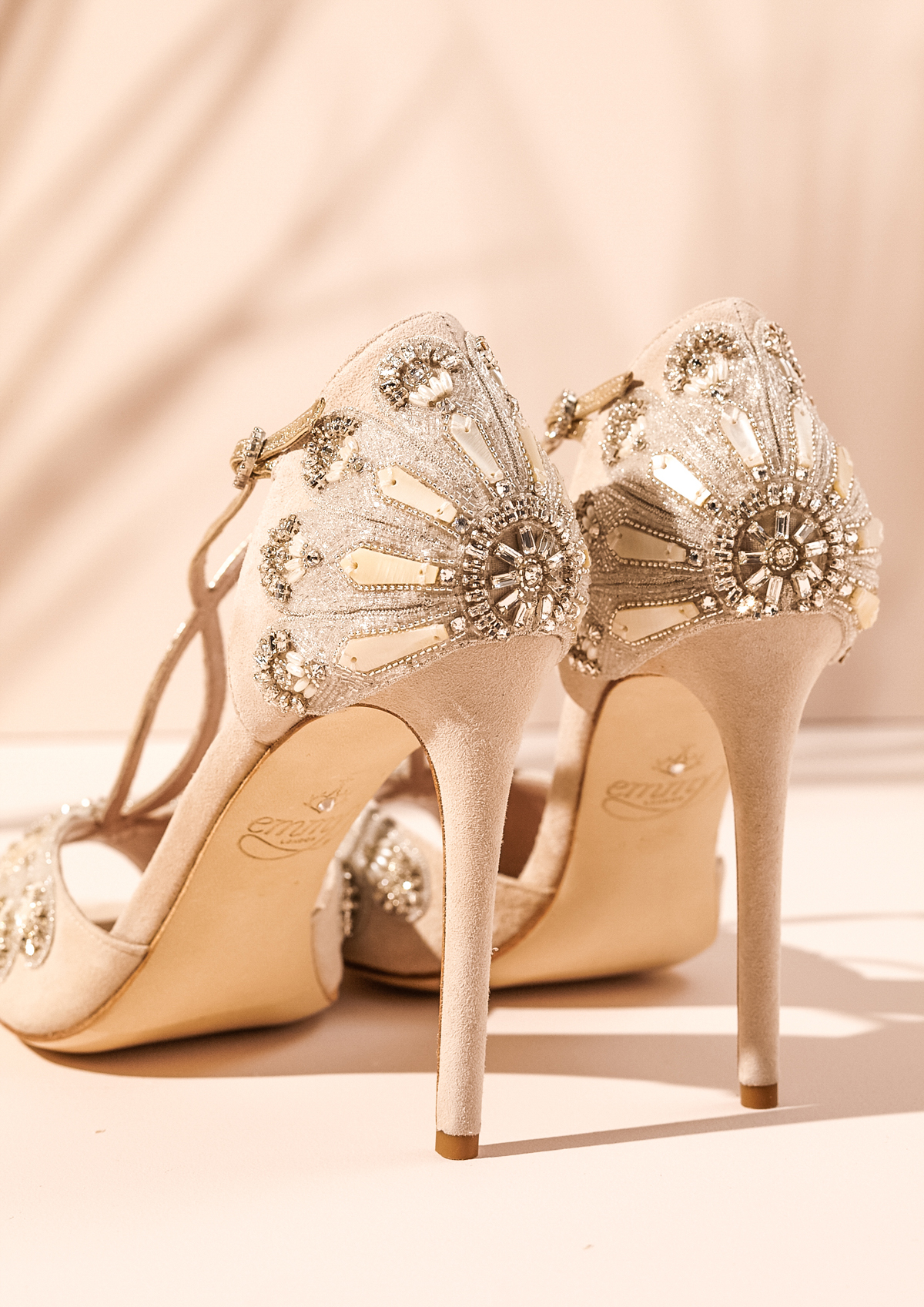 In the years that have passed since, I've come to learn that the reason Emmy London shoes are so comfortable is because the design and structure of the shoe – the bridge in particular – and this design is something designer Emmy Scarterfield has spent years mastering, to within the tiniest most miniscule but utterly life changing measurements.
From the off, Emmy's beautiful shoes made me feel so excited and special and, well, it's difficult to capture 'that' feeling in words when you find something wonderful to wear that transforms how you look and feel inside out, but Emmy Shoes did that for me that day and I've adored her brand ever since.
Eight years on and I'm now the proud owner of several pairs of Emmy Shoes which I treasure (my favourites being these beauties in this colour exactly – they go wonderfully with bare legs or a black denier tight in the Winter!).
Today is a special day for Emmy as she launched a beautiful new collection of shoes and I am keen to share this collection with you. Inspired by her love of the English country meadow, beautiful, wild grasses and corals, Emmy London's collection for 2018 carries her exquisite timeless, feminine signature and hallmark elegant style.
I love the simplicity of wild grasses and flowers, the hypnotic swaying movement and delicate riot of colour felt like the perfect backdrop to my new collection. I looked to the breath-taking beauty and intricacy of glasshouse formations to create a modern evolution of the brand's iconic beaded details – Emmy Scarterfield
Each piece from the collection is playfully romantic and created using the softest suede with dainty bloom and leaf embroidery. Think secret gardens and rolling fields dappled with sunlight and natural flowers in a pretty pastel colour palette with fine metallic detailing and intricate sparkle. These shoes are unbelievably pretty and delicately crafted.
Key pieces feature signature elaborate trims using delicate stitching, at sequins and ornate glass beadwork alongside gold embroidery upon sumptuous blush suede. The collection sees the introduction of new seasonal tones for day-to-evening looks paired with show-stealing statement embellishment.
All of Emmy London designs are beautiful investment pieces that you will be able to enjoy after for many years after your wedding too.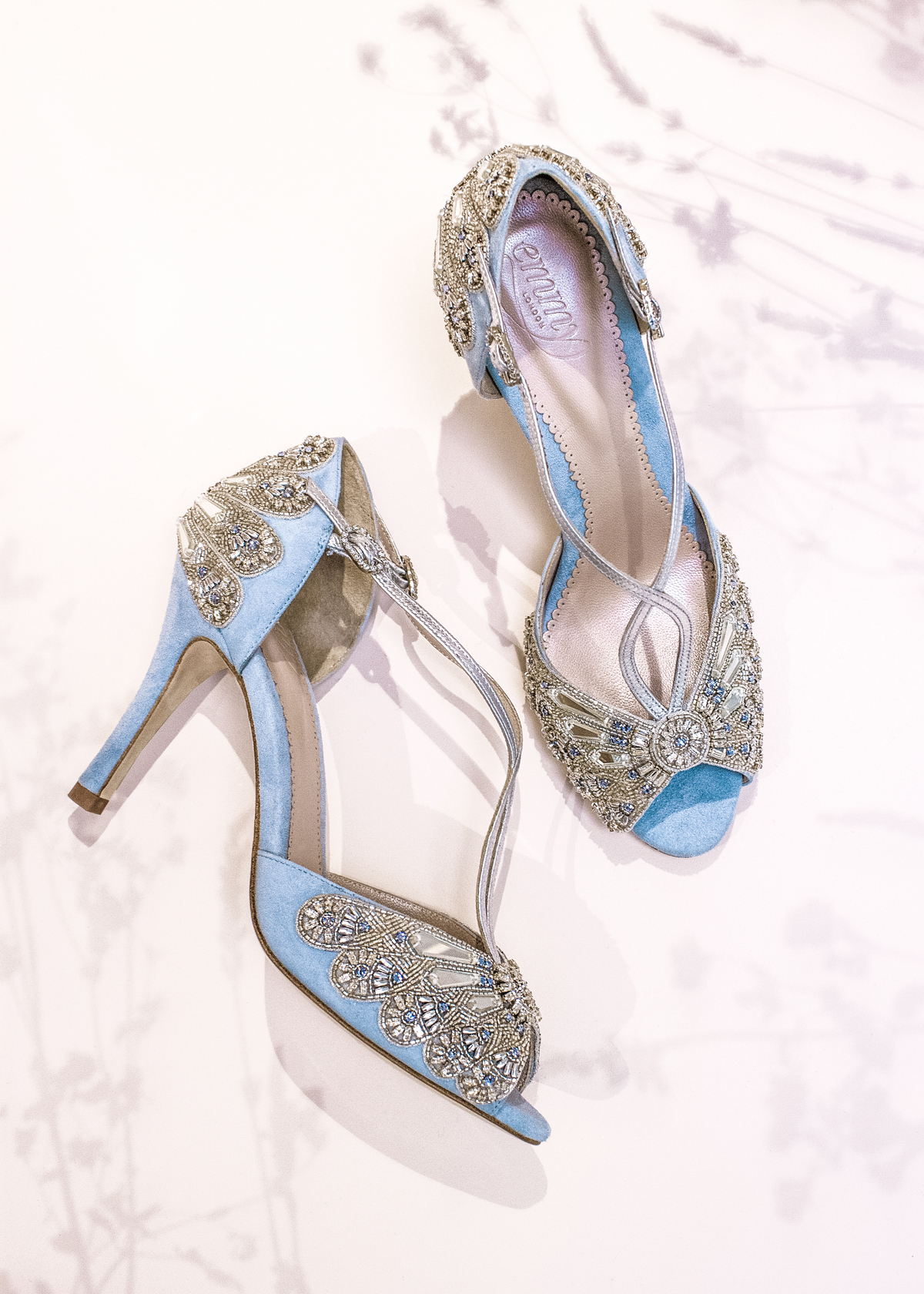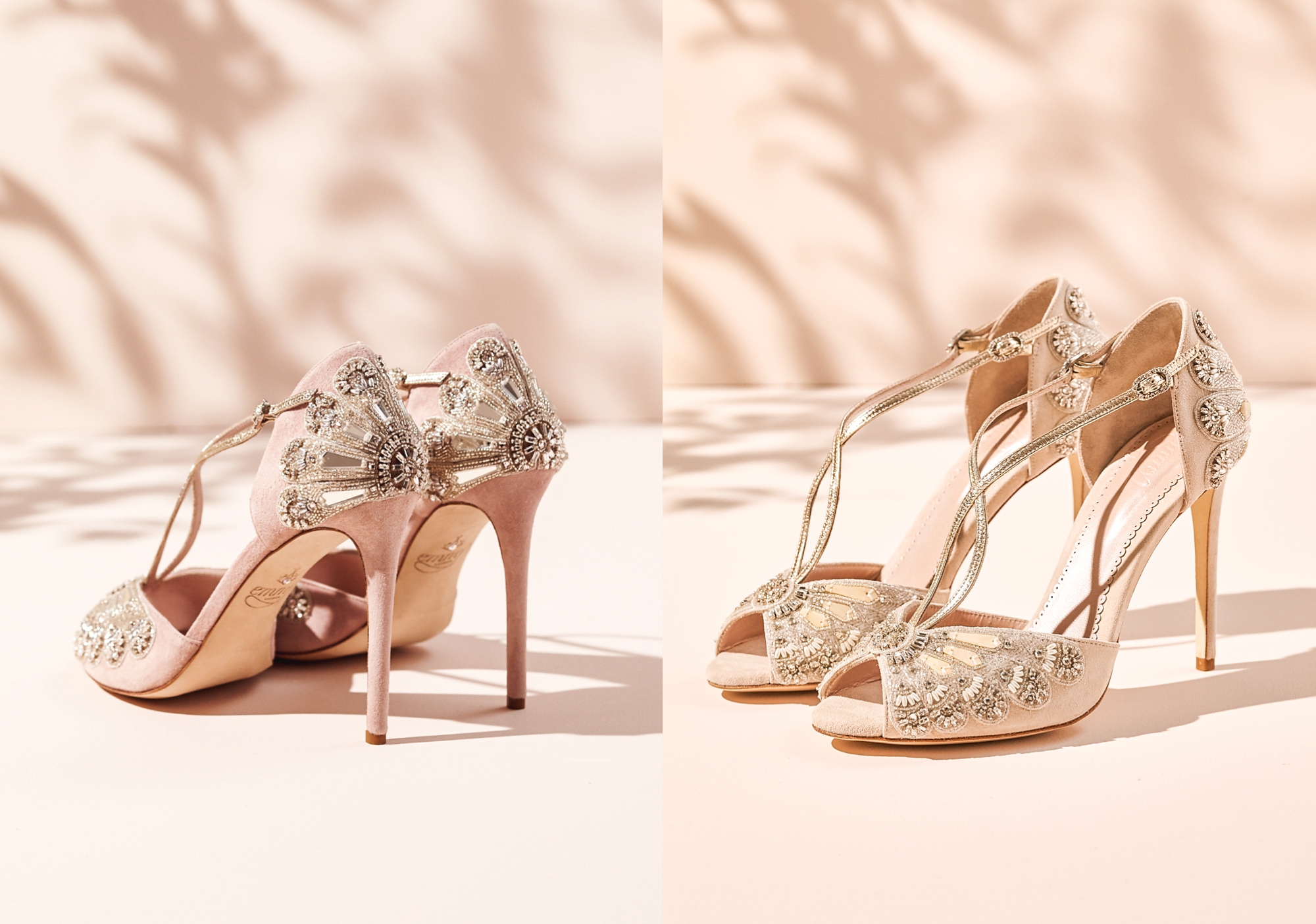 emmylondon.com