Lovely readers, I am so excited to share this wedding with you today- its an absolute beauty, just stuffed full of incredible colour, texture and interesting detail.
The dress is also to die for, in shades of gold and deep raspberry and the whole thing takes place in the stunning Bordeaux region of France (where, incidentally, I am holidaying in a few weeks time- this wedding has made me absolutely desperate to get there and explore for myself).
Meet Heidi and Dan, who work in wedding design, floristry and wedding styling (Heidi) and property management (Dan) and married on the 25th of October 2017 at the simply beautiful Chateau Rigaud, Bordeaux, France.  The couple met fourteen years ago through mutual friends and built their life together from then on.
"We both love warm colours and I, in particular, having worked in and around events all of my adult life, wanted something a little different.  I love working with textures and autumnal material, and colours can invoke such feelings.  I really wanted everything to feel very cosy but with a touch of woodland sparkle."
Film by Steven Sheehy
Photographer Especially Amy is the talent behind today's colour-drenched photos, which are such a pleasure to look through.
"I've worked with Amy on other events and have always loved her work.  She captures the details so perfectly and this is something I always admire in her images.  She is lovely to work with, and a fantastic photographer.  We are so pleased that she photographed our wedding so beautifully and absolutely love our photographs.  I can't recommend her highly enough!"
Images by Especially Amy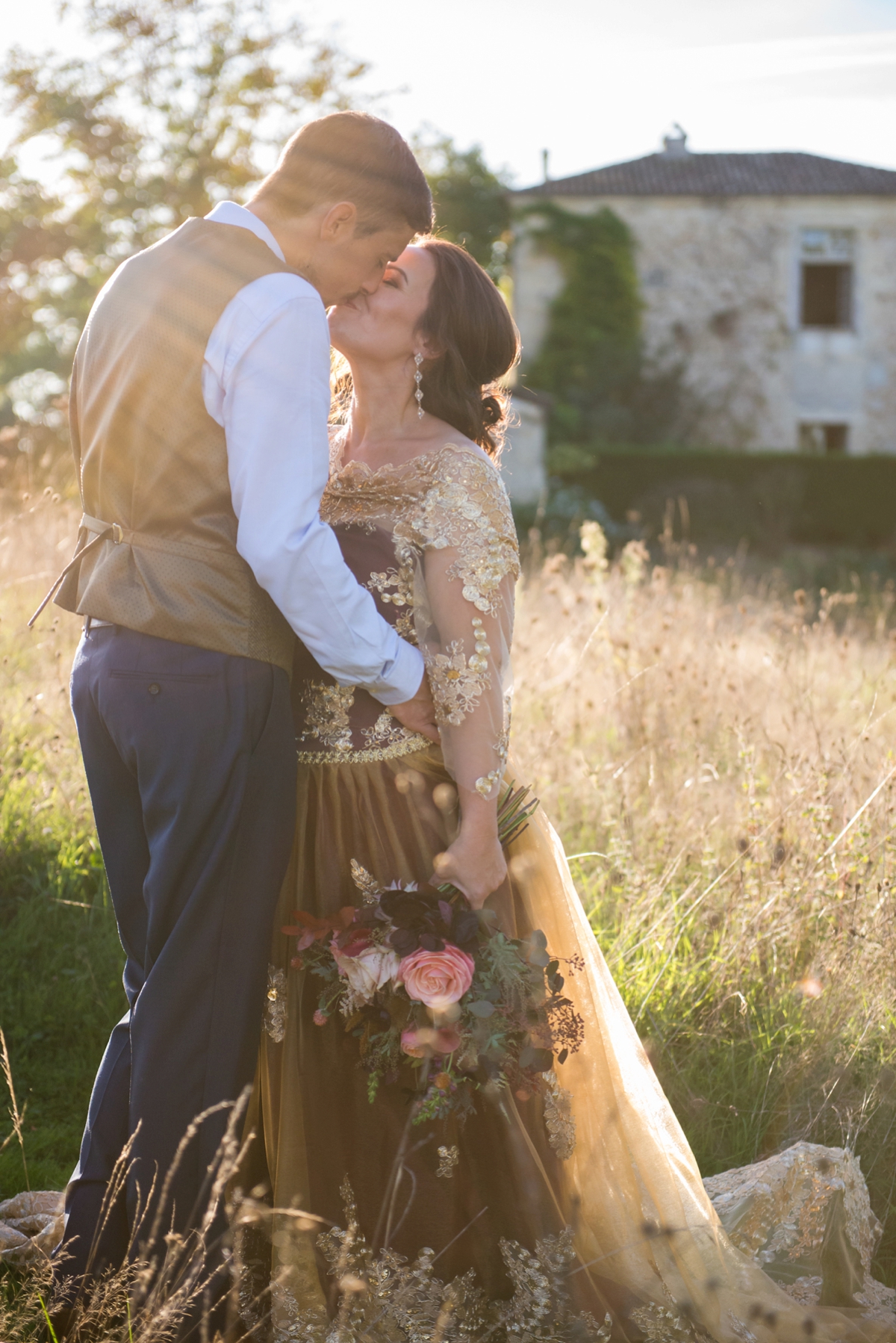 Heidi and Dan also opted to have their day captured on moving film, by Steven Sheehy.
"Steven was another fantastic supplier, who now works on the production of Game of Thrones. We knew our video was going to be excellent but it far exceeded our expectations and we cant wait to watch this over the years to come."
Heidi looked positively regal in an incredible gown by Marie Liesse Creations, a bespoke wedding designer based in the South of France.
"I had the dress made by Marie Liesse, who understood my vision.  I have worked on so many weddings, I really wanted something a little different.  A dark raspberry colour was something I was passionate about and the gold lace overlay finished this perfectly."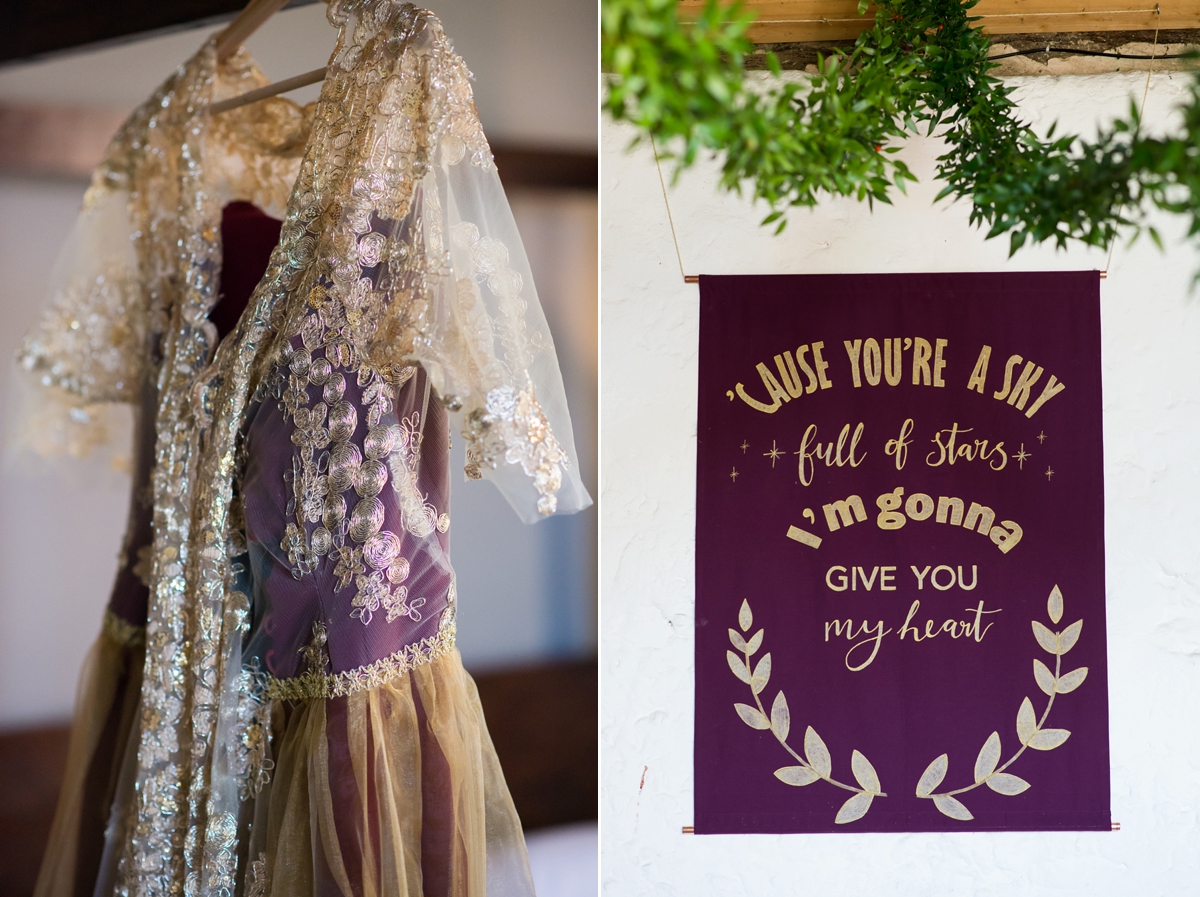 "My hair was just lovely.  Laura (Laura Cawte) had the brief that the look was 'just rolled out of bed princess glamour' and it was perfect.  My make up artist was Jemma Richards.  She is just out of college and her eye make up was just incredible."
"There were some things we spent out on and some things which were less important to us so some accessories were carefully chosen from high street brands."
"The shoes in fact were my best purchase reduced in the sales to £14 at Cotton Traders, while my hair accessories came from Next."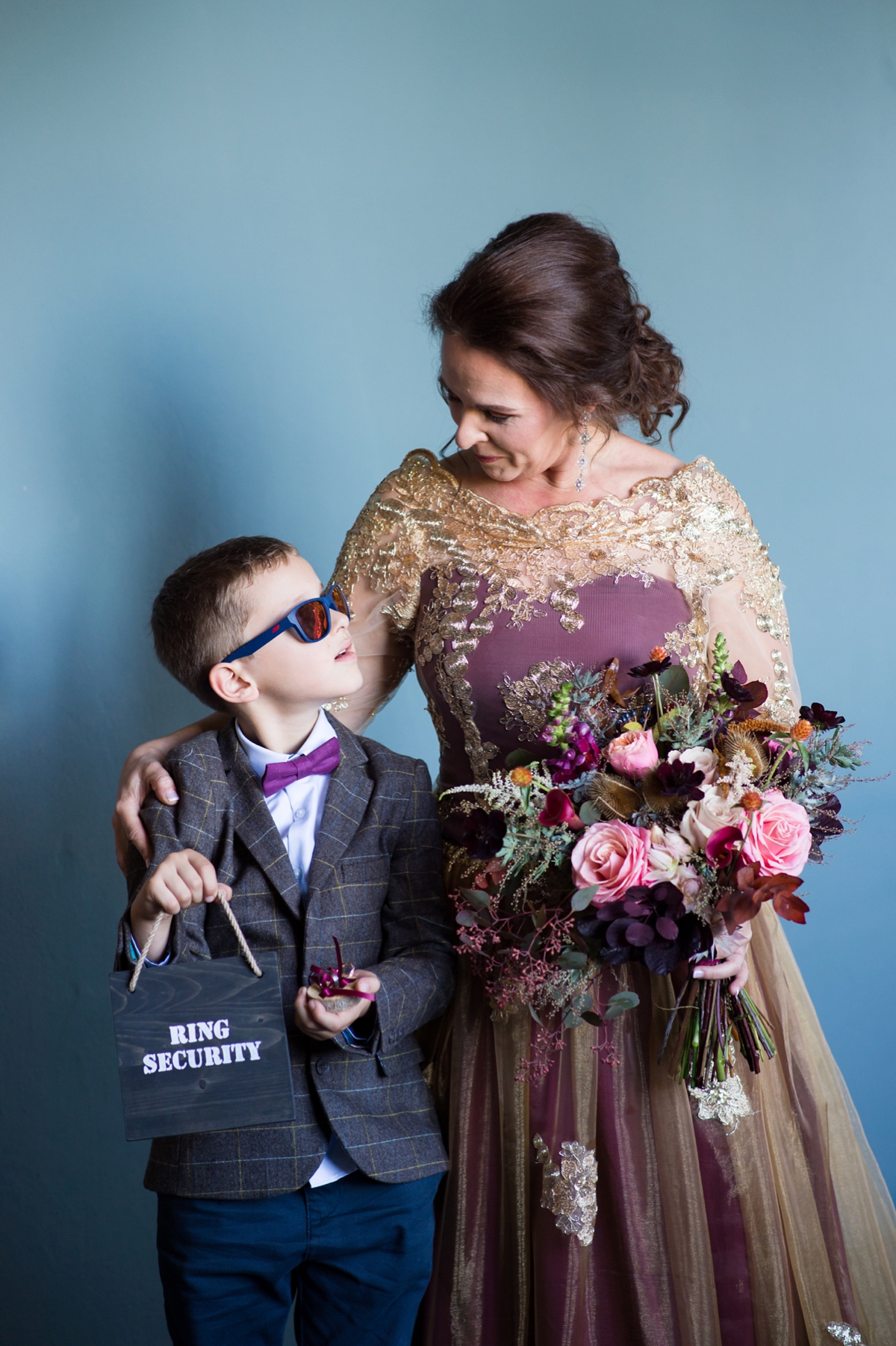 The bridesmaids looked picture perfect in pink dresses from Monsoon, paired with shoes from Next, while the page boy also looked very smart in an outfit from Monsoon.
"Our engagement wasn't really an event, we just both were heading in the same direction. We knew we wanted to get married for about ten years but as our family extended and we moved abroad, it kept getting delayed."
"The diagnosis of our son with Autism really focused our attention on the family and we really felt it was time we got married."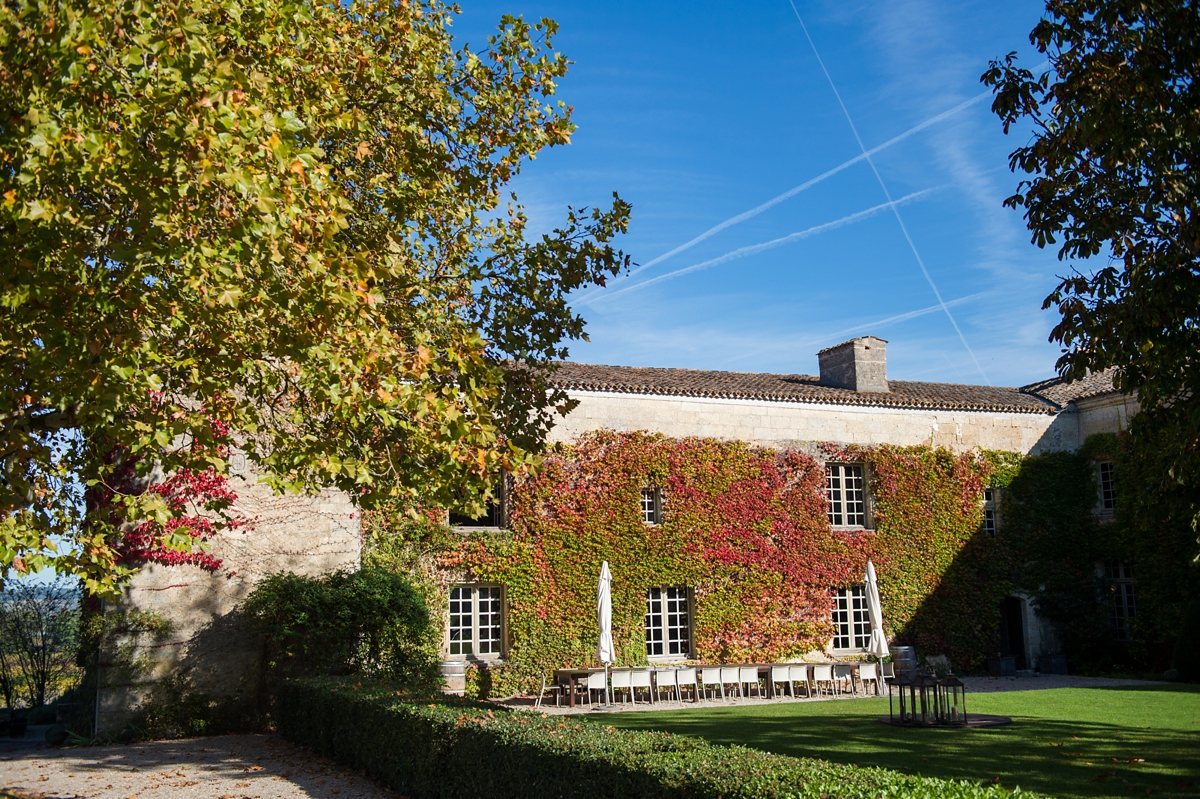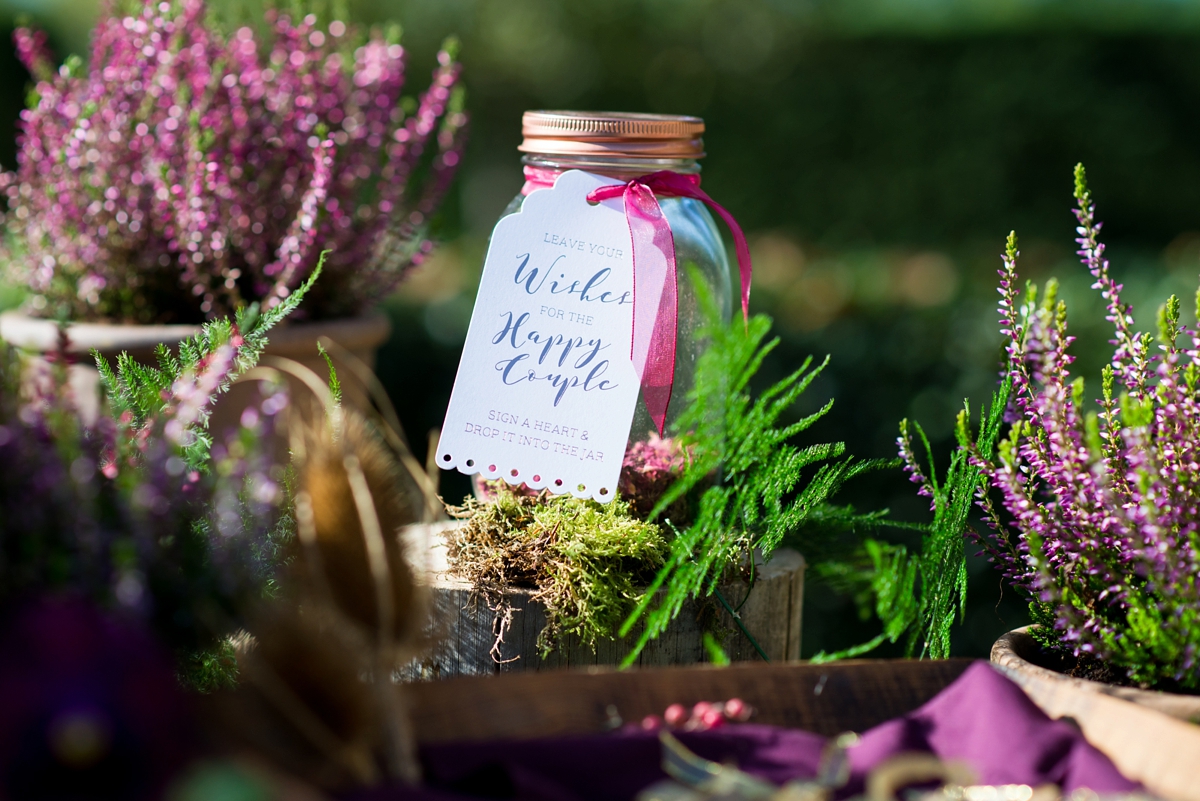 Today's flowers have me absolutely gobsmacked with their beauty-  I genuinely can't stop looking at the glorious rich colours and the interesting textures.  Super talented Heidi was responsible for all of these herself, and I'm in awe of her creativity and style.
"I was actually the florist, stylist and planner for the wedding.  I think my family and friends thought I was mad but I knew what I wanted and also knew that the team at Chateau Rigaud are excellent and some of my best friends so I trusted them 100% that the dream would become reality. It was a busy preparation time in the days leading up to the wedding but I was very happy with the results."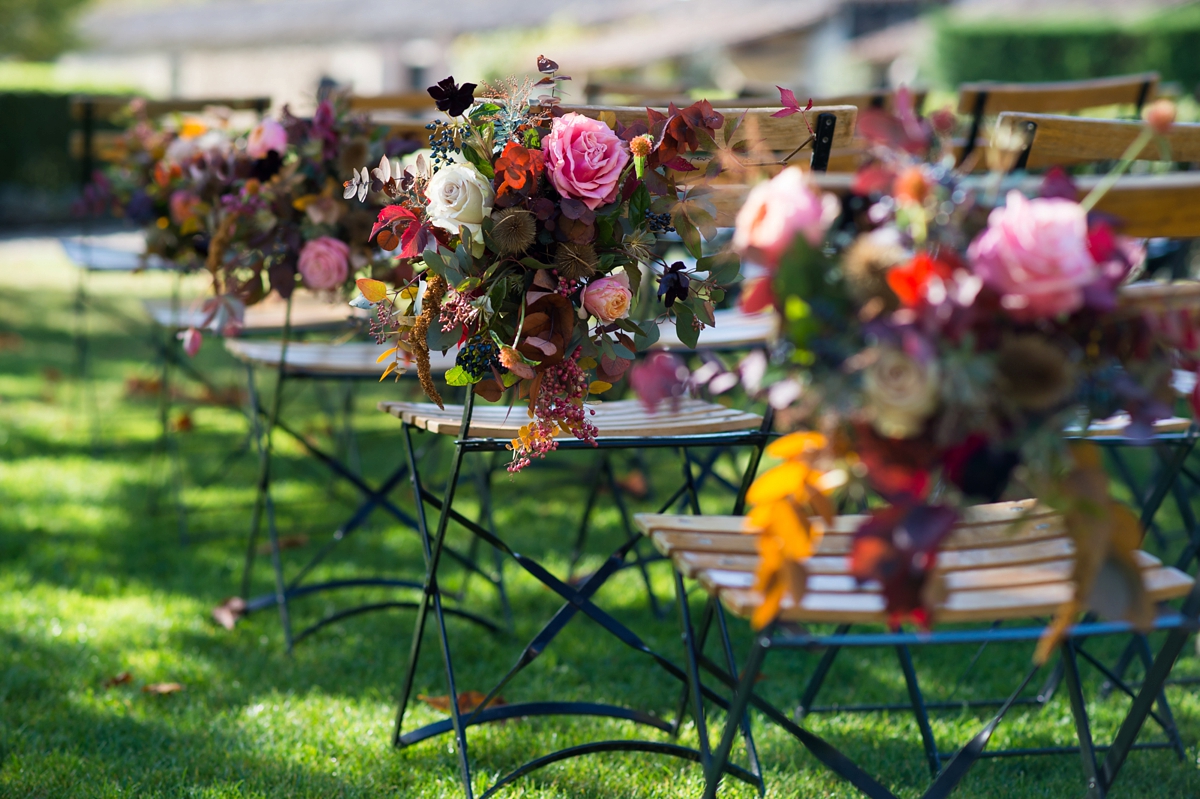 Dan wore a royal blue suit from House of Fraser, paired with a Harris Tweed waistcoat.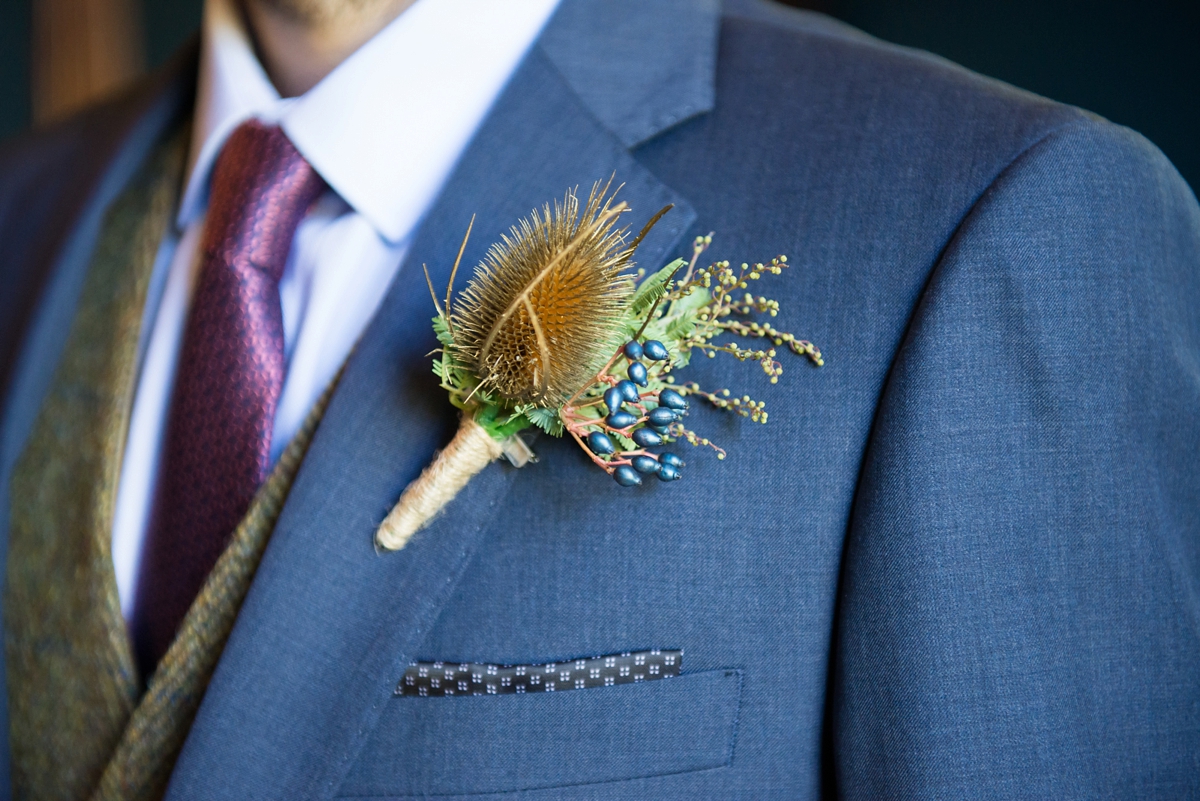 Heidi's father accompanied her down the aisle to 'Beautiful Day' by Josh Radin before Heidi and Dan said their vows under the shade of a beautiful tree, hung with lanterns.  To lead proceedings they chose Sandie Smith from English Celebrant in France, who created a very personal and moving ceremony.
Catering was provided by the exceptional team at Chateau Rigaud.
"The food at Chateau Rigaud is always showstopping and our guests commented that the meals were a highlight of the weekend.  We had a cake and dessert bar the following day as well, which was just amazing."
"My cake was made by my friend, Krista Graham, who supplies cakes for Chateau Rigaud. We discussed the cake in detail as I wanted something a little different, so we worked with three tiers of lemon and raspberry and red velvet cake with an ombre lemon buttercream icing. This was topped with blush gold dusted mini meringues, pansies, sugar coated figs and berries.  It was incredibly special and so delicious."
"We had wild flower favours, which we sourced and made ourselves using a wild flower meadow mix and mini glass bottles, printing our own labels."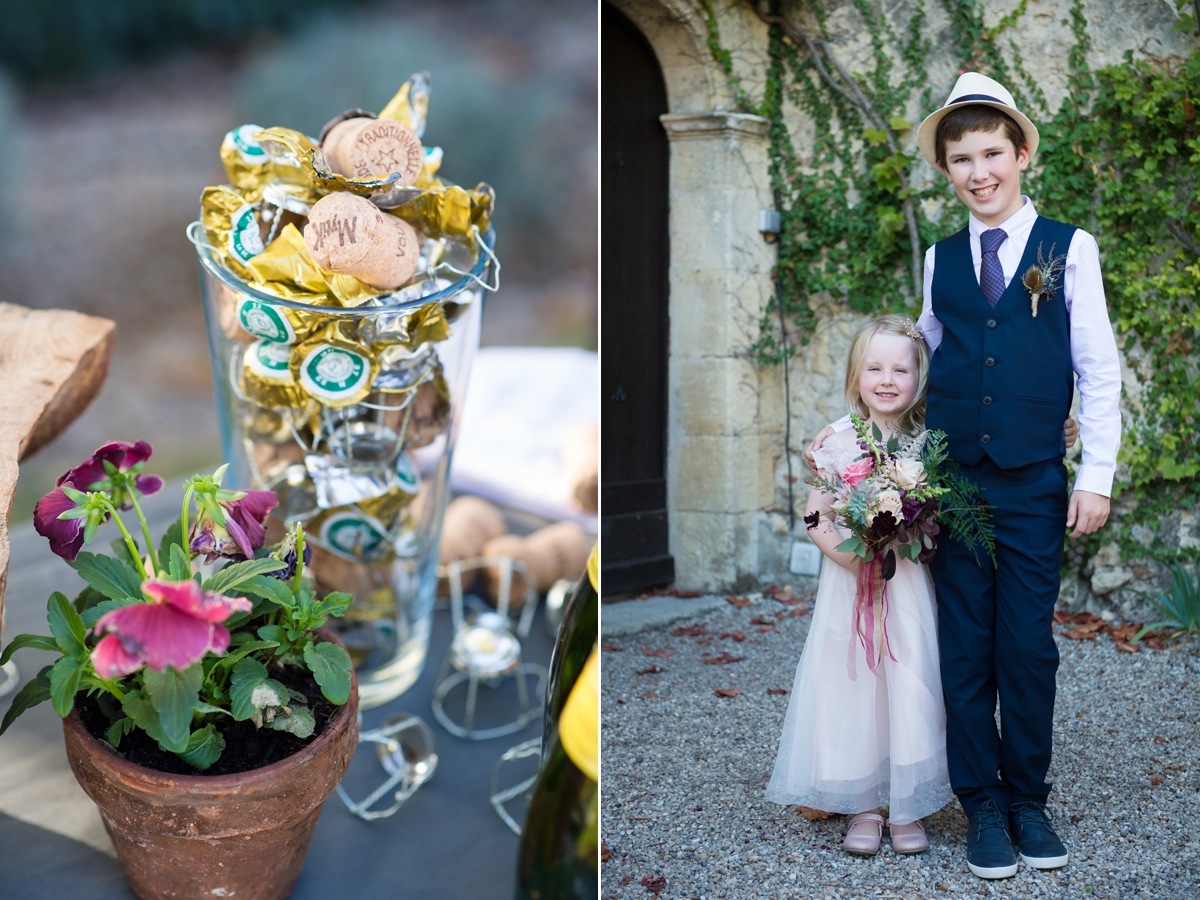 "To decorate we used rustic candles from the Covent Candle Company, rose gold sequin runners from Ginger Ray and blush napkins with copper pipe napkin rings, finished with a sprig of pink peppercorn. We used dried red rose petals for confetti and styled the first drink and cake table with pansies and moss."
"Warm metallic votives from Maison du Monde were used on the tables.  I have a very talented friend who made the most beautiful bespoke signage, from a material banner, to writing on slate – even a Mr Right and a Mrs Always Right place setting."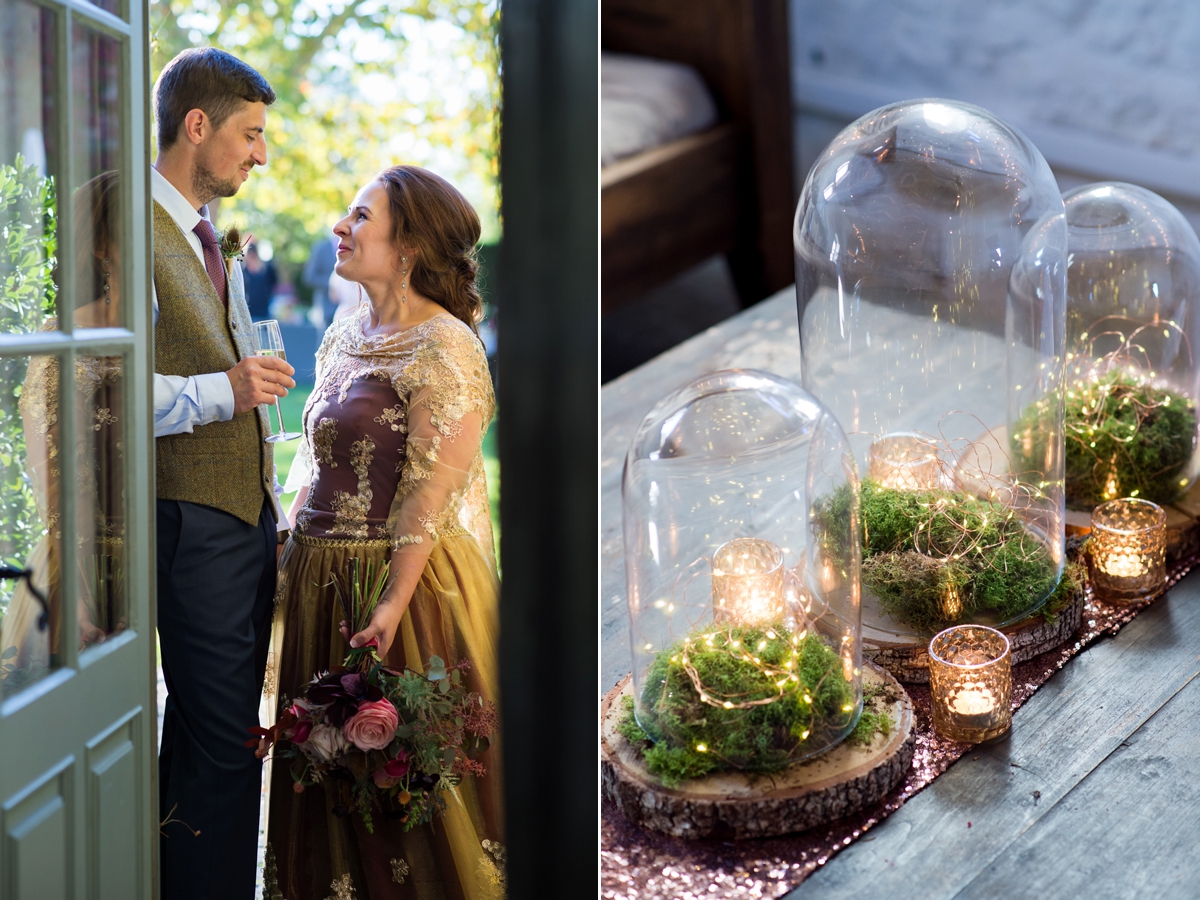 For entertainment, Heidi and Dan booked talented young musician, Charlie Smith who played for both the cocktail and evening receptions and got everyone up and dancing.
"My favourite part of the day was seeing our family and friends all together in the same place.  As we live in France, we hadn't seen many of them for a long time and we were so touched by those who had travelled so far to be with us."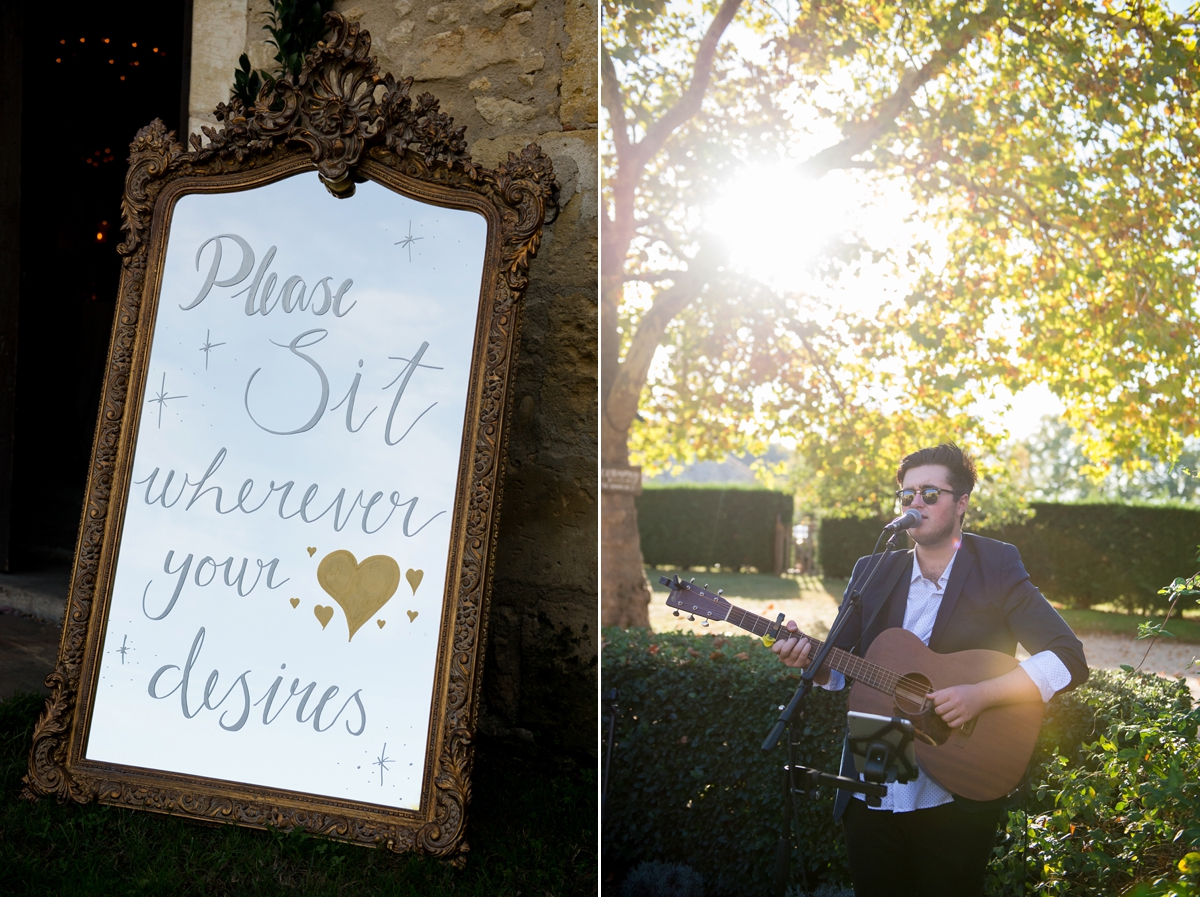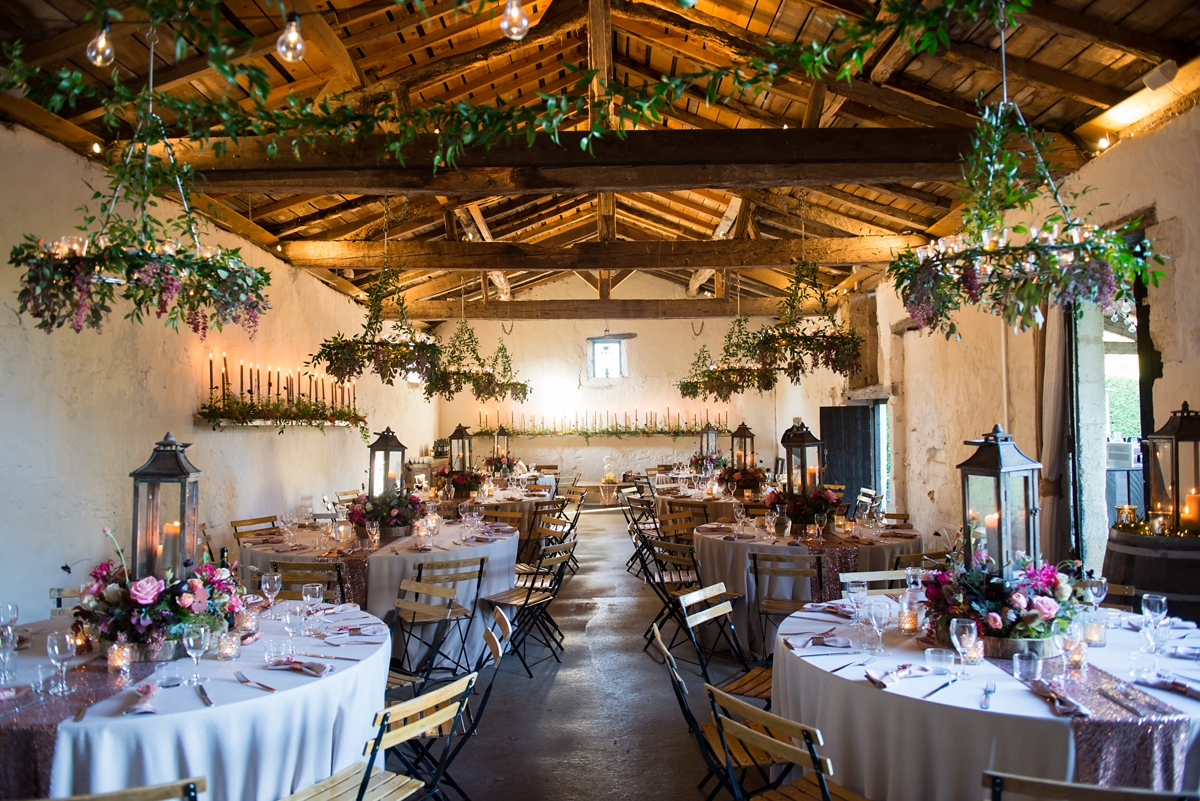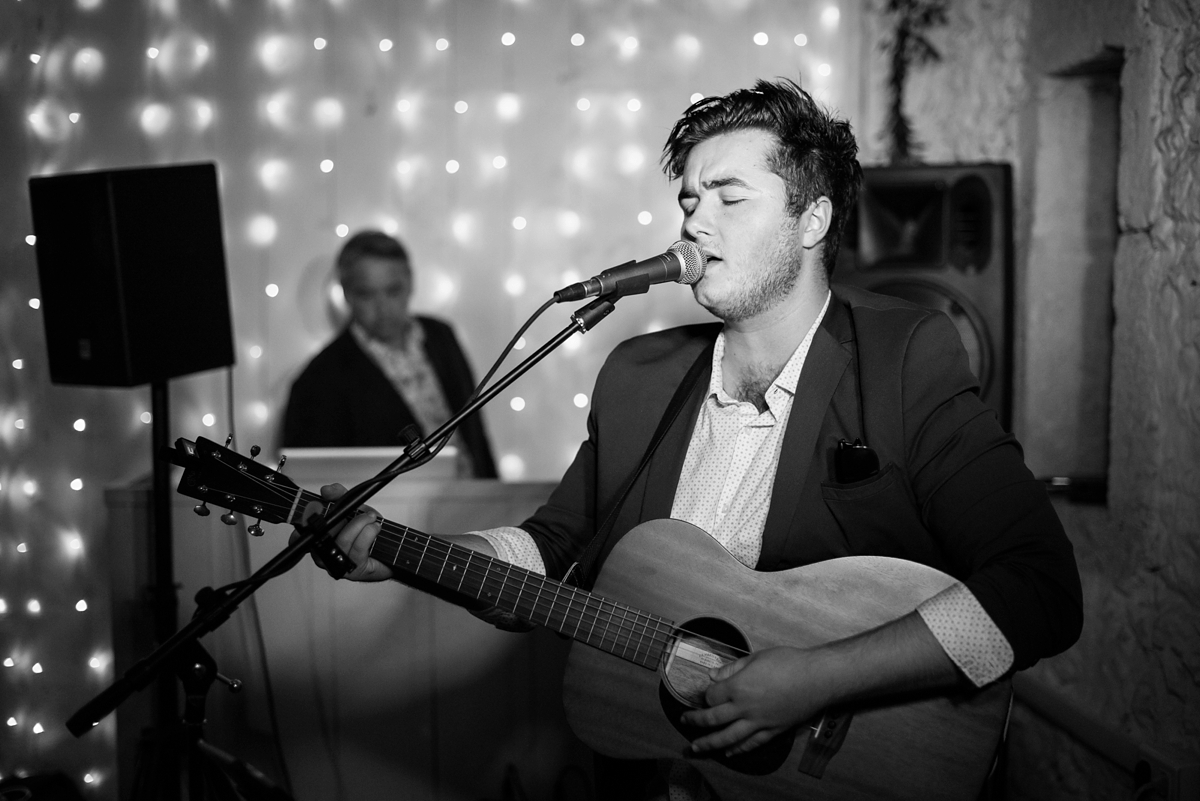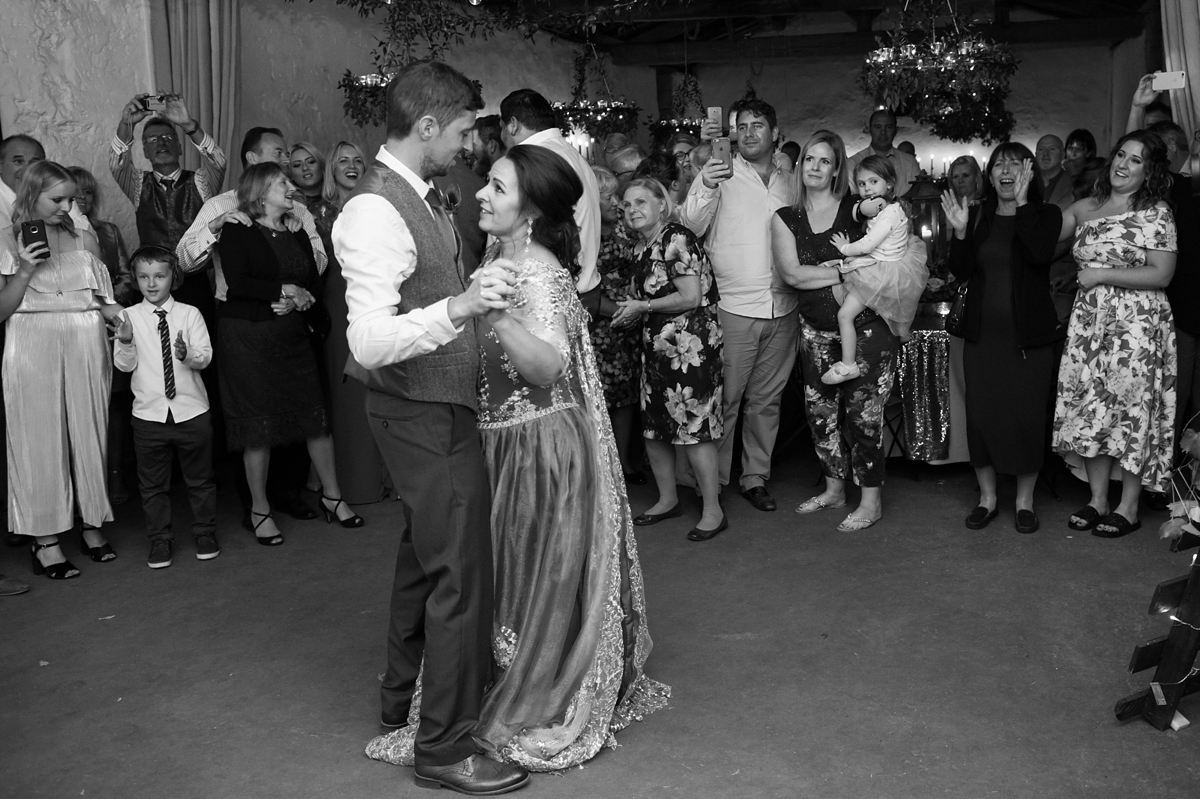 Words of Wedded Wisdom
"I have worked in weddings for a long time and my honest advice would be don't choose something because it is bridal or traditional, choose something because it is you, it is him, it is us.  The best weddings I have worked on and I have been to are always the different ones- the ones where the bride and groom have thought about making it personal to them."
Huge thanks to Heidi and Dan for sharing their beautiful, richly coloured day with us all.  This is most definitely one for my list of favourites!  Thanks of course also due to Especially Amy for the images.  If you would like to see more of Amy's work, then take a look here for lots more Love My Dress weddings, captured by this talented lady.
Much love,
Shona x