You could be forgiven for thinking today's wedding took place within the rolling hills of Tuscany, or maybe deep in the South of France.
With the beautifully kempt greenery and rustic mediterranean vibes, the location is a stunner, and is actually located in the UK. Intrigued? Then let's see where it is after all…
Beautician Lucy (who actually regularly beautifies our founder Annabel, at her hometown Whitby Salon, Kristy's) and ice cream manufacturer Matt were married on 3rd November 2018 at Le Petit Chateau, a luxury hotel and wedding venue set in Otterburn, Northumberland.
Film + Photography by Mr and Mrs Wedding
"We knew we wanted to travel to the venue and with me going to university in Newcastle, we were drawn to the North East. Le Petit Chateau was the second venue we looked at and we were both left speechless. It was perfect; the right amount of elegance and quirkiness in equal measure.
The venue really spoke for itself, and we just wanted to incorporate a laid-back, bohoemian vibe to the day."
"Matt and I both lived in a small town so always knew each other, but we'd never actually spoken. We bonded over our mutual love for the mountains and snowboarding and that's where he ended up proposing too. We were engaged for just under two years before we got married."
"I chose a pair of ASOS peep toe heels for the day time and Irregular Choice bridal shoes for the evening. My hair piece was Poppy Vine by Ivory & Co and my scent Girl Of Now by Elie Saab. I'd loved the scent for ages but couldn't afford to buy it, so my mum gifted it to me for the wedding."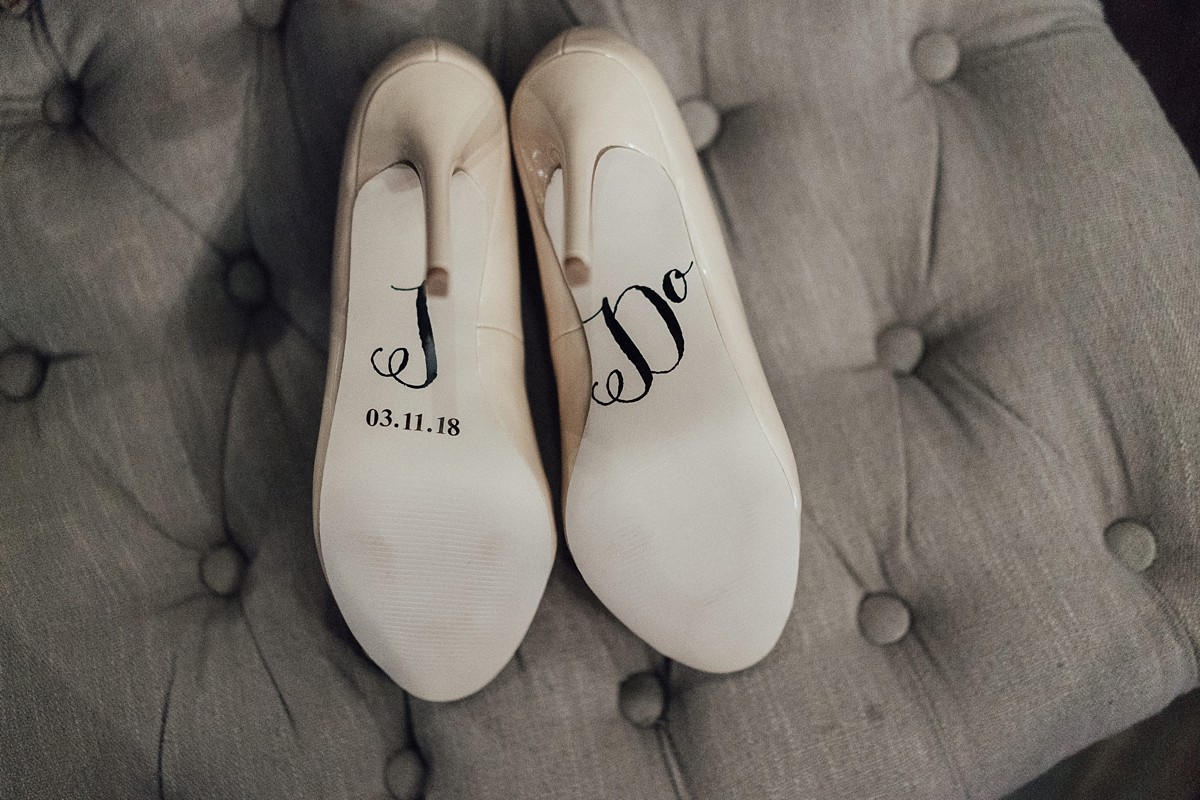 "I did my own make up with help from my friend Pippa Anderson who also did the bridesmaids. My hairdresser was Felice Beck from A and M Hair Designs."
"My dress was by Catriona Pearson at Bridal Rogue Gallery and I designed it myself. I was very keen on an all-lace dress that was a two-piece. The closest designers I found were Grace Loves Lace and Rime Arodoky and so I travelled down to London to visit The Mews Bridal boutique and  view the dress I had in mind, but sadly, the sample had already been sold."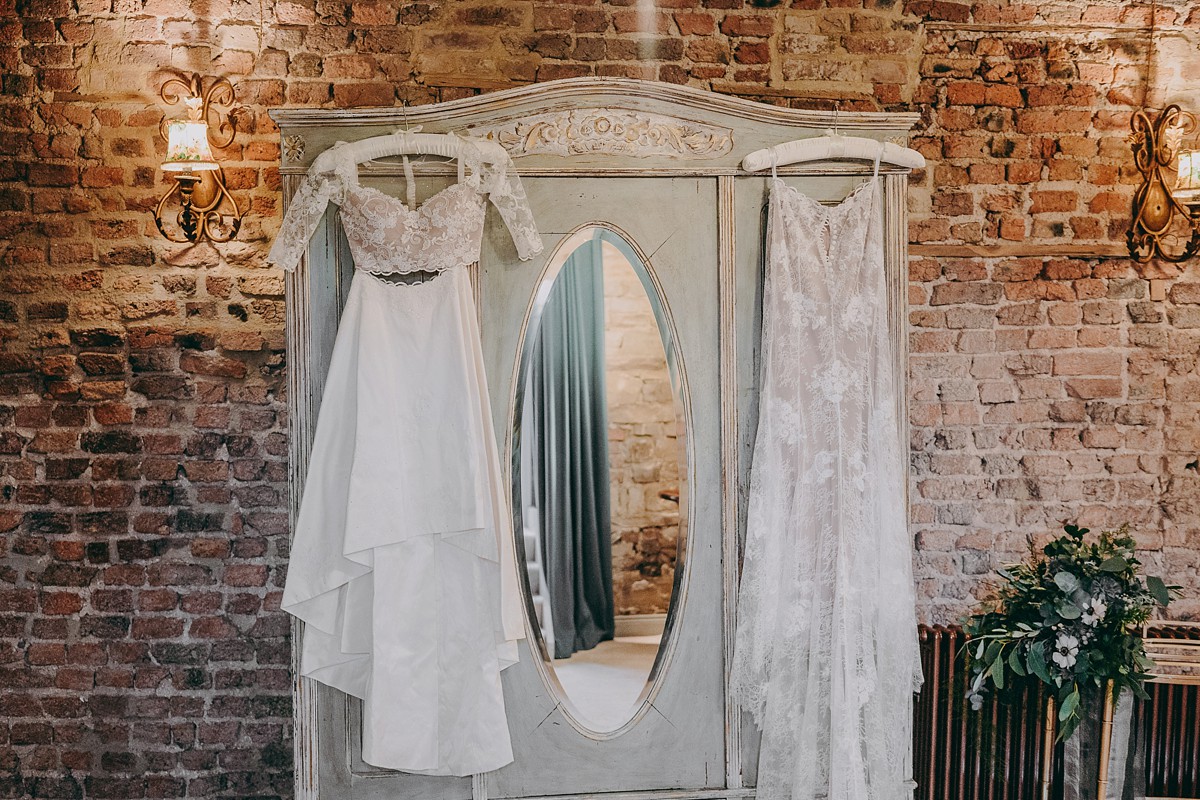 "Grace Loves Lace had wonderful dresses but they were all one pieces. I headed home defeated and felt I couldn't find one I wanted. Eventually a friend recommended Catriona and after meeting her, I knew immediately she understood my vision."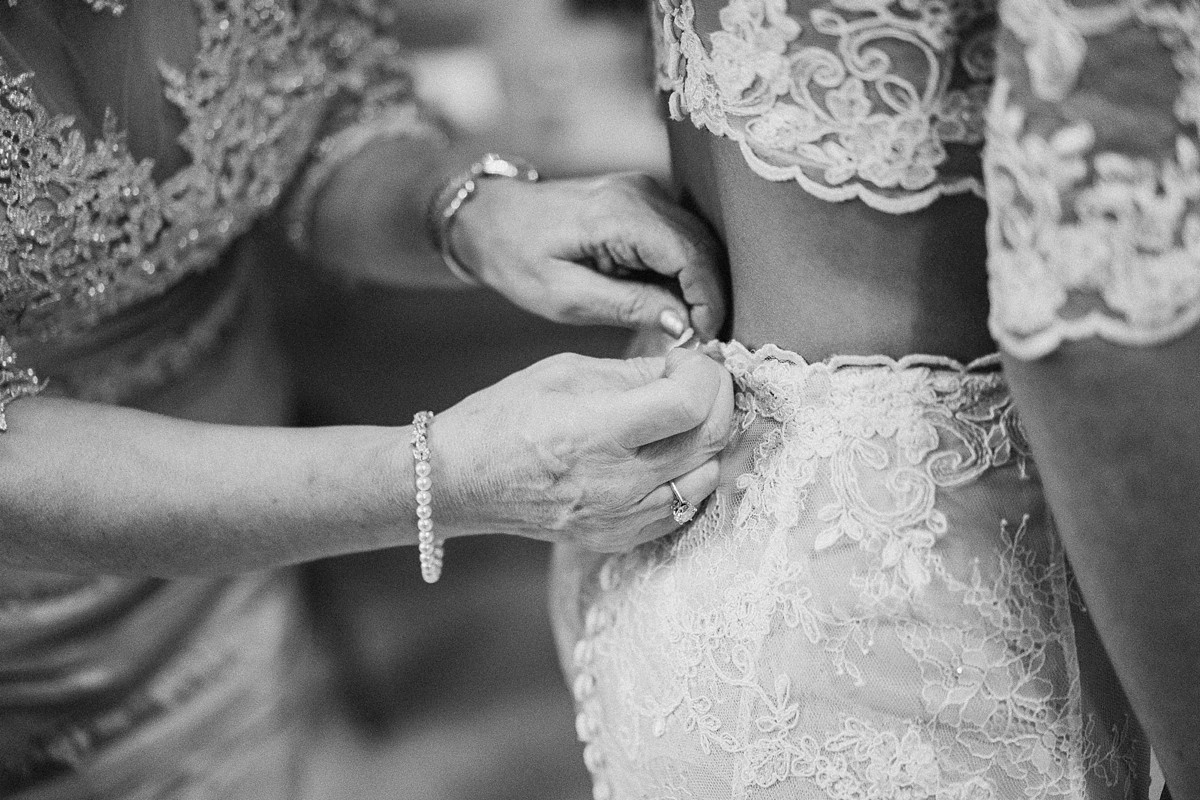 "I was apprehensive at first but in the first meeting she drew my dress perfectly and exactly how I'd imagined it in my head. We also incorporated a second skirt I could change into in the evening so I could dance in it."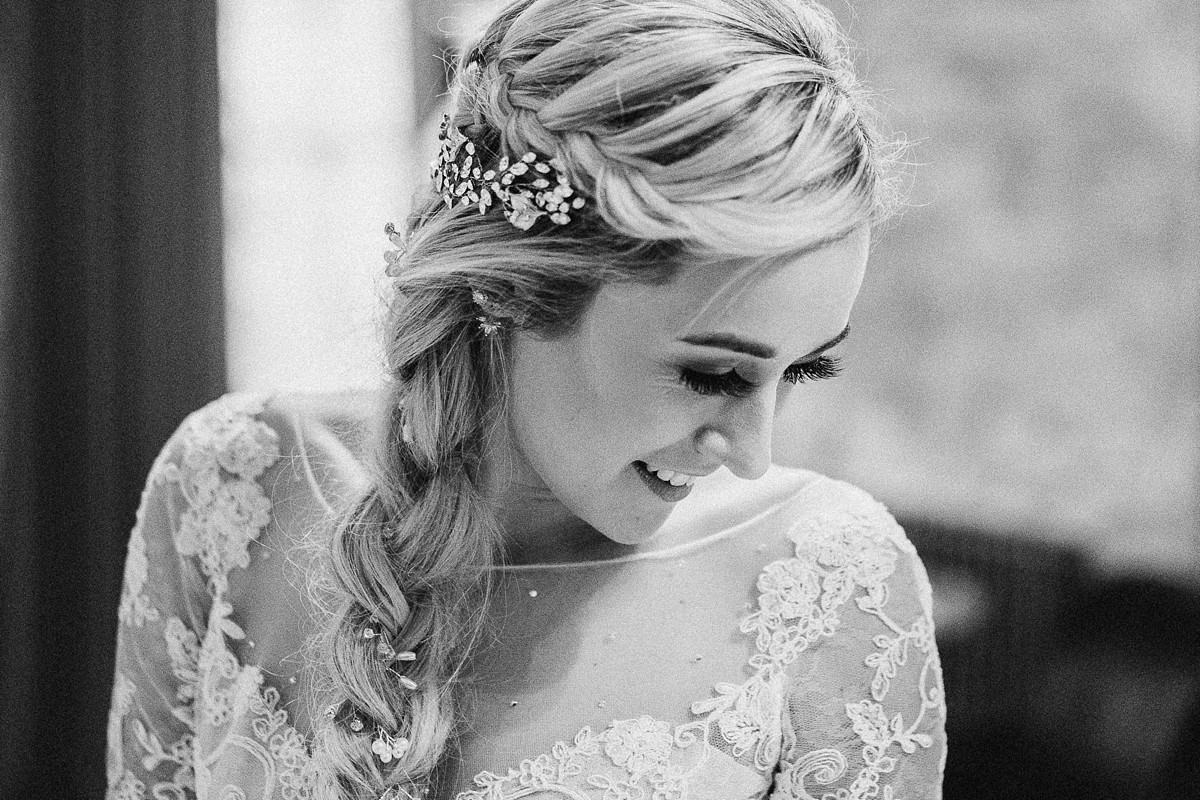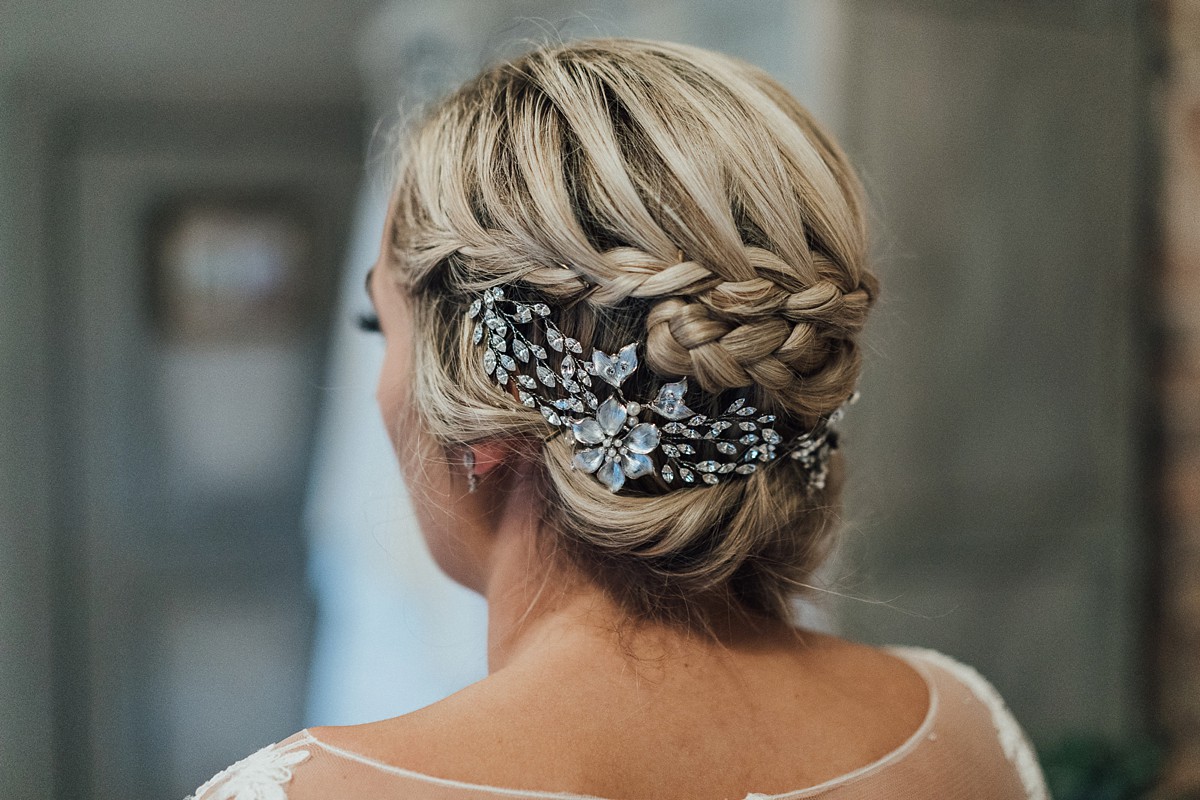 "I also wore a bracelet and earrings by Ivory and Co. and an old pair of Accessorize earrings."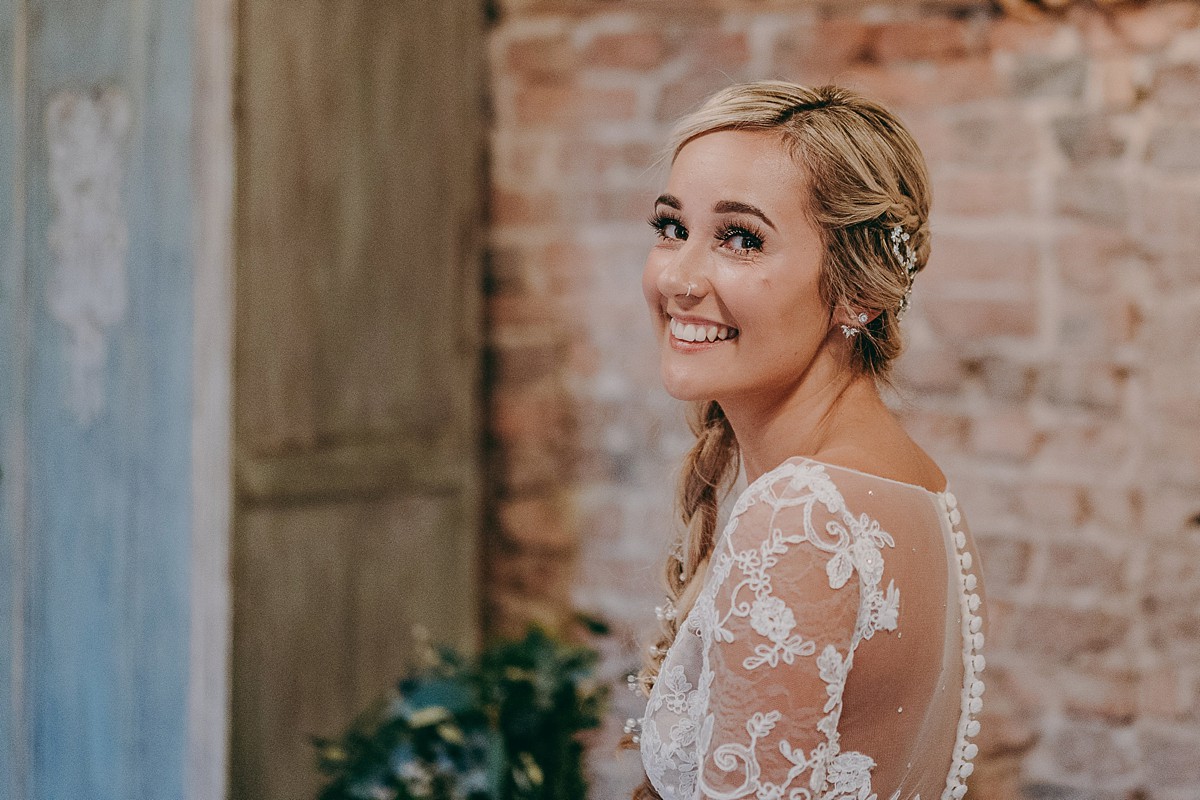 Lucy's bridesbabes all looked stunning in matching full-length light grey dresses from ASOS and bracelets by Warren James, complimenting the brides own look perfectly. The groom opted for a 3-piece suit from French Connection, paired with a forest green tie from Next and black pocket watch.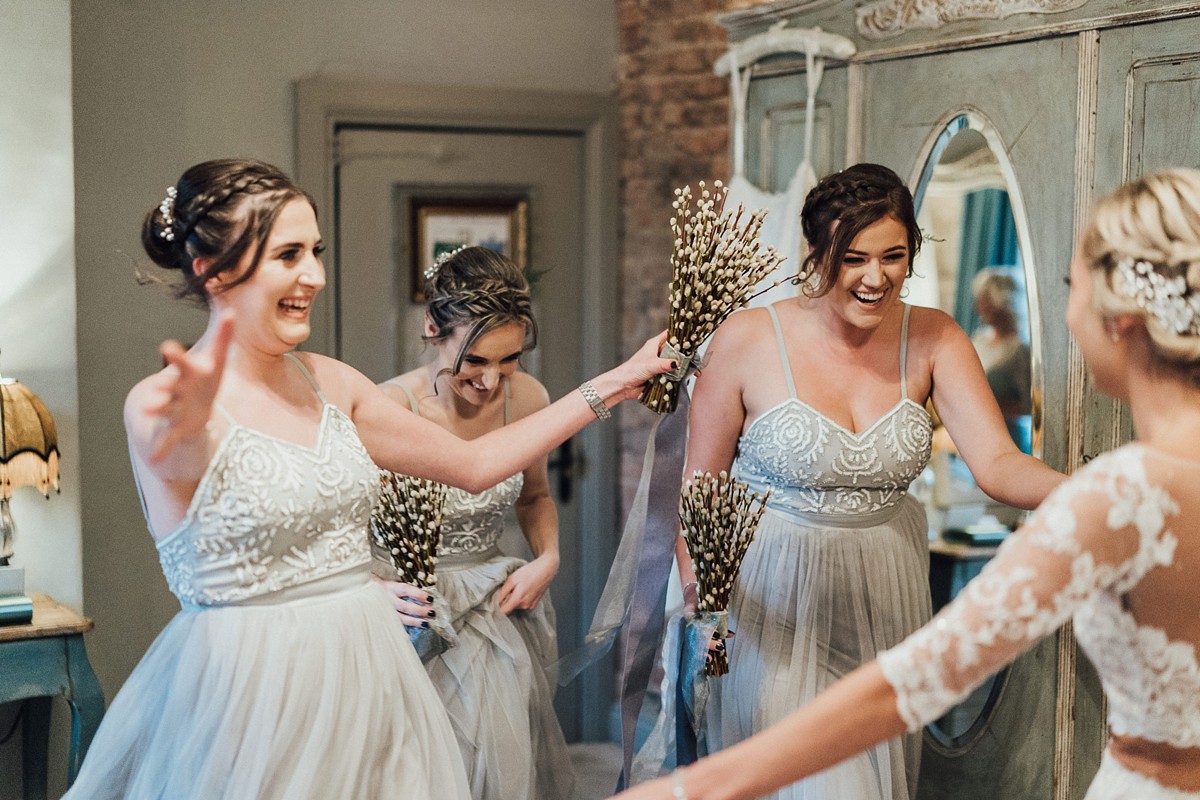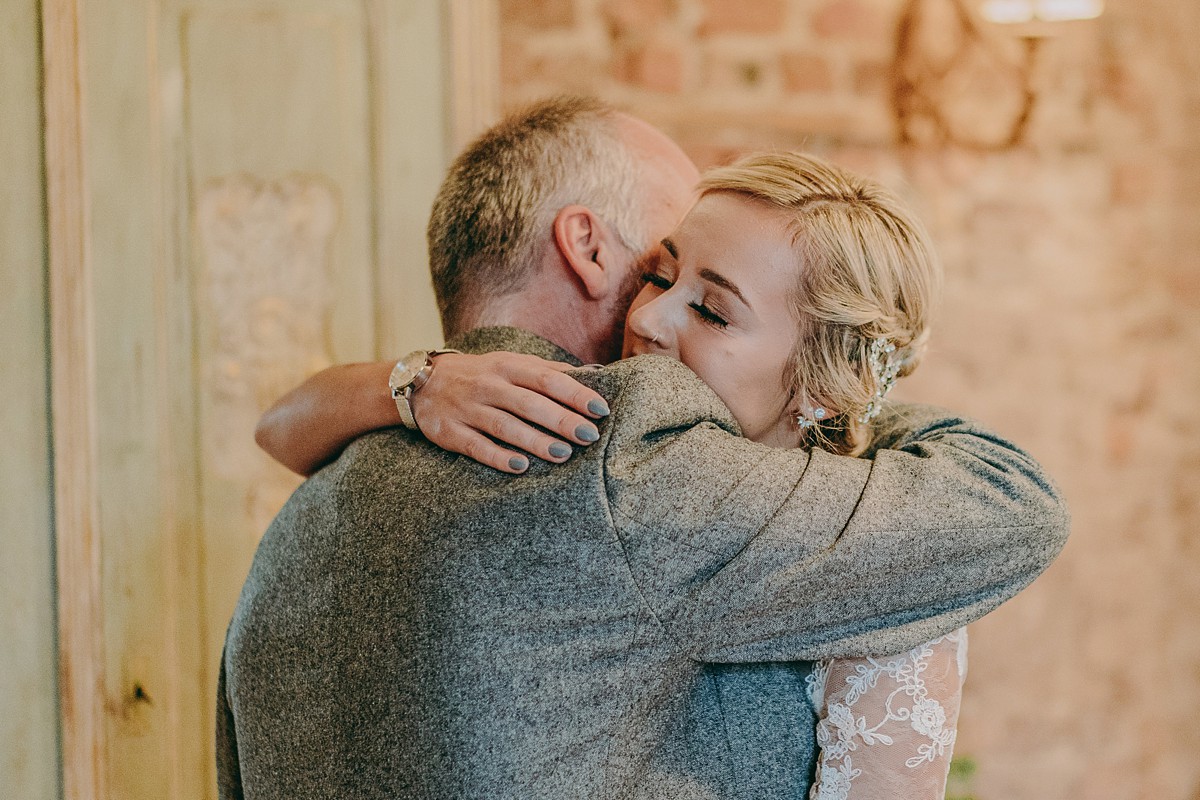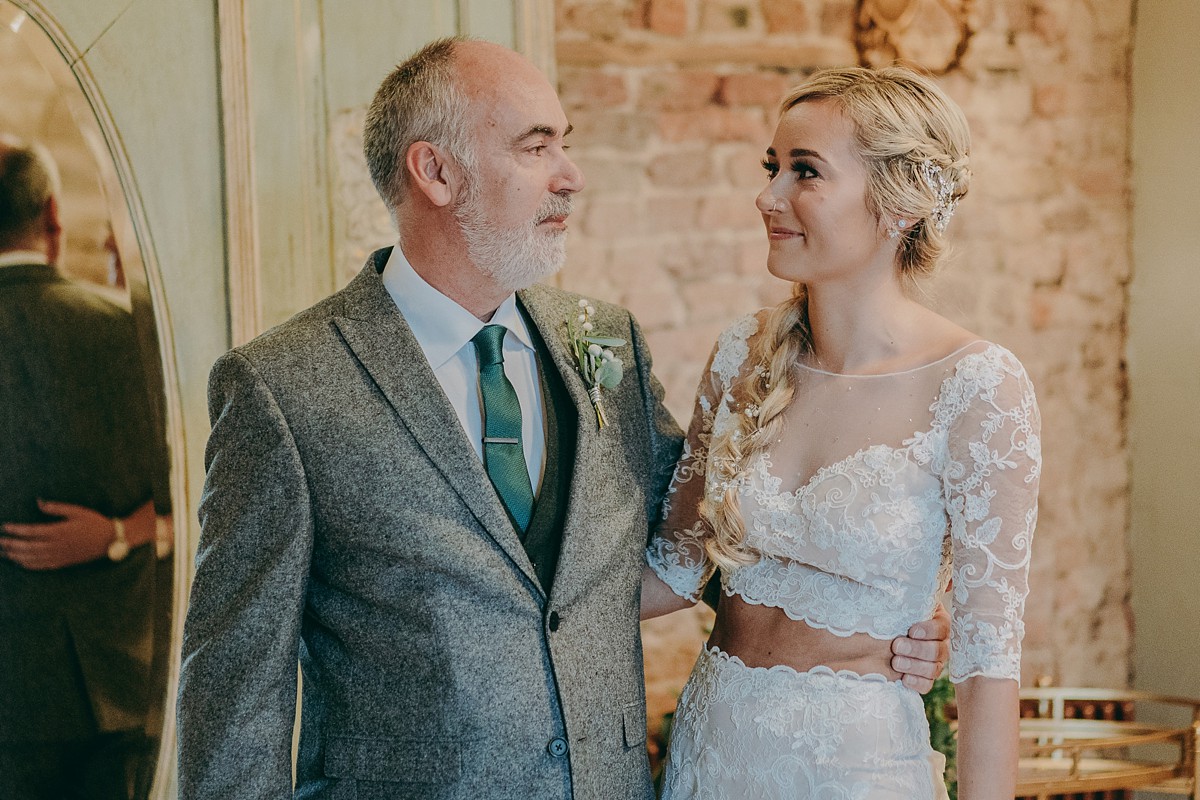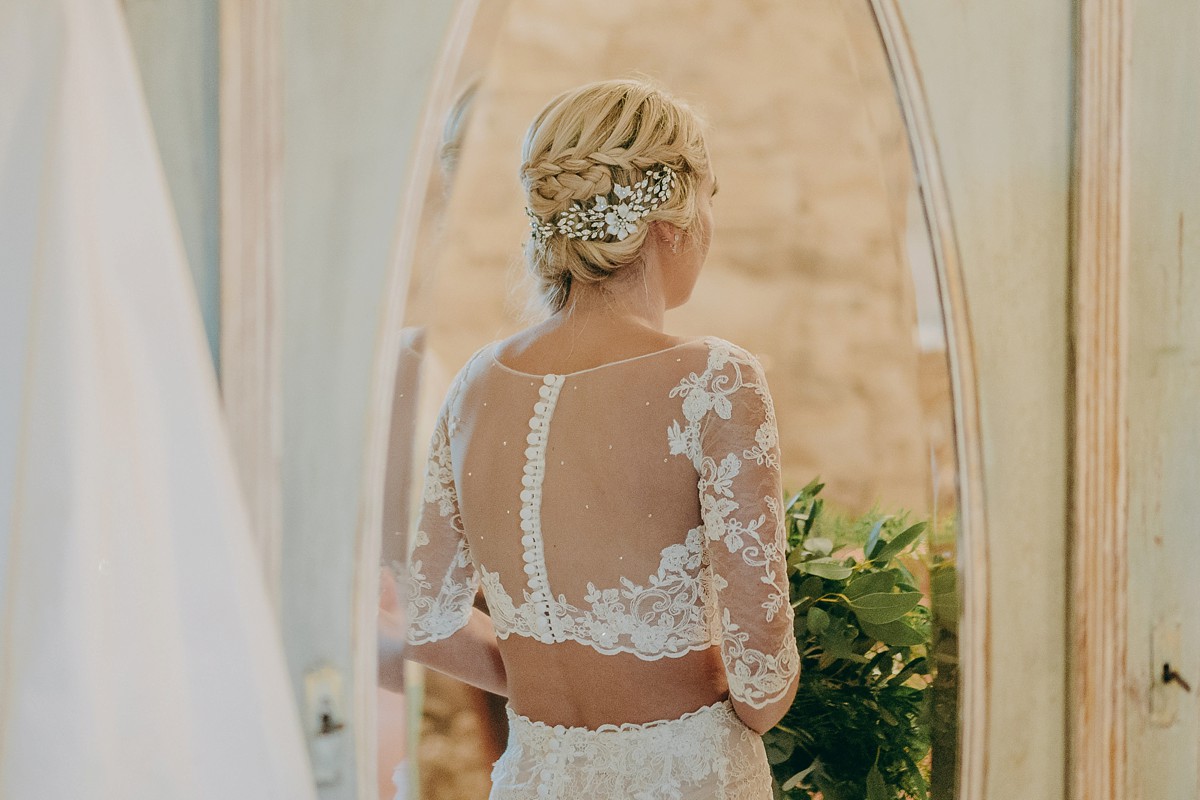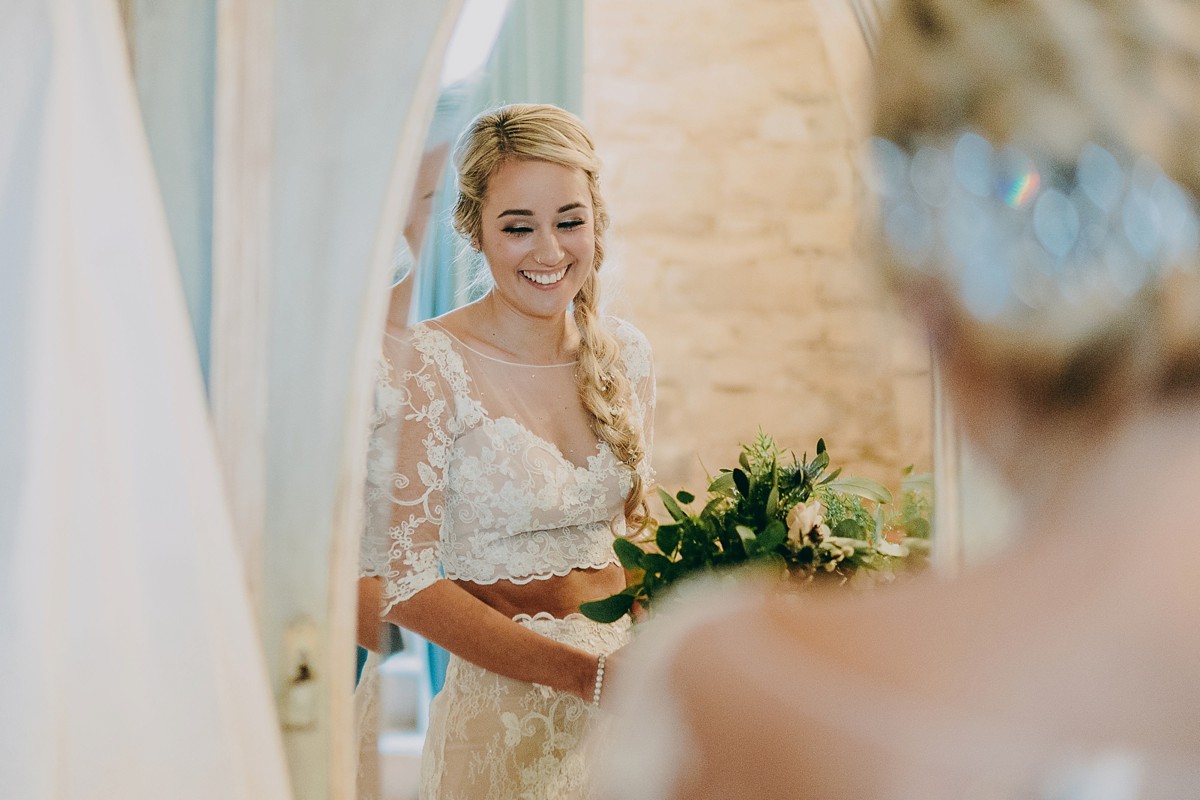 "We used Katie at The Garden Studio for our flowers and she was amazing. She really listened to how I wanted foliage as the centre point with hints of grey to go with our colour scheme – my bouquet was amazing!"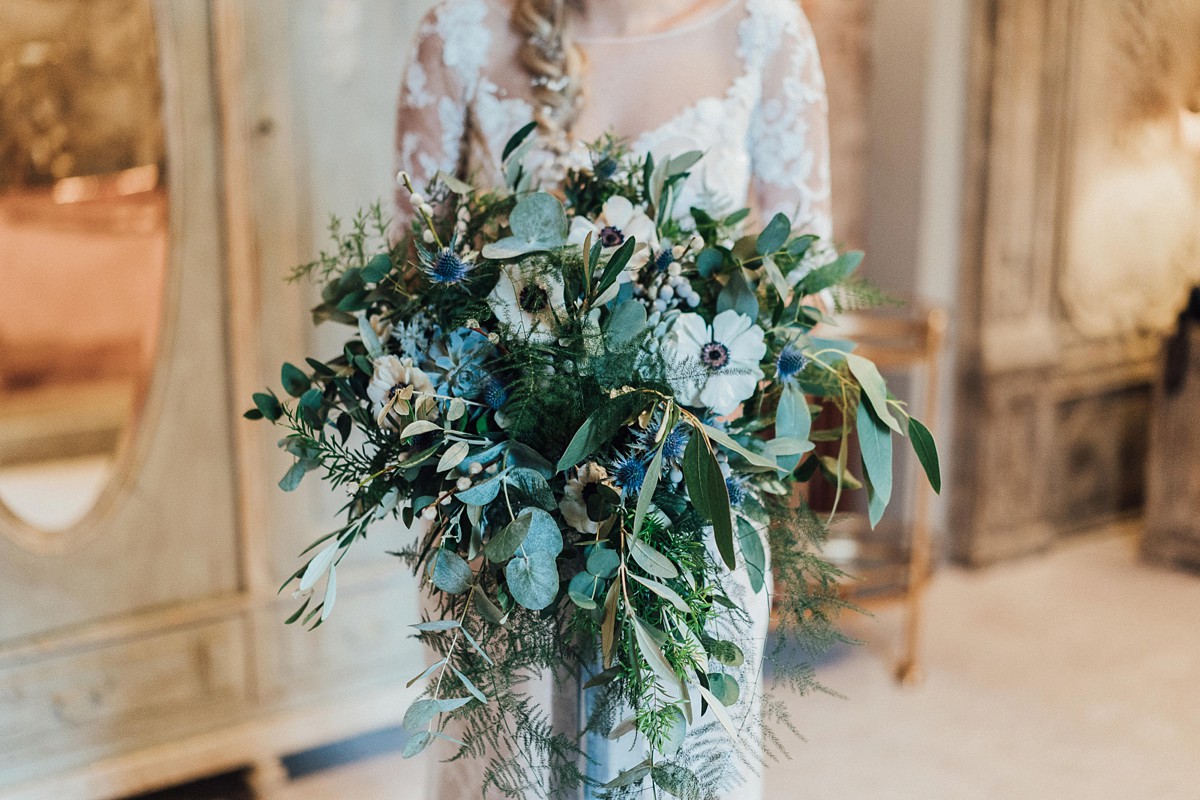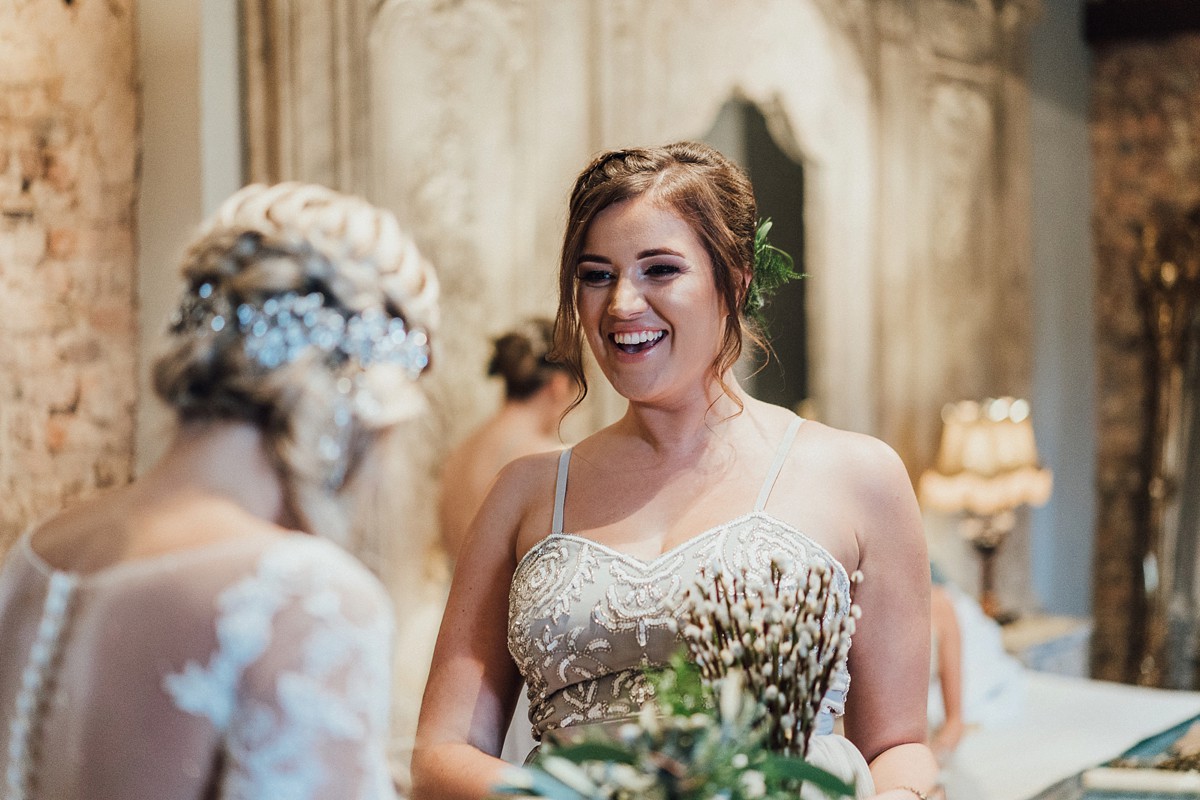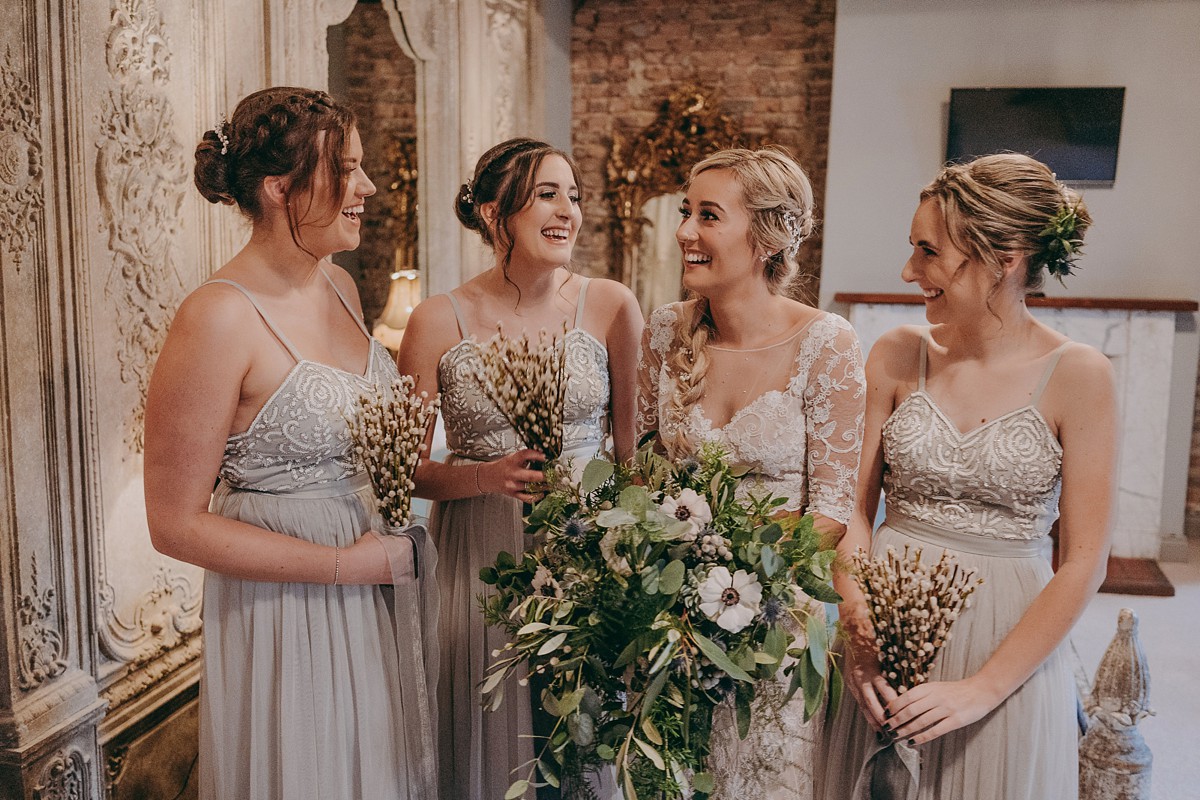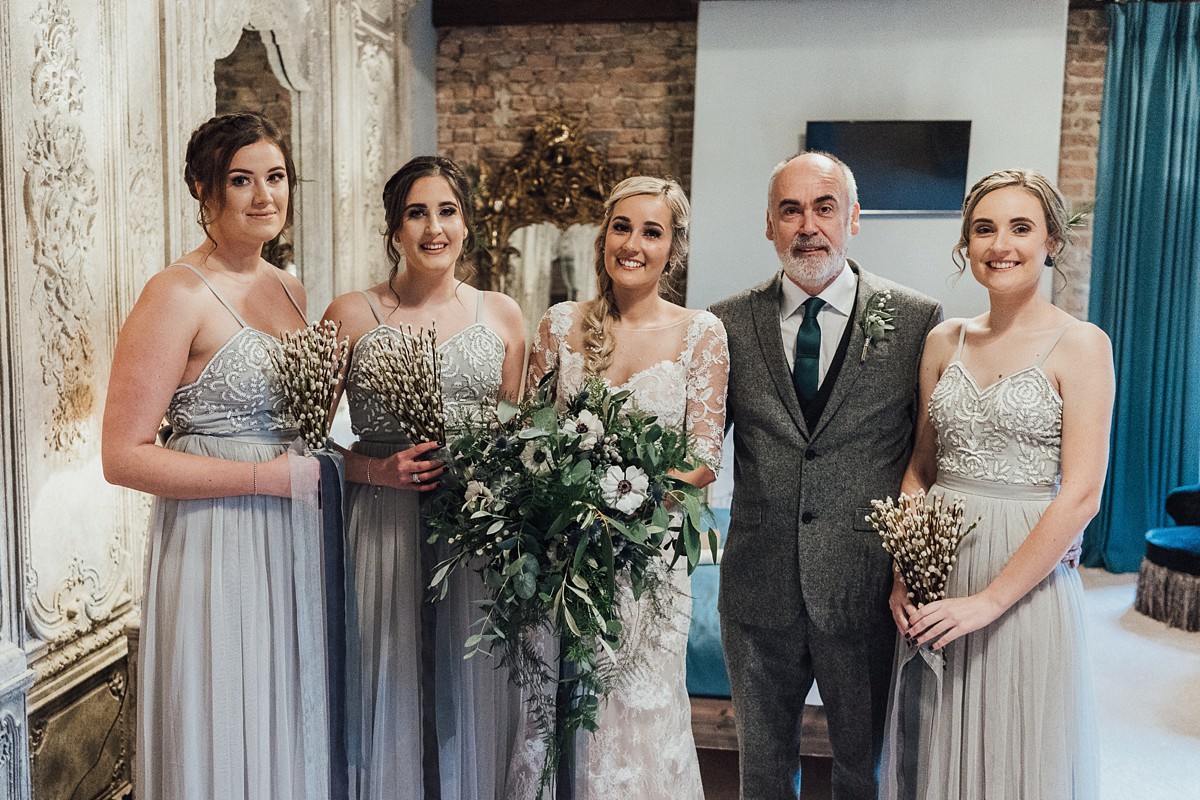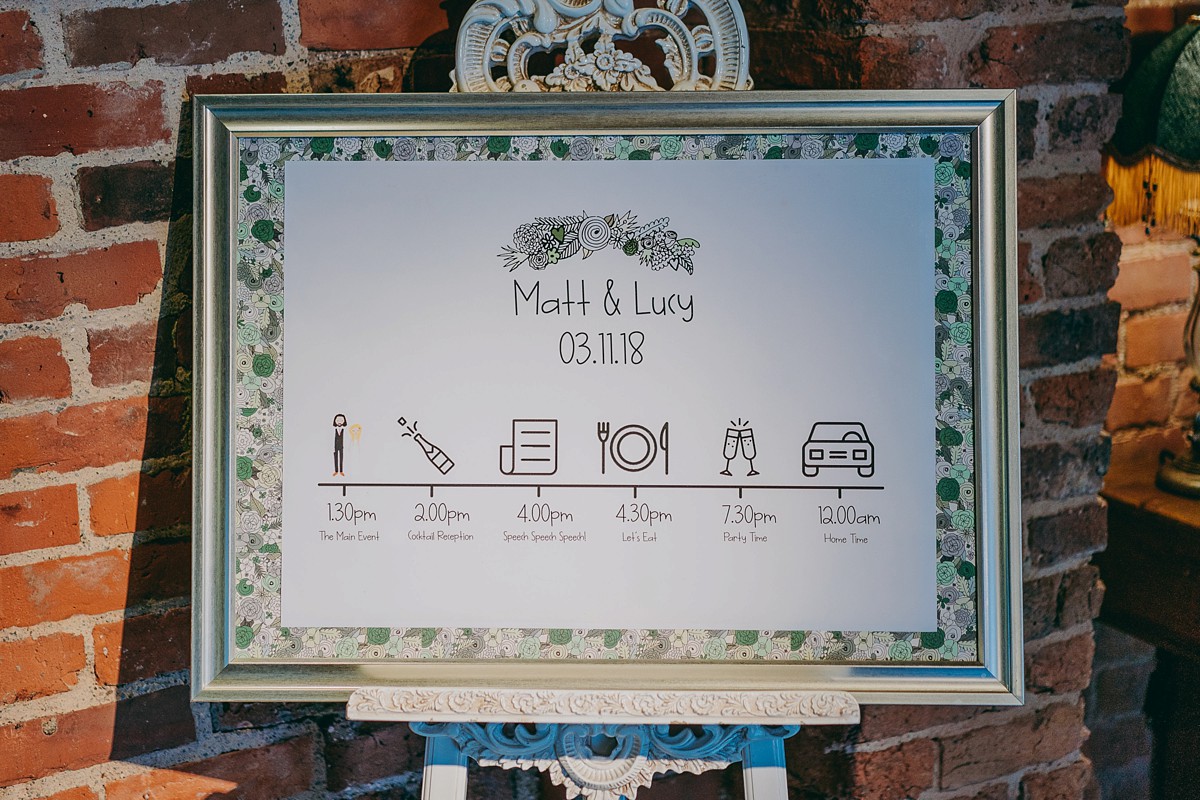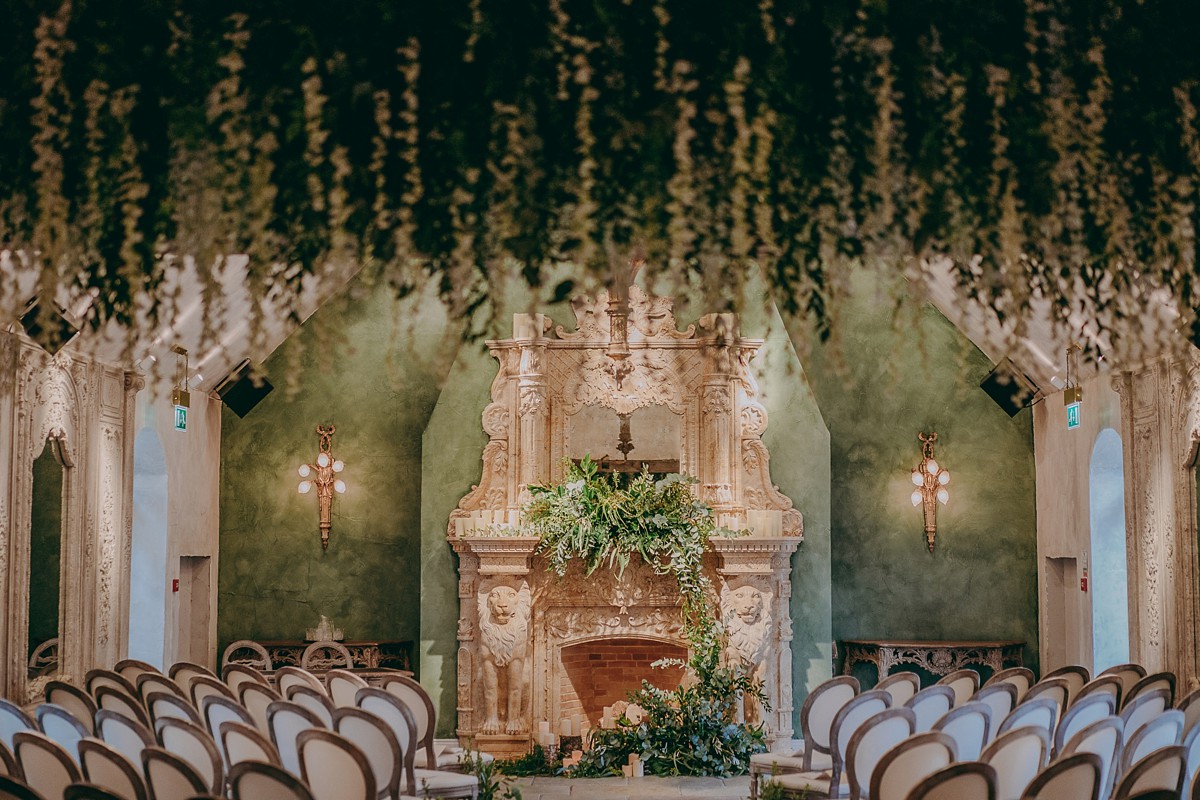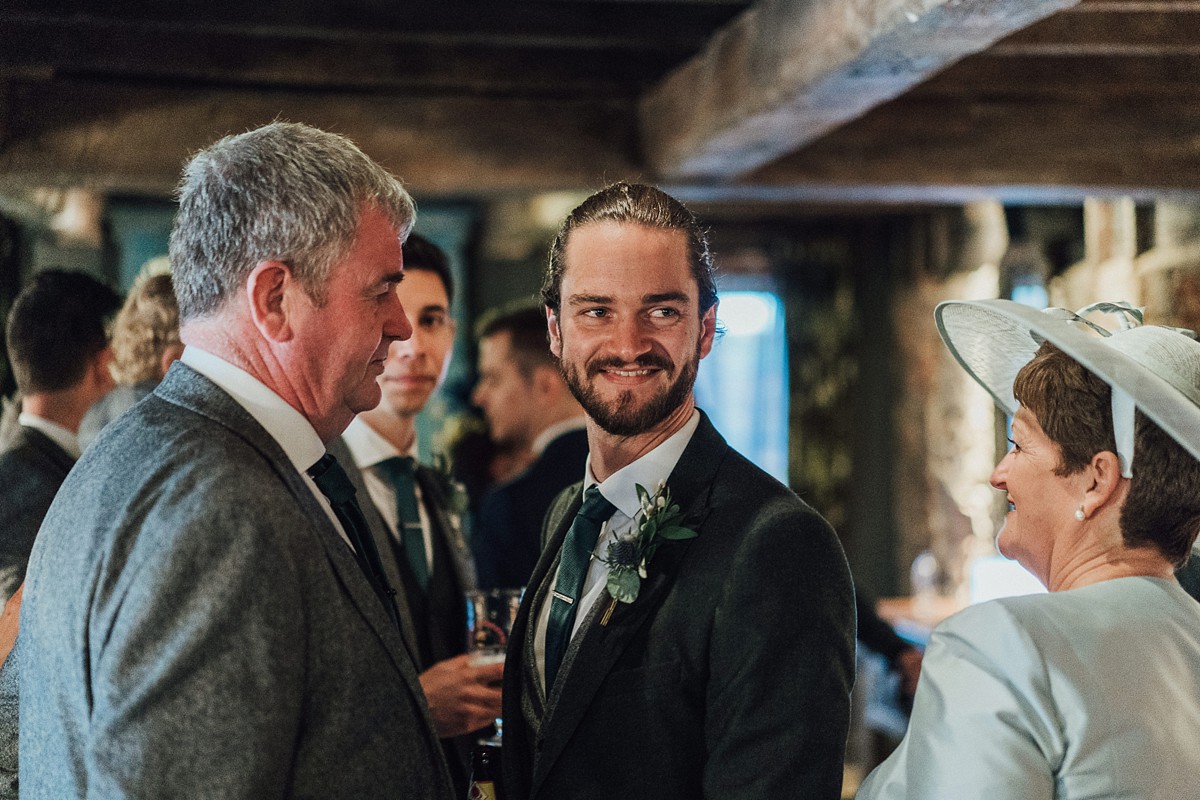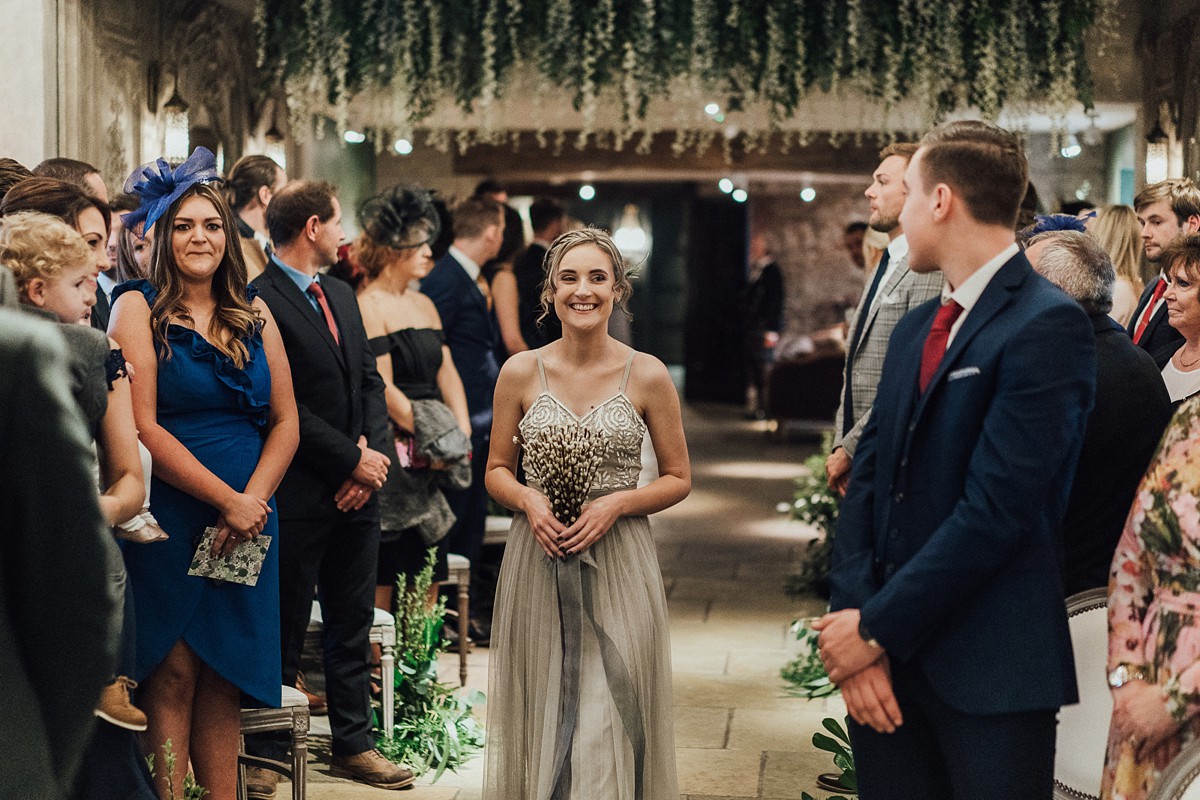 "My father accompanied me down the aisle to a string quartet playing Pachelbel's Canon in D. It's one of my all time favourite classical pieces of music and a wedding favourite. I've loved it since watching Father of the Bride!"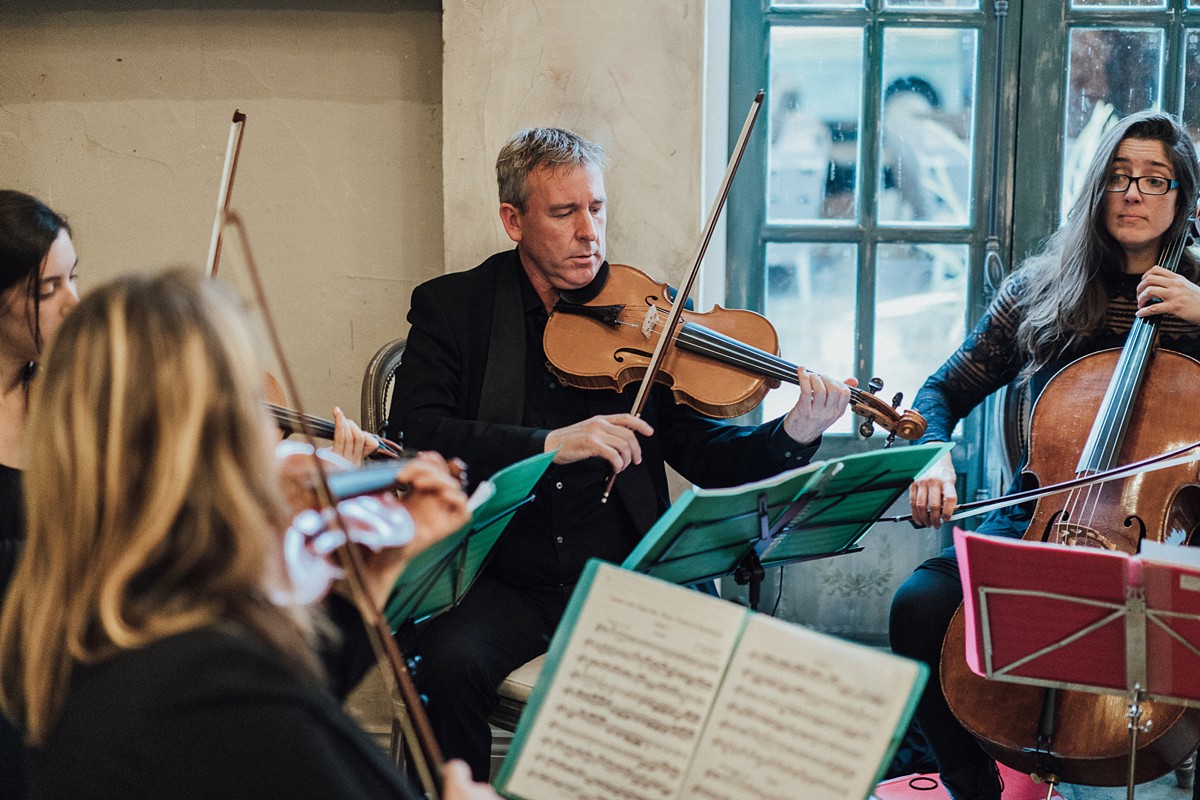 "My absolute favourite moment from the day was walking down the aisle and Matt turning round to see me. Once I'd seen him, all my nerves disappeared. I wouldn't have changed anything about our day, even though some things annoyed me, not everything has to be perfect. By the time I realised what had gone wrong, I wasn't bothered."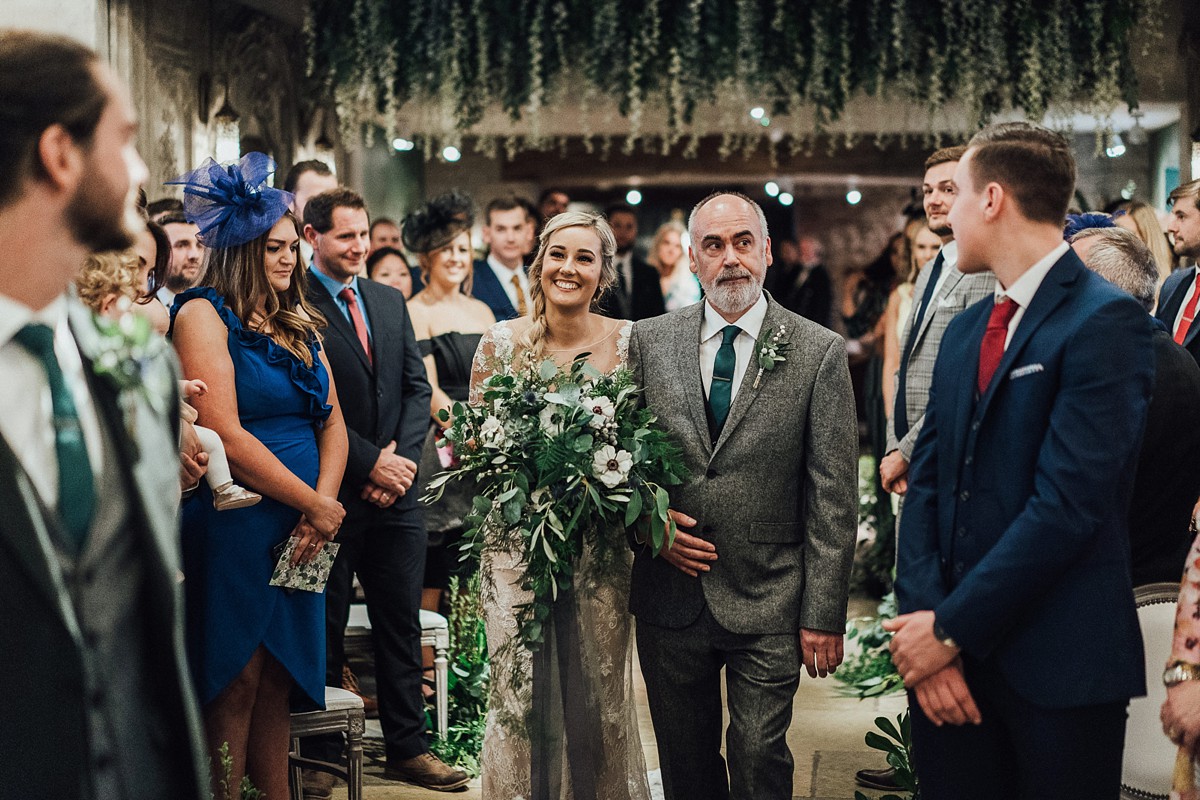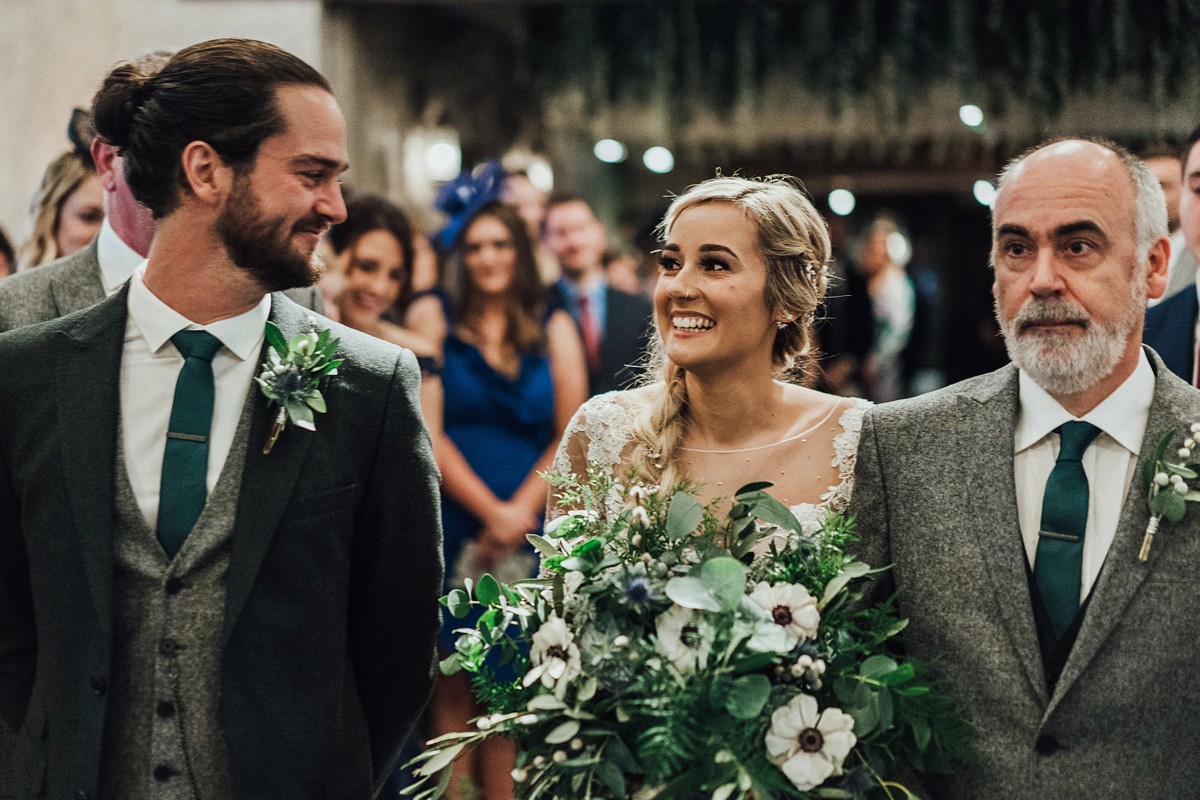 "I wanted our vows to be personal to us, quirky and make people smile so we wrote our own. We really wanted our ceremony to reflect our personalities and for our guests to really enjoy the service without it being boring."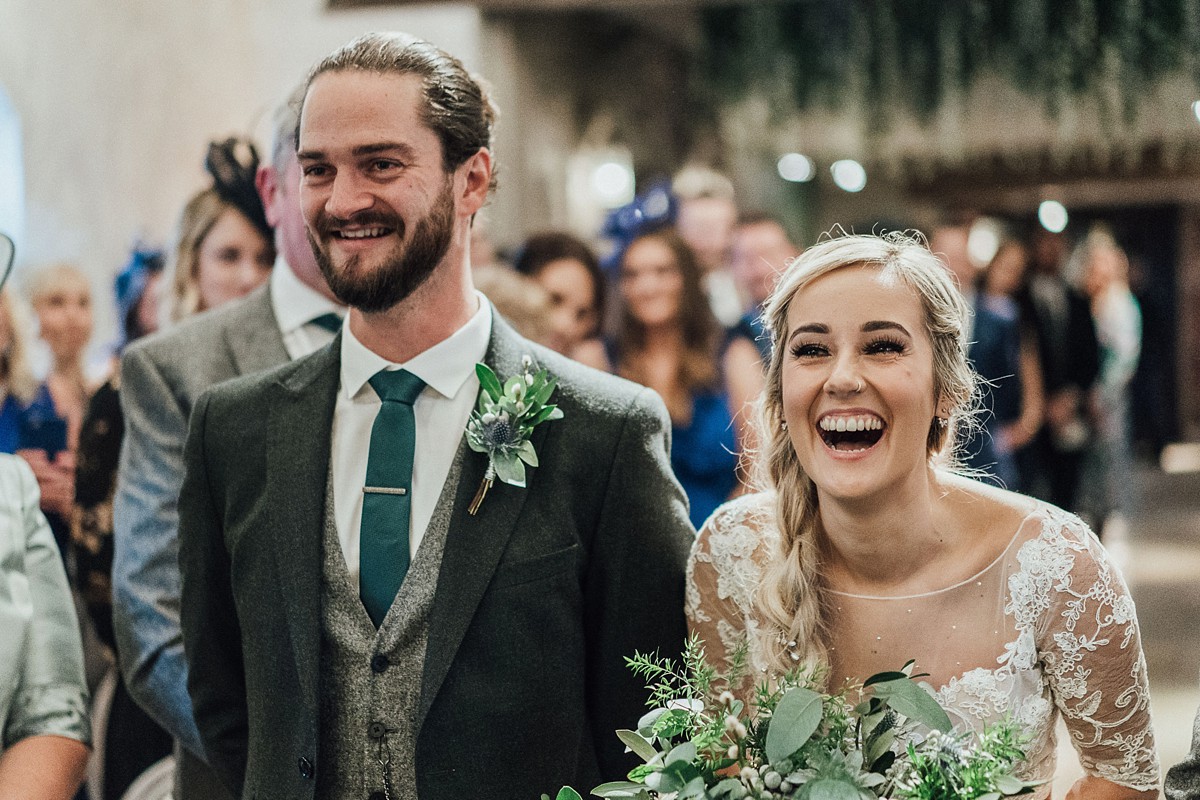 "We chose two readings; a short one called Love Isn't Perfect and read by Lilly Shardlow the grooms sister, and the other called The Dinosaurs, read by my best friend. It was a wonderful story about dinosaurs and love and I love dinosaurs so thought it would make everyone smile!"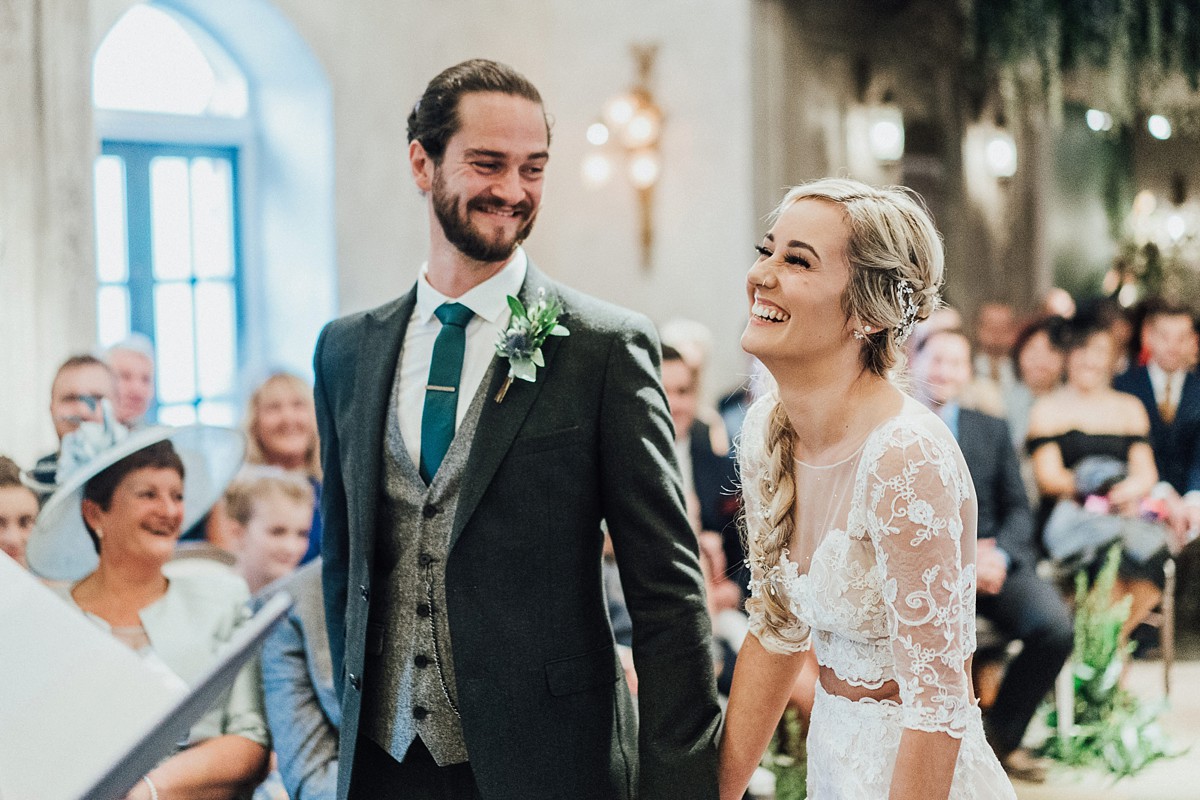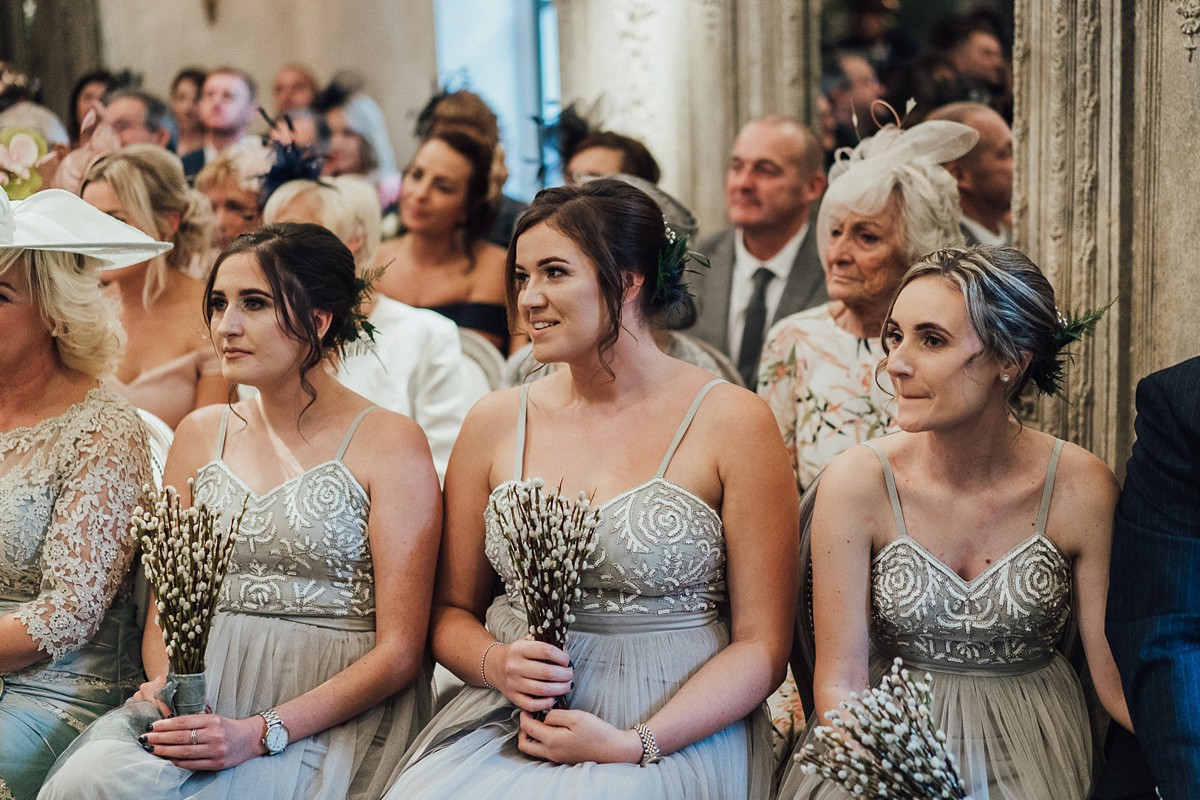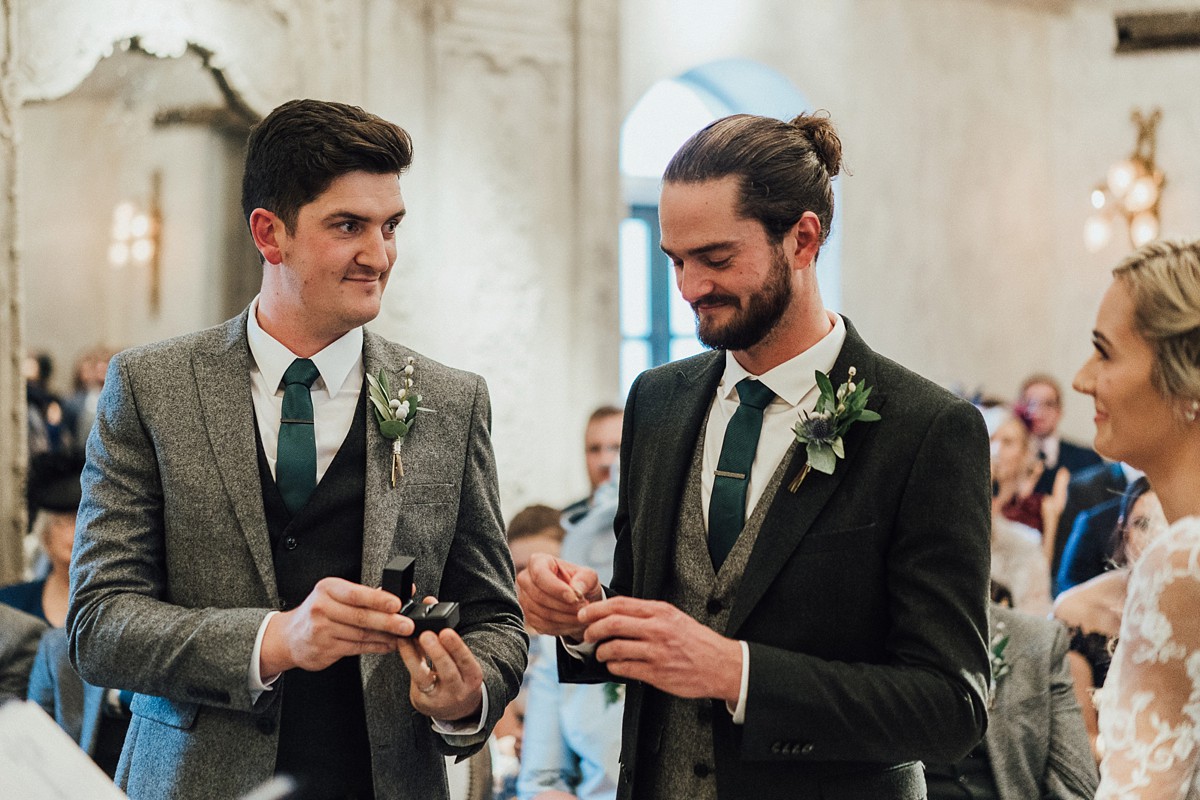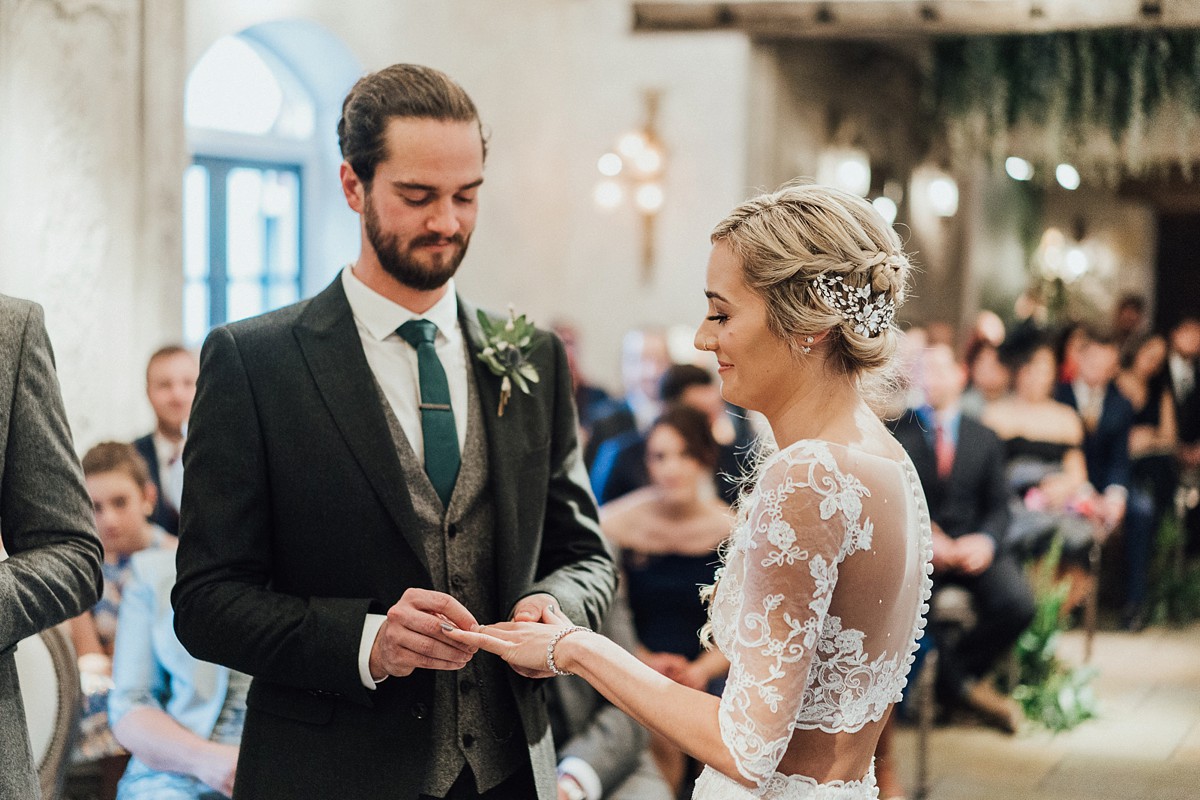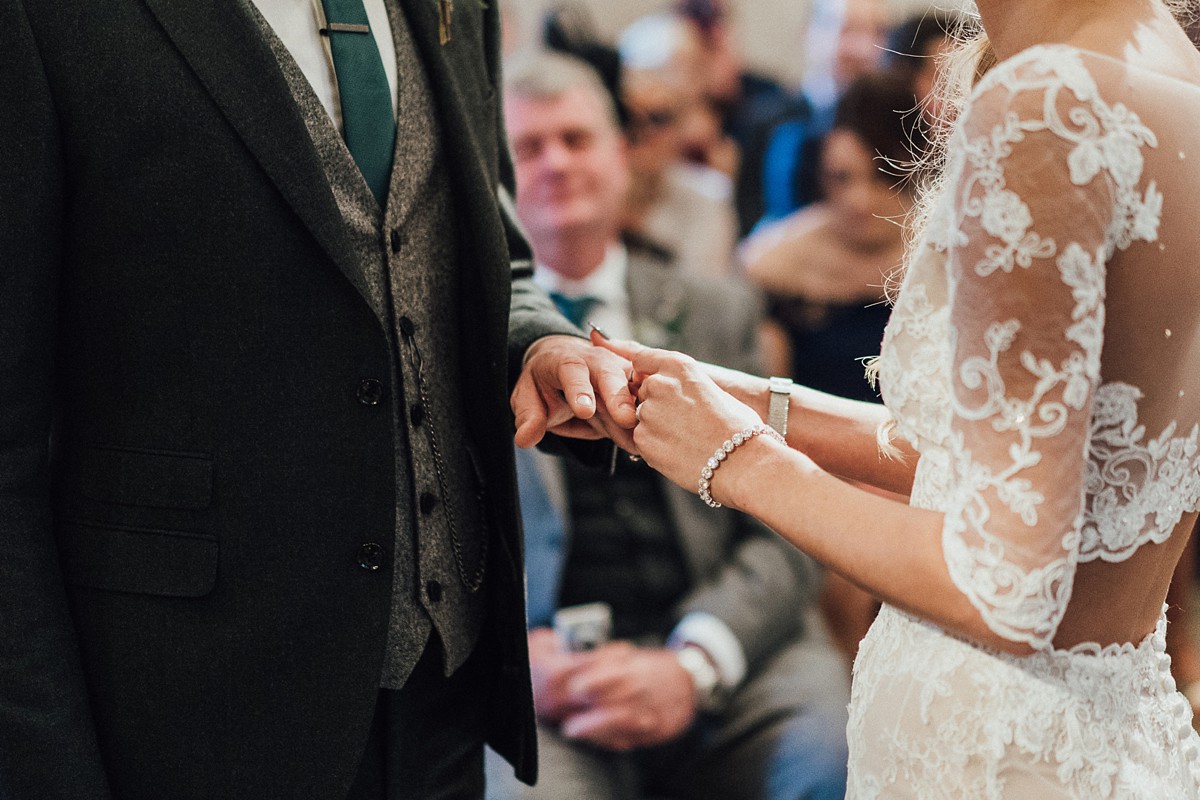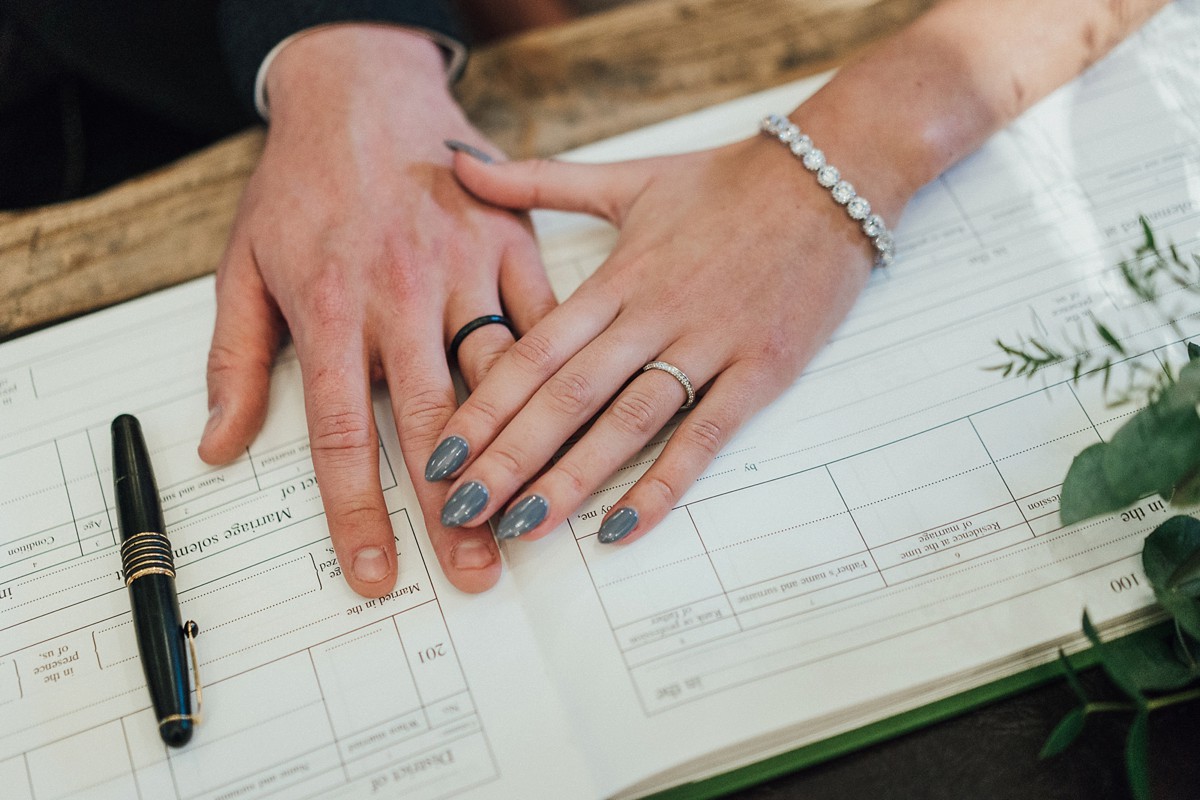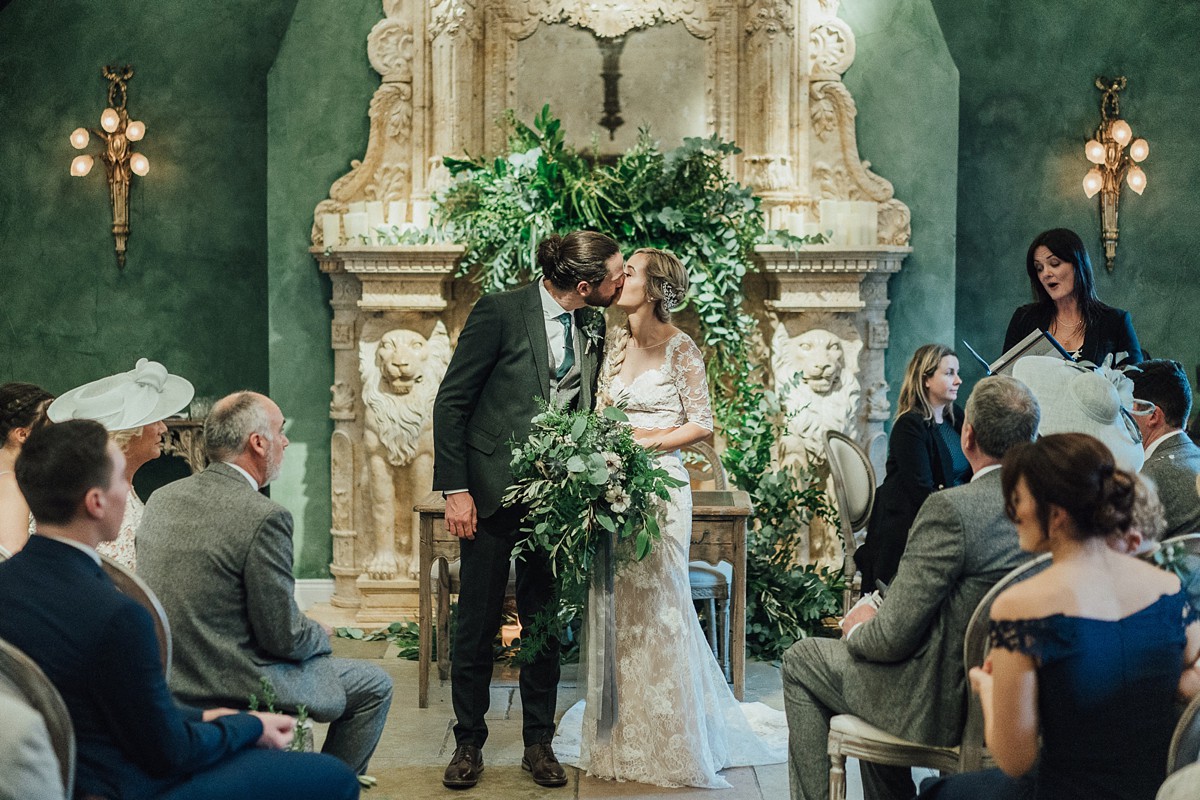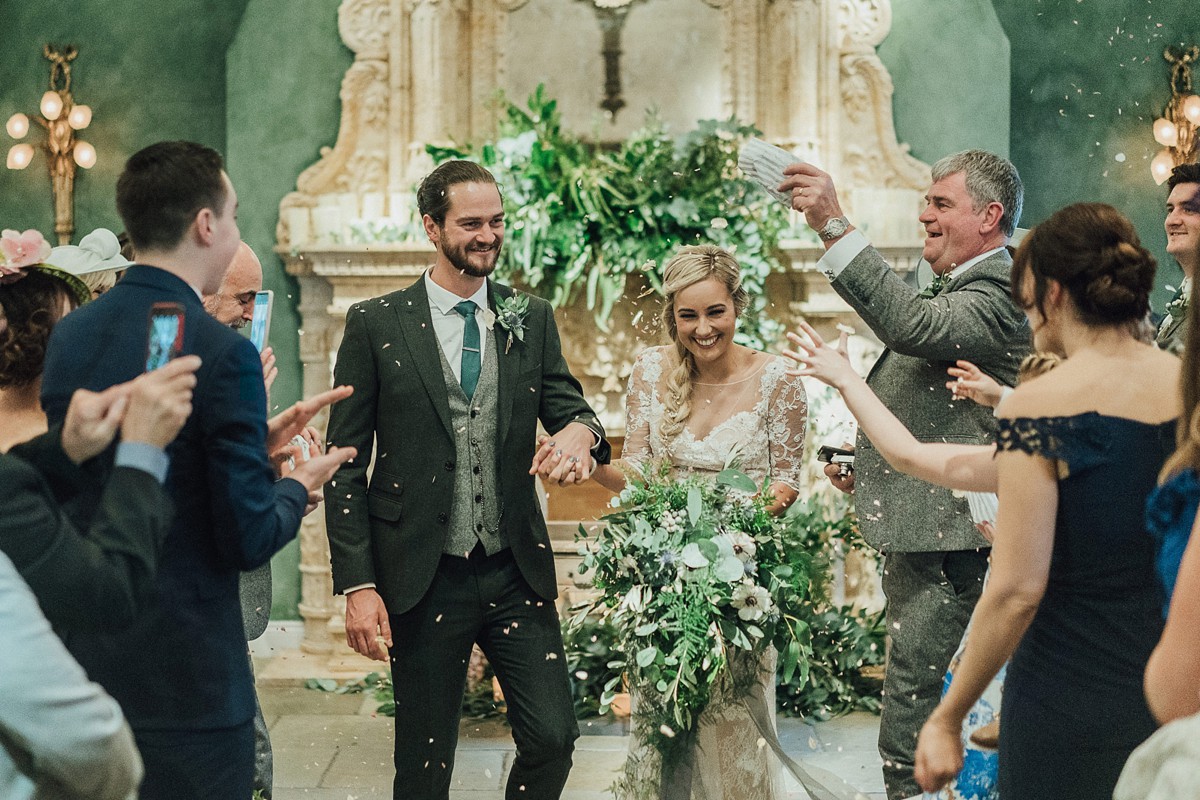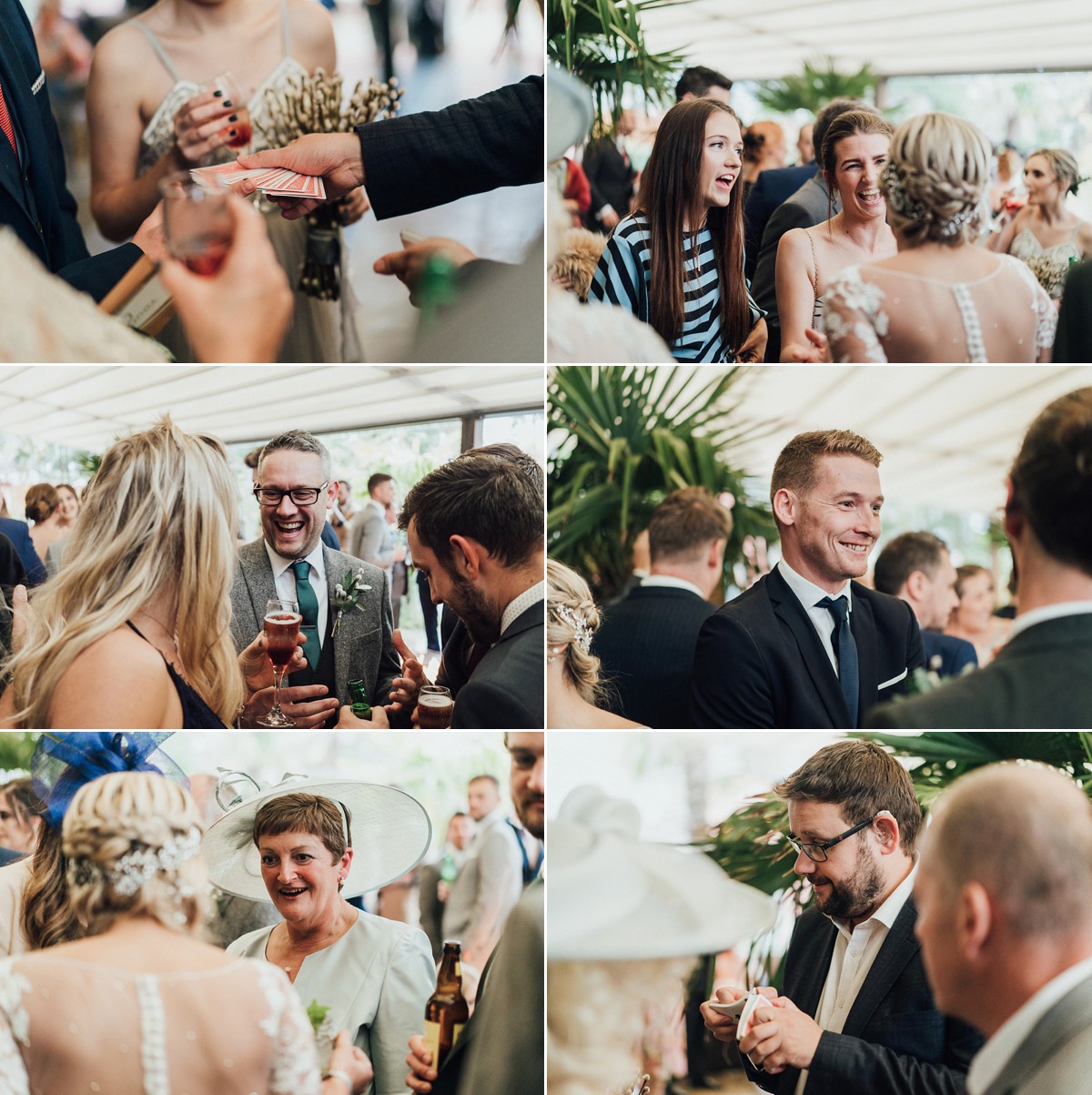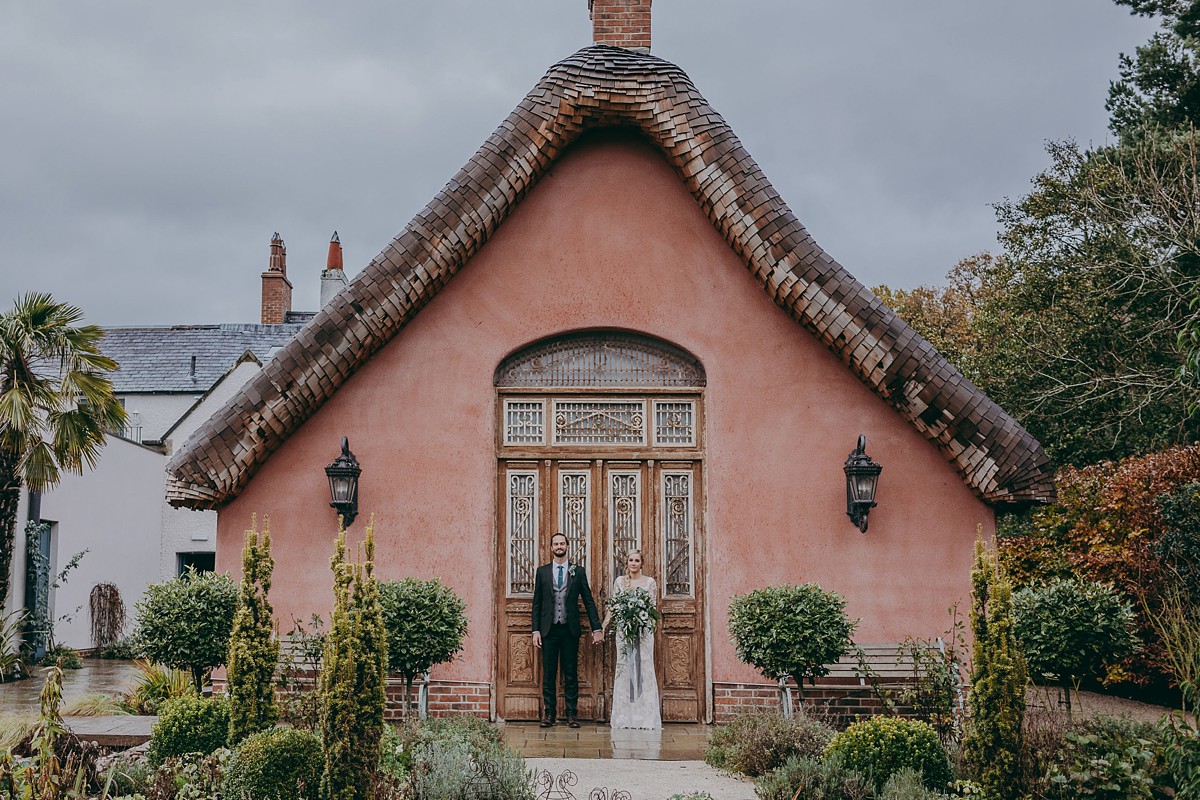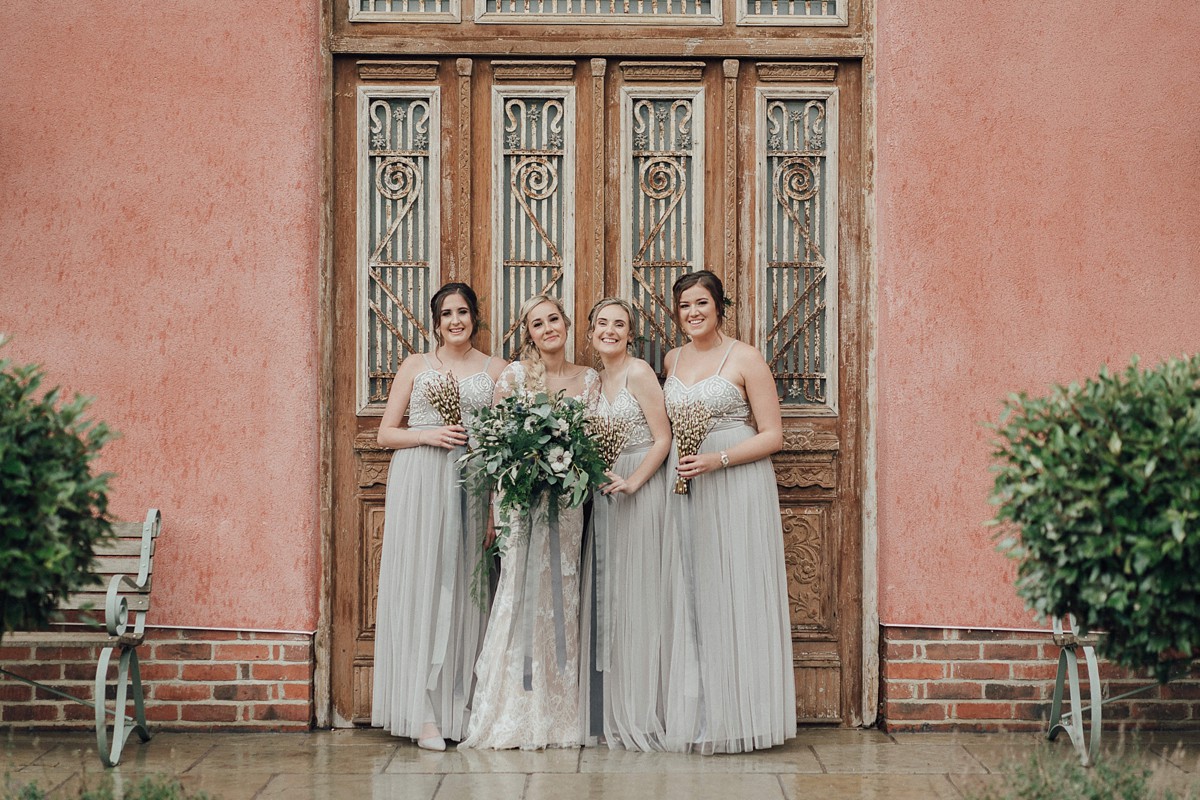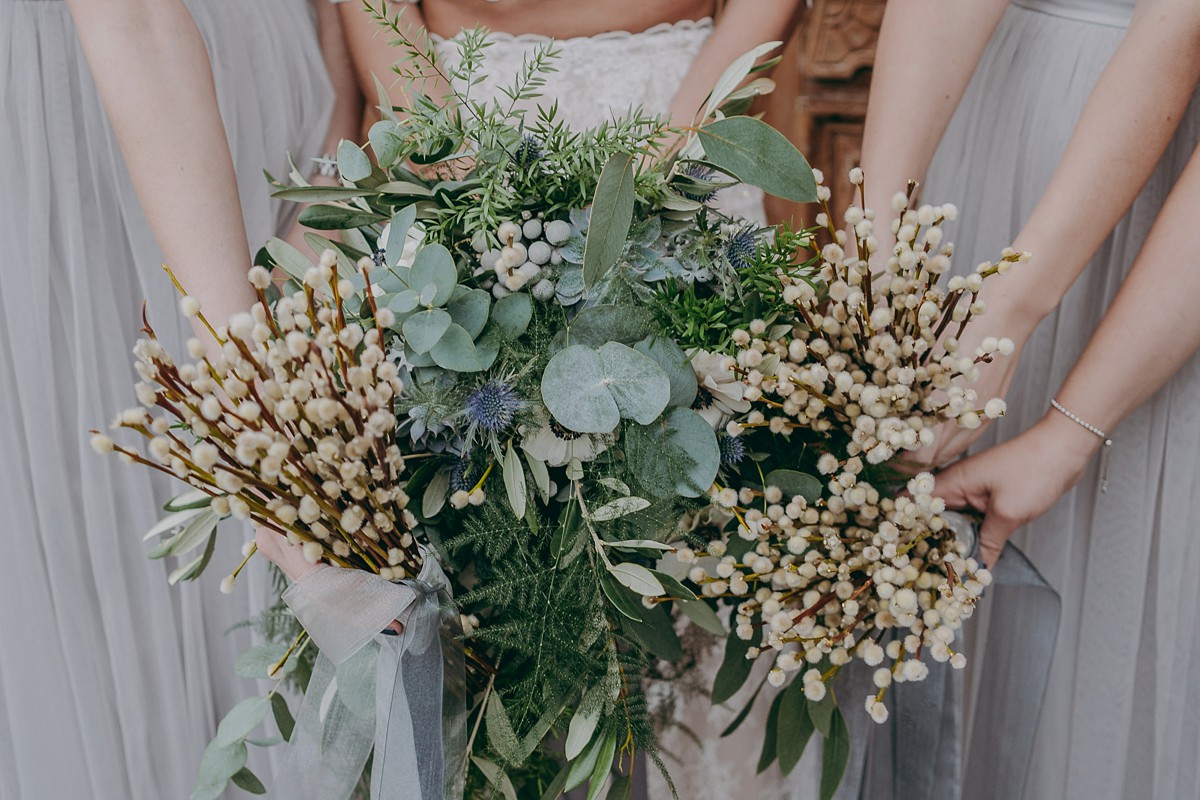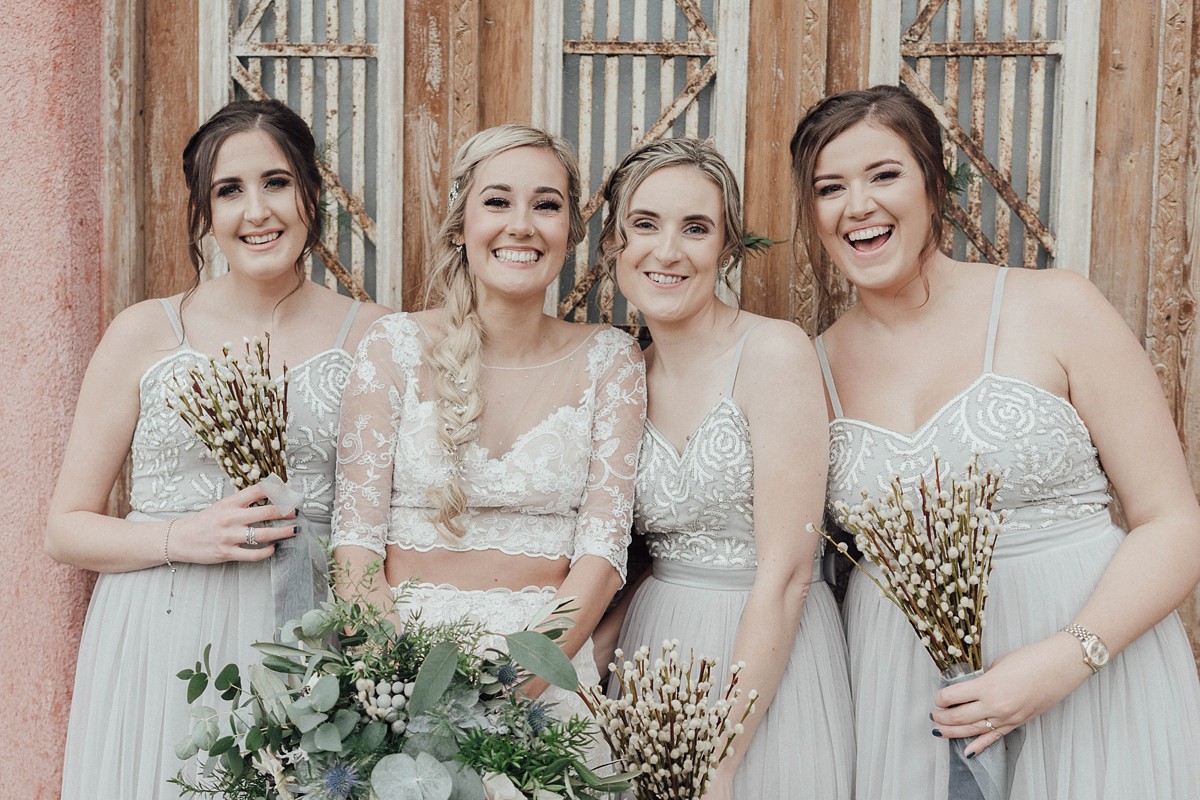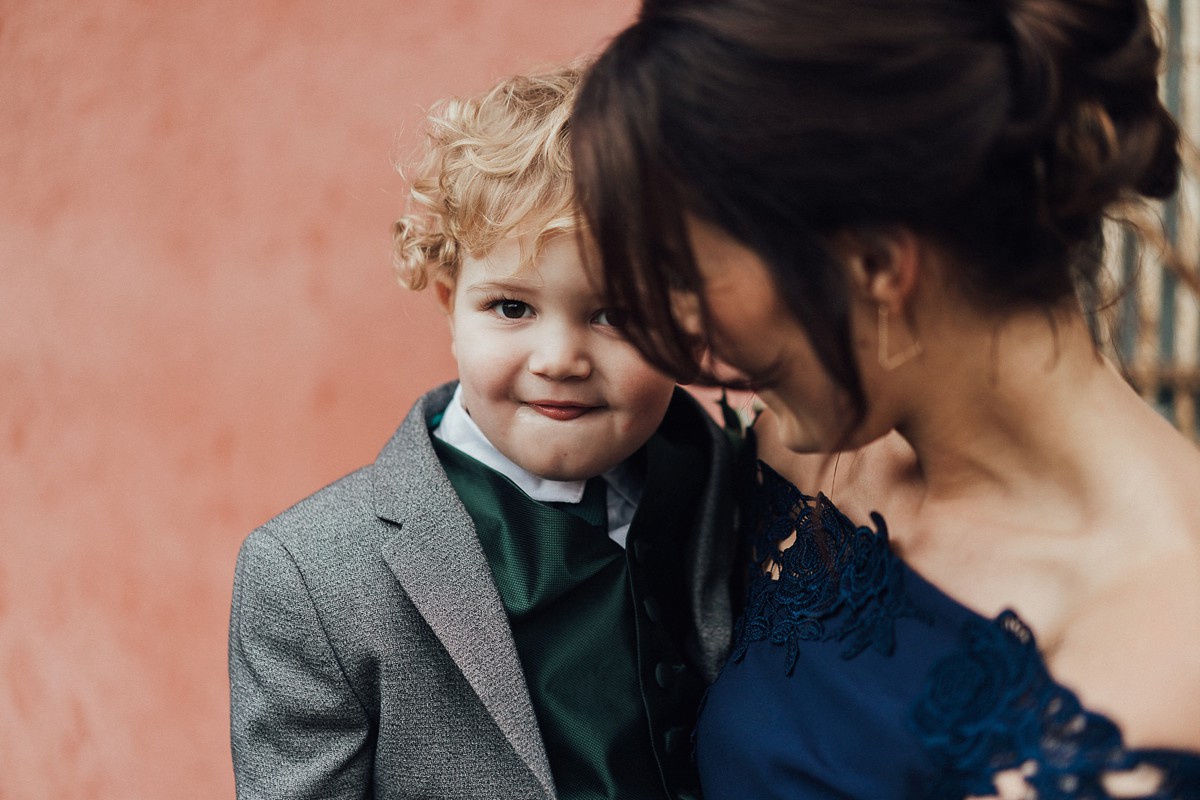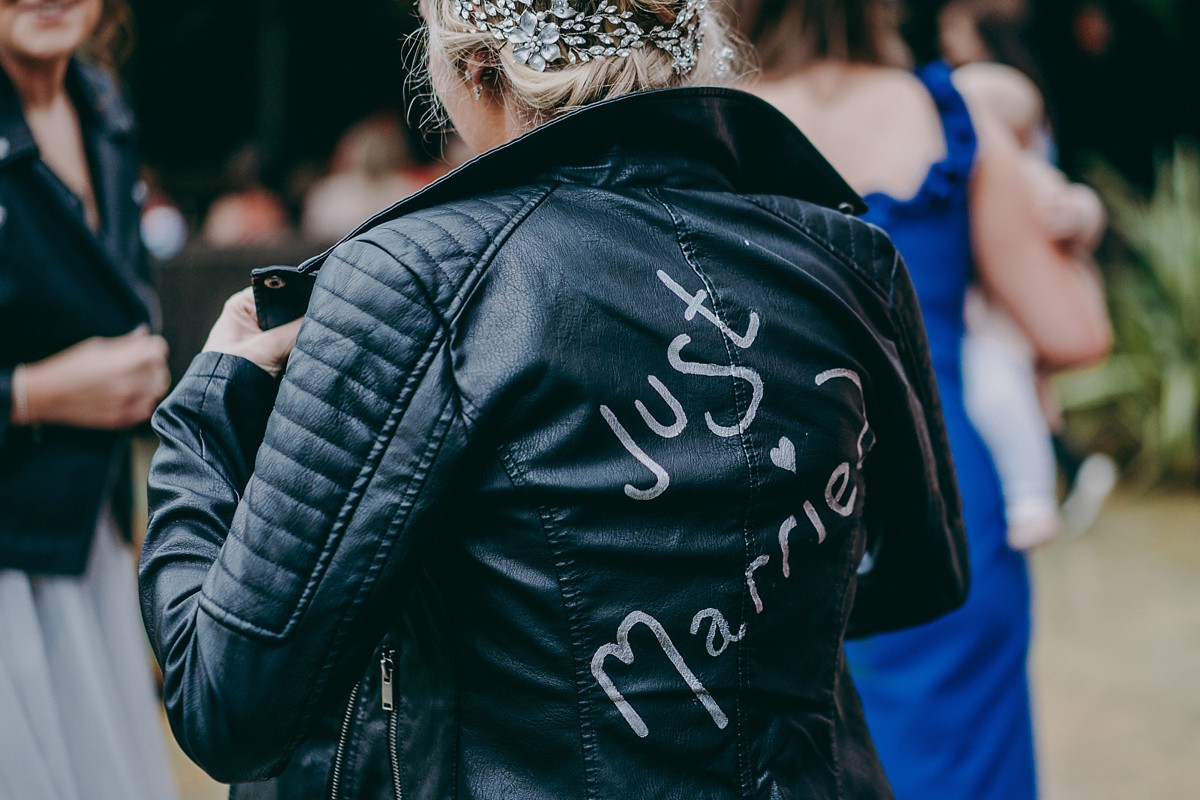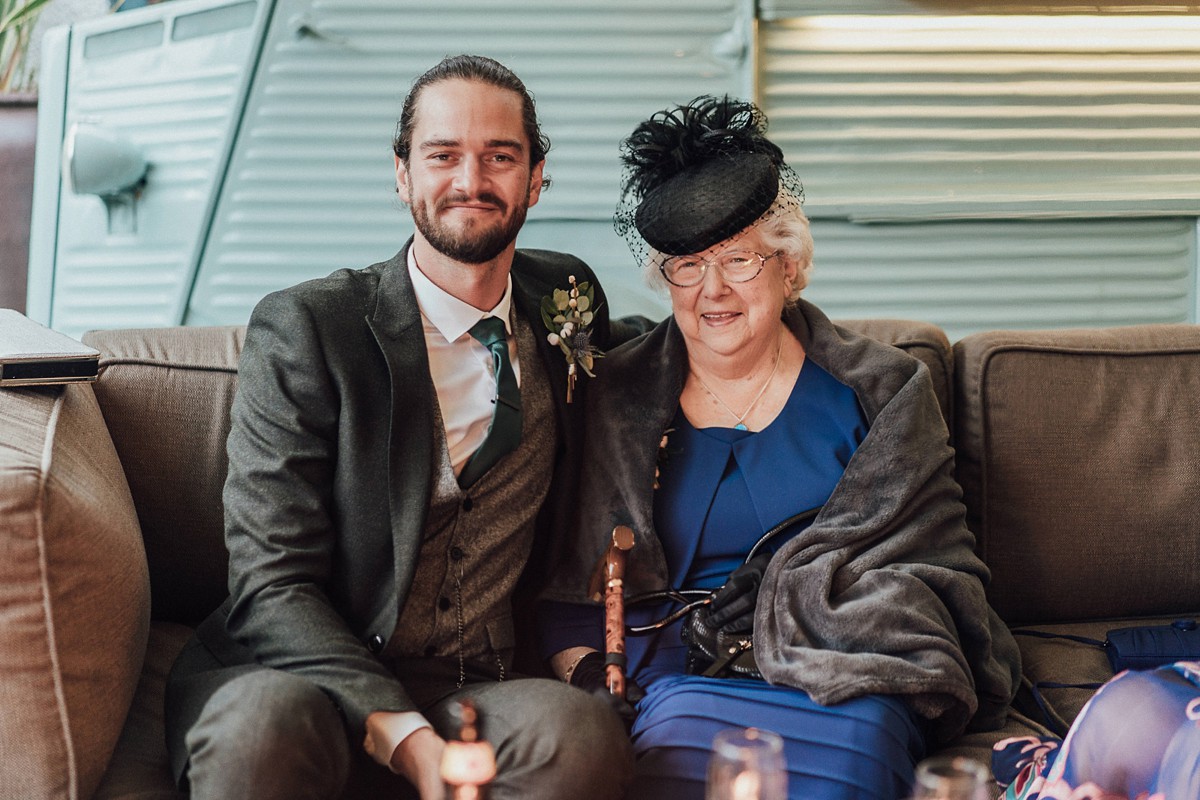 Capturing the venue in all it's glory was Yorkshire-based photographer Mr and Mrs Wedding who the couple booked without meeting him after being bowled over by the imagery and videos they spotted on Love My Dress.
"Craig's style of work is incredible and based on watching a video he had done for a friends wedding, we knew he would be perfect. I loved how the pictures were natural shots and there was nothing too posed. He also did the photos and video at the same time!"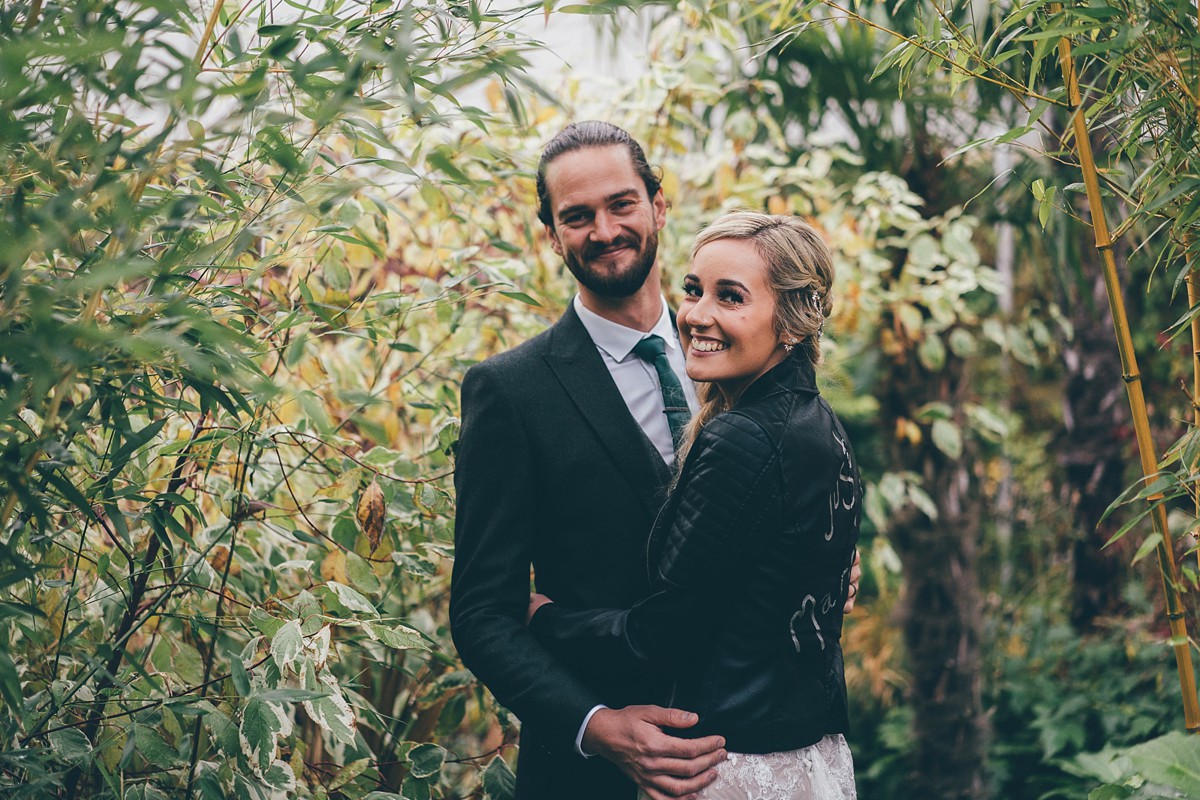 "The 8mm film was a huge bonus as it's our favourite style. Some videographers make the 8mm too modern and crisp so we loved what he did with ours."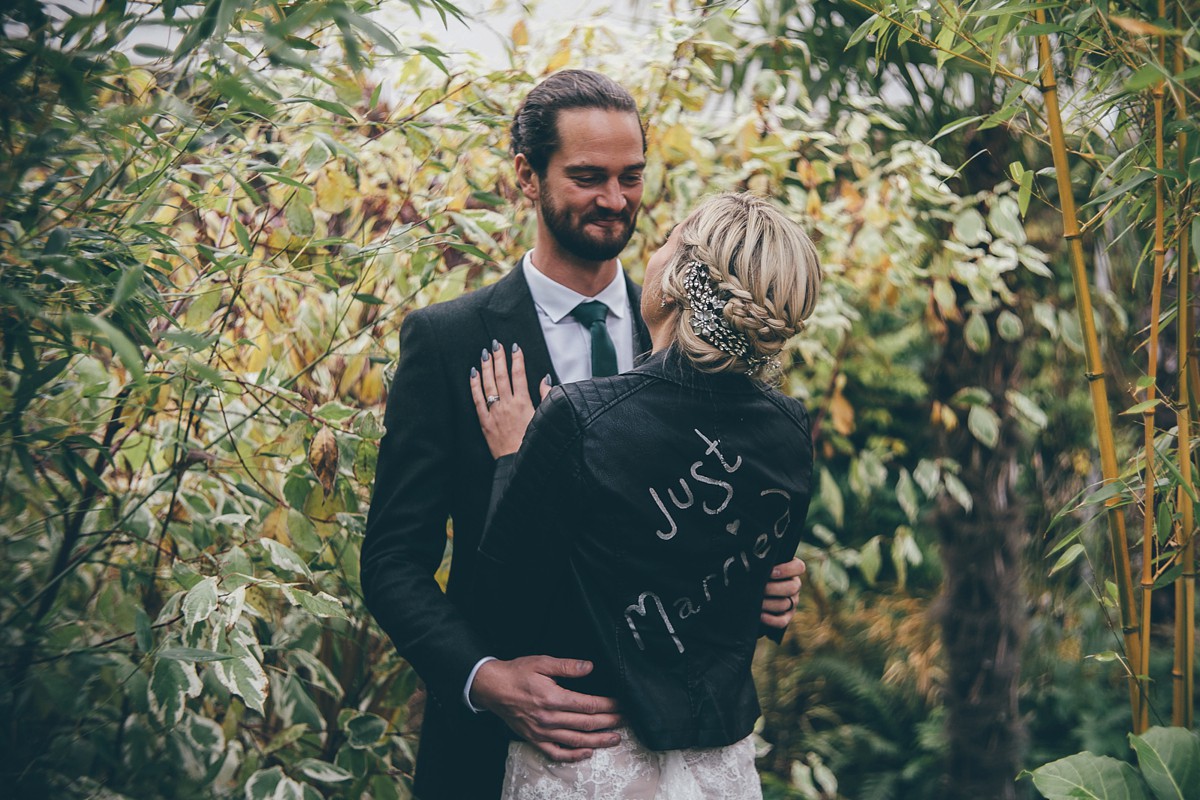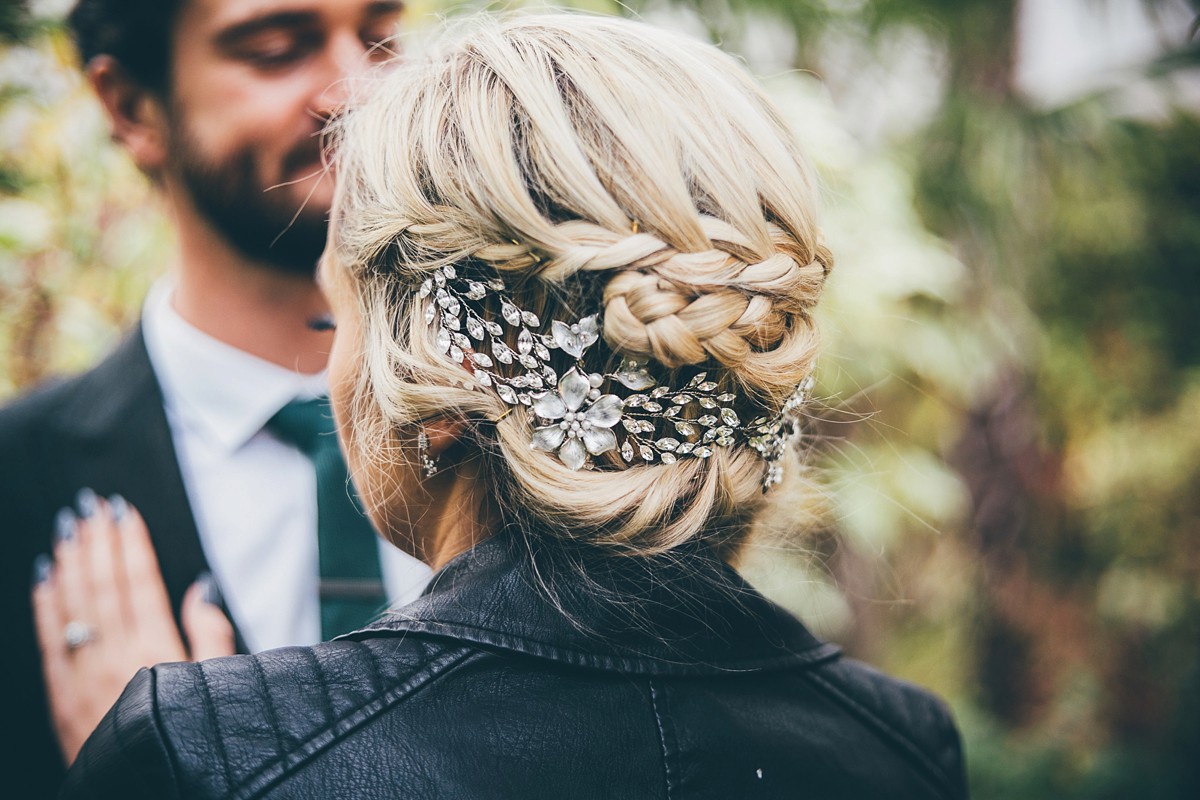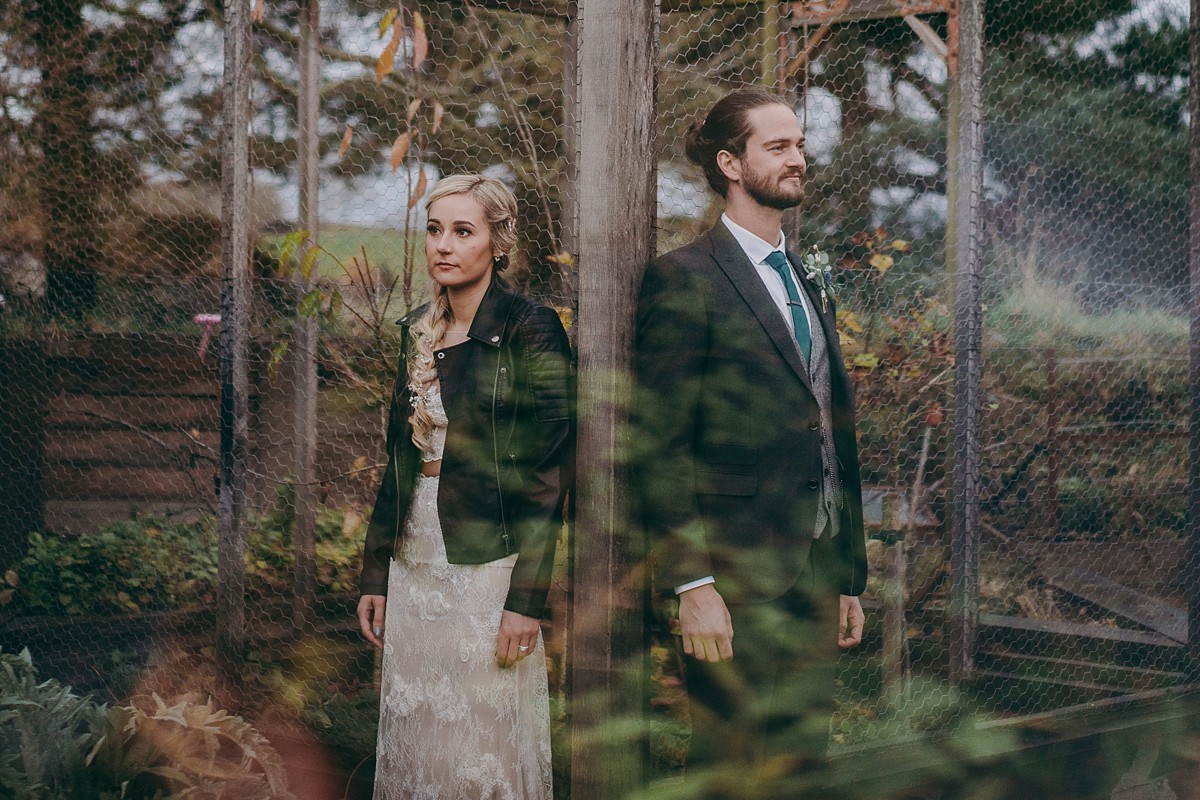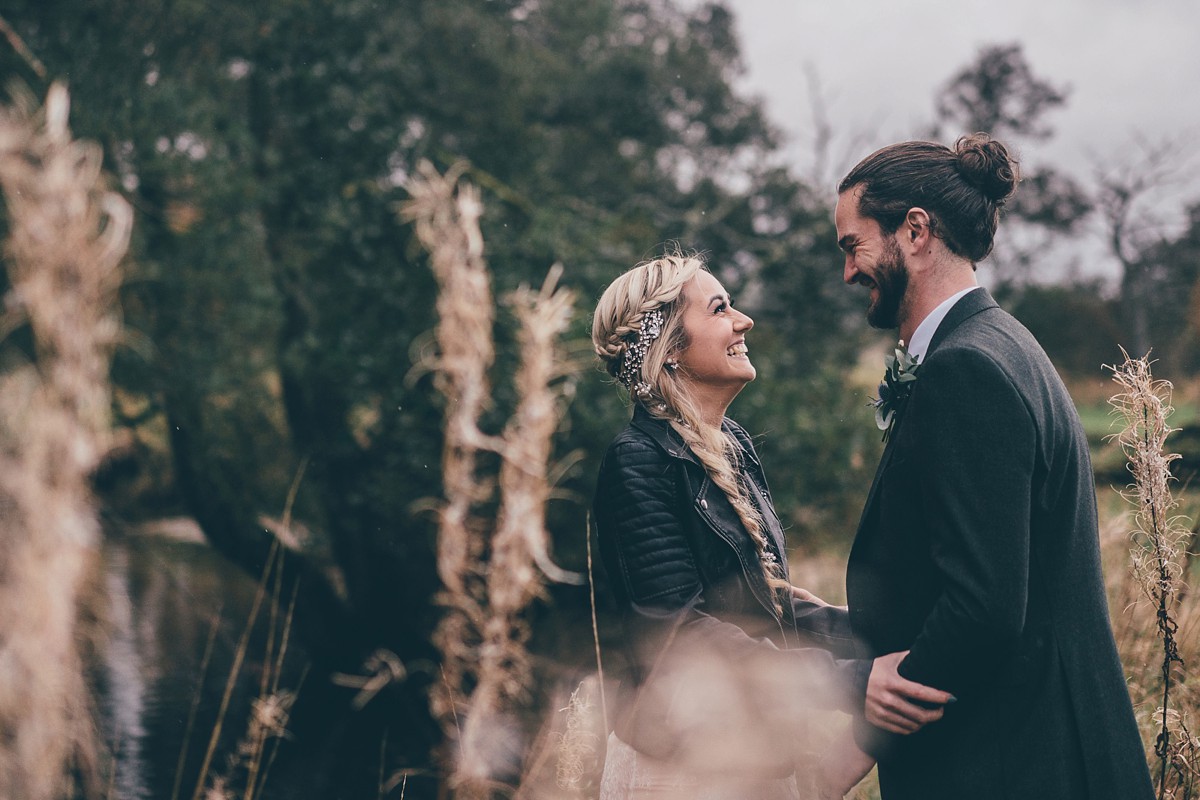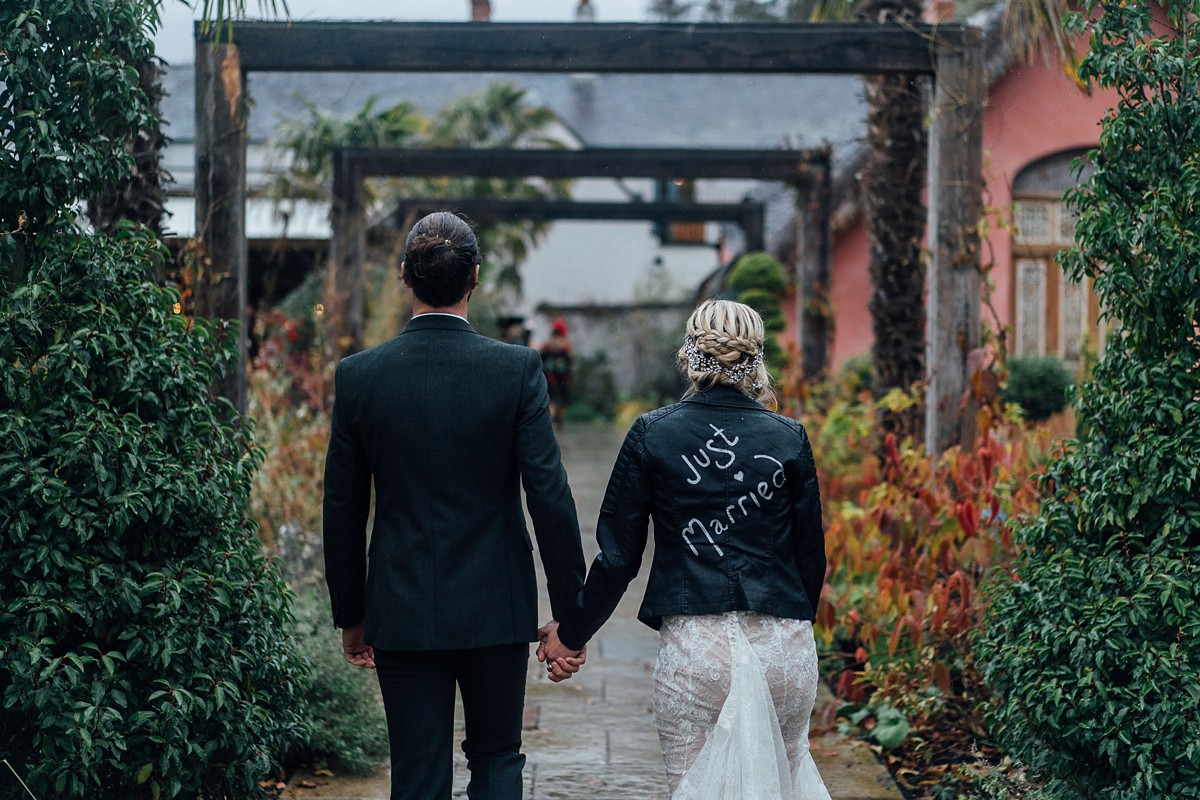 A drinks and canapes reception followed the ceremony before the bride and groom and their guests headed in doors to the fabulously decorated wedding breakfast room. The couple stuck to their theme of greenery and grey accents with tables adorned with foliage and silver sprayed pineapples, whilst white balloons decorated the top table with 'Mr' and 'Mrs' type.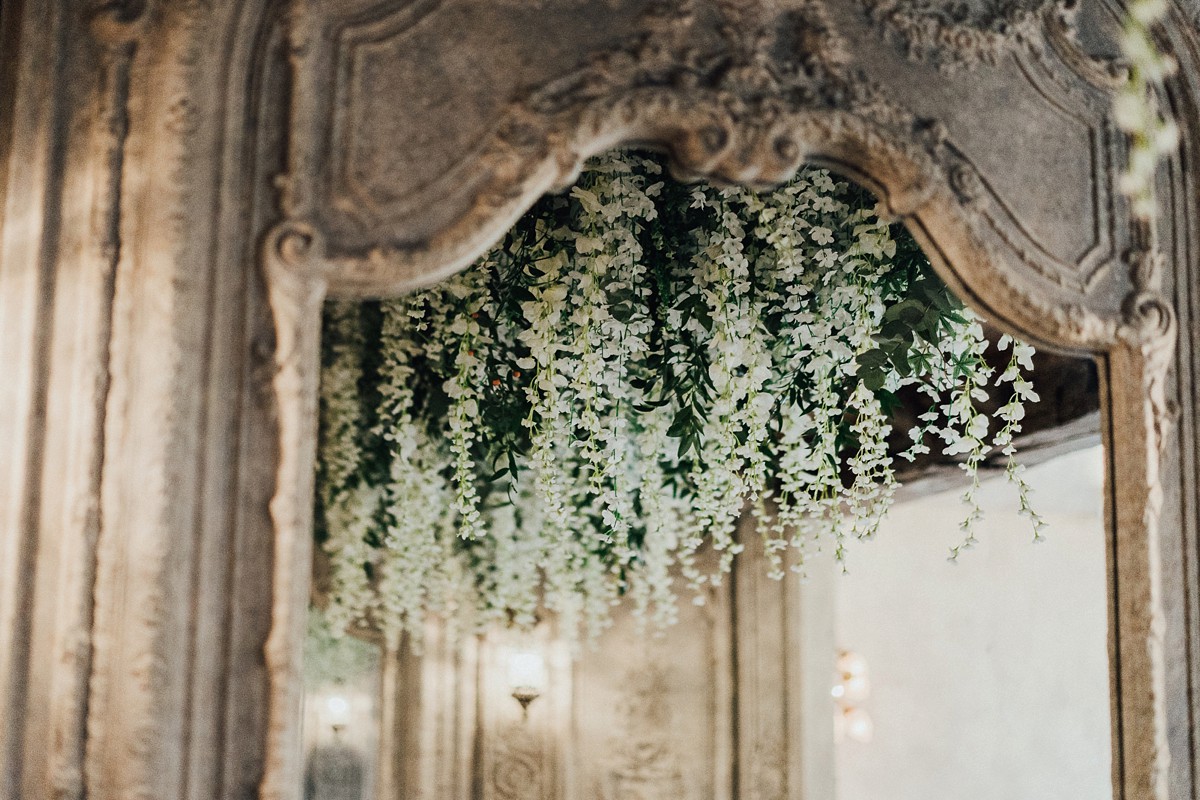 "We had foliage everywhere, all of which provided by the North East Wedding Planners. Le Petit Chateau catered the wedding breakfast and my friend Maria gifted us the wedding cake. We also had a cheese cake by the Northumberland Cheese Company."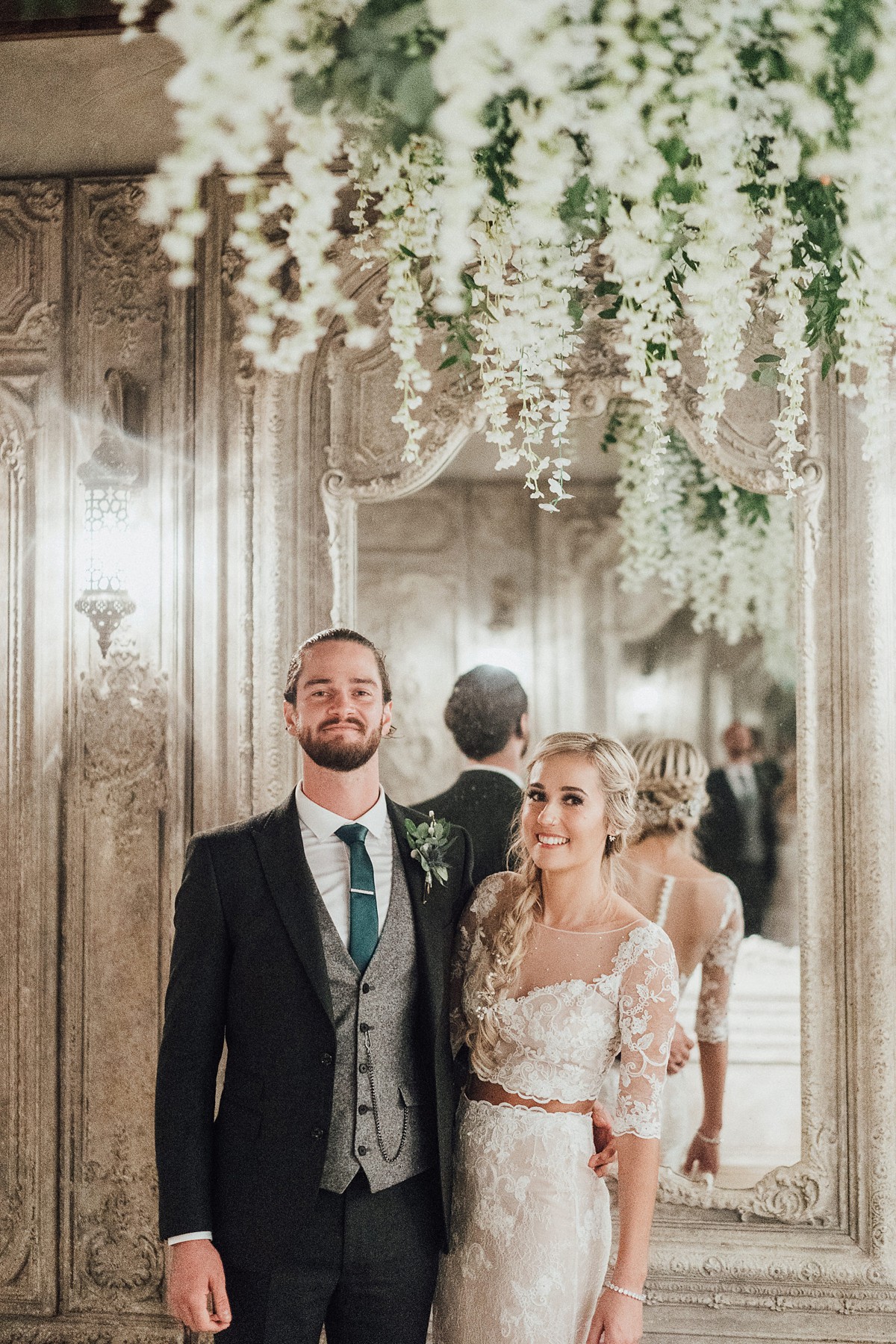 "Our stationery was designed by Emmy Designs and we provided all of our guests with a 'touch of sparkle' during the meal as the favours; sorbet topped with limoncello and prosecco."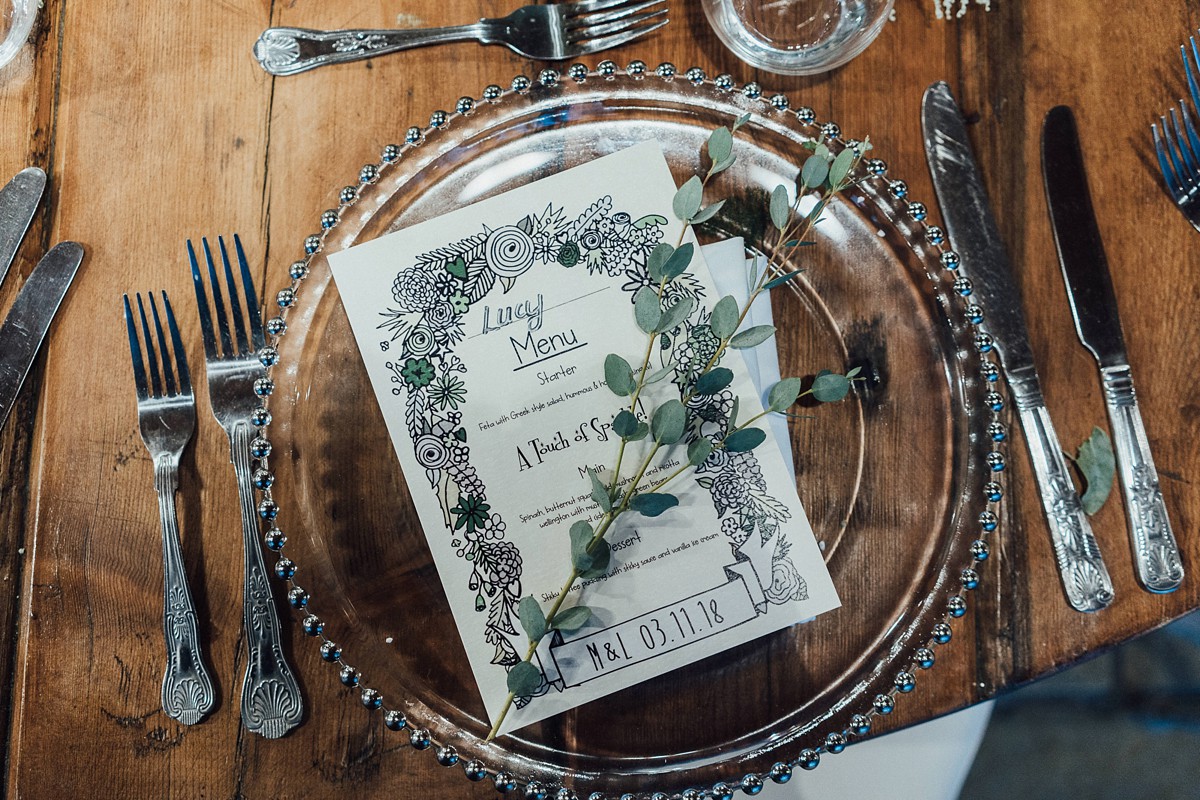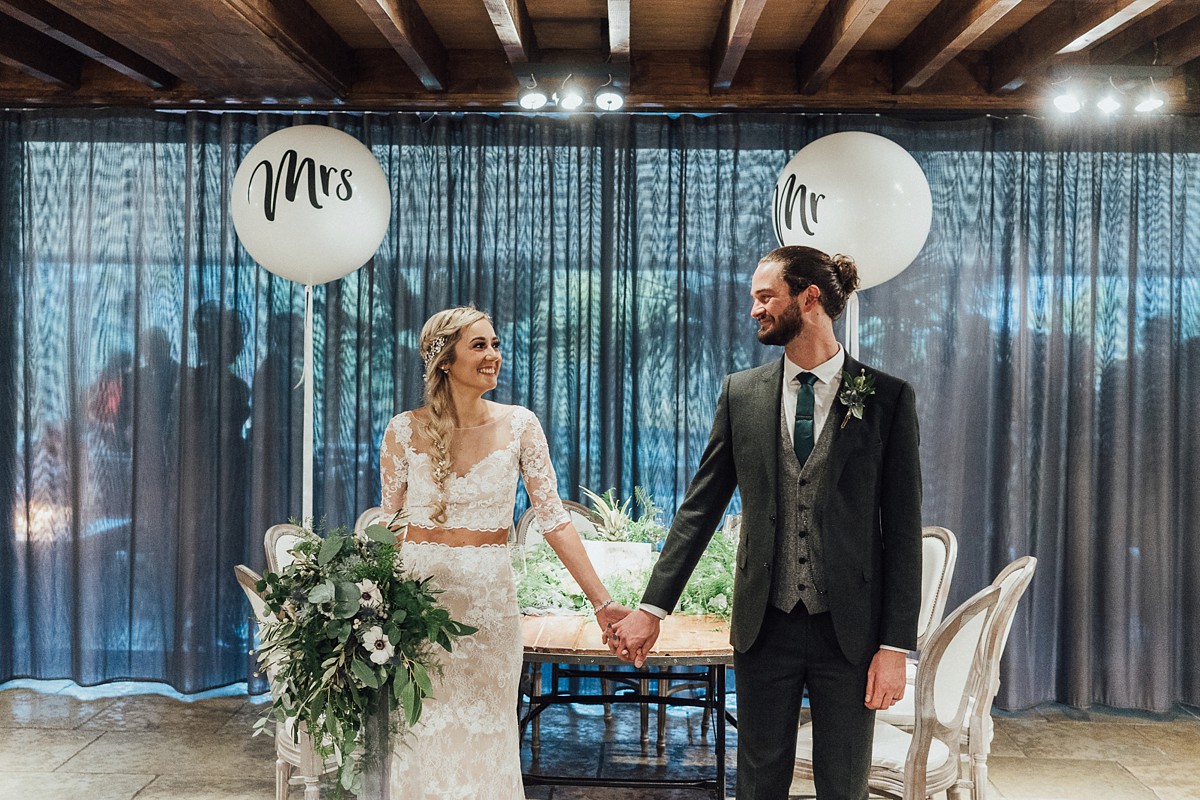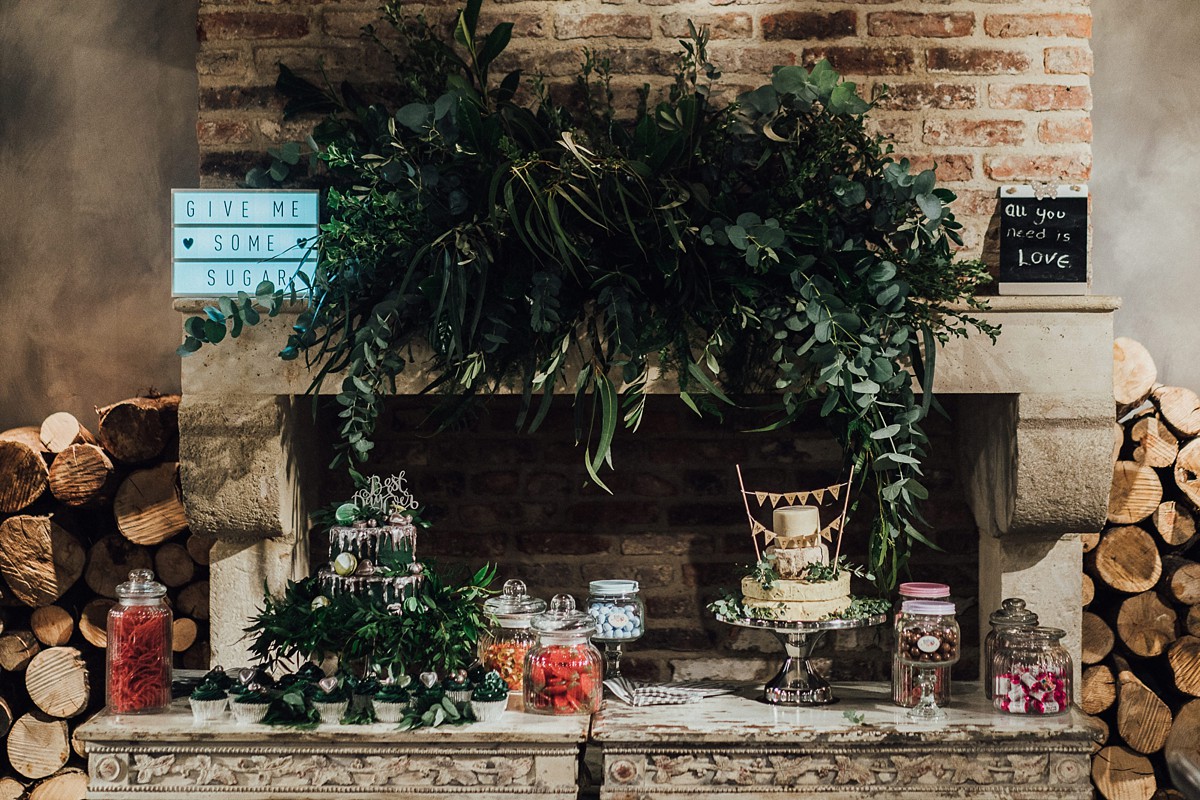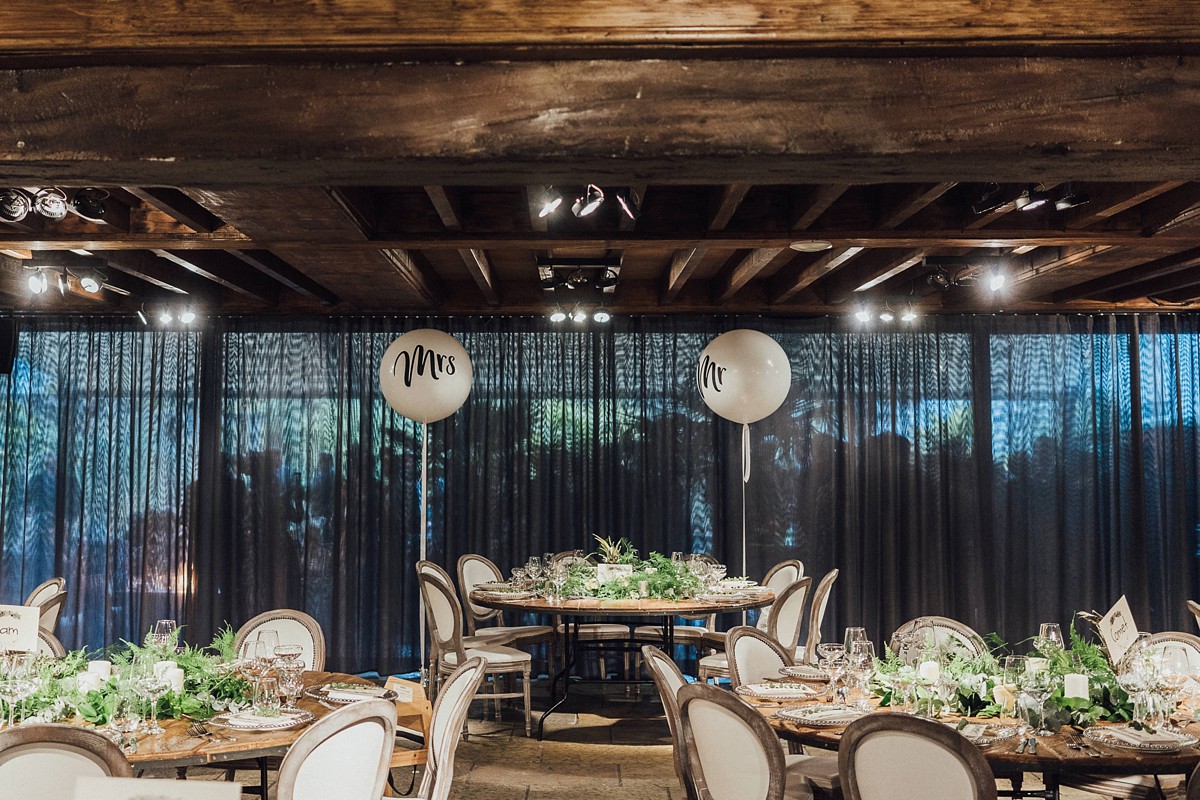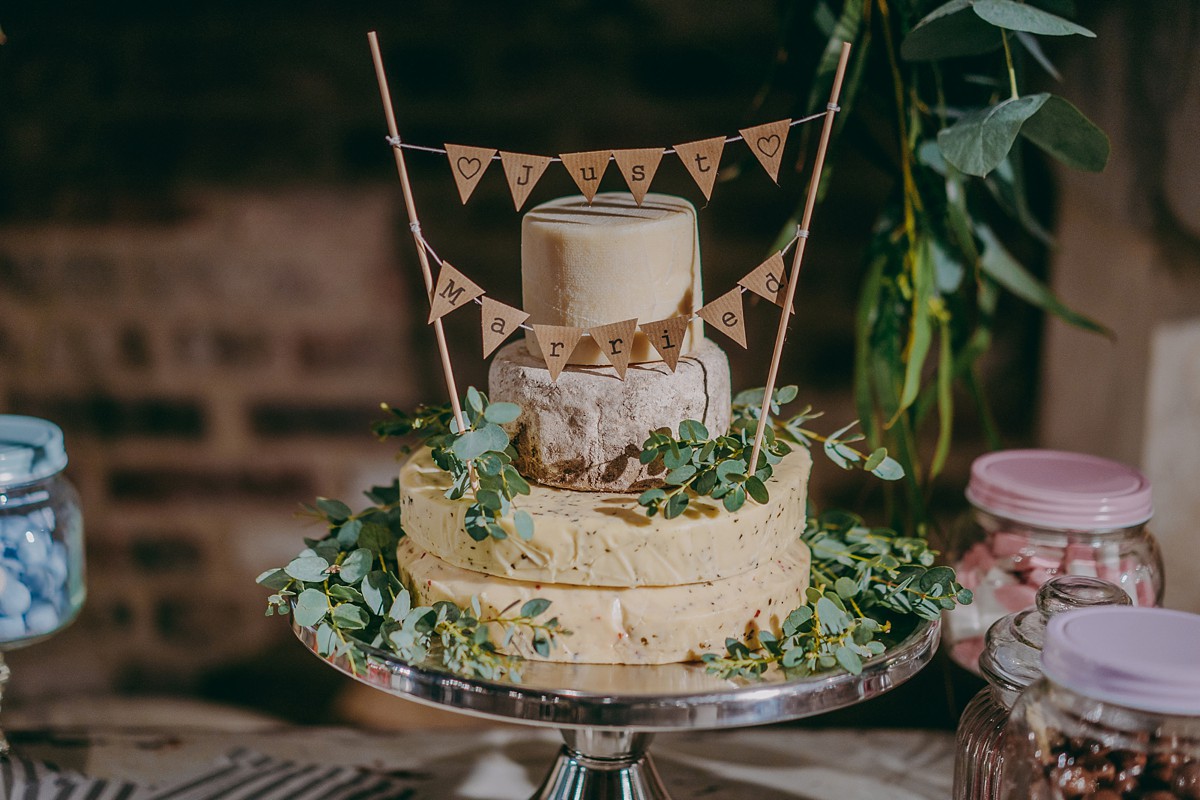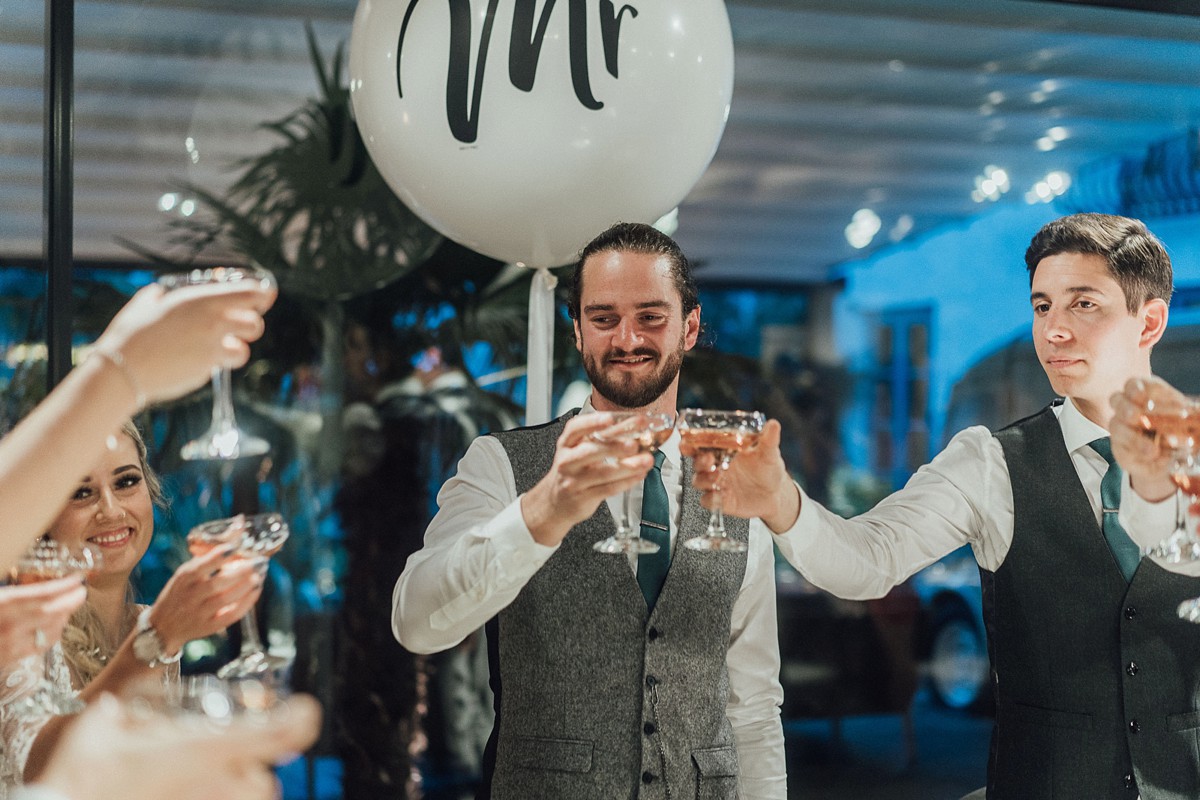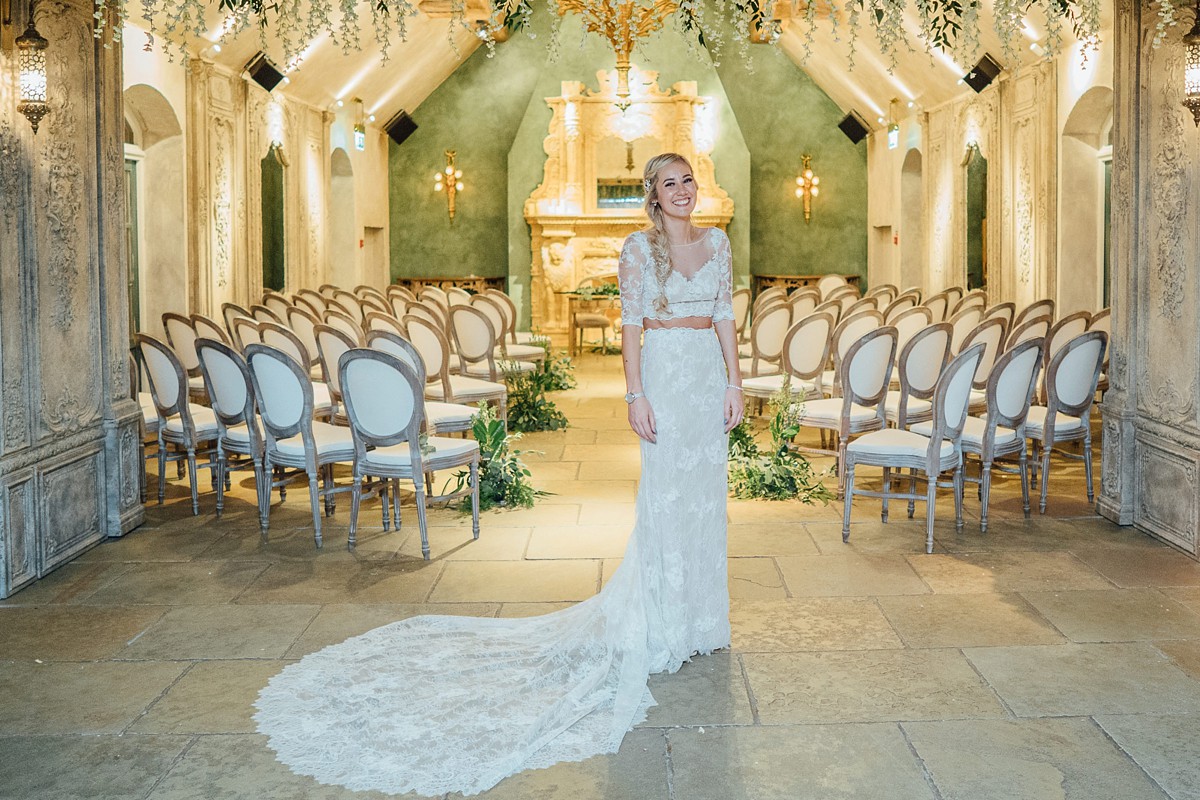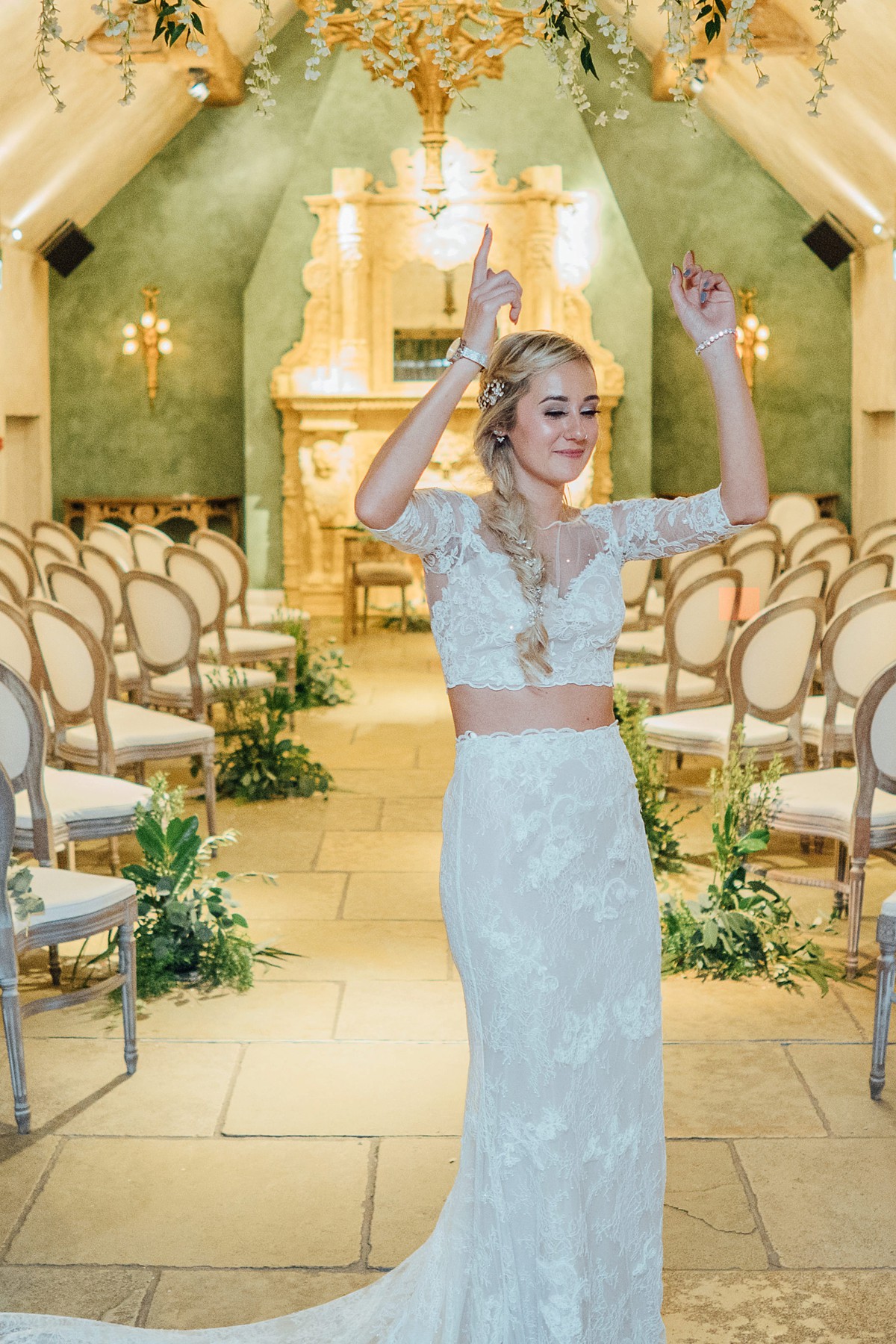 Guests were entertained throughout the day by Aurora Strings, James Harrison Pianist and Alex Jobson, a magician. The wedding breakfast soon turned into a party with the Singles Table Band kicking off celebrations and keeping everyone on the dance floor for the rest of the night.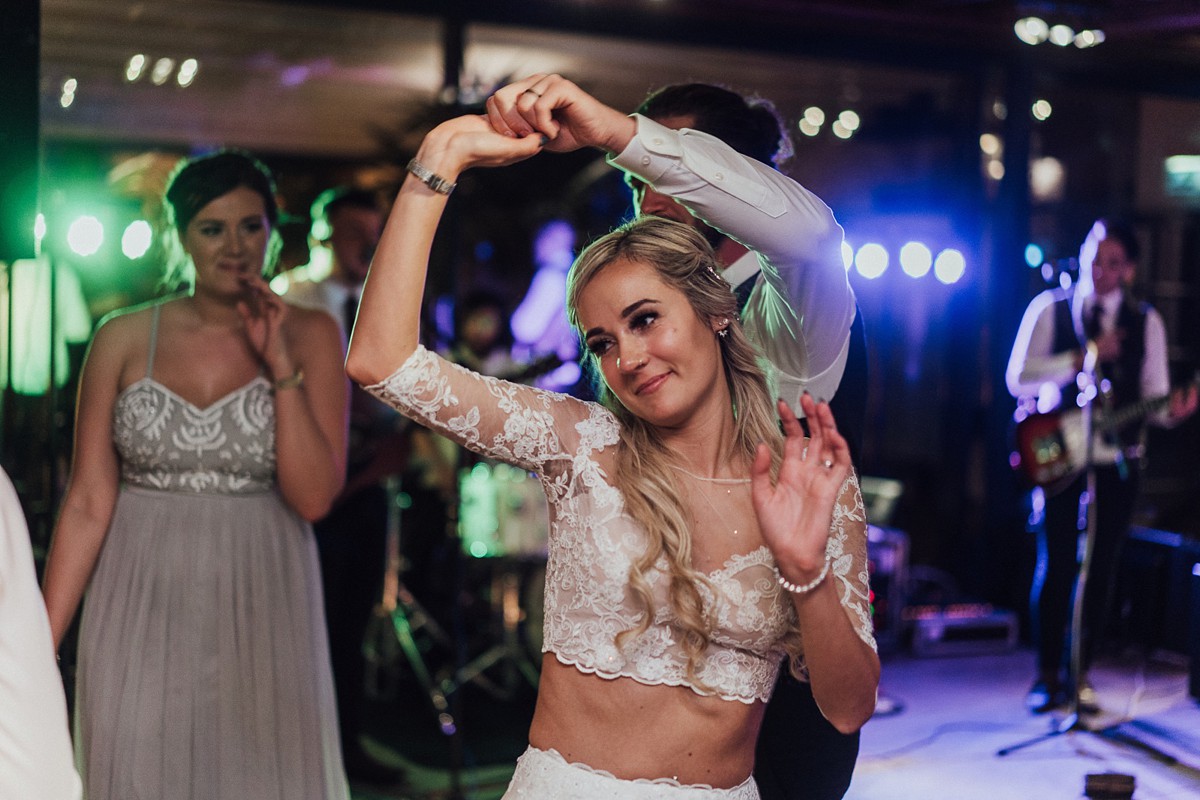 "Instead of a traditional first dance, we got everyone on the dance floor to dance to Never Forget by Take That. Nothing personal as such, but we both love the song and it's an easy dance routine for everyone to get involved with. It was one of my favourite parts of the day as the whole wedding party was up on the dance floor."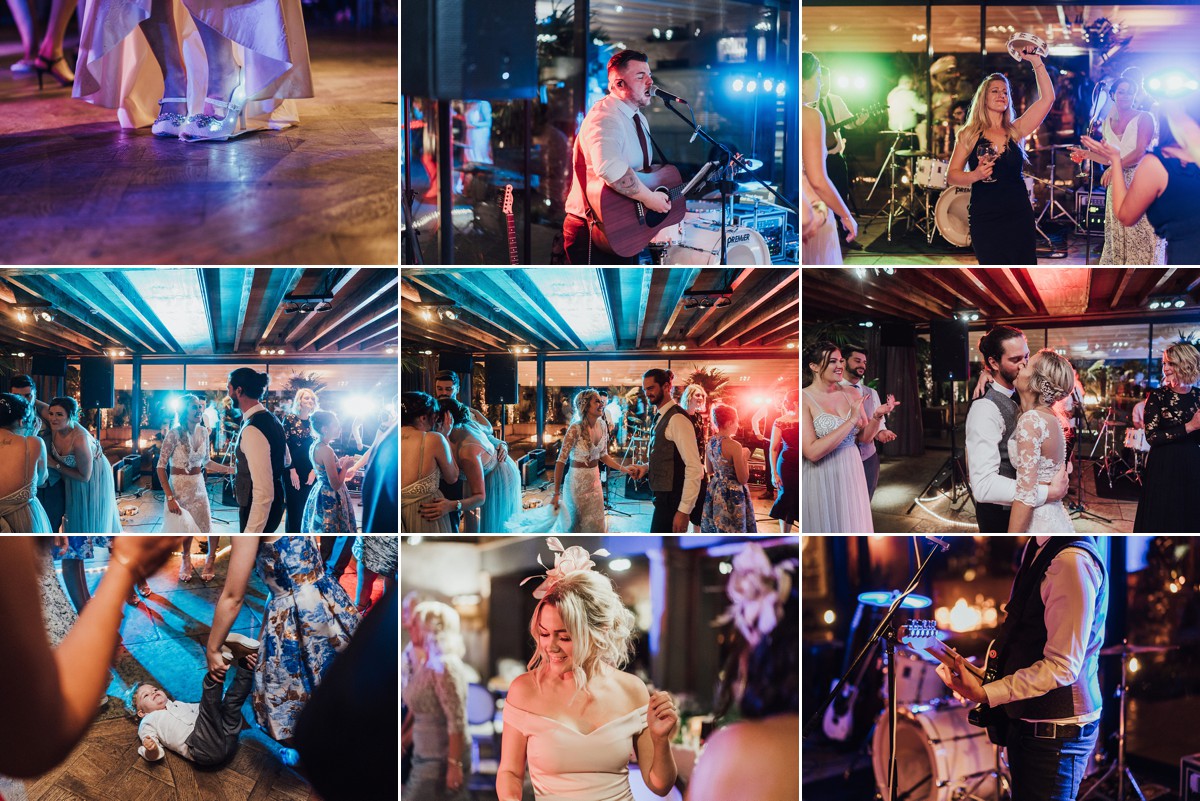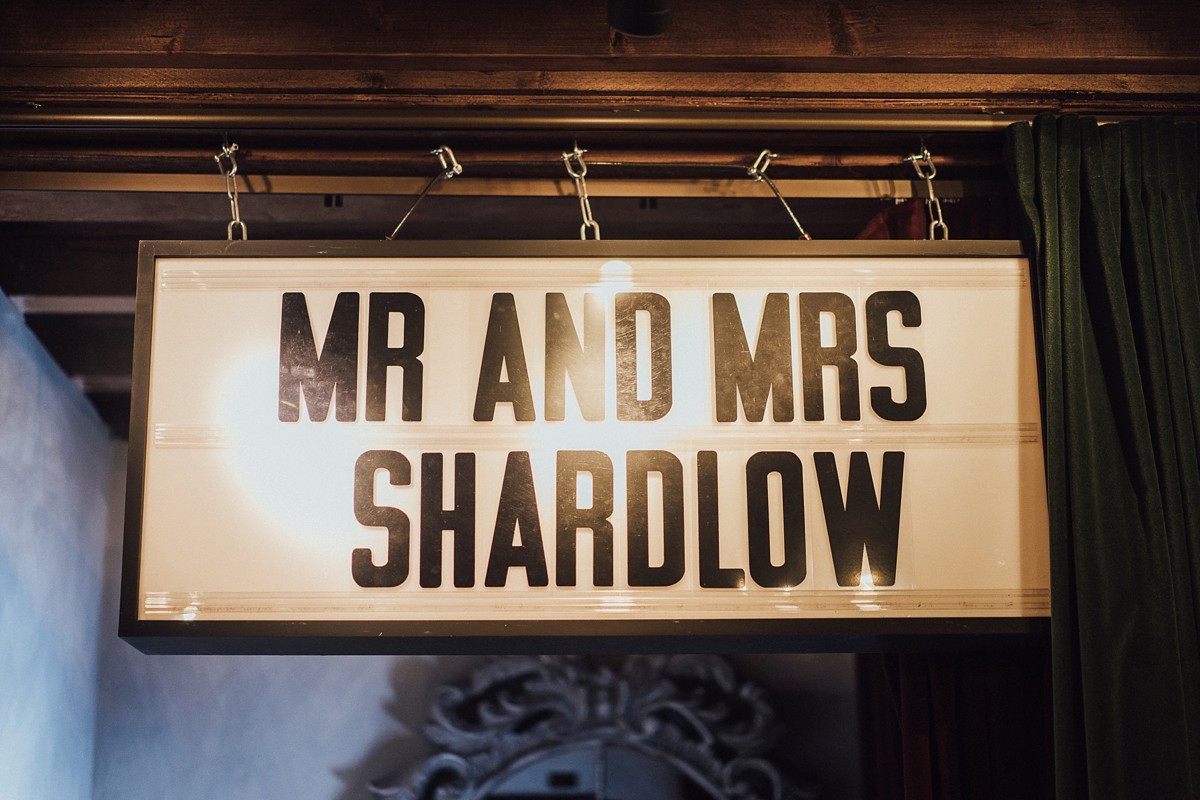 Words Of Wedded Wisdom
"Don't sweat the small stuff. As long as the two of you are there together getting married surrounded by your closest family and friends, it will be perfect."
"Also remember that perfect for you isn't everyone's perfect so don't stress."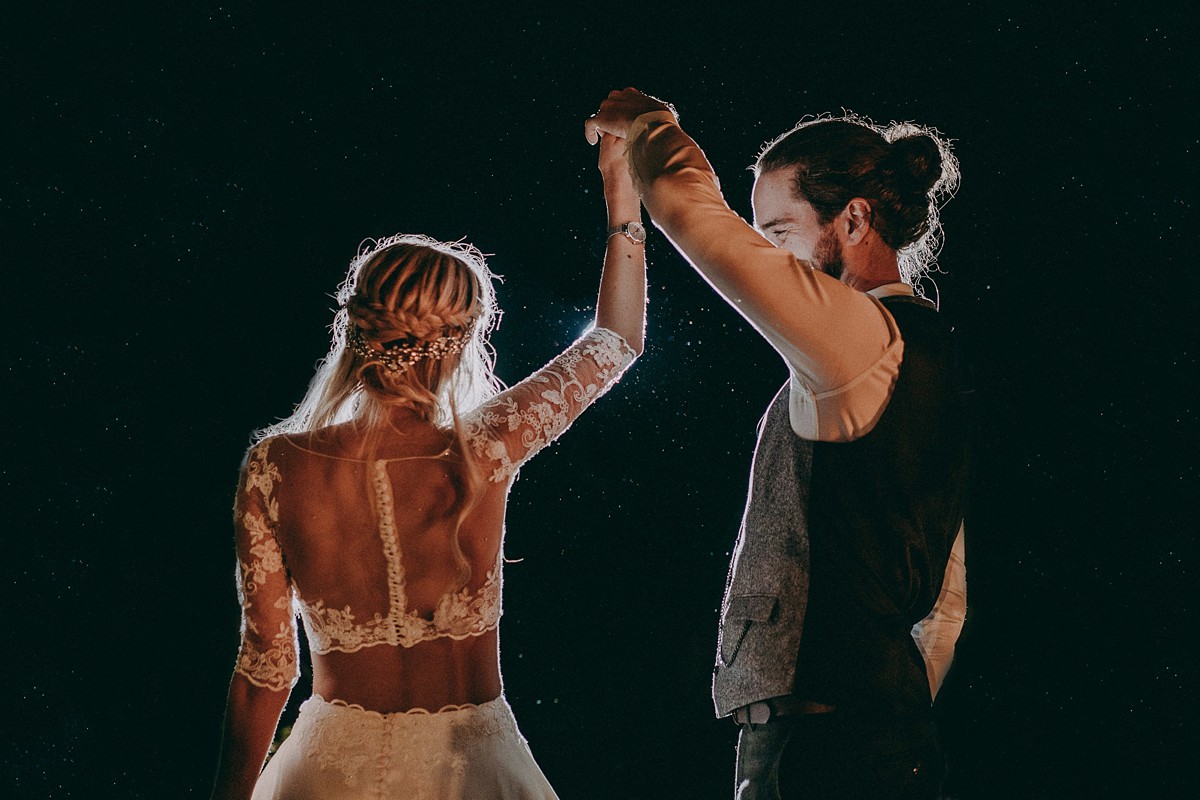 What a gorgeous day! Thank you Matt and Lucy for sharing your day with us and Mr and Mrs Wedding for capturing the essence of the day so perfectly.
Until next time…
Much love,
Holly x