Hello lovelies! I'm off on my summer holiday's tomorrow but before I go, I have a beaut of a wedding to share with you, featuring a lot of fun, a bride on the back of a motorbike, a glitter bar and a confetti canon!
If that's not a clue to the vibe of today's wedding, then I suggest you read right to the end, as it really is a fantastically fun and totally gorgeous day to remember. So, let's meet the fun-loving, happy couple shall we? Architects Maddy and Jonty said their I Do's on 4th August 2018 at stately home Stanford Hall in Stanford on Avon.
Images by Hannah Hall Photography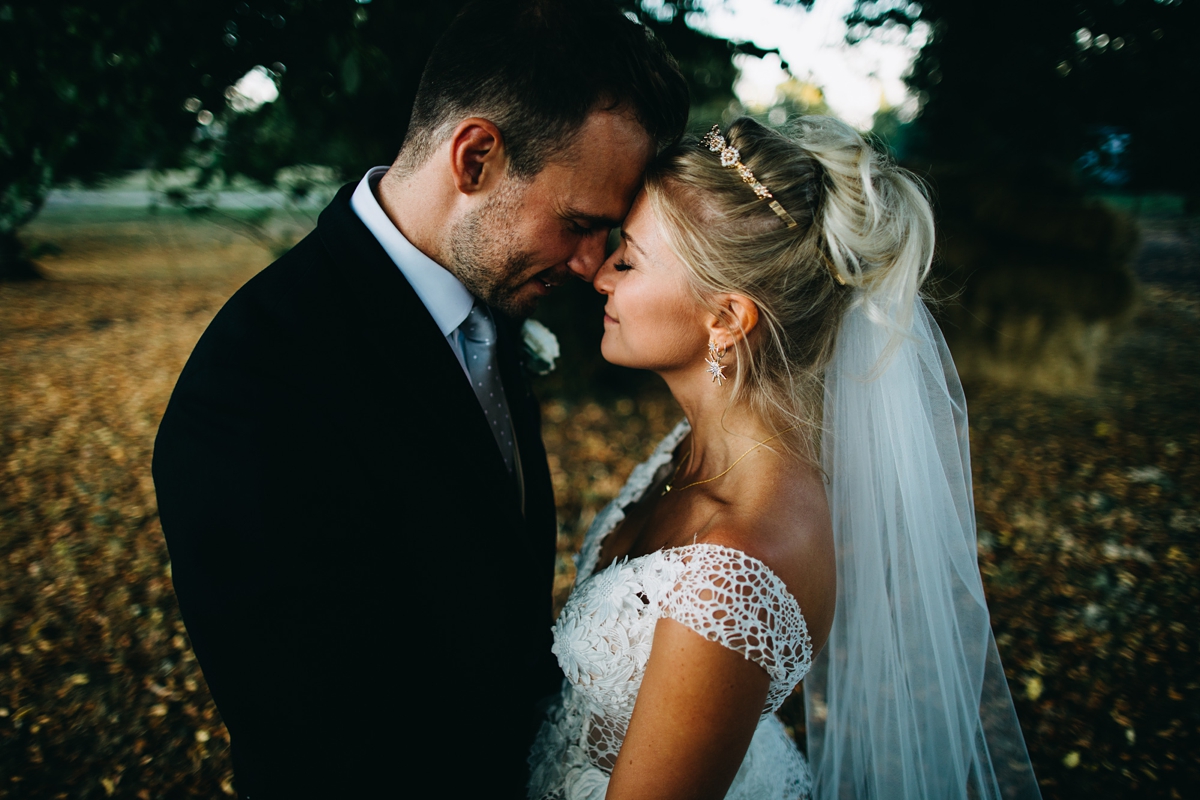 "I chose a Gemy Maalouf dress bought from Mirror Mirror Bridal in London. It was completely unique and unusual, a mixture of contemporary and traditional fabric and lace. It was also incredibly light and easy to wear, which was perfect for the heat of the summer, especially the dancing in the evening!"
[RELATED]
"I also wore a cathedral length veil from the same bridal shop, a pair of ASOS shoes and a Rosantica hairpiece from Farfetch. My necklace was by PD Paola and my earrings Dolecka."
"Our florist was Once Upon A Time. We wanted someone creative and skilled and the flowers to be beautiful and relaxed, yet really interesting too. My mum who is a keen gardening enthusiast did a lot of the flowers inside the church, which was a lovely personal touch, and Once Upon A Time did the rest."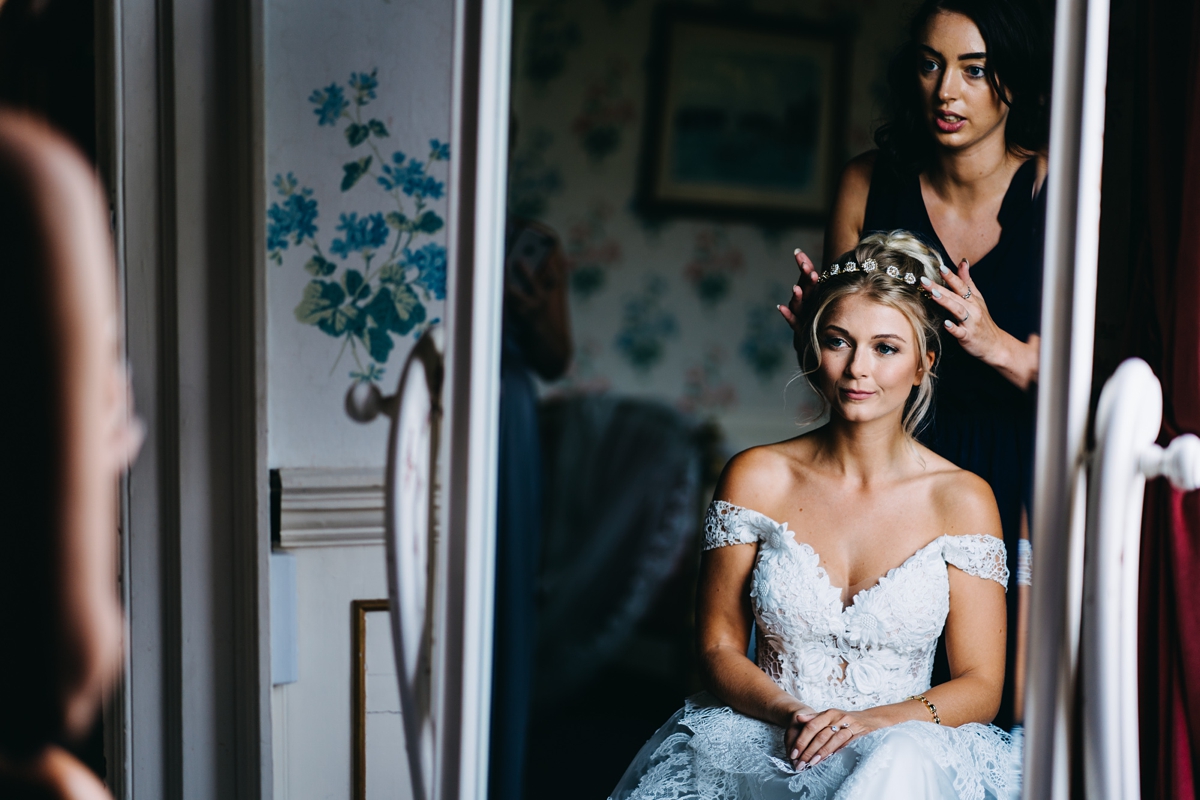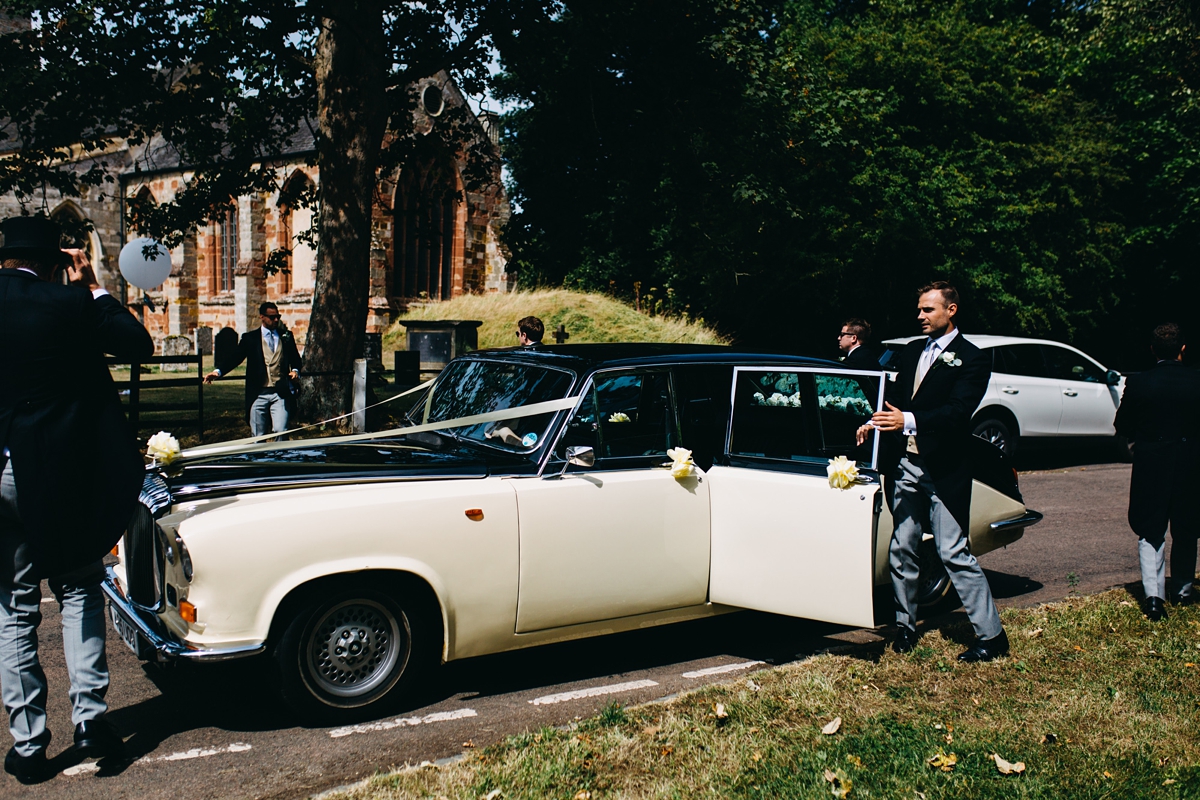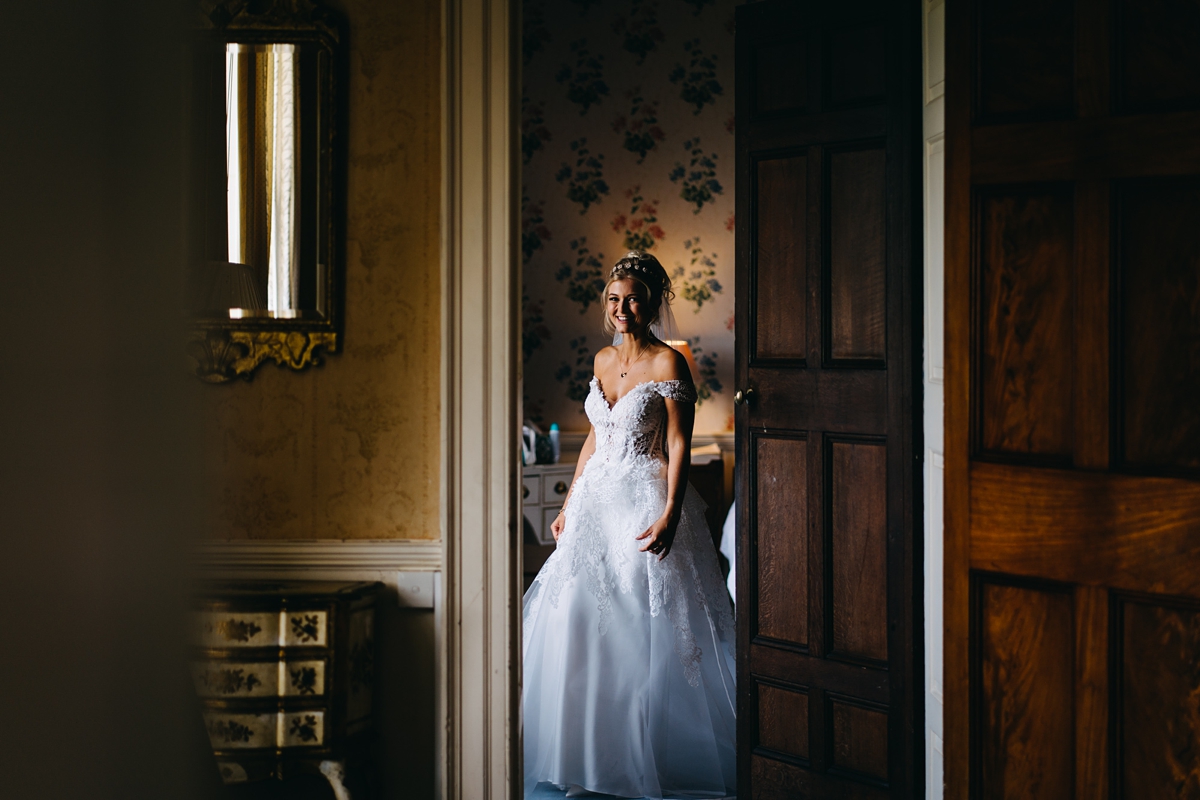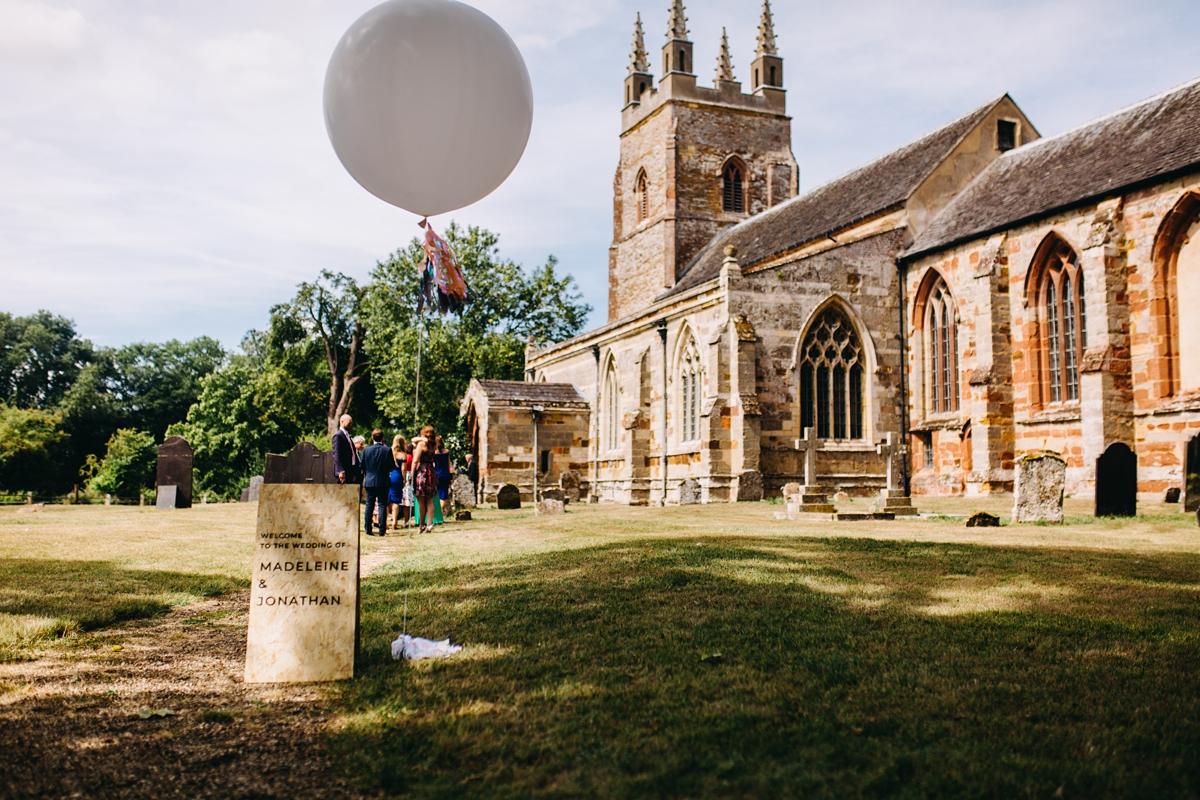 "Our vision for the wedding day was to be unashamedly and uniquely extra! We wanted everyone to have as much fun as possible, so everything was designed with that in mind."
"We had a pink bathtub filled with ice and champagne, neon lights everywhere, a glitter bar, thousands of metres of ribbon, a fire pit, surprise fireworks and I arrived at the church on the back of my dads motorbike!"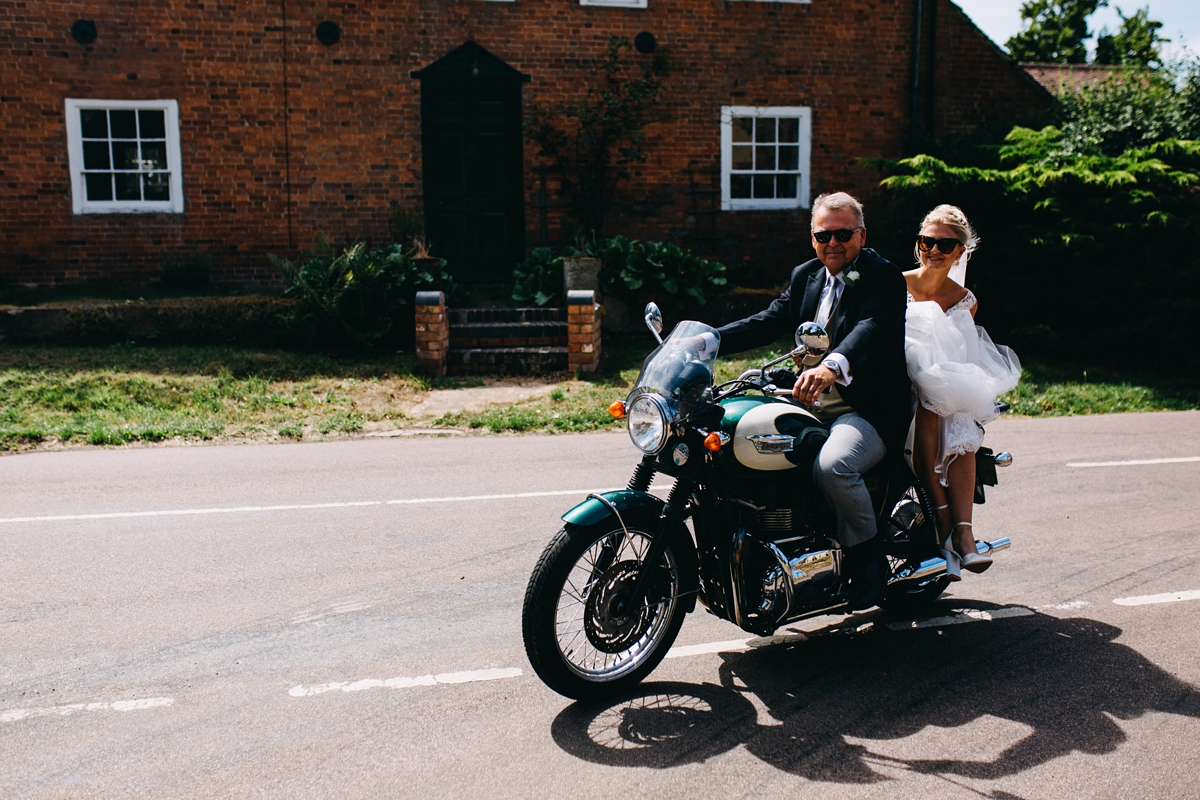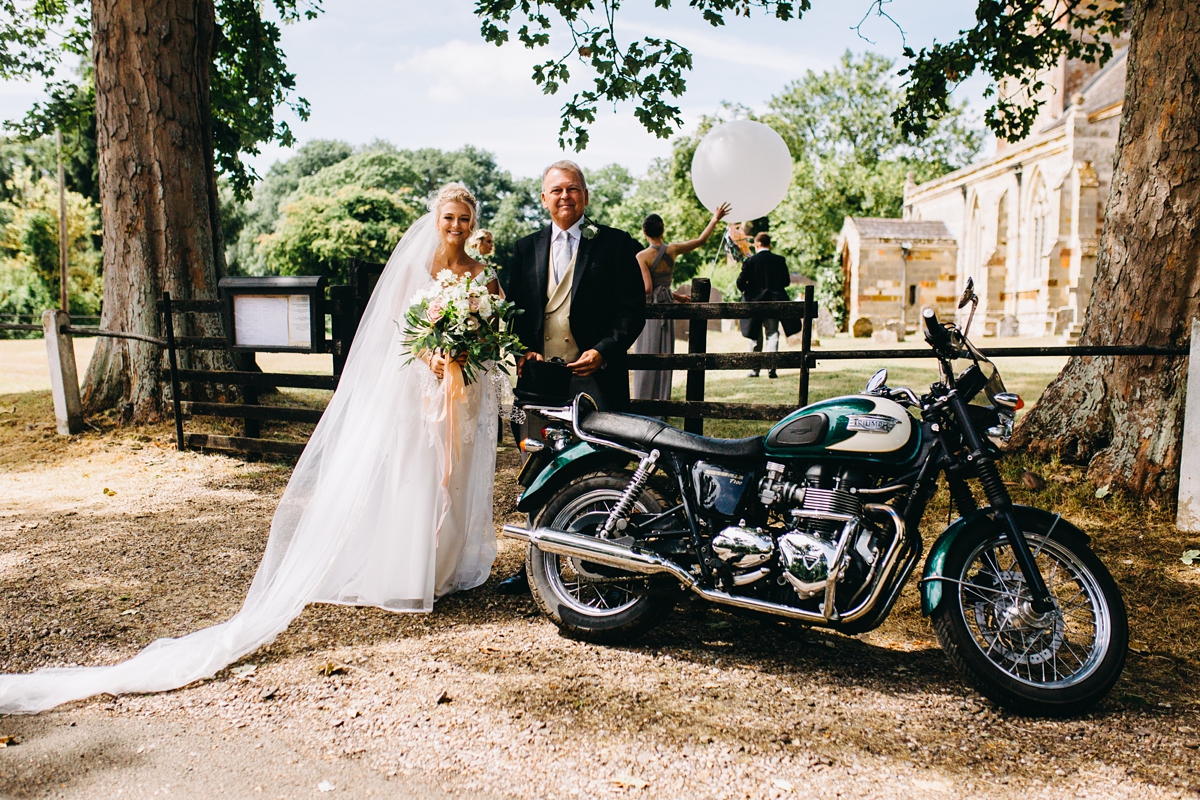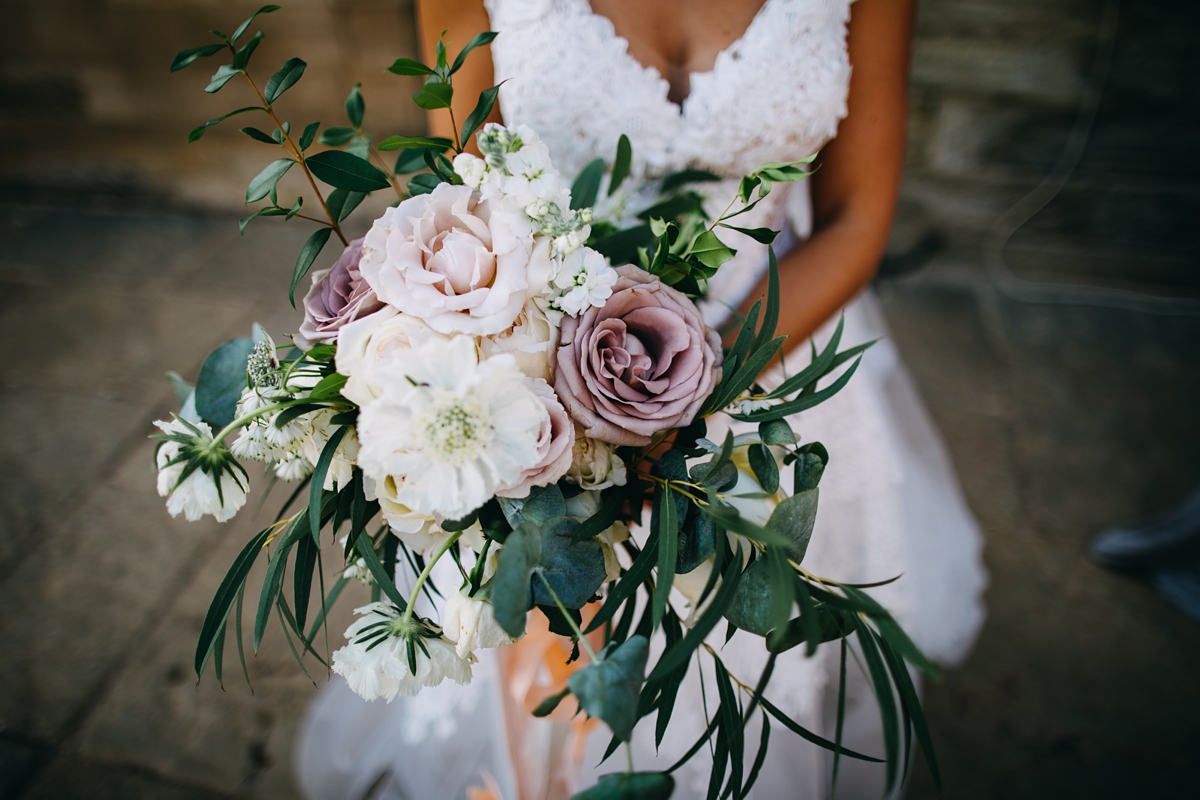 "My bridesmaids each wore pale silver coloured multiway dresses from Debenhams and their own shoes. They also each had a personalised necklace from Christies Jewellers on Etsy."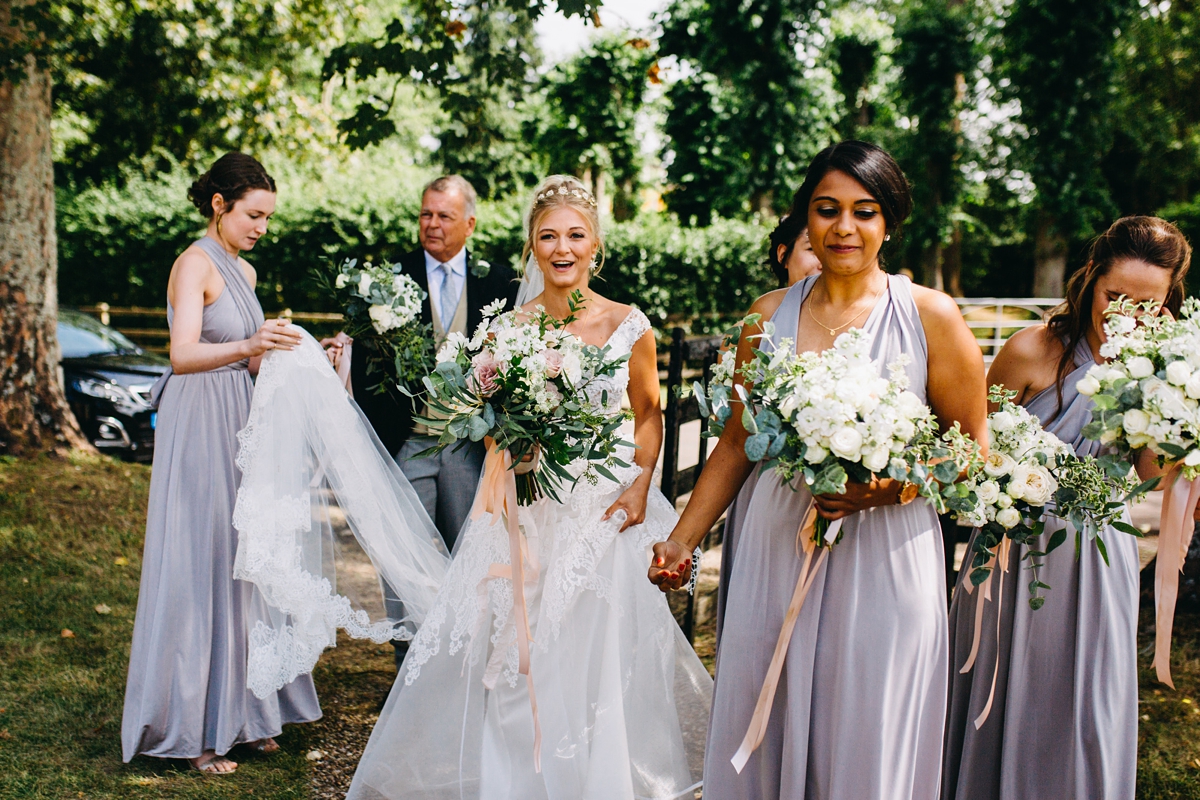 The groom looked fabulous in a morning suit hired from Neal and Palmer, which also matched his groomsmen's looks, polished off with a pair of black shoes and silver polkadot tie.
"Jonty and I met in our first year at university and became engaged 10 years later during a winter trip to Iceland. Jonty was hoping to propose under the Northern Lights but typically, they failed to materialise."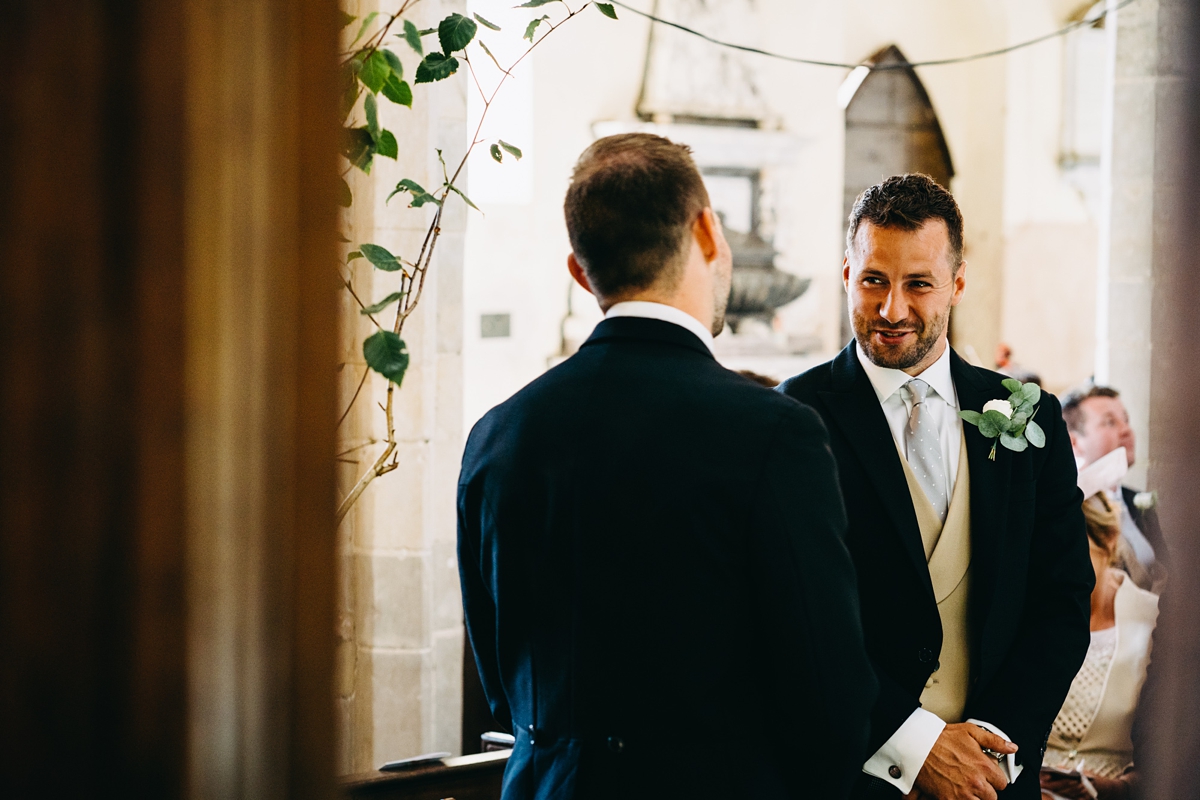 "Instead he decided to seize the moment when we visited Hallrimskirkia Church. It was lit up beautifully against the night sky, and in the freezing cold and gale force winds, Jonty got down on one knee and proposed. We went straight for champagne afterwards to celebrate."
"We hired Unity Strings, a string quartet, to play during the ceremony and then also the drinks reception after the walk from the church to Stanford Hall."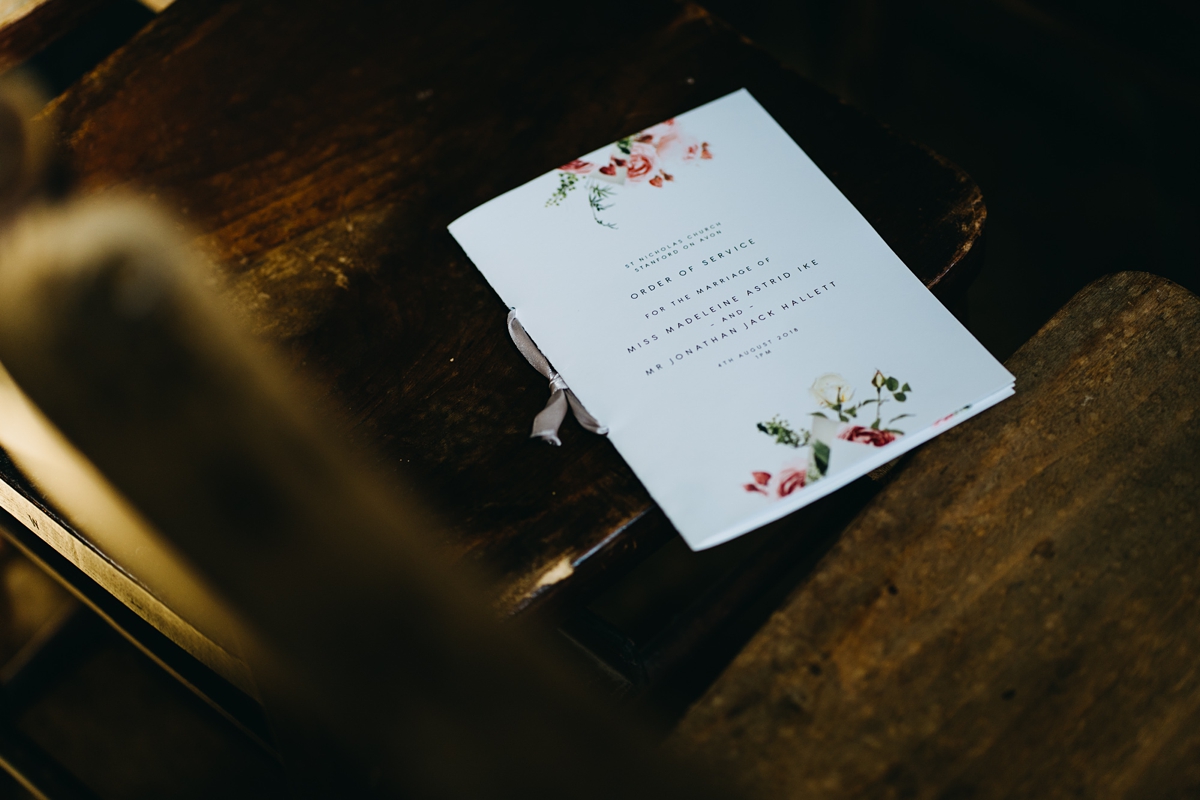 "My dad accompanied me down the aisle to Pachelbel's Canon in D and Reverend Alison Lliffe, the vicar at St Nicholas Church, officiated the wedding. We chose to have 3 readings, the first being The Universal Force by Albert Einstein read by Jonty's dad. It was chosen because Jonty and his dad share a love and interest in theoretical physics, but it's also a beautiful and thought-provoking piece."
"The second reading was an extract from Great Expectations by Charles Dickens and read by my brother. We chose this one as my brother and I share a love of literature and the extract also reflects the strength and loyalty that as a husband and wife we believe we have. The third reading was a Bible reading, The Song Of Solomon read by a friend and it's a passionate and beautiful extract."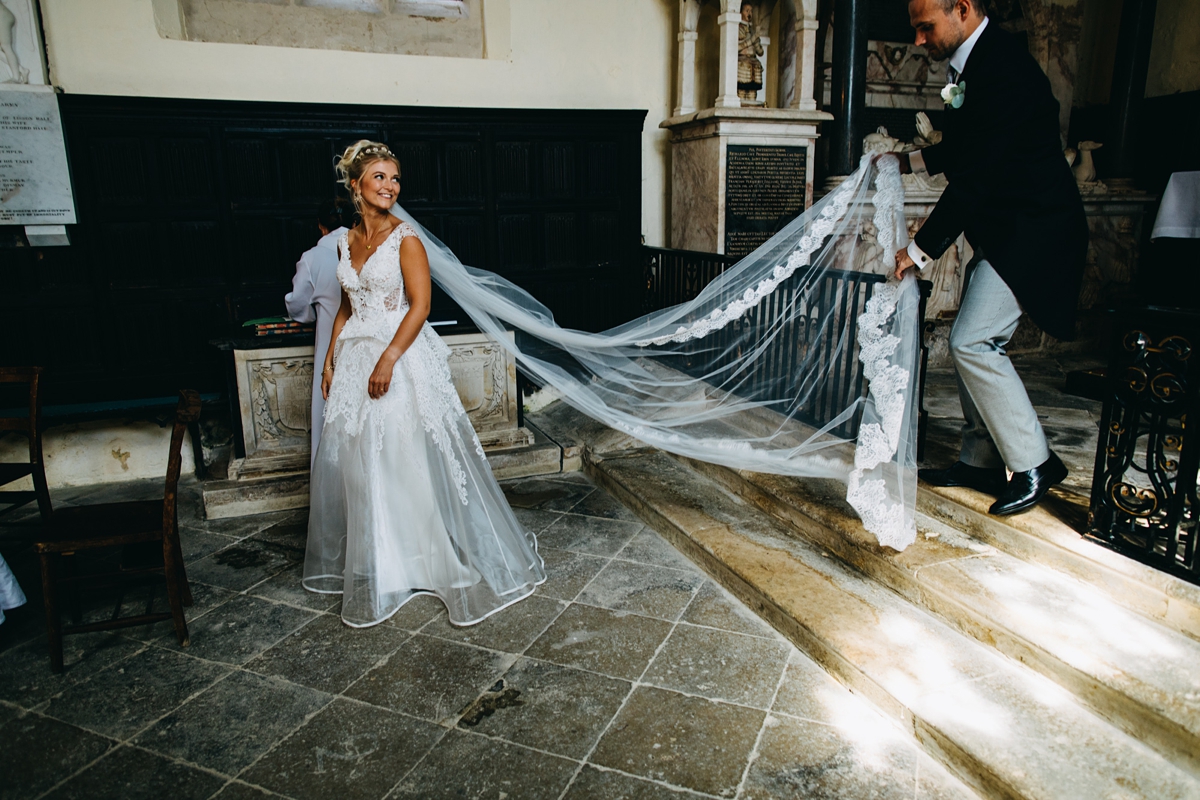 "Both my wedding and engagement ring were from Diamond Palace in Hatton Garden and Jonty's wedding ring was from Solitaire in Hatton Garden. Both wedding rings are plain gold bands, chosen as they're completely timeless."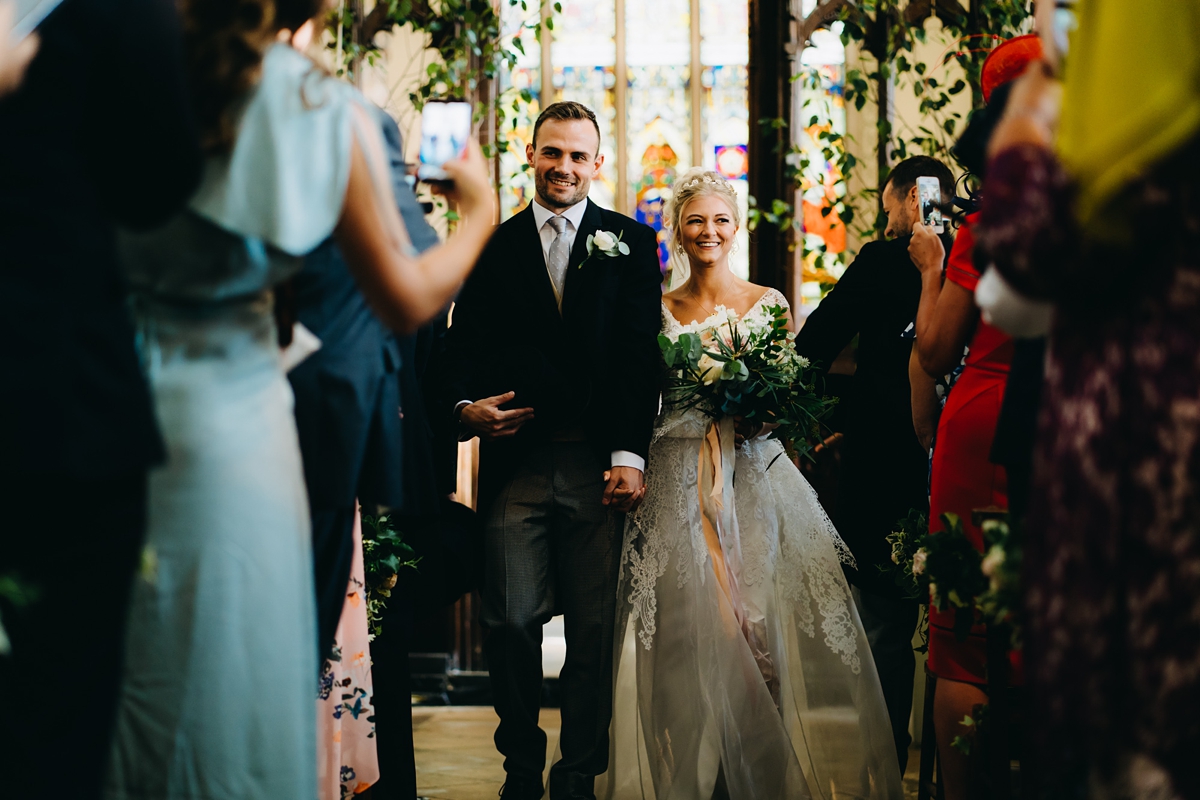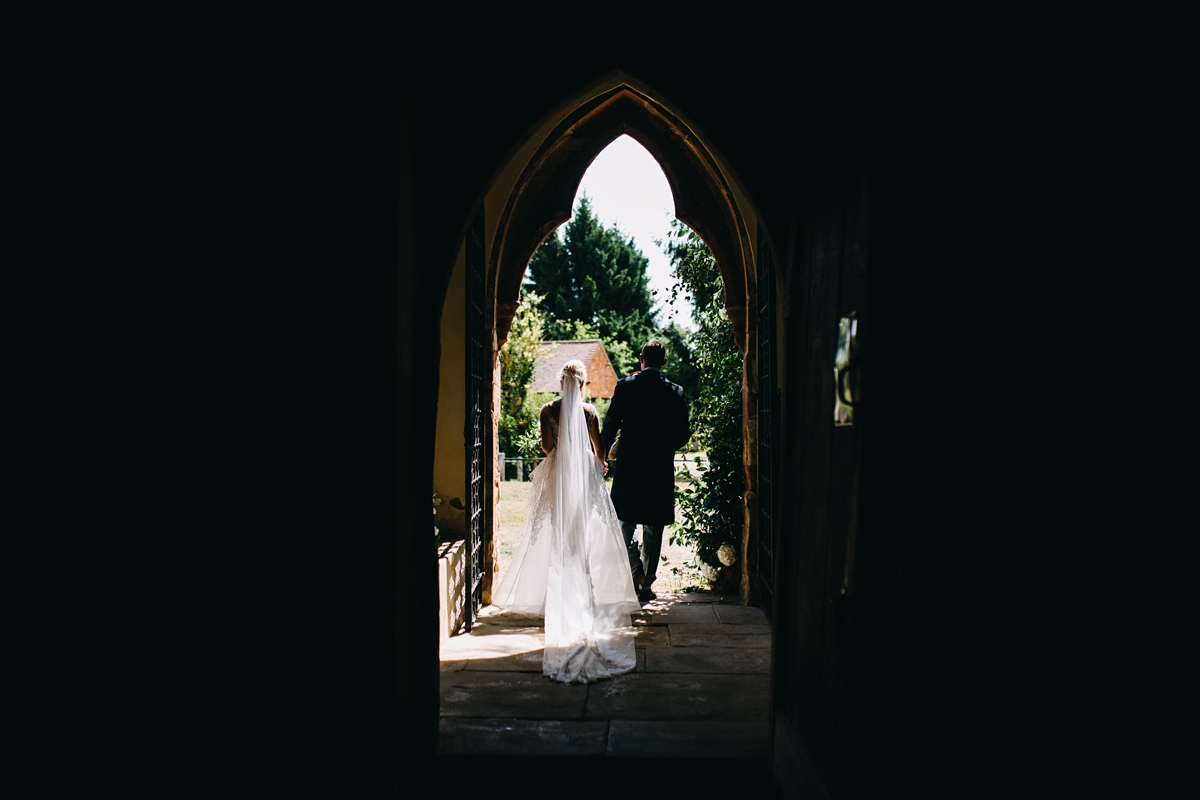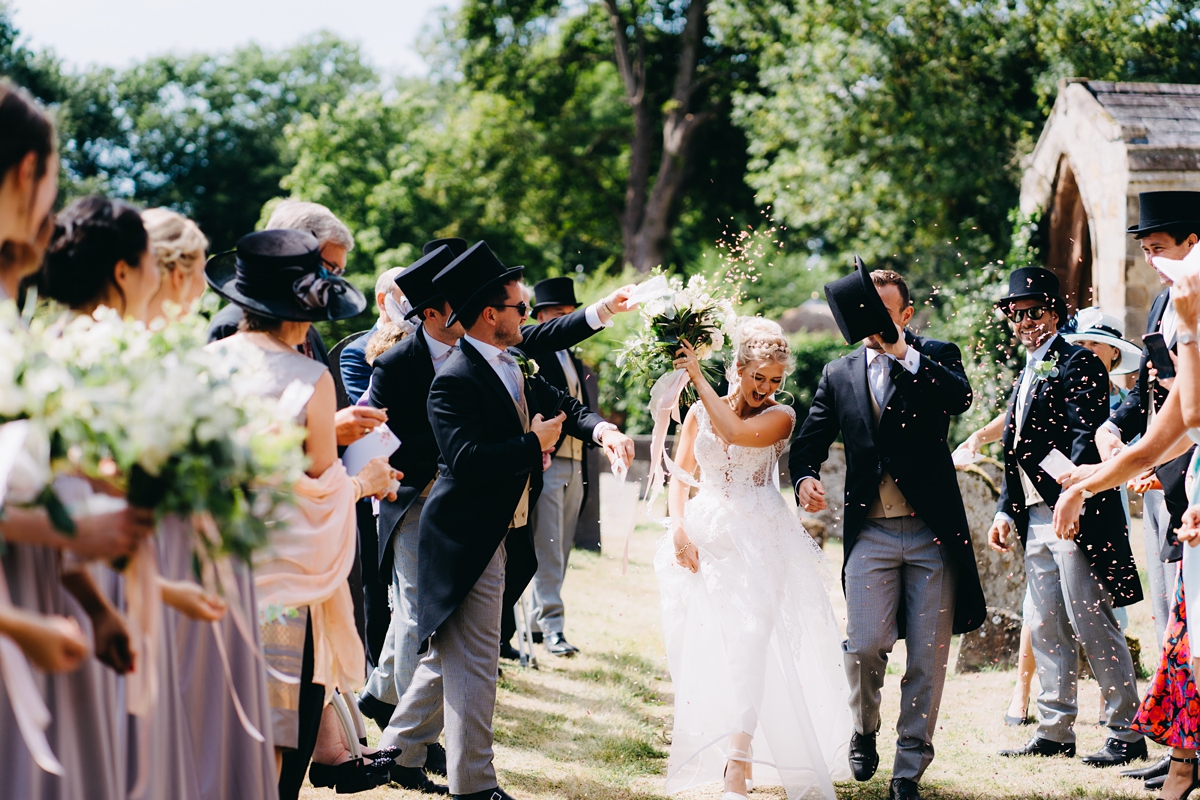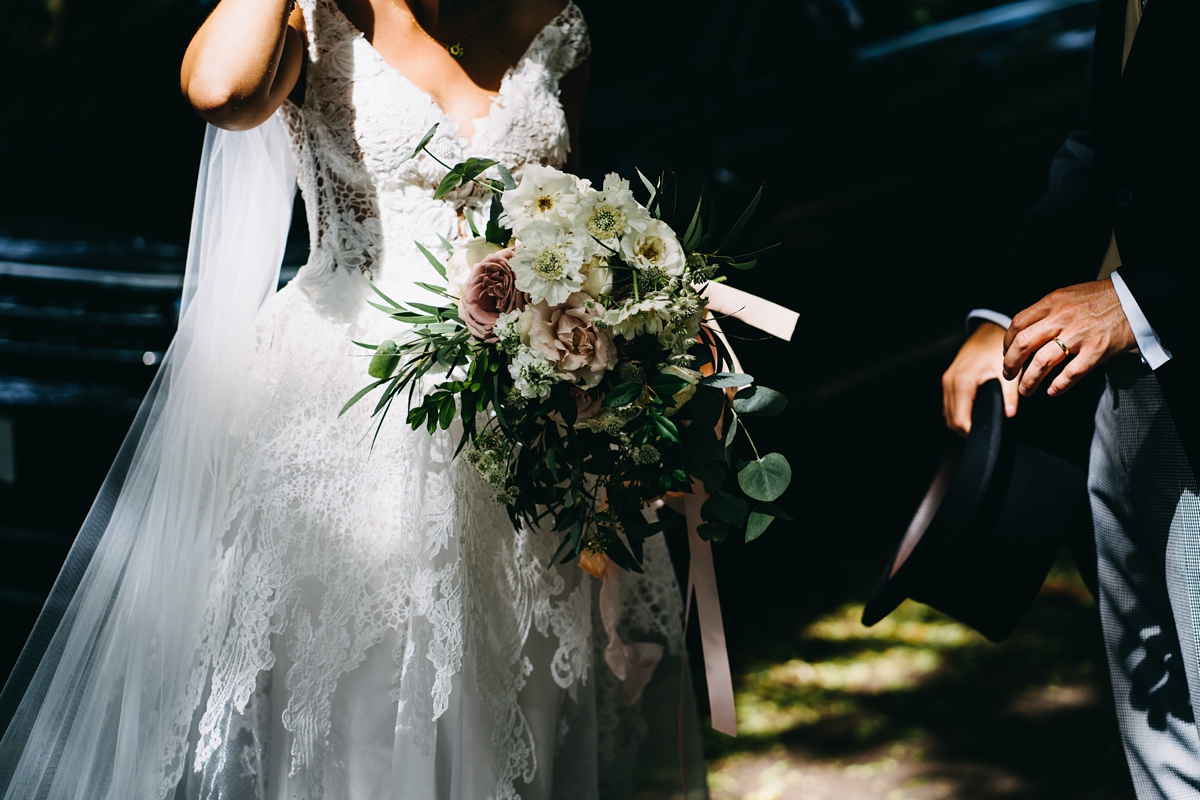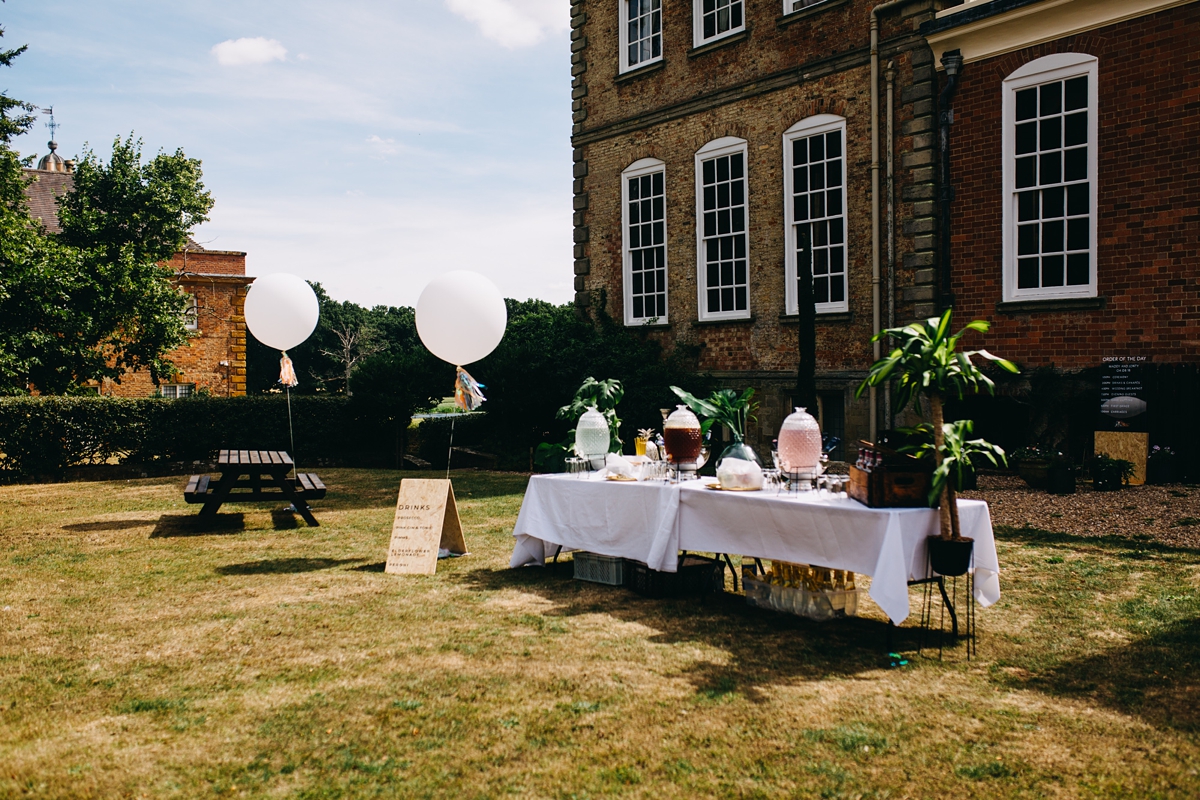 Maddy and Jonty's vision for the day was captured beautifully by Northamptonshire-based photographer Hannah Hall.
"We wanted a photographer who was unusual to the norm, with a good eye and who was, most importantly, up for a laugh. We both felt totally at ease with Hannah and as the most awkward people ever in front of the camera, it was really key we didn't have someone who would insist on posing."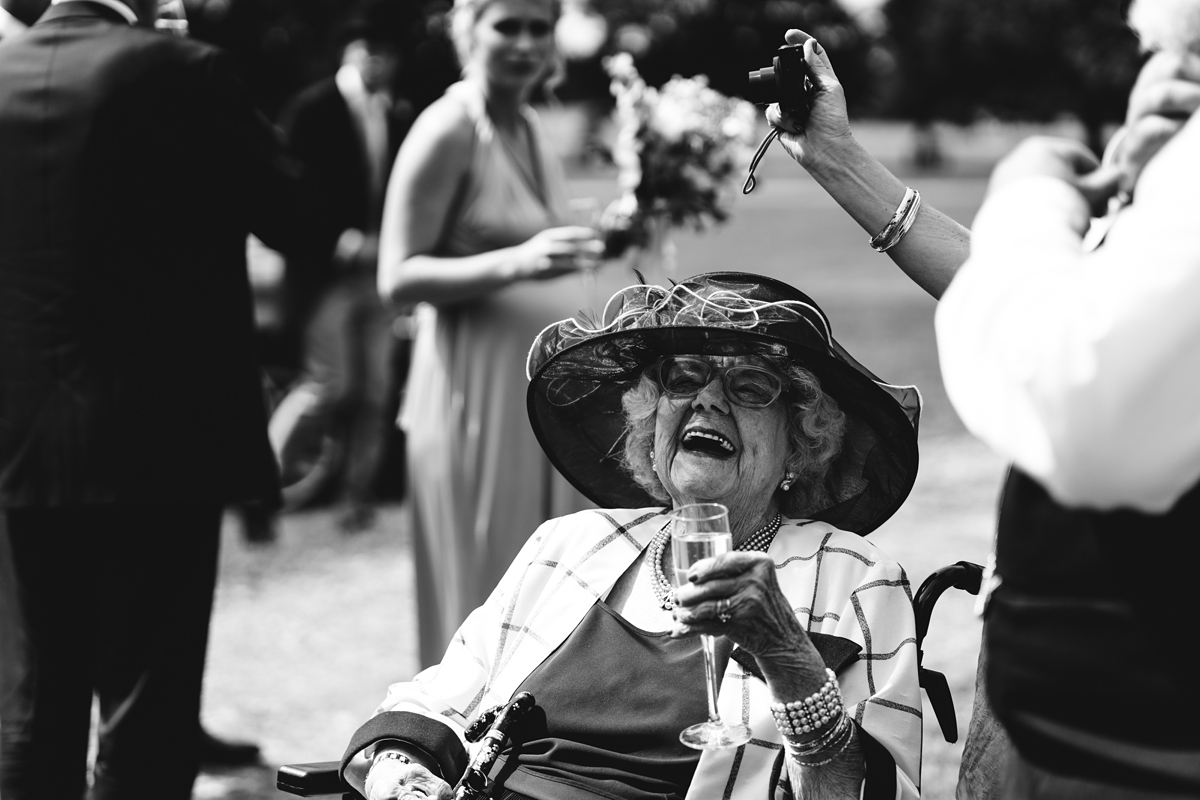 "All of Hannah's photos perfectly reflect the vibe of the day and this is what we had wanted. Her use of colour, light and angles are so unique and beautiful. On the day Hannah was great. She was almost impossible to notice apart from when we wanted her when she would magically appear as if from nowhere."
"She was also great in helping us keep to the rhythm of the day. For example she directed us perfectly when it was time for the group shots and she kept an eye on the timings on the day to make sure we got some beautiful shots as the sun went down."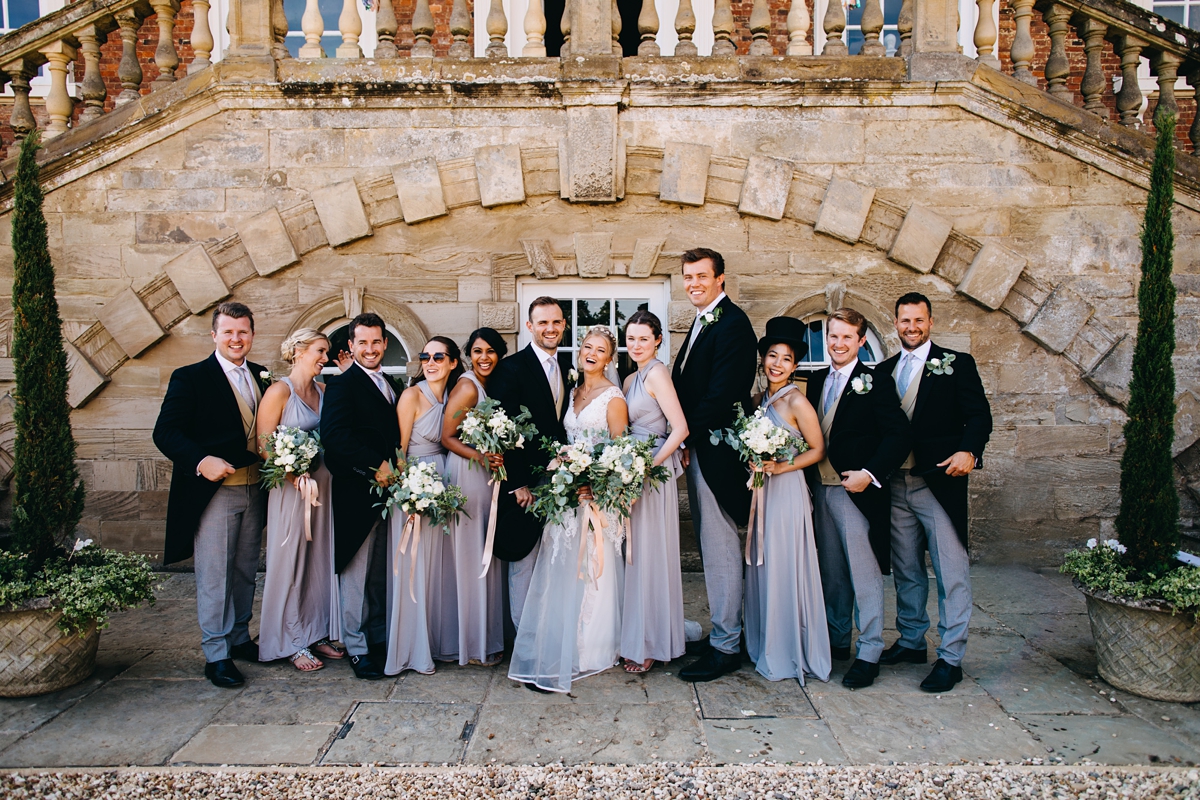 "Stanford Hall were able to offer us everything we wanted – beautiful backdrops, fantastic countryside scenery, a formal house and a party area we had free reign over to decorate. Both being architects, it was important to us that we were able to showcase our unique vision without being impaired by strict rules."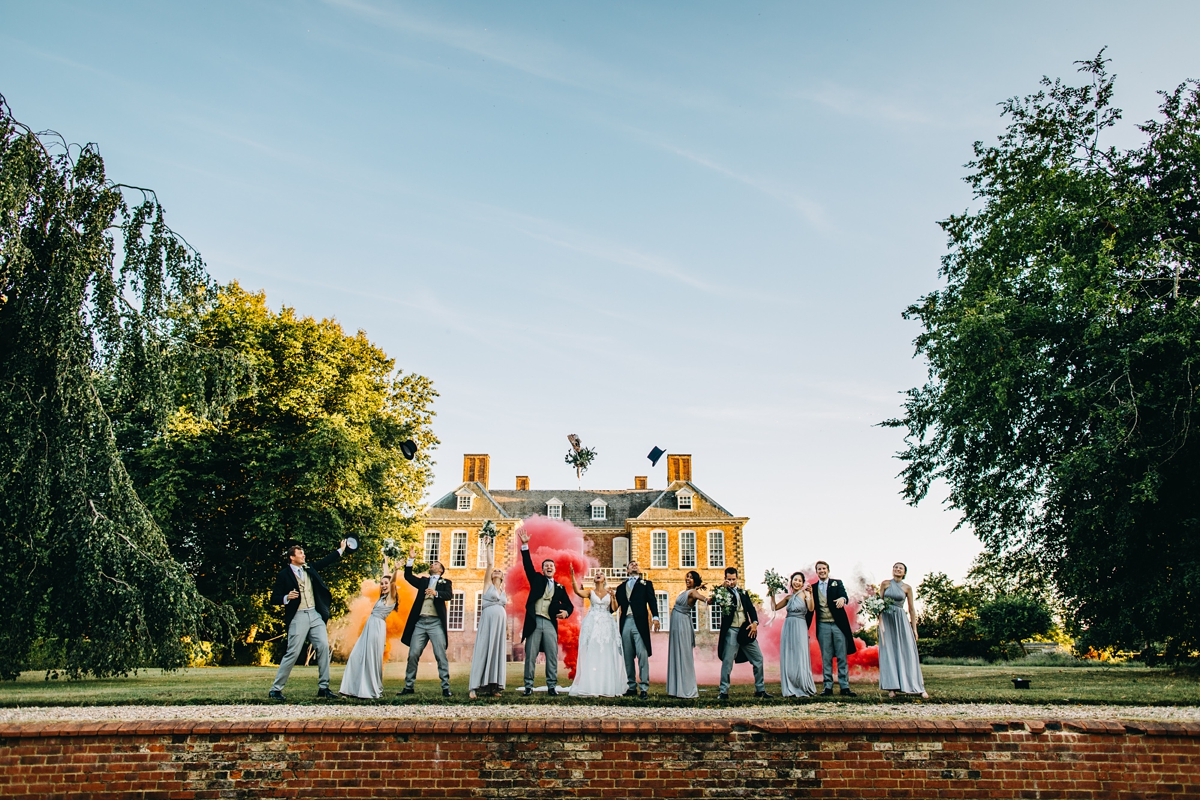 "At the bottom of the driveway up to the hall was a beautiful picture perfect church. It meant we could walk up from the church after the ceremony with a prosecco stop on the way!"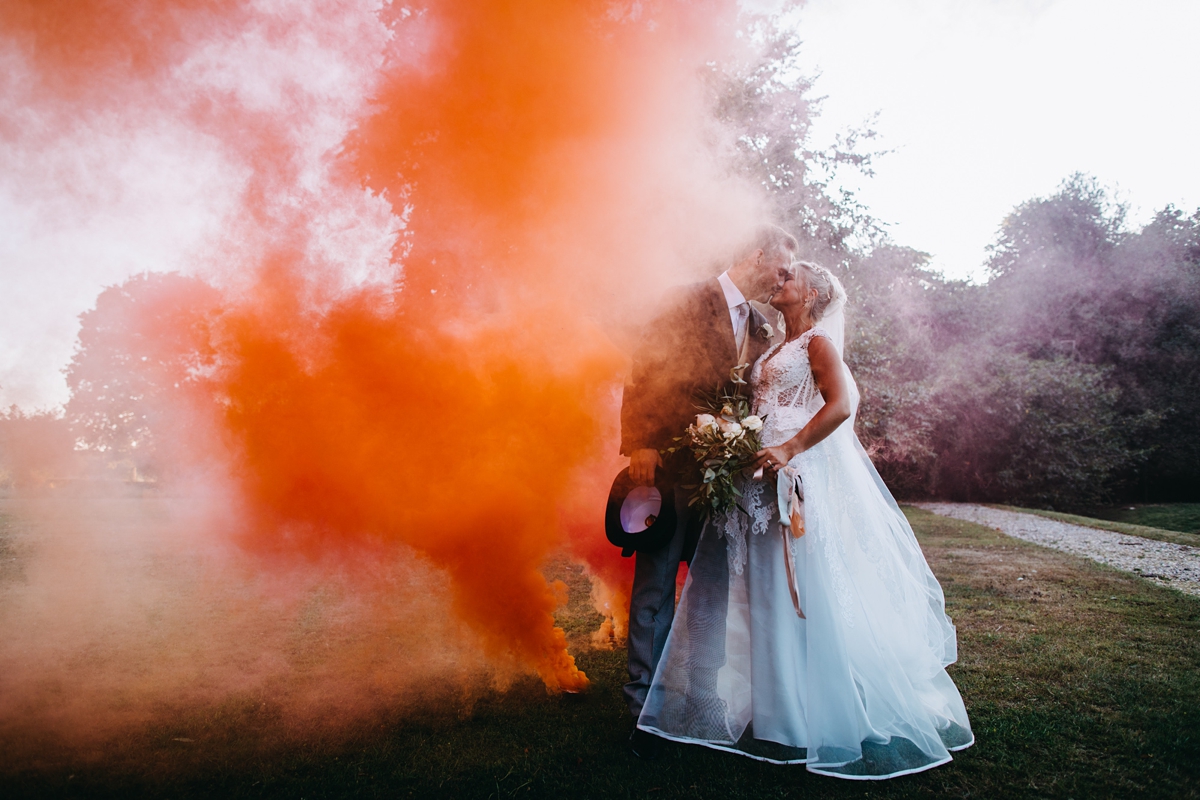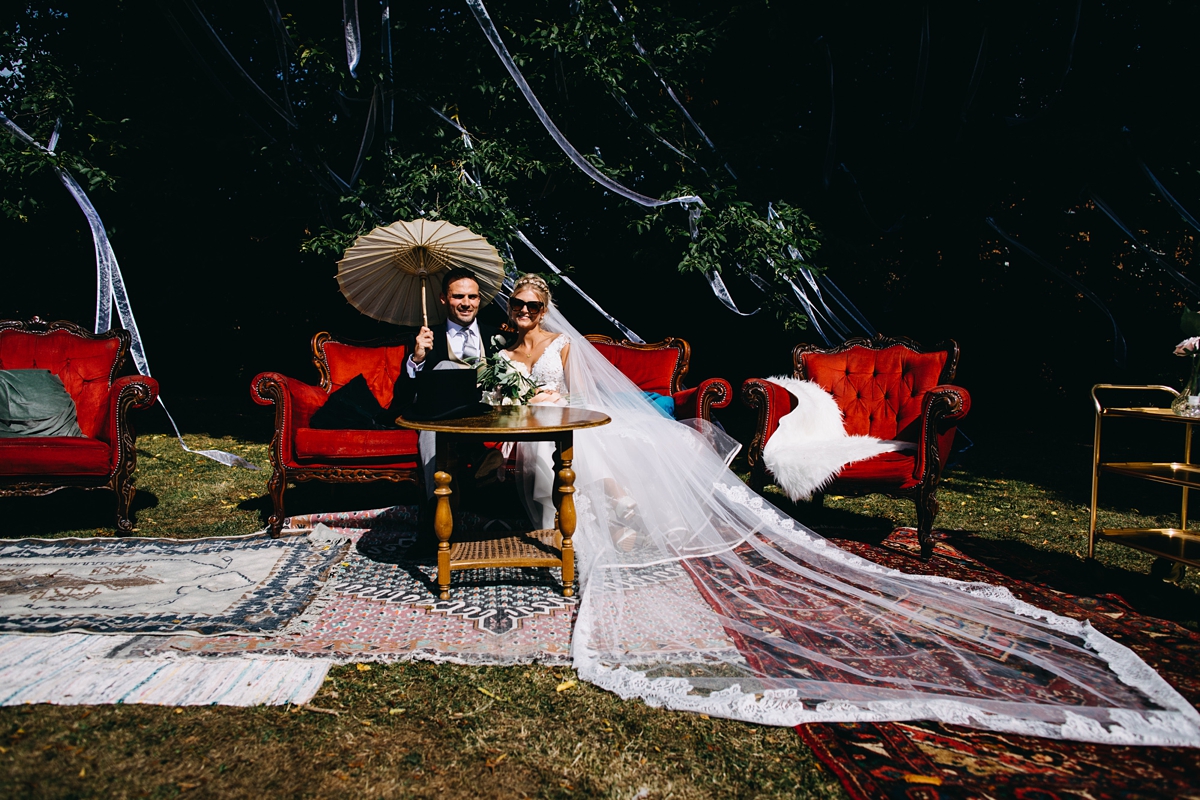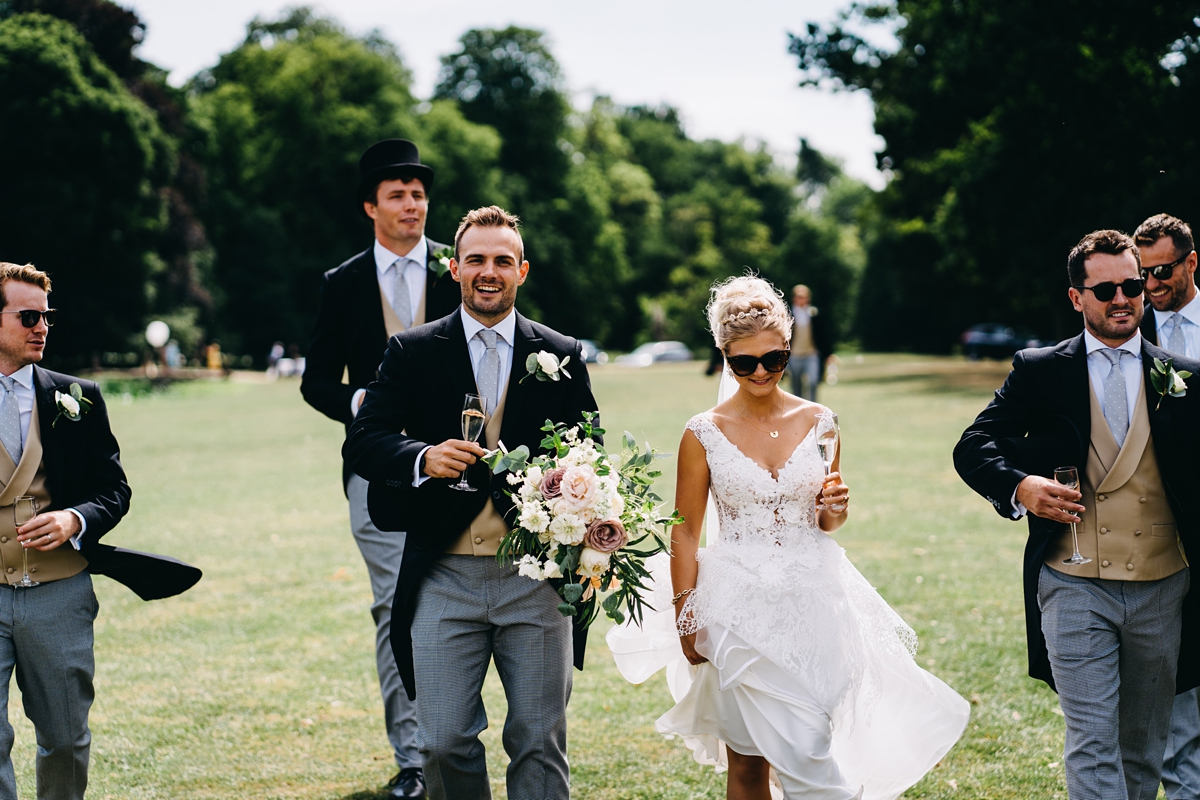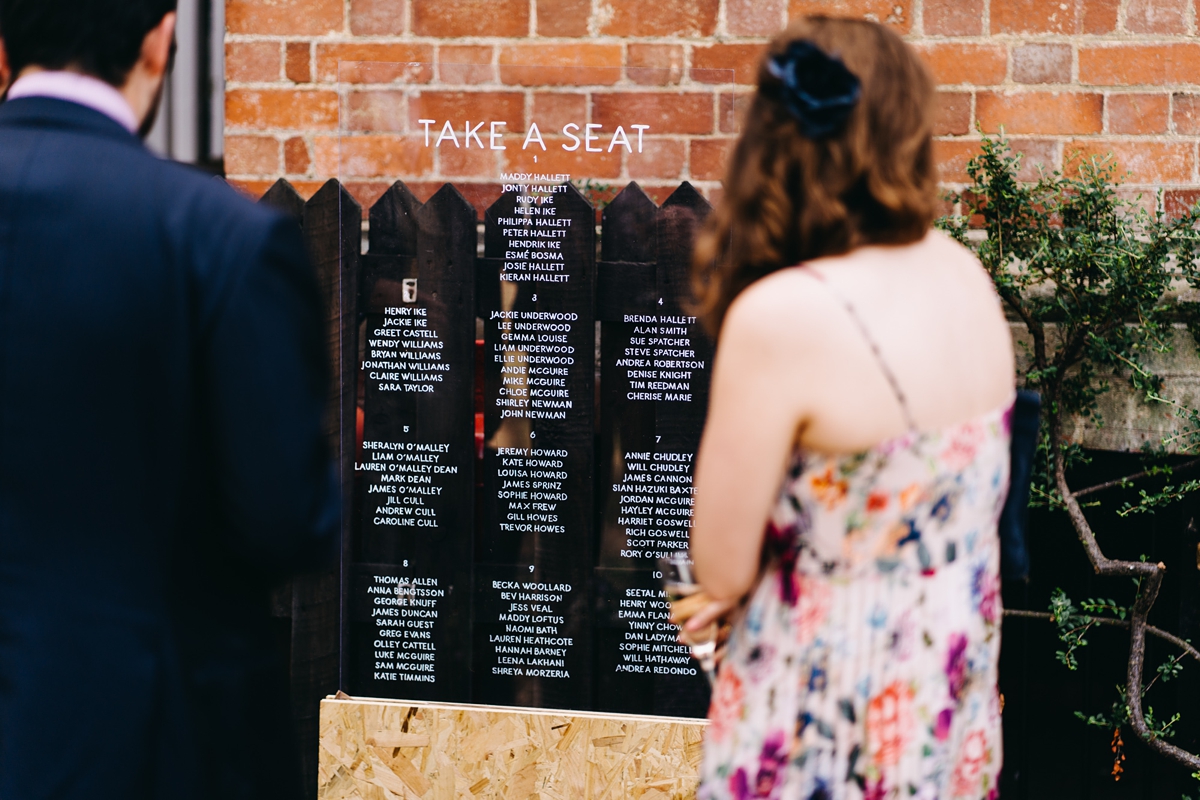 "Our wedding favours were miniature Dutch alcoholic drinks (in reference to my Dutch heritage). For the men it was Jenever (Dutch gin) and for the ladies, Zuidam Speculaas (a sort of Dutch Bailey's)."
"We sourced the alcohol in the Netherlands and bottled them ourselves."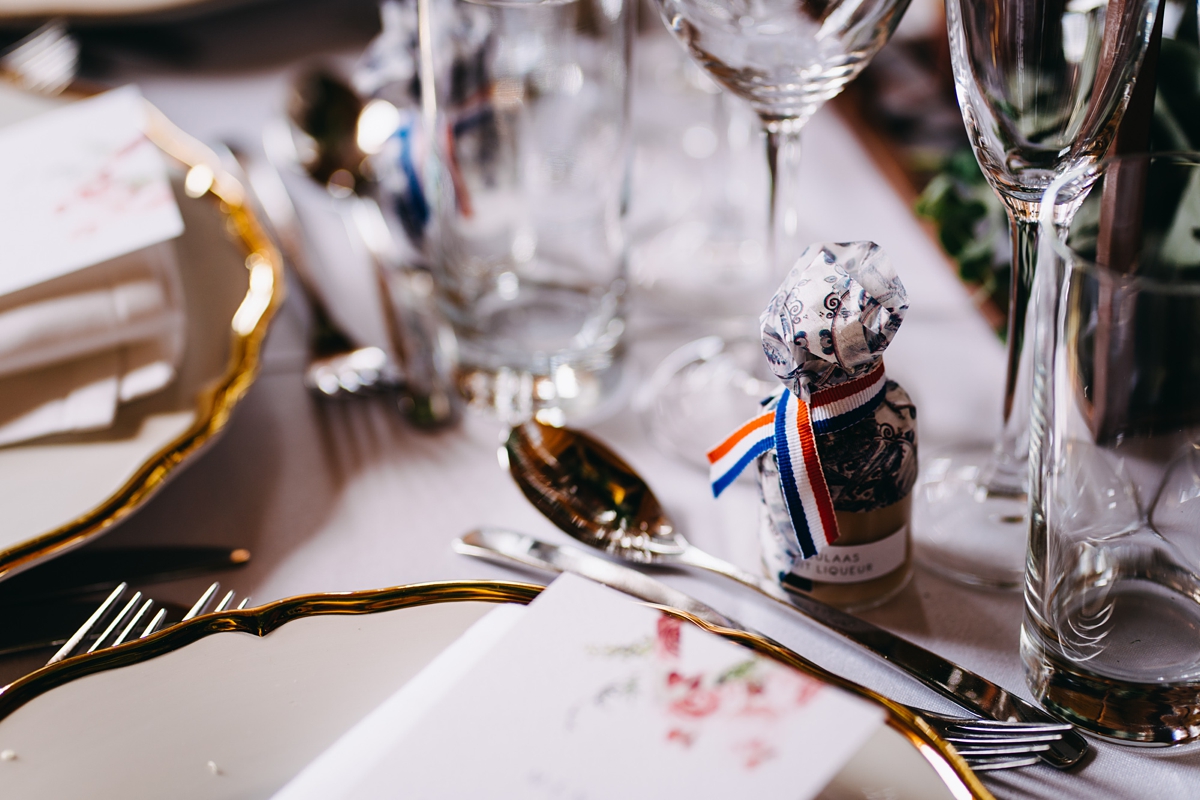 "The decor at Stanford Hall was all painstakingly hand crafted by ourselves. A thousand metres of ribbon was hung from the ceilings of the party room, a bathtub sprayed pink, a huge inflatable flamingo and hand cut and painted wedding signs."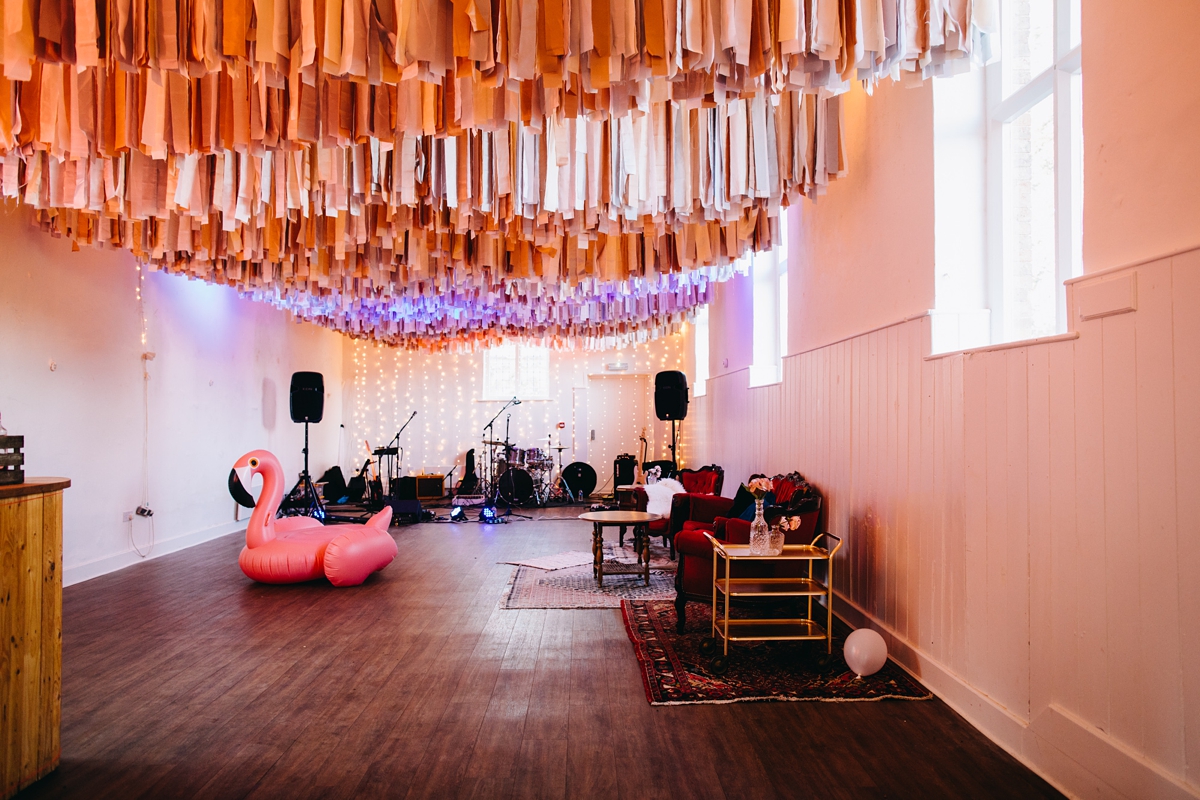 "We also had a sweetie table, which was carefully put together over months by Jonty's mum and the bridesmaids tied scores of ribbon to the trees outside along the walk from the church to the hall."
"3ft helium balloons were strategically placed at key areas around the venue and a vintage sofa and chair set provided a fun and impromptu photo backdrop."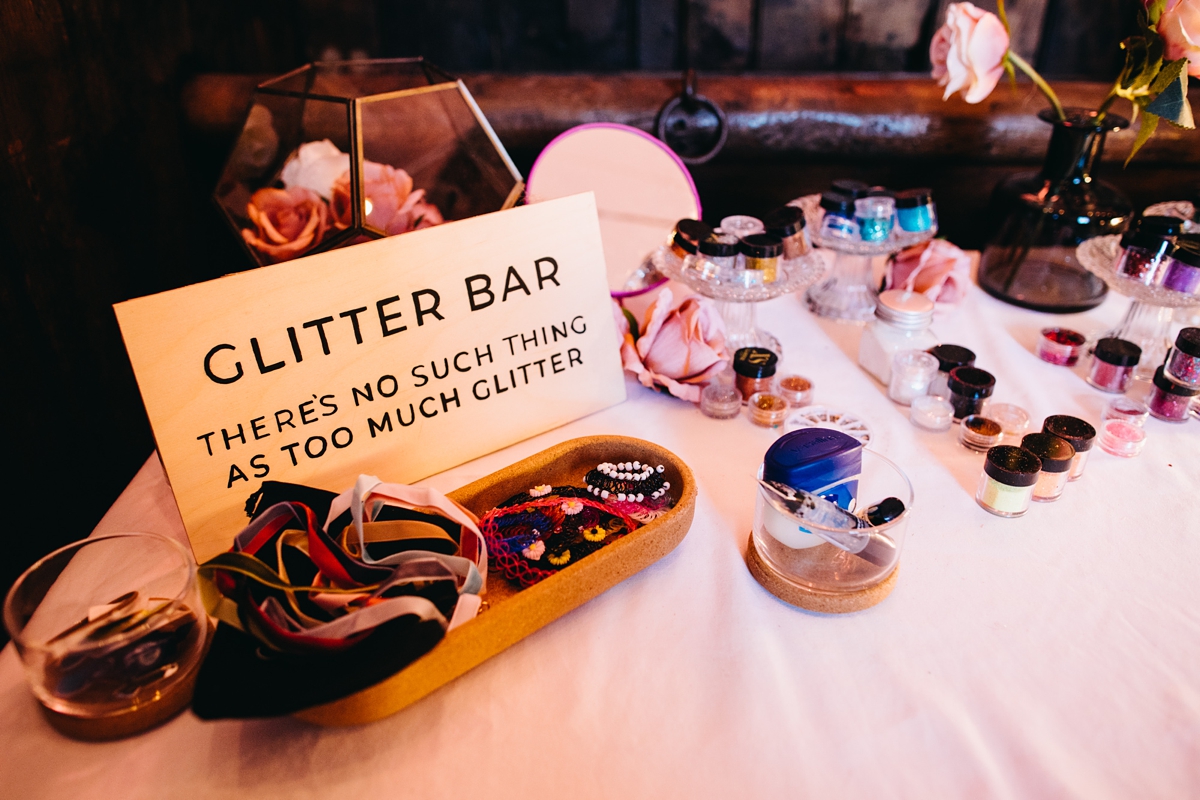 "The wedding caked was designed and made by Deliciously Devine. It was simple and beautiful and very delicious. We chose a three-tier cake with a chocolate orange sponge tier, a strawberry and champagne tier and a lemon and white chocolate tier. It was then iced with gold and ombre detailing."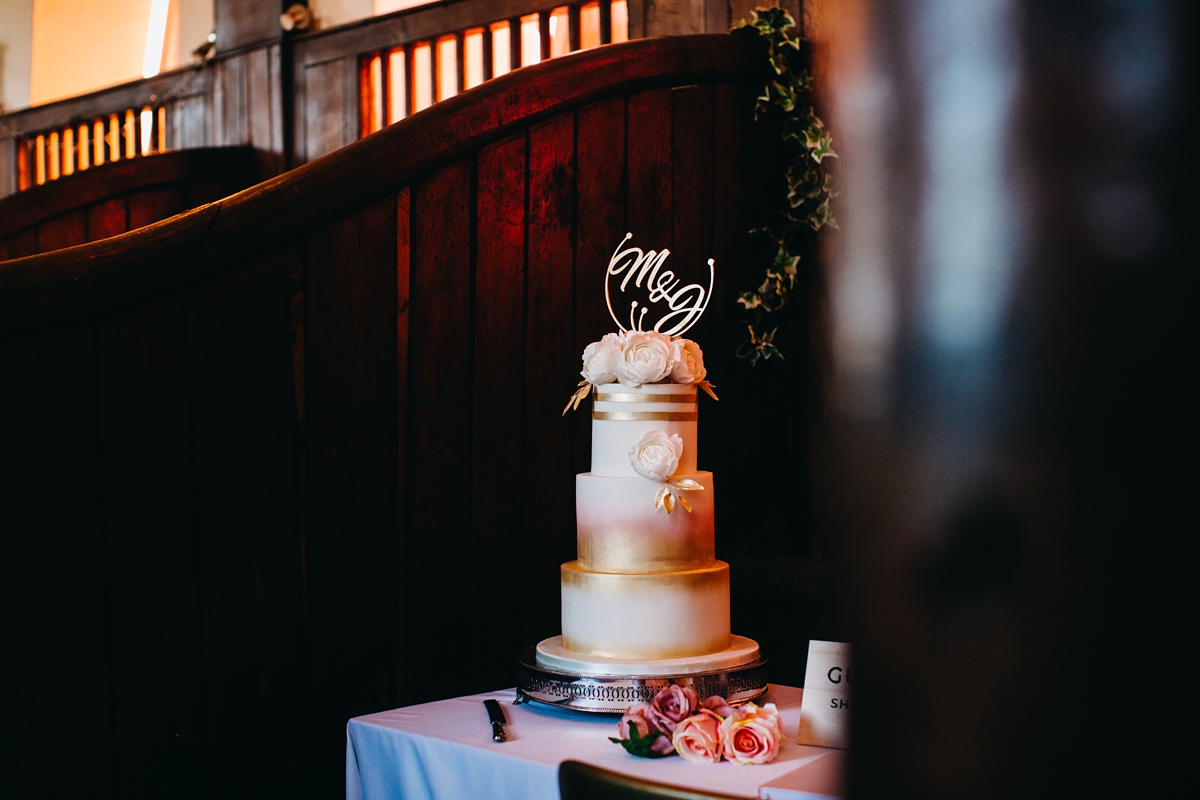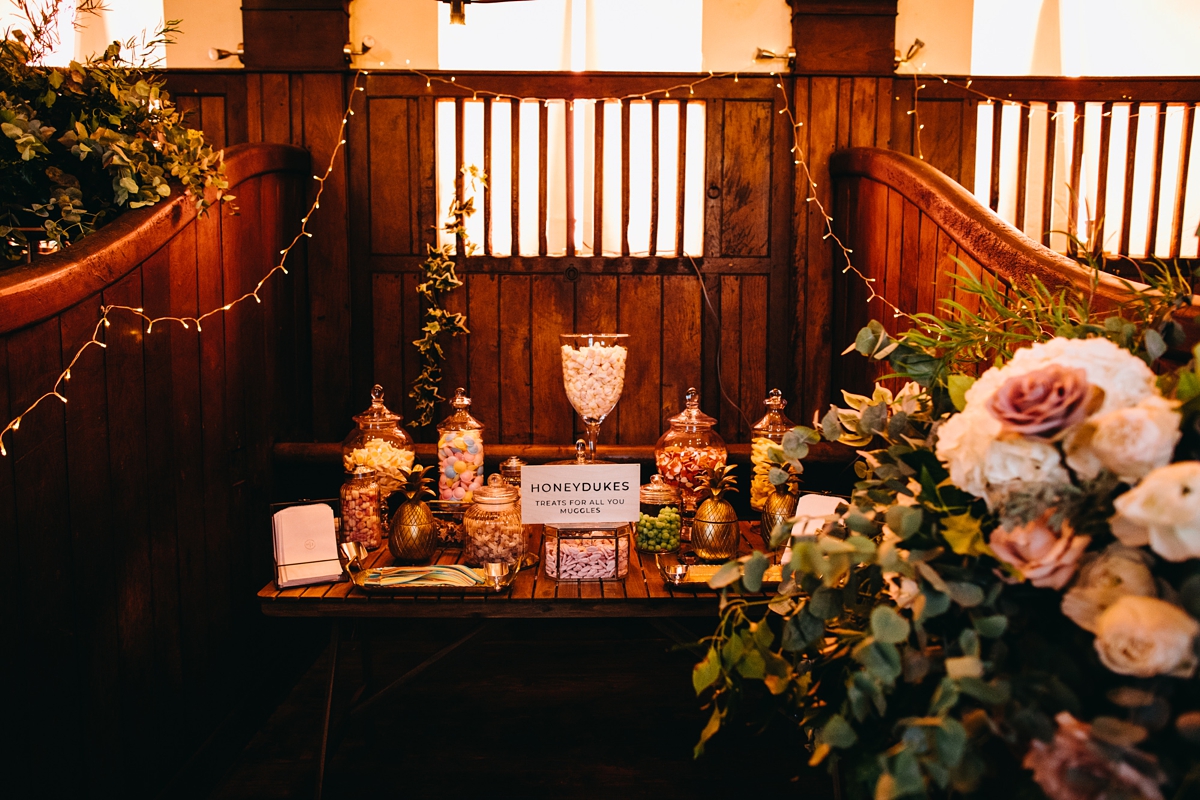 "Sweet Disposition by The Temper Trap was our first dance song. Neither of us listen to slow romantic music that's usually chosen for a first dance song, so we chose something fun, upbeat and that enabled us too release a confetti canon halfway through!"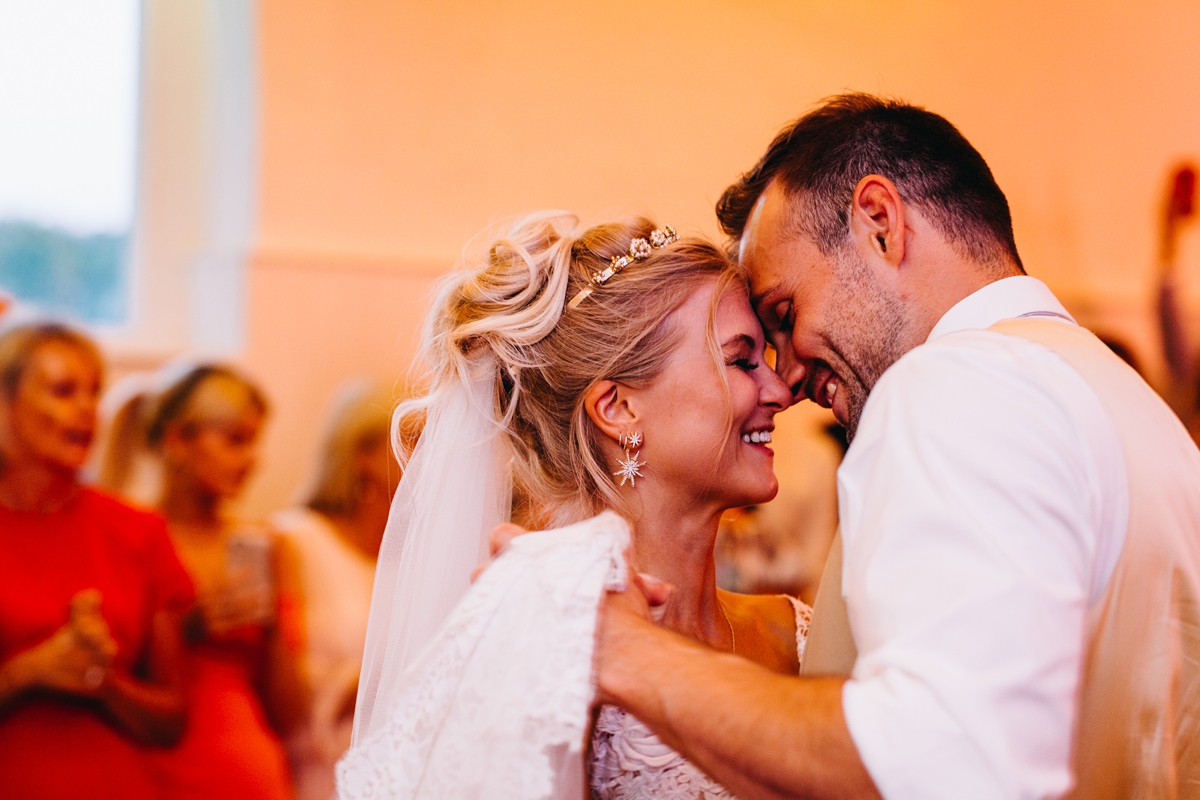 "Looking back, my favourite part of the whole day definitely the marriage ceremony in the church. We both felt it was the most special and magical moment we have ever experienced!"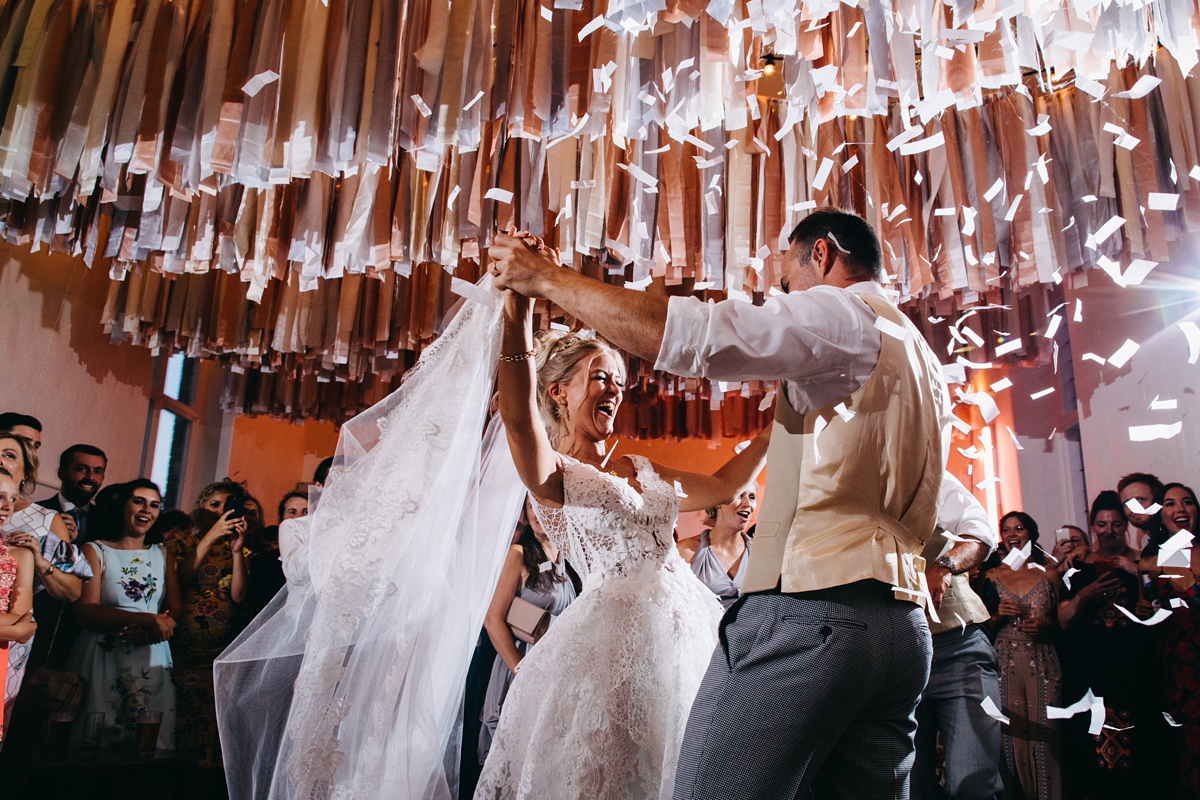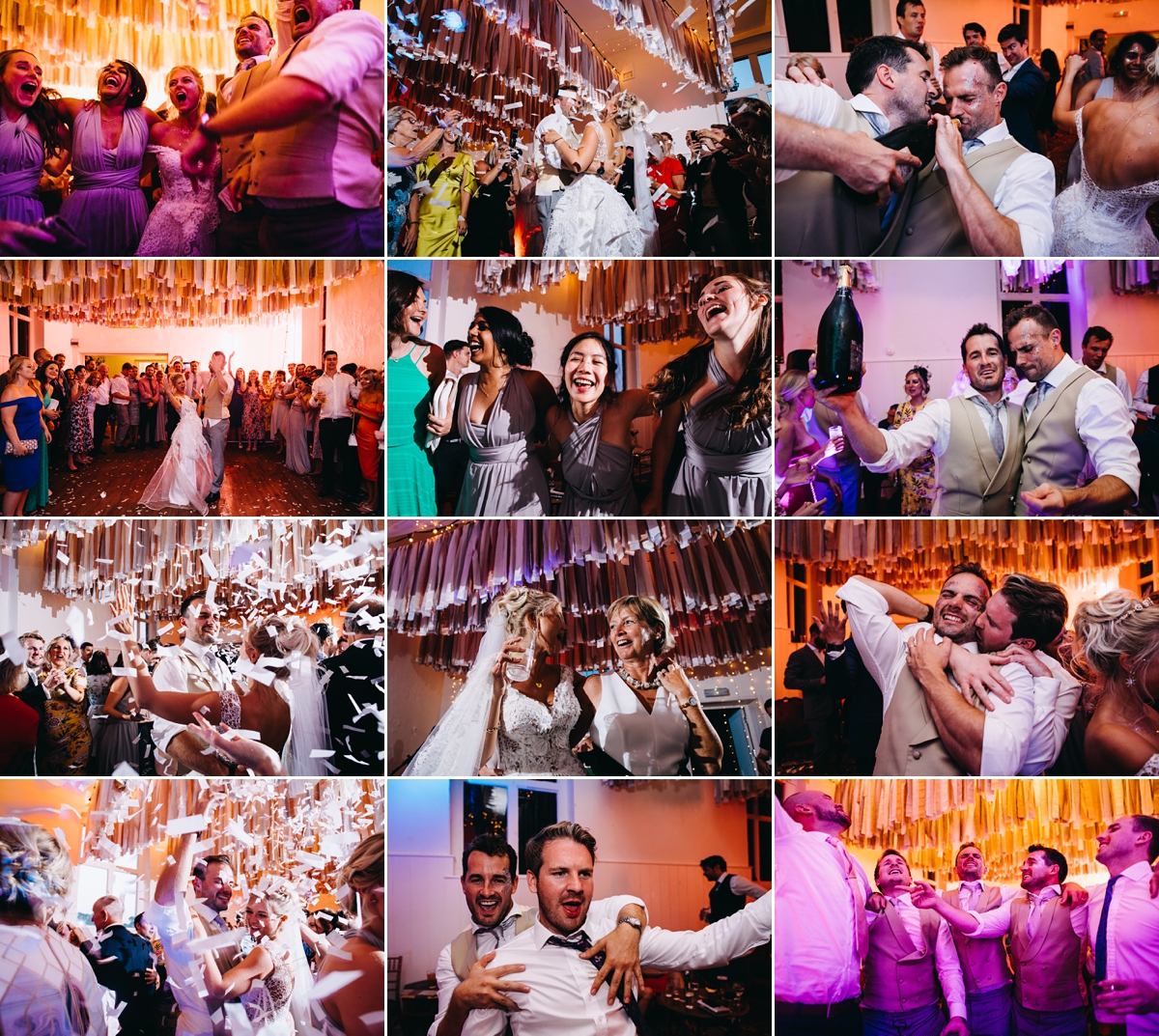 Words Of Wedded Wisdom
"Do something different! Think about what reflects your personalities and just go for it – think outside the box! Also, invest in a decent band or DJ to keep everyone partying all night, and of course make sure you have a great photographer to capture the vibe of the day so you can relive it again once it's all over."
"We also had a second shooter, which was great in helping us get multiple shots of the same thing but at different angles. As I came down to the church on the motorbike, we got so many fantastic shots that would otherwise have been missed had we only had one photographer."
"Get a dress you feel fantastic in and that reflects your own sense of fashion. You want to feel comfortable and wonderful on the day. And finally, on the day, simply enjoy every moment!"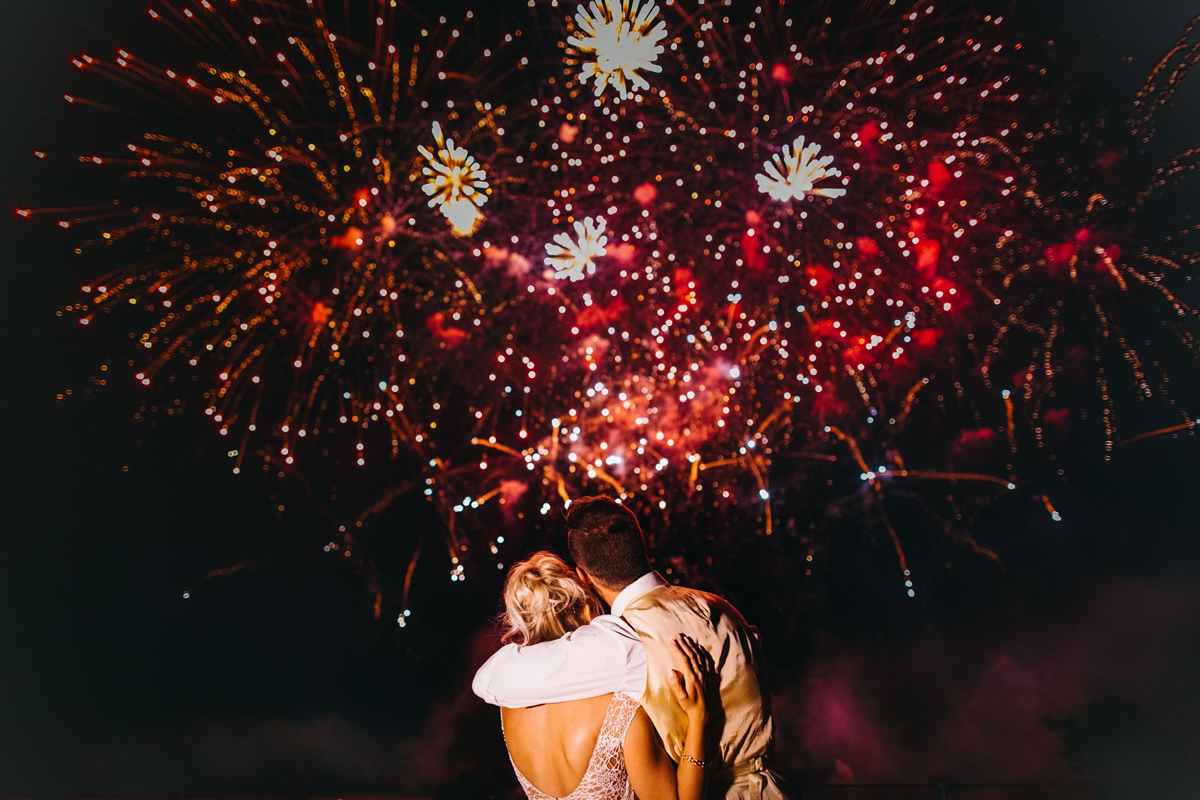 A big thank you to Maddy and Jonty for sharing your fabulous day with us, and to Hannah Hall for the wonderful photography.
Until next time…
Much love,
Holly x