The inspiration behind our 'Bajan Queen' shoot set on the St. James coast in Barbados, was our goal to challenge the stereotypical 'beach wedding' and highlight the hidden rustic/urban beauty, surrounding these paradisiacal spots.
We wanted to embrace inclusivity and take a fresh, dynamic approach to designing bridal inspiration with a contemporary, boho twist, different to that usually seen in a Caribbean island 'package wedding' setting, so often typical in these locations.
Concept + Styling Helaina Storey Wedding Design
We feel like these overly commercialised celebrations don't always make the most of the natural beauty surrounding them, so we wanted to be sensitive to that, embrace it and complement it with our wedding design in this case. Our palette of muted coral and dusty blue hues was inspired by the hazy blend of where the sea meets the shore.
We love the dark and earthy tones in contrast with bright, tropical shades usually associated with more all-inclusive-style Caribbean wedding packages.
It was key that we demonstrate a more bespoke and individual aesthetic to inspire couples considering a destination wedding in this part of the world, and show that putting your own unique stamp on your wedding design can always be a possibility.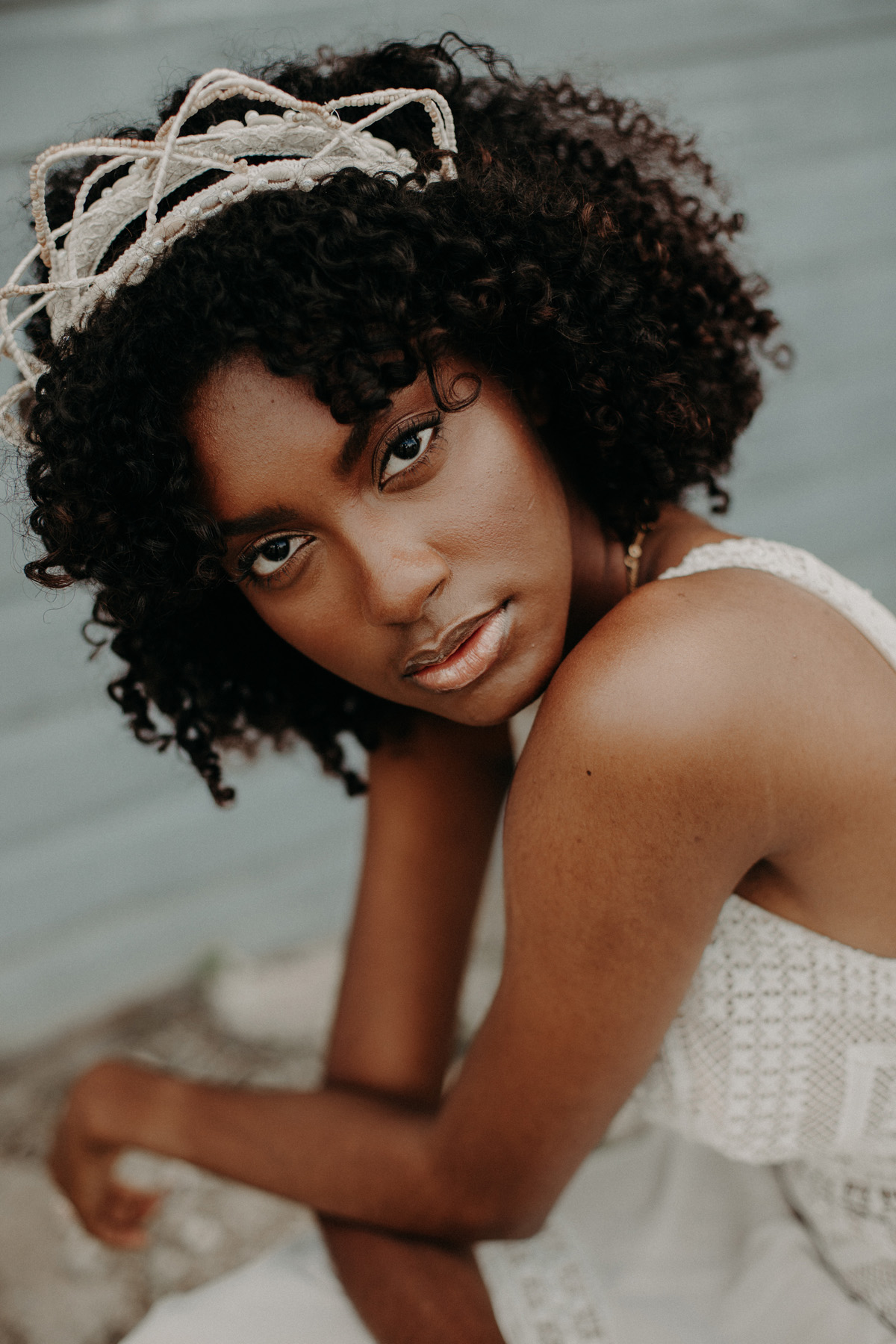 We hope to encourage those planning their wedding, wherever that might be, to consider the personal, thoughtful details and design a day that is a true reflection of them, no matter what, allowing their own personalities and tastes to shine through, rather than be dictated to by the status-quo or any generic offering.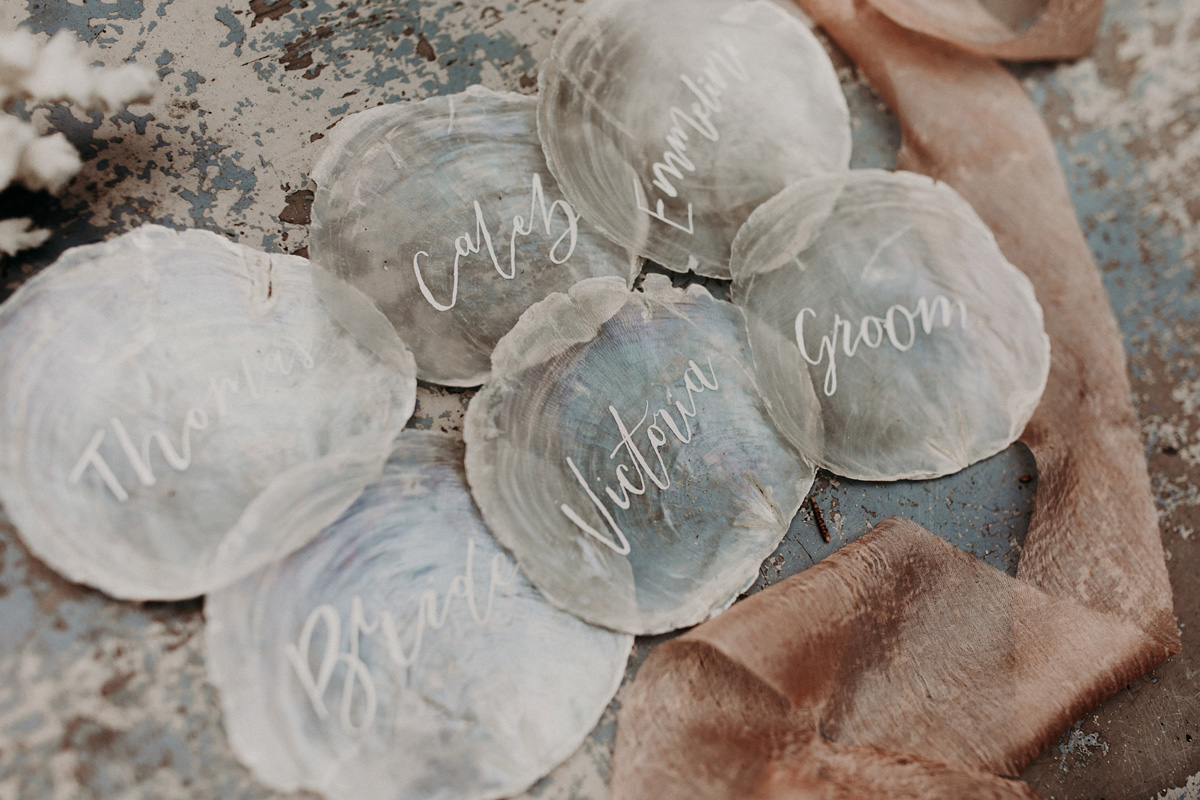 It was super important to us that we depict a strong, self-loving, confident bride and we felt the stunning Verbena crowns featured, perfectly encapsulated this.
The softness of the understated, bohemian Rish Bridal gowns contrasted beautifully.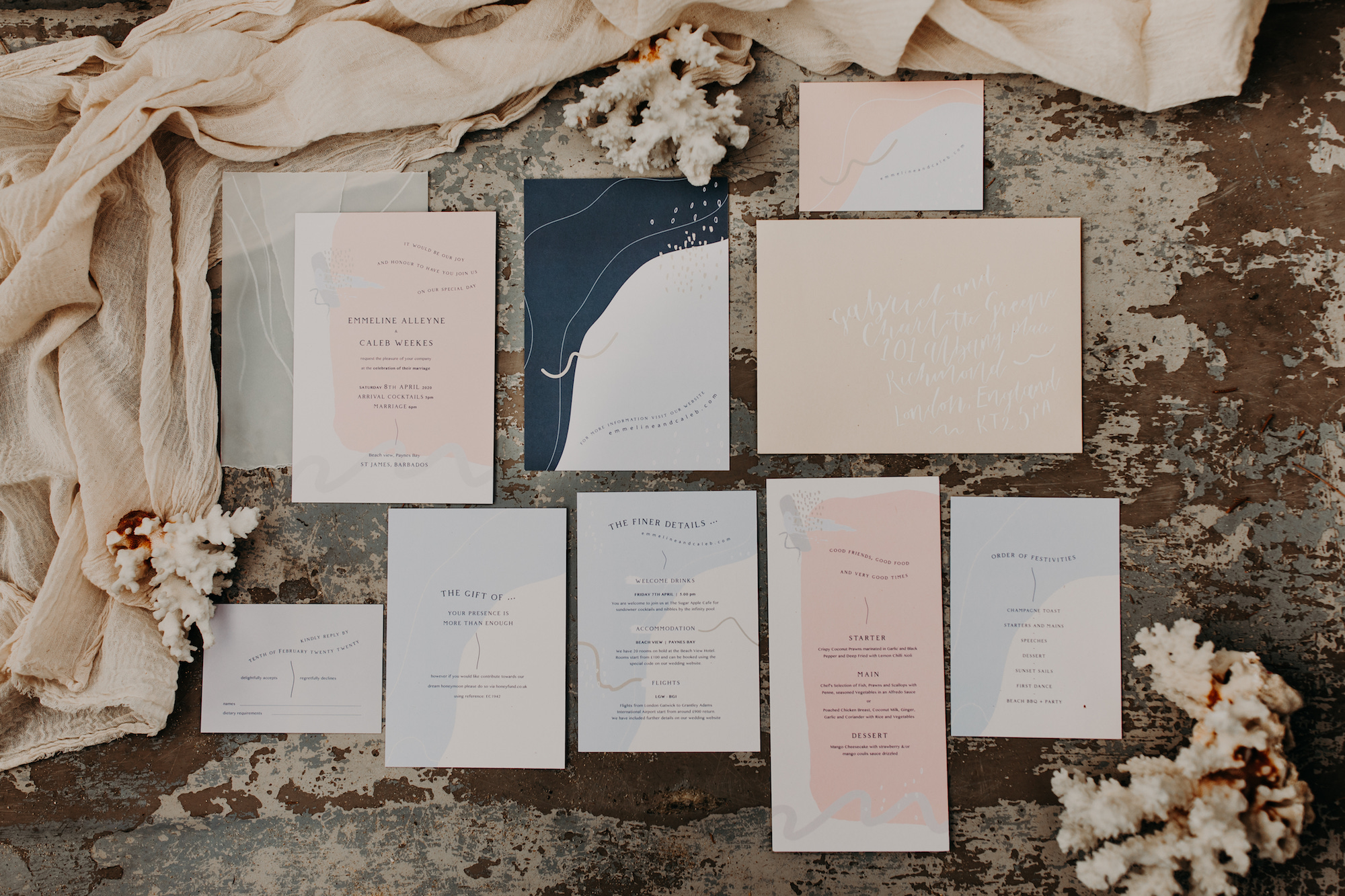 It's playful, elegant, contemporary and understated and features so many thoughtful, unique details, bringing together creative suppliers from all over the world, including London, Spain, U.S.A., Barbados and Trinidad & Tobago.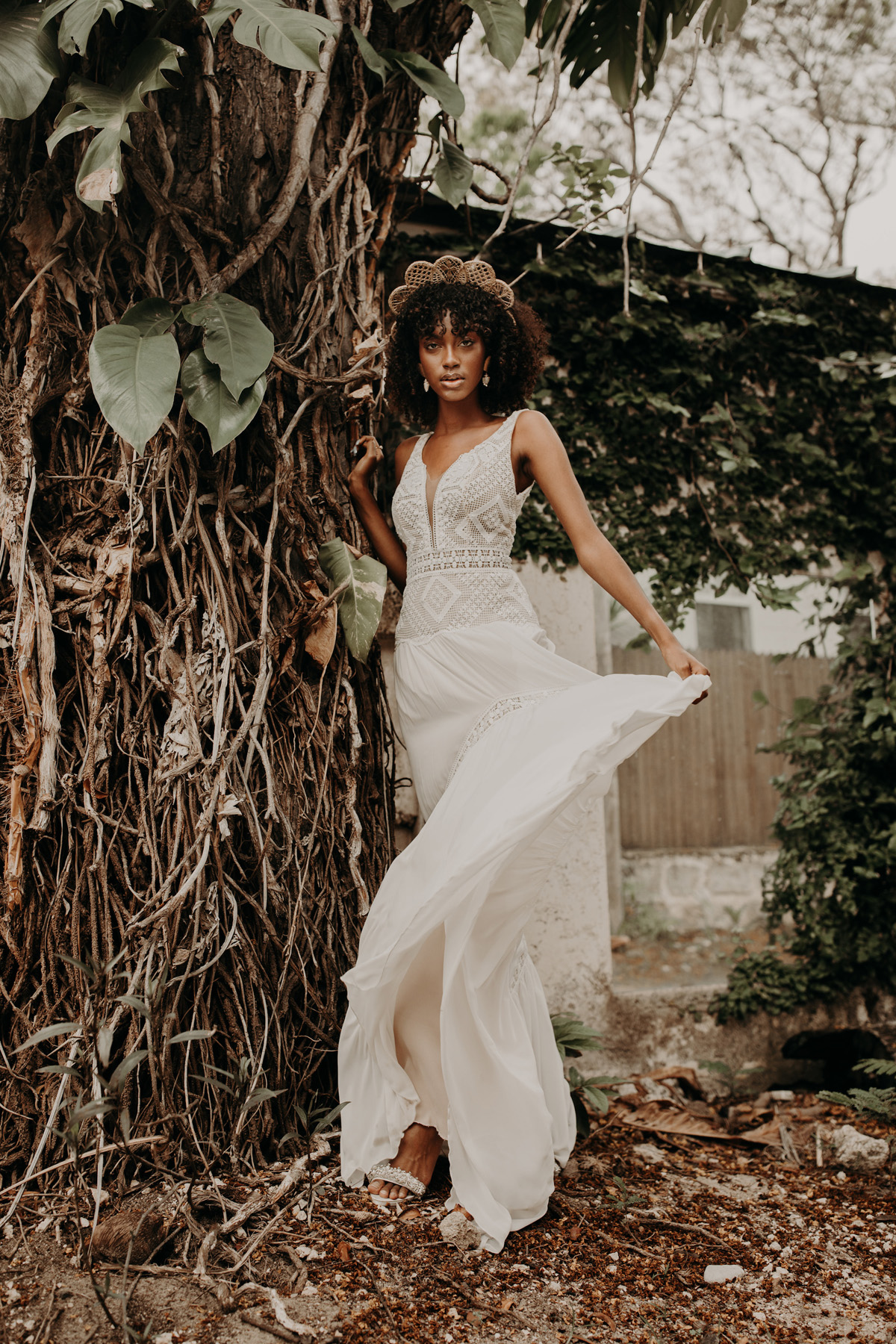 A true global collaboration, which was an absolute joy and privilege to see come together, all universally sharing and executing the same exciting vision.