Morning loves, I hope you are well. It's Thursday which means we've almost made it to the Easter weekend intact, and I think that can only be a good thing and we all really need to hold on to even the tiniest good things right now, don't we?
This wedding has really lifted my spirits, as I hope it does yours. The couple, Isabel and Rob tied the knot on 8th June 2019 at Euridge Manor – a sublime venue nestled on the outskirts of the Cotswolds and bursting with character.
Blue Lily Weddings

+ Follow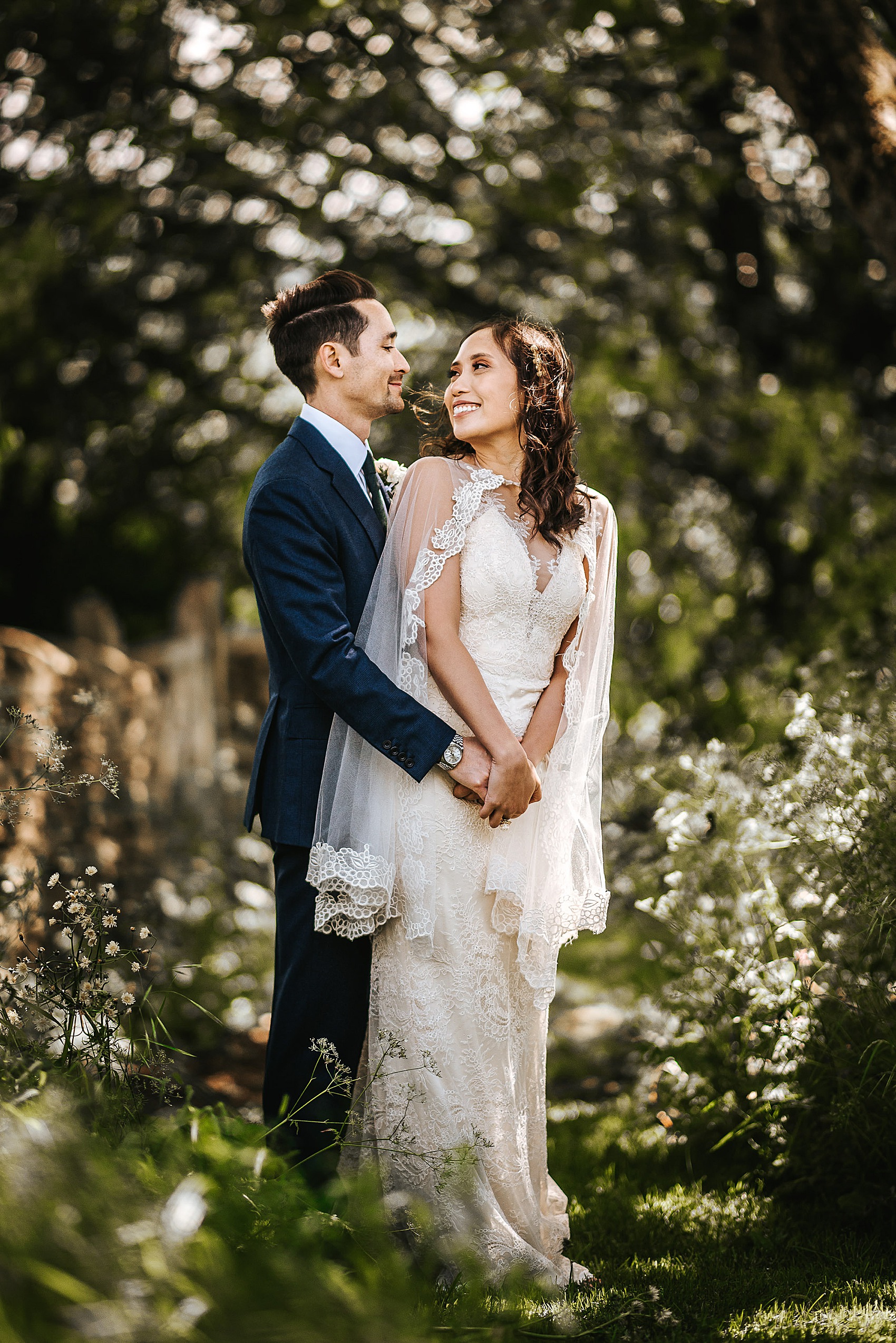 I love how this couple went out of their way to make their wedding as sustainable as possible, taking care to support local suppliers and showing their appreciation of craft and heritage too. This is wonderful, but especially in the current climate, when wedding suppliers have taken such a hit due to the Pandemic. Anyway, let us enjoy the lovely summer, countryside wedding of this lovely couple and hear what inspired them and how they brought their day together.
"We wanted to have and English garden wedding with our cultural backgrounds represented (Filipino for me, British-Chinese for Rob), and this was incorporated in the styling and touches throughout the day."
This isn't the first time we've featured Euridge Manor on Love My Dress – a truly enchanting wedding venue that offers couples the chance to either wed outdoors or within it's divine Orangery.
The venue is located within over 450 acres of privately owned grounds and boasts the most stunning Georgian-style architecture, sparkling water features, evergreen palm trees, a crumbling castle, exquisite topiary, rose gardens, lawns, cloisters, archways, a thatched boat house – a dream of an escape to celebrate love, if ever there was one.
"Euridge Manor is just a short distance to Bath and Bristol – though you would be forgiven if you thought this was in France or Italy. It is a Venetian-style manor that was lovingly developed by its owners over time."
"Its lush gardens, view of the rolling hills, the quirky touches around every corner, the orangery, that lake – we knew it had to be the place the moment we saw it. There was also the owner's dog, Mr Biggles, who was available to roam around on the weekend. We knew it had to be the place."
"Prior to finding Euridge Manor we had a set of criteria that we were looking for in a venue. First, we wanted an out of town destination (we are based in London). This would enable our guests coming from abroad to experience the English countryside, and for our guests based in the Greater London area to get a weekend away."
"Secondly, we wanted a dry hire venue so that we could pick our own suppliers. We wanted to personalise all aspects of the weekend. Thirdly, we wanted a venue that represented who we were as a couple."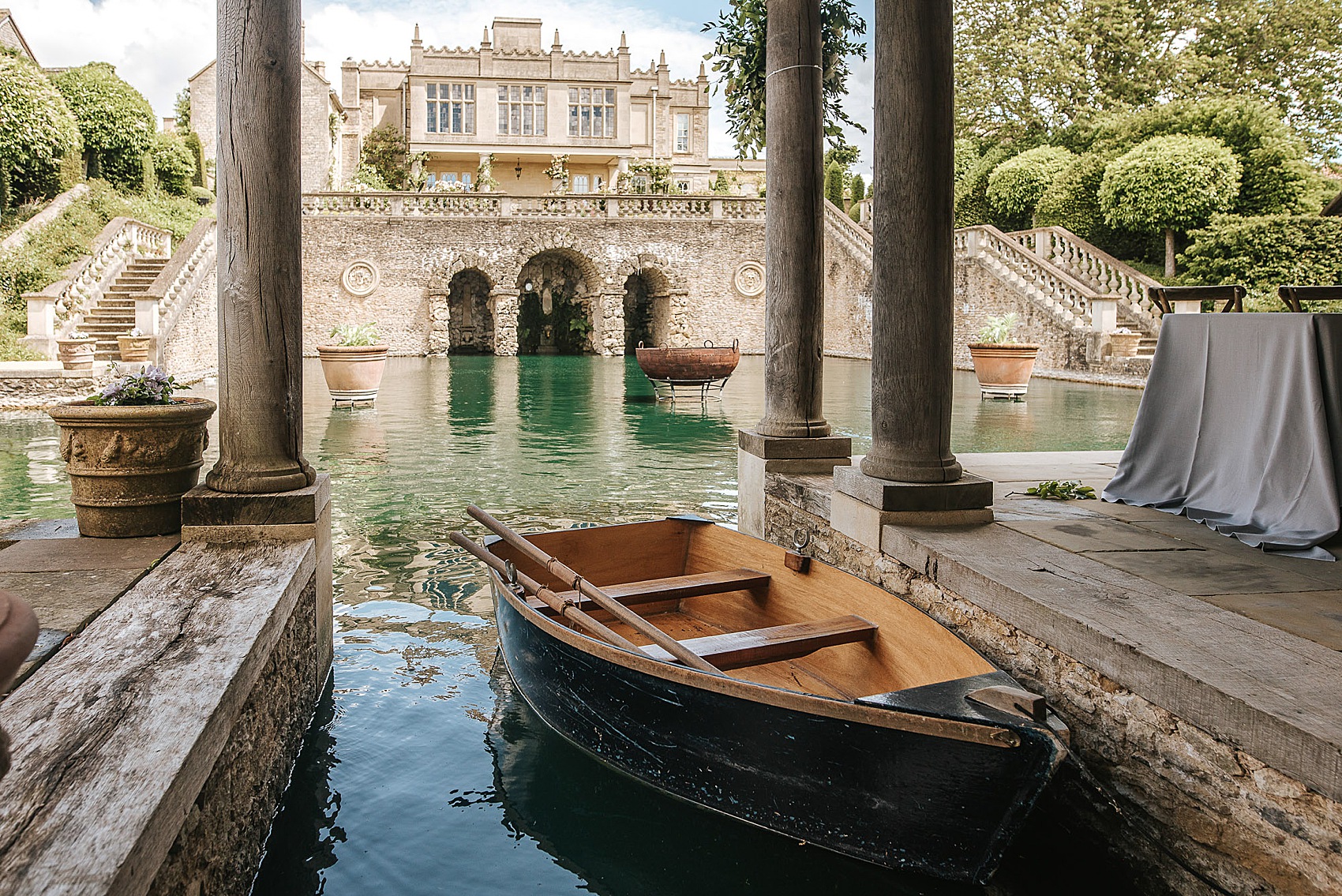 Isabel was styled ahead of the ceremony by a member of the Bath Makeup artist team, on makeup, and hair Stylist Steph Radford.
Isabel wore a beautiful Catherine Deane dress and had the fit perfected by Chambers Bespoke Tailors.
"I actually purchased my dress online from the Catherine Deane website. However I got my dress tailored at Chambers Bespoke Tailors, who were wonderful to work with. They really know how to treat their customers. They made my dress fit me like a glove."
"I absolutely loved my dress, especially the lace details. I wanted something simple and easy to move around in. There were elements of the dress that were reminiscent of traditional Filipino design."
"I didn't wear a veil but did wear a cape. My cape was designed by Elvistina Barong House in the Philippines. The embroidery is made out of piña, or pineapple fibre. I wore a qipao/cheongsam for the evening also by Elvistina (which is a Chinese dress – a nod to Rob's background)."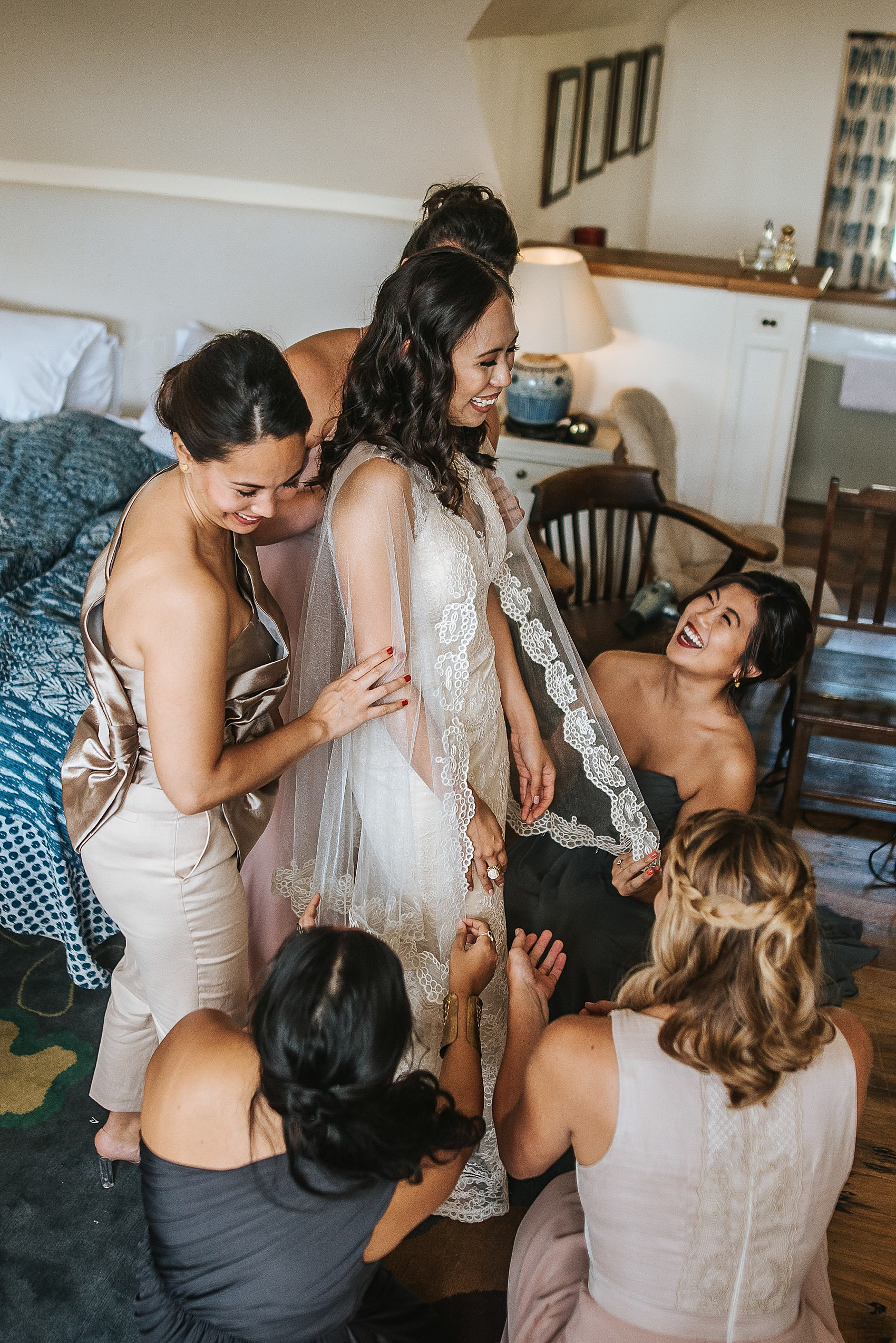 "I wanted my bridesmaids to have a choice in what they wanted to wear. It was important to me that they chose an outfit that made them feel beautiful and comfortable. I only gave them a colour palette, outfit length (long – to give the option of jumpsuit/trousers if they wish) and let them decide the rest."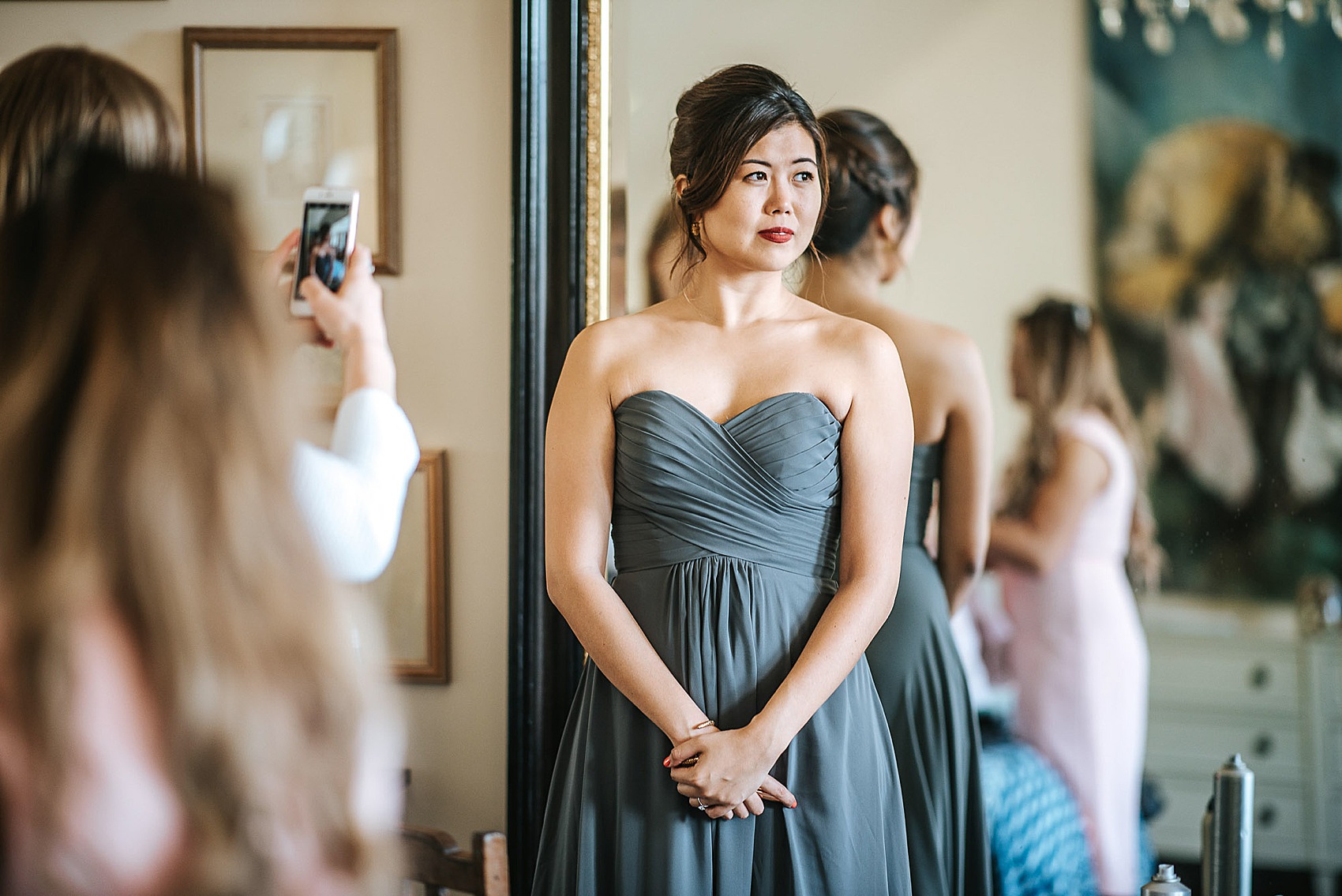 "Each bridesmaid got their outfits from different place; high street/boutique stores (Azazie, New Look, Massimo Dutti and Rustan's (Philippines)). Two wore Filipino designers: custom Rosalyn Lagdameo dress and ready to wear Charina Sartre top They bought their blush dresses in department stores in the USA (Nordstrom and Macy's)."
"The bridesmaids did not wear matching jewellery. They had their own accessories, but also borrowed pieces from Wynn Wynn Ong."
The bride wore a Filipino tambourine hairpiece, made with gold filigree.
"The gold filigree is made by melting blocks of gold or silver, repeatedly hammering and cooling them until they become fine and delicate threads. The thin threads are then carefully shaped by hand to form into intricate lace-like fabric."
"I wore my grandmother's chrysanthemum shaped jewellery. She bought the set when she lived in Taiwan in the 1960s. It was a subtle nod to Rob's Chinese heritage and my 'something old'."
Caroline of Foxy Buds supplied the beautiful blooms…
"It was important for me to have seasonal flowers, again with a neutral palette. We did not wat to take away from the venue I was also obsessed with foliage to accent the tables and our bouquets."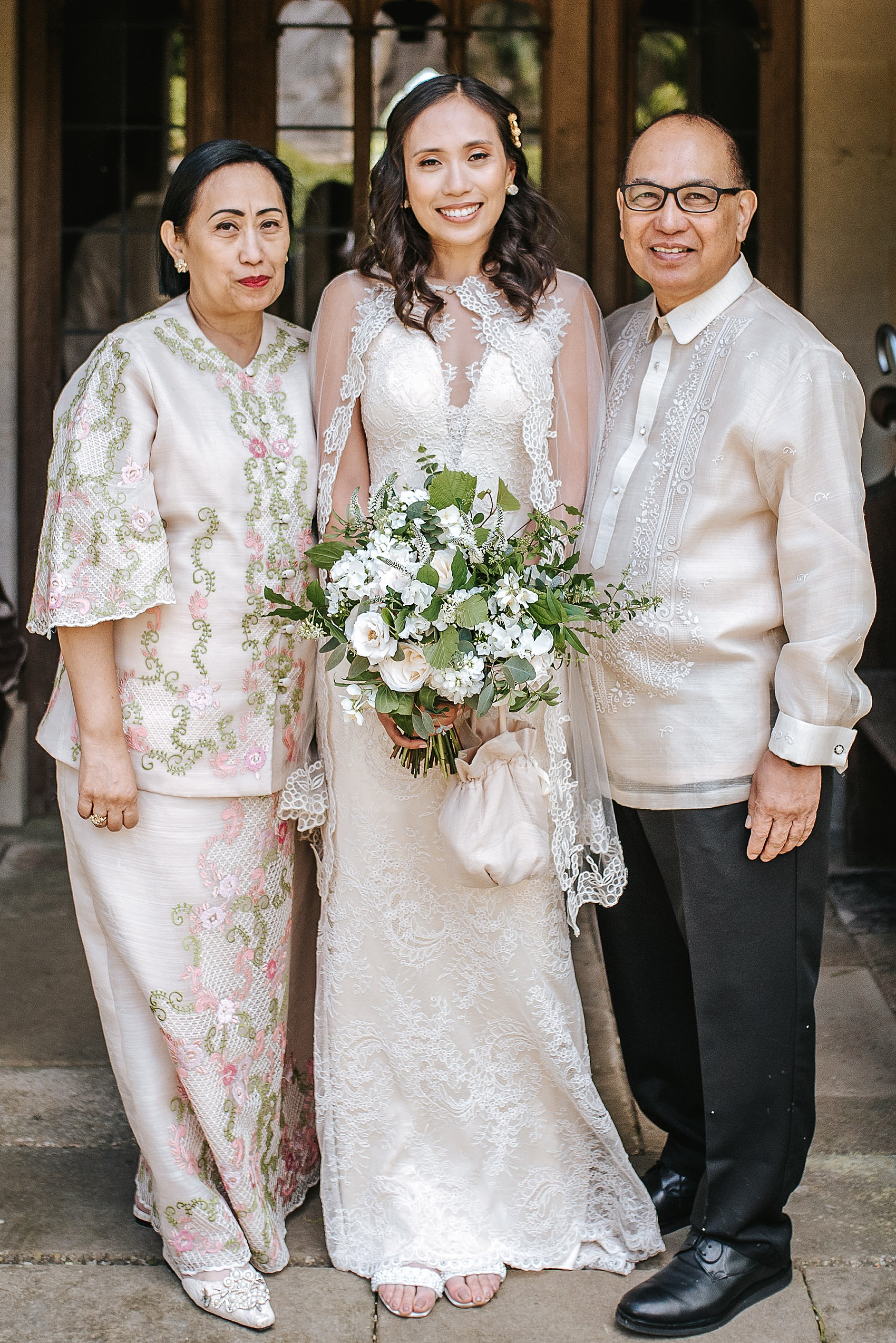 "Caroline understood this perfectly and created the most amazing pieces for the day. She even found a way to incorporate mandarin oranges into some of the table arrangements (oranges symbolise good luck in Chinese weddings)."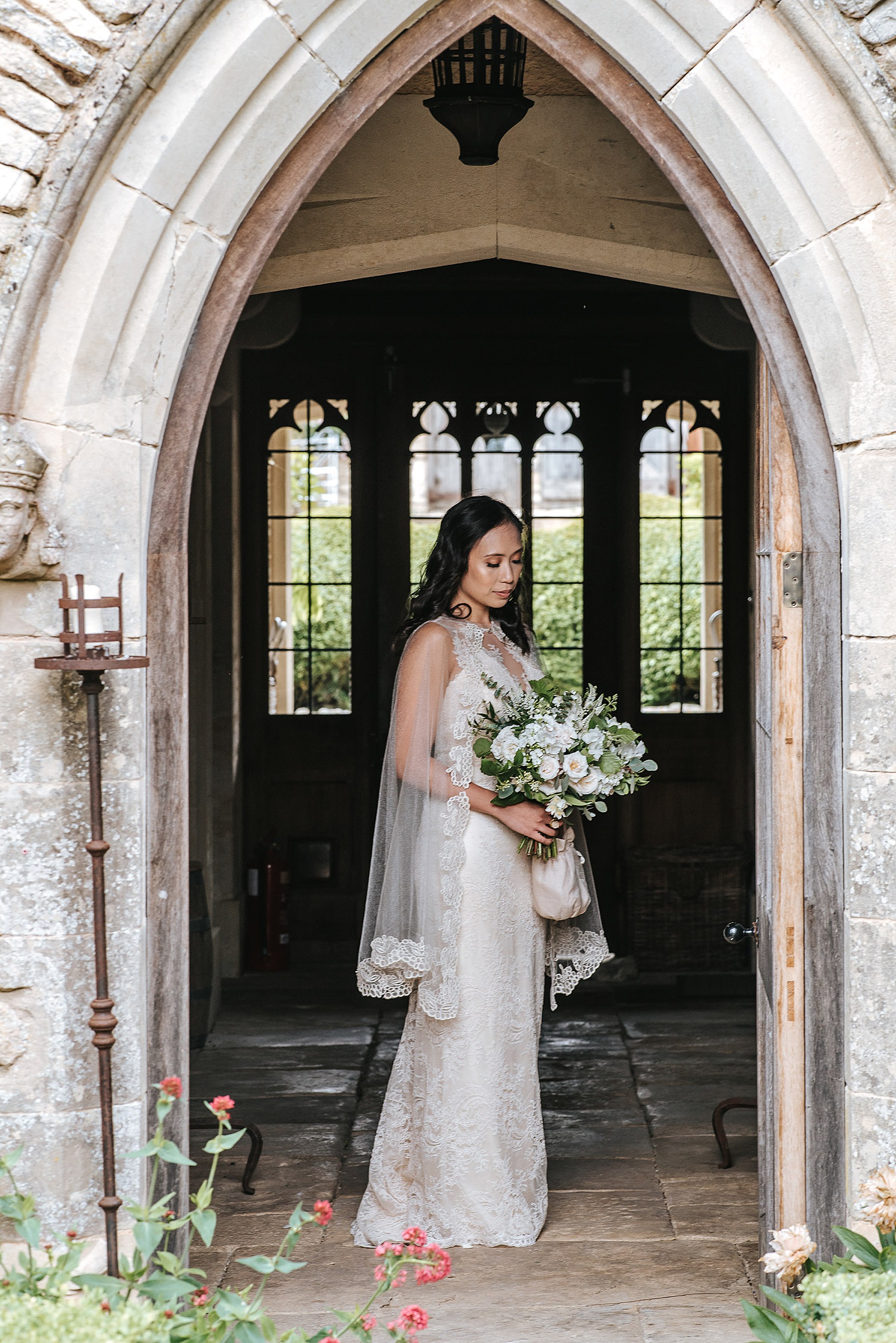 The groom wore a bespoke, three piece suit from Thom Sweeney and his groomsmen were kitted out via Suit Supply.
"Rob and I met, like most couples nowadays, online. It was 2014, and we had our first date at the Powder Keg in Clapham. We've been together ever since. We still celebrate the anniversary of our first date, albeit not in the most conventional way."
"The day of our first date was also Chinese New Year, the date of which changes with the lunar calendar. Rob is half Chinese so we thought it apt to celebrate this anniversary. Easier to remember when we're older."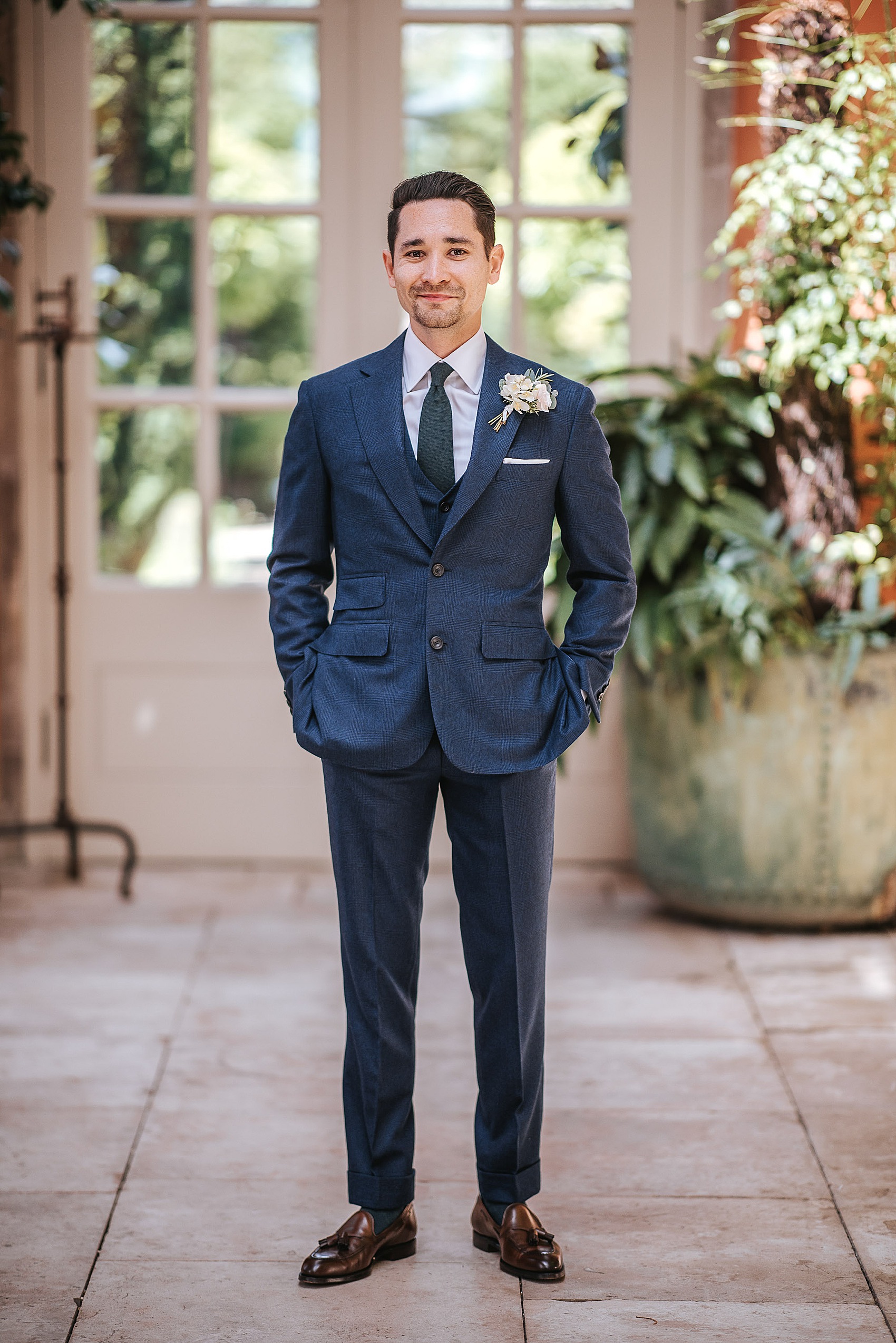 "We became engaged on October 9, 2017. He took me to The Pig-at- Combe under the pretence of celebrating my birthday (it was the week before). He knew that I have a penchant for old historical buildings and thought I would love The Pig-at-Combe's history."
"He proposed during a morning run in the fields, just the two of us when stopping for shelter under a tree during a rain shower."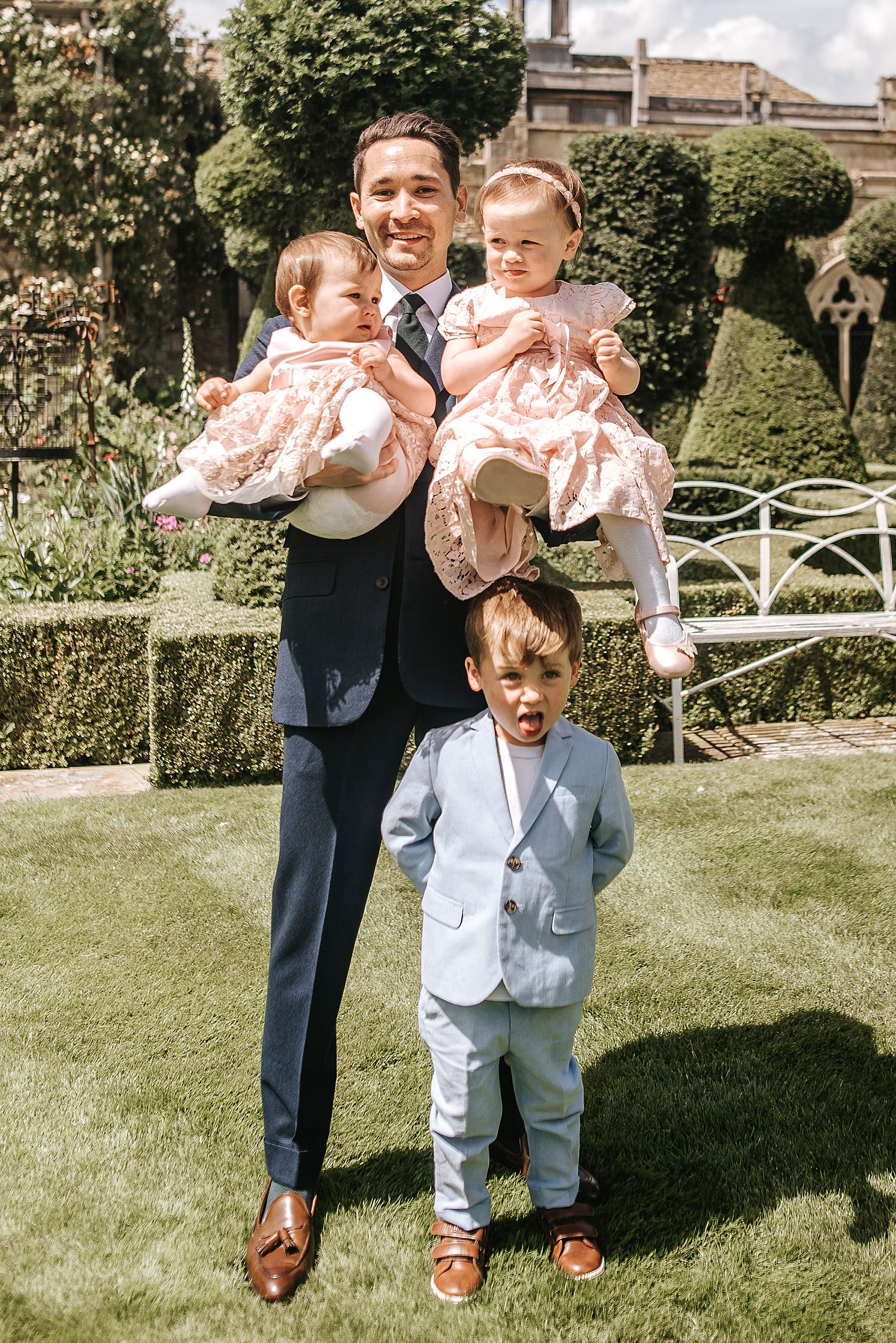 "We spent the first moments as an engaged couple completely by ourselves, followed by a delicious breakfast at The Pig, and then we wandered around the neighbouring seaside towns and had a long walk along the pebble beaches, just soaking it all in."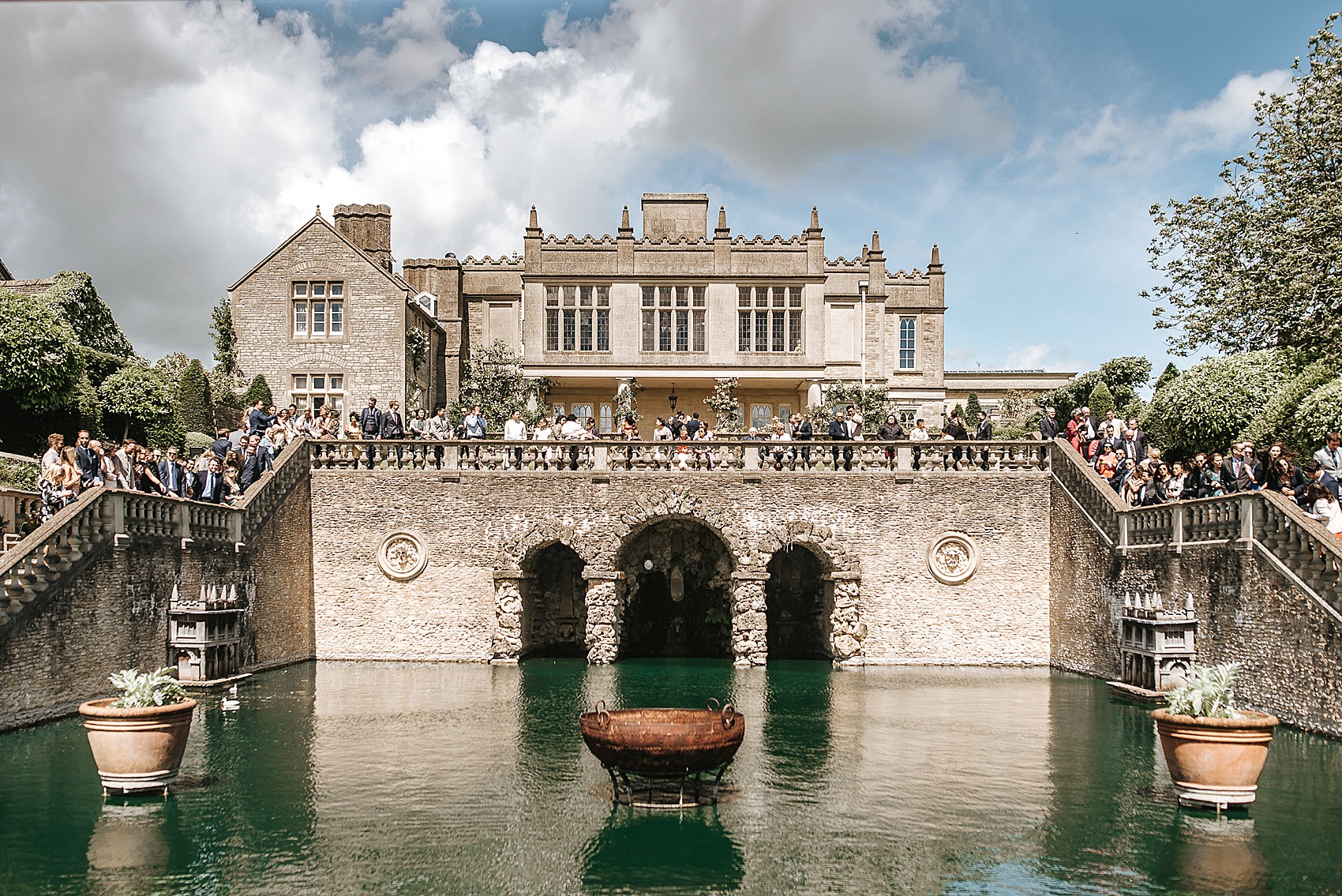 Isabel was accompanied to the beautiful outdoor ceremony by her parents. What a gorgeous image of the three of them arm in arm…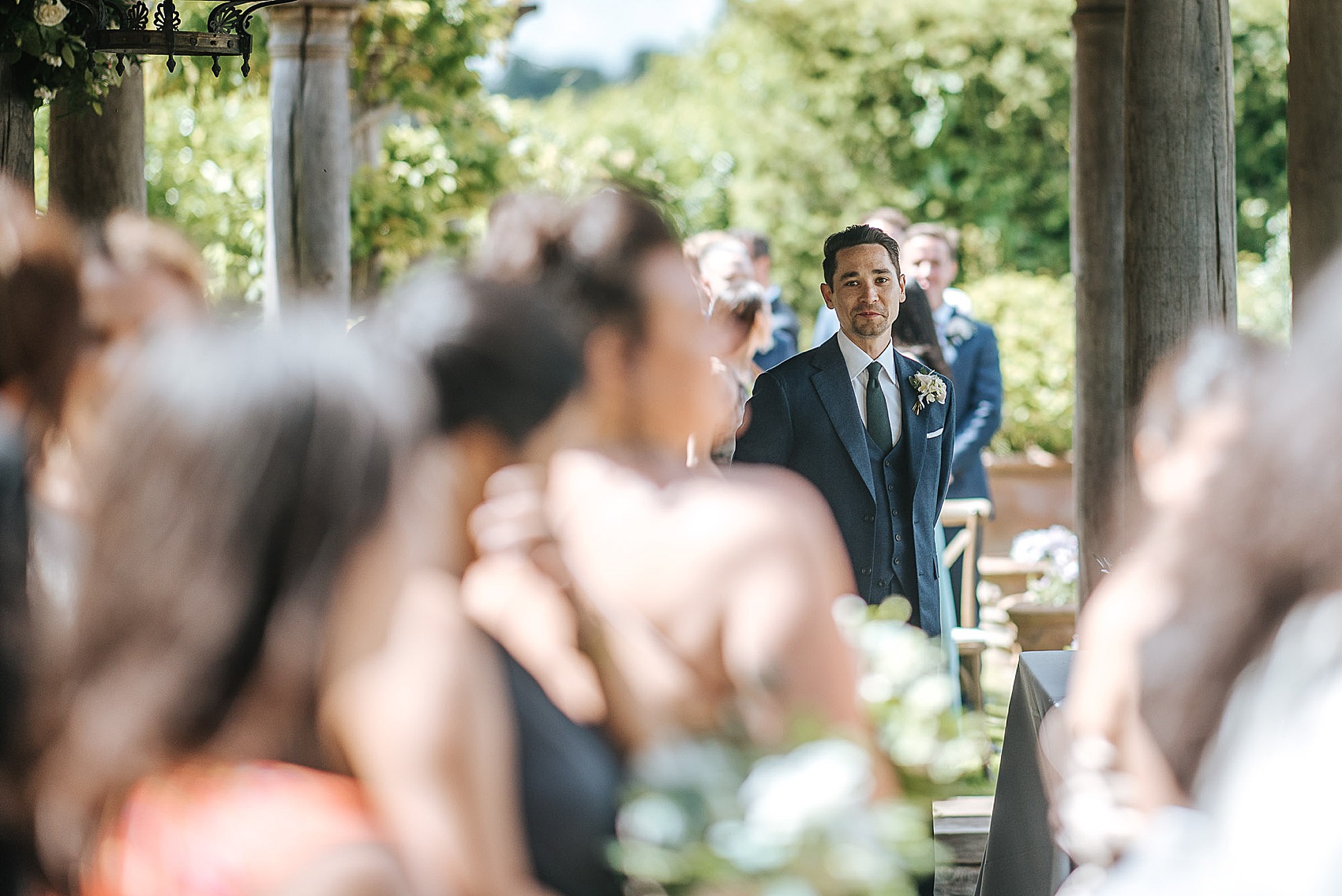 "Our friend Spike officiated the wedding. It was a humanist ceremony and we wrote the entire script. It was a guide mostly, as Spike added his own flair to it. We were able to weave Filipino wedding traditions (candle, arras, cord and veil) into the ceremony."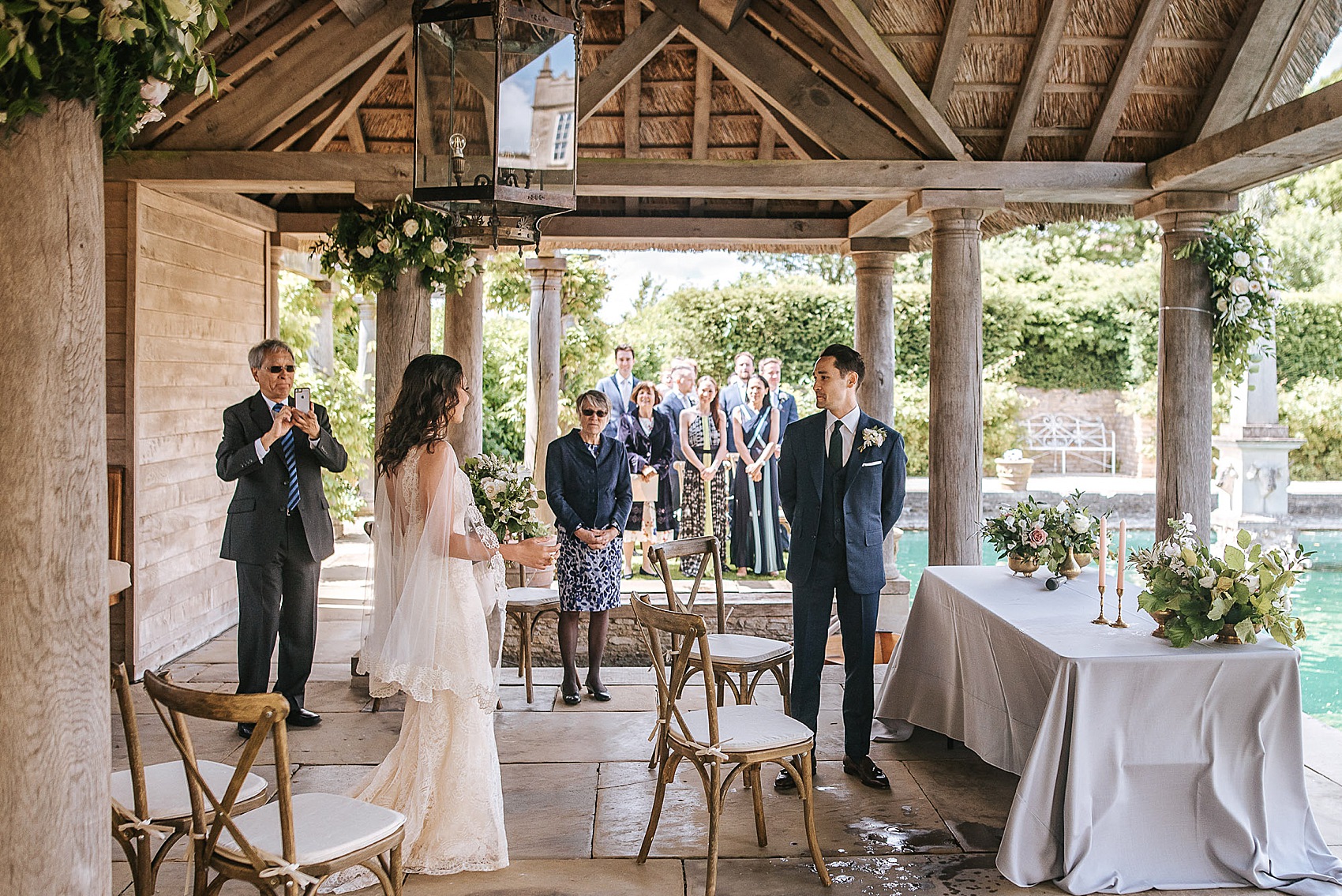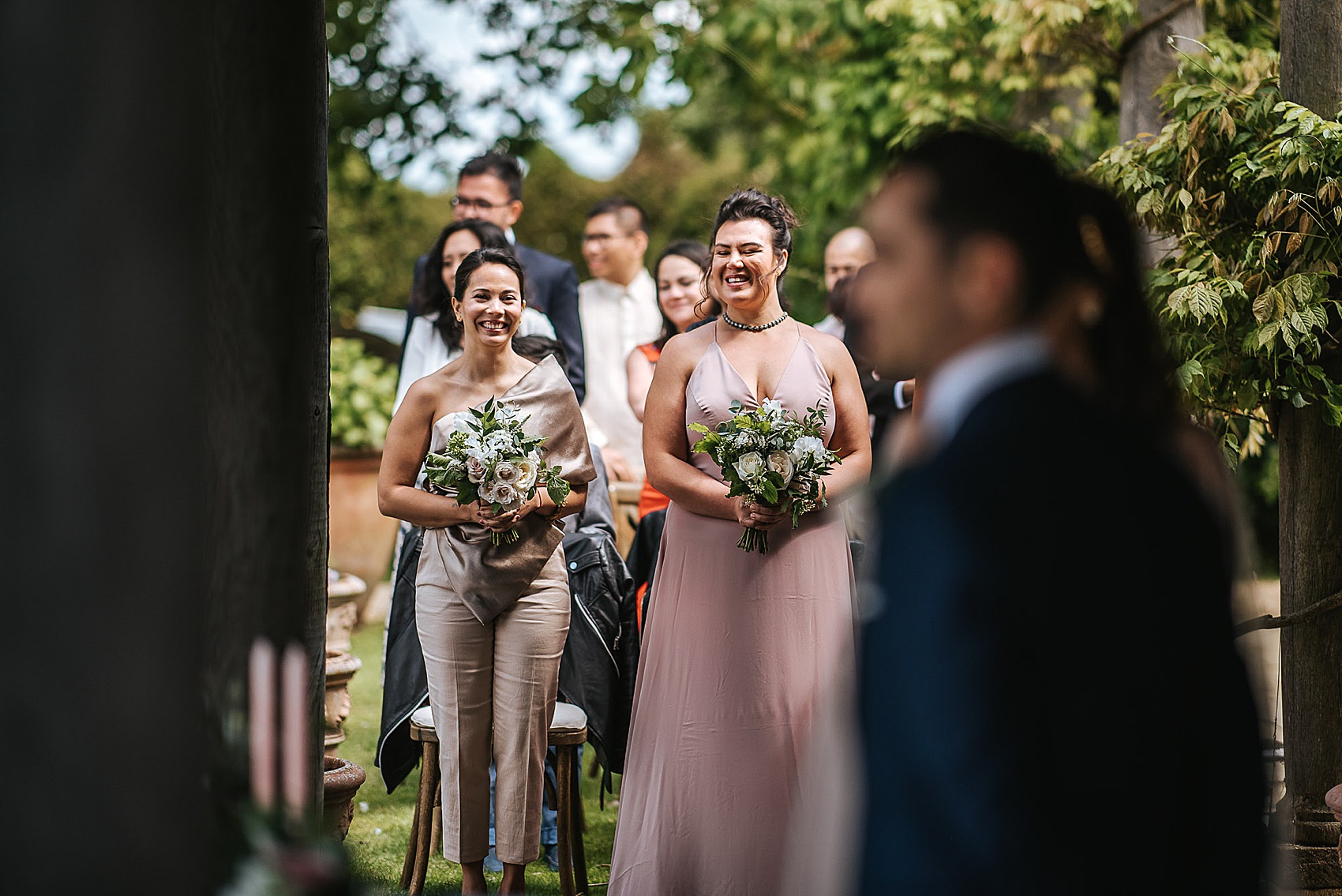 "Our vows represented our values as a couple and what we want from our relationship. Love, friendship, equality and respect were incorporated within our vows. Our first reading was 'Sonnet XVII – by Pablo Neruda'. We chose this because of this excerpt specifically;
'I love you without knowing how, or when, or from where,
I love you simply, without problems or pride:
I love you in this way because I don't know any other way of loving But this, in which there is no I or you.'
Our second reading was a poem written by Rob's Godmother, Anna."
"We had a medium-sized wedding with 140 guests (though I would argue it was a small wedding for an Asian wedding). The venue, the look and feel of the day, and just the personalities of our guests made it seem much more intimate."
"In fact we noticed so many of our guests talking to each other like they have known each other for years – but only met that weekend. This was one of our favourite aspects of the day."
There was just so much love, joy and laughter – which we were so pleased about as we wanted all of our guests to have a great time. We didn't want it to be just about us.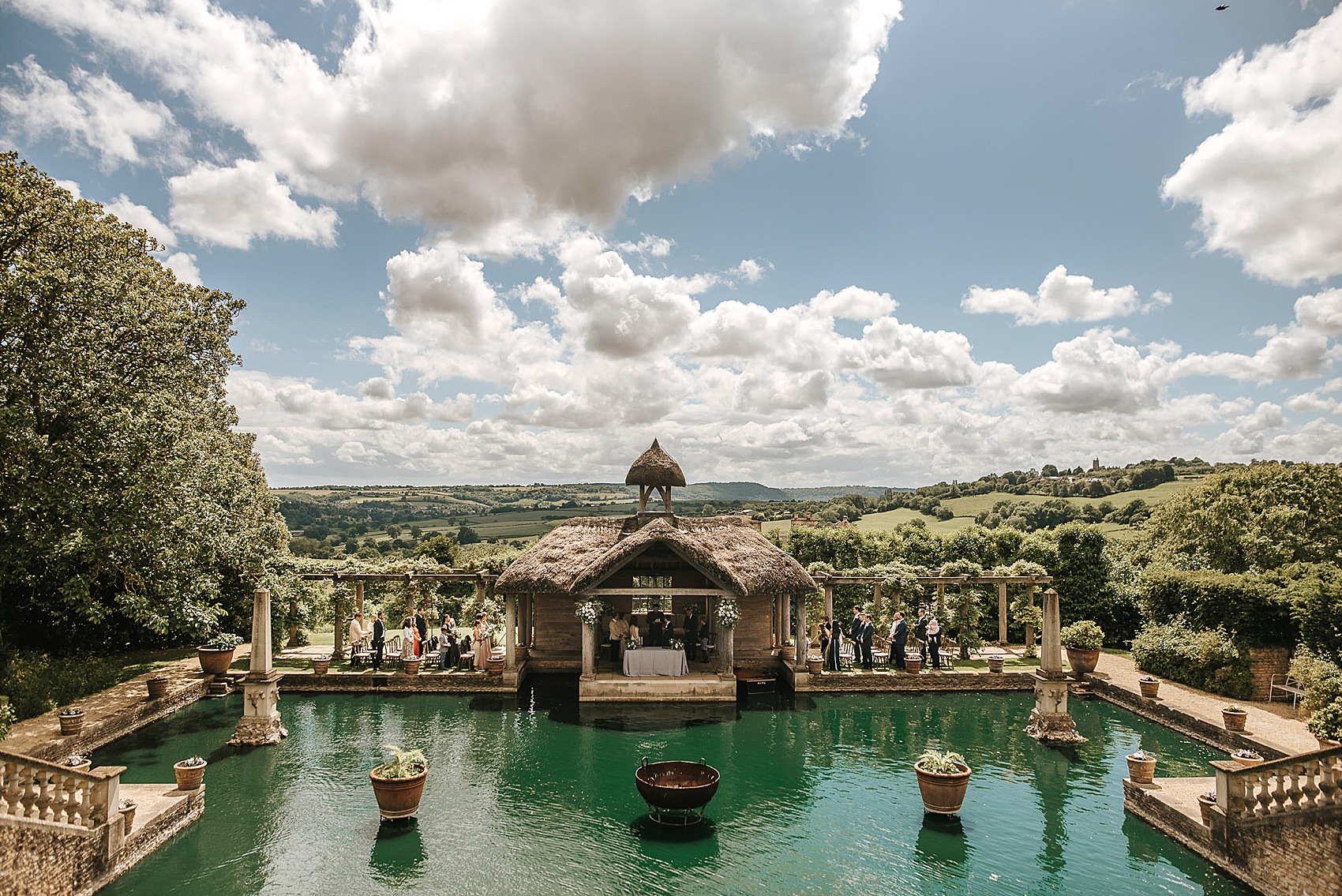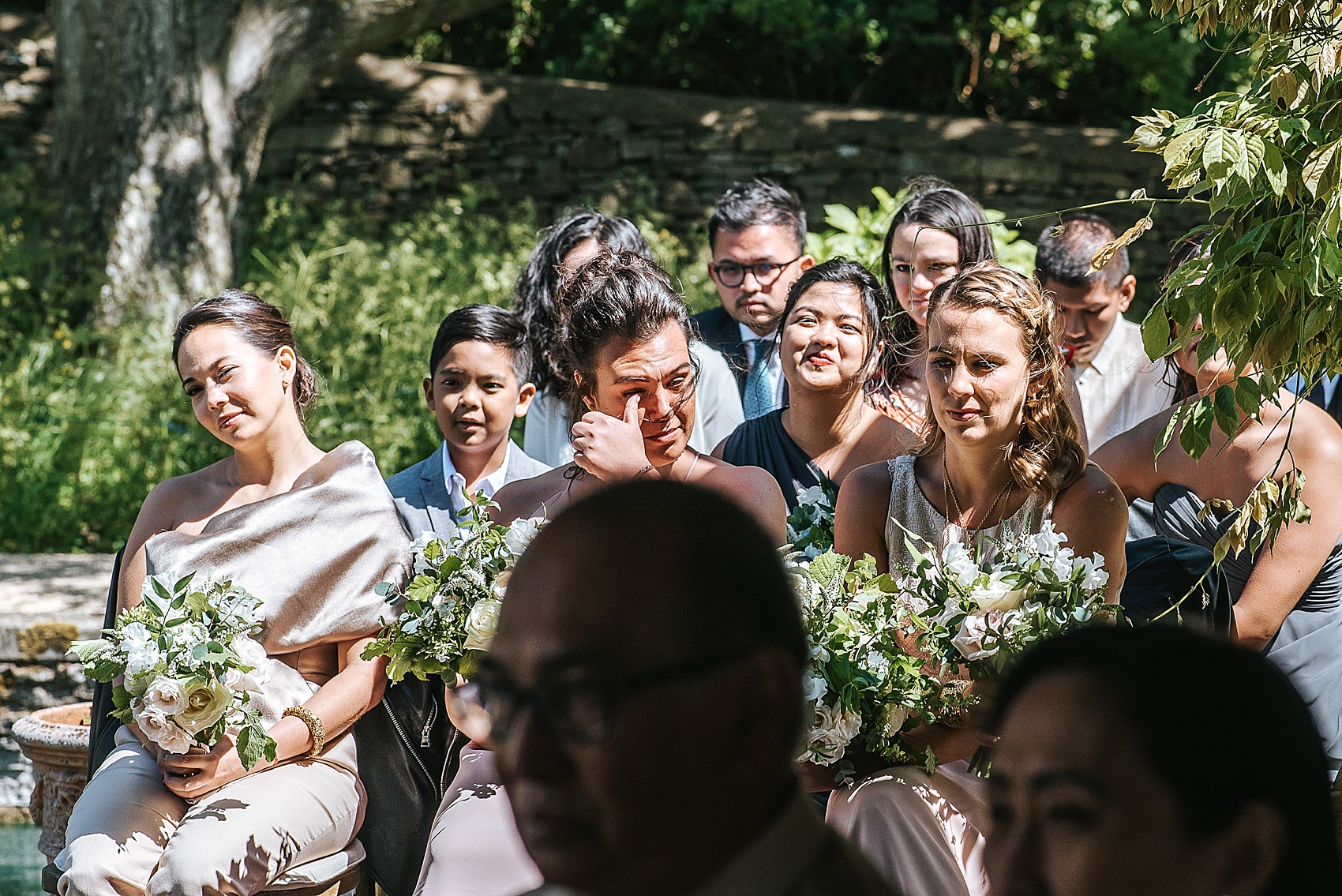 "My engagement ring was from Boodles and our wedding rings were made in the Philippines by a family friend."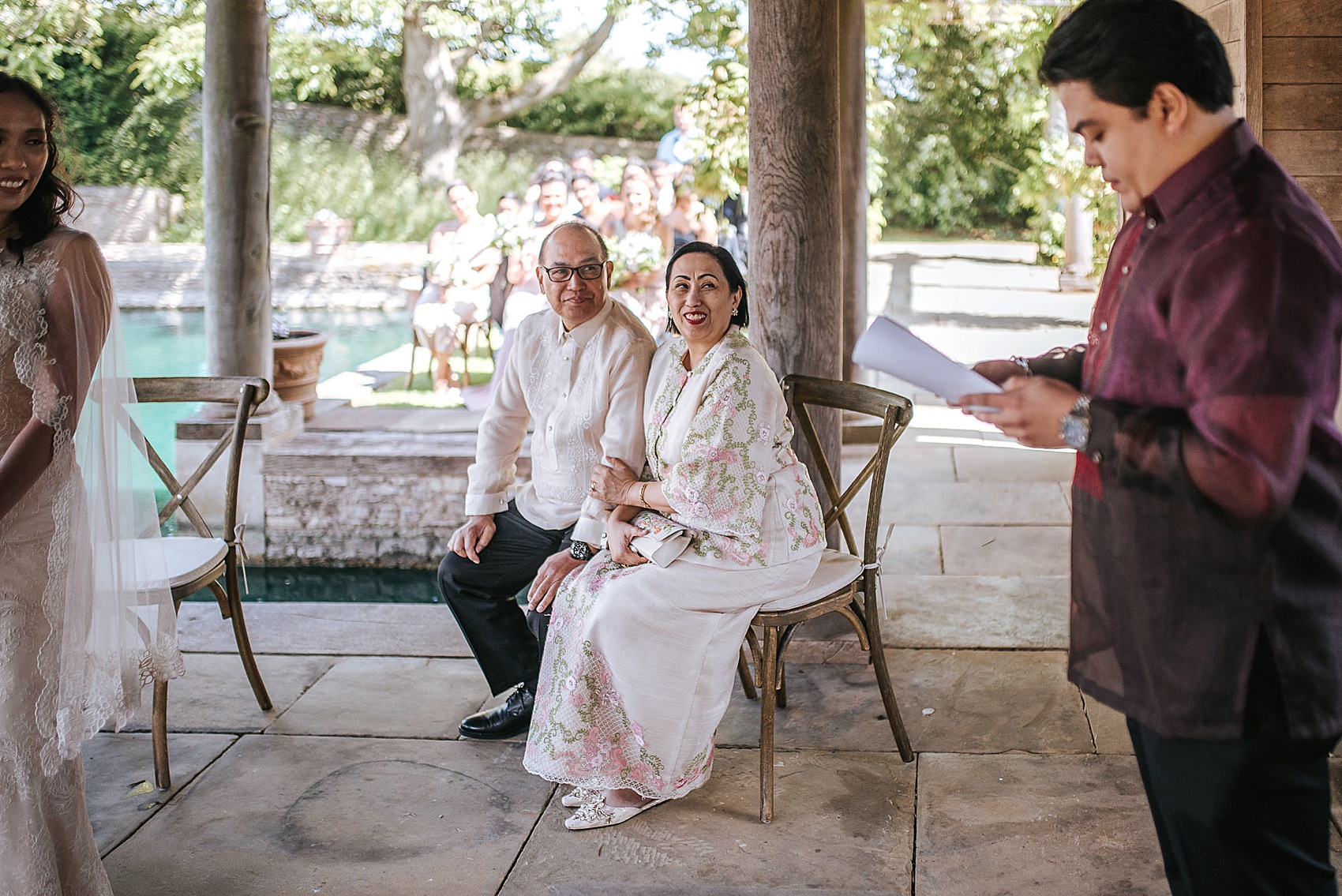 The couple hired Blue Lily Weddings to document their day in photography.
"Marek from Blue Lily Weddings. We first met Marek at Rob's best man's wedding in 2017 and we loved his style. He has the warmest personality. We knew we wanted to work with him."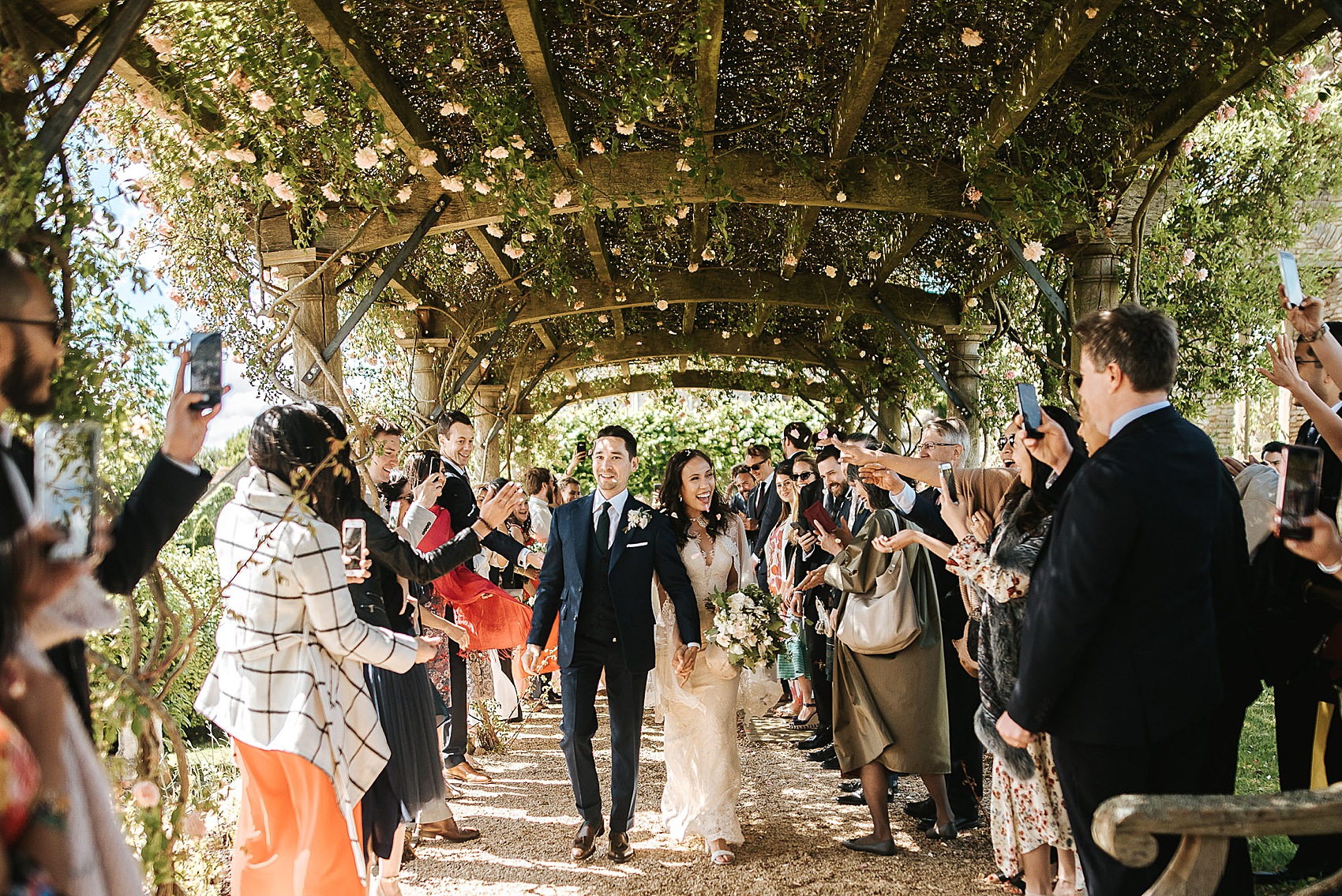 "Marek has the uncanny ability to capture all the emotion and the treasured moments throughout the day, big and small. He has an incredible eye for detail and a strong intuition. Most of all he made us and our guests feel incredible comfortable around him. He is such a wonderful person to work with."
Tom Gibbons also supported Marek. He is the brother of one of Rob's childhood friends who started his own business  We didn't know how it would with two photographers, but their styles complemented each other beautifully."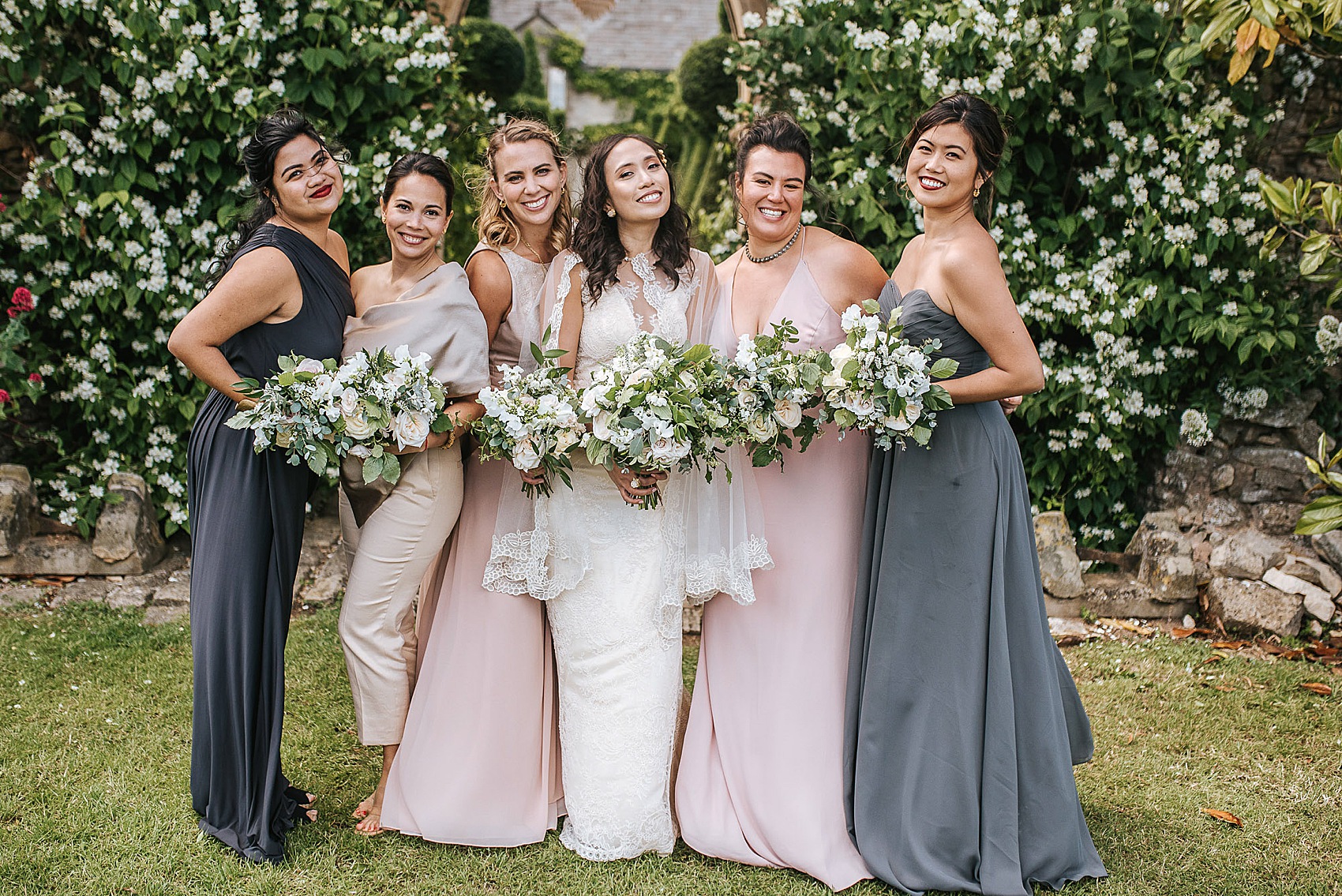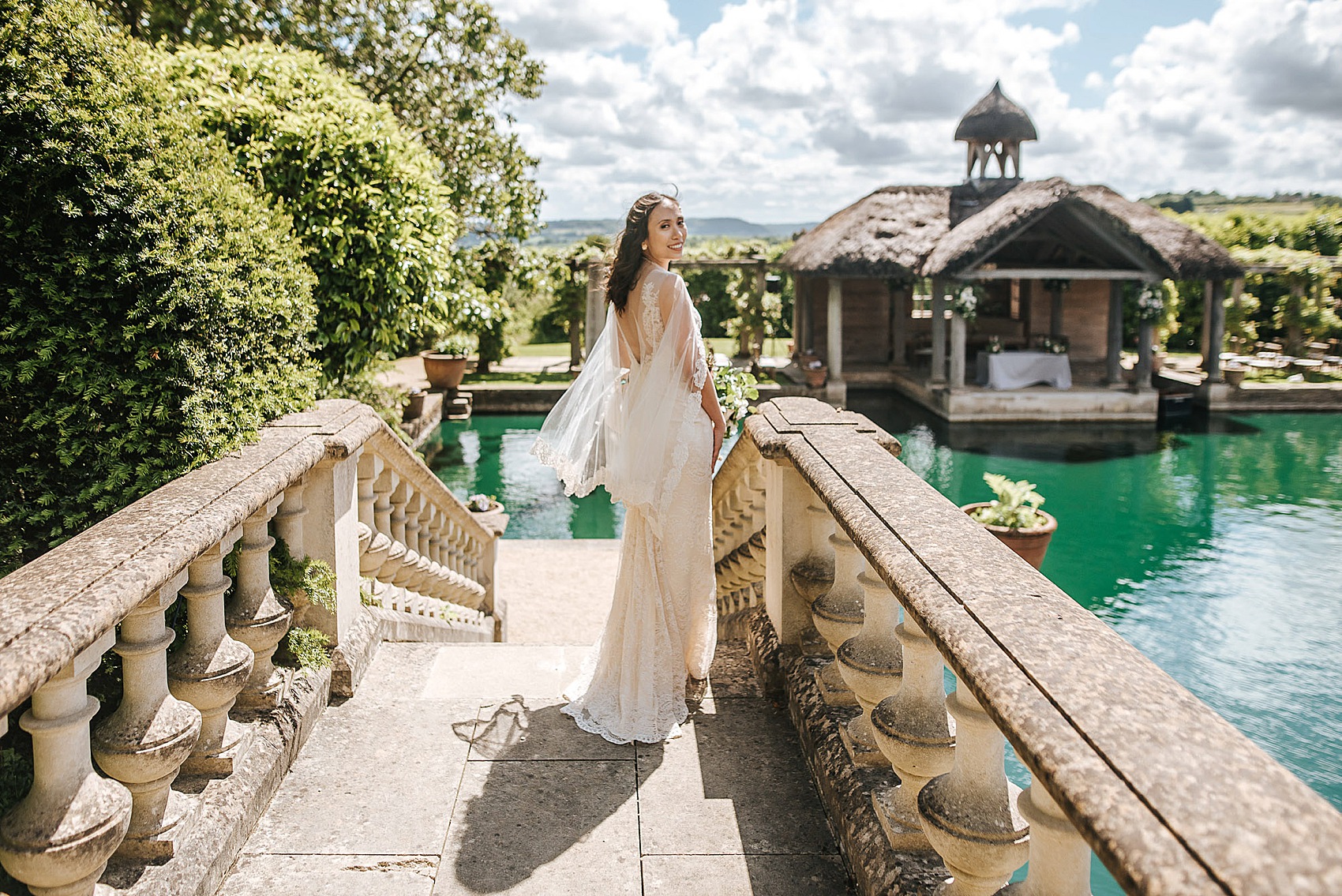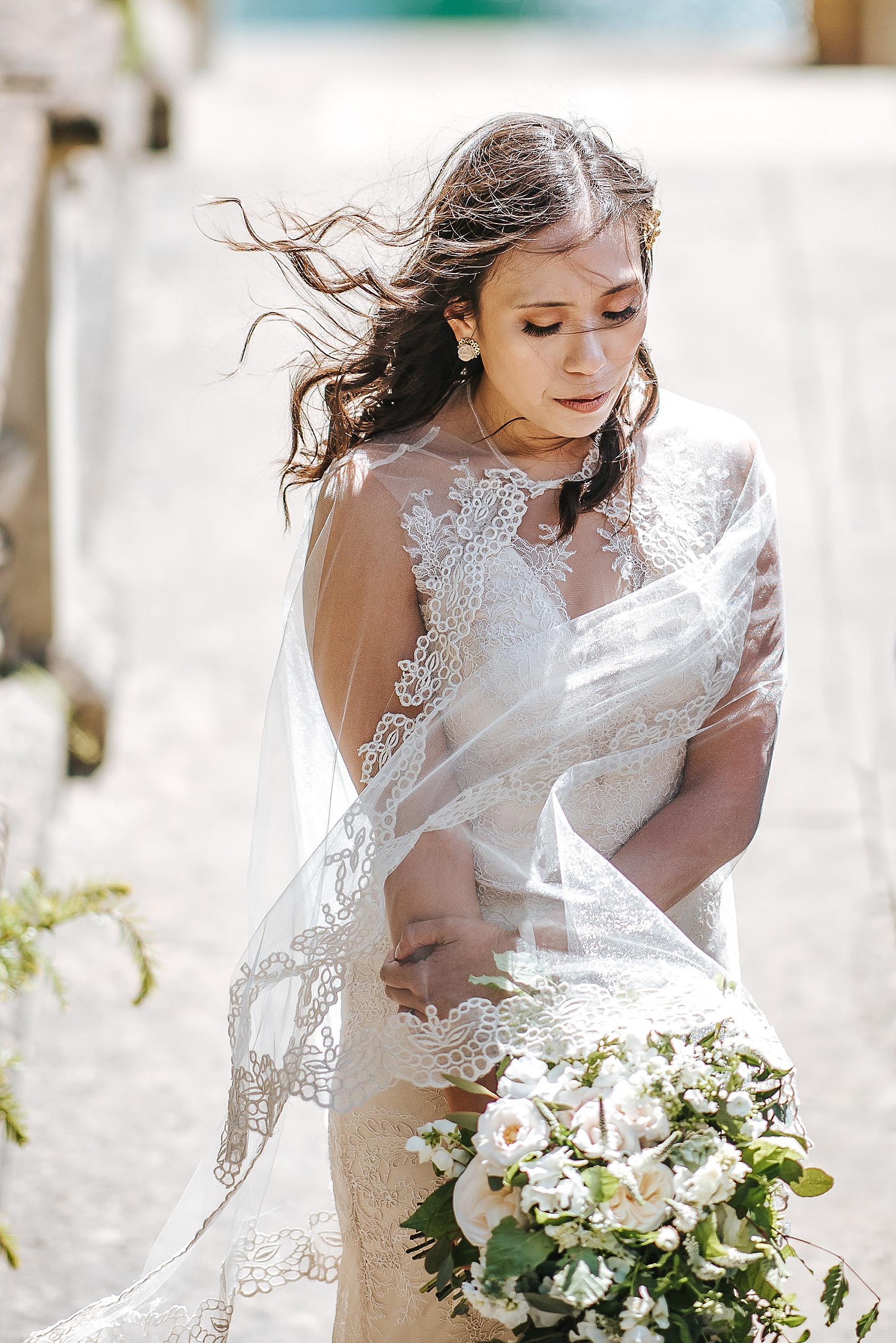 Isabel and Rob turned to the talents of Amy Hatch, aka, The Timeless Stylist, to help style their day.
"We cannot recommend Amy enough. She went well beyond what a stylist does to support us throughout the planning process. Amy executed our vision to perfection, working tirelessly to achieve this.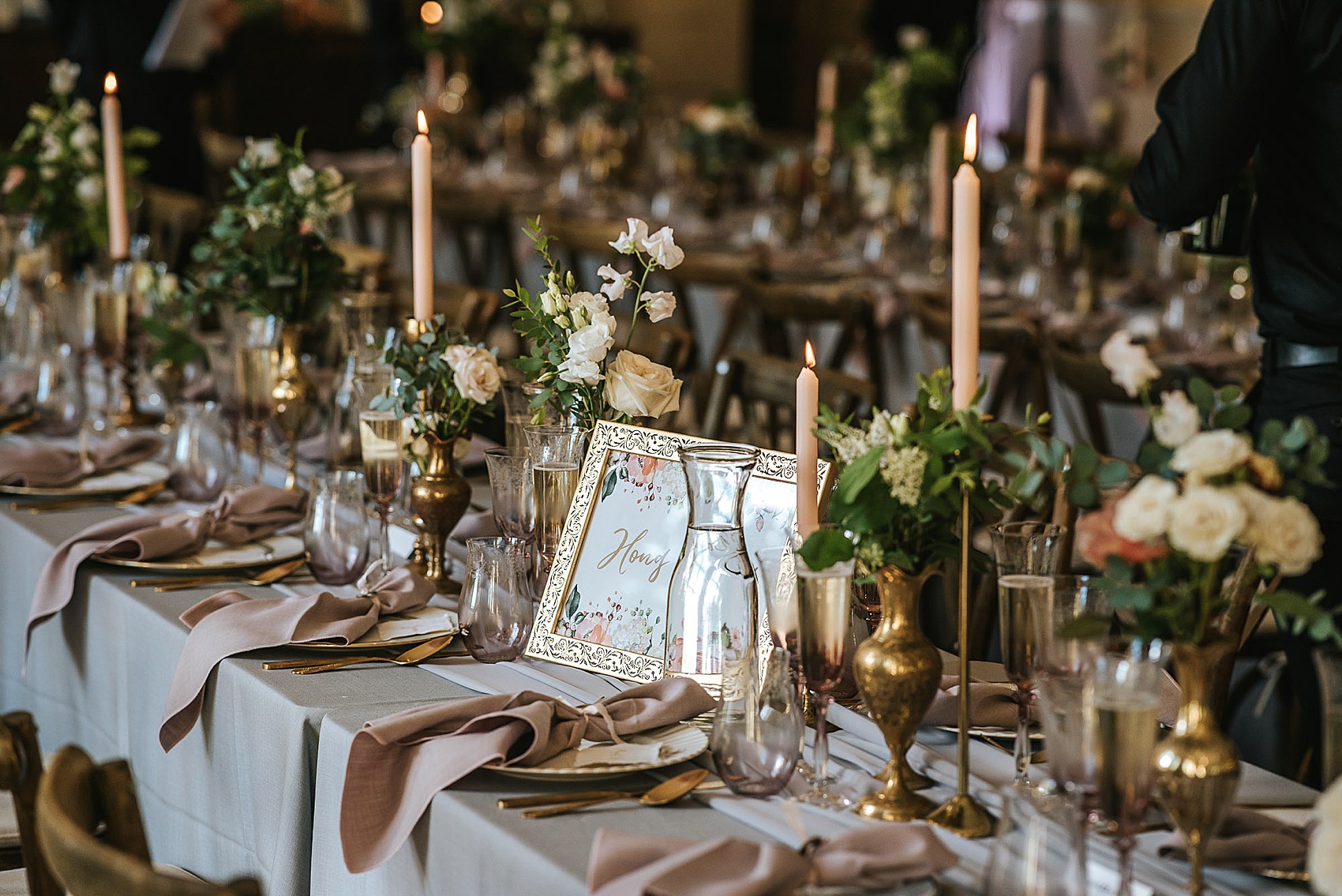 "On the day we also hired the house manager of Euridge Manor, Alice, as a wedding coordinator for the weekend. She was ensured our suppliers knew where to set up. She also helped us manage the timings of the events throughout the day."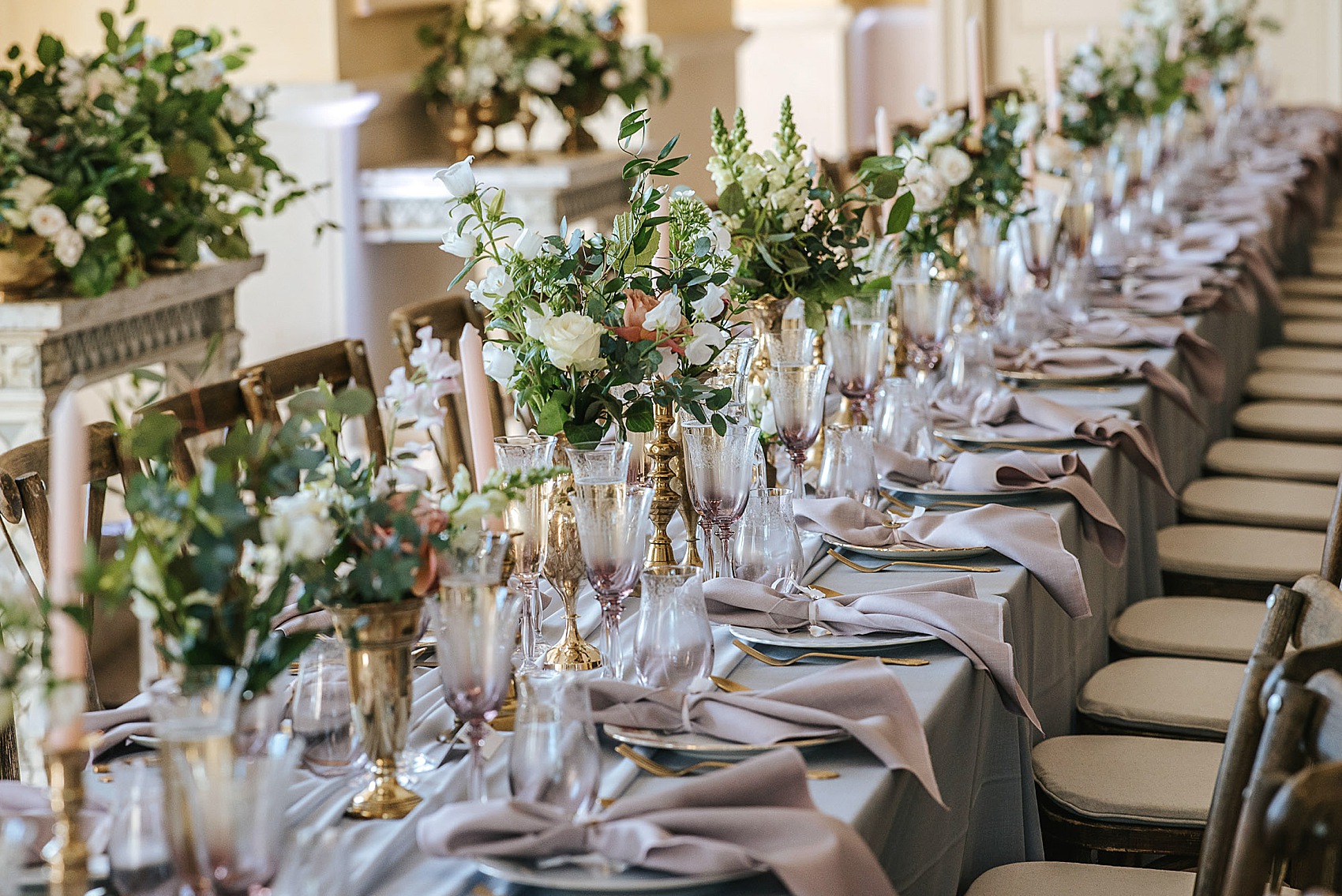 "We used lots of seasonal blooms in brass vases, beautiful grey linen and delicate tableware. We tied Chinese lucky coins onto the napkins."
"We had a Chinese wishing lucky tree for guests to write their wishes for the couple instead of a guestbook Amy, our stylist has a treasure trove of beautiful vintage pieces (trays, silverware, plates, etc) and furniture."
"She used this to accent different areas throughout the venue. A highlight was the bar set up we fondly called Bobby's Bar. Amy sourced a vintage bar and Rob designed five different cocktails for the evening."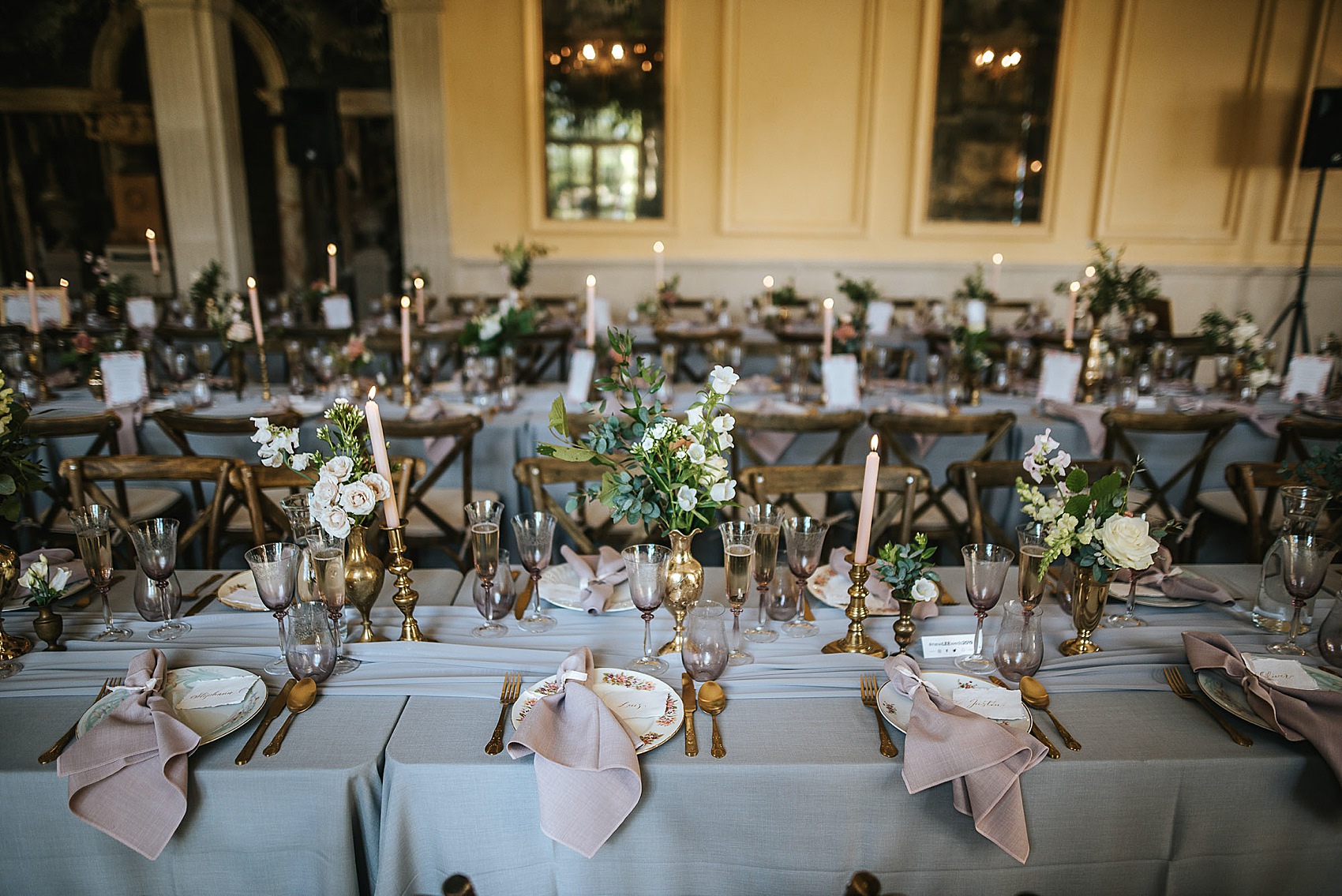 "The sign was a gift from friends. We stocked the bar ourselves, complete with Tanduay Rum from the Philippines. Needless to say, there were a few delicate heads the next day."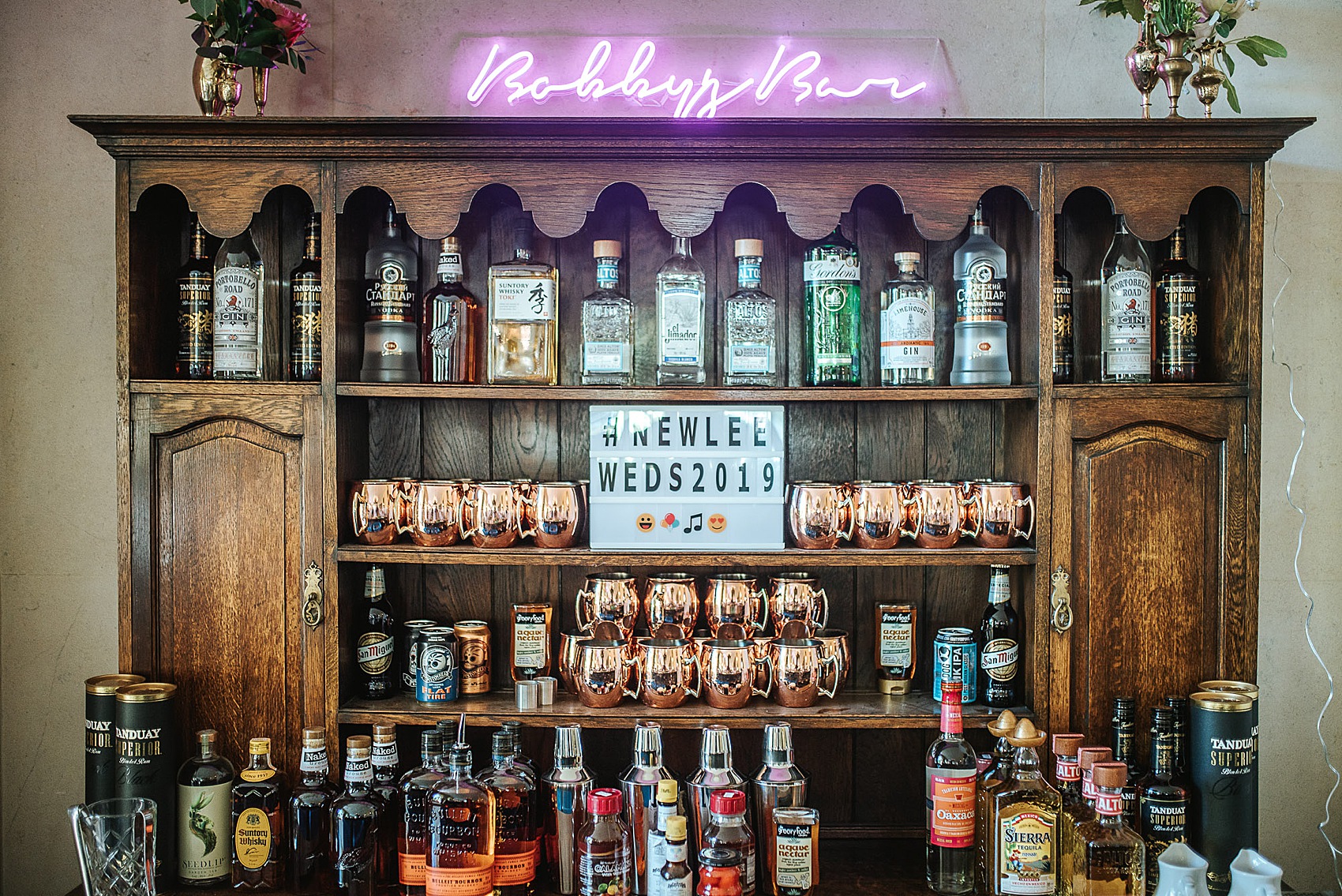 "Our caterers were Queen and Whippet.  Jo and Pete are an incredible team serving up some of the most delicious things we've ever tasted! They worked with us to develop our canapes and our wedding breakfast meal. They even worked with us for personalised canapes: West Country takes on a Filipino fish ball and Chinese chili beef wrapped in lettuce."
"They are based in Bristol and believe firmly in using local and seasonal ingredients. It was important to us to have sharing platters for the wedding breakfast as it was reminiscent of our family meals growing up. We also wanted our guests to talk to each other and get to know each other over great wine and food."
Isabel and Rob provided the most thoughtful wedding favours…
"We gave favours that represented our backgrounds; tea from Green Heart Store UK and Hong Bao (Chinese red envelopes) with scratch cards. We also provided Filipino sweets called pastillias from San Miguel, Bulacan, which is my maternal grandfather's hometown and for the wedding party we supplied a mixture of Filipino and British inspired presents."
"It was important to us to support small businesses and socially minded organisations. For example, we picked presents from Not on the High Street. We also gave presents from Halo Halo, who use recycled plastic to create bags and yoga mats with traditional Filipino design."
"We also gave presents from Amani, a social enterprise that aims to revive Filipino jewellery making techniques and bringing employment to the Philippines."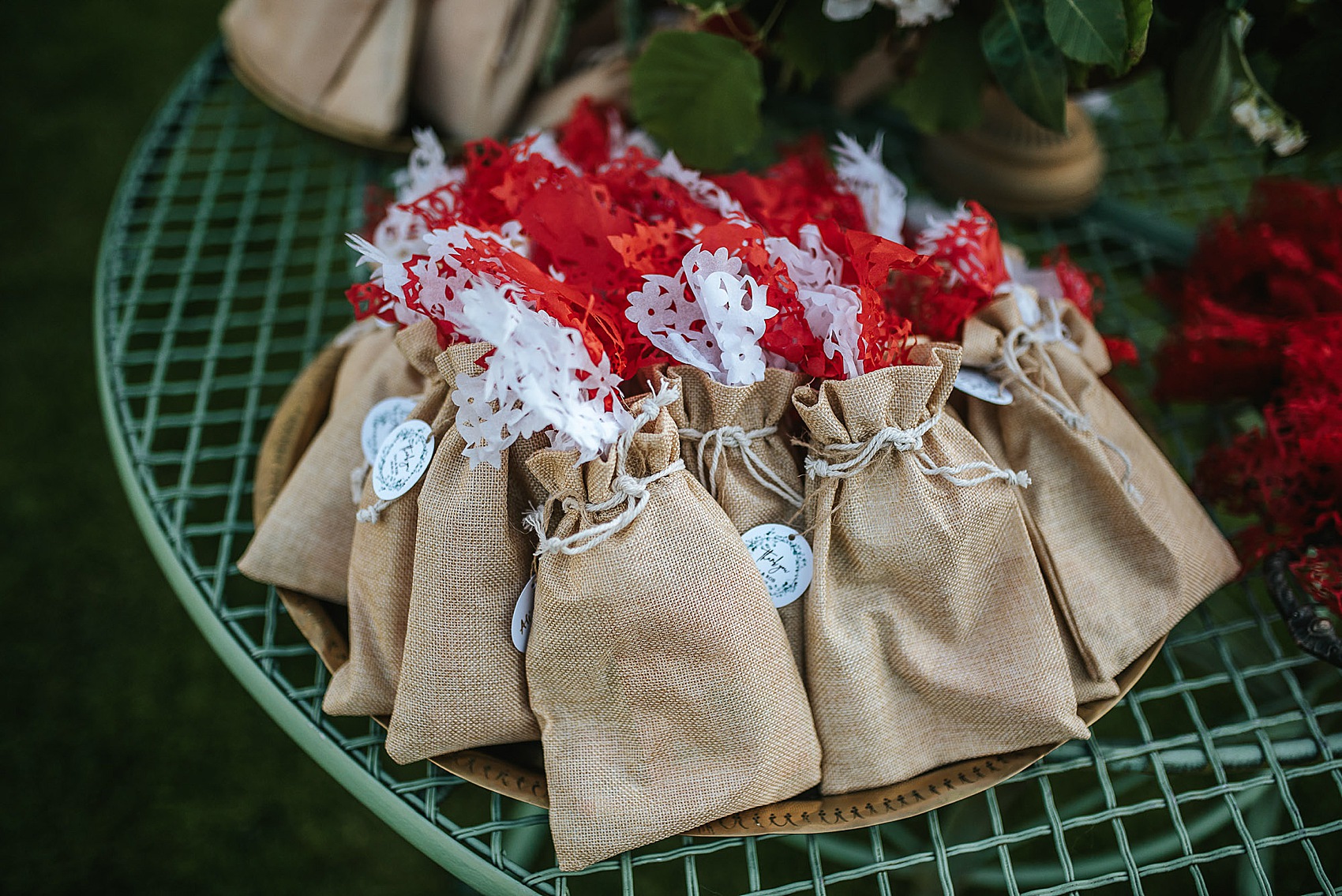 The couple also hired GBros Pizza to feed their guests an evening meal.
"These brothers serve up some of the best pizza we've ever tasted. They are also based in Bristol."
The couple didn't have a traditional wedding cake – but did have sticky toffee pudding for dessert. Perfect.
"We had a string quartet, Superspokes – they played hip-hop and RnB (who knew Sisqo's Thong Song could be elevated?!). We loved their party style and they also play at Northcote Records bar in London where we also went on our first date after Powder Keg. Rob's groomsman, Rich, DJ'd for the after party too."
"We did a salsa number to Havana Camilla Cabello. We didn't want to do a traditional dance and wanted something to get the party started. The horn players in our band phased into the end of our song to start their set.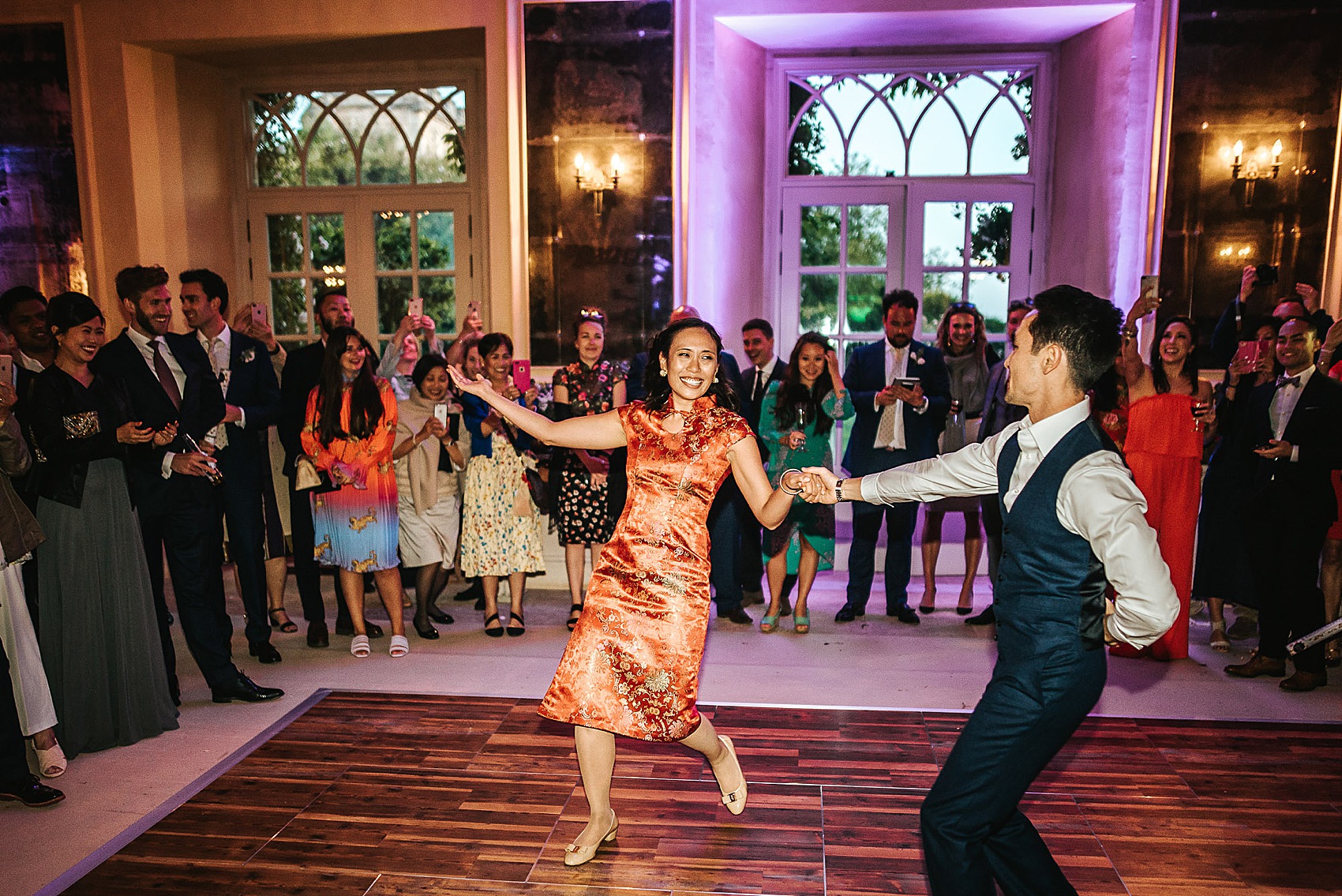 Words of Wedded Wisdom
"Give yourself enough time to plan, especially if you have lots of guests coming from abroad. we gave ourselves almost two years as we wanted to give our guests time to plan too."
"Don't be shy about negotiating. Weddings are expensive! I was able to negotiate with suppliers because we booked things well in advance."
"Pick suppliers that share your ethos and values. Personality fit is important too. We were so lucky to find ours as they completely understood us and what were were trying to pull off."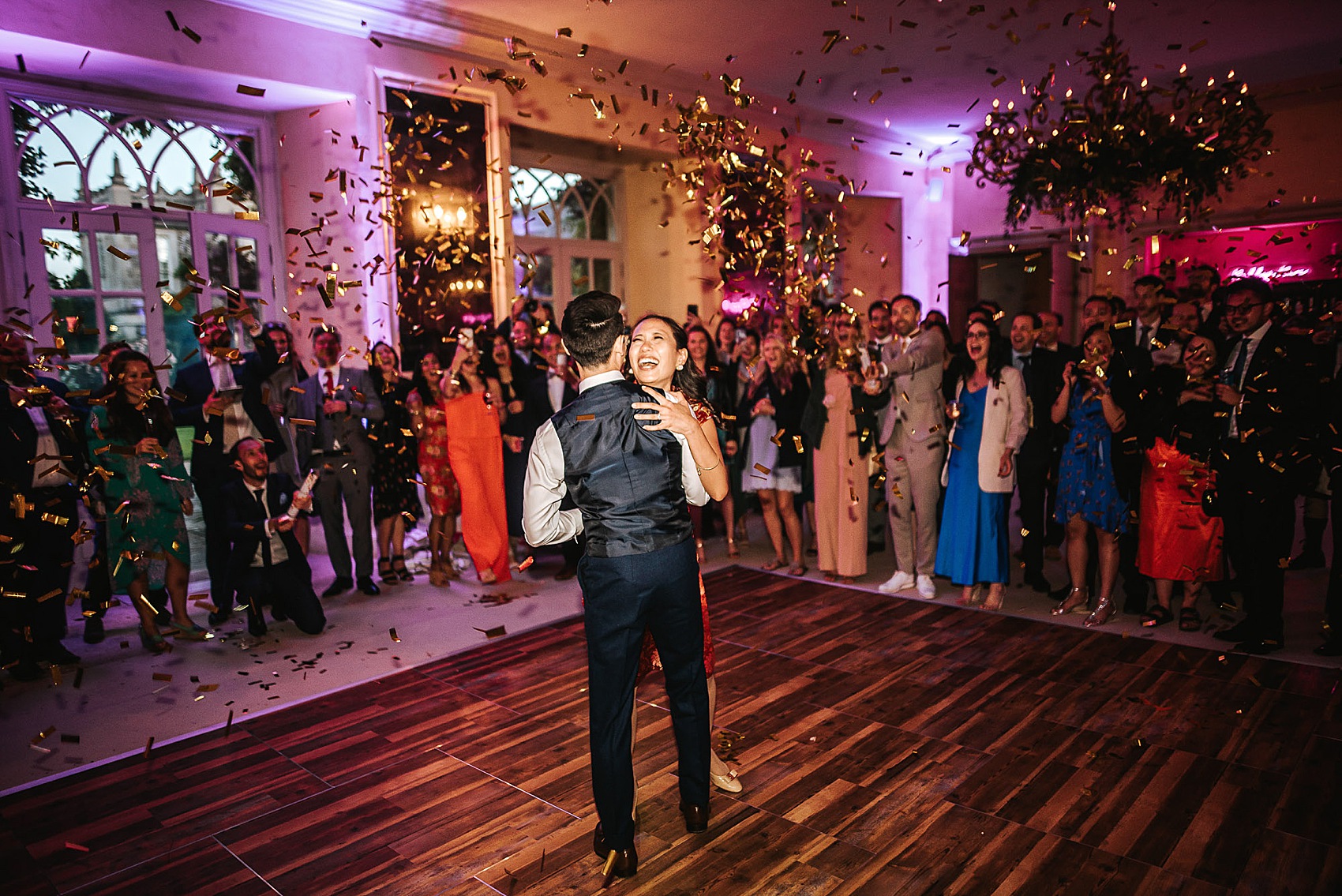 "Personality fit/likes > whatever the wedding trend is at the time of your wedding. People will remember your wedding better if it feels like the two of you rather than a curated Instagram shot."
"Think about your guests – how long are they going to have to stand/walk around before the wedding breakfast, potential weather (we provided umbrellas/blankets/fire pits/etc for those not used to British summers). You want them to have a good time."
"Organisation is key – Rob and I had an extensive spreadsheet and we treated the weekend like a project. We had deadlines for ourselves and monitored progress regularly on a monthly basis at the beginning of the wedding planning, then weekly about four months before. This is especially true if you are doing a dry hire wedding."
"Communication is key – with each other and with suppliers. Our wedding was perfect because everyone worked well with each other and we had open lines of communication."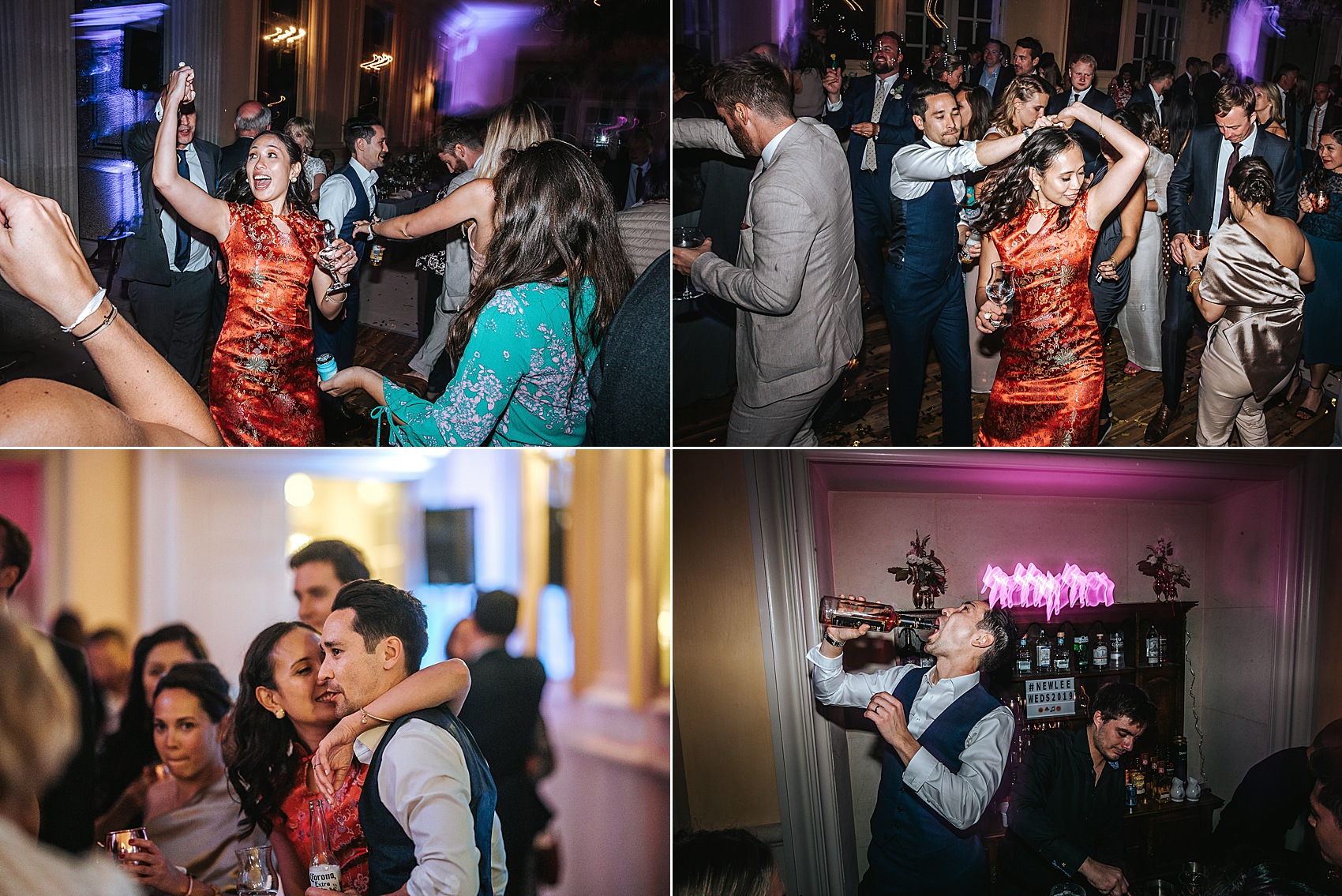 "Weddings are like a well-choreographed dance. One thing that was helpful was creating a 'cheat sheet' for suppliers which has the timings for the day, important numbers, and with their permission, contact details for each other. Share this with them a month before (at the latest!) to give them time to ask questions and finalise any last minute details."
Make your photographer's life easier but listing who/what is important for them to photograph and send this list to them in advance."
"Have a detailed timeline for the day. I am talking down to every five minutes. Share this with the suppliers but also your wedding party and families. They also need to know where to go and when."
"Don't forget to eat! It will be easy not to. And hydrate!"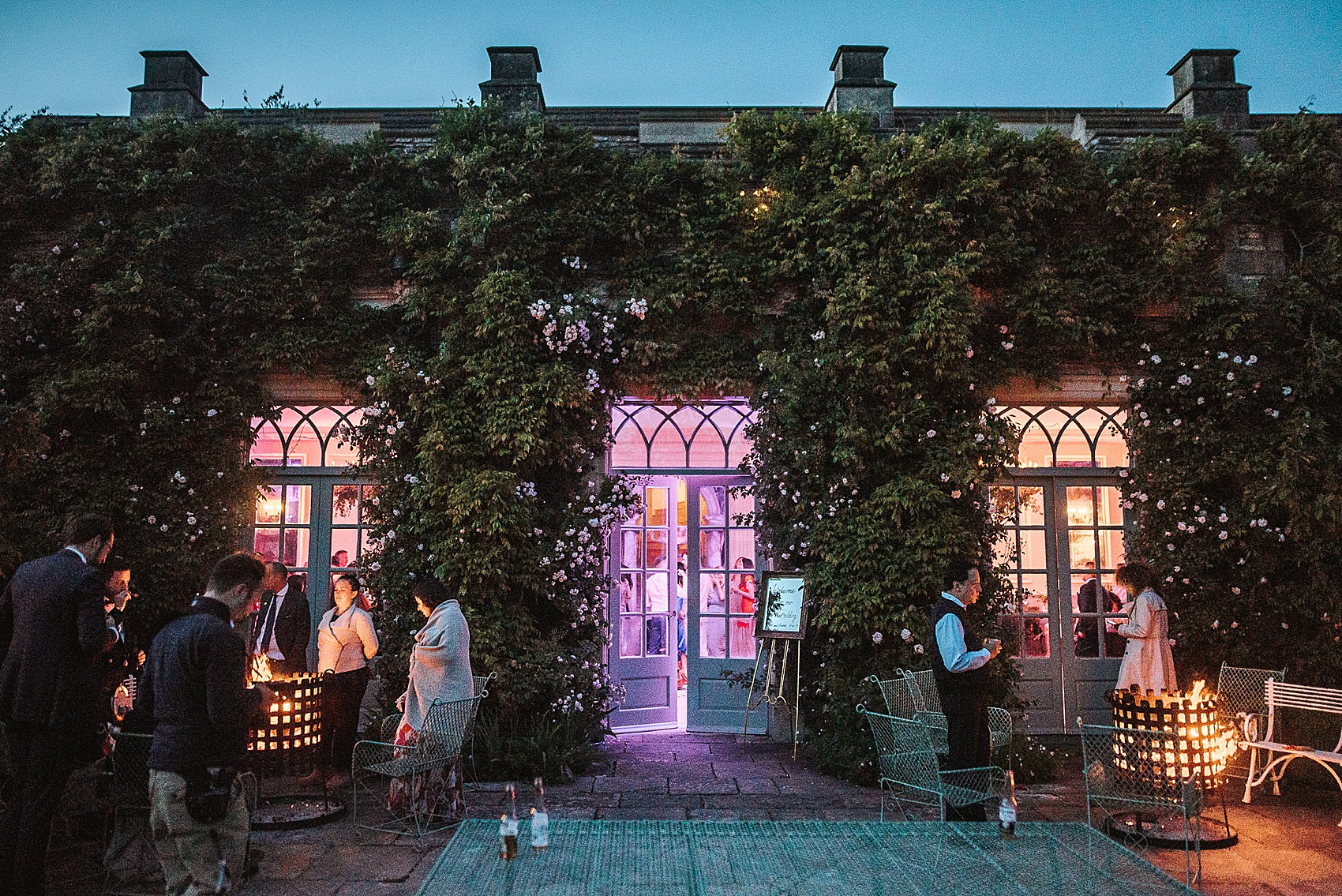 "Despite the stereotype grooms can and should be heavily involved in the details. Rob was and we were a great team and split the work based on our interests and strengths."
"If you are having an outdoor wedding, have a contingency plan (and budget) in place for If it rains."
"Have fun throughout the process! Make it collaborative. We got our friends and Rob's parents to help us taste the food and choose the drinks. My parents helped us with their invaluable ideas. They also served as a sounding board for the ceremony and the wedding favours. My bridesmaids also helped brainstorm how to incorporate Filipino and Chinese elements throughout the wedding."
"On your wedding budget – What we would say though is to definitely prioritise the things that are important to you and budget accordingly. For us it was the venue, the food and drinks and the look and feel of the day. We knew our creative limitations which is why we worked with Amy. We were not too fussed about having a cake so we didn't have one."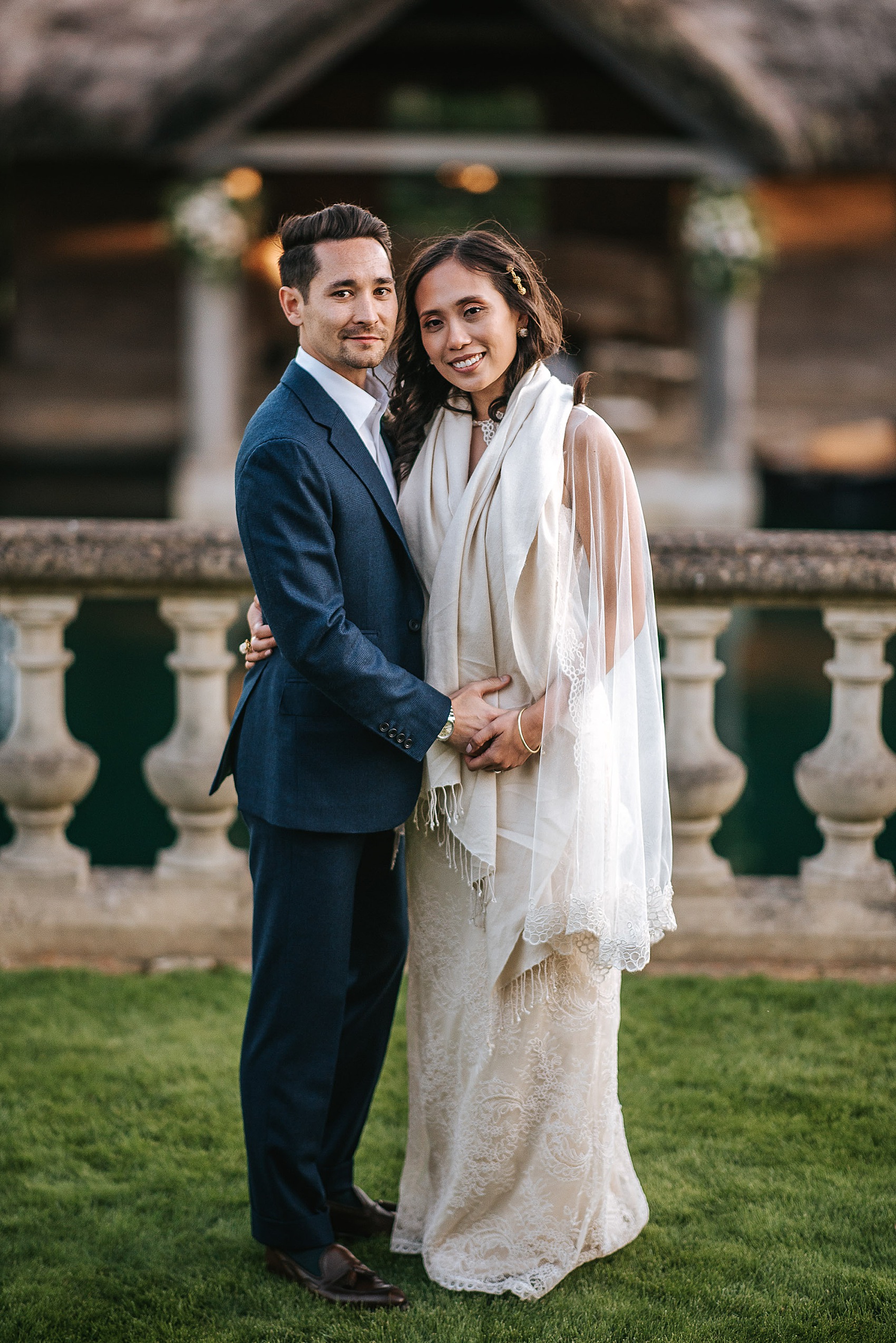 Wonderful wisdom, thank you so much dear Isabel, you looked sensational on your wedding day.
Brides, you can explore more multicultural weddings here, and see other brides wearing Catherine Deane here.
I hope this beautiful set of images has lifted your spirits.
Love Annabel x