Spring this year certainly feels as it's exactly the right time for new beginnings, hope and a look to the future.
We've certainly started tentatively stepping back into the world and reacquainting myself with old friends and in today's feature, we're so happy to be able to introduce you to a long-standing friend, one of the most well-known names in the bridal world, Paradox London.
If you're looking for comfortable, stylish and absolutely stunning wedding and occasion shoes, you must get to know Paradox London and if you read on, we'll very happily make the introductions!
Paradox London is a small, but perfectly formed, family run business that was established back in 2002 and quickly developed a fabulous reputation for creating shoes that are fashionable, well-made and perfect for weddings and special occasions. From the very first pair, brides have wanted to wear Paradox London styles, partly for the designs and the details but partly because every pair has that elusive and essential extra – comfort. And, when you're on your feet all day (particularly after the last year when heels haven't been part of our everyday attire!), it's hard to overstate how important being comfortable in your wedding shoes is and, when the shoes in question are this special, what's not to love?
"Our shoes are made using the finest satins and sumptuous glitters," explains Sophia from Paradox London. "All of the beadwork is designed and applied by hand, creating intricate, beautiful shoes. We carefully design all of our trims using vintage jewellery as inspiration."
"The most important thing we always keep in mind when designing our shoes is to create stylish items without ever compromising on comfort. We offer a range of heel heights and width fittings to make sure we create and inclusive collection for all."
And the new collection offers you comfort and style in abundance. Really, there's just about everything we could want in this new selection. There are statement shoes, classic courts, embellished designs that catch the eye, open and closed toe options plus shapes, colours and styles that would work with whatever bridal look you've chosen. Really, it's a perfectly formed collection that, quite simply, ticks all the boxes.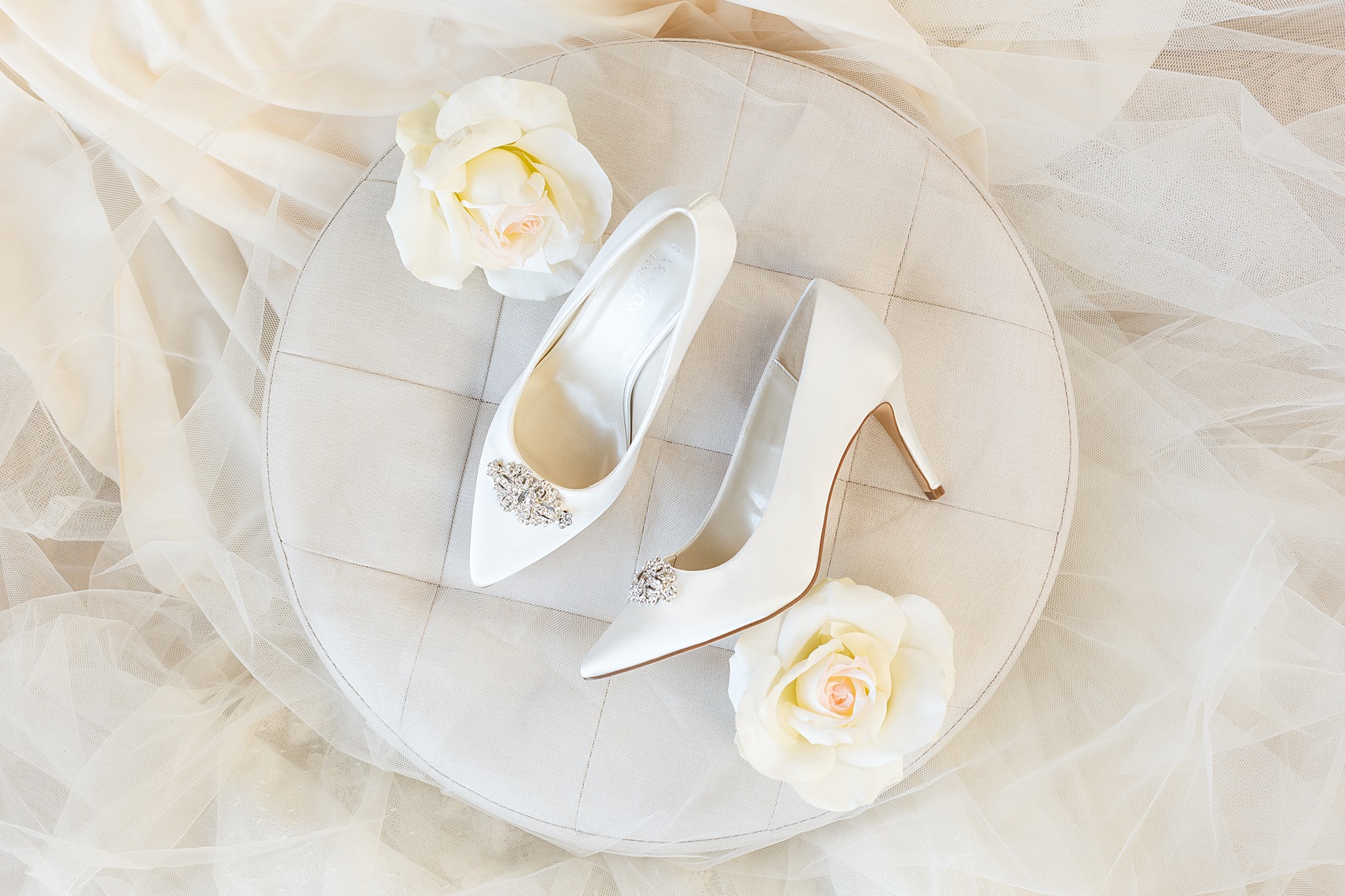 "The new collection really focuses on new beginnings and positivity that we felt we all needed after a year in lockdown. We have created styles that sing happiness, using specially selected crystals and beadwork. We want brides to feel extra special on their big day, after such a long time of not being able to go out or get dressed up. We want you to feel amazing."
Browsing the collection will definitely make you want to kick up your heels and celebrate! Elodie is the statement sandal that you've been waiting for and we also love Elin, particularly as a great option for a country wedding or to complement a relaxed, boho vibe. For a city wedding, Enya is beyond perfect – it's a bold, strong design that sits on a platform with an ultra-modern heel. There are also two fabulous bridal trainer options if you just can't make that transition back into heels or if you want to change into flats during the day.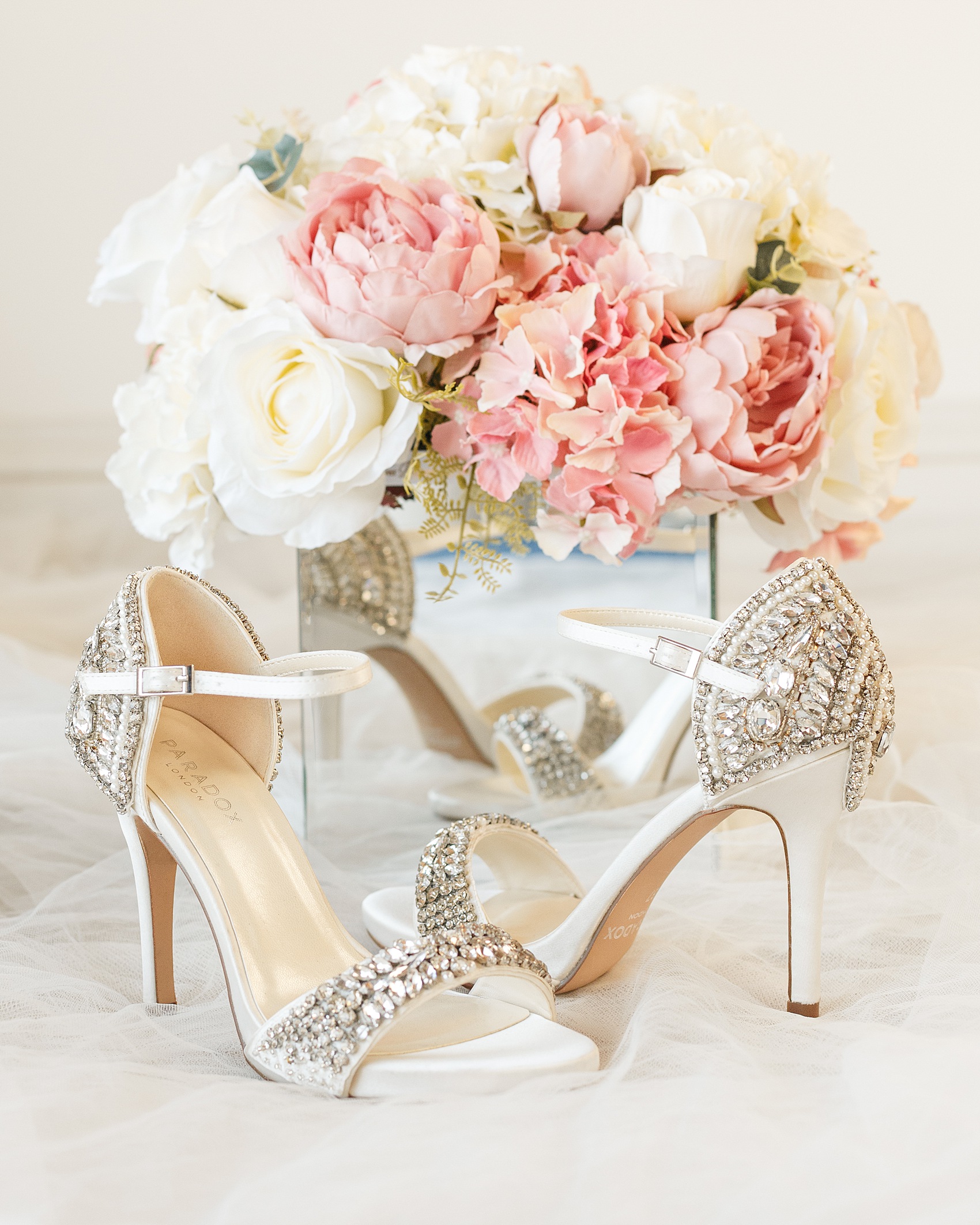 "Our best piece of advice would be to always pick weddings shoes that you love – your day is so special and always make sure that you choose a shoe that really fits you well. Go for a style and heel that you're used to wearing and make sure they are the perfect fit."
"We offer a range of shoes in sizes UK2-UK10 along with standard and wide fit options with heel heights varying from flats right up to 12cm so we really do cater for everyone. Finally, wear your shoes around the house a few times before the big day as you want to be comfortable walking and standing in them so getting used to them is always a good idea."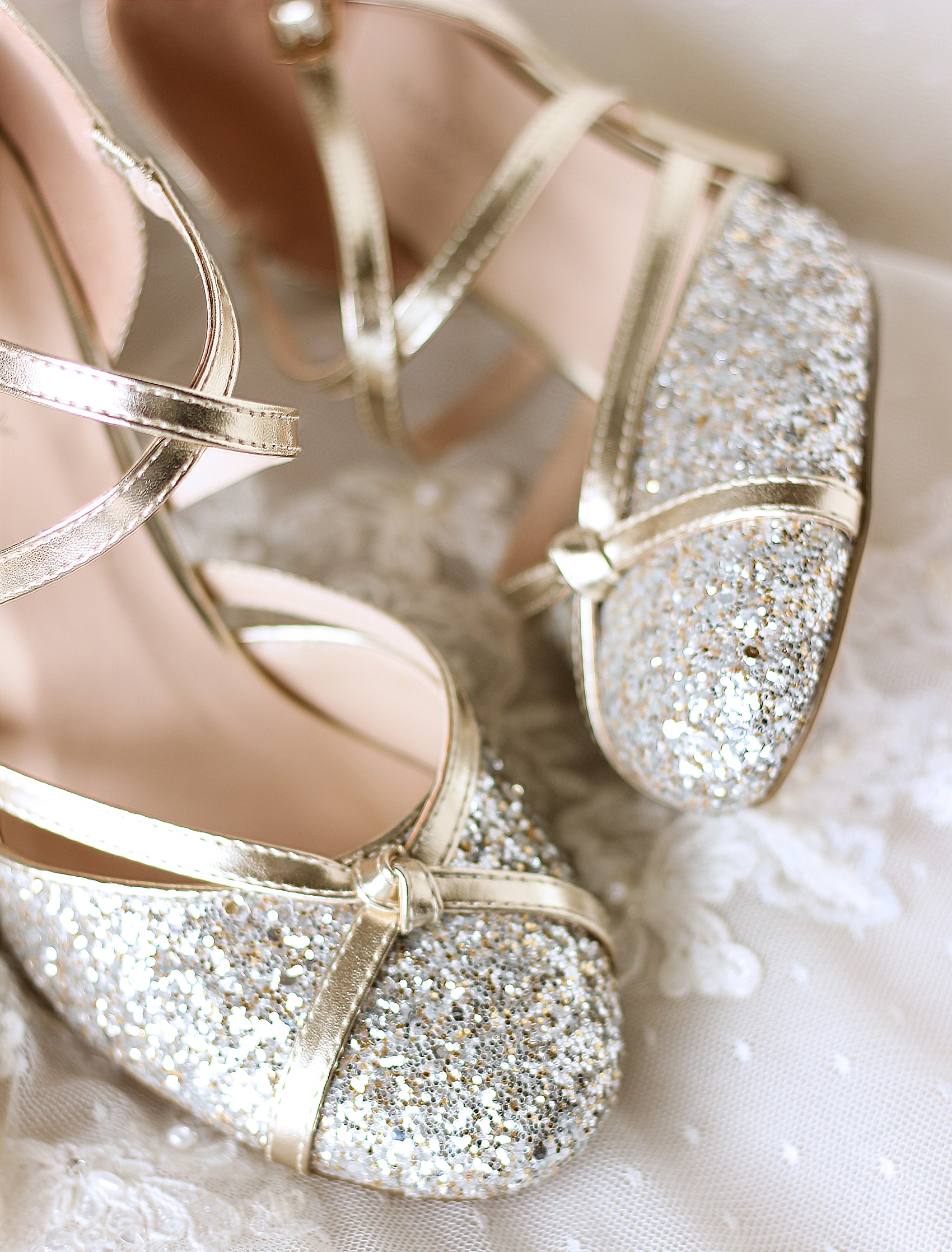 Let's be honest, we all need a little extra spring in our step right now and what could be better than a pair of bridal shoes that will make you look, and feel, fantastic on your big day? Trust us when we say that you'll be so glad that you treated yourself to Paradox London.
Find out more about the new collection from Paradox London  here (and don't forget to take a look at their range of bridal clutch bags – perfectly sized for all your wedding day essentials).