We are thrilled to share these images, for they support two of our much loved recommended suppliers, London based stationery brand, Ink & Paper and the absolutely wonderful Freya Rose.
Conceived by brand new wedding and event planning team, Studio Between, these images embody the essence of a beautiful, contemporary, city wedding, with youthful vibes and lots of gorgeous fashion and pale grey, green and neutral reception styling suggestions for modern, stylish couples.
"Studio Between created an editorial concept that celebrates intimacy and contemporary design."
"It showcases how complex layers and textures can be brought together to create a sense of simplicity and timelessness. South Event Specialists carried out planning and curation."
"London forms the backdrop of our editorial, with our couple Jelka and Levi moving through the streets of Marylebone."
"They hop in a black cab to the Old Marylebone Town Hall – dashing out to avoid the rain – and travel by foot to their reception at the Italian Greyhound just a short walk away."
"Michelle and Phil from Kernwell Photography drew inspiration from London's architecture, as well as its soft colours and changeable weather."
"They incorporated the iconic steps and neoclassical pillars of the Old Marylebone Town Hall, emphasising the interplay of light and shade after an unexpected summer rain shower."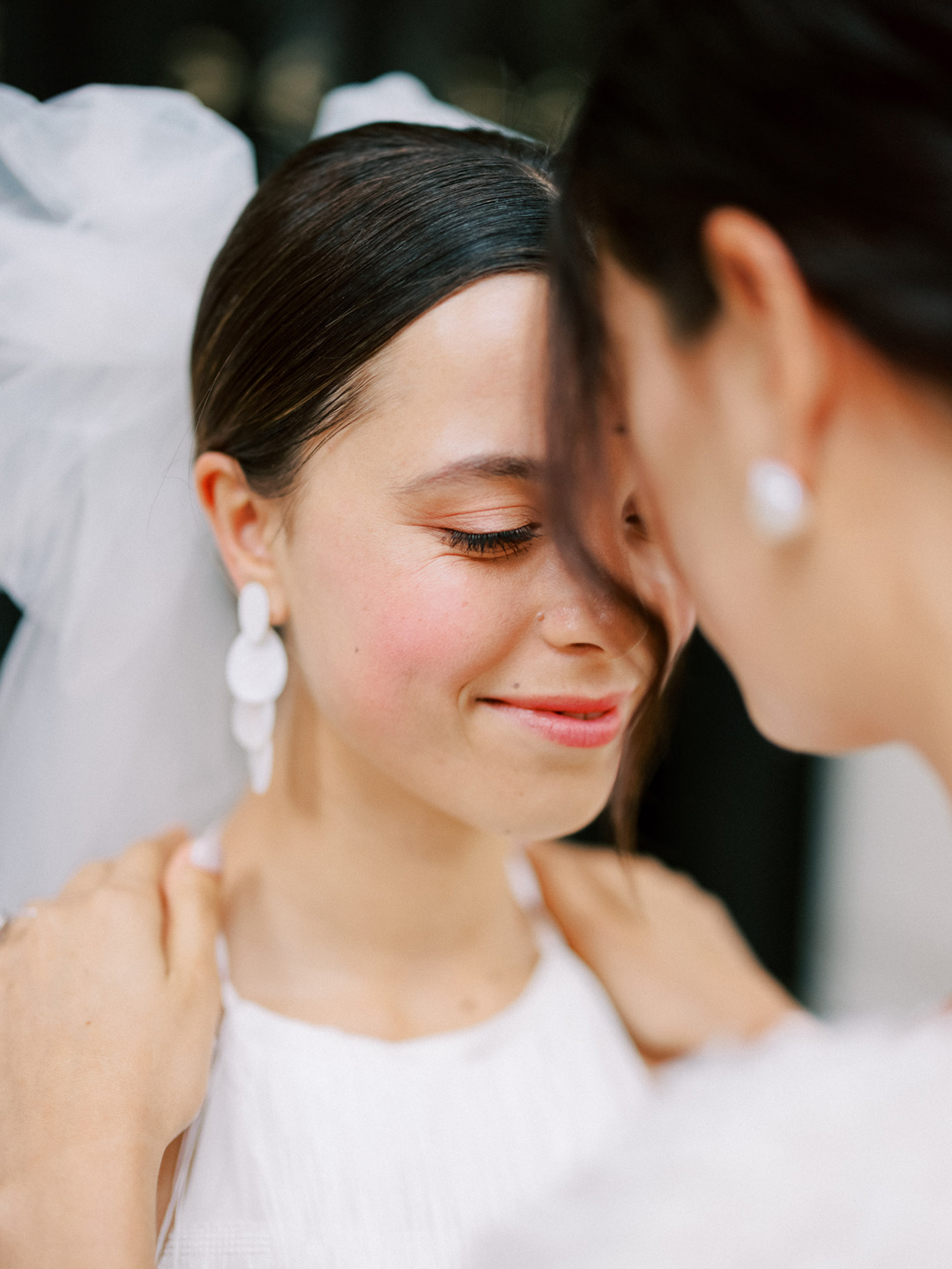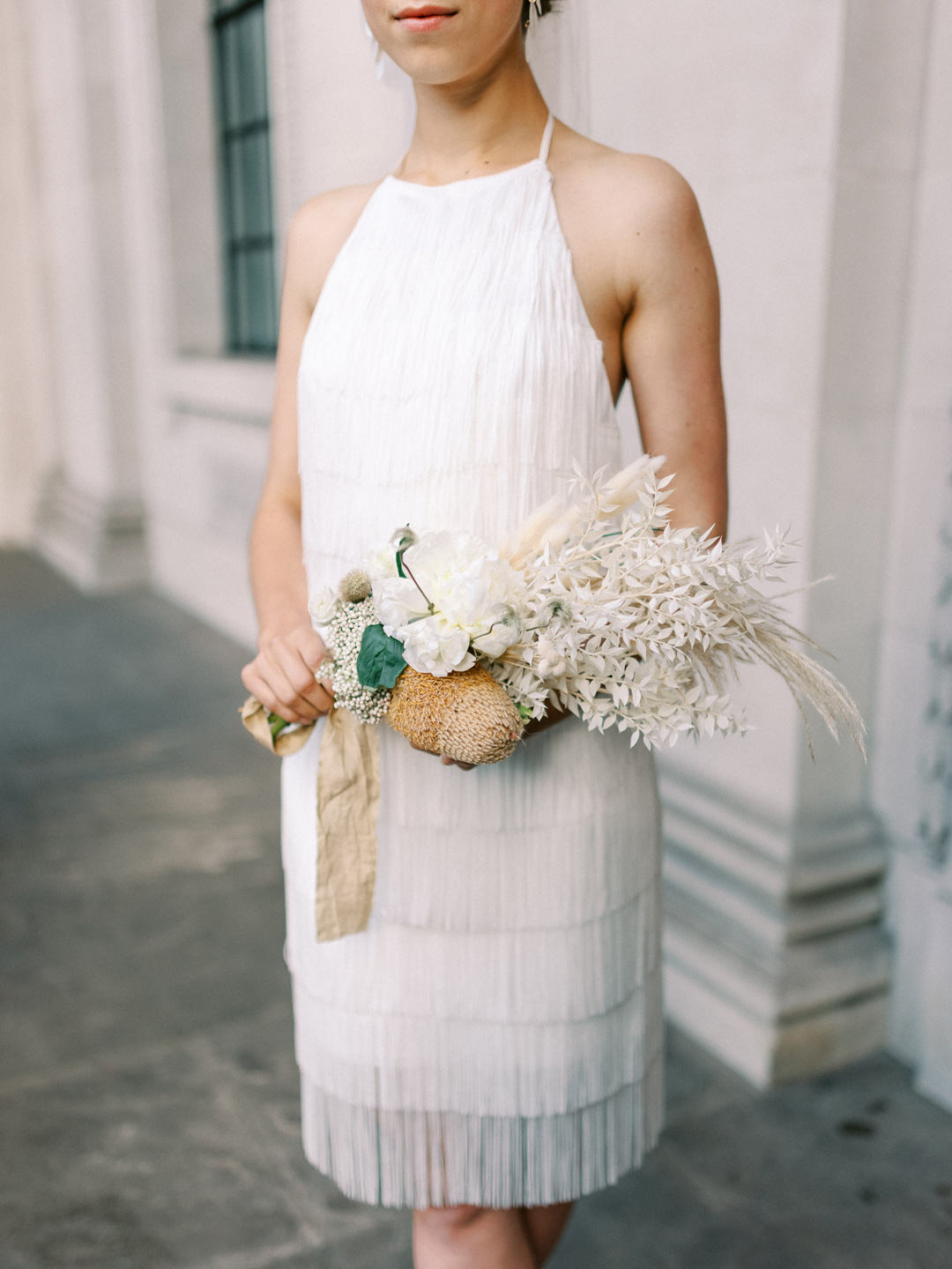 "They used both digital and analogue film cameras to capture the perfect imperfections that make a wedding day so special."
"Cal MacBeth Weddings created a strong and moving video that focuses on the couple's relationship and their personalities."
"It is powerful yet intimate, and unapologetically unique."
"When it came to designing the reception, Studio Between took inspiration from the décor at The Italian Greyhound."
"The venue's soft light wood interior paired with rich greens and accents of brass was reflected in the design of the tablescape."
"Working with Iris & Co Flowers, they created a tablescape with hills and valleys of crisp wild flowers and grasses which formed a meadow down the centre of the table."
"Layers and textures were created using an assortment of different floral elements and bud vases, candles of varying heights, and pools of water and moss in striking brass bowls."
"Adorning the place settings were beautifully calligraphed capiz shells and a letterpress menu and stationery set by Ink & Paper that exuded simple sophistication."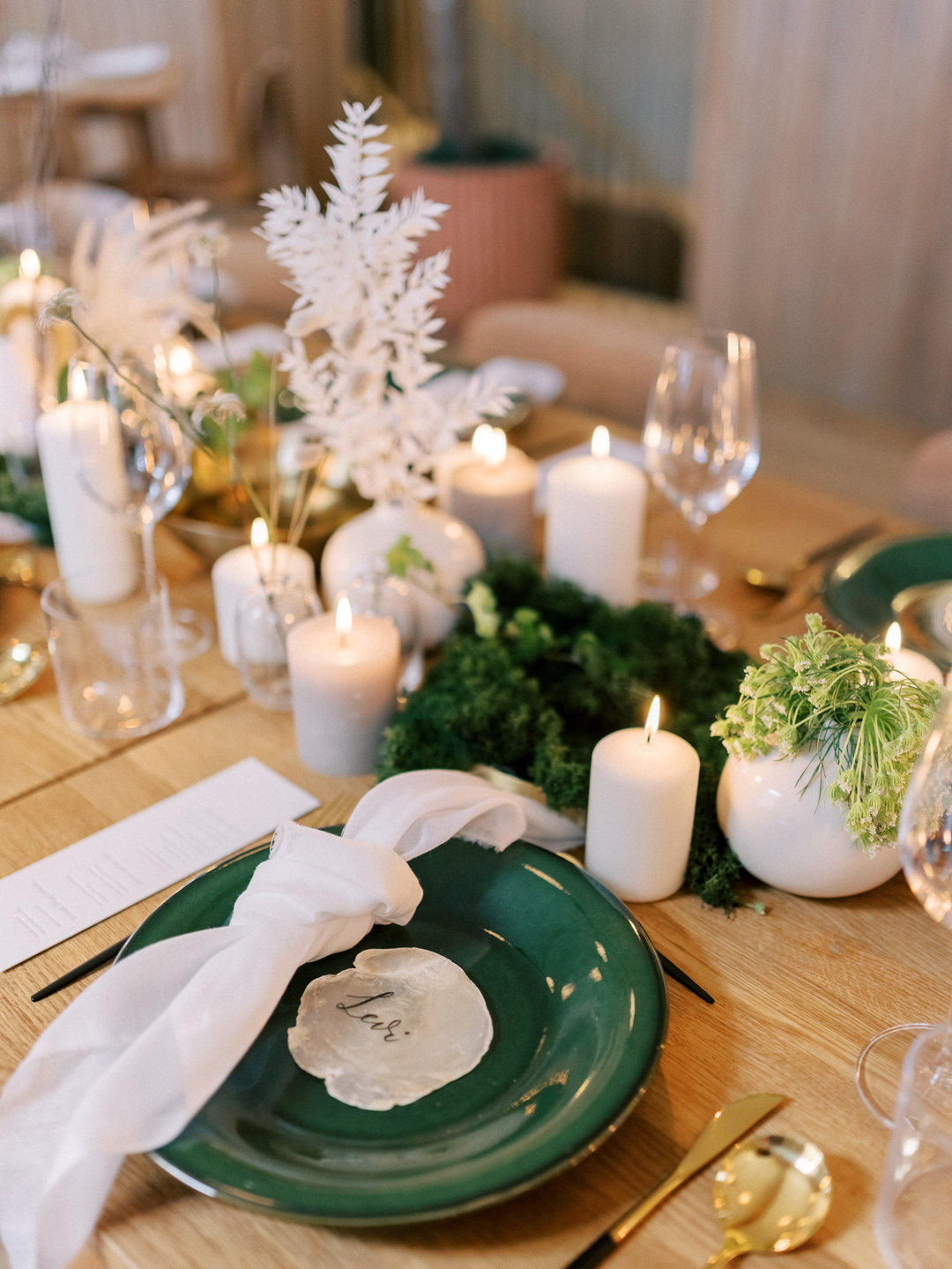 "The modern lines and textures from Charlie Brear's gorgeous gowns created a perfect look for Jelka and Levi, which was paired with Freya Rose shoes and accessories from Botias Accessories."
"Jelka and Levi's beautiful hair and makeup were done by the talented Abi Taylor Bride and Szilvia Balog makeup artist respectively."
"Levi also wore a glorious floral crown created especially for her by Iris & Co Flowers."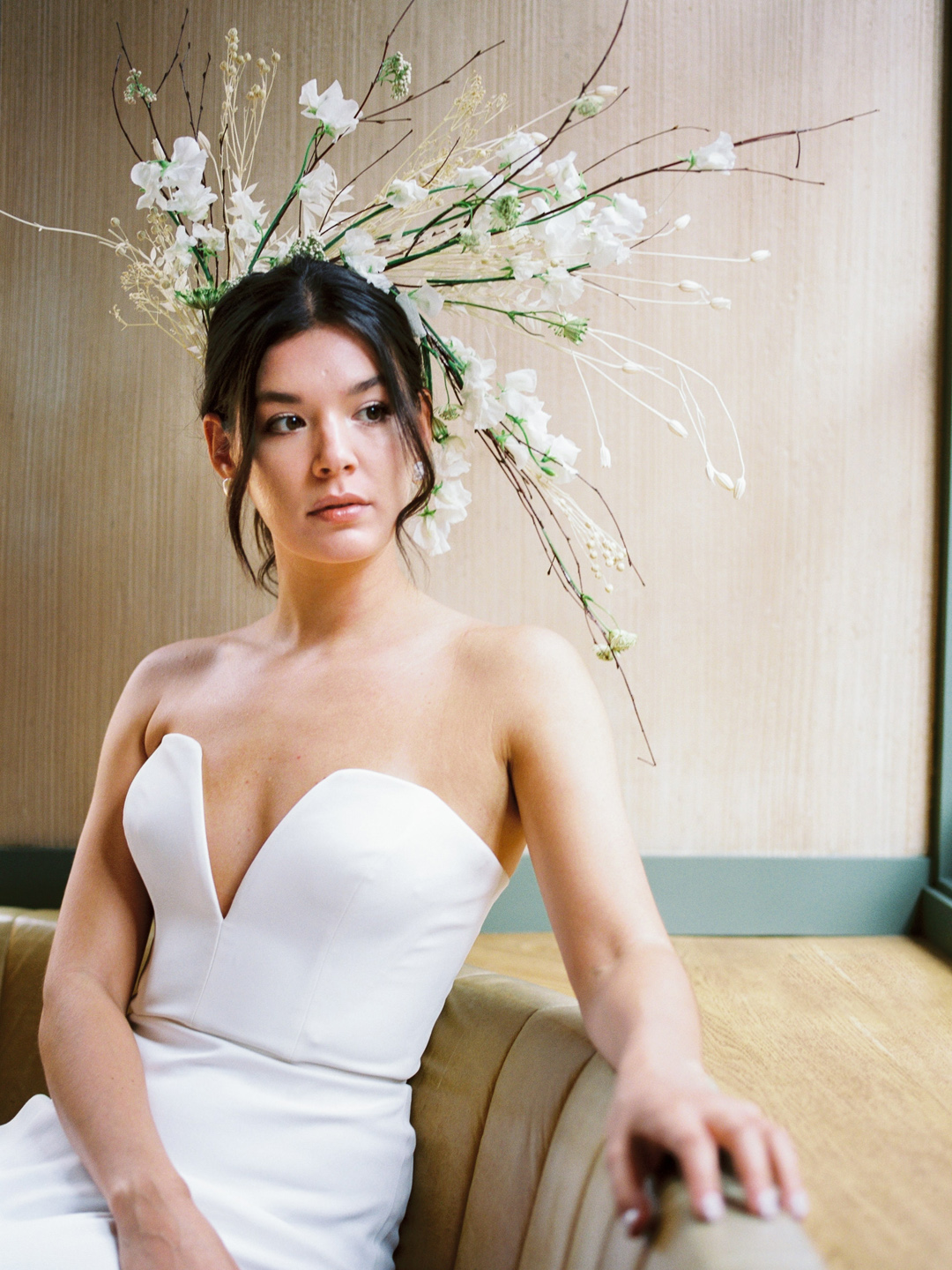 "Finally, Lemon Tree Cakes created a beautiful six-layer vanilla cake separated with vanilla buttercream and layers of strawberry."
"The cake took inspiration from the textures of all the different bud vases and floral elements."
Huge thanks to the full creative team listed below for trusting Love My Dress to share their artistry and passion.
Studio Between– I am watching you closely, excited for your official launch and cannot wait to see what magic and creativity you have to share with the world.