These beautiful images capturing gorgeous modern wedding dresses with movement and flair, were conceived and styled by the very lovely Sally Gallis of Luna And the Lane – a talented West Sussex based wedding planner, and Love My Dress recommended supplier.
Collaborating with photographer Katie Rogers, and a dream team of wedding suppliers including Miss Bush bridal boutique, lead by MD and stylist, Emma Marshall, these images set out to capture form, essence and movement, and they do so beautifully through the exquisite bridal designs of Nortier and Anna Kara.
Our small team of suppliers, local to the beautiful Findon Place in West Sussex, brought together our intimate vision for couples looking for cool, modern details with an edgy-luxe vibe.
Sally Gallis, Luna And The Lane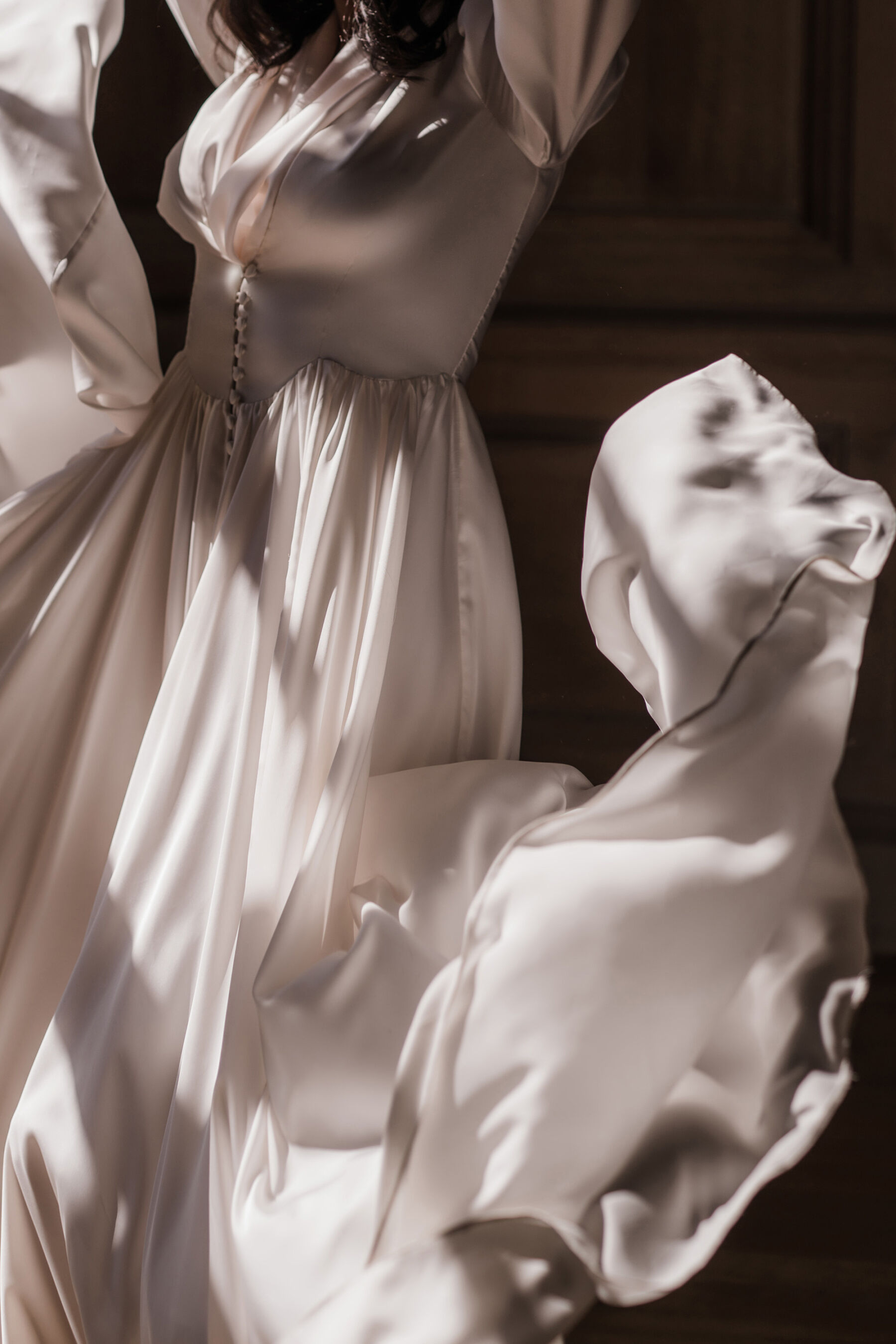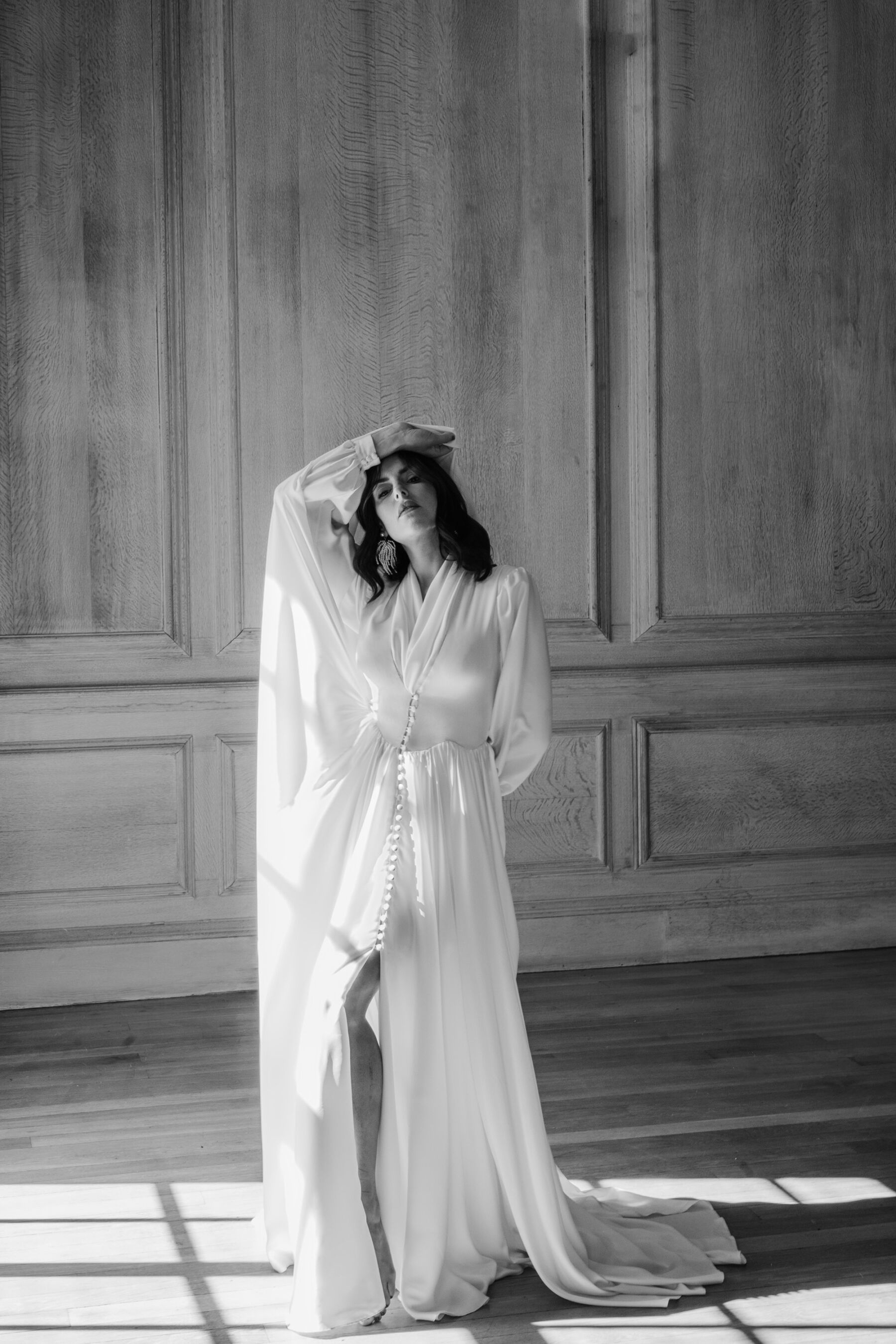 The Concept
Edgy-Luxe
---
Words by Sally Gallis, Luna And The Lane
This editorial features beautiful gowns with sophisticated flowing silks and chiffons contrasted against an unexpected flash of colour in the design palette, running through every element from the florals to the cake to the stationery.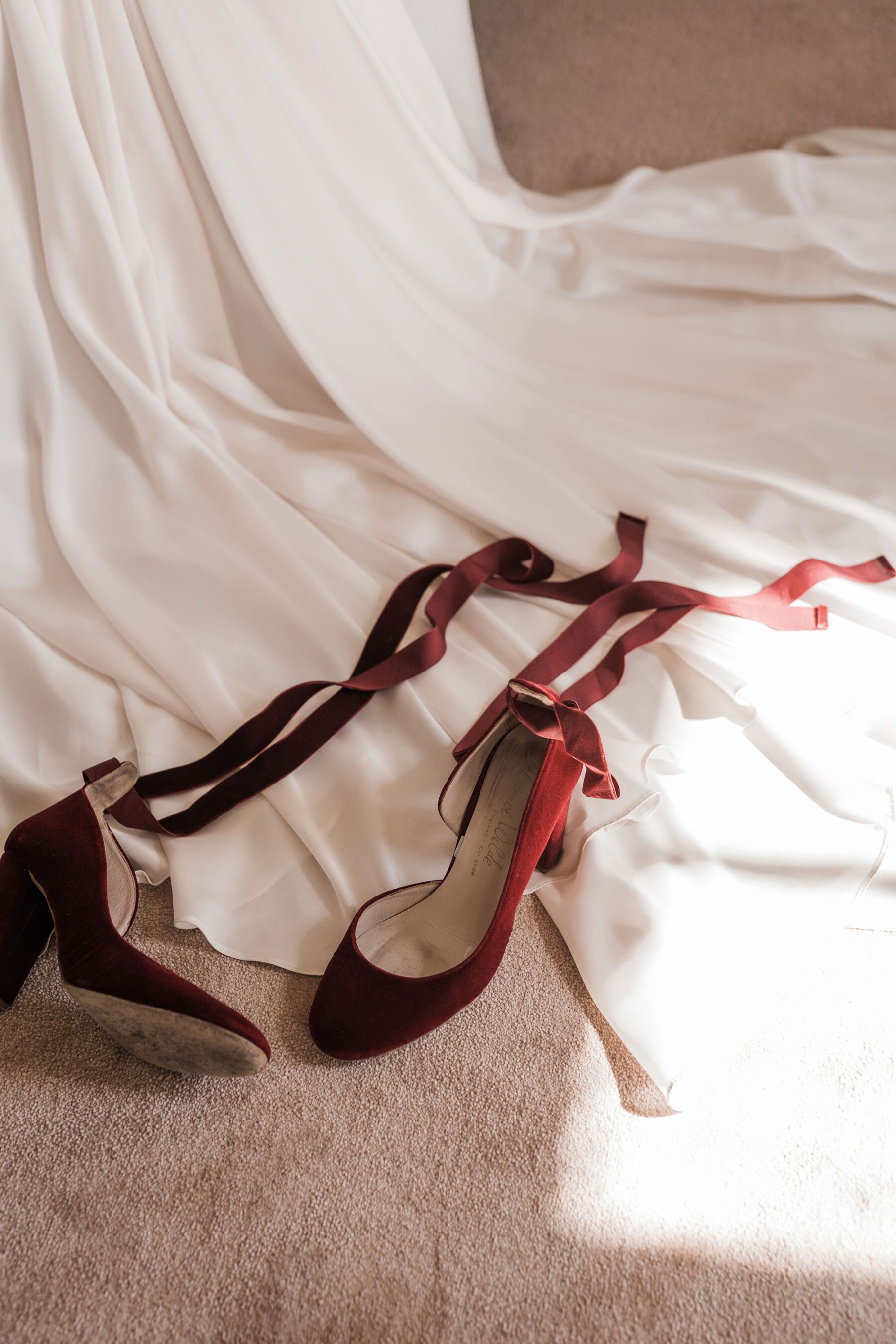 Soft neutrals and ethereal whites created a cool, calm base and a pop of scarlet, fuchsia and deep red brought the heat.
From its conception, I wanted to focus on movement through texture and shape, and Photographer Katie Rogers and Filmmaker Harvey at Meros Productions captured these elements in an edgy editorial style.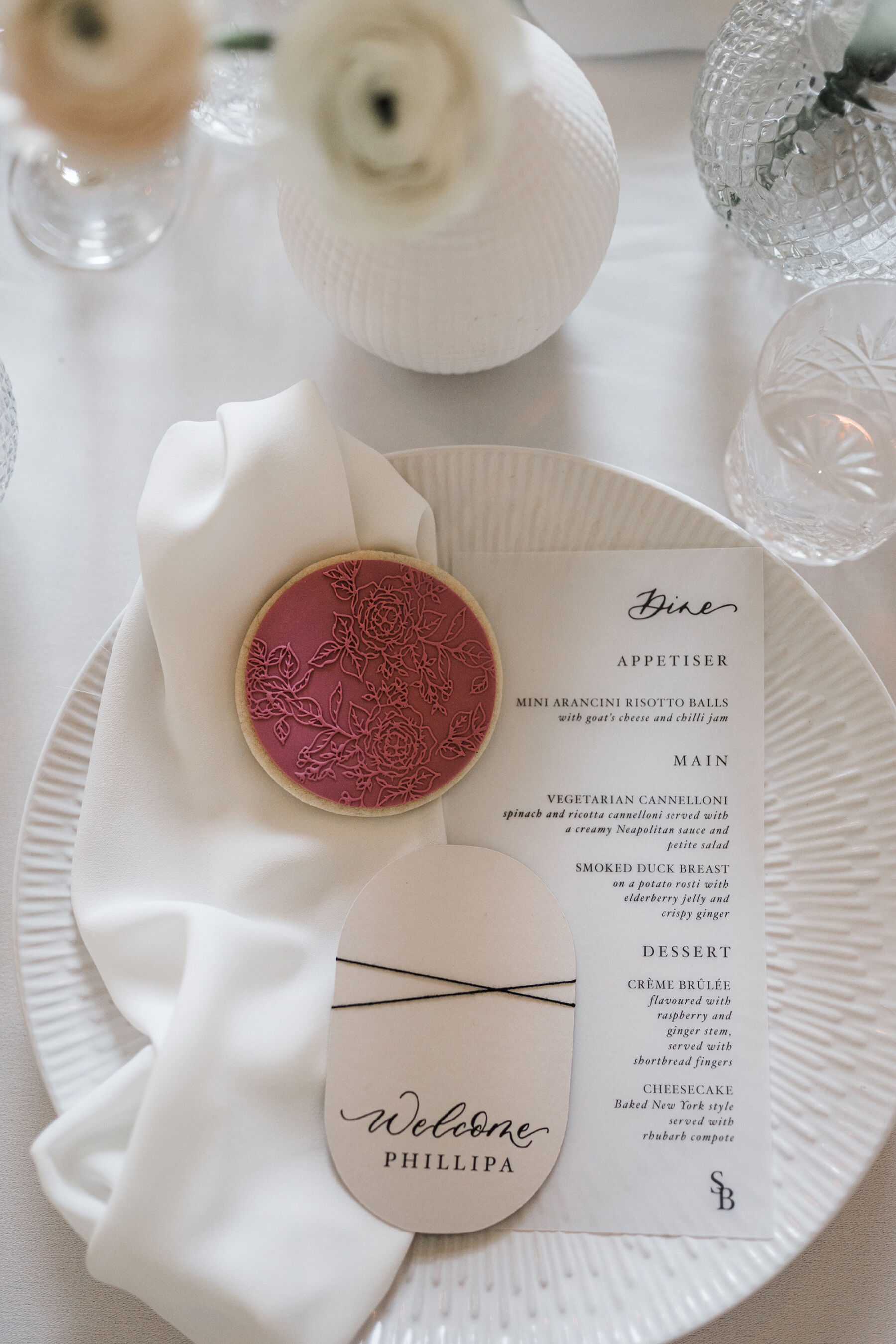 Design-led couples are choosing to use more colour in their wedding aesthetics of late and, with the runways giving us an equal measure of stripped back neutrals and bold brights, we wanted to create our own bridal inspiration.
Sally Gallis, Luna And The Lane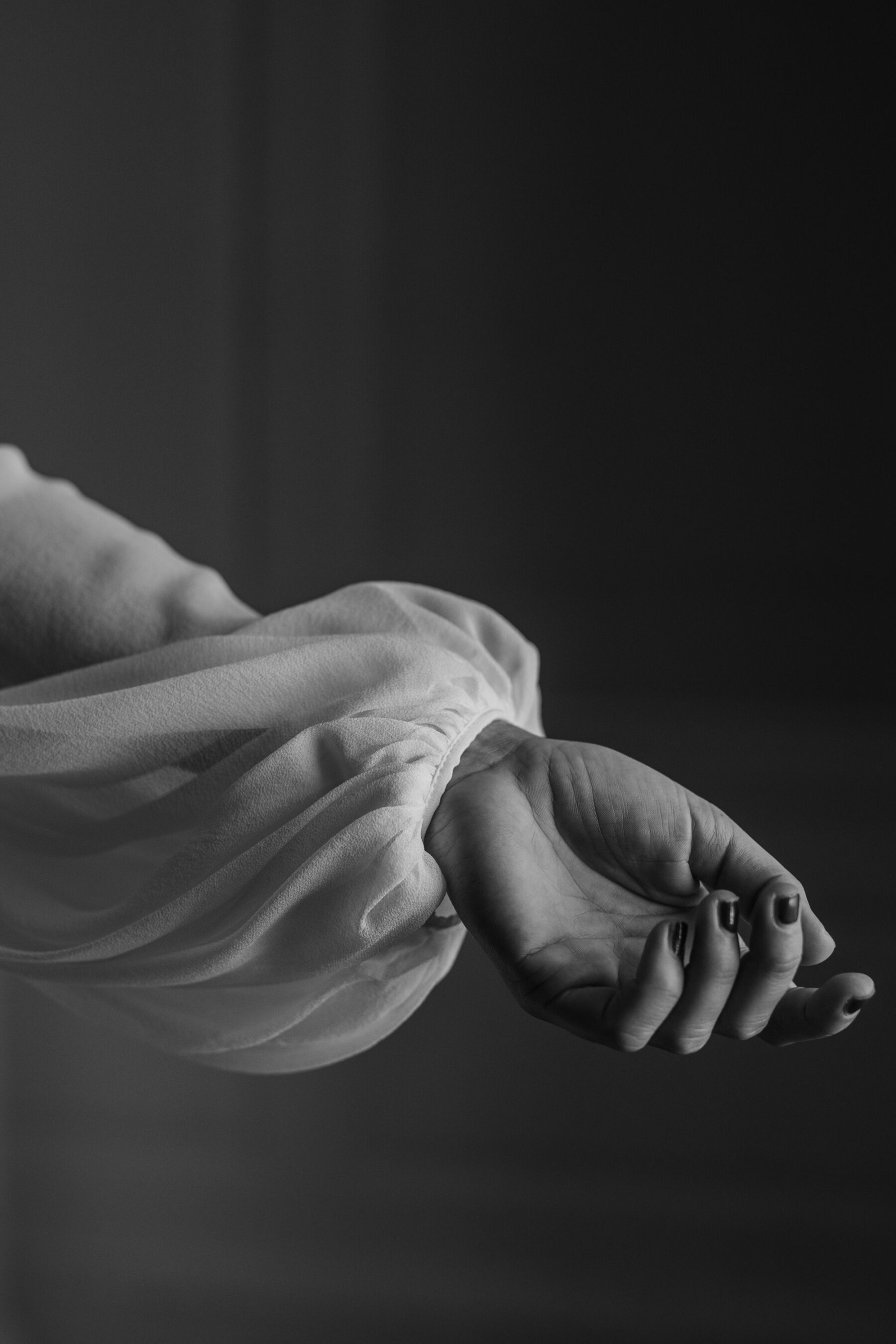 The Fashion
Nortier
Words by Emma Marshall, Miss Bush
Nortier is the brand name of Ben Shallow and Adrien Nortier, the dresses being designed and handmade in
their Hampshire atelier. Currently the collection is available exclusively to order at Miss Bush with brides
able to book a one-to-one appointment with Ben.
Nortier's 'Camille' gown is a truly personal design project for designer Ben Shallow. The pattern is based on
Ben's own maternal Grandmother's wedding dress – the same formidable woman that taught him to
sew.
Currently, the Nortier brand is in its infancy and only has limited capacity. The mentoring and support
from Miss Bush has enabled Ben to let go of commercial design constraints and focus on developing the
Nortier 'house' style which leans towards late 20th century vintage and theatrical traditions.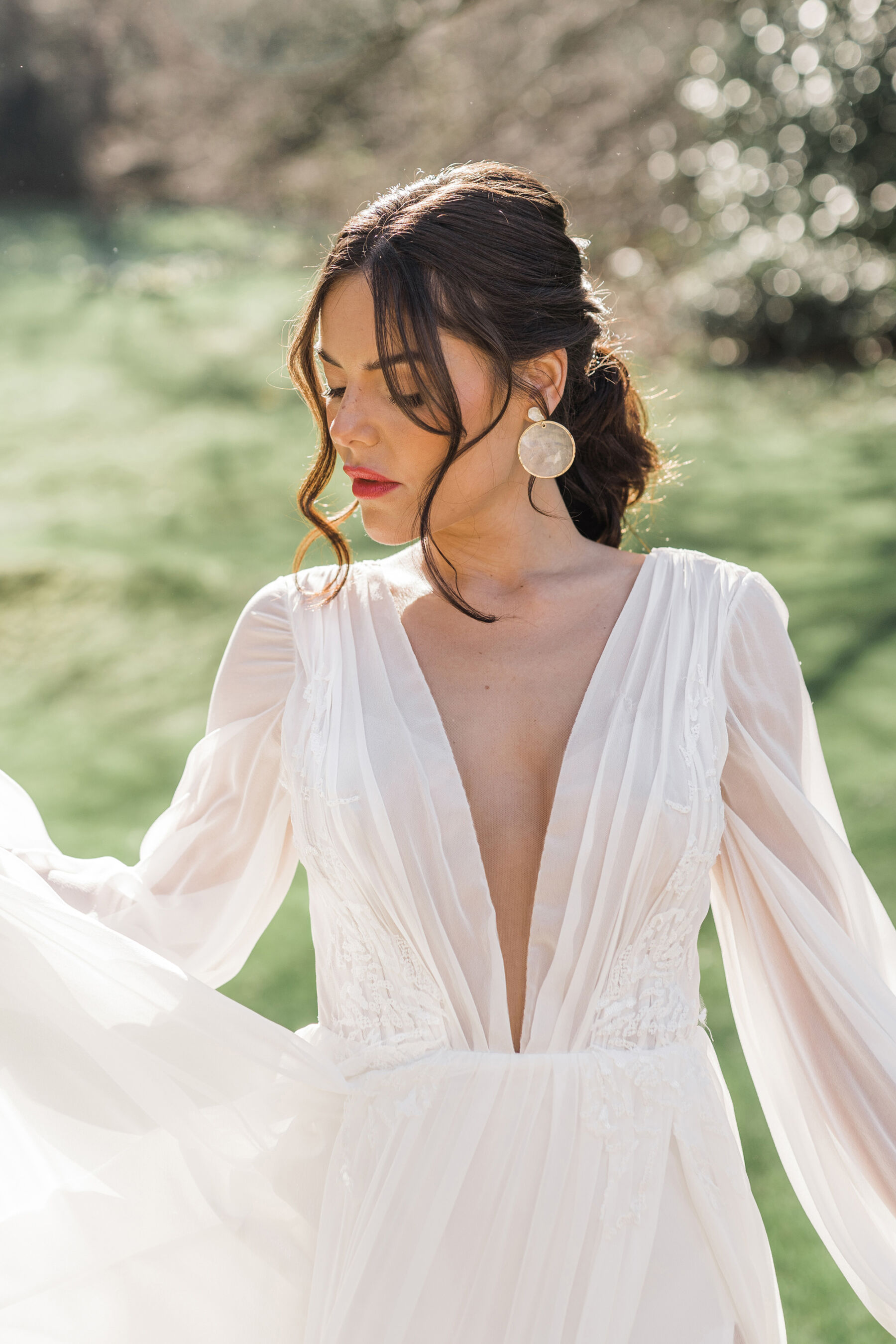 Anna Kara
The other designer used in the editorial is Anna Kara, a Krakow based family run firm. Anna heads up the company and has her husband, sister and sister-in-law working alongside her.
These dresses are light, translucent and perfect for destination weddings. They are one of the few brands that specialise in this look that keeps sparkle to a minimum and can also offer adaptations and custom sizing.
Lanthe is made in pure silk chiffon with a delicate applique detail, billowing sleeves and the seasonal 'must-have' split skirt.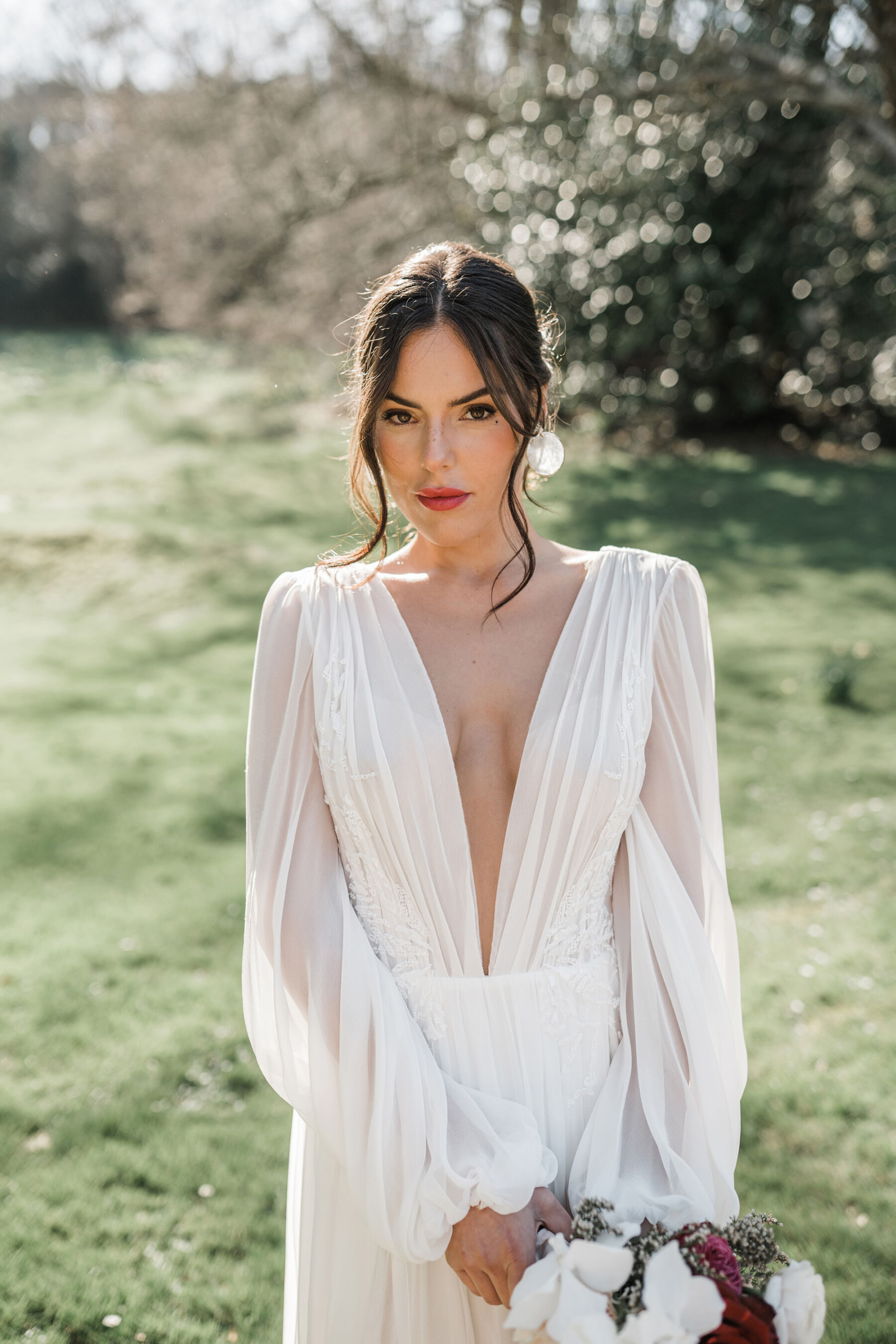 Discover Our Shop
More products being added all the time
Love My Dress Wedding Directory Members
The below suppliers and venues featured in this article are part of the Love My Dress Wedding Directory.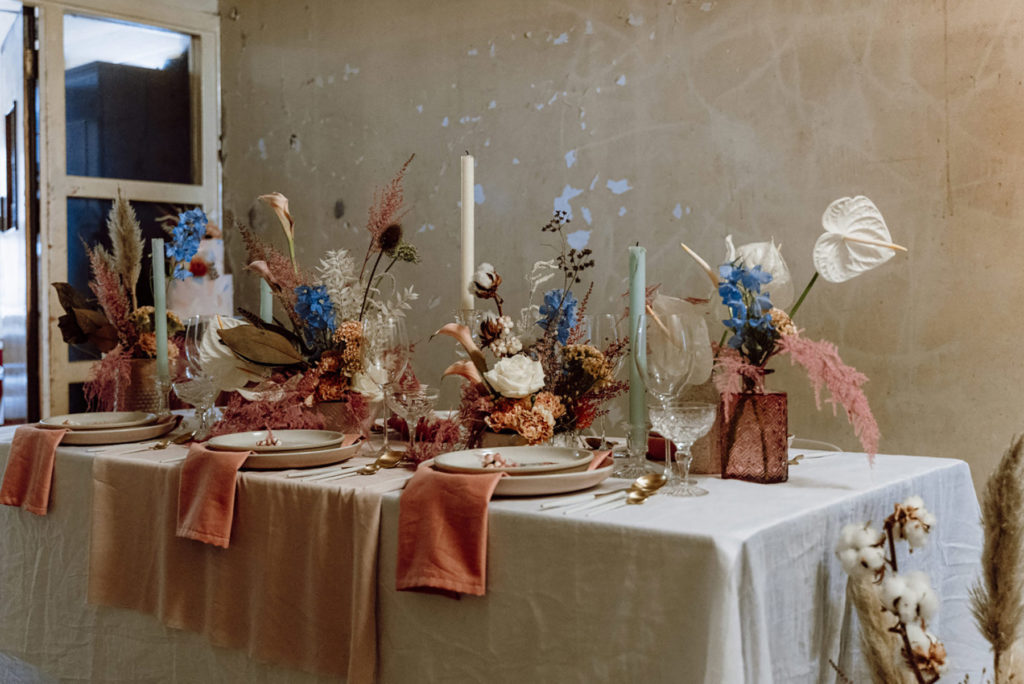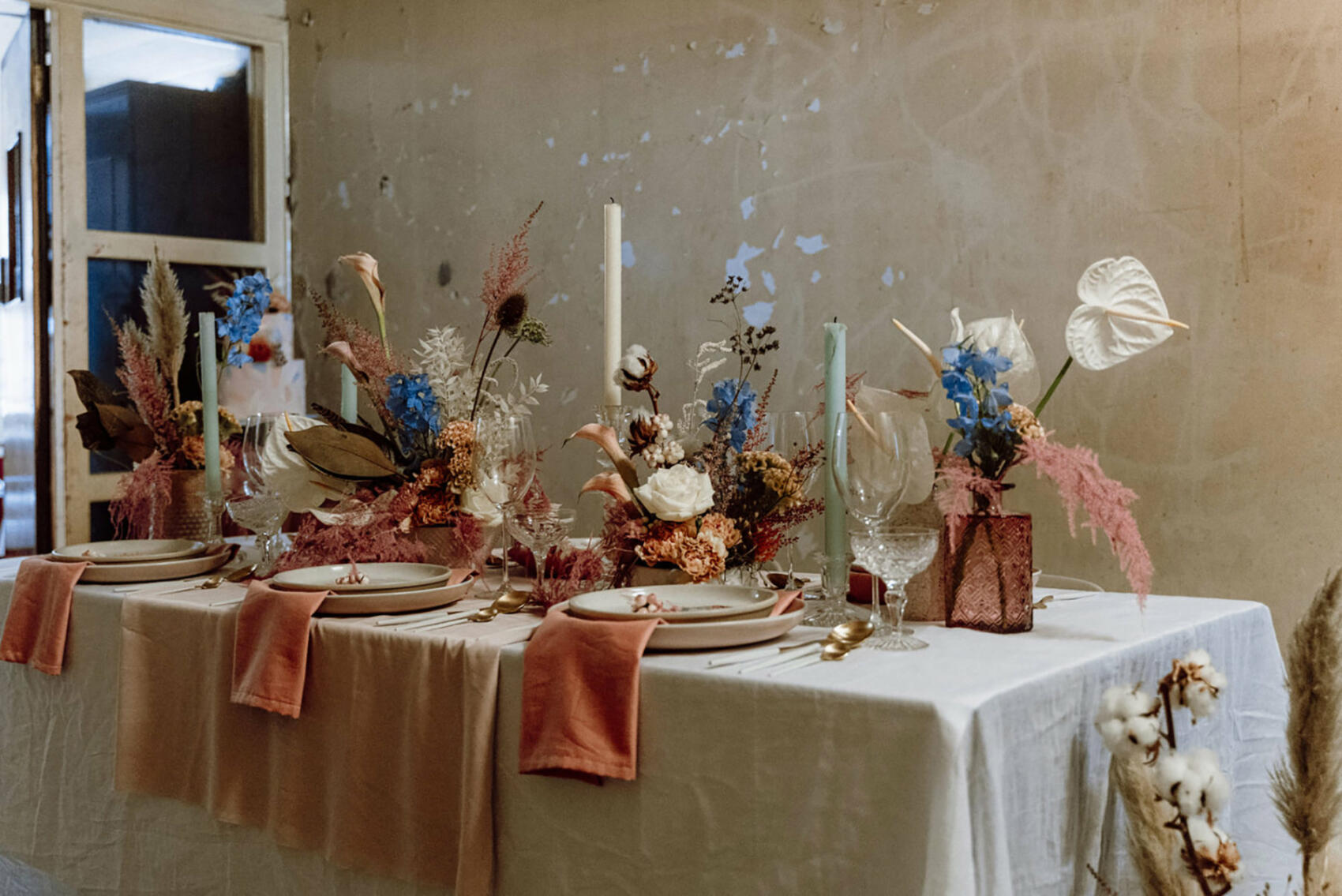 Planner, Stylist Prop and Furniture Hire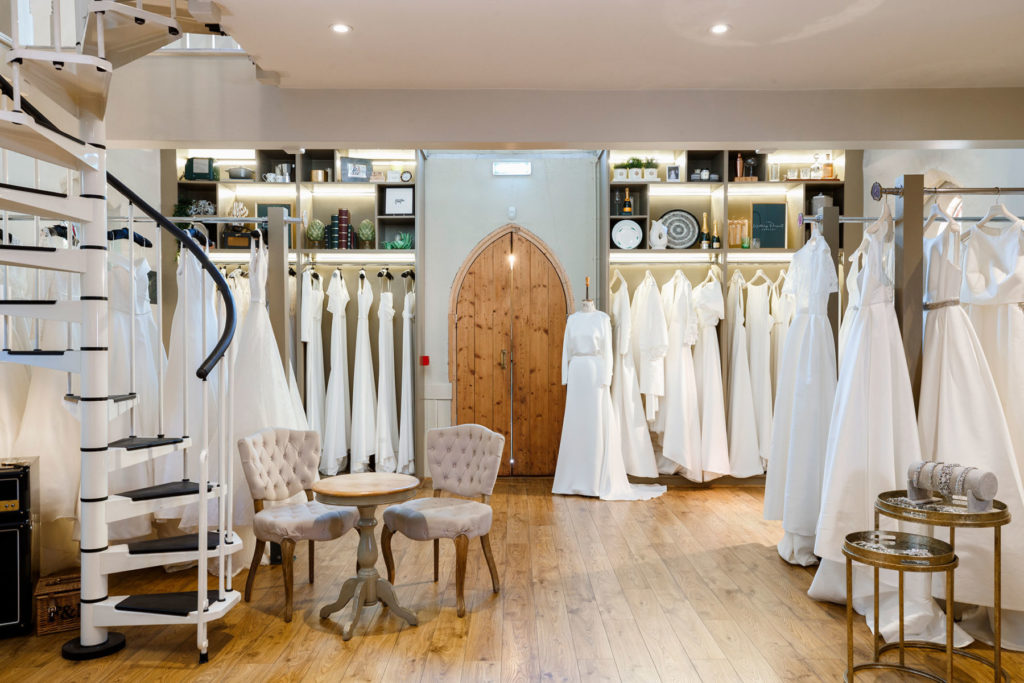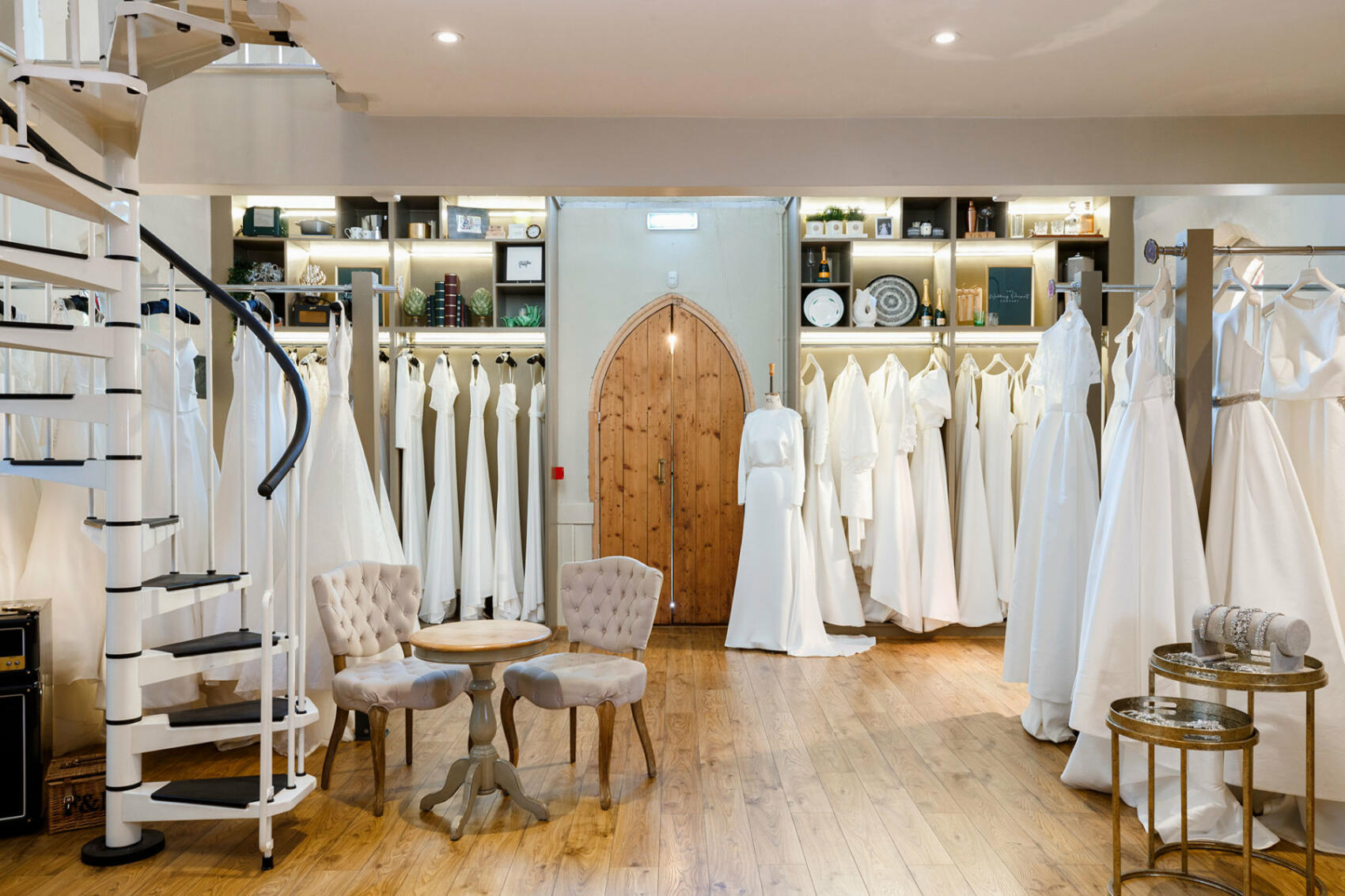 Additional Credits
The below suppliers and venues are featured in this article, but are not part of the Love My Dress Wedding Directory.