Attention, ladies! If you're on the hunt for a very special wedding dress and find yourself in Edinburgh or have the means to get there (trust me, it's a fabulous place for a romantic getaway or a day trip), then you absolutely need to be in the loop about the upcoming Suzanne Neville Designer Day.
Mark your calendars for October 20th and 21st, as this exclusive event will take place at Rachel Scott Couture, a charming bridal boutique right in the heart of Edinburgh. I had the pleasure of visiting the boutique earlier this year and was truly impressed by the atmosphere and the warm, friendly welcome from their team.
Just this week, I caught up with Rosa at Rachel Scott, to get the inside scoop on this incredible opportunity to meet Suzanne Neville, one of the foremost couture bridal designers in the UK and around the world. This promises to be an extraordinary event, a blend of excitement and luxury, where you can indulge in some truly opulent wedding planning. Now, let's dive into the details!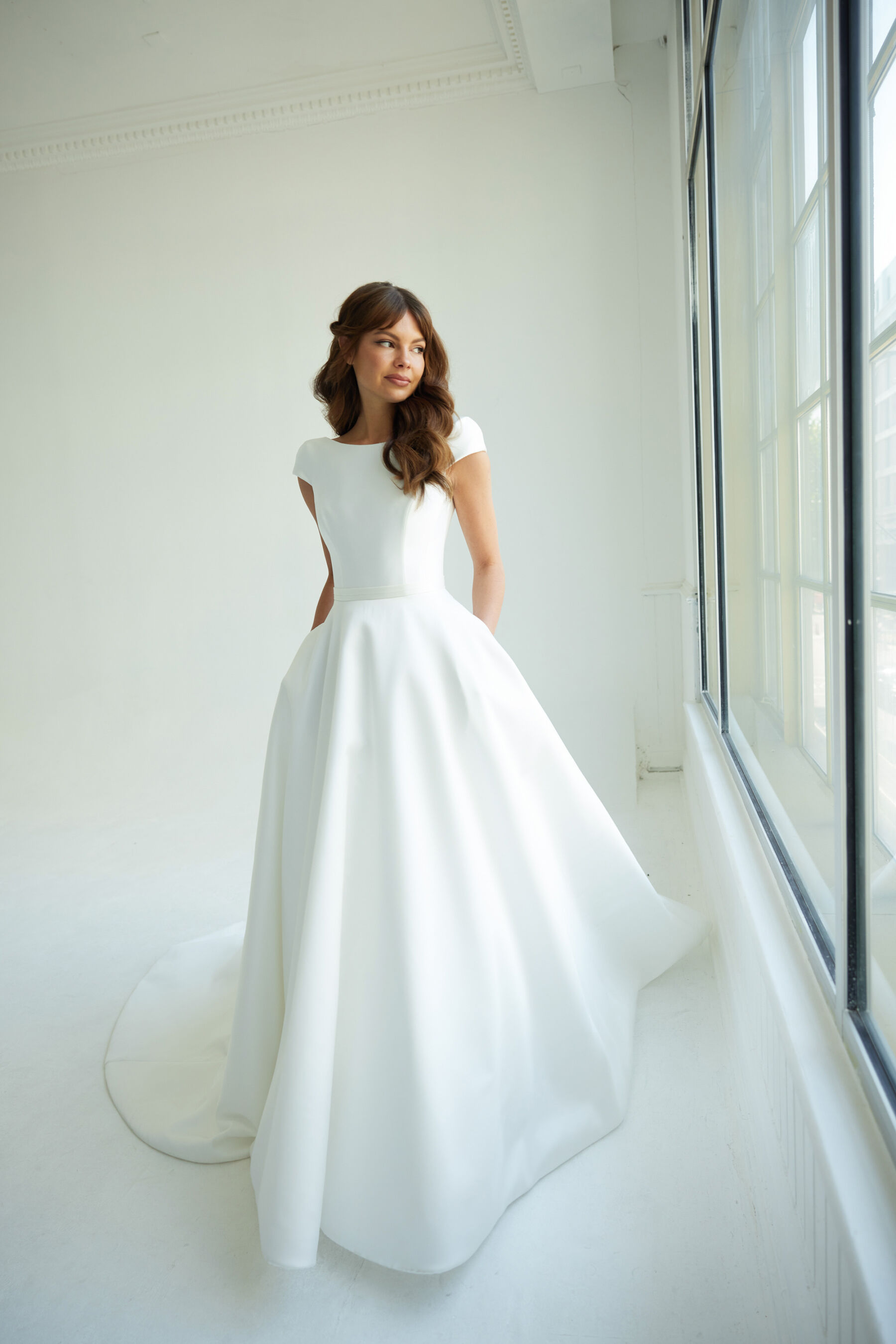 Can you tell us a bit about Rachel Scott Couture and what sets your wedding boutique apart from others in Edinburgh?
Rachel Scott Couture carry some of the most high-end, sought after designers in bridal fashion.
Now, celebrating their 19th year in business, this multi-award winning boutique provides the most comfortable, un-pressured and relaxed experience to their brides, whilst accommodating bespoke design changes, short timescales or working with remotely with clients from all over the world.
Each experience is individually tailored to you and your special day.
Suzanne Neville
Suzanne is a master of structure and corsetry, with the most beautifully cut couture gowns that are handmade impeccably from the inside out in her UK studio.
Suzanne's designs regularly appear on the red carpet, being a firm favourite with A-listers and celebrities such as Holly Willoughby, Katherine Jenkins, Rochelle Humes and many more! Suzanne's unique attention to detail is what makes her a trusted designer to stars and brides alike.
"Suzanne will always put the bride at the centre of everything she does, focusing on giving the bride the highest quality, individually designed and tailor made product and experience. It's the epitome of everything we believe in at Rachel Scott Couture and why our boutique is the perfect environment to showcase Suzanne's collection."
Rachel Scott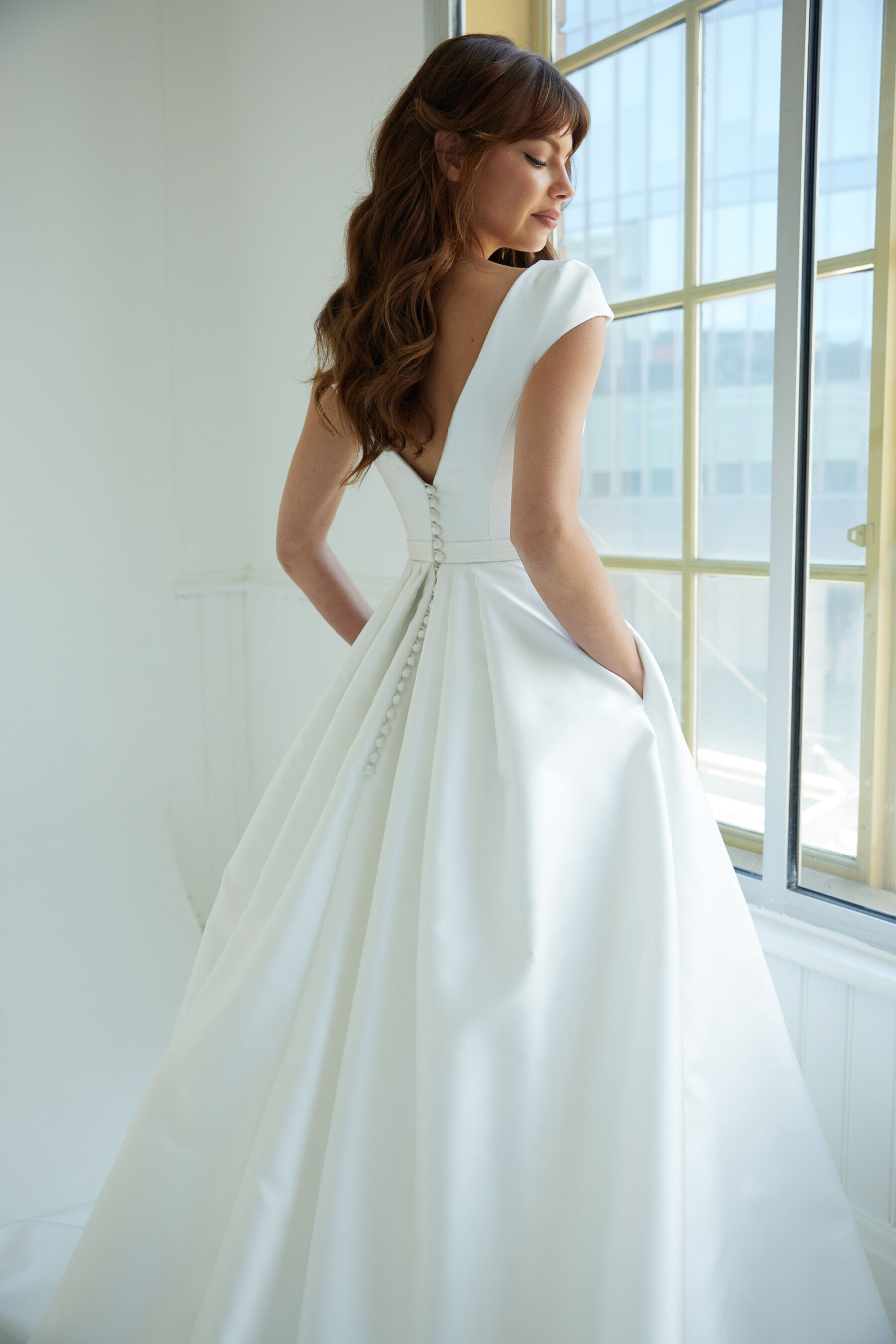 Tell us about the upcoming Suzanne Neville designer day. When is it and what can brides expect at this event? Can you provide a glimpse of the gowns that will be showcased during the designer day?
Suzanne will be here at our store in Edinburgh on Friday 20th and Saturday 21st October to launch her latest 2024 bridal collection. So if you want to be one of the very first to try the new season gowns, you can do so during a private consultation with the designer herself.
Suzanne will be on hand to assist you in realising your dream dress, where she can give you the insider knowledge and sketch you your very own bespoke design changes as you make them, which also doubles up as a beautiful keepsake of this very special occasion!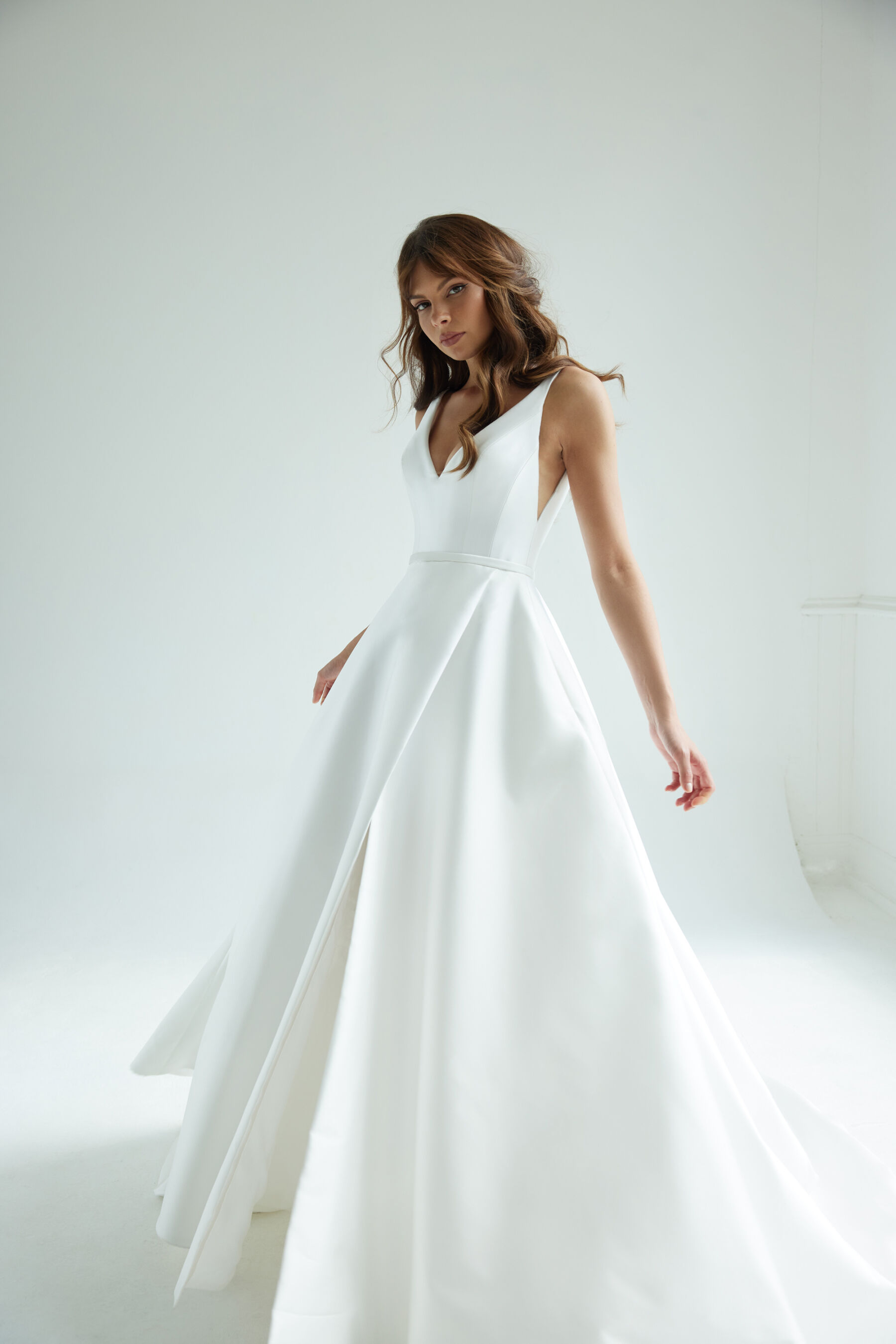 Could you share a standout Suzanne Neville gown or style that you're especially excited to showcase during the event?
This season is going to be a little different, and we are super excited by it's potential! There is a versatility to these pieces which we will exploring a lot more in our newest eveningwear venture in our new premises – so stay tuned on that one!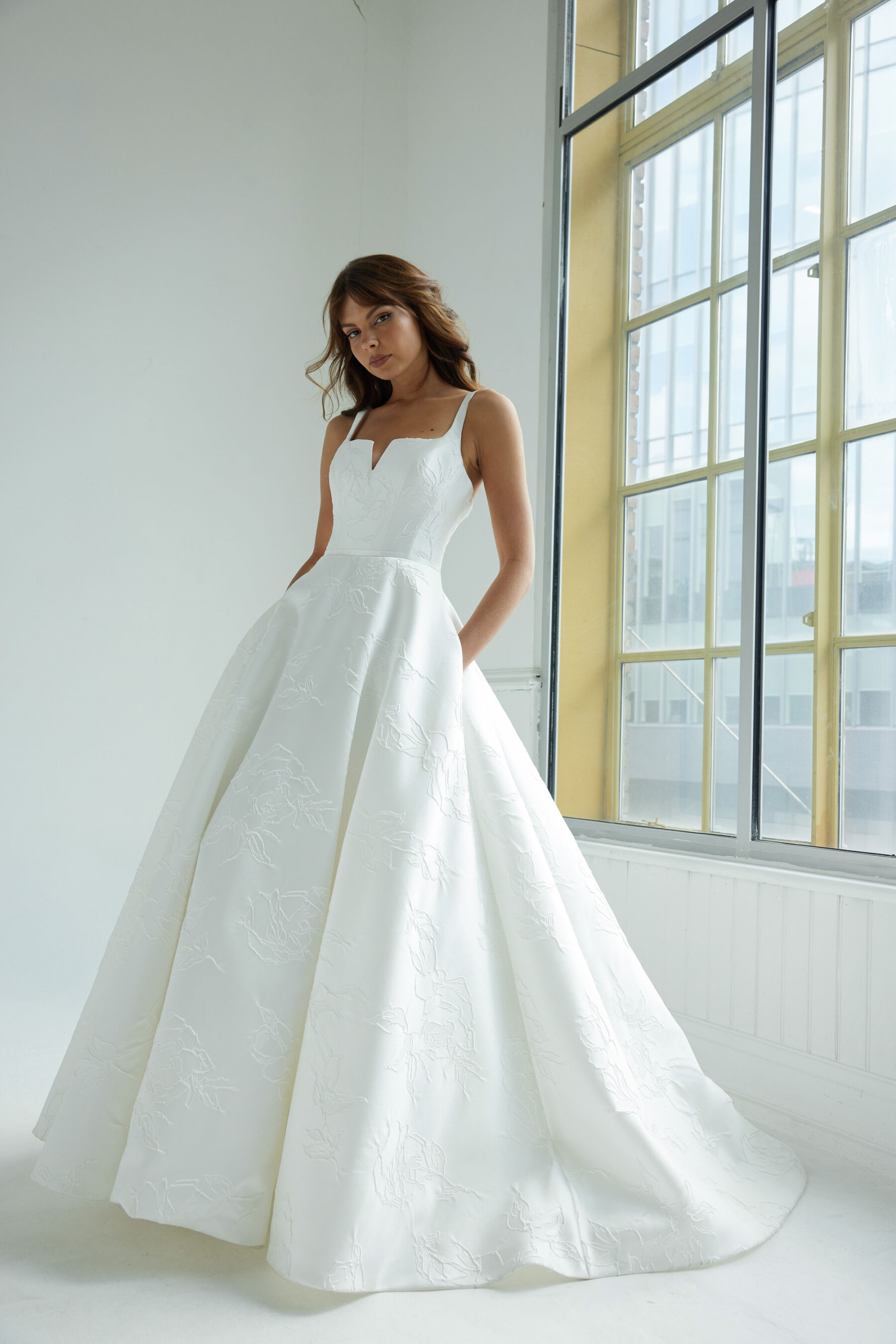 What advice do you have for brides who are considering attending the designer day?
Appointments are limited, so, if you want a completely bespoke experience where you can be one of the first to try on the newest 2024 collection with the designer herself on hand to help you create your dream dress then get in touch to make your appointment now!
Brides often seek a unique and personalised experience when shopping for their wedding dress. How does Rachel Scott Couture and Suzanne Neville deliver on that promise?
Having earned the trusted reputation for excellence in quality, styling and design innovation, we know what it takes to style your complete bridal look.
With every wedding dress and jewellery piece individually made by the very best world-renowned designers, you can be confident in receiving an individually tailored luxury product whilst having the truly unforgettable and genuinely personal customer experience that only Rachel Scott Couture can provide.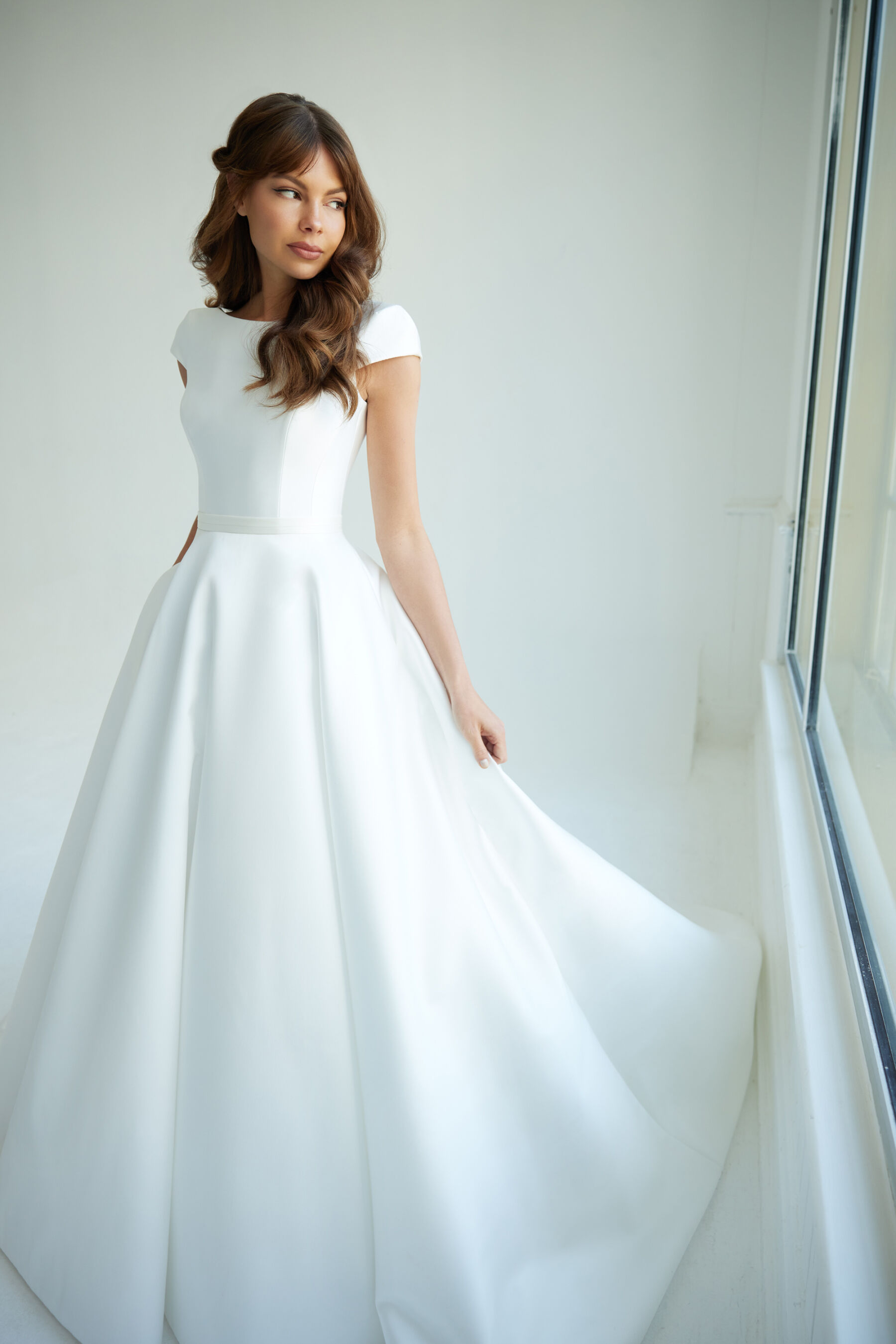 In your own words, why should brides-to-be not miss this exclusive opportunity to discover Suzanne Neville's bridal creations at Rachel Scott Couture?
This will be first opportunity to preview the new 2024 collection in the UK! This is a wonderfully rare opportunity to meet the designer in person, consulting directly with her as she works her couture magic to create your perfect wedding look.
Guaranteed to be something entirely personal and wonderfully bespoke, designed and tailored to suit you perfectly, this is definitely an opportunity not to be missed!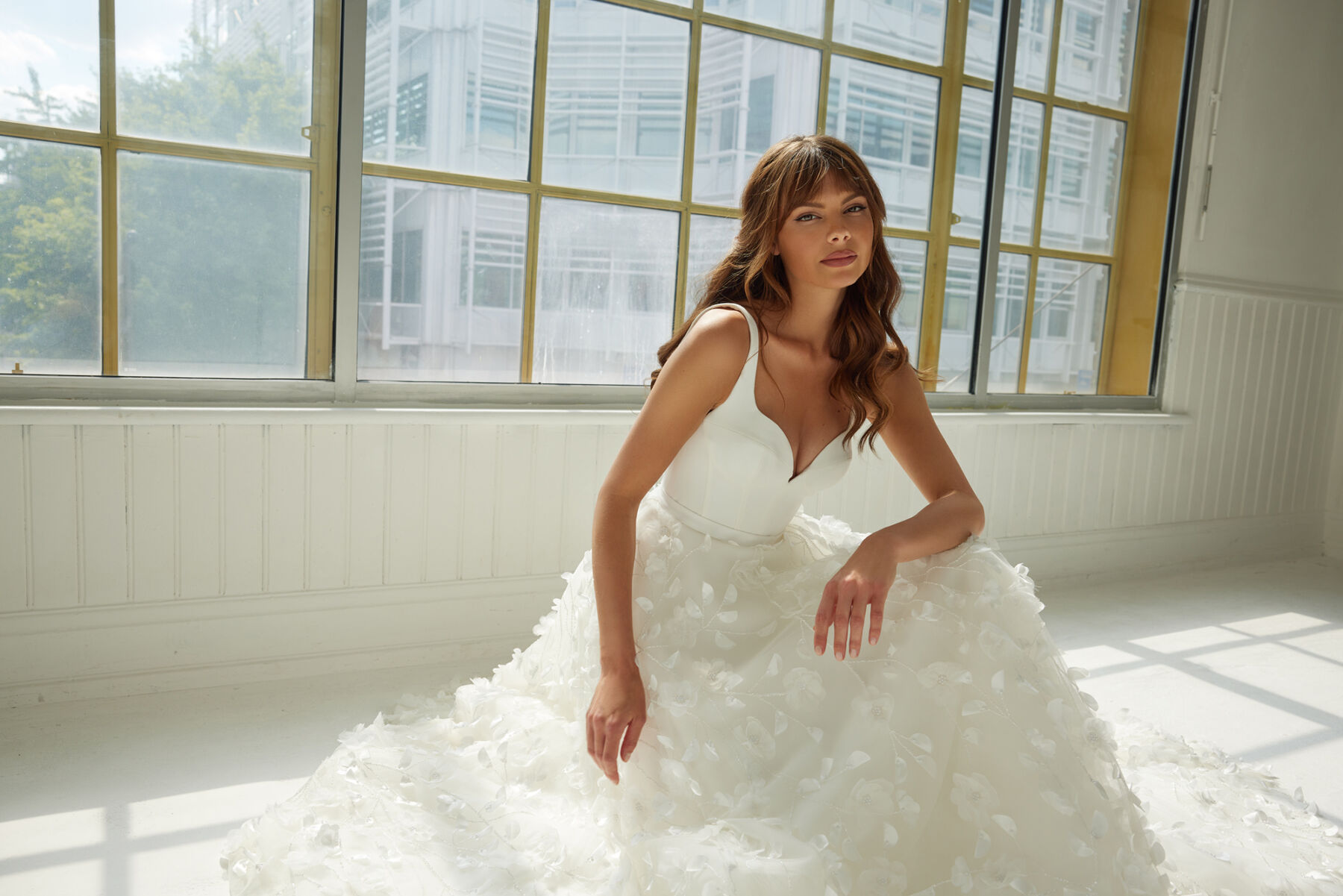 Find out more…