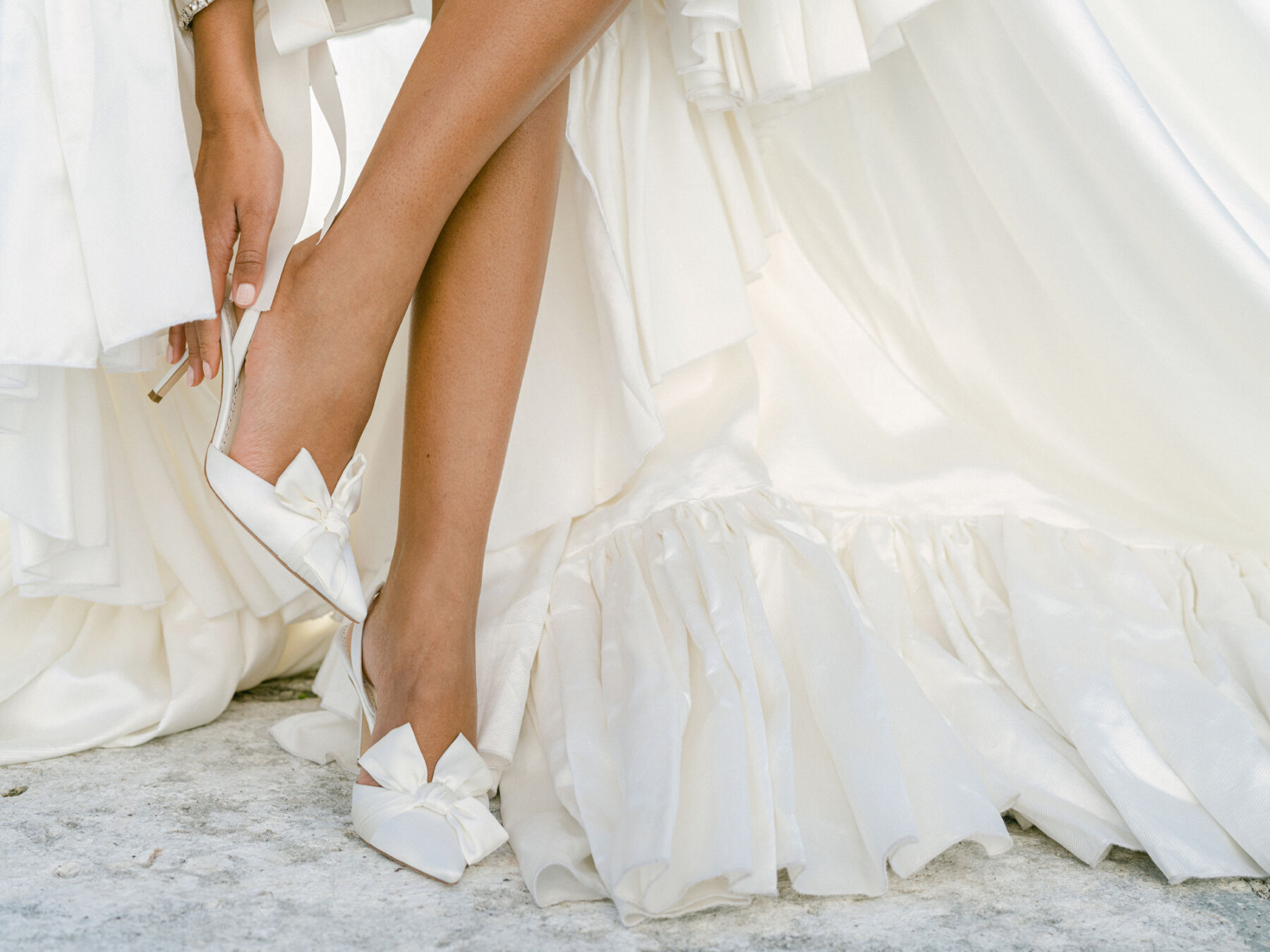 About Bella Belle
Bella Belle create luxuriously comfortable wedding shoes that bring together incredible style and perfect fit. Whether you're looking for high, mid, low heels, flats or booties, Bella Bella offer the perfect fit in a range of romantic, feminine shoes.
Dubbed as the '12 hour shoes' given the maximum comfort they provide across the full wedding day, Bella Belle shoes come in the most beautiful detail; butterfly shoes, shoes with ribbon ankle ties, shoes with delicate bows – these feminine details make for the most beautiful shoes and keepsakes for after your wedding.
Inspired by the Italian word for 'beautiful', Bella Belle was born to make women feel their most confident and their most comfortable on their wedding day. Renowned for wedding shoes with exquisite details and beloved for their fit and ease of wear, Bella Belle have amassed a cult following.
Bella Belle believe in the virtues of quality, comfort, and craftsmanship. Every detail of every shoe is hand-cut, sewn and lasted for supreme and unsurpassed durability.
Bella Belle only the finest and most luxurious materials to construct their elegant shoes. Engineered for comfort, each shoe is cushioned with thick padding for all-day wear – a design feature that has duly earned the shoes the title of 'prettiest 12 hour shoes'.
Besides making Bella Belle women feel beautiful in their shoes, the company believe in the importance of women's empowerment and work closely with women-owned businesses in their network of suppliers and vendors. They are also a proud supporter of Dress for Success, a non-profit organisation that empowers women through economic achievement around the globe.
These gorgeous bridal shoes are beautiful investment pieces that can be worn treasured long after your wedding and reworn time and time again.
Videos
Frequently Asked Questions
Articles featuring Bella Belle