Well hello again you lovely lot and welcome to another week! I hope your weekend was absolutely blissful and that Monday is being kind to you so far. You might like to prepare yourselves before you scroll on down this feature because I have to say that the wedding gowns I'm about to share with you on the blog today are nothing short of outstanding. So, put your phone on silent and just stop the world for a little bit while I introduce you to Mirror Mirror Couture…
With over twenty-five years of experience of dressing celebrities and lucky brides, Mirror Mirror Couture offers a fantastic mix of bespoke designs, a couture service and a carefully curated selection of wonderful gowns from the best international bridal designers from their atelier in Angel, Islington. In short, Mirror Mirror is pure, unadulterated wedding heaven.
"Jane and I had both trained as designers at The London College of Fashion," says Maria, co-founder of Mirror Mirror. "We'd both worked in luxury fashion and I was on sabbatical when we met."
"We started working on commissions together and found our mutual love of working closely with our clients to create flattering, beautiful dresses, all made to the highest standards. Our passion for luxury fabrics and hand embellishments brought us together to form Mirror Mirror in 1989 when we opened our first boutique."
From those beginnings, Mirror Mirror has rightfully earned a brilliant reputation in the wedding industry for service, style and, as Jane and Maria say, a certain 'je ne sais quoi' that sets the heart racing. The mix at Mirror Mirror really is something special – you'll find high fashion gowns, alternative designs and classic styles from designers such as Naomi Neoh, La Sposa, Pronovias, Rita Mae, Yolan Cris, Cymbeline and many more plus the exquisite signature gowns from Mirror Mirror Couture.
"Our own Mirror Mirror Couture designs develop organically from season to season," explains Maria. "But our style is more about understated glamour. We try to infuse an eclectic mix of fashion and classic design into everything we do. Ultimately, it's all about achieving elegance and beautiful proportions for each bride."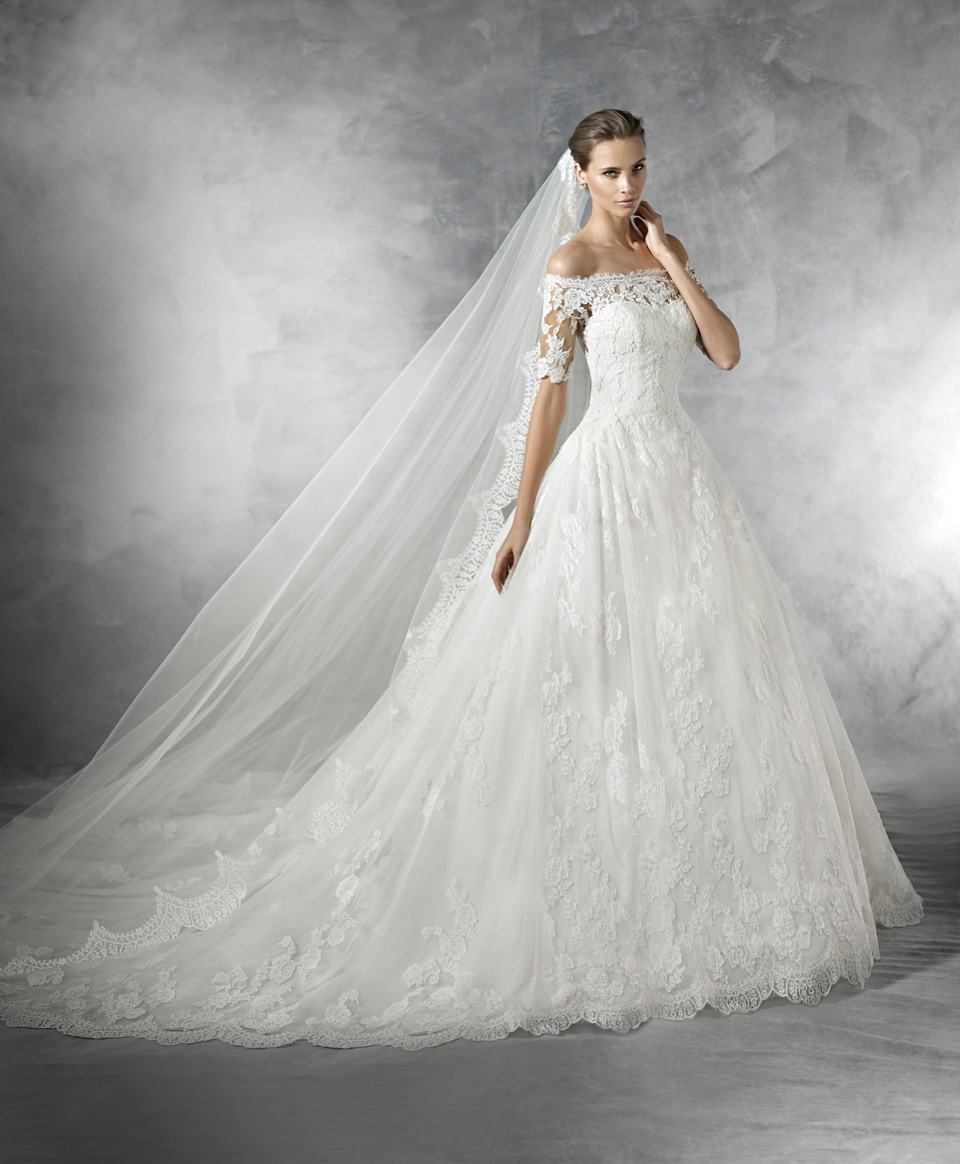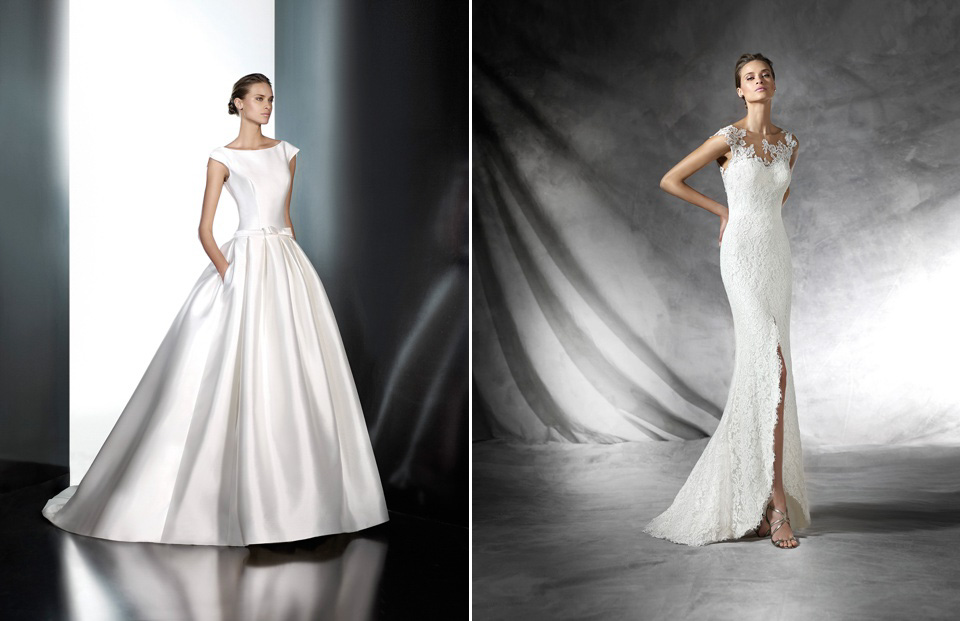 I love just how much attention and skill is lavished on every Mirror Mirror bride – the team is totally and utterly committed to ensuring that every gown is perfect and every bride is beyond thrilled with their look. It is, as Maria says, the right dress, on the right body coupled with perfect fit and immaculate design. However, it's Maria and Jane's experience as designers also gives them a deeper understanding of what makes a great gown absolutely unforgettable.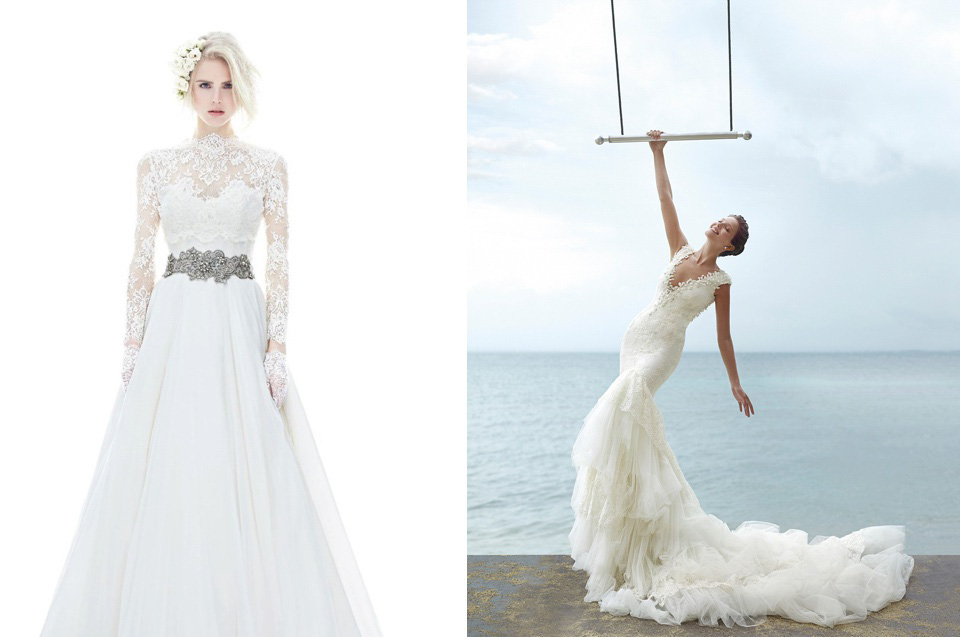 "As designers, our understanding of the design process and the construction of dresses allows us to work closely with brides who would like something bespoke or a change made to one of the designs from our existing collections. Our focus is purely the bride and her total look."
For more information on the designers you'll find at Mirror Mirror, the boutique itself and a look at some stunning real brides, do take a look at the website. Here, you're also able to request an appointment and I'd also recommend watching the videos that give you a peek into Mirror Mirror's wonderful world.
Mirror Mirror also open their accessories boutique to all brides on Saturdays 9.30am-5.30pm and gowns from the international collections start at £1500 while designs from the Mirror Mirror collection are available from £4250.
You'll find Mirror Mirror at 56 Penton Street, London, N1 9QA and you can contact the boutique on 020 7713 9022 or via [email protected]. The team would also love to connect with you on Facebook, Twitter, Instagram and Pinterest so do get in touch.
Love Tamryn x
This is a sponsored post