Happy Friday readers! We have a very lovely Spring wedding to help get you in the mood for the weekend – Charlotte, a project manager, wed Neil, a chef, on the 30th of May 2015 at Iscoyd Park, a stunning Georgian house in the heart of the Shropshire countryside. The award winning venue provided the perfect backdrop for this afternoon's elegant black tie affair, featuring a beautiful Charlotte Balbier bride and the most exquisite collection of spring flowers.
"For as long as I can remember, I have wanted a quintessential English country wedding during my favourite season of Spring. I love the flowers during these months and the soft evening light. The vision was a beautiful, sophisticated and classic wedding day."
Anneli Marinovich is a member of Little Book For Brides®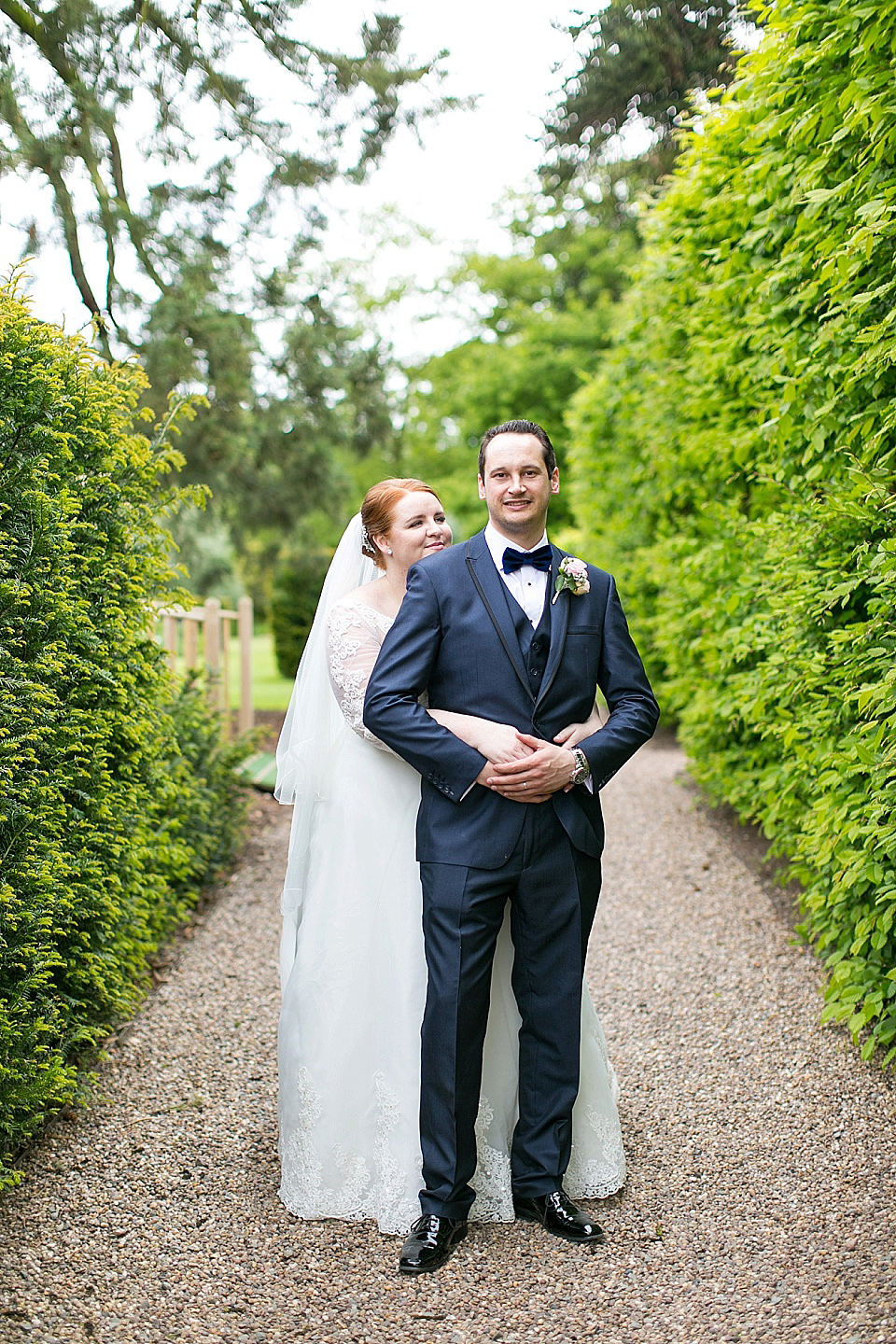 "Our colour palette was blush pink, ivory and lavender with green foliage (provided by Natalie's Florist). I wanted to ensure the day reflected both of our styles so I included accents of navy blue and charcoal grey to complement the groomsmen. We asked our guests to wear black tie which reflected the elegance of the day."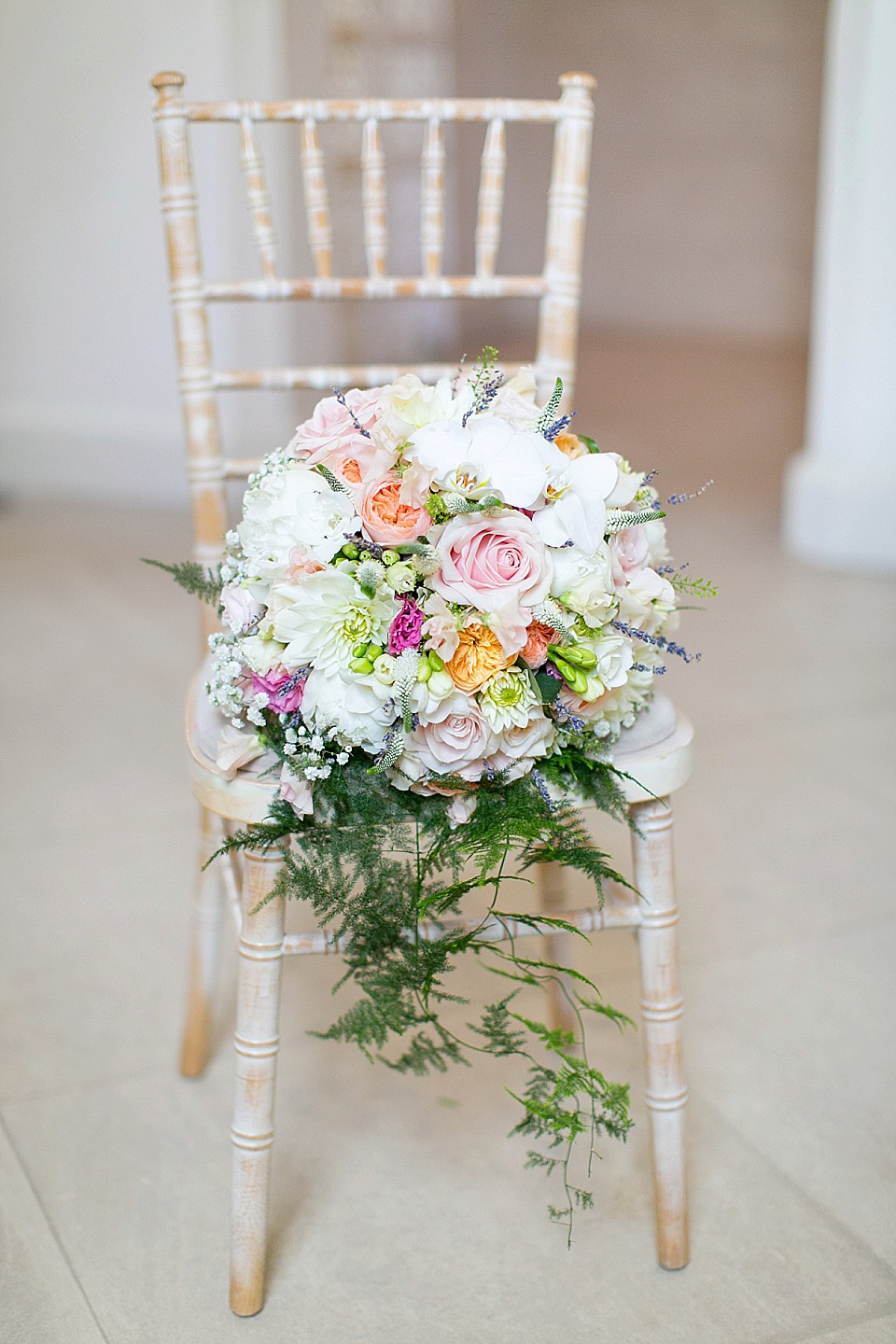 In a veritable web of interconnectivity, our bride wore the aptly named 'Charlotte' gown by Charlotte Balbier, worn by the designer on her very own wedding day at Iscoyd Park (you can read about Charlotte Balbier's wonderful wedding here!). Charlotte purchased her gown from The White Closet in Didsbury, Manchester.
Charlotte Balbier is a member of Little Book For Brides®
"When I first saw Iscoyd Park online, I knew we would get married there. There is something about Iscoyd that makes you feel at home and we knew that our guests would feel the same. The house has a unique charm and there is a sense of history behind the walls. It was the perfect backdrop for the grand affair we had envisaged!
Iscoyd's wedding coordinators, Jen and Charlie, were absolutely brilliant and put up with me asking constant questions and checking and confirming things. Everything we discussed was put into place on the day which allowed Neil and I to relax and enjoy all the special moments."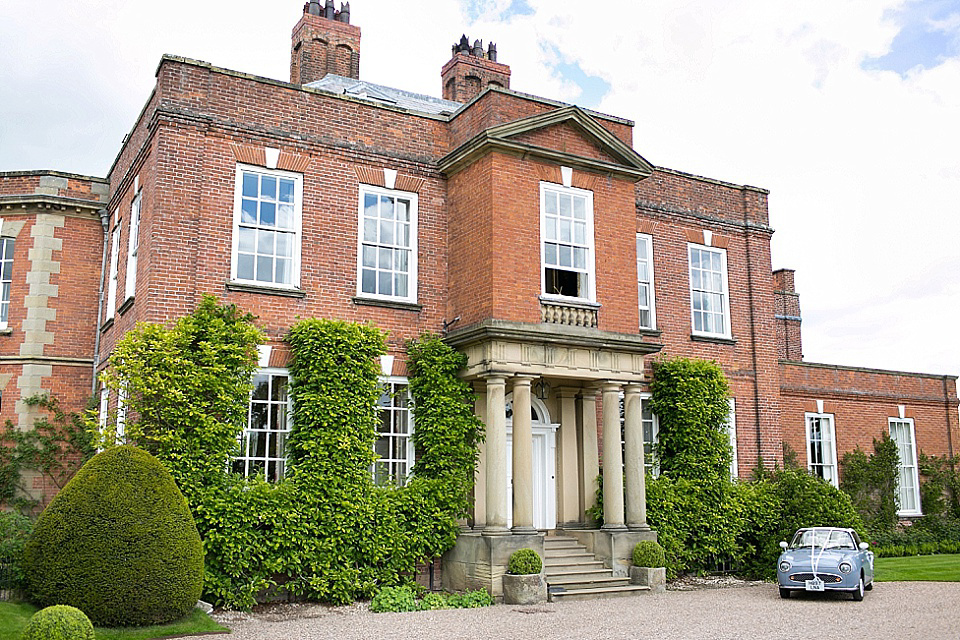 Our couple decorated Iscoyd with dozens of stunning floral displays, lovingly arranged by Natalie's Florists, using Charlotte's favourite Spring flowers.
"Flowers featured quite heavily in our day and my mum and I worked closely with Natalie from Natalie's Florist to create the perfect palette of wedding flowers for our colour scheme. Natalie and her team were absolutely amazing and nothing was too much trouble. They made sense of what was in my head and created the most exquisite flower art in every part of Iscoyd Park."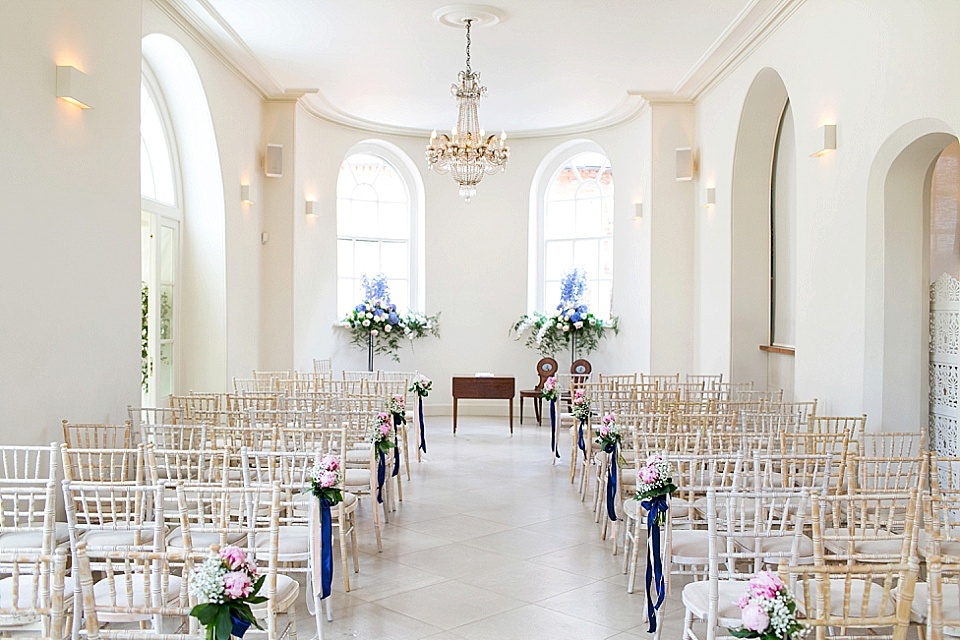 "The main staircase was covered in foliage and gypsophila and the large windows were balanced by the blue of the tall delphiniums, trailing asparagus fern and orchids. Each pew end featured my favourite flower, chunky peonies paired with gypsophila and foliage, tied together with a blue velvet ribbon. It was breath-taking seeing my vision come to life."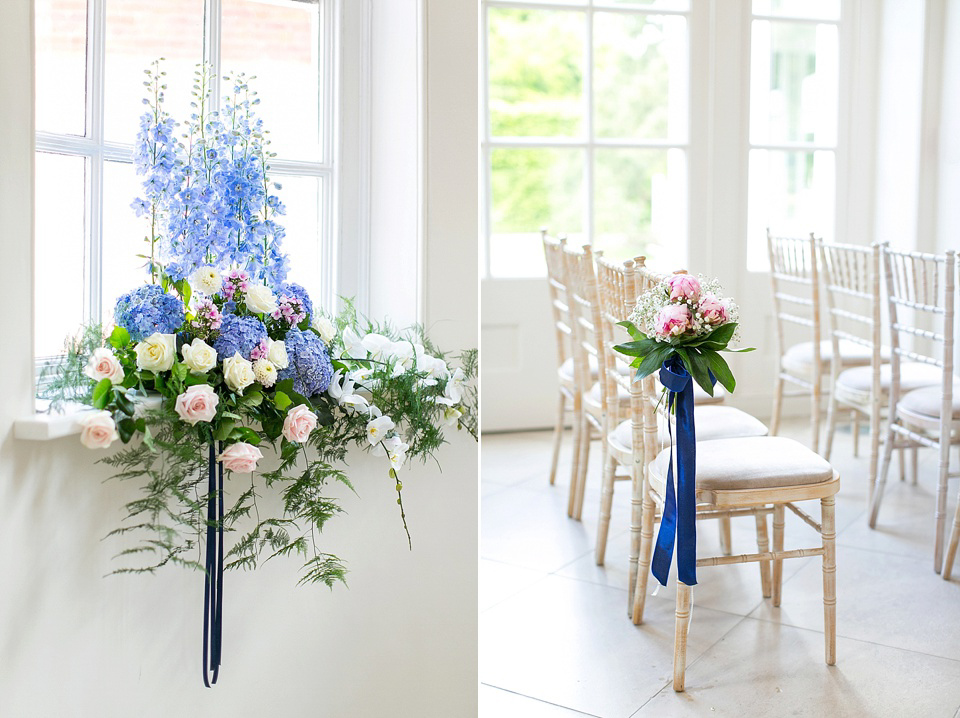 Our talented bride designed and created the couple's creative wedding invitations and place settings.
"Making the wedding stationery was one of favourite elements of the wedding and what I spent the most time on I would say. For our invitations and place settings we wrapped all the separate elements in parchment paper, tied with a charcoal grey ribbon and attached a tag to each with hand written calligraphy. Our place settings included a personalised menu, wedding mad – libs and a cocktail token."
"I purchased my Rainbow Club court shoes from John Lewis and dyed them cobalt blue."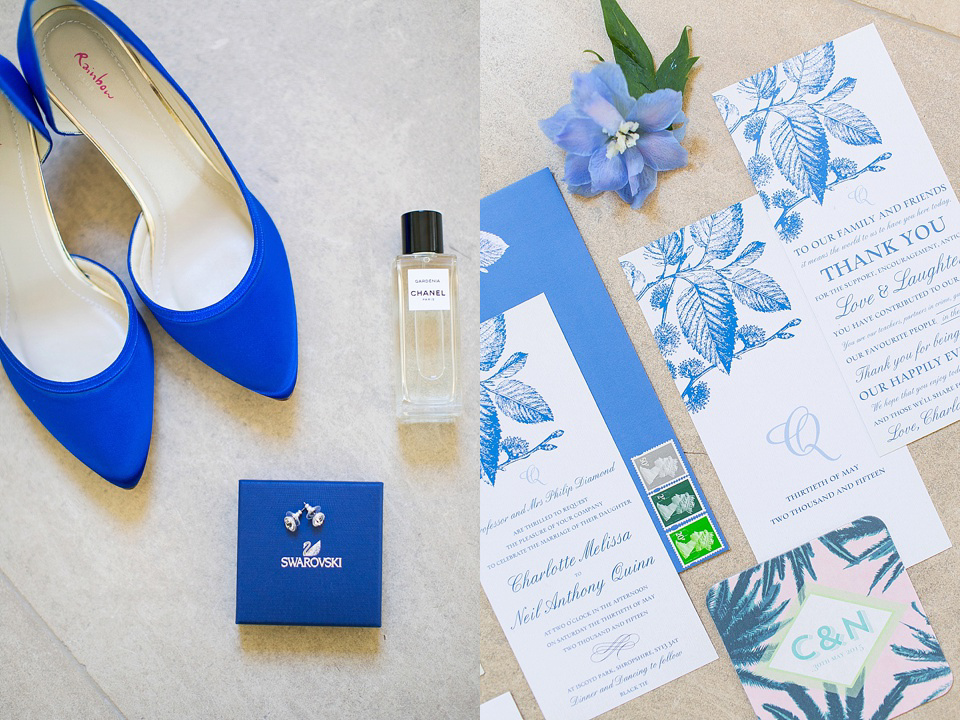 "The first time I saw the dress was on Charlotte Balbier herself. It was the dress she designed especially for her own wedding day and later featured in her 'Iscoyd Park' collection. With its lace sleeves and long train it reminded me of Grace Kelly's own wedding gown. As soon as I tried it on, I knew it was 'The One'.
Eve at The White Closet was an absolute dream and made the whole experience very special."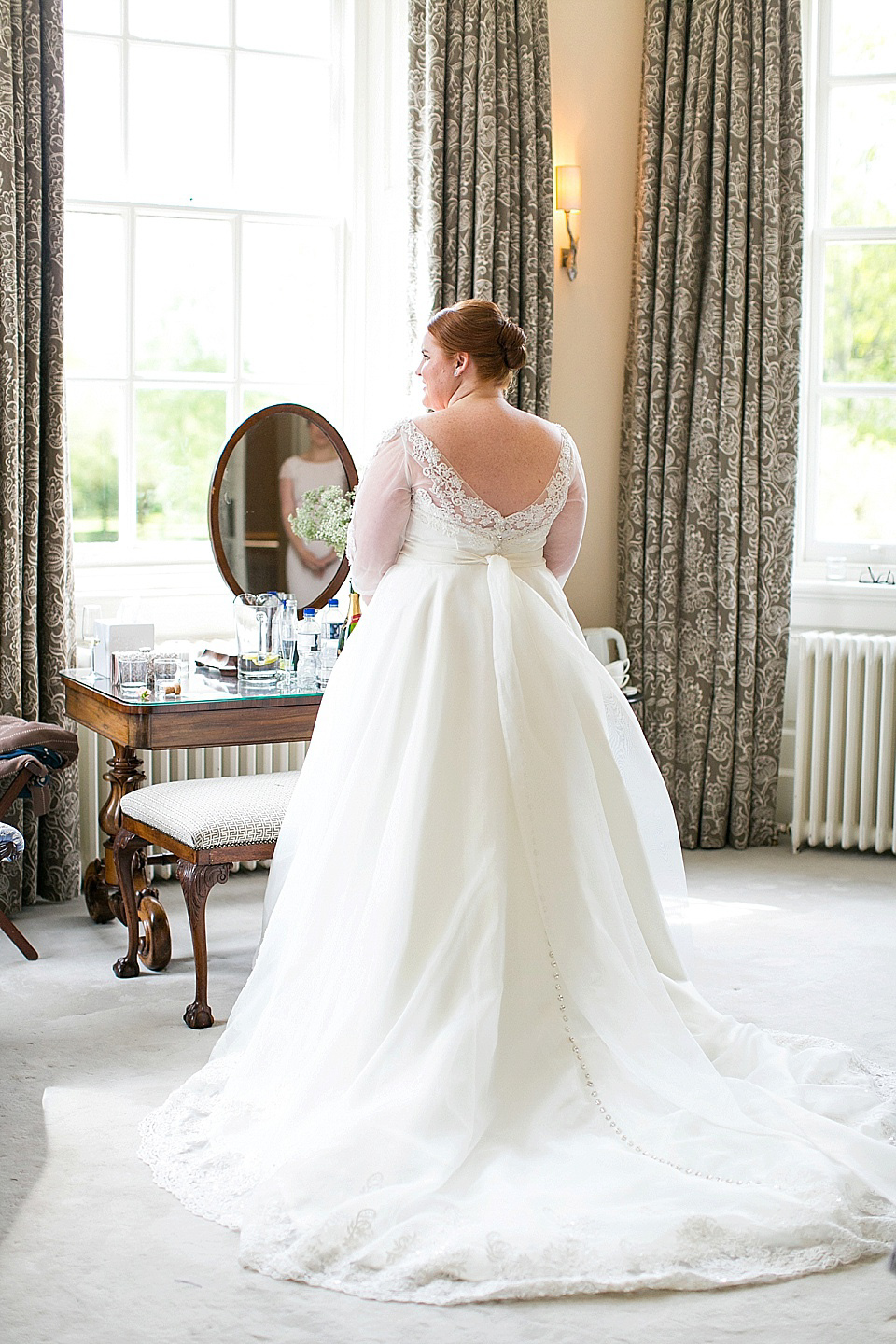 Charlotte paired her gown with a cathedral length Joyce Jackson veil and a Swarovski crystal hair slide. Our bride accessorised with a simple pair of oval Swarovski crystal earrings.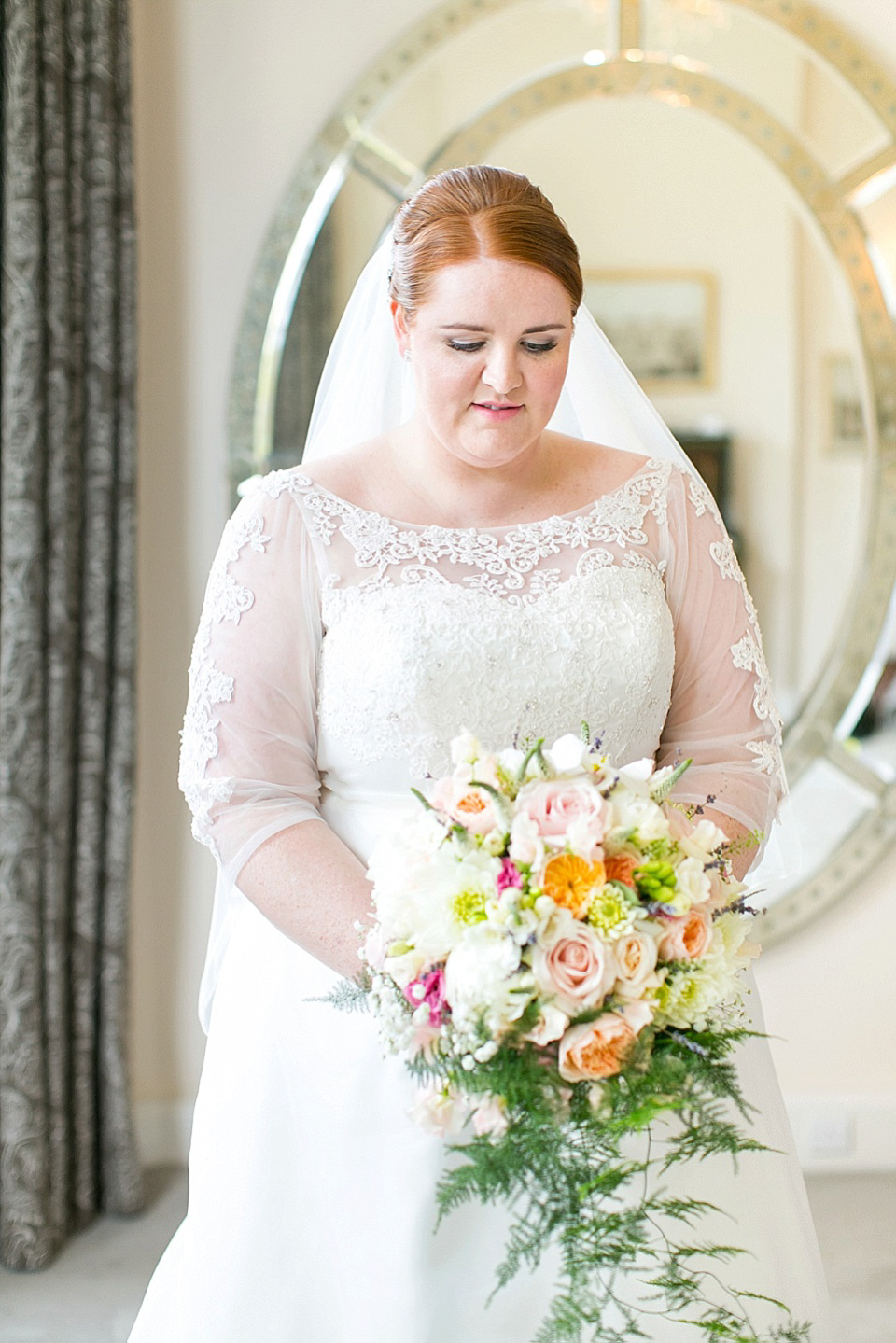 Charlotte's bridesmaids looked elegant in pale pink maxi dresses from Coast paired with nude heels. Each bridesmaid wore a fresh flower slide with pink and white roses in their hair (made by Natalie's Florist) and our bride gifted each of her 'maids a pair of freshwater pearl earring from Accessorize.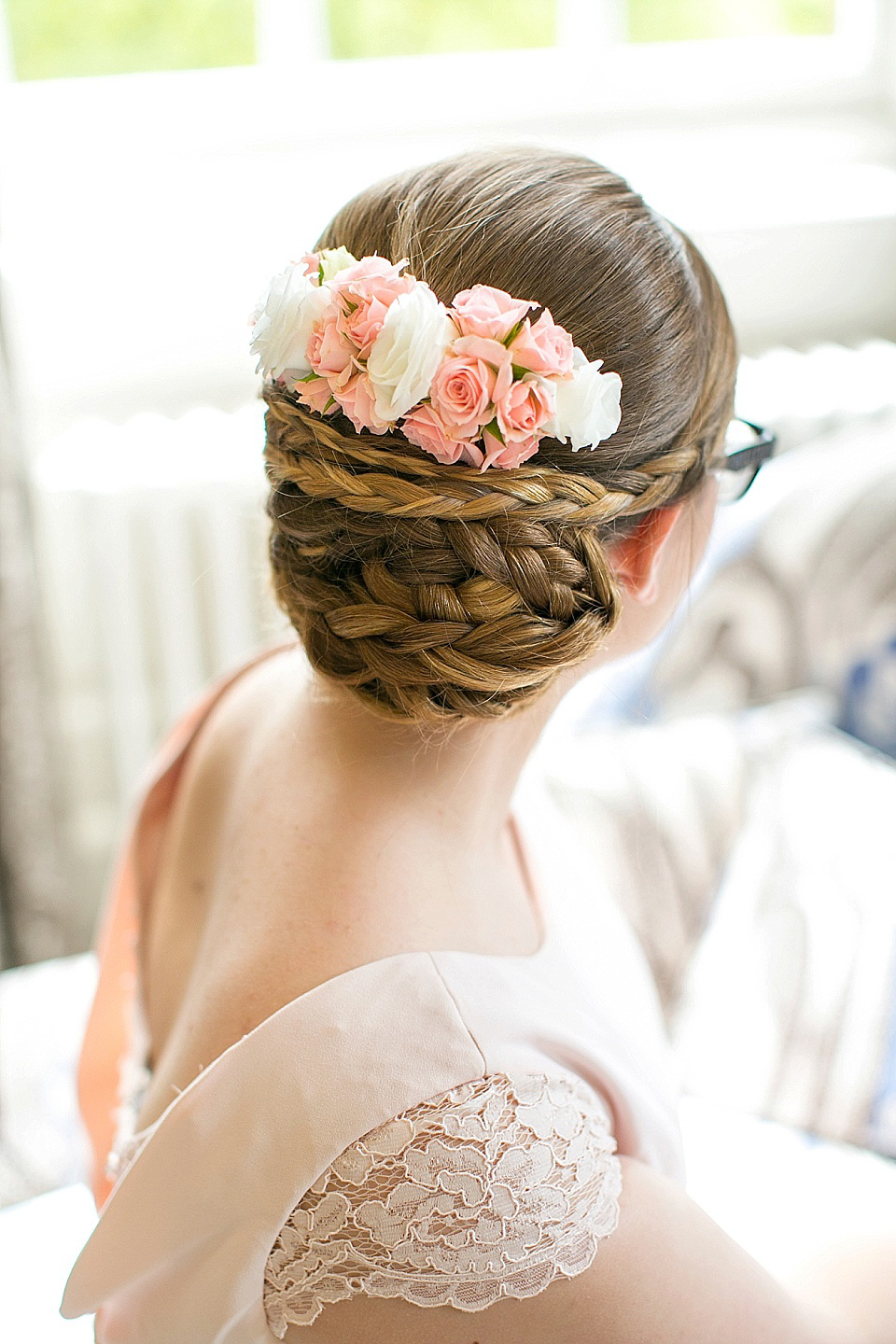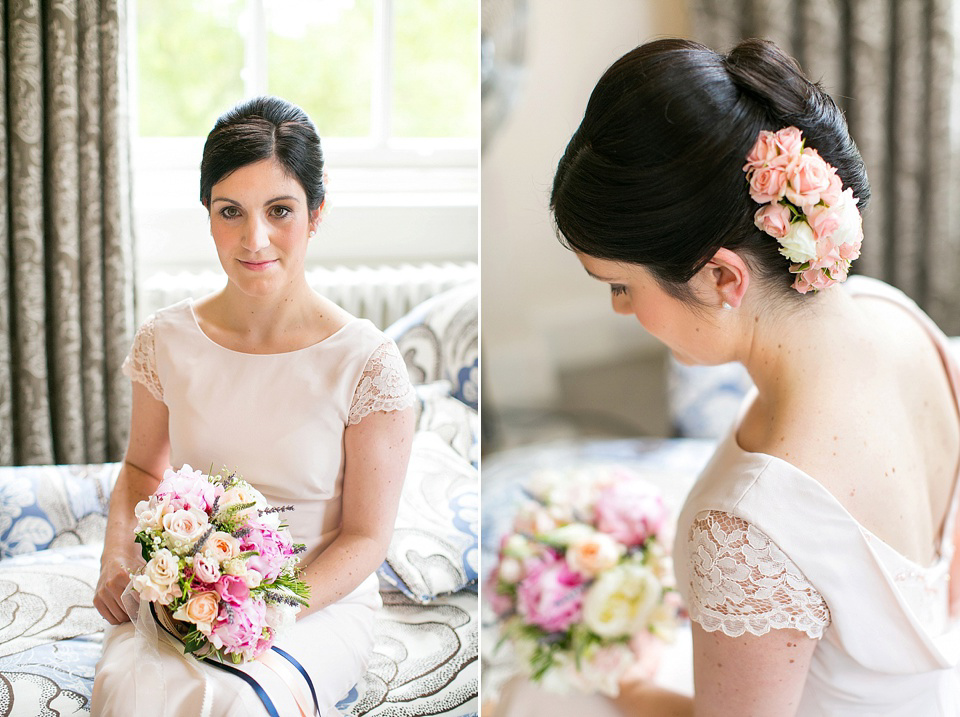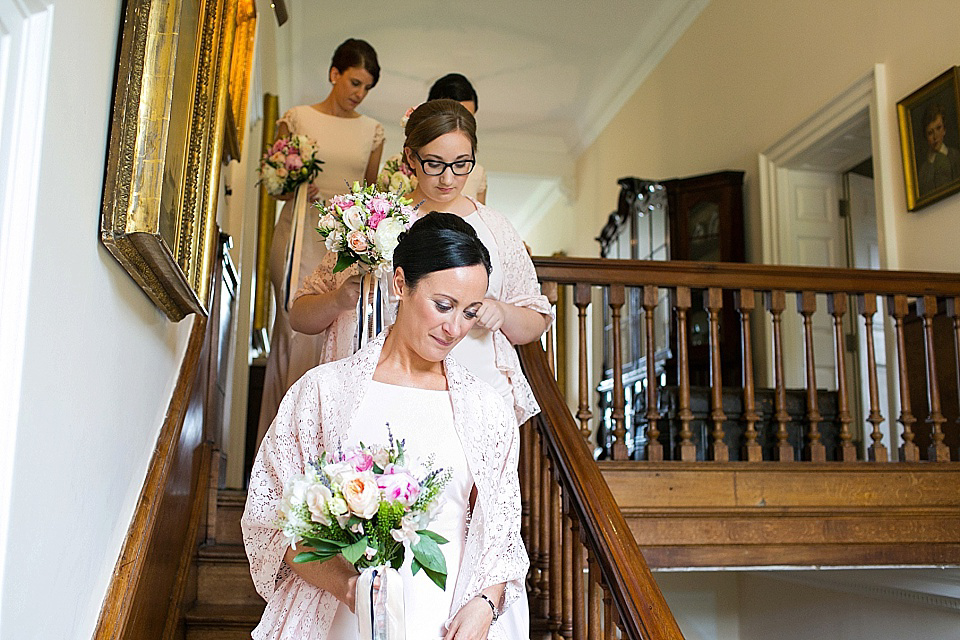 Neil looked very smart indeed in a midnight blue, black tie ensemble from Groom in Wilmslow, Cheshire and a velvet bowtie from Mrs Bow Tie. Our groom accessorised with a Hugo Boss watch, a gift from his bride on the morning of the wedding.
"Neil and I met in 2002 whilst he was working as a chef and I was a part-time waitress at a local restaurant. Nine years later, Neil proposed during a Christmas trip to visit my parents in Sydney, Australia. On New Year's Eve, at the stroke of midnight, in front of the Harbour Bridge and opposite the Opera House, Neil got down on one knee and asked me to marry him. I said yes!"
"My Mum, Neil and the rest of the bridal party, walked down the aisle first to 'Rather Be' by Clean Bandit. My Dad and I then walked down the aisle to 'Canon in D Major' by Johann Pachelbel, performed live by our string quartet, Minerva Ensemble."
Charlotte and Neil chose two readings; 'On your Wedding Day' (by an unknown author) and an extract from Captain Corelli's Mandolin by Louis de Bernieres.
"We chose 'On Your Wedding Day' because we have been together so long and it felt very poignant; the poem mentions starting a journey and the unbroken bond of love. Neil and I have been through a lot during our 12 years together and felt that this poem reflects the love and respect we have for each other and our relationship. We also loved the notion portrayed in the extract from Captain Corelli's Mandolin that love is not the excitement you first experience, but the life you have made together portrayed in."
"Our wedding ceremony was dedicated to the memory of Neil's mum, Brenda Cross. She is no longer with us, but we wanted to find a way to keep her in our hearts on the day. The weather either side of the wedding was miserable, but the day itself was glorious. We said to each other that it was Brenda's gift to us both."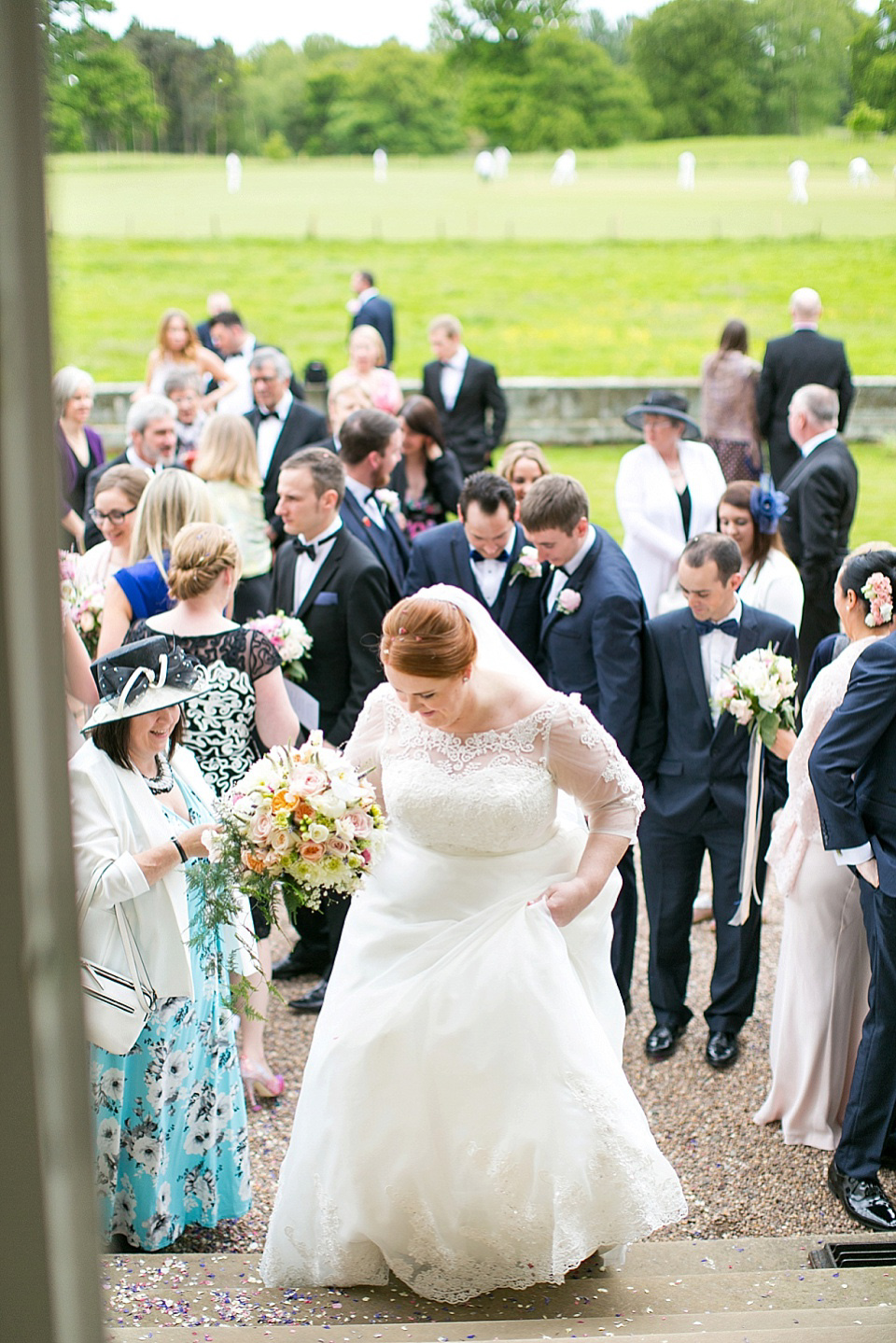 "I found Anneli Marinovich online and loved how full of life, love and colour her photographs were. Due to geographical restrictions (Anneli is based in Surrey and Neil and I are in Cheshire), we had our first meeting over the phone and I felt immediately that she understood my vision for an elegant and timeless wedding.
During our engagement shoot in London, we got to know her better and found that she had a calming influence over us both whilst we adjusted to being in front of the camera."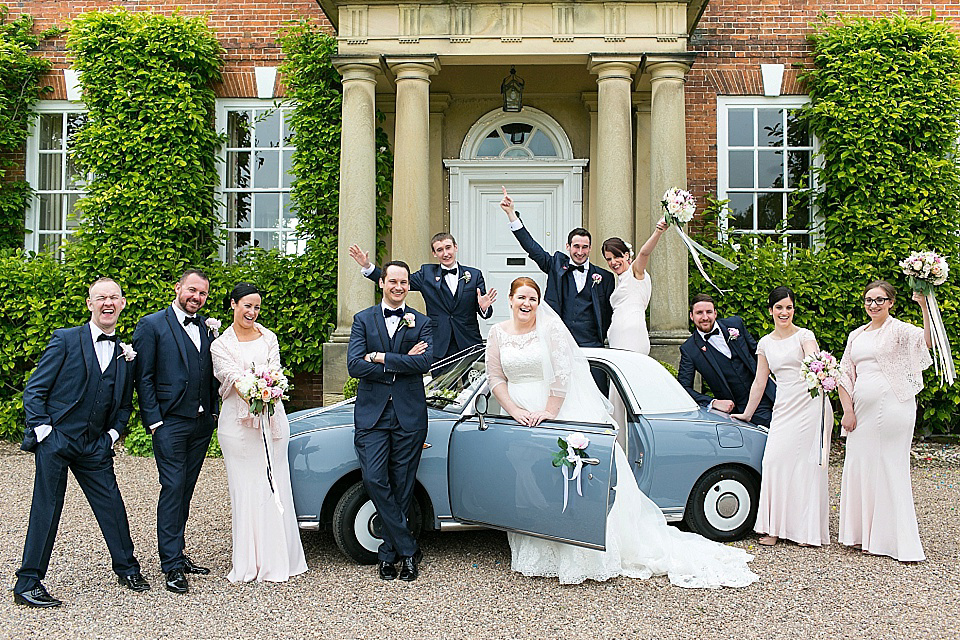 When the wedding day arrived, I was excited to have Anneli along for the journey with us, sharing and capturing all the special moments. Seeing our wedding pictures for the first time was an emotional moment."
"It is hard to describe what it is like seeing the happiest day of your life appear again in front of you. Anneli captured the love and joy which we felt surrounded by and produced images which we will cherish for the rest of our lives. As I said to Anneli afterwards, I have never looked at myself and felt more beautiful as I do when I look at her images."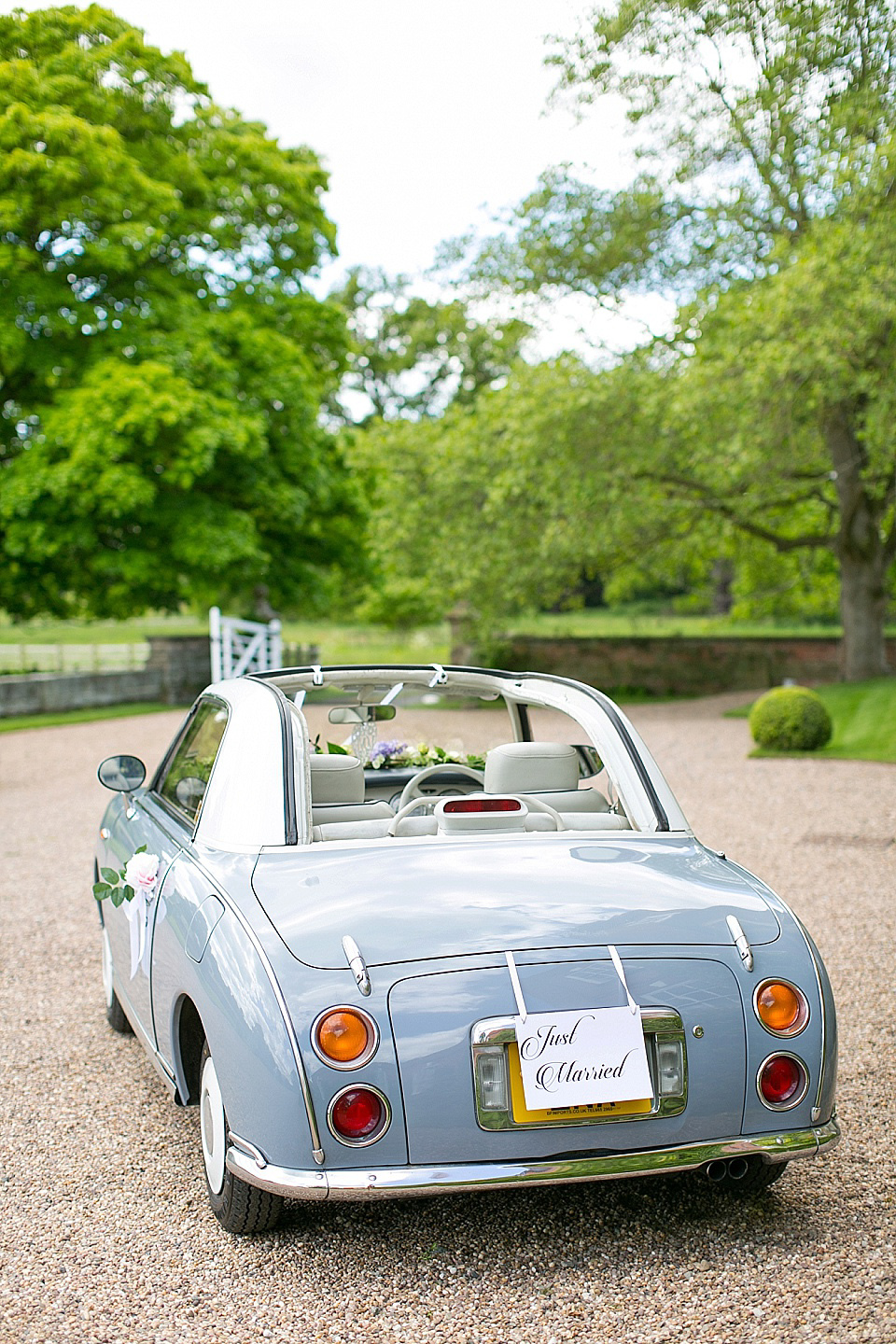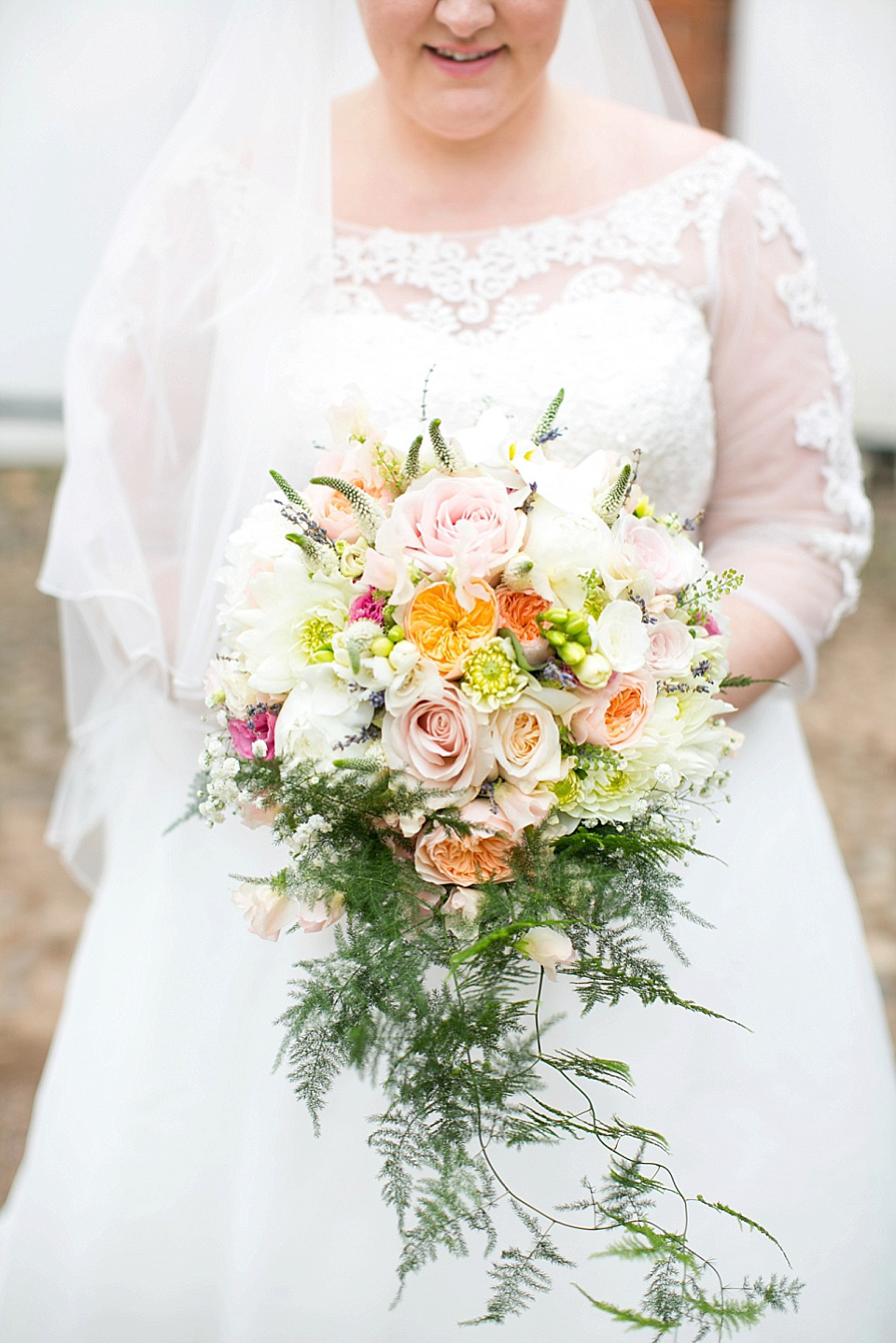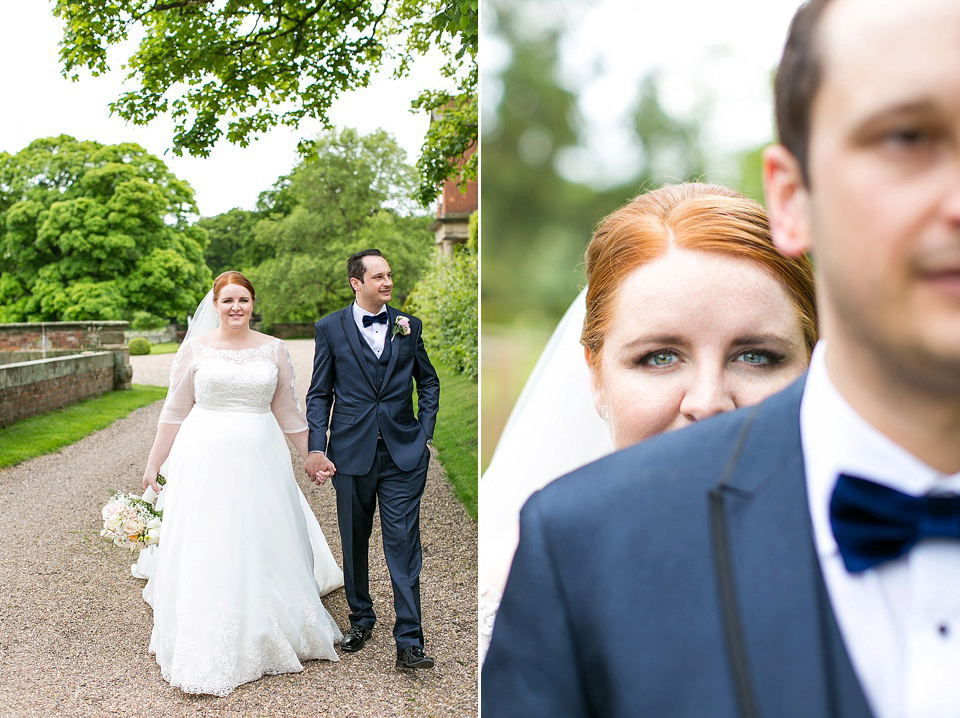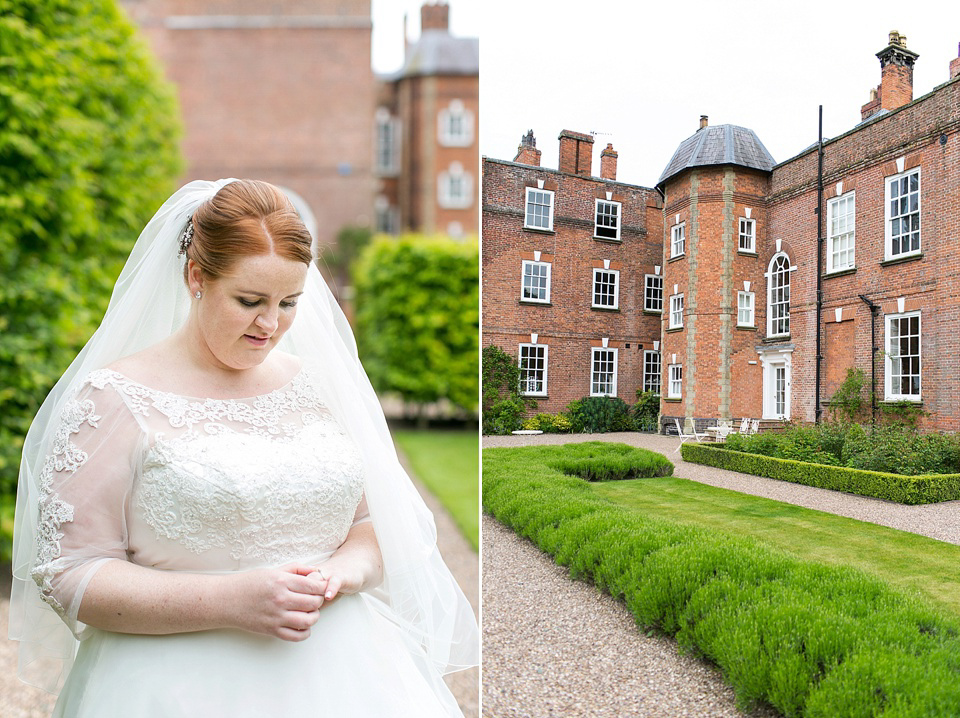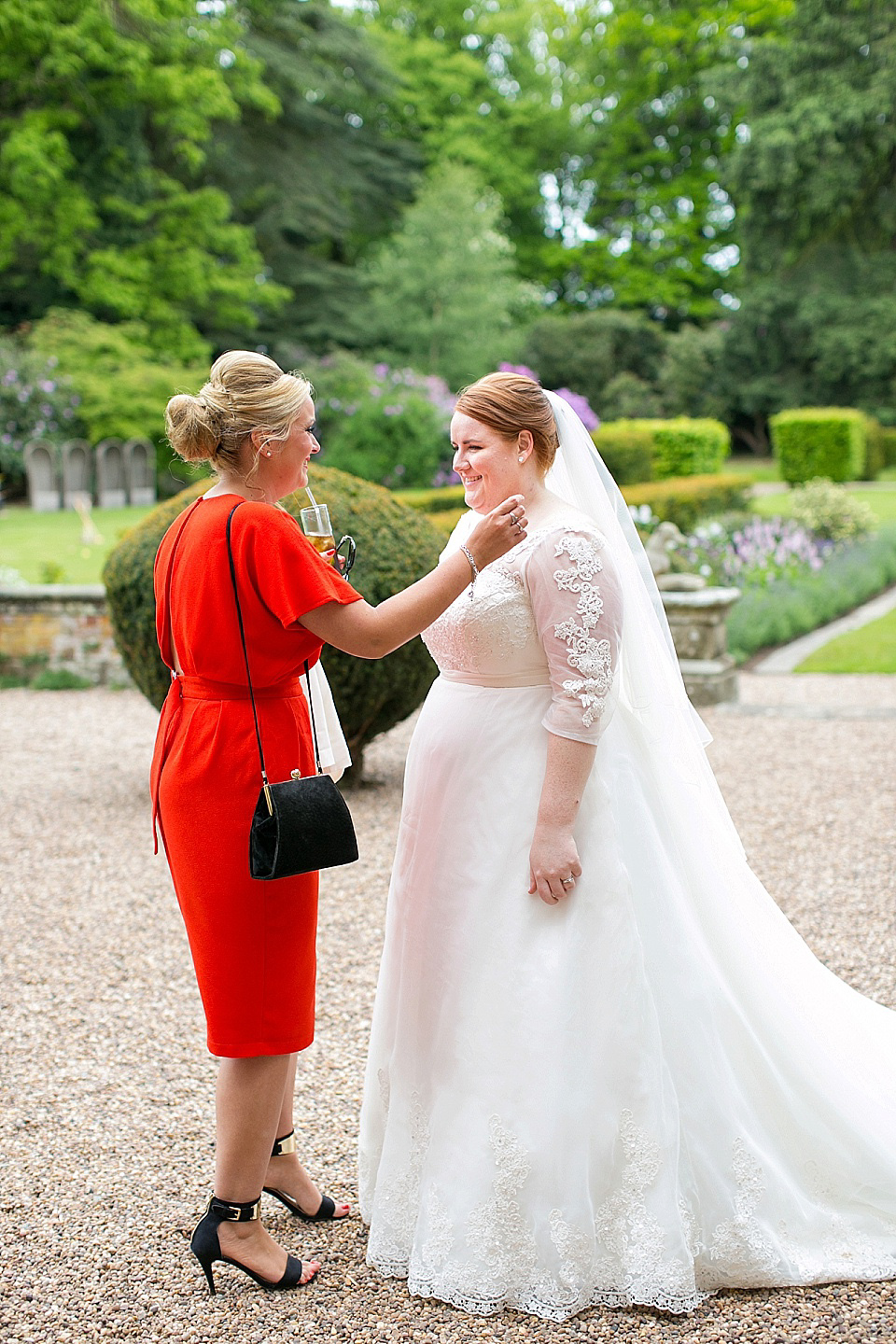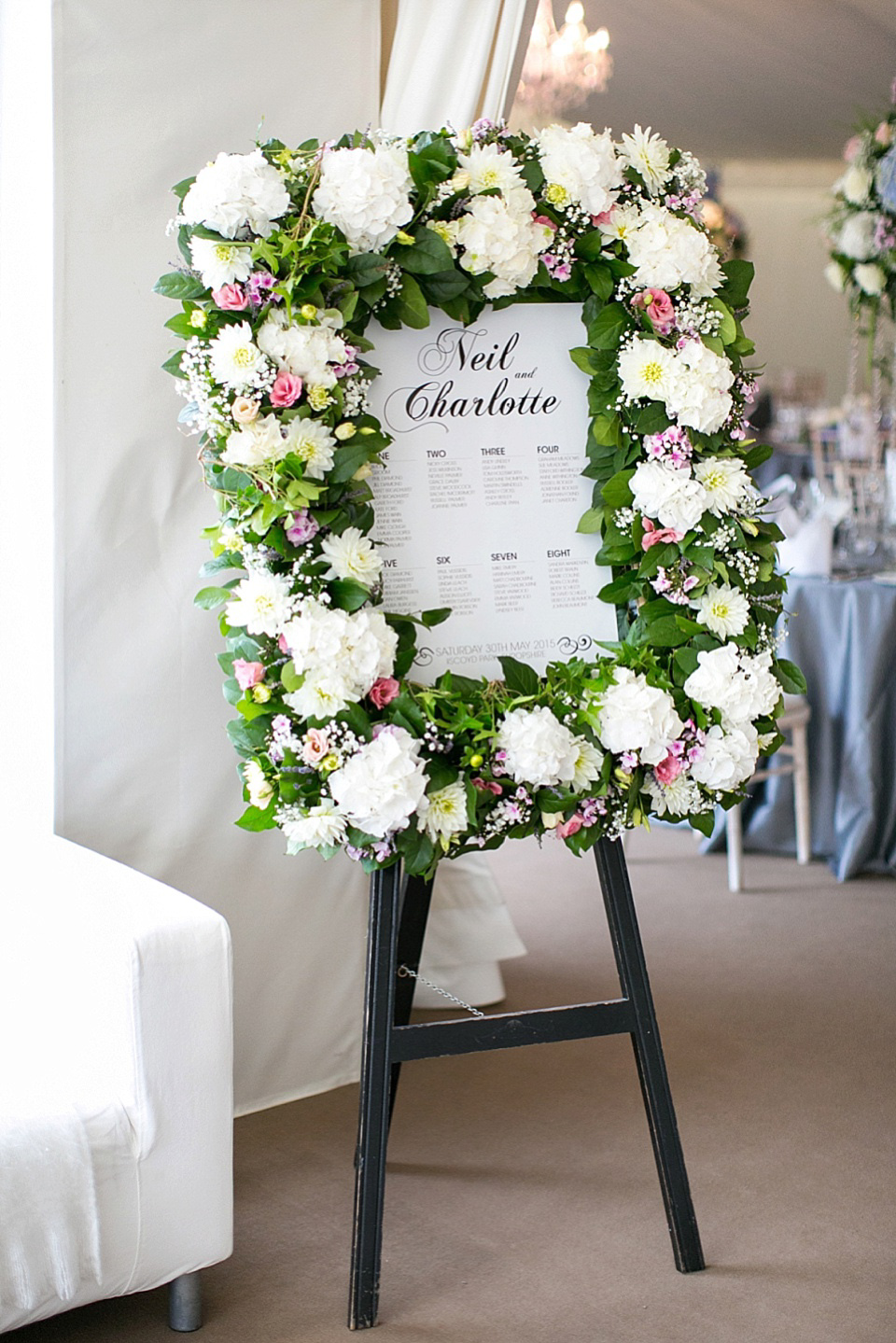 "We decorated the tables with candles and flowers in crystal vases and placed old family black and white wedding photographs on the cake table. I grew up in New Mexico USA, so in a nod to this we had an American post box where guests could post the mad-libs we left on the tables.
This made for some very amusing post wedding reading during our mini-moon to Bath!"
"For our wedding breakfast we had seven delicious courses provided by The Fine Dining Company and their superb head chef, Rupert Frazer Worden."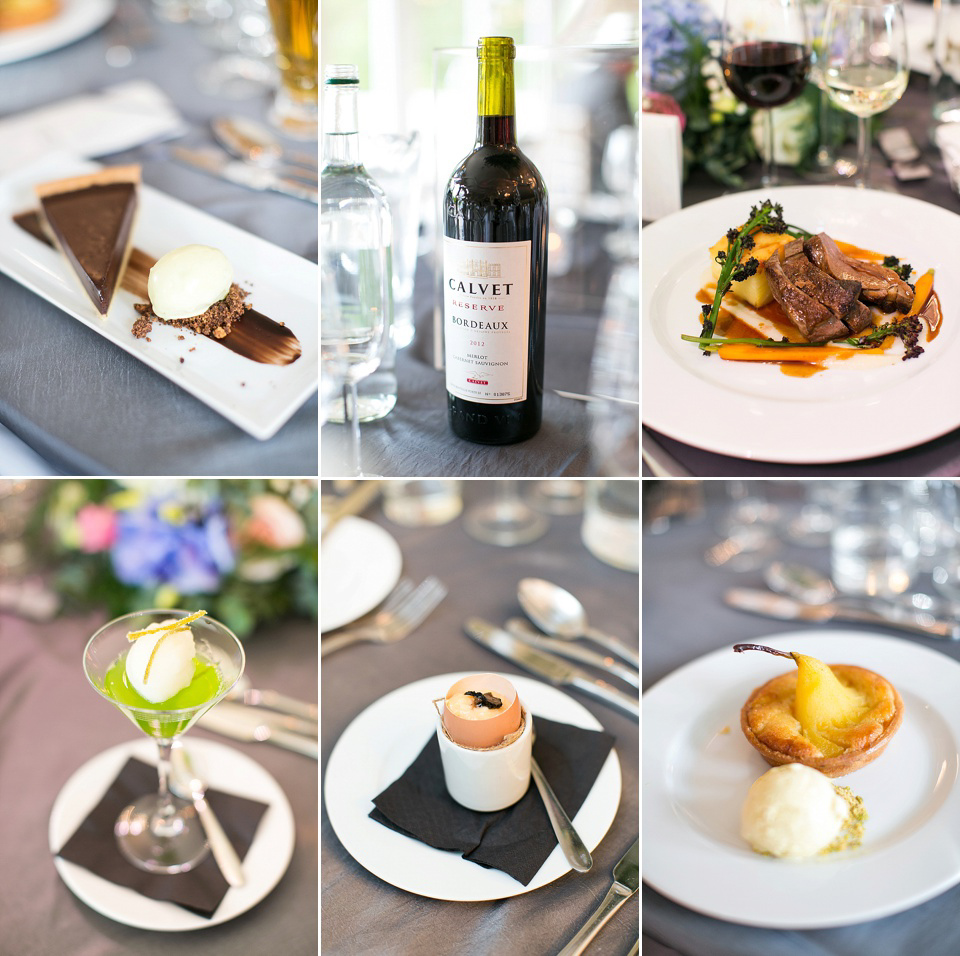 Instead of wedding favours, Charlotte and Neil gave each guest a token for a cocktail which was served while award winning illusionist Sam Fitton worked his magic!
"Instead of wedding favours we had a cocktail hour immediately after the meal in the garden room (which the staff at Iscoyd had decorated with Miami club style décor, including a three foot plastic Flamingo called Frank!). Each guest received a token for a Mr (Mojito) or Mrs (Chamaretto Sour) cocktail."
"In the evening, we had a 'selfie booth'. We used the floral frame from the table plan as a backdrop and put out props that guests could use when taking their selfie. This part was a lot of fun and gave guests some downtime from all the dancing. Both Neil and I agree that we would not change a single thing. Things went right and things went wrong, but it was the most wonderful day of our entire lives and full of so much love and joy.
I saw a quote before the wedding that said, 'If at the end of the day, you are married to the one you love, then everything went perfectly' and I don't think you can sum up a wedding better than that."
"My favourite part of the day was just before the wedding ceremony started. I was waiting with my dad to walk down the aisle and I realised that I was about to enter a room with every person that was important to me. Neil says his favourite part was seeing me at the end of the aisle and saying our vows together."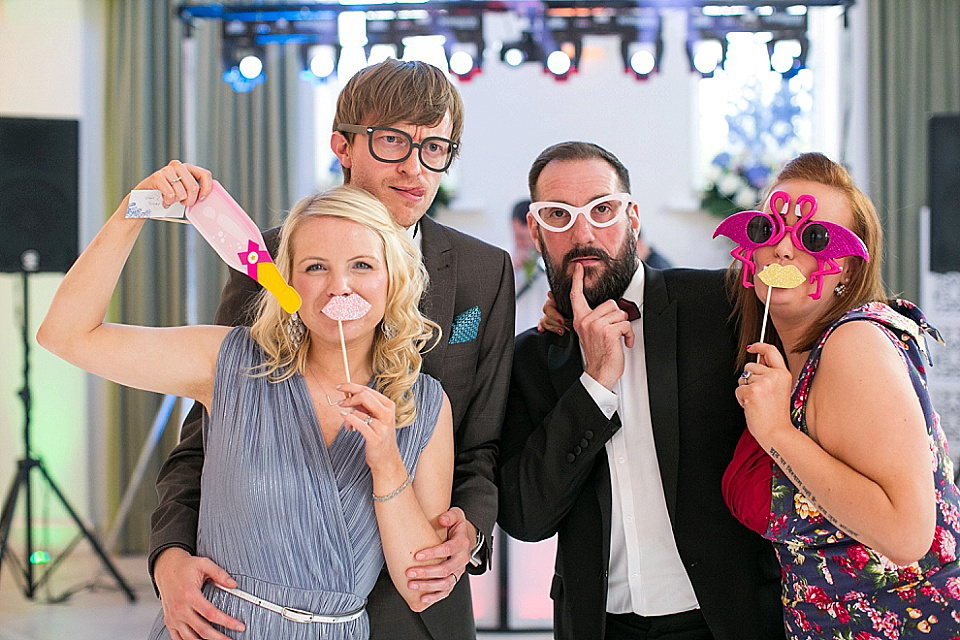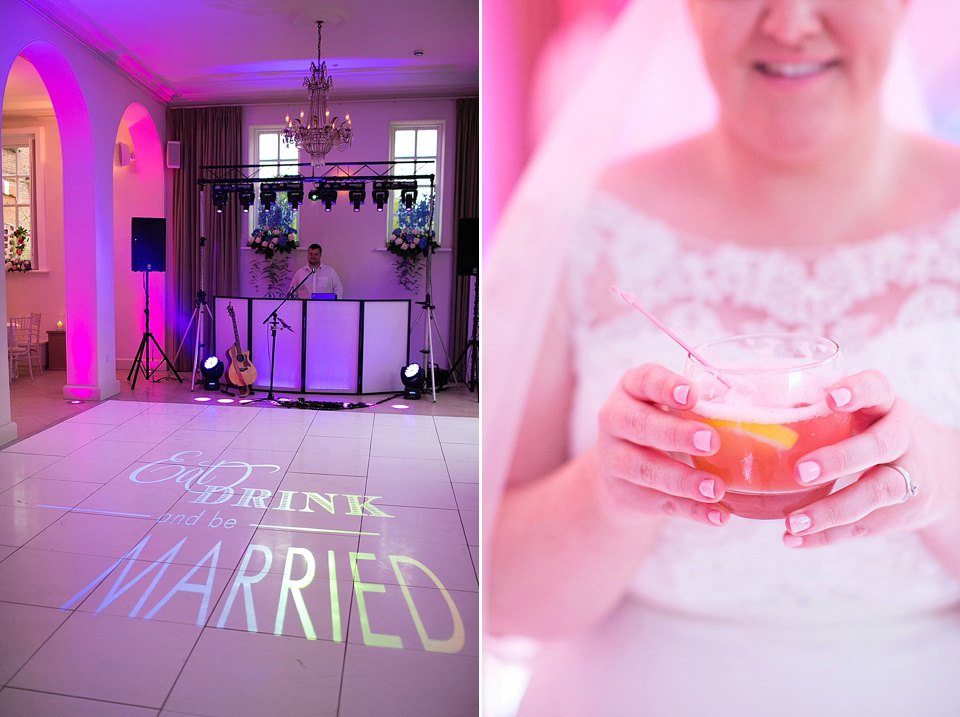 "Our first dance was to 'our song', 'With or Without You' by U2. This has been our song since we first got together. Alex Birtwell, performed the song live which made it feel even more special."
For their evening entertainment, Neil and Charlotte hired DJ and acoustic guitarist/vocalist Alex Birtwell.
Words of Wedded Wisdom:
"If I could offer any advice to brides, it would be to enjoy every moment. The planning process is just as special as the day itself. Don't get bogged down by how much there is to organise, break it down into smaller elements and focus on one at a time. Do not be afraid to ask for help and share the planning – you cannot do it all on your own!"
I also recommend creating a running order using advice from the caterers and photographer on timings for the day. I gave one to anyone who would take it; suppliers, the bridal party! With everyone else fully aware of what was going on, this allowed me (a self-confessed control freak) to relax on the day and not think about that aspect. "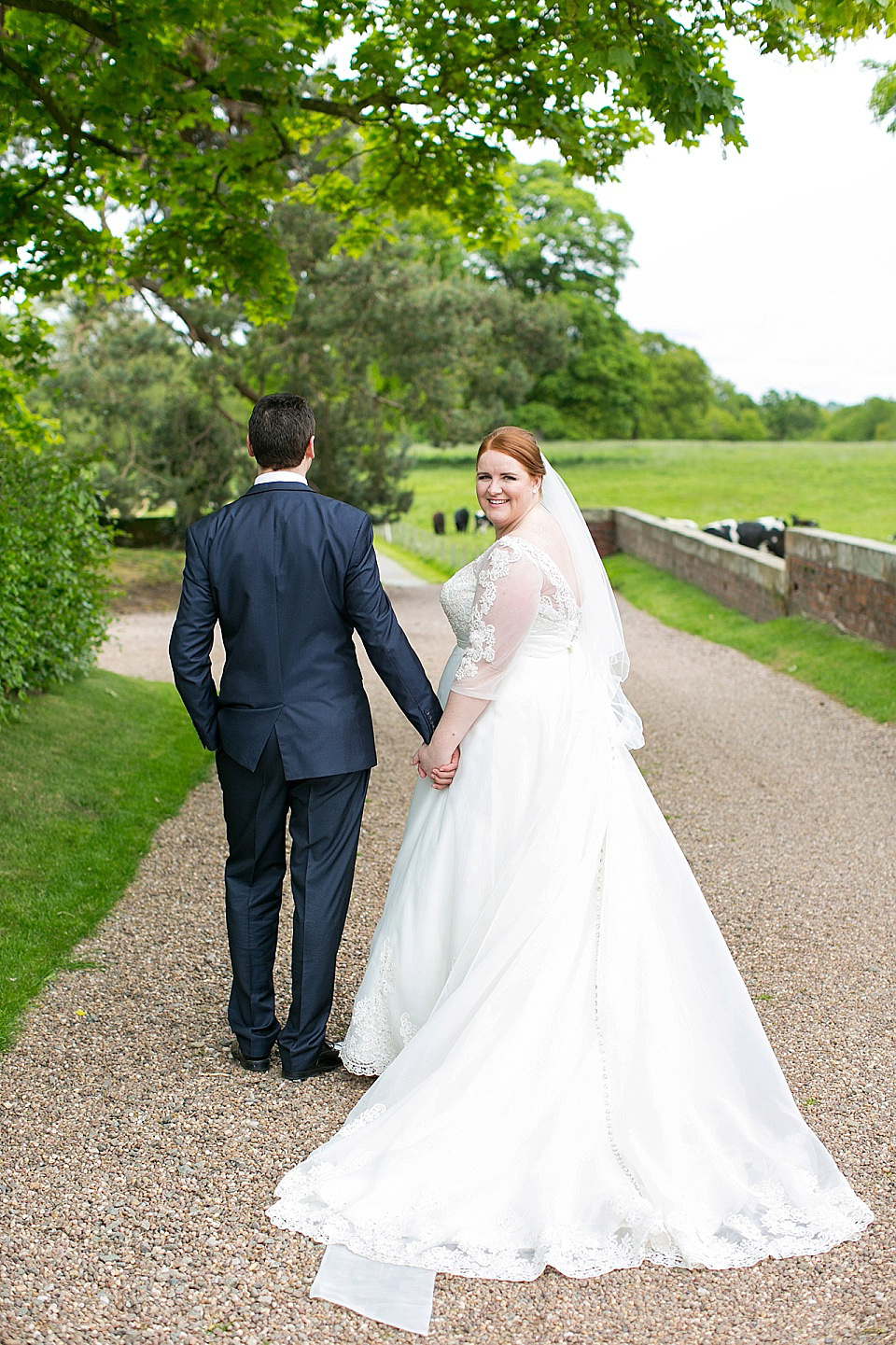 Great advice from Charlotte! I gave a running order to whoever would take one on the morning of my wedding and, like Charlotte, it really helped me to relax and let go on the big day itself.
A huge thank you to the happy couple for sharing the details of their big day with us and to Anneli Marinovich for capturing it so beautifully. If you'd like to see more Charlotte Balbier brides please follow this link and you can find lots of lovely Iscoyd weddings here.
Have a great weekend and don't forget to stock up on sweets for the trick or treaters tomorrow!
Annora x
Photographer – Anneli Marinovich
Venue – Iscoyd Park in Whitchurch, Shropshire.
Wedding Dress – 'Charlotte' by Charlotte Balbier via The White Closet
Dress Alternations – Boutique Alterations (Stockport)
Veil – Joyce Jackson
Headpiece – Swarovski crystal headband borrowed from a friend.
Shoes – 'Abbie' by Rainbow Club purchased at John Lewis and dyed cobalt blue
Accessories – Swarovski earrings
Bride's Scent – Gardenia by Chanel
Groom – Suit via Groom in Wilmslow, bowtie via Mrs Bow Tie + Hugo Boss watch
Bridesmaids – Dresses from Coast
Florist – Natalie's Florist
Cake – Marks & Spencer
Confetti – Shropshire Petals
Transport – The mother of the bride's Nissan Figaro
Entertainment – Minerva Ensemble + Magician Sam Fitton + DJ and acoustic guitarist Alex Birtwell
Rings – Goldsmiths
Catering – The Fine Dining Company
Stationery – Invitations created by the bride with calligraphy by Calligraphy for Weddings, table plan by Doodle Love Designs, personalised coasters by Wedding Paper Divas
Makeup Artist – Gemma at The Secret Spa, Iscoyd Park