I'll just put it out there now, I adore this wedding – there's a bit of a rock'n'roll vibe (their band were a Rolling Stones cover band), a bit of an English eccentric feel and a couple with style in spades. Meet Kate Lockhart, a development scientist and her husband Dan, a solicitor. These two got married at Cripps Barn in Gloucestershire on the 7th of July 2016 in a beautiful, intimate outdoor ceremony captured by our highly recommended supplier and creative photographer, Lee Garland.
"We met through friends of a friend (one of the three best men) who became housemates. Dan proposed in a whiskey bar whilst on holiday in Texas 2015. Our wedding was inspired by Victorian botanicals and a sense of English eccentricity."
Photography by  Lee Garland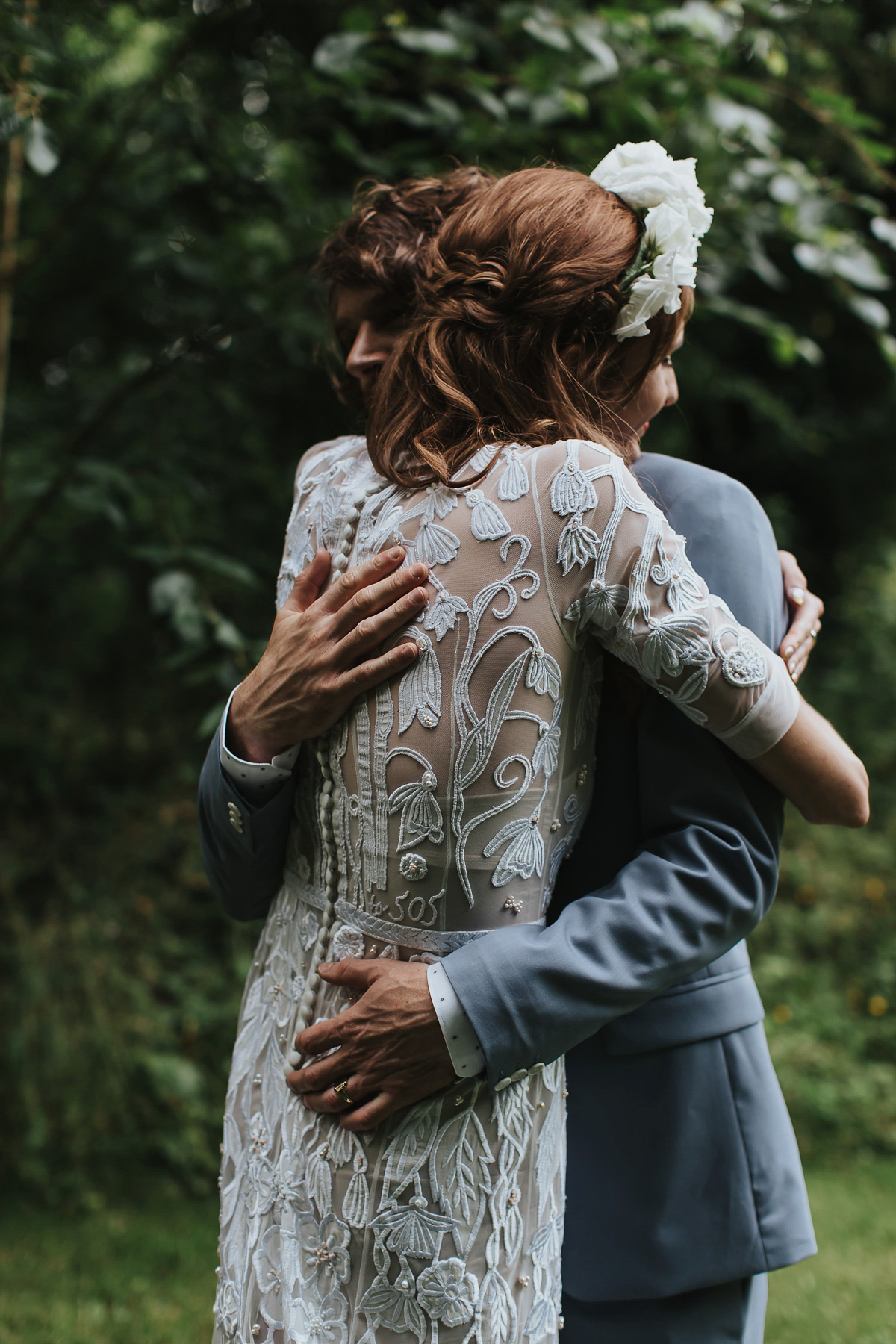 I'm sure that you will agree that the bride's Hermione de Paula dress is a pretty special work of art. Hermione's signature style is to embroider her brides dresses with names and dates – if you look carefully at the images on this page, you'll spot some beautiful embroidery woven into Kate's beautiful gown too.
Kate saw someone at a celebrity wedding on Instagram wearing a similar dress and just knew she wanted to be married in the same gown.
There isn't a cooler shoe than Swedish Hasbeens and the combination of the two make for a gorgeously chic look.
Beth Cox at Go Wild Flowers used a mixture of brightly coloured wild flowers, including red, purple and white to create the bouquets and floral arrangements.
I love the mix of big blousey blooms with delicate stems and leafy foliage, the flowers really set the scene for the gorgeous outdoor ceremony.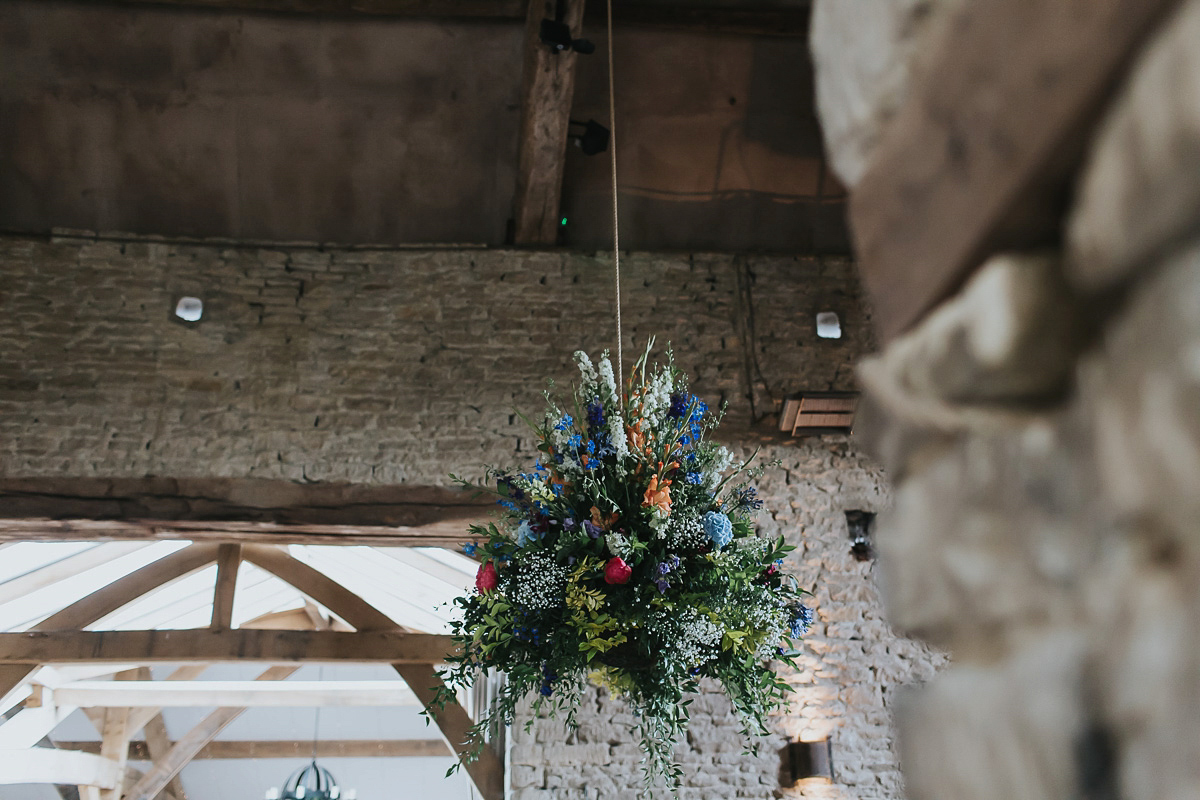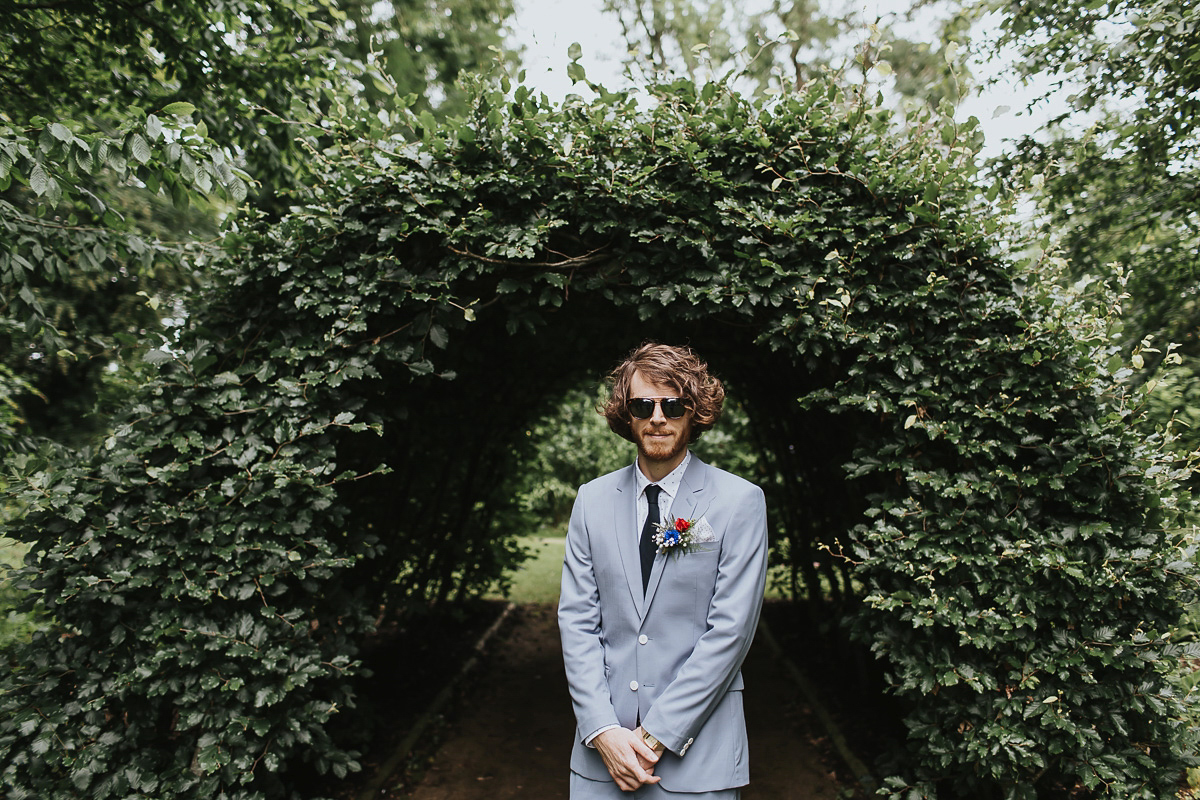 The groom rocked a light blue Sandro suit, normally a tricky look to pull off but he does it with true style.
The bride travelled to the ceremony in Dan's stepfather's Land Rover. Kate then walked up the aisle to her groom with her father to the song 'New Slang' by The Shins.
The couple were lucky enough to know the registrar performing their ceremony, it happened to be a family friend. They had a personalised ceremony with two readings, 'Us Two' from Winnie the Pooh by A.A. Milne and 'Sonnet 116' by William Shakespeare.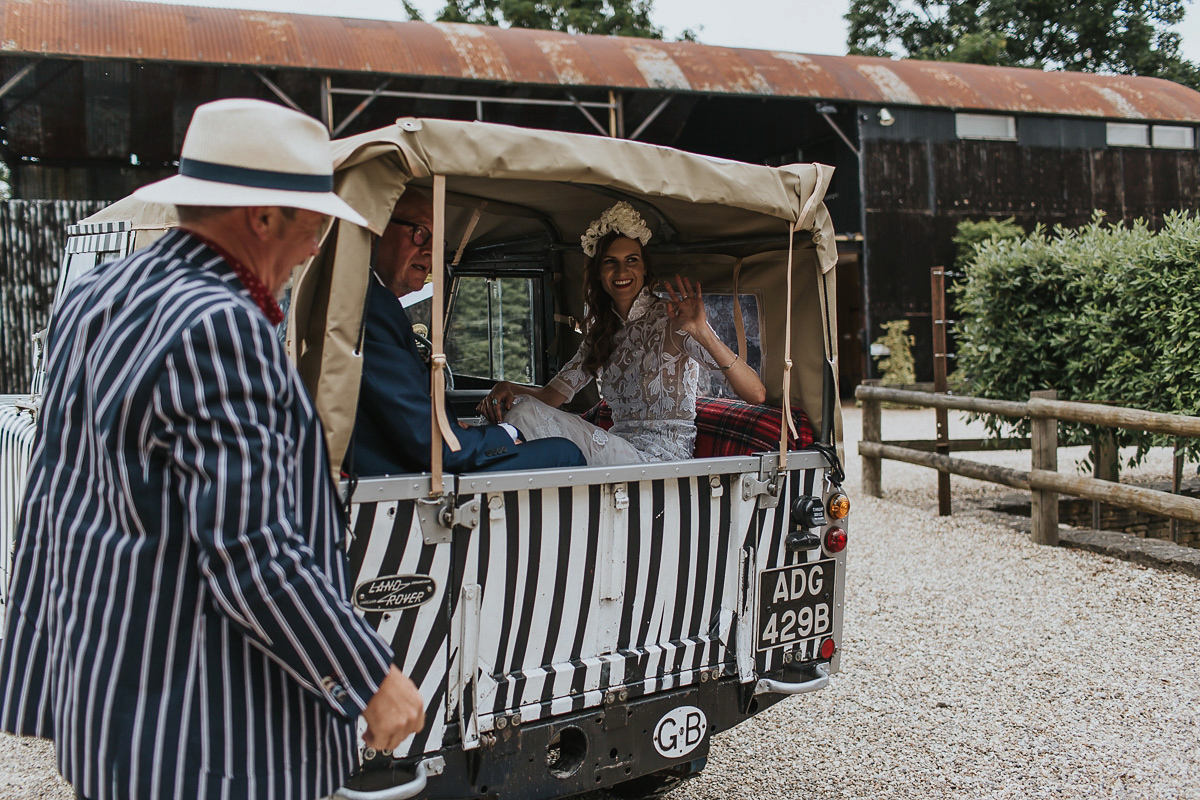 Kate wore a crown of large white flowers in her hair by Beth Cox at Go Wild Flowers and Tobacco Vanille perfume by Tom Ford, a perfect combination of rock and roll and sweetness.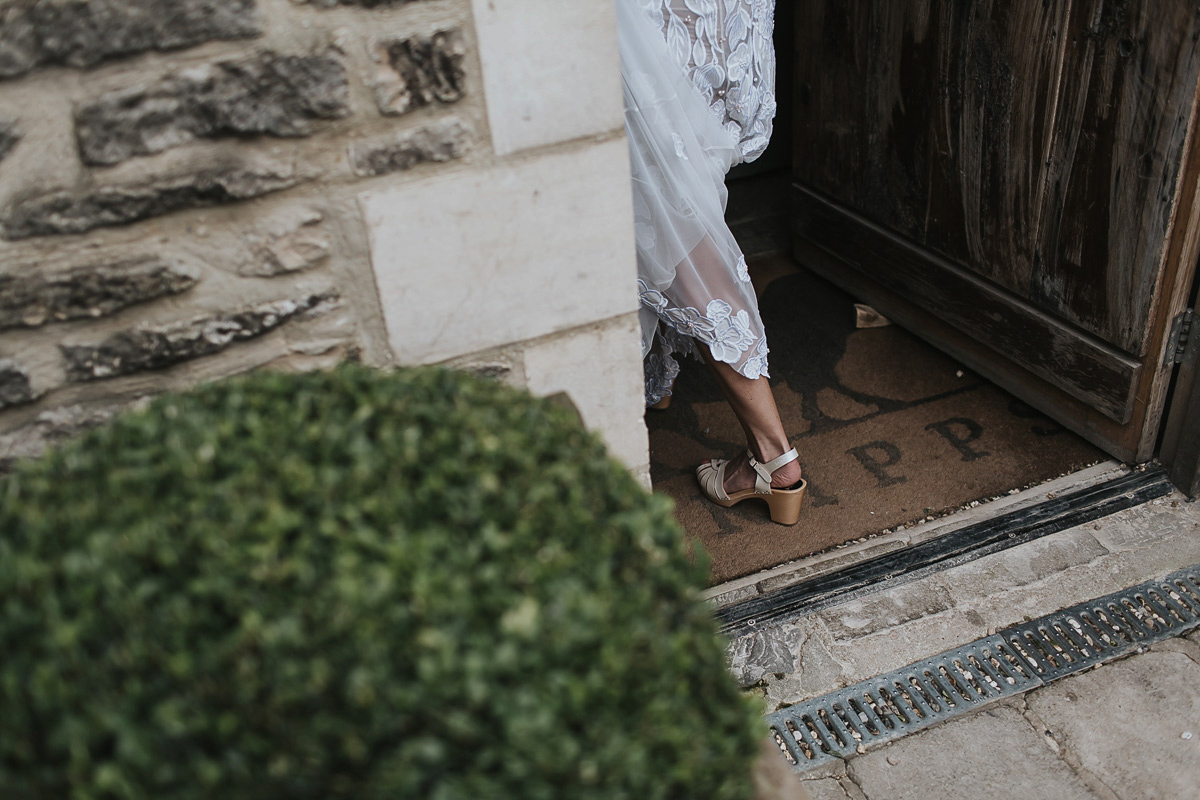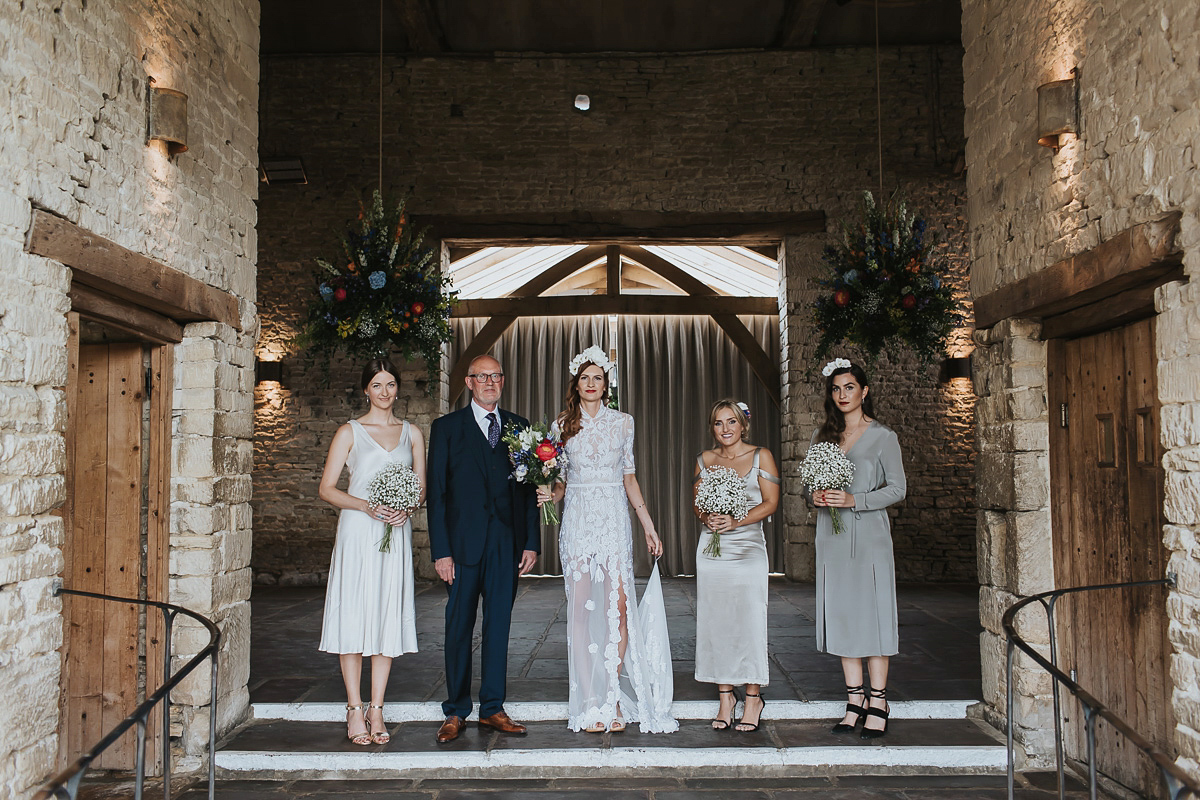 "My favourite part of the day was when we were saying our vows and I also loved the speeches."
"We didn't have a first dance but our band did play 'Honky Tonk Woman' by The Rolling Stones in our honour."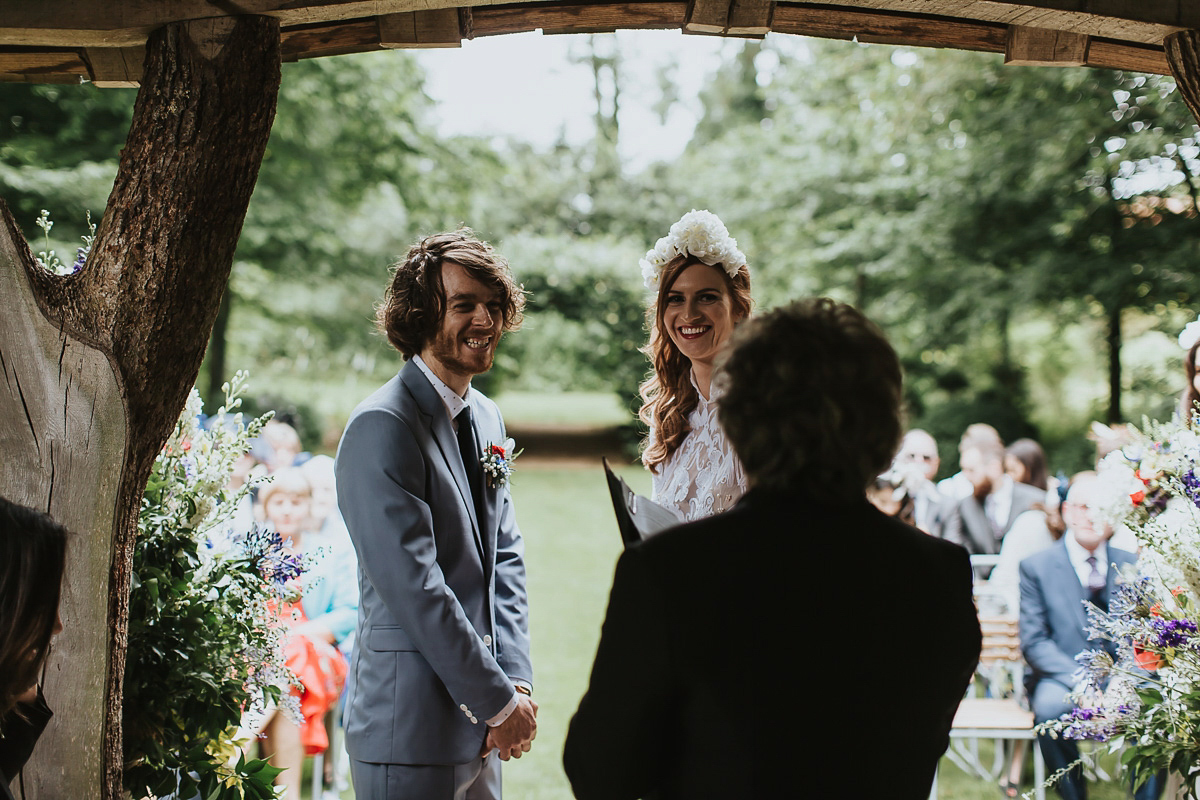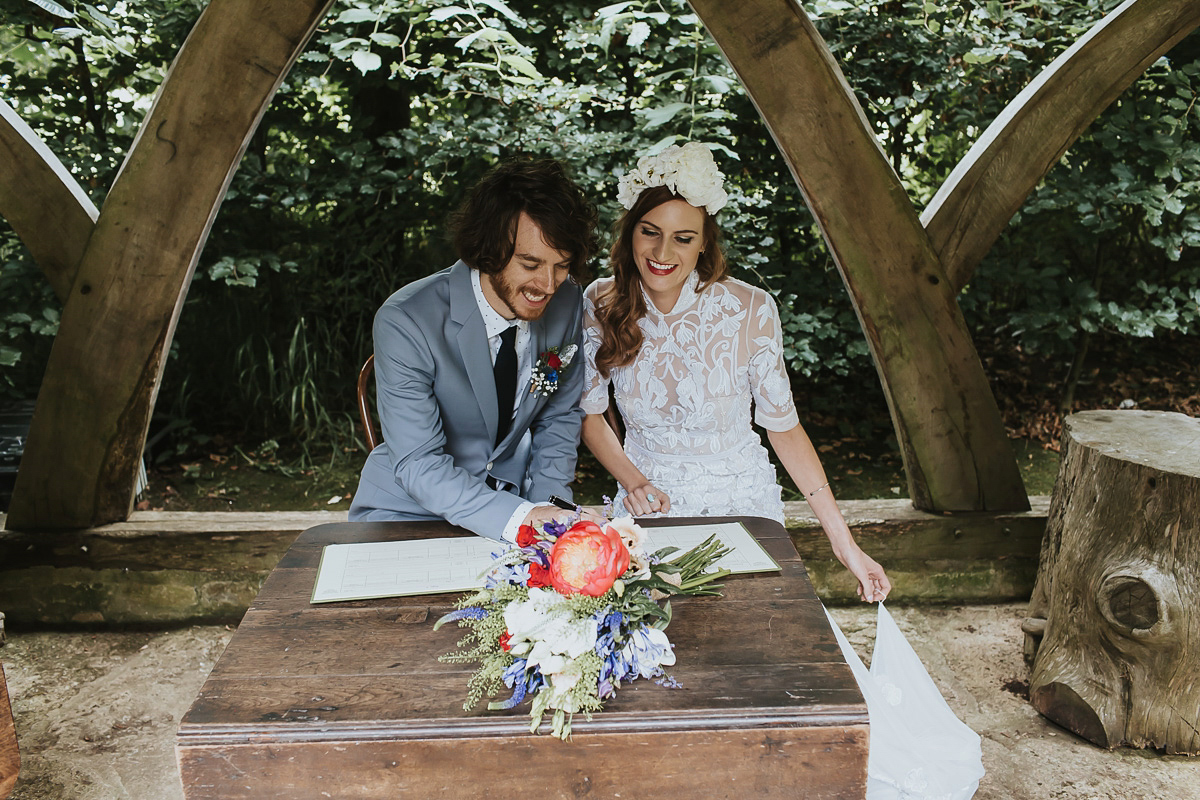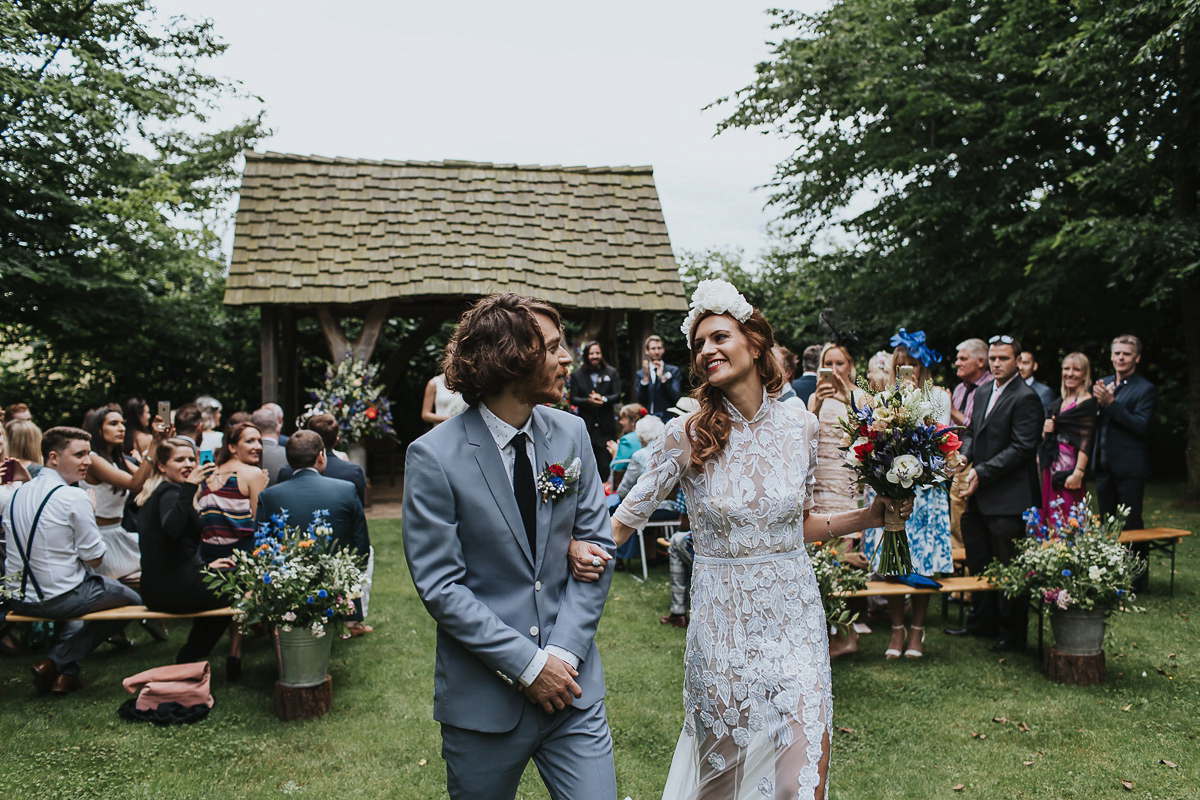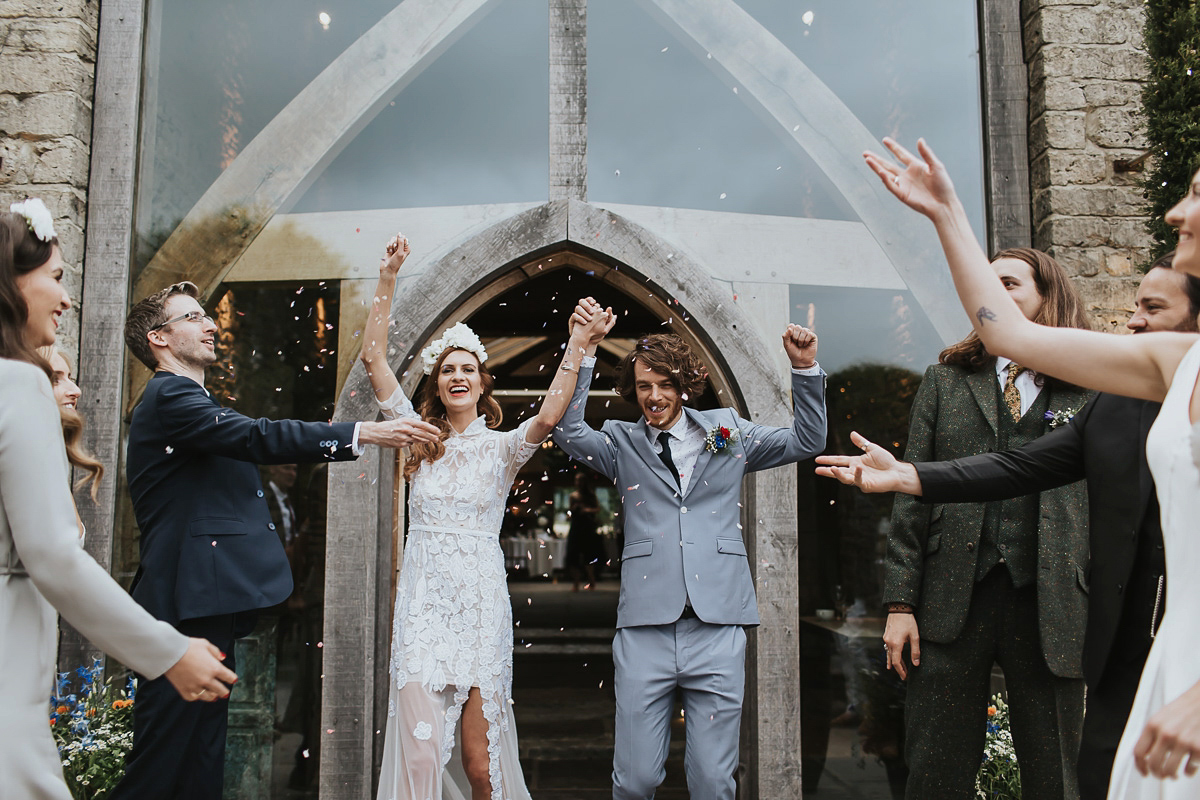 Lee Garland is a photographer with bags of talent and a knack for capturing each of his weddings in its own unique and original way. I could look at these images all day, they are utterly alluring.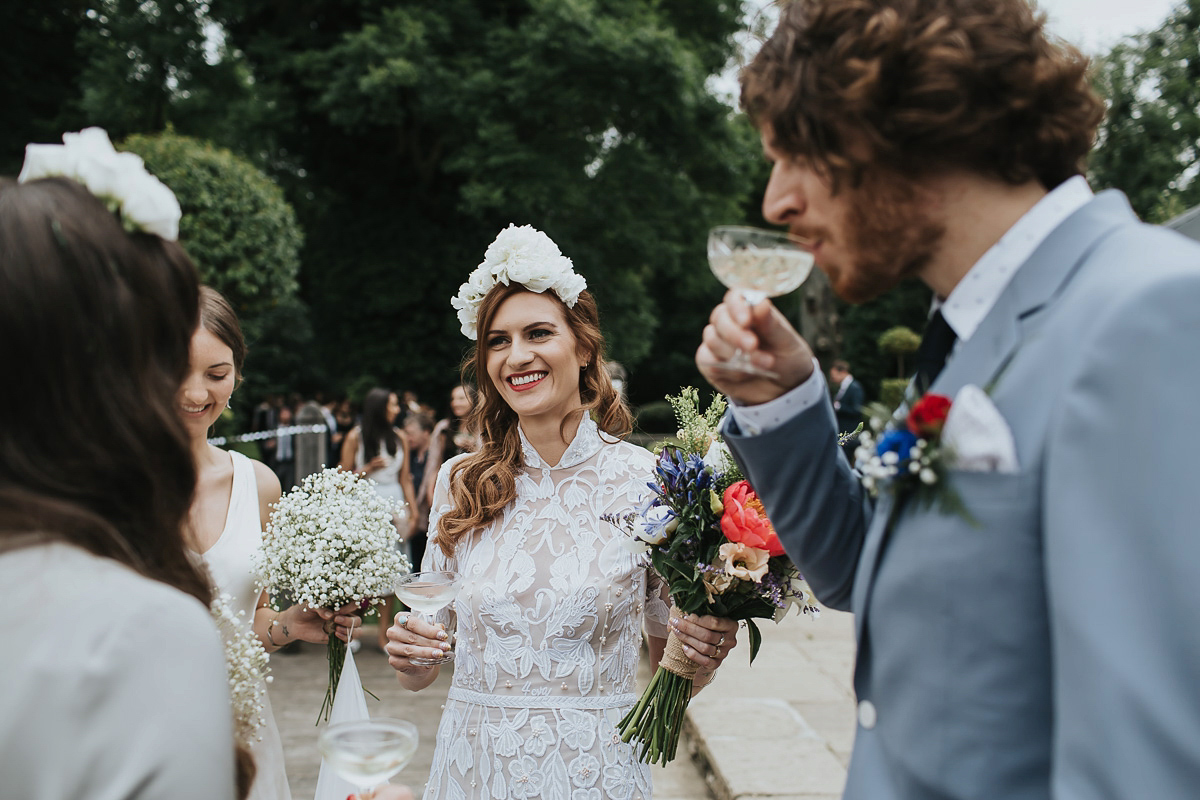 "Lee Garland is an extremely talented and creative photographer, who knows how to capture and portray the style of his clients perfectly."
"He blended with the wedding party effortlessly and actively contributed to the positive atmosphere on the day."
The three bridesmaids were given free rein with their dresses, they all chose a dress which fitted their individual style in a varying shade of silver.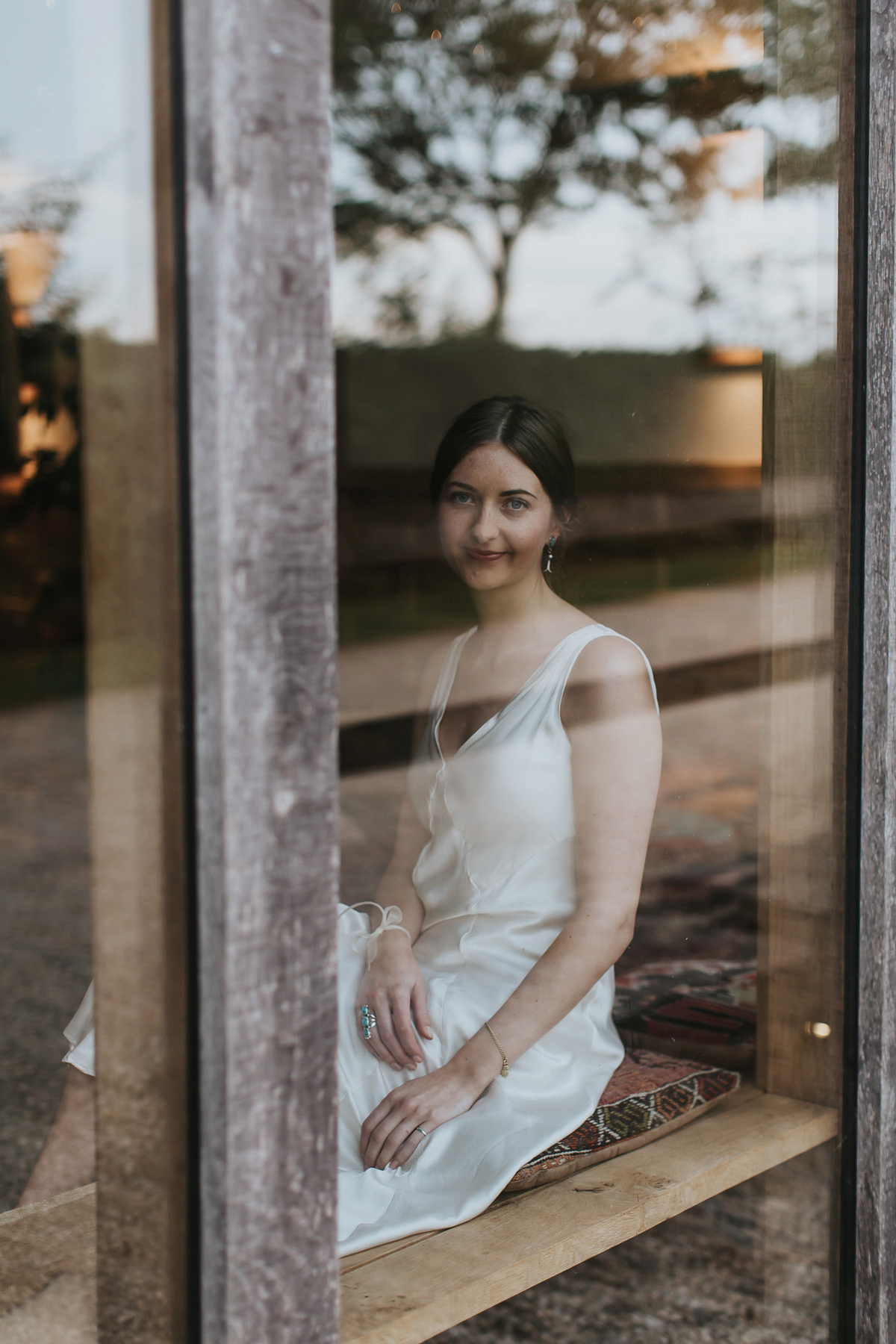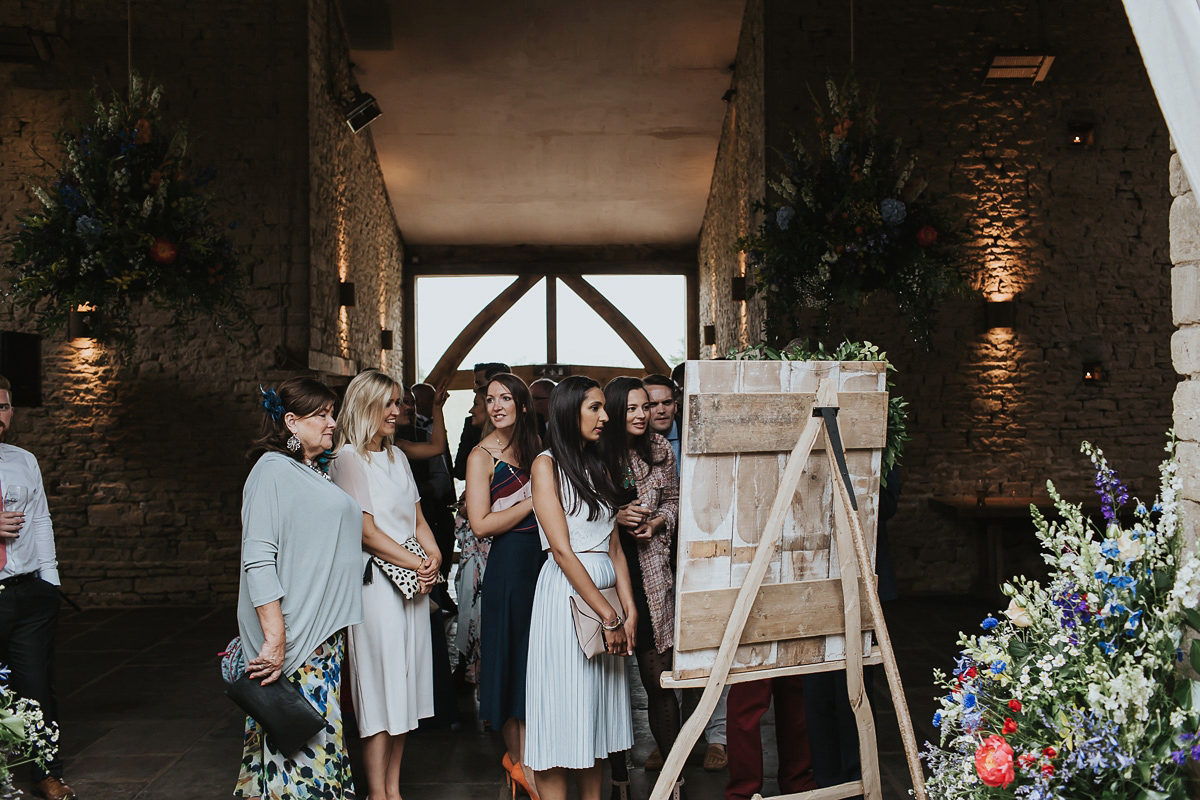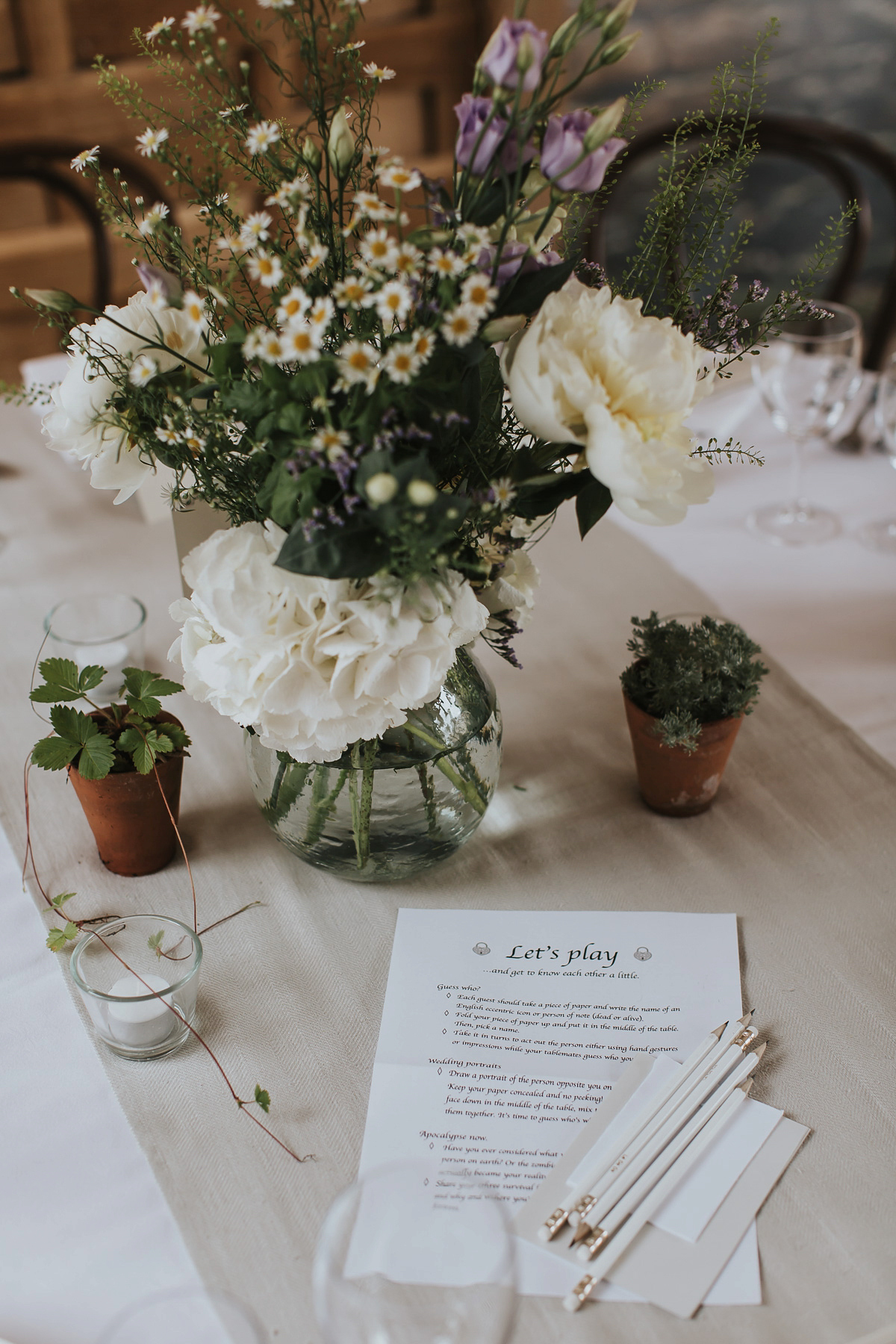 The newlyweds gave cornflower seeds in packets as favours. They made them themselves using a Victorian inspired painting of a cornflower by the bride's mother printed on each one. They also made all of the stationery and printed it onto recycled paper.
"We got a three tier, semi-naked cake from the Vanilla Pod Bakery with a mixture of flavours including salted caramel with nut brittle at the top. We also had various small cake bites including macaroons and brownies and sweet bottles of marshmallows and our favourite Natural Confectionery Co. snakes. I am half Swiss so keeping up with Swiss tradition we gave everyone sugared almonds as well."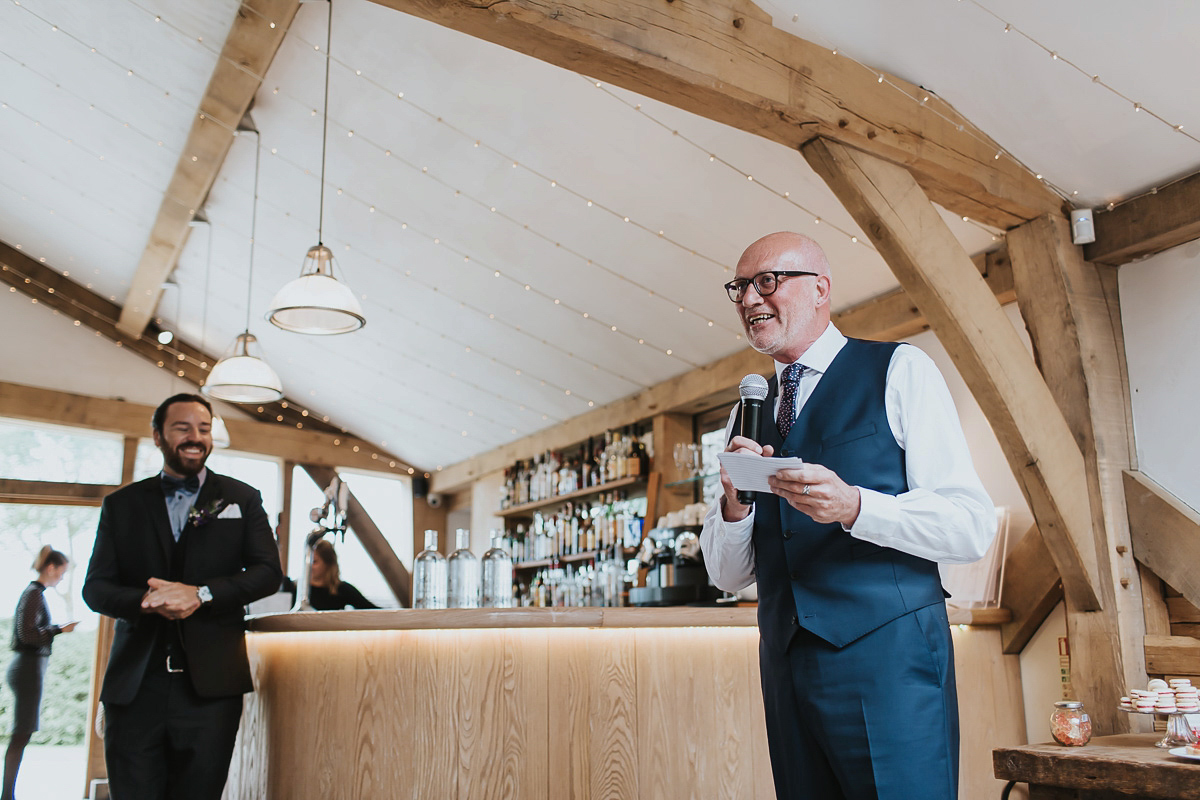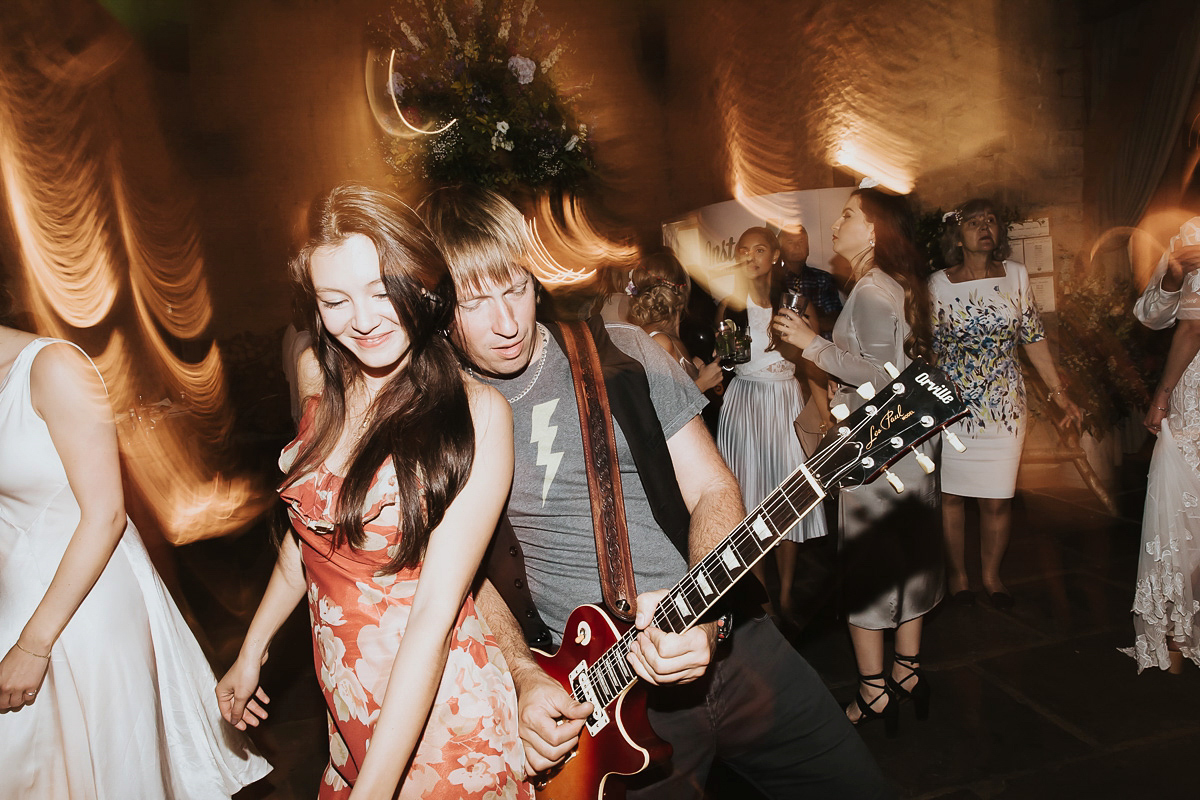 Words of Wedded Wisdom
"The only thing I would have changed was starting to get ready earlier, it was a bit of a rush in the end. Don't be afraid to delegate but make sure all final decisions are run past you. Be prepared for all conversations with family to revolve around the wedding for at least six months before the big day. Take moments throughout the wedding day to absorb what's going on – time flies!"
Thank you so very much to Kate and Dan, it has been a pleasure sharing your wedding today. Thanks also to Lee Garland for documenting the day so beautifully. We have featured more of Lee's work and I urge you to have a peek, even just to ogle some more fabulous dresses.
Love, Caoimhe xx