Good evening lovelies! I really hope you are enjoying this most beautiful midsummer's evening – which is perfect timing, because I have a gorgeous midsummer's wedding for you to enjoy.
Today's bride searched high and low for her own unique wedding venue after seeing so many on a day-to-day basis in her job as an events agent. And once you've seen the gorgeous images from the day, I think you'll agree she did a rather fine job. So, let's get to it shall we? Ex-Events Manager and now owner of What Peggy Did Next, Helen and hotel worker Dan were married on 17th June 2017 in a church ceremony followed by a reception at Warborne Farm, Boldre in the New Forest, Hampshire. We are delighted to see that our Little Book member, the wonderful Irene Piera Films, was hired to capture this gorgeous wedding on film.
Ex-Events Manager and now owner of What Peggy Did Next, Helen and hotel worker Dan were married on 17th June 2017 in a church ceremony followed by a reception at Warborne Farm, Boldre in the New Forest, Hampshire. We are delighted to see that our Little Book member, the wonderful Irene Piera Films, was hired to capture this gorgeous wedding on film.
"Equally as amazing as our photographer, Eve Dunlop, was Irene Piera Films who we chose as our videographer. The two of them worked so well together on the day. Even the teaser trailer Irene sent me made me cry (happy tears!). Irene was the first supplier I booked after getting engaged – I wasn't letting her get away!"
Film by Irene Piera Films
https://player.vimeo.com/video/223629625
Photographer Eve Dunlop was on-hand to capture the day on camera and luckily for the couple, the sun was out for their special day.
"The choice of photographer was so tricky. I'm lucky enough to meet lots of very talented suppliers doing my job. I was exhibiting at a wedding fair to promote my business and Eve was on the stand next to me. I felt we clicked right away and I was a huge fan of her work. I couldn't have been happier with how she managed us on the day and the images she sent us. She was so good at making us escape for some 'us' time, although she was still clicking away. We almost forgot she was there."
Images by Eve Dunlop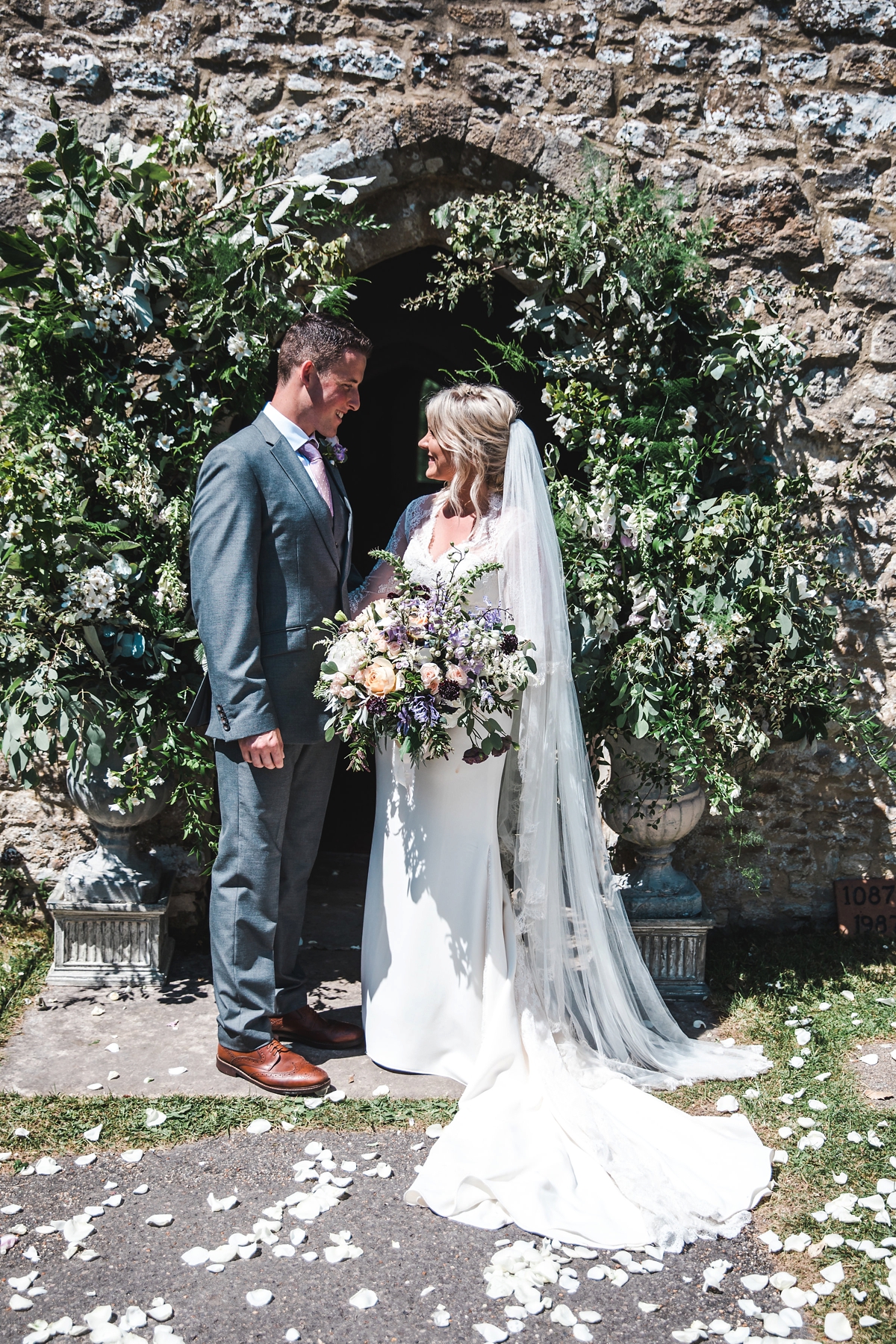 "Working within the wedding industry myself, I was over-familiar with many venues already, which made each feel more like work than my dream location to get married at. I have always been in love with the New Forest, which is why I chose to move away from the Big Smoke four years ago. After dragging Dan around most interesting venues across the South Coast, and almost giving up, I came across Warborne Farm, a charming organic farm that happened to be a five-minute drive from our house.  I couldn't believe we hadn't come across it before but it was utterly perfect; unknown, low-key, an incredibly stylish accommodation option and the perfect blank canvas for us to be creative in our own venue, rather than setting up in a pre-styled place."
"Unbeknown might be a rather strange trait to look for in a venue, but I didn't want to be influenced by what others had done before me and I could hardly find any images of the venue set up as a wedding online, which I saw as a good thing! They rely solely on word of mouth."
For her special day, Helen chose a gorgeous long sleeve lace Tara Keely dress, bought from the Hannah Elizabeth Bridal shop.
"I purchased a couple of yards of the lace from Tara Keely and my mums friend made a bespoke jacket for me with long sleeves and back detail which she then attached to the inside of the dress. I thought I would want something really floaty and dreamy but as soon as I tried on this dress, it really complimented my figure (with a good old pair of spanx!), and I knew Dan would love it. It was one of the first dresses I tried on, but I tried lots of others on and went full circle back to this dress every time. I really wanted a lace dress but not full lace. The sheer lace panels in the skirt provided a different element to it too."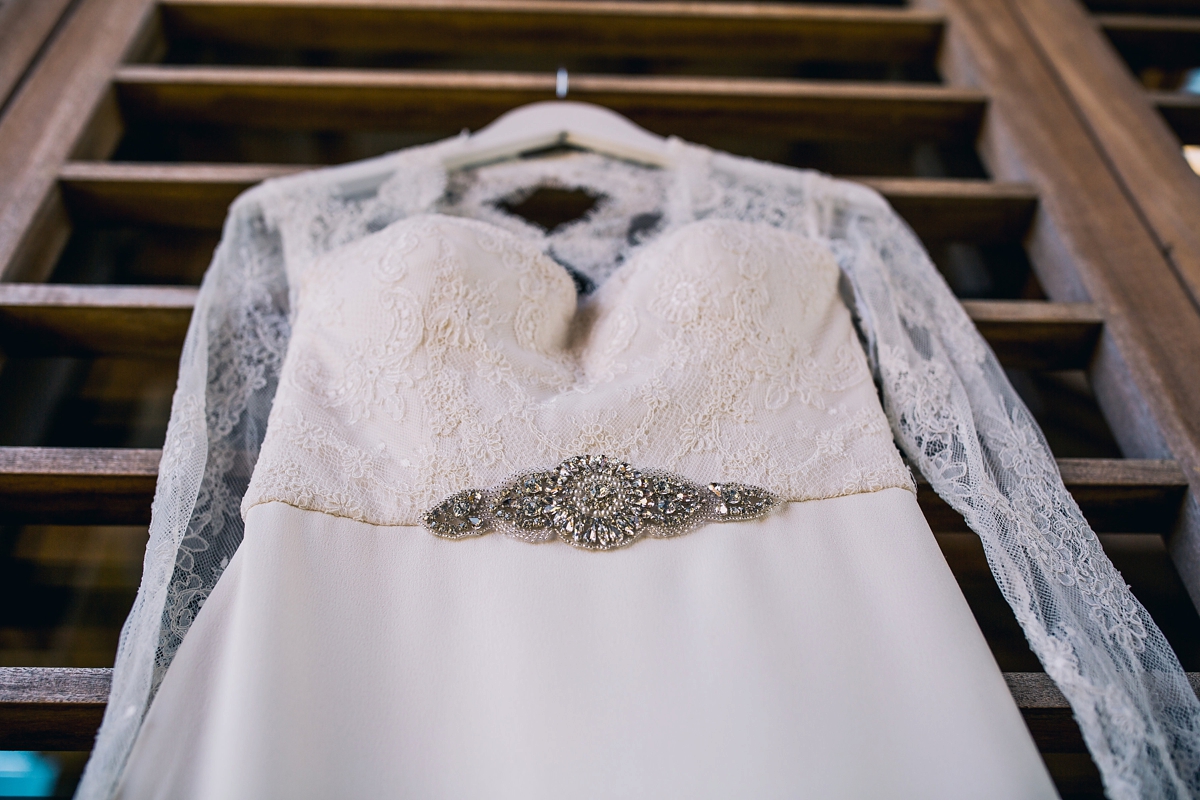 "When I had my dress made, I asked them to remove the belt that came with the original design as it was a bit shiny for me. My best friend Keely ordered a little trim from eBay for a couple of pounds (she's a fashion stylist so I trusted her judgement!), my mums friend who made the lace jacket sewed the trim onto the waistline of the dress, then it was exactly how I imagined it (and saved me a fortune on a shop bought belt which are very expensive!)."
"I didn't wear a necklace or any bracelets due to the long sleeves. I did buy earrings but in the excitement of the morning, I totally forgot to change my earrings and ended up wearing my little silver rose studs, a gift from my mum years ago and the same earrings I've been wearing for the past year or so."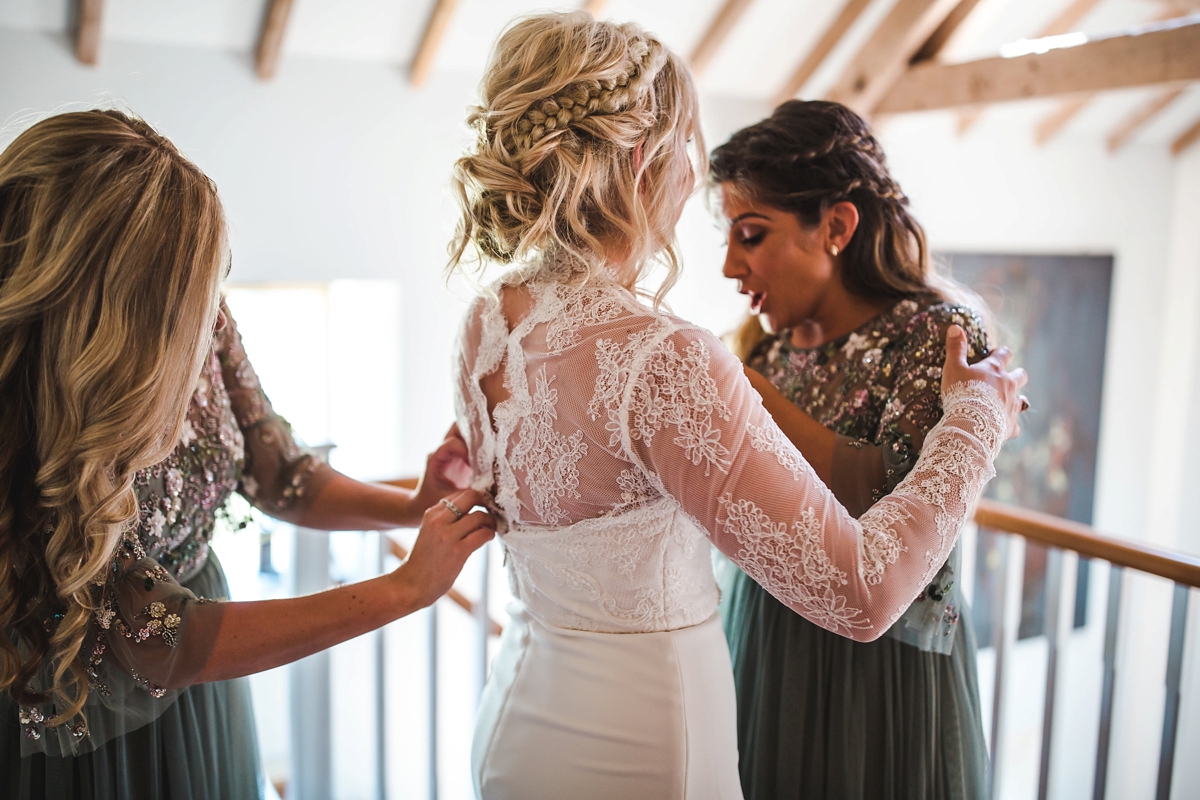 "Farida Ghwedar did my make up for the whole weekend and she's a legend! She even arrived early the morning after the wedding to un-weave the braids that we had sewn into my hair. Then gave me a whole new look for the Sunday BBQ."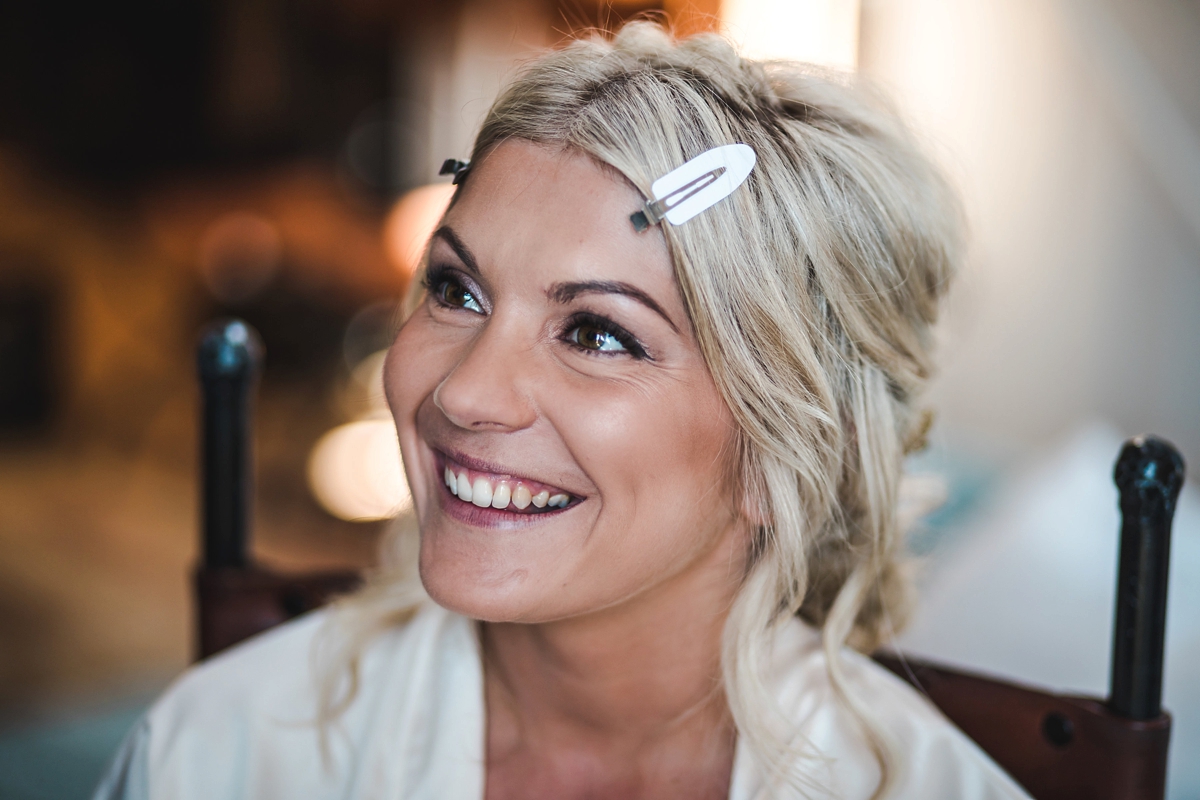 The couple first met whilst at work when Helen gave Dan a tour of the hotel on his induction. After getting engaged back in Helen's home of Essex, they set the wedding date for 21 months later.
"I used to walk the long way around the bar at work just so I could walk by Dan. I was in the bar with my mum and sister one night and my sister asked who the guy behind the bar was. The rest as they say, is history. All I needed was that nudge from my big sis. He asked me to be his girlfriend after a week of dating and after eight months he proposed."
"My nan was hugely important to me and is now sadly up there having fun. We used to visit a big lake in Essex and she'd treat me to lunch overlooking the water. Dan said he wanted to see the lake when I took him home to Essex one weekend. He knew how special that place was to me and the memories it held, and it was there where he proposed.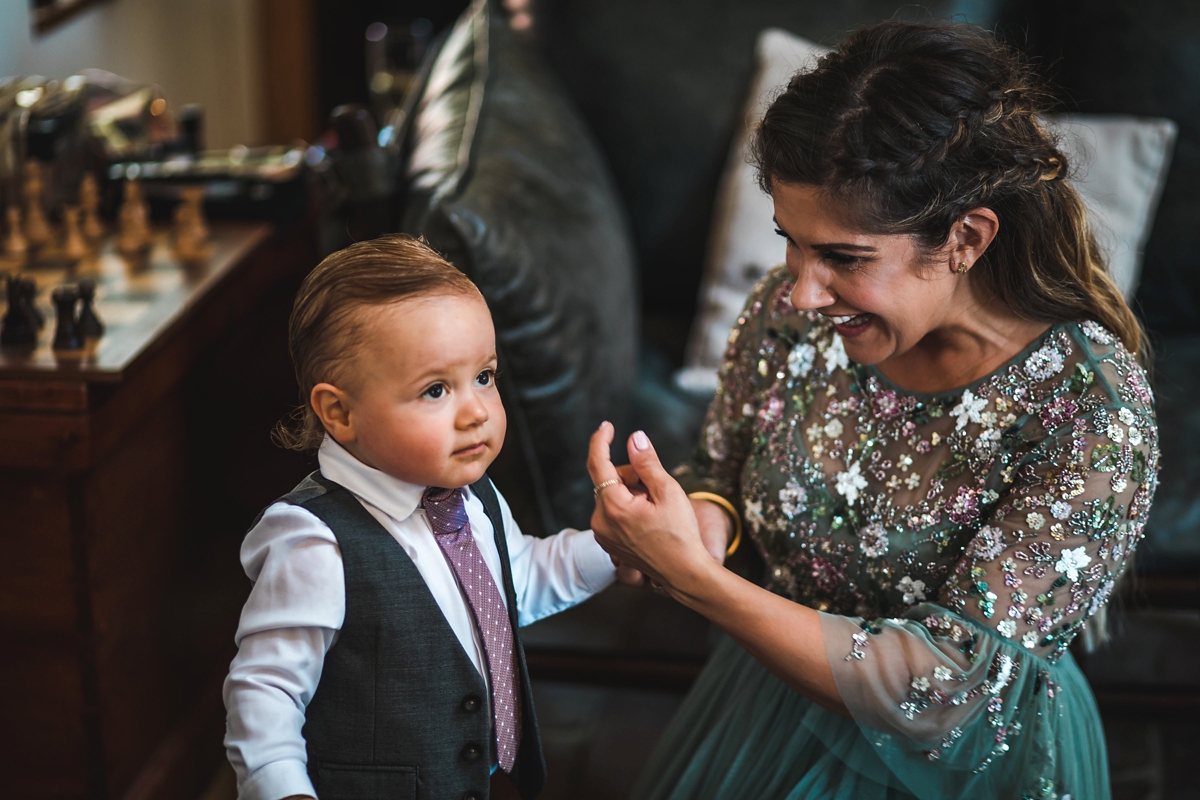 As flowers being one of Helen's favourite things about weddings, she placed her trust in Catherine from Catherine Coombes Flowers after having worked with her for a few years.
"I trusted Catherine completely to get my vision. I wanted the church to have a couple of feature displays inside, foliage lining the aisle, and an archway at the entrance that looked natural and overgrown but beautiful. I think she achieved it perfectly! We moved everything across from the church to the farm but re-designed it slightly to appear like lots of new installations were in place."
"I really like the natural appearance of foliage, as you can tell from the photo's, we had a lot of foliage! I really love how Catherine framed the top table with hanging bundles of foliage and the big urns at either side. We introduced some more colour at the venue, using purple trailing flowers in and amongst the table garlands."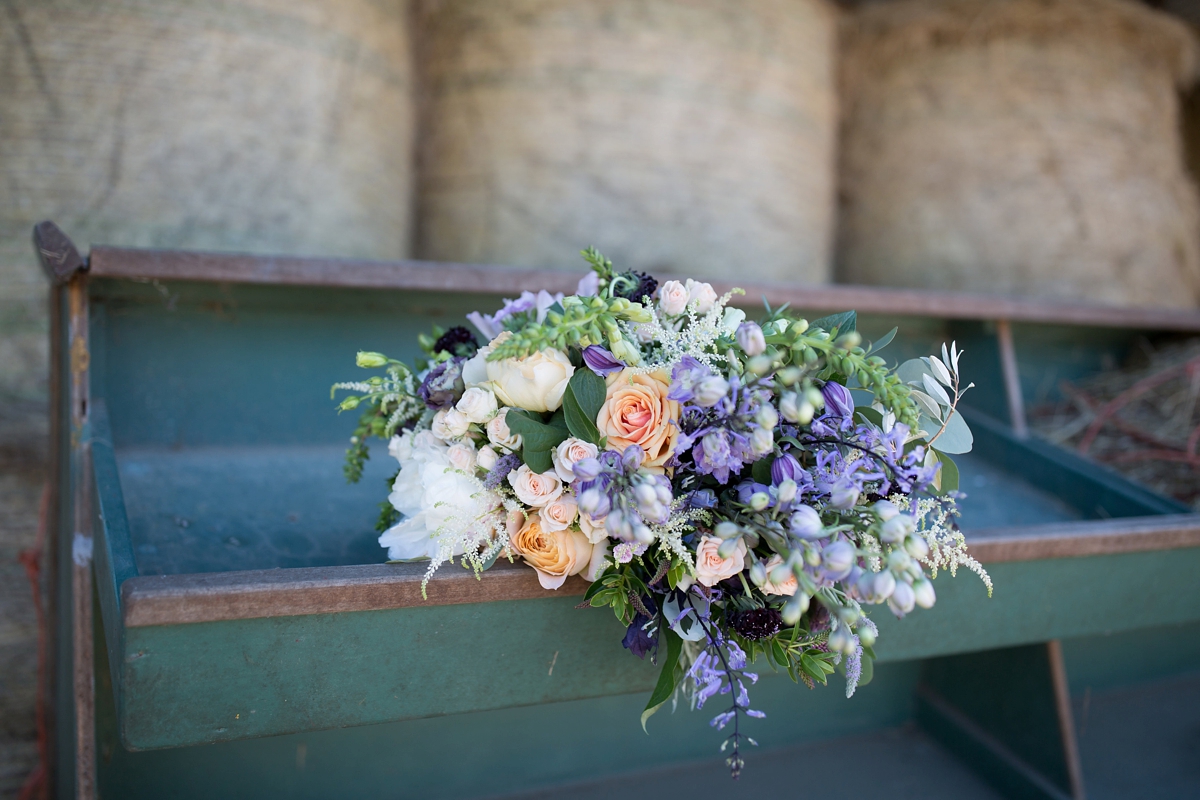 The bridesmaids looked stunning and complimented the beautiful bouquets perfectly in turquoise tulle skirts and floral tops from Needle and Thread, and the men wore 3-piece suits from Marks and Spencer with polka dot pink ties.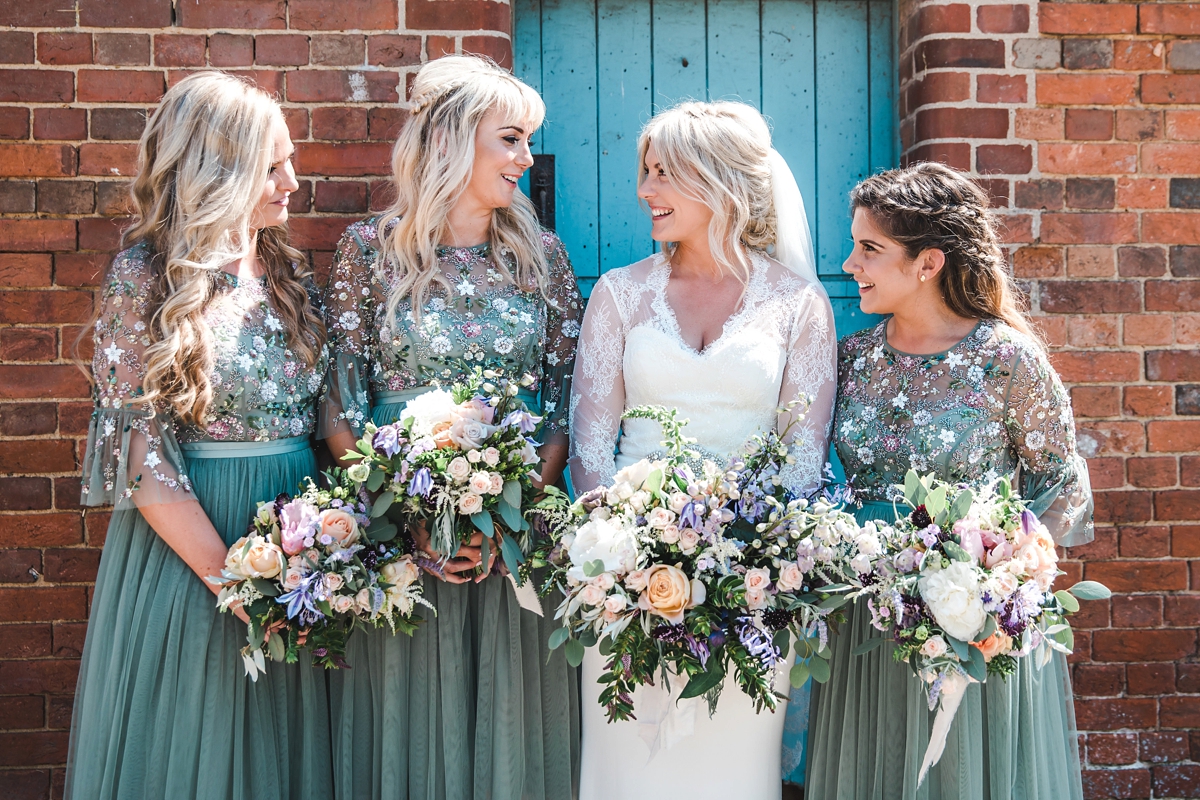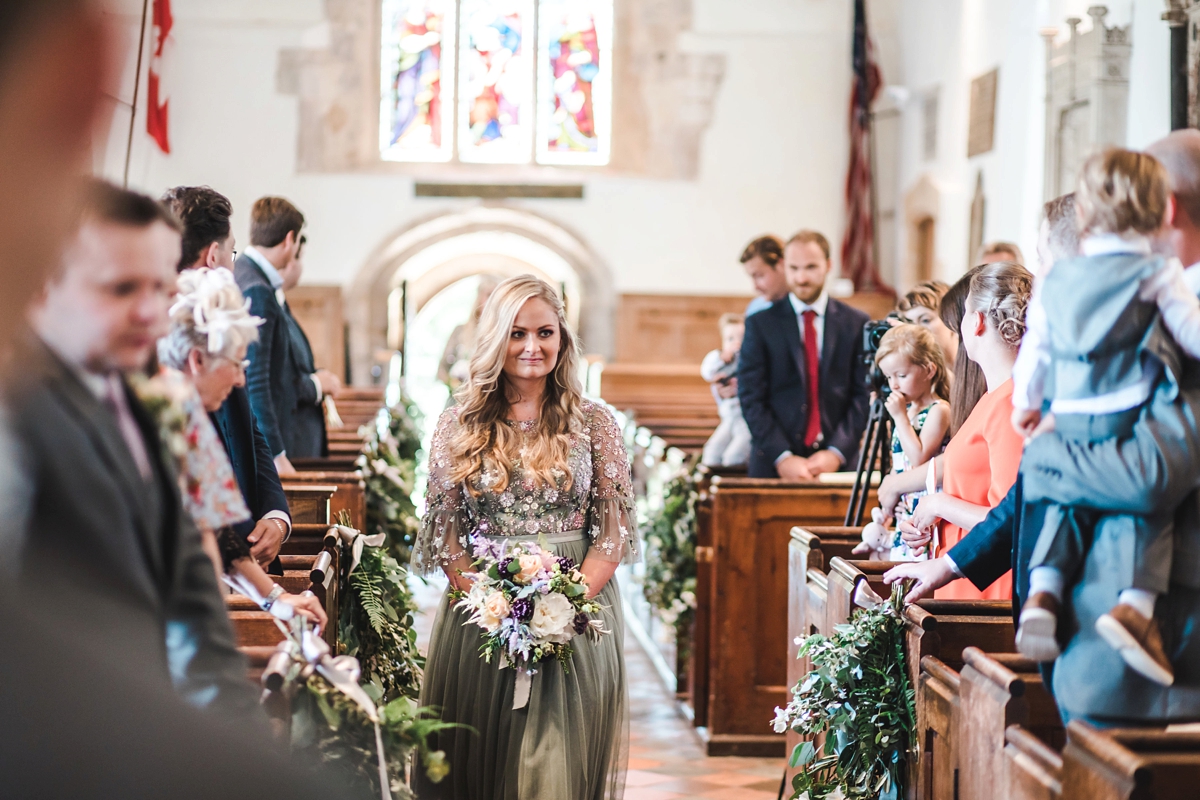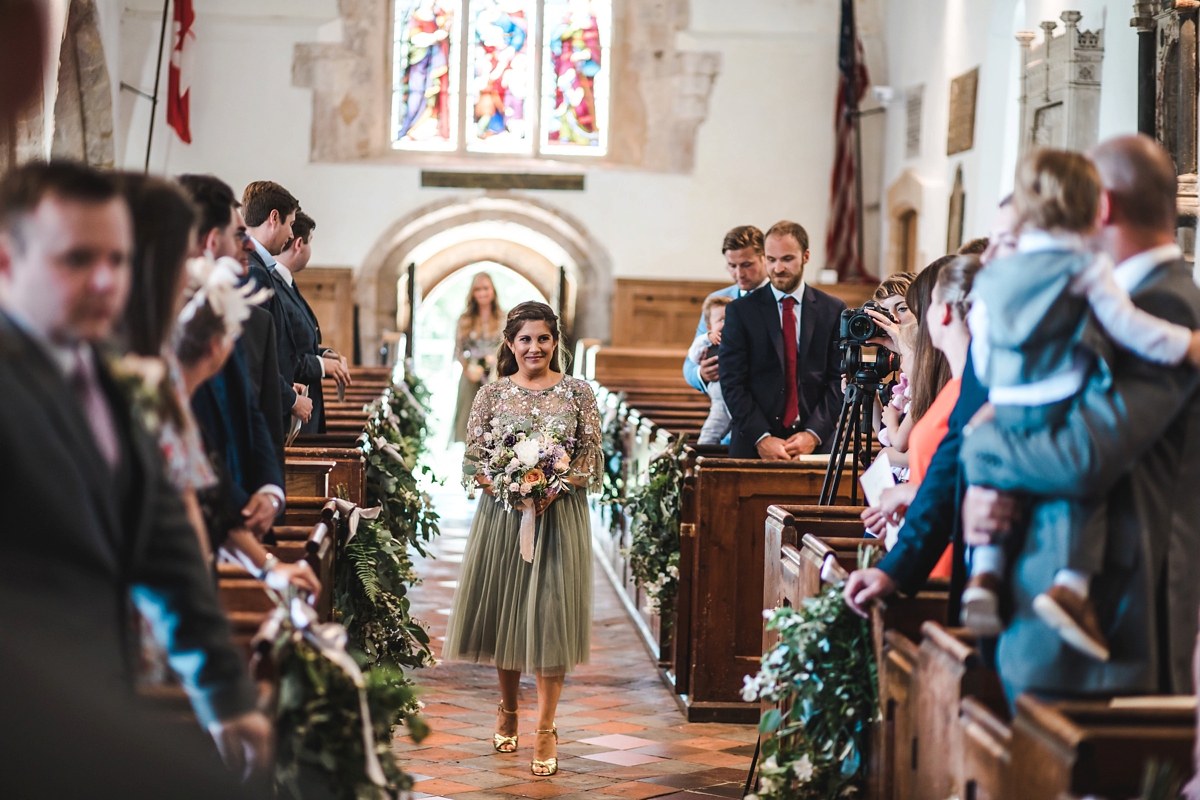 Helen's dad Colin walked her down the aisle to Pachelbel Canon in D played on the organ, before the service was performed by The Reverend Canon Andrew Neaum.
"I'll never forget the look on my dads face when we both saw each other before the ceremony – it's a moment I'll never forget!"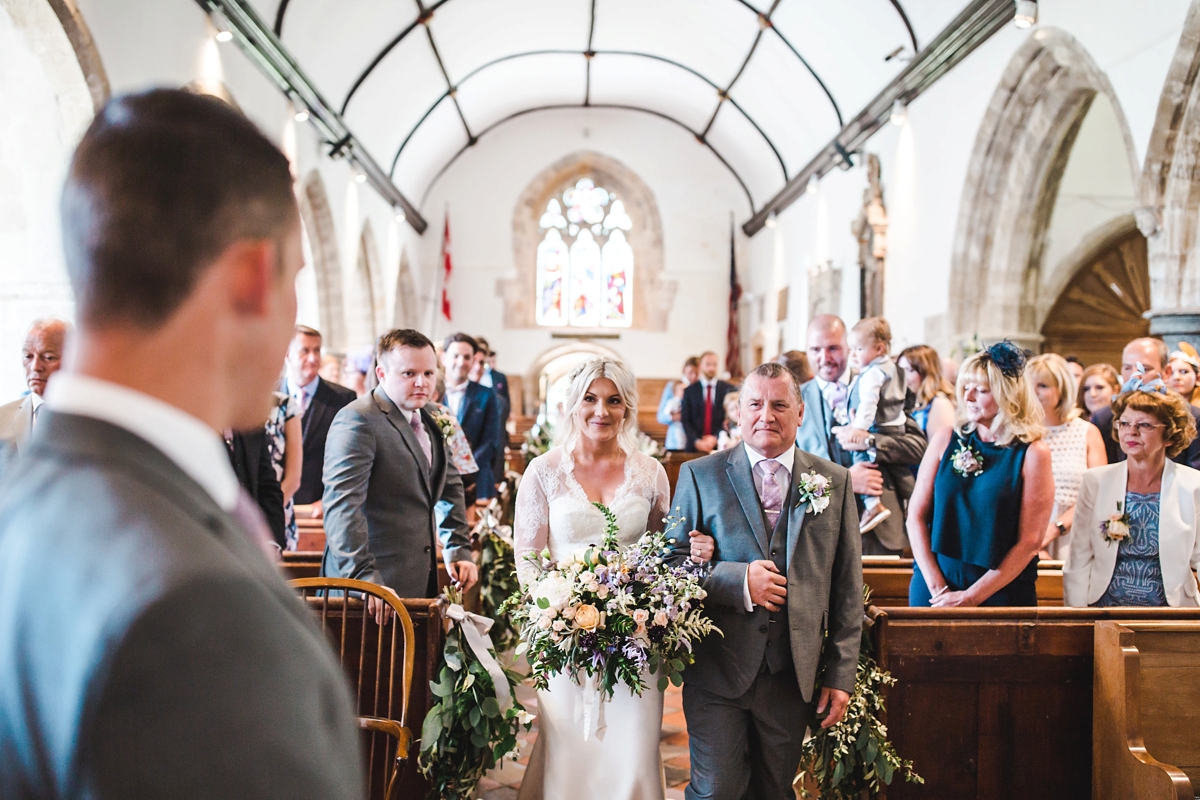 The couple used the traditional wedding vows, read by the vicar and included three readings: The First Letter Of St Paul To The Corinthians Chapter 13, read by Helen's aunt Frances, The Wonders of Today by Larry Chengges read by Jessica, and The Key To Love by Anon, 1st Century BC read by Ross.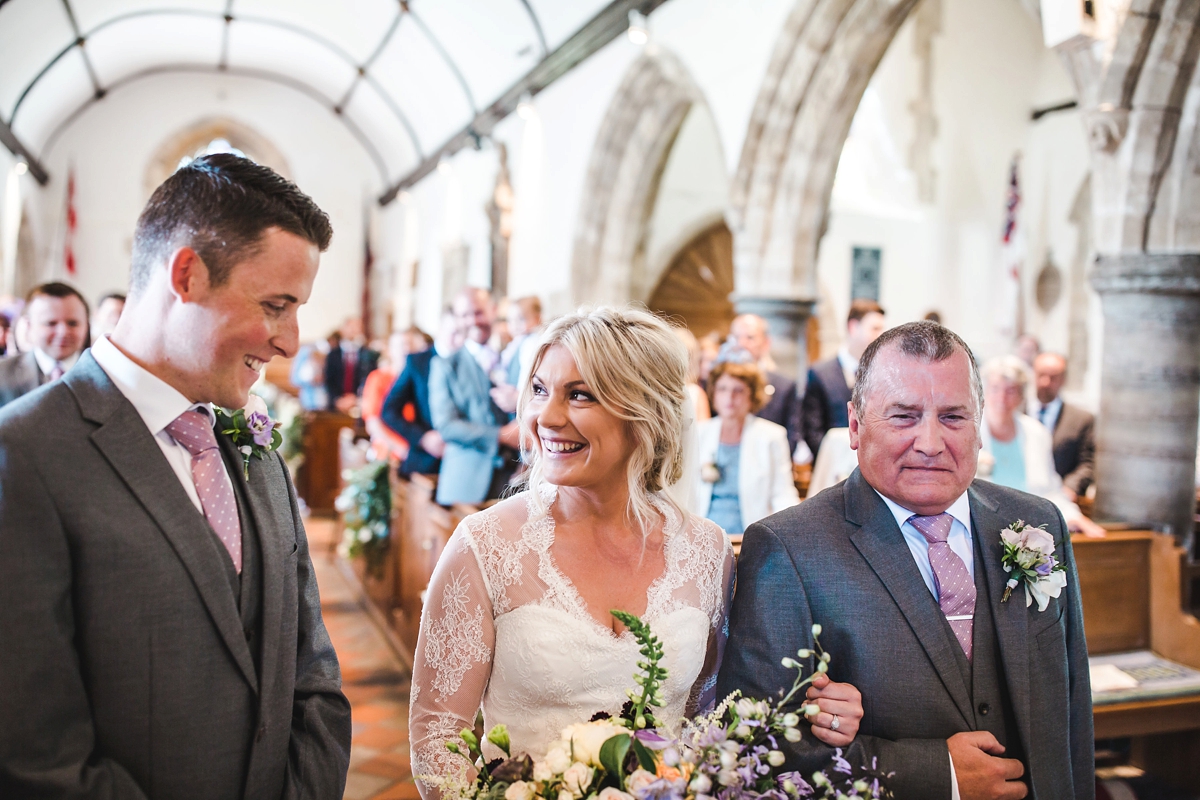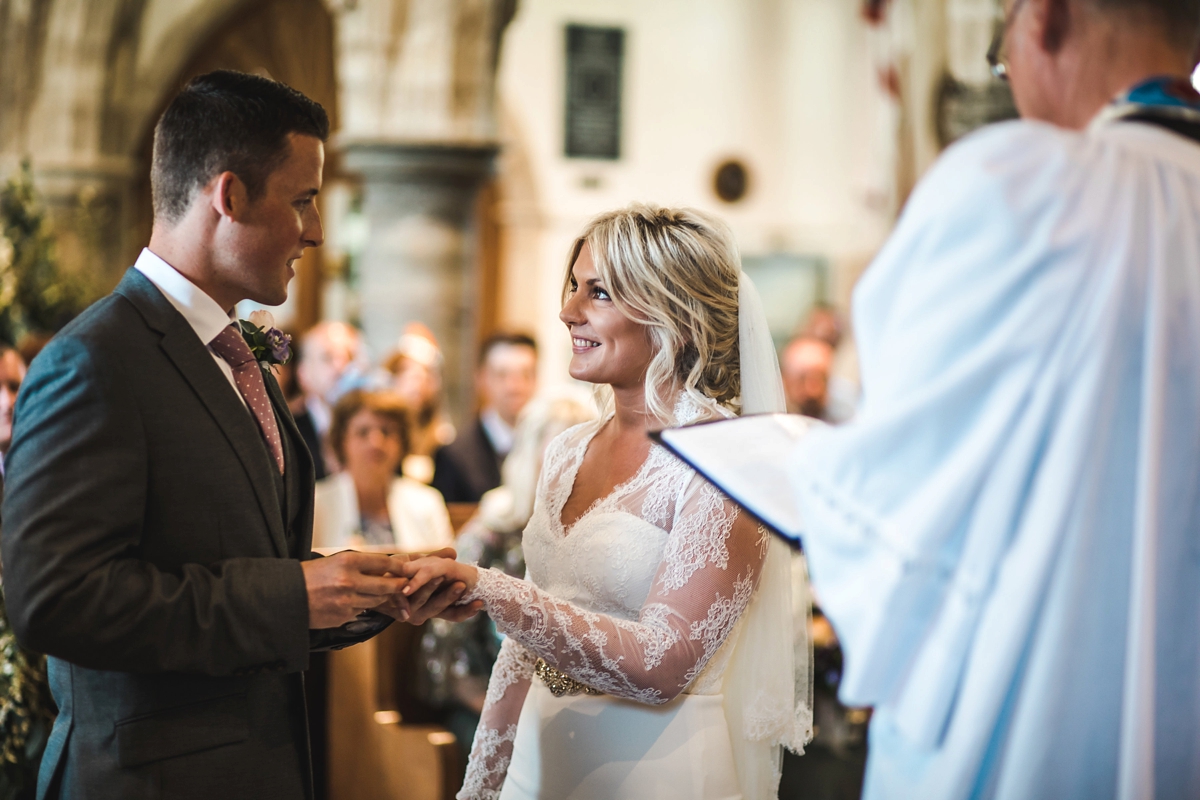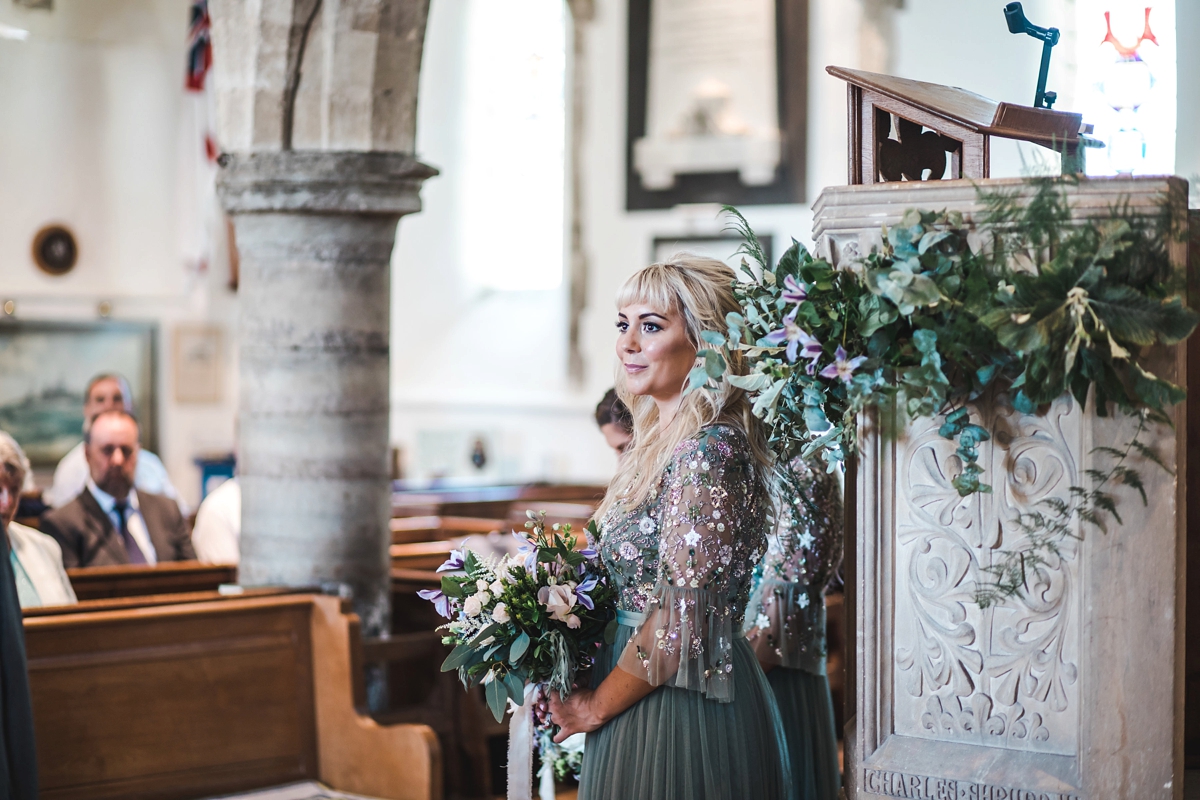 "My something borrowed was my veil which was my sisters from when she got married. My something blue were my Ted Baker shoes and my something new two gold leaf grip hair accessories from Ivory Rose By Sarah on Etsy."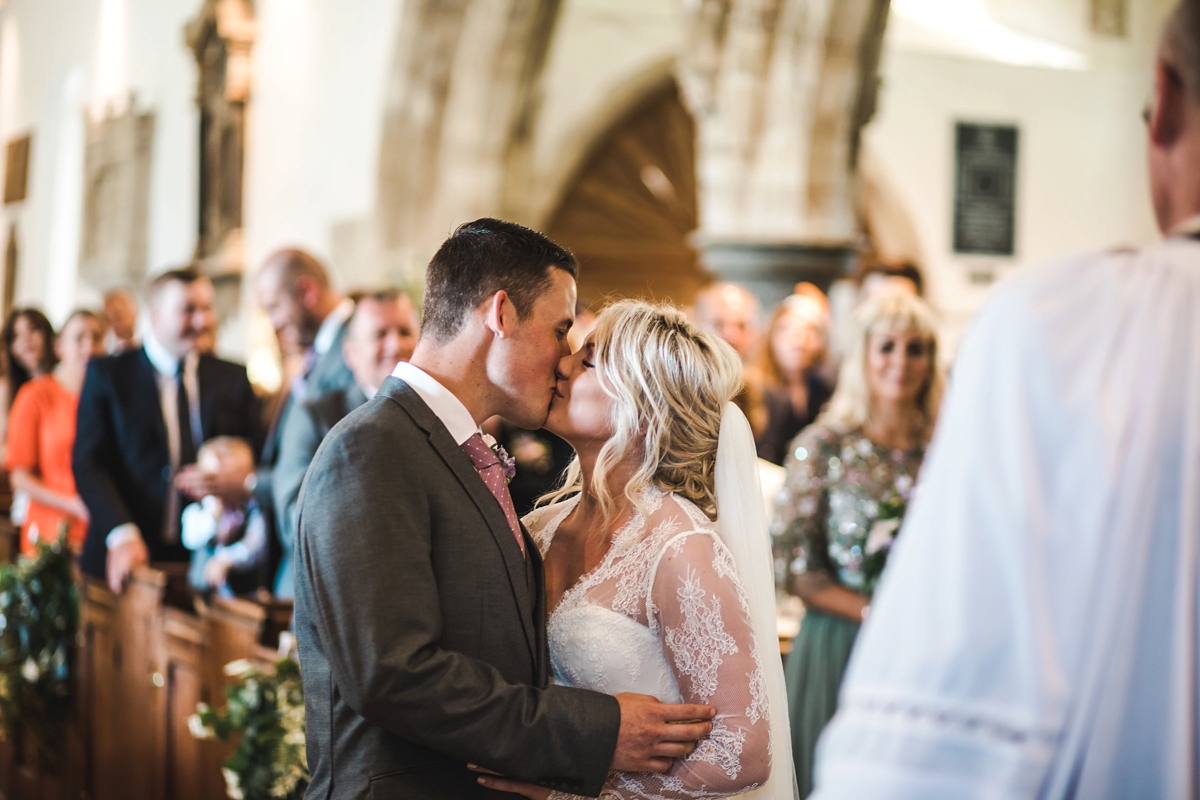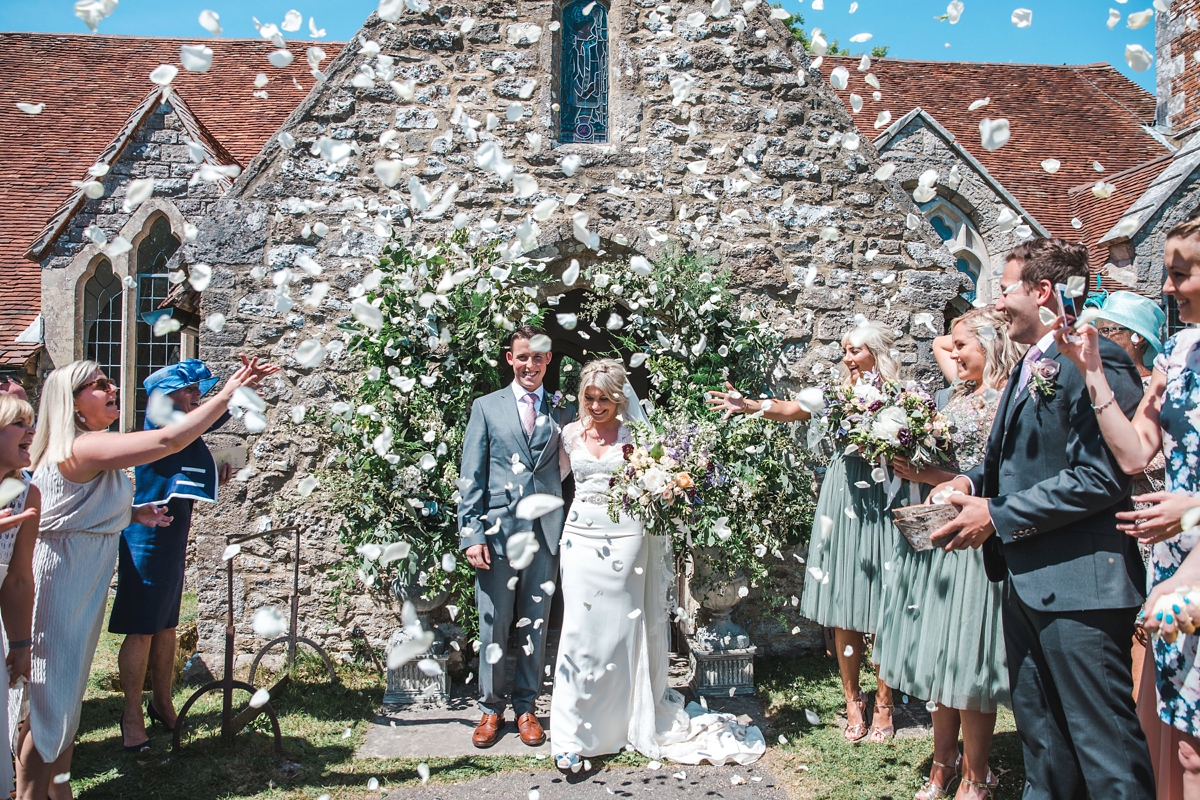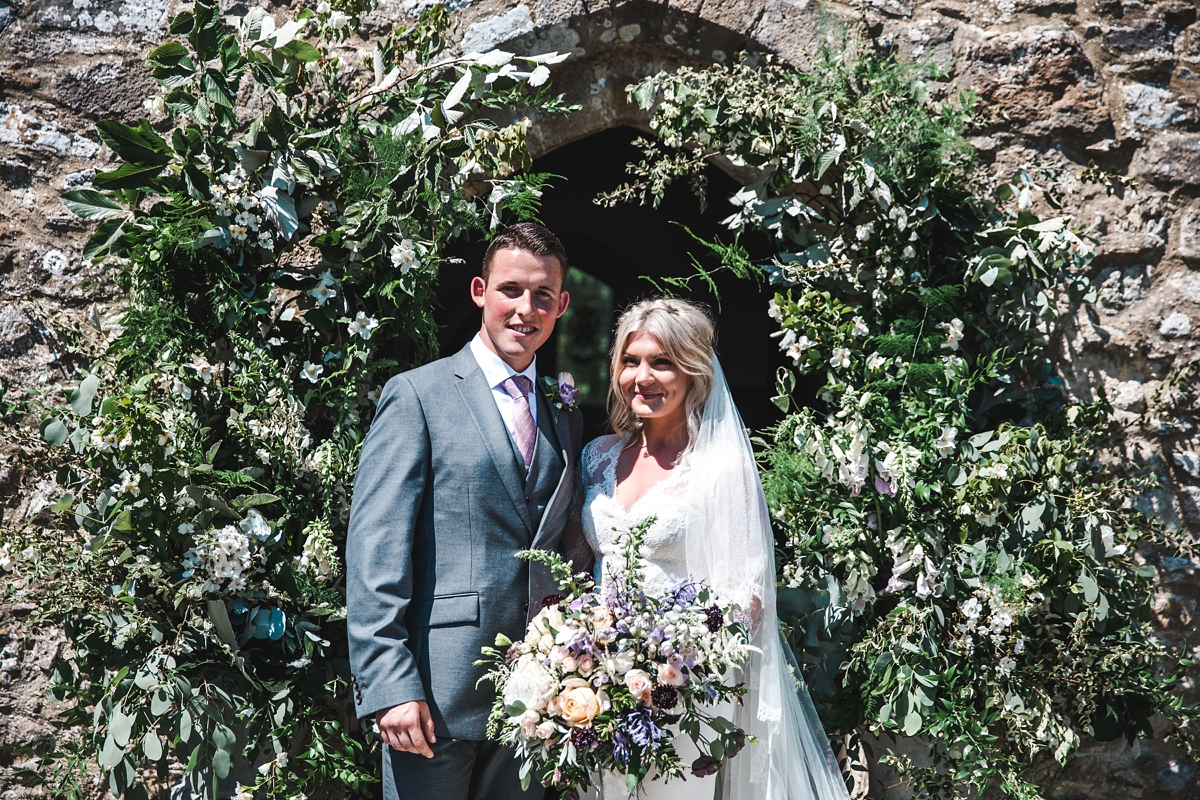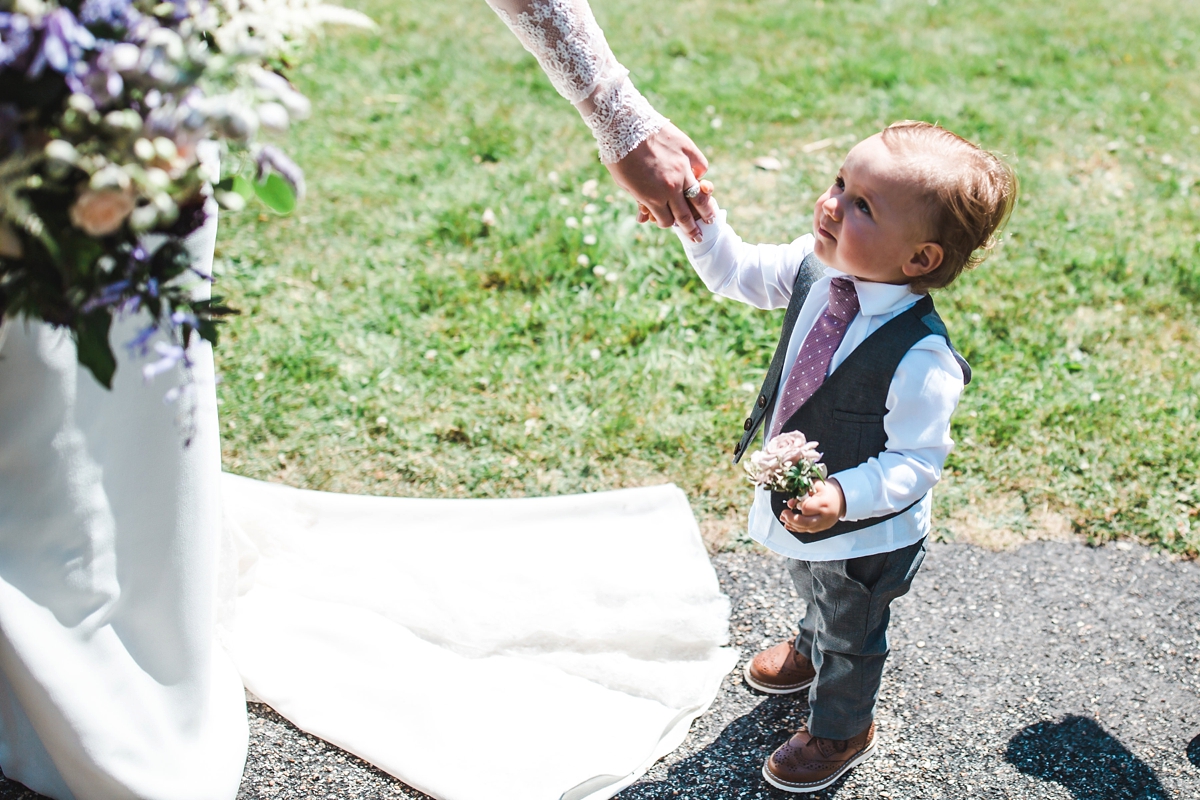 "One of the groomsmen was working on the day the guys went shopping. He made a separate trip, purchased the wrong suit and didn't realise until he turned up on the day in a darker shade of grey – much to our amusement!"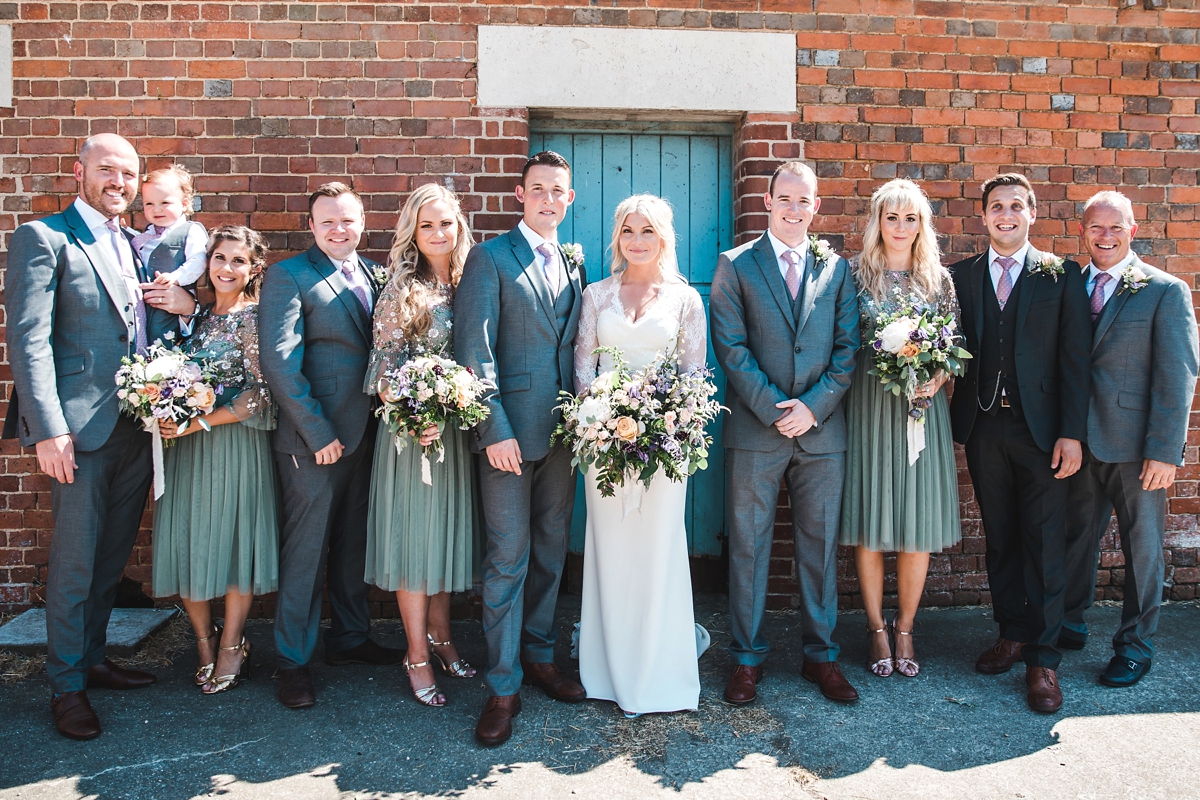 On arrival to the farm guests were welcomed with a drinks reception and music by The Twelve O'Clock Highs, before heading inside to the beautifully adorned interior for the sit down wedding breakfast catered by Smallpiece Catering.
"They also catered my sister's wedding and became firm friends of ours. The dream team of Gemma (Events Manager) and Ann (Head Chef) provided us with complete confidence and allowed me to completely relax! It was so nice to know I didn't have to check up on anything. Gemma was one step ahead the whole day. Perfect for an off duty planner like me! The food was divine, all of our guests were commenting on the quality of the meal for the rest of the evening."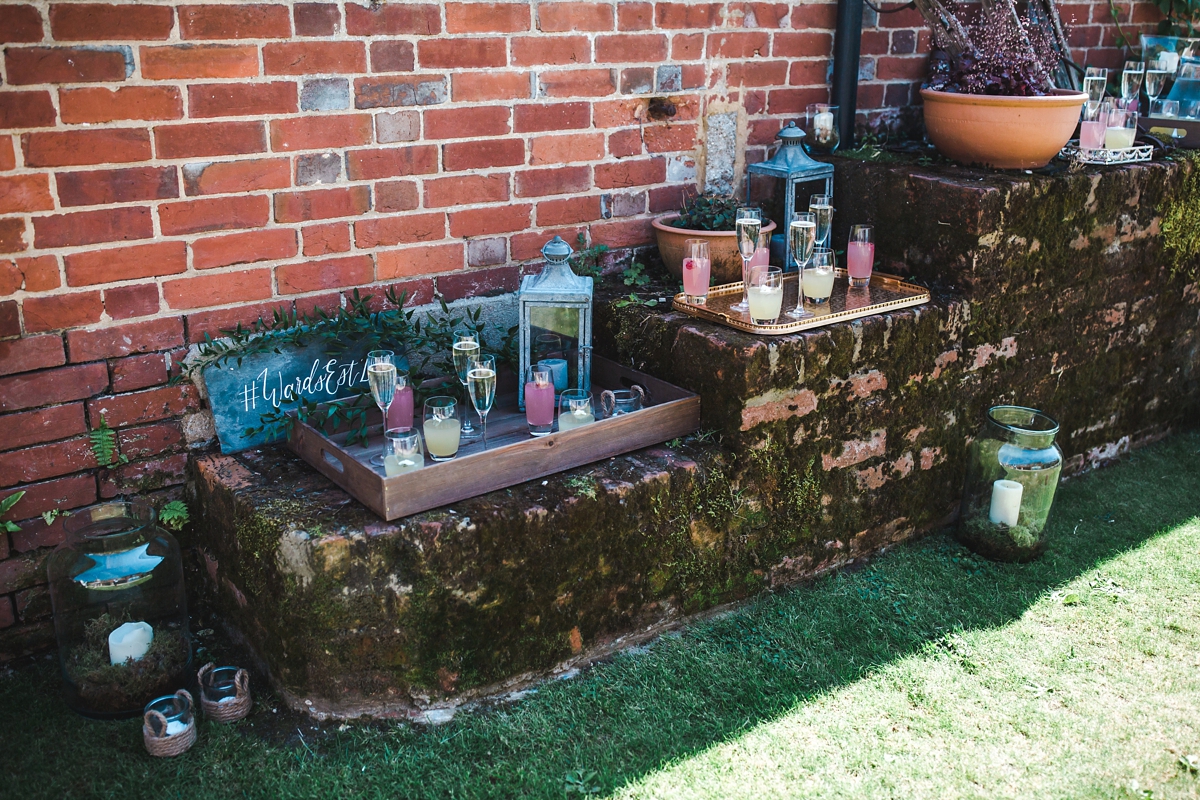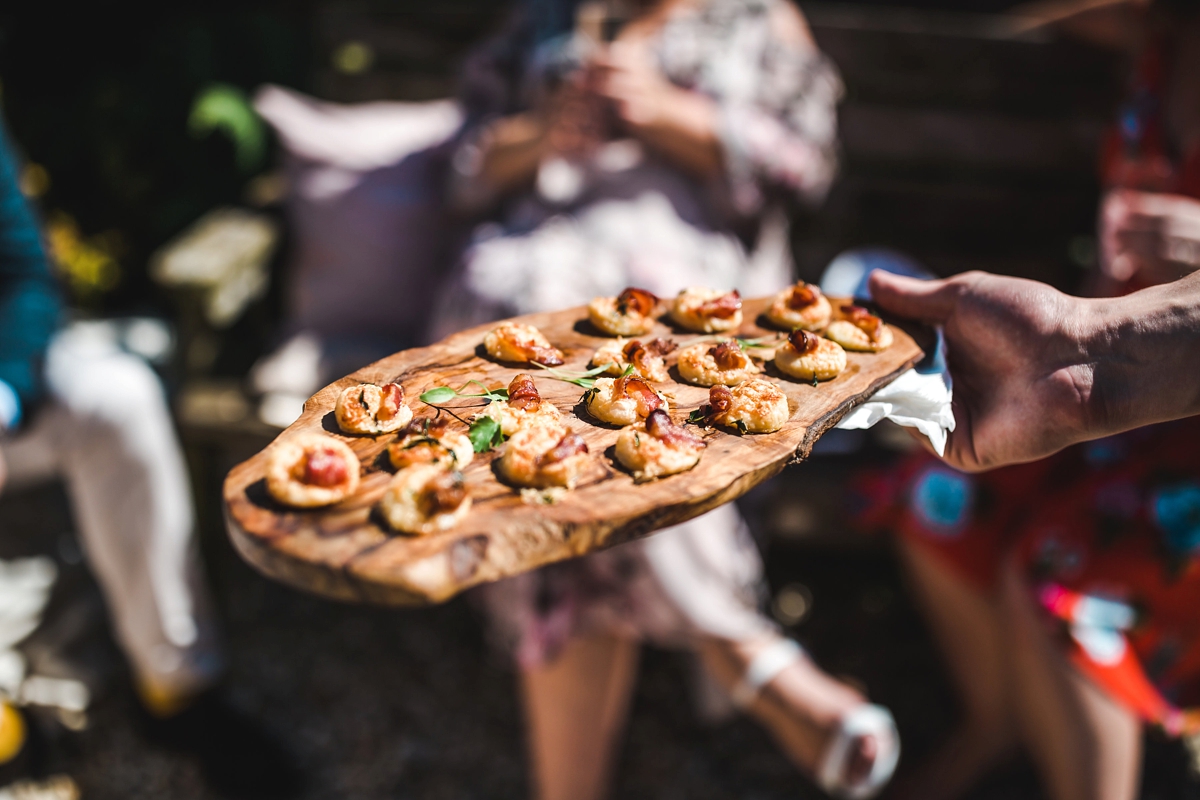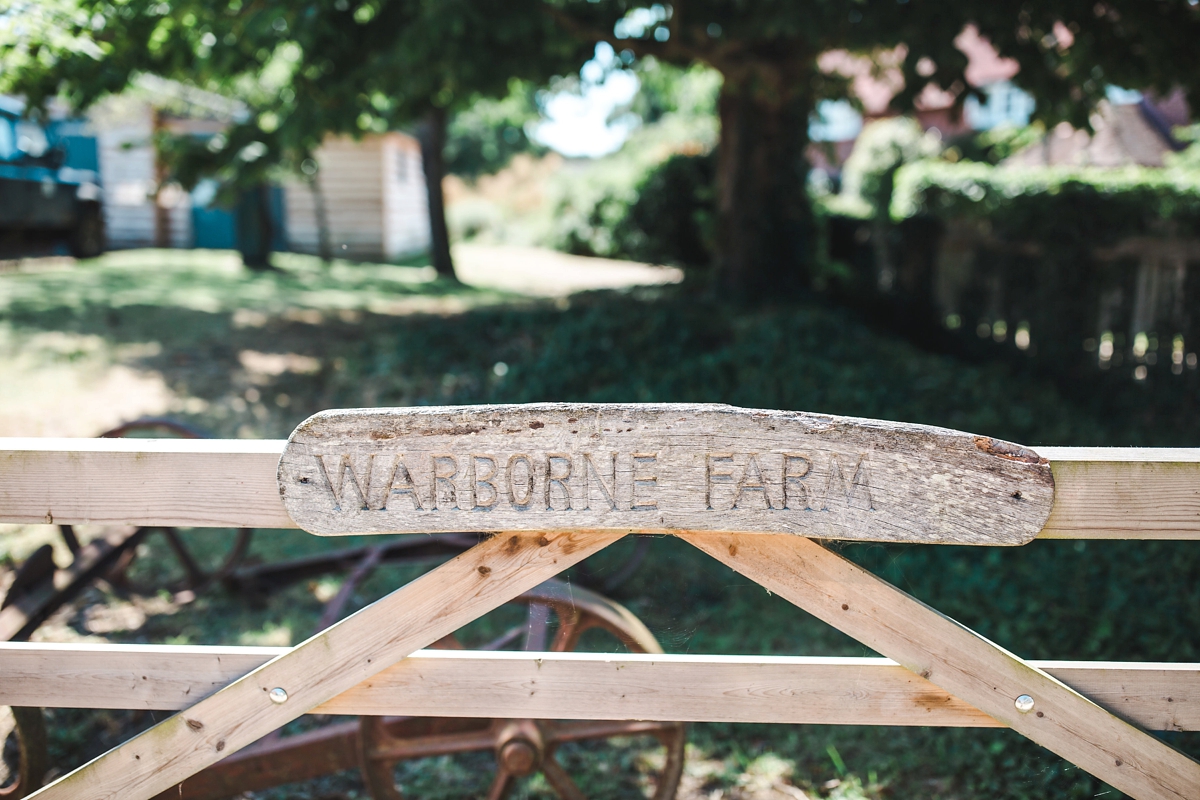 "The venue had an undercover chicken coup area and one of the rooms had a glass floor looking down into the coup. We decided to make a feature of this and set a lounge space around the chickens. Merrie created a cool slate sign which we hung that said 'Chill with the chickens'."

"For the wedding we took inspiration from the forest and it's foliage and woodland. I'm not a fan of sticking to a certain colour scheme and I just wanted to enhance the features of the venue and for everything to look natural and not too done up."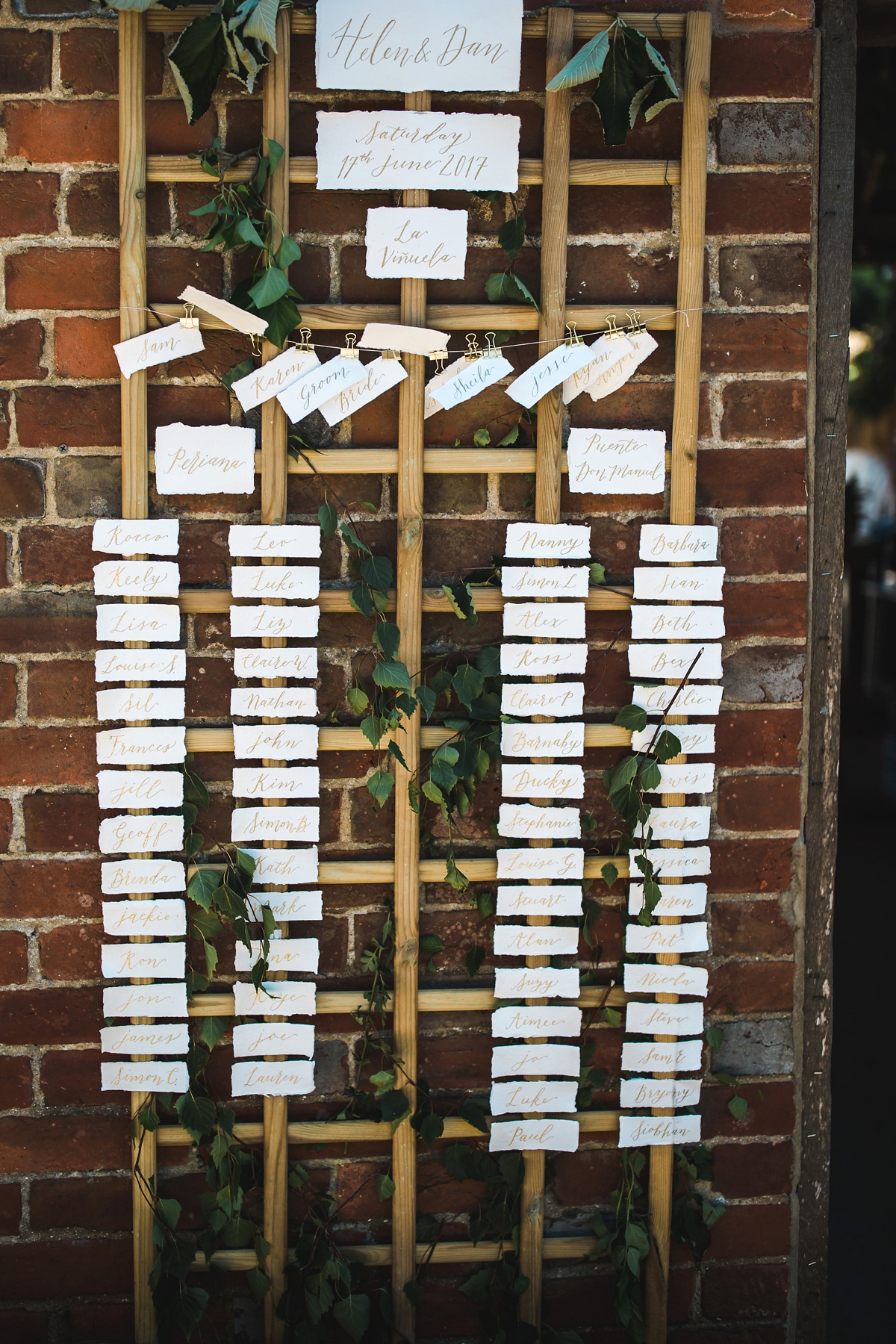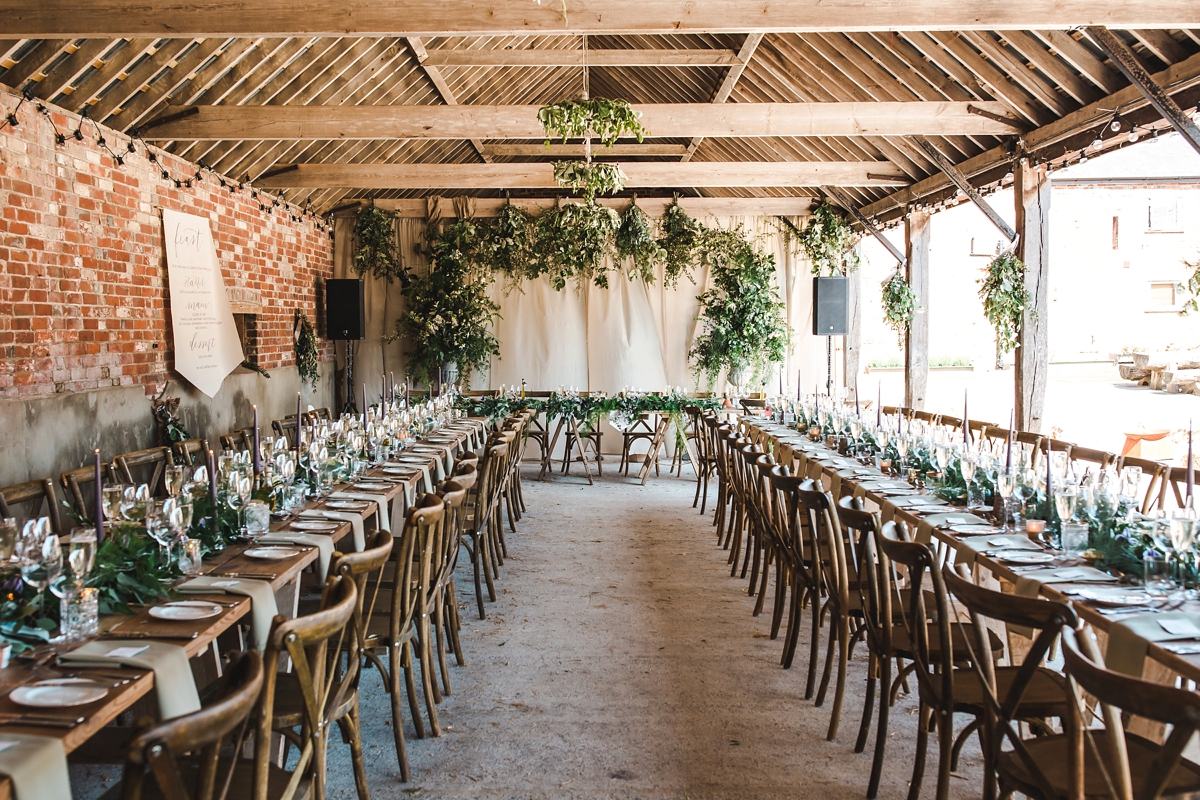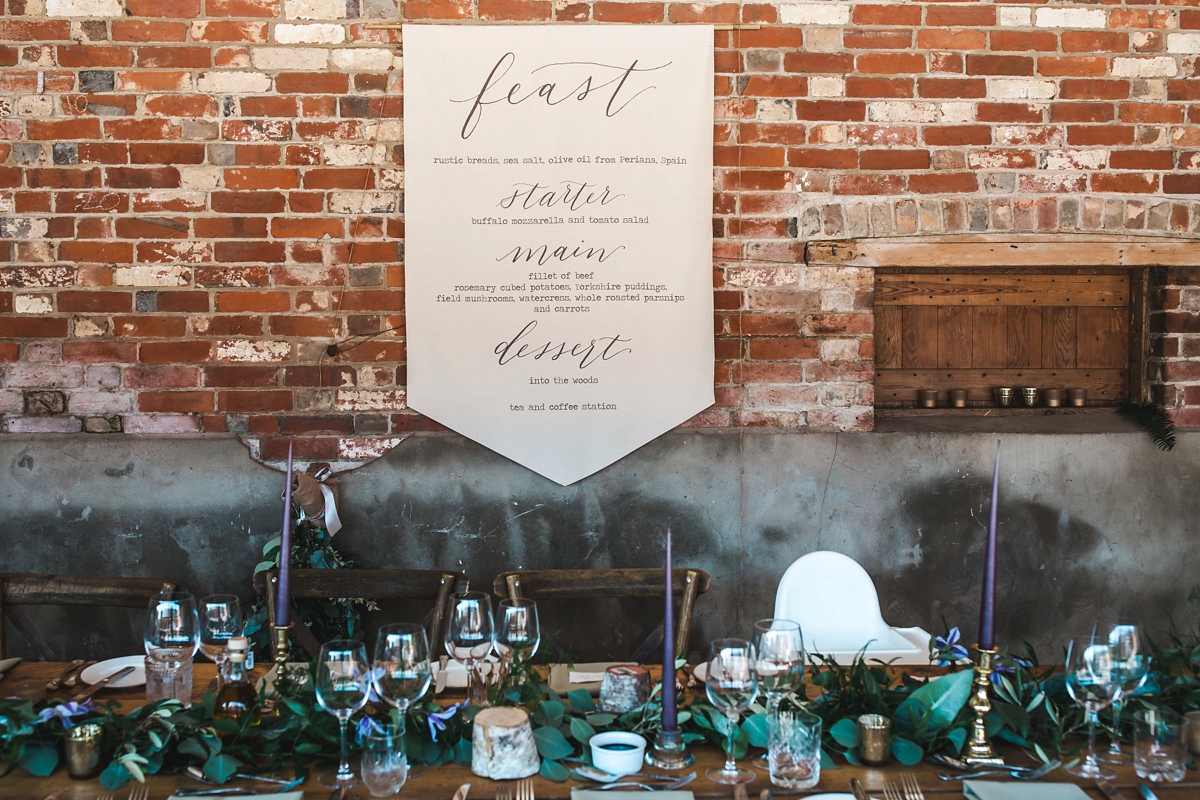 The room in which the wedding breakfast took place was so beautifully decorated by Helen with a little help from her mum and some friends and was bang on trend with foliage, gold frames and vintage style furniture.
"I used some gold glass frames from Oliver Bonas which we pressed some of our wedding flowers into and scattered the frames around the bar and the guest book table. Mum and I also collected tons of brass candlestick holders and water glasses from charity shops and boot sales. We scattered them along the dining tables with extra long deep purple tapered candles, with a mismatched clear water-glass at each place setting."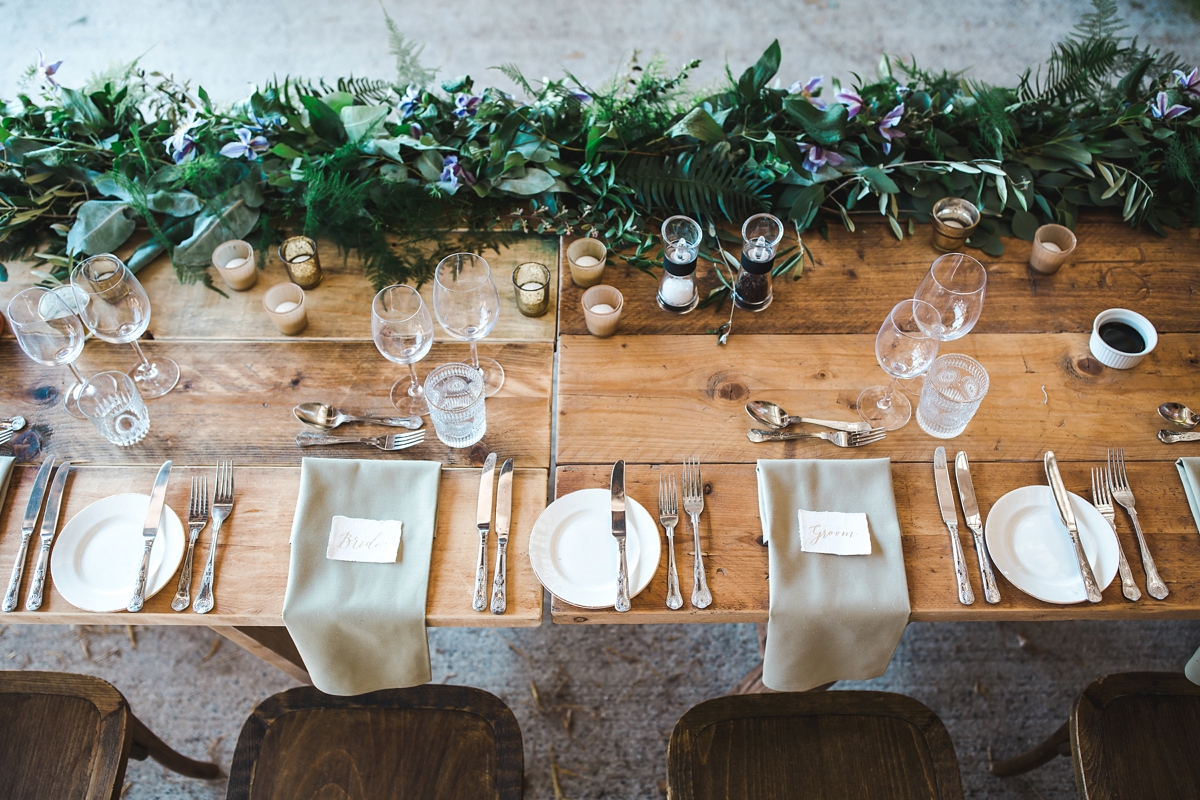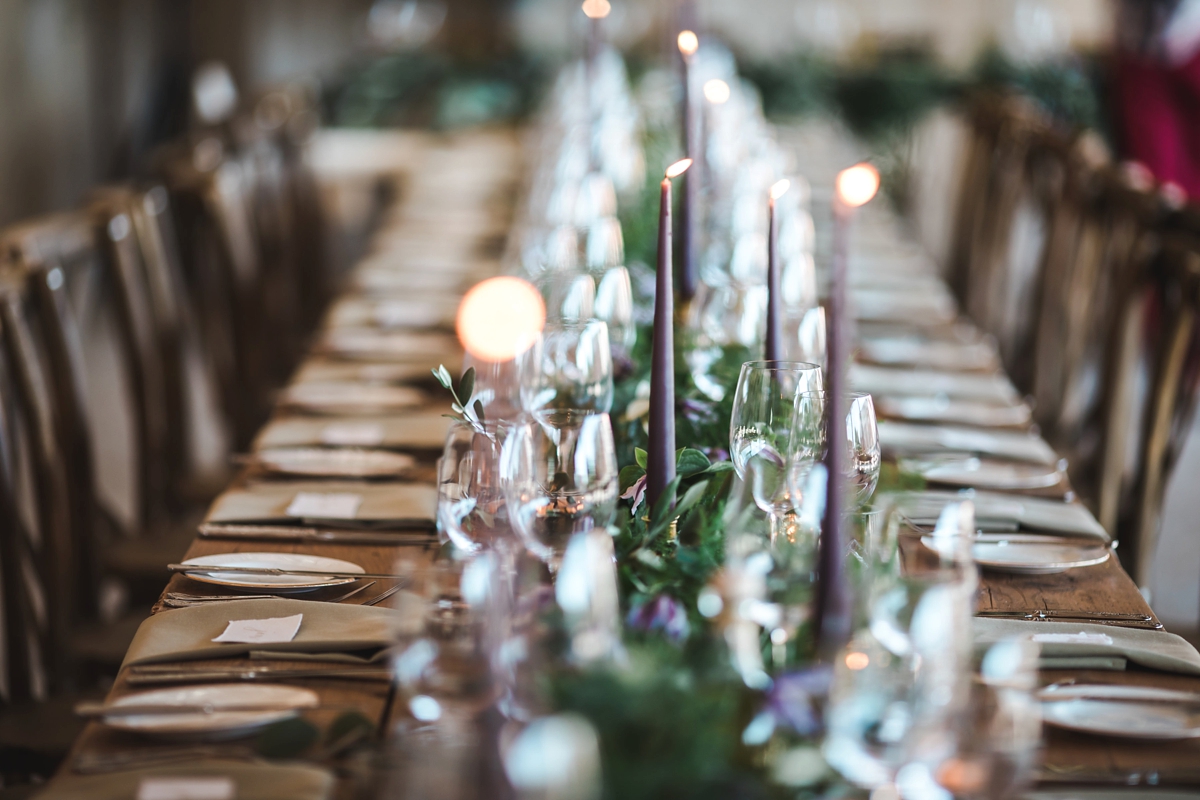 Again Helen didn't want just any old stationery, and particularly not menus to clutter the tables with. Instead, she asked Merrie to create large format fabric menus which were hung on the walls of the barn.
"Place cards, table names and table plans were also made by Merrie. She made two sets of names for me using handmade paper and gold calligraphy, one set for the place cards and the other I attached to some garden trellis which we used as the table plan. Invitations, order of the day and our wedding website were all made by my good friend Lewis."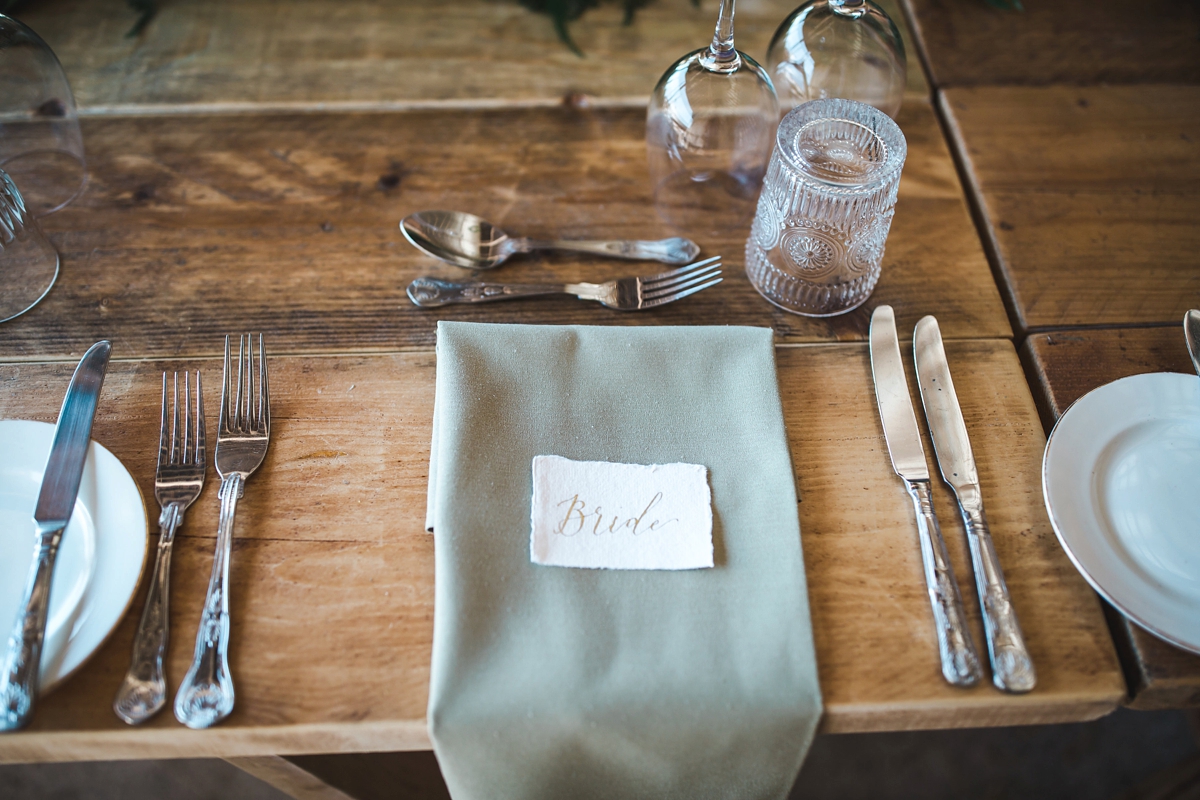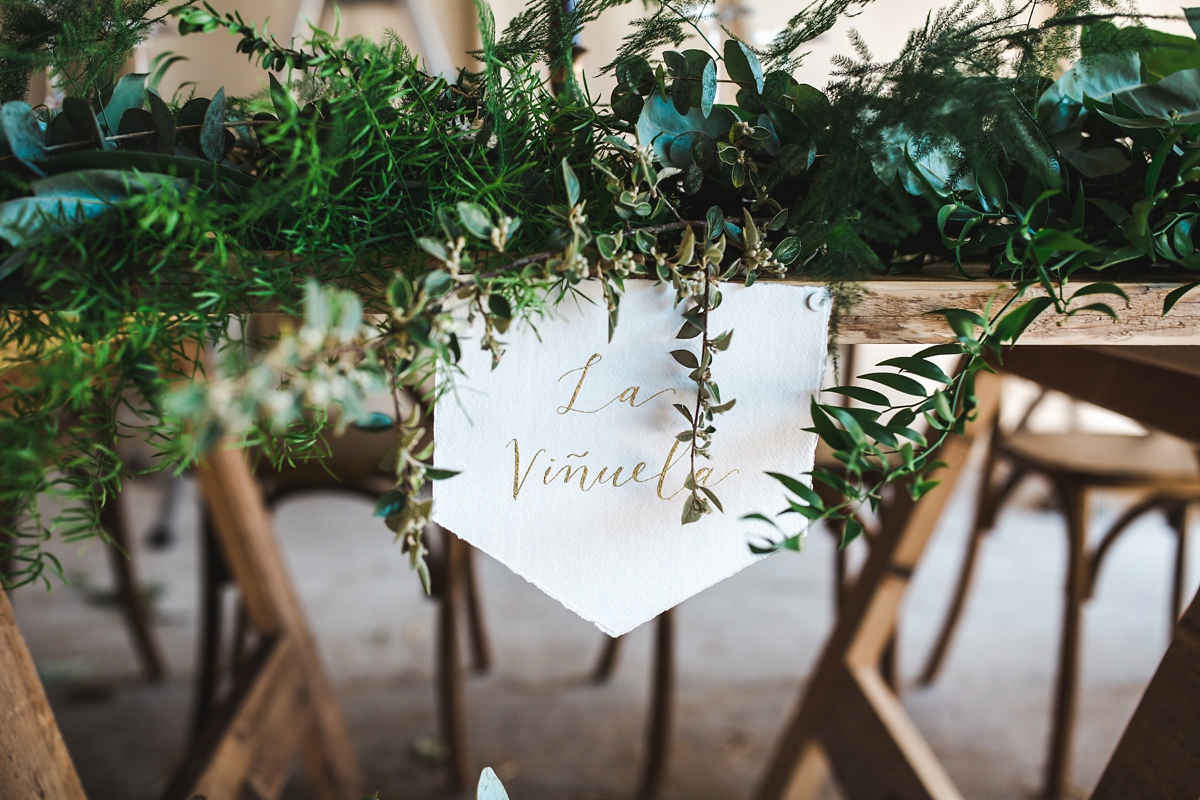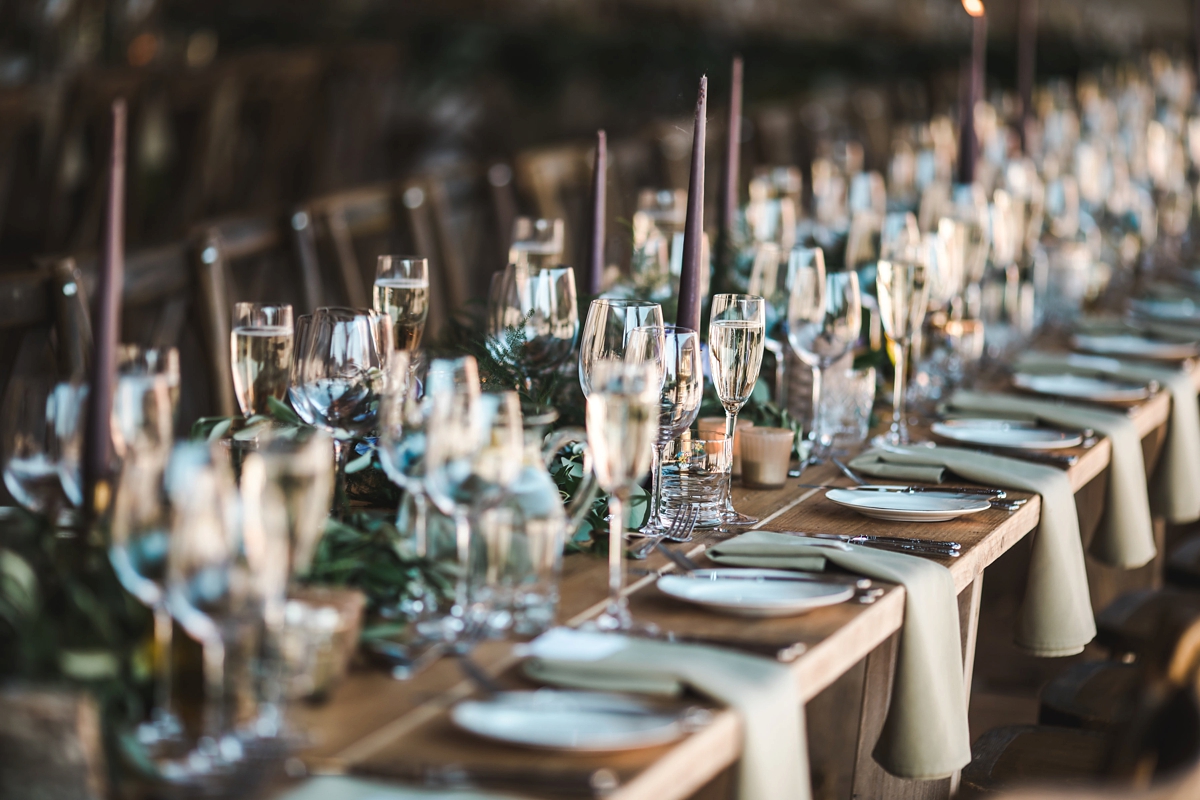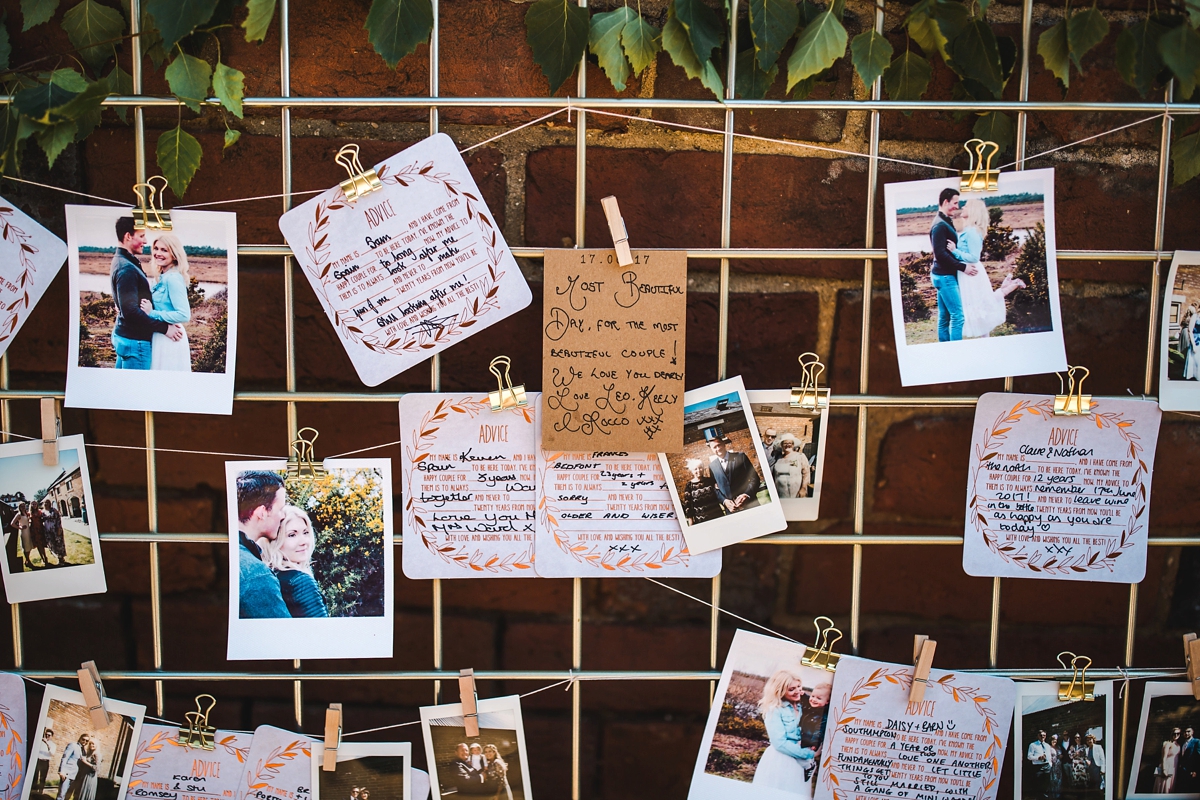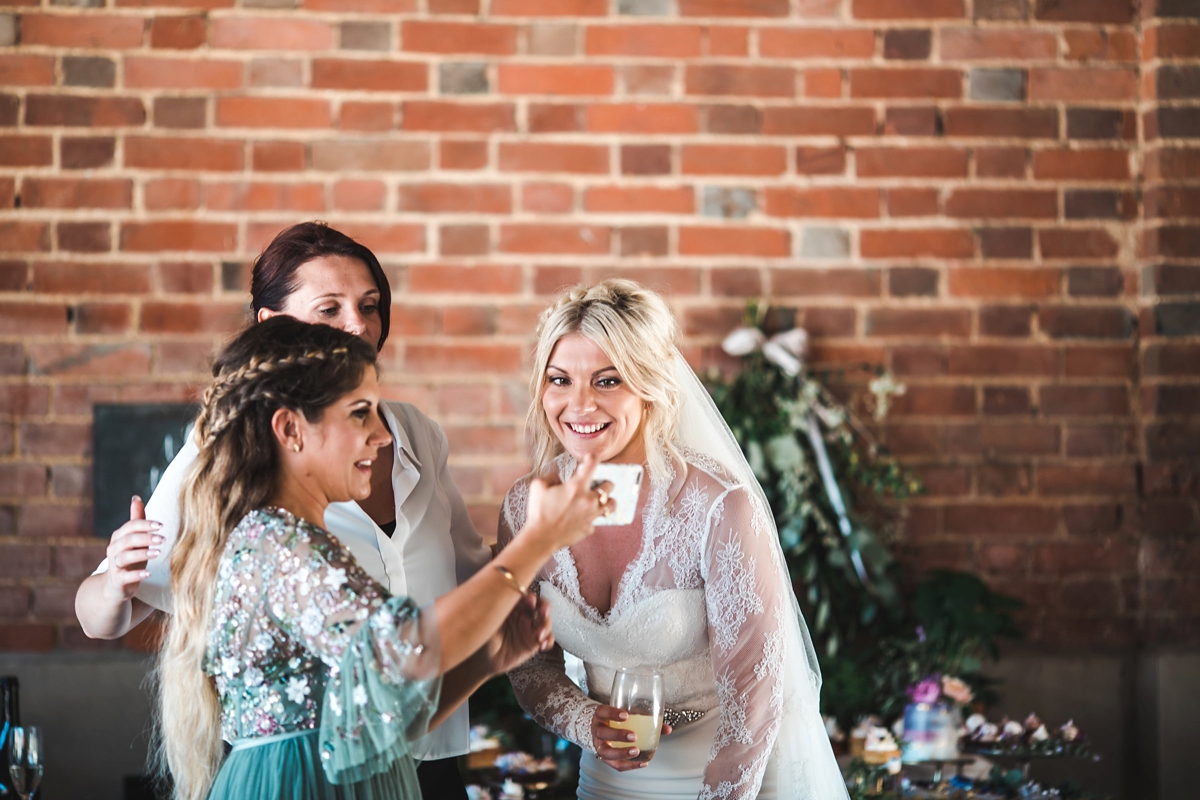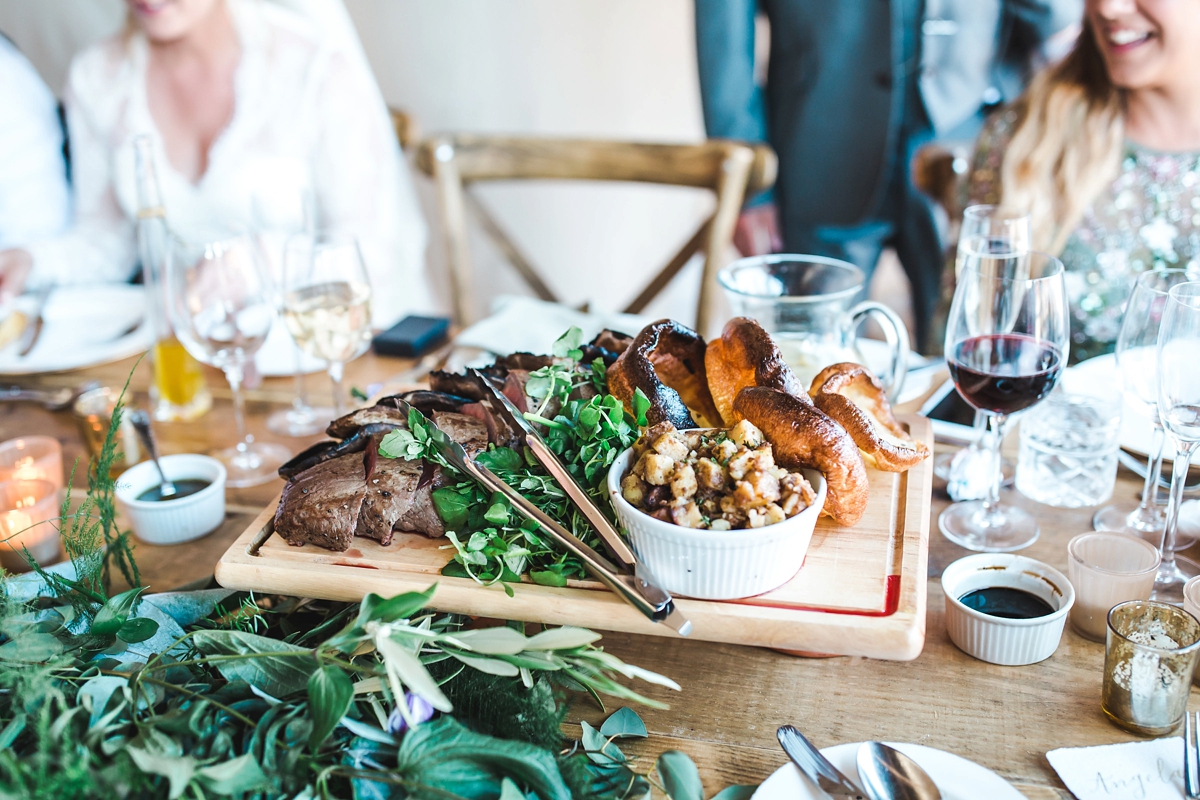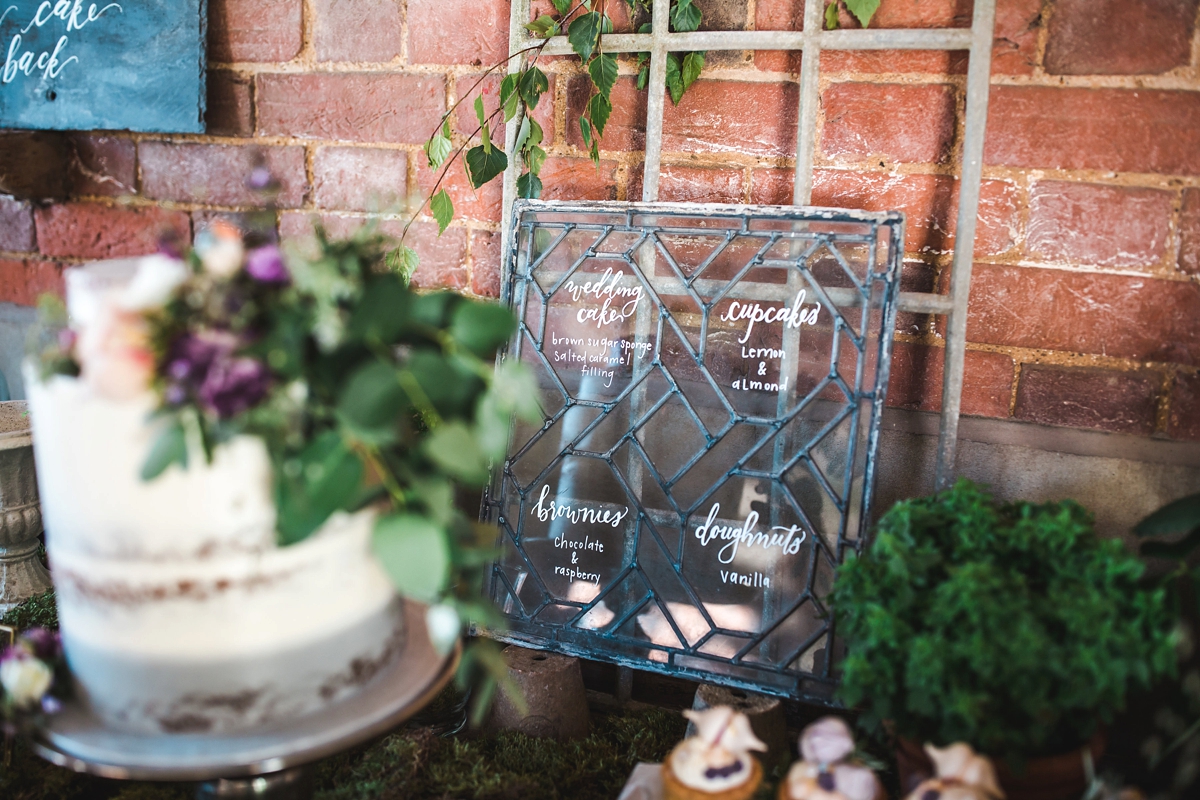 "We used Jemima Cakes for our wedding cake which was a very easy decision! Jemima is so talented and has amazing attention to detail. I didn't just want a normal round cake table. Cake is my thing (I eat far too much of it) so we wanted a cake cart!"
"She made donuts, brownies, cupcakes, a mini cake and the main wedding cake, which was a 2-tier cake. I was over the moon with how it all turned out and it was probably my favourite styled area of the whole wedding. The slate and old window frames were sourced from Romsey Reclamation Yard and the wonderful Merrie from Merrie and Bright did the calligraphy."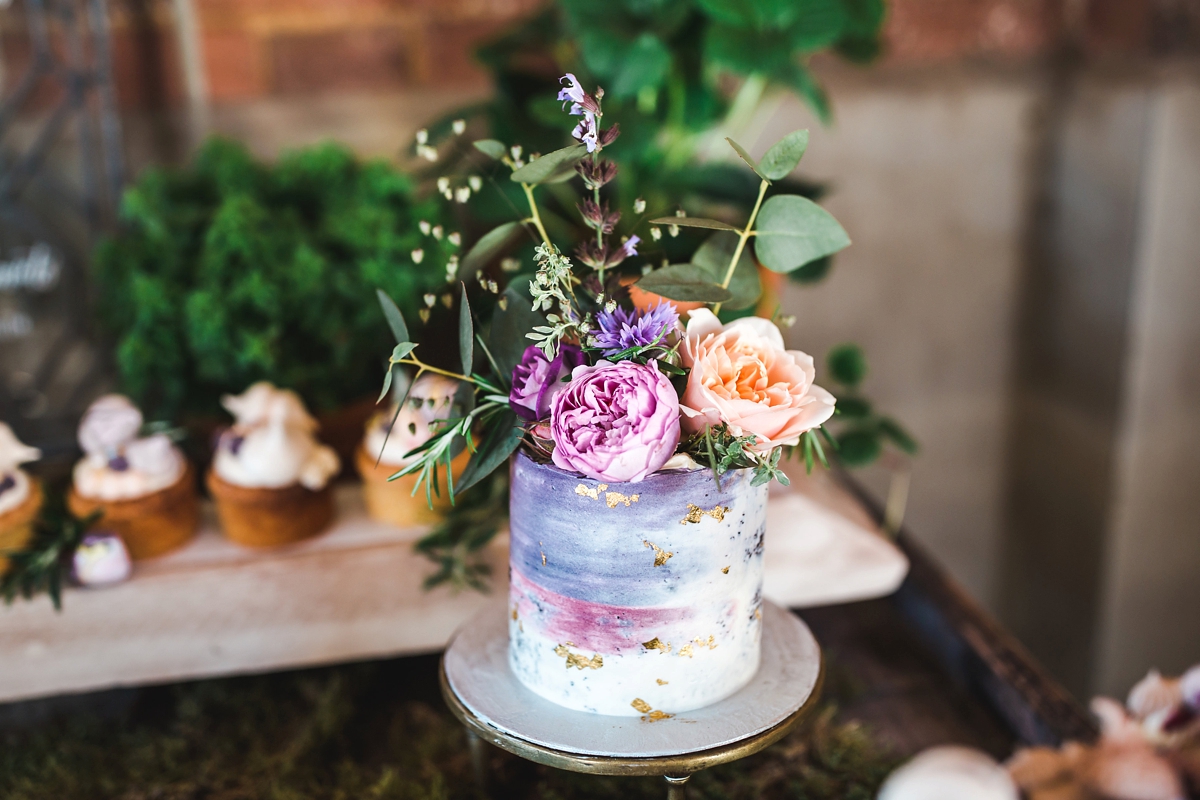 "We hired an awesome cart from Virginia's Vintage Hire. We styled the cart the day before with props from our collection at What Peggy Did Next and Harriot at Jemima Cakes added her masterpiece on the day of our wedding, with Catherine providing the decorative florals."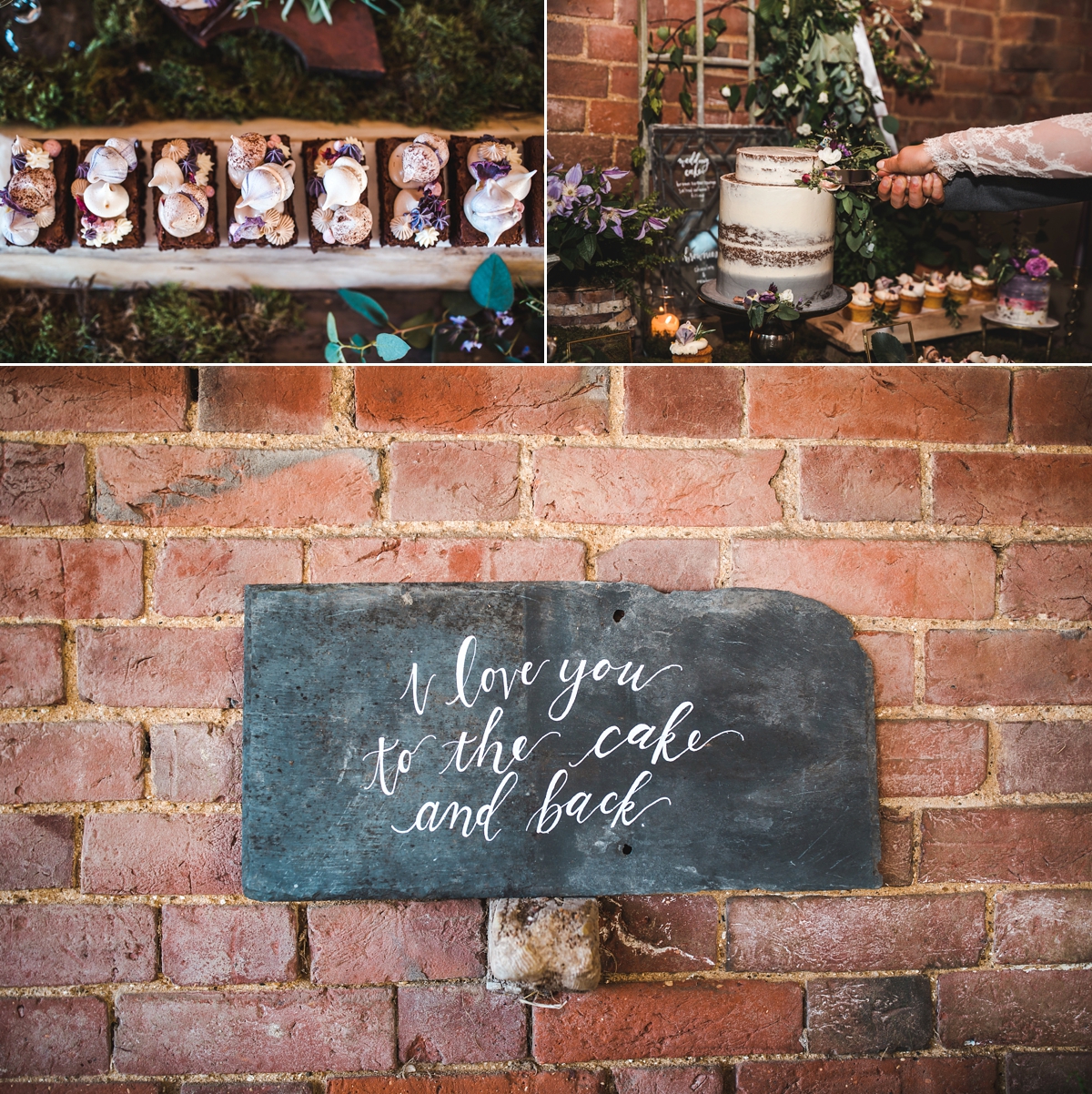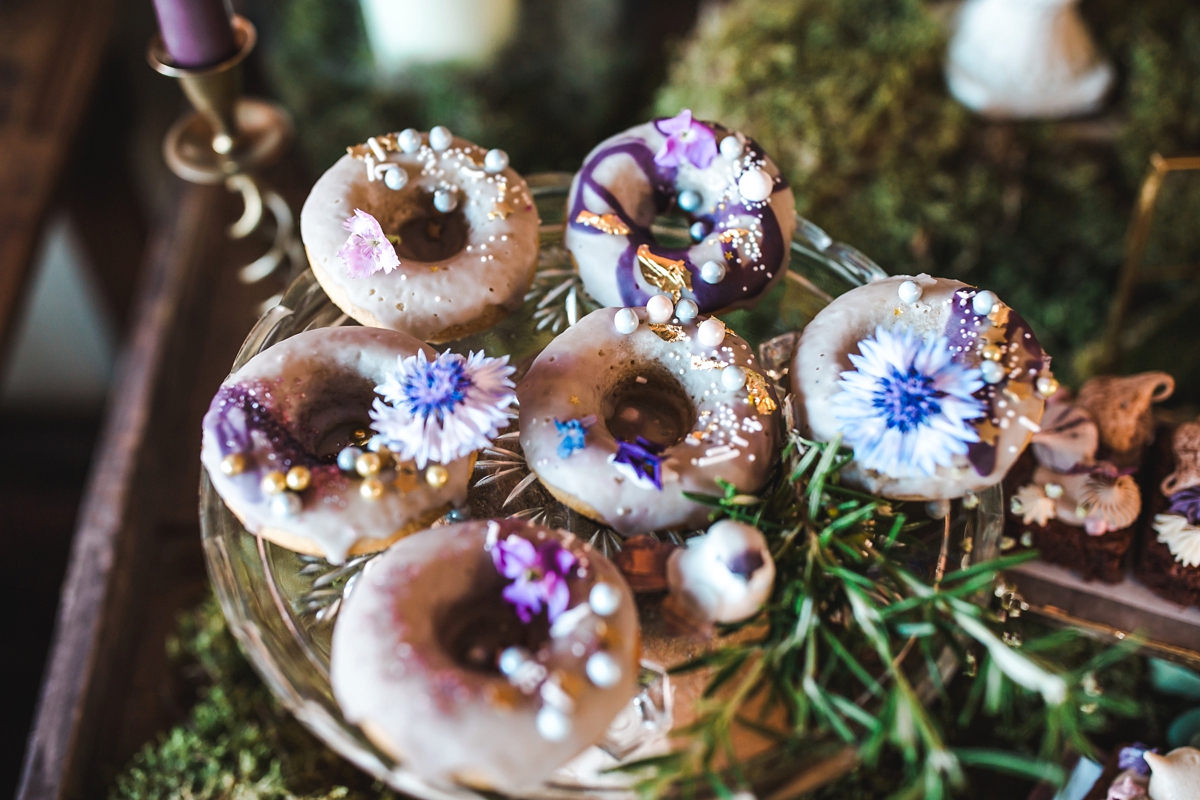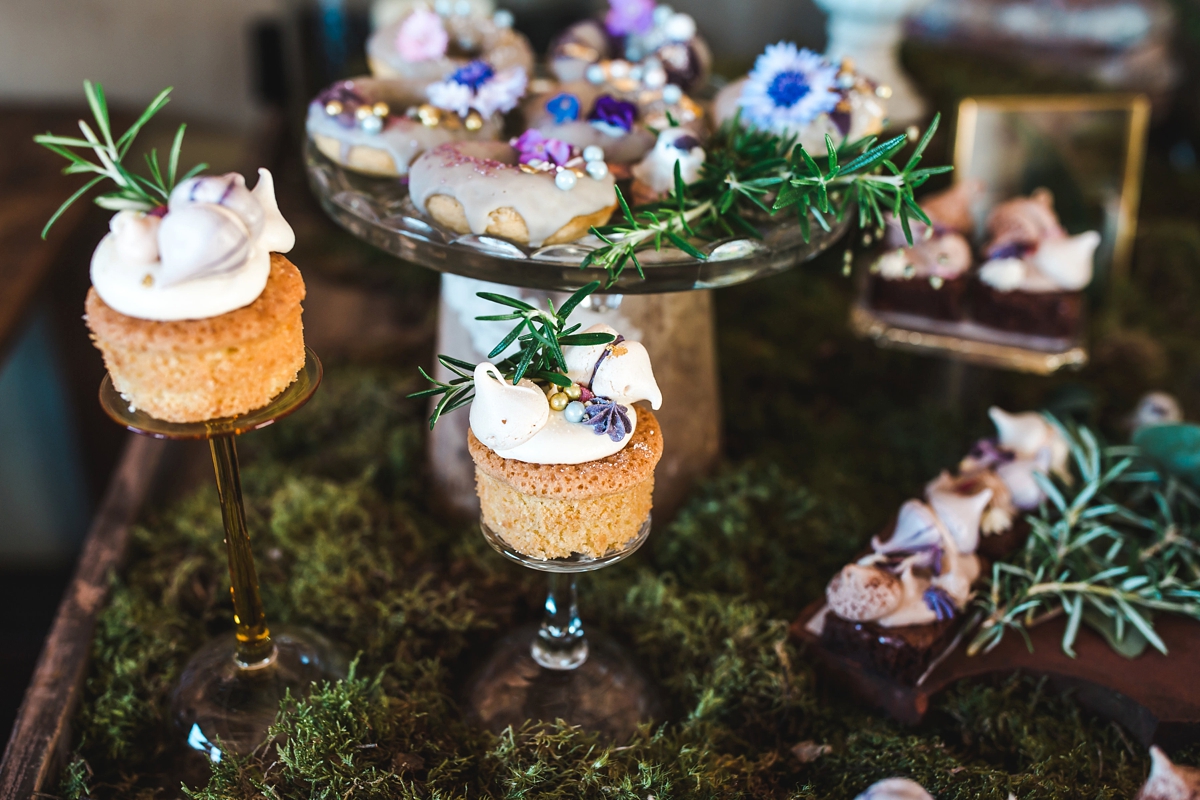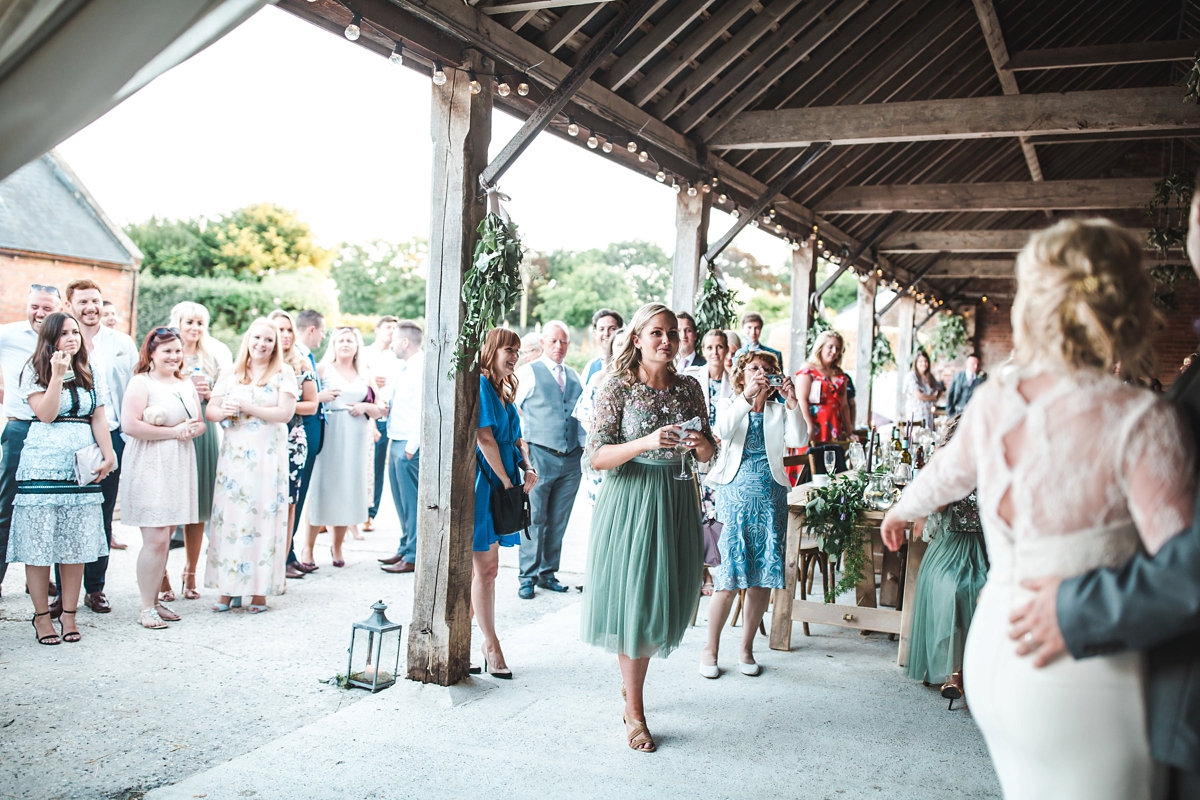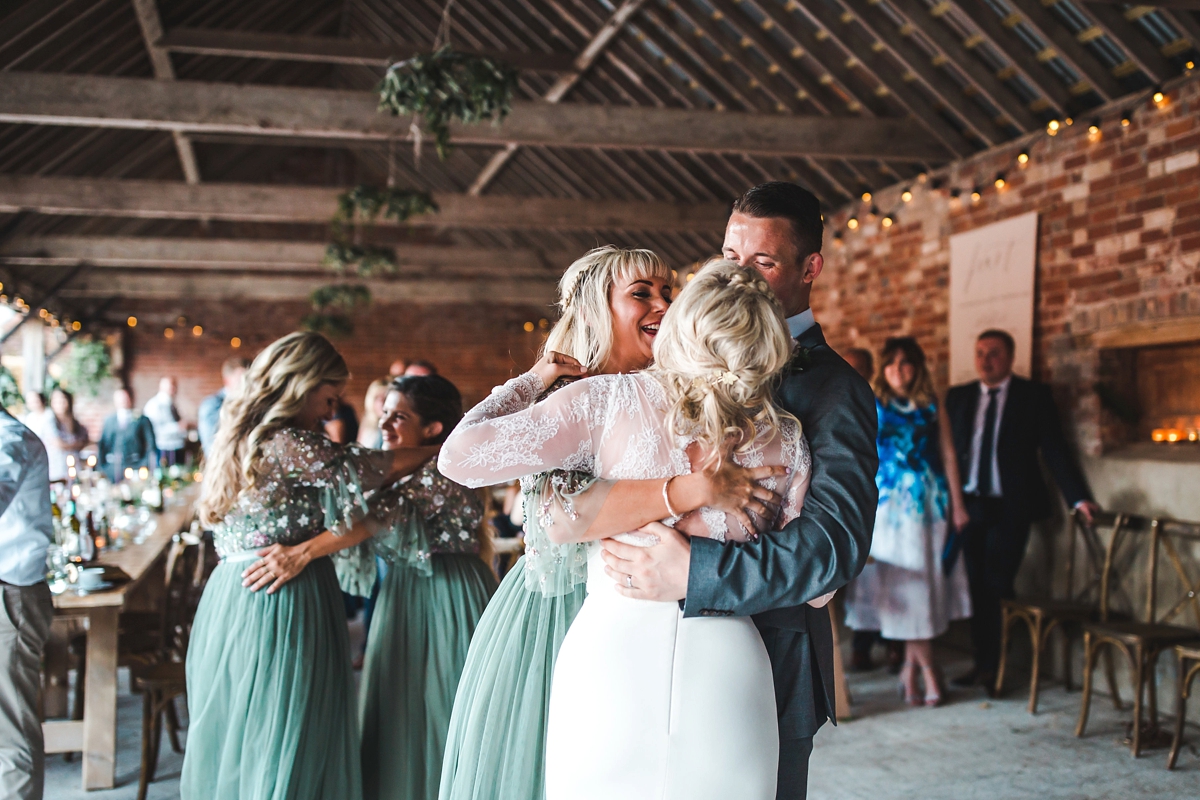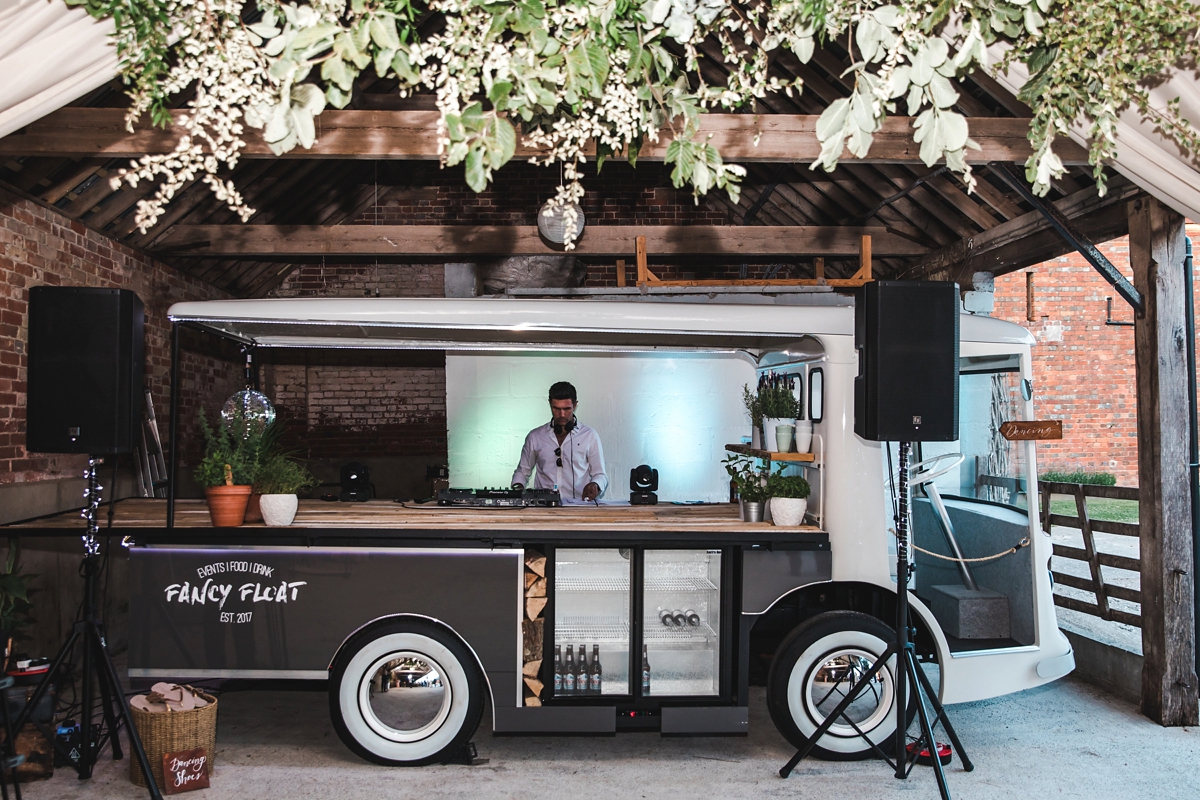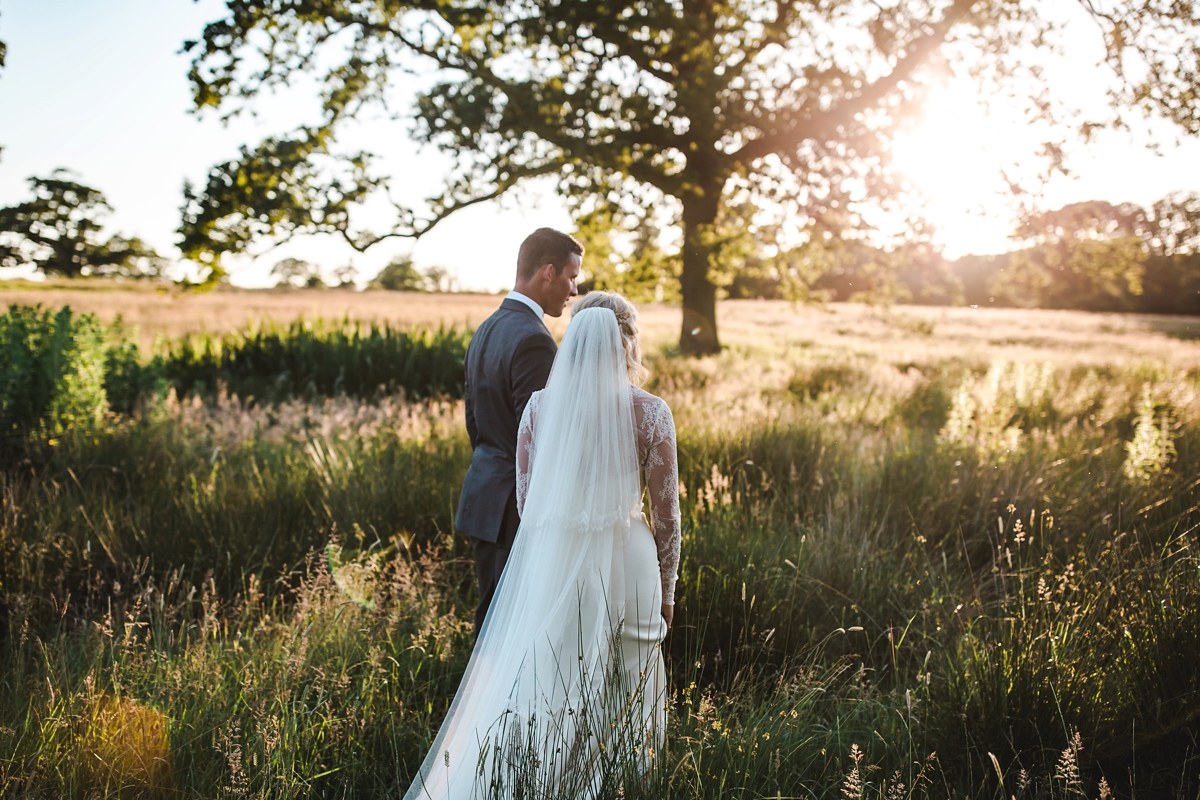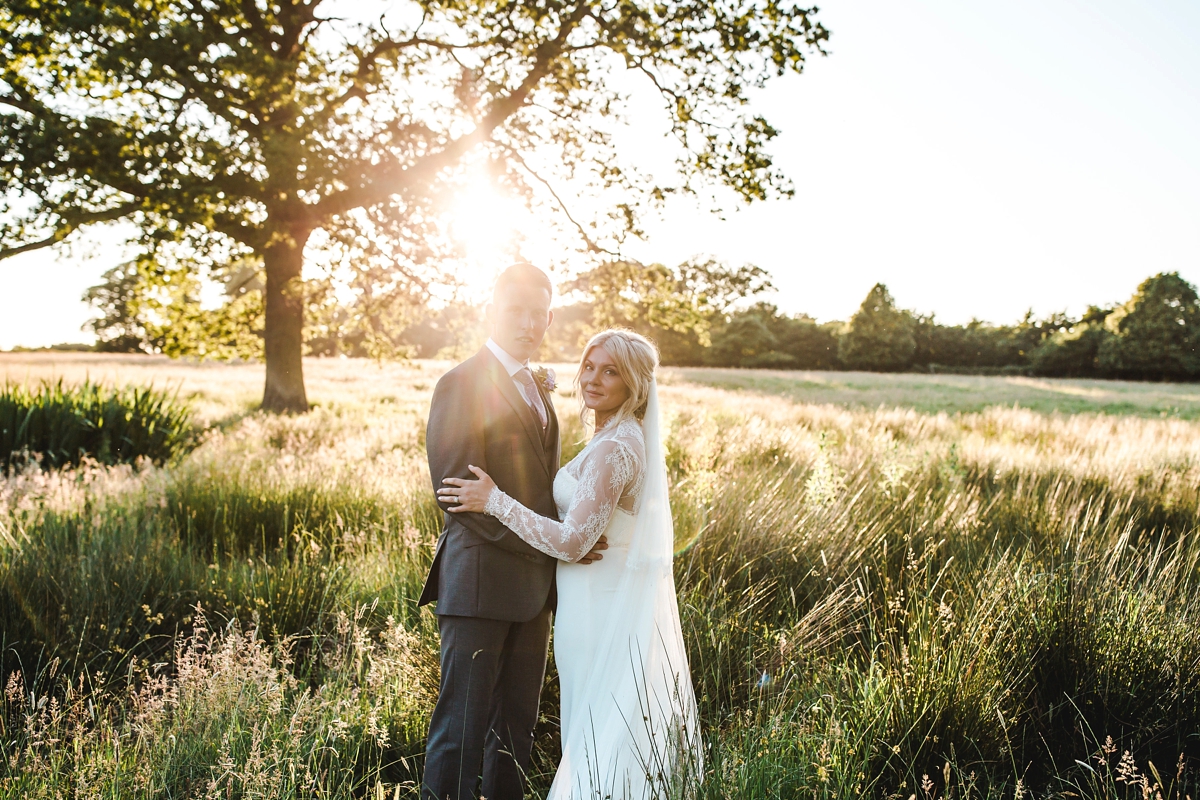 When asked what her favourite part about the day was, Helen replied that gaining a husband was!
"Also, having our friends and family together for the whole weekend was a highlight as it was a rare and very special occasion."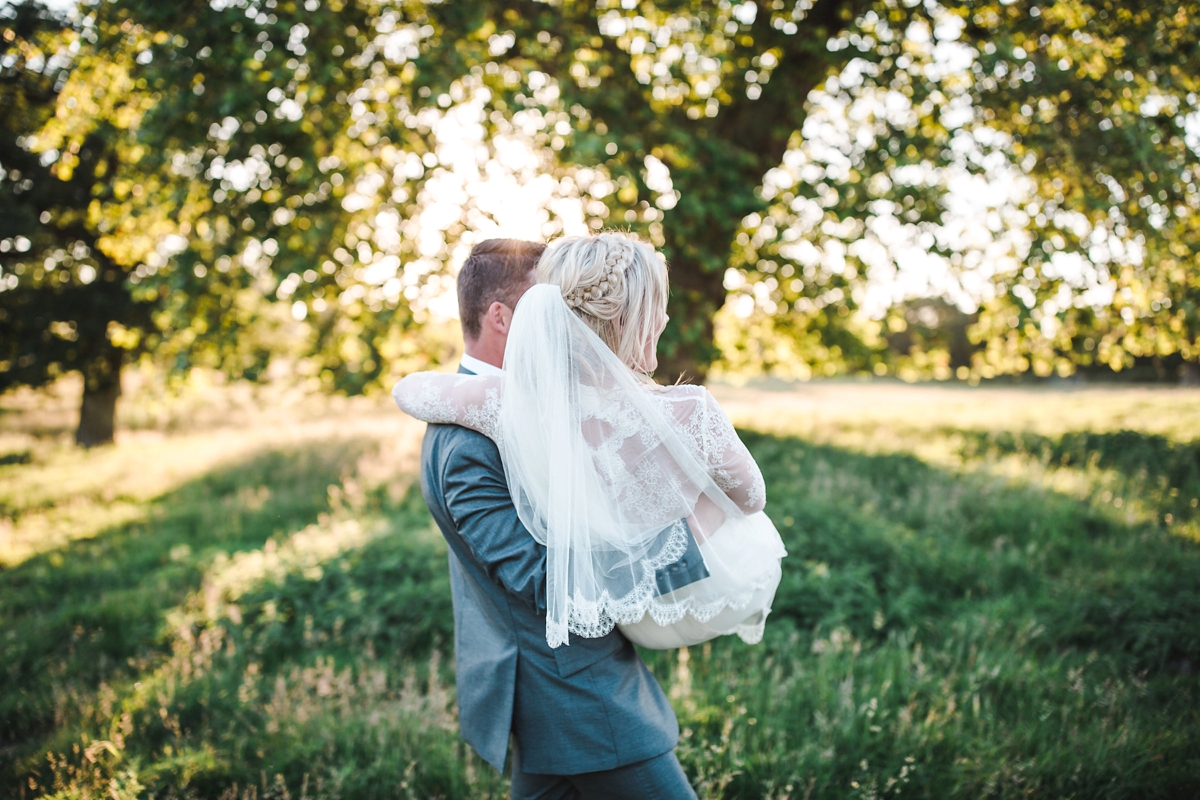 After the wedding breakfast and speeches, the pair performed their first dance to You and I by John Legend before DJ Jethro Meyer kicked in.
"We loved Jethro as soon as we met him for the first time. I wanted a really cool photo booth so Jethro agreed to use The Fancy Float as his booth. We lit up the float and drove it into the side of the barn so the guests could all dance in front of it. It was the best feature and a proud moment to see it in all of its glory. It was the first time we'd used it as a DJ booth (it's part of What Peggy Did Next). It's normally a bar or posh buffet table! Everyone loved it. It's not every day you see a milk float on a dance floor! Jethro arrived early to provide background music throughout dinner and the PA system for the speeches."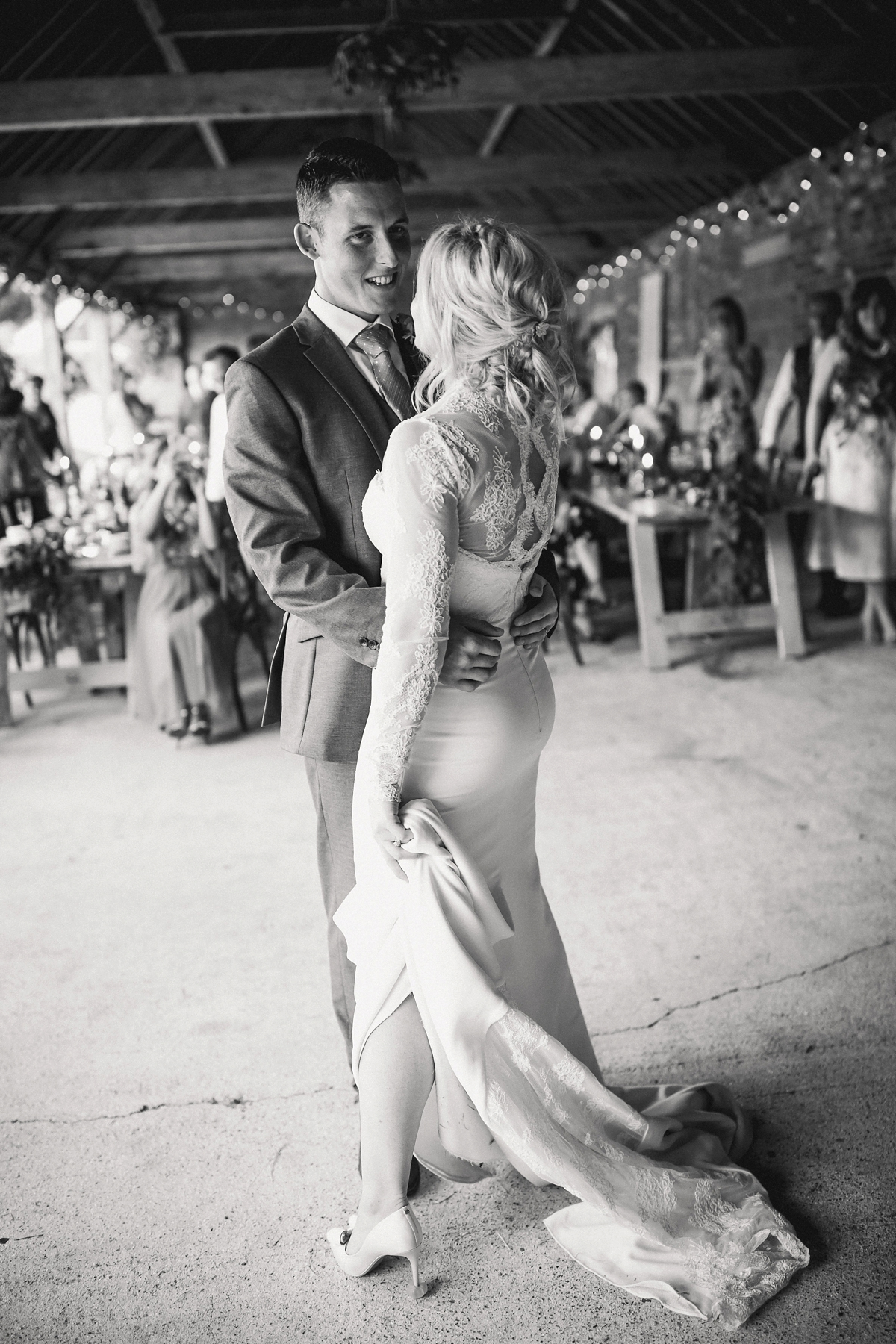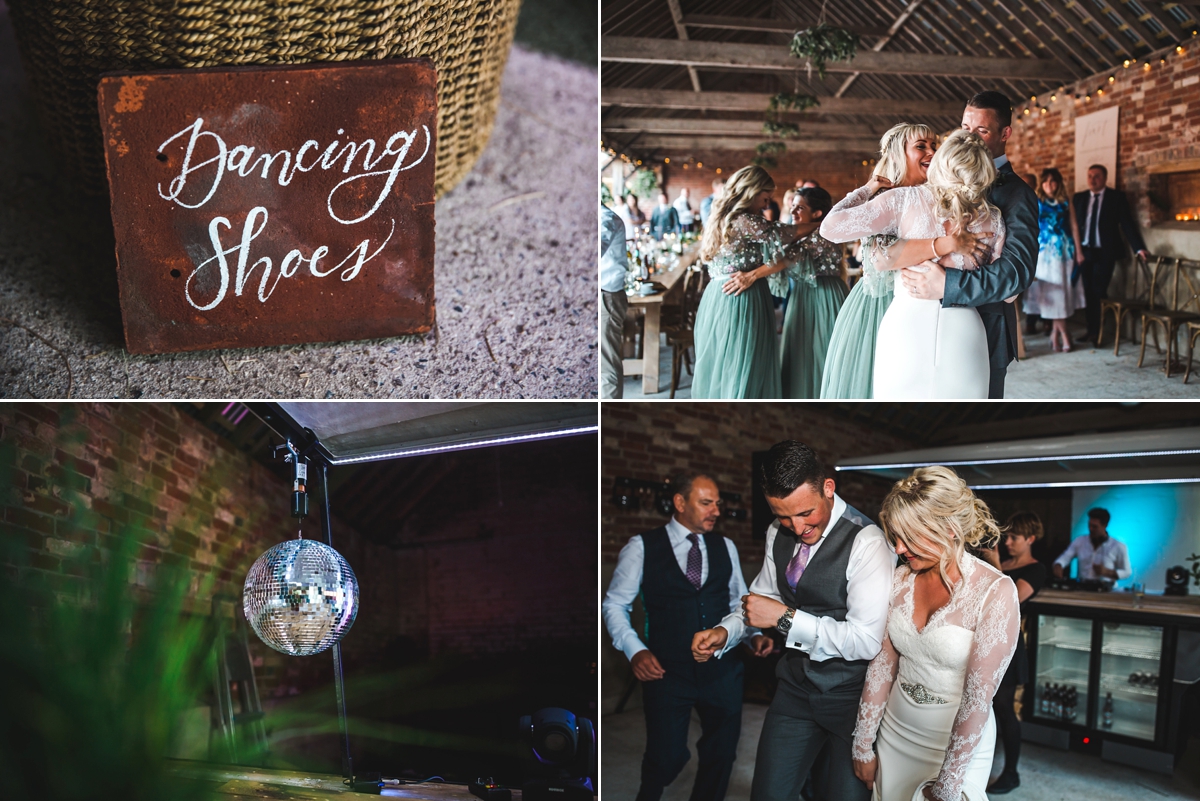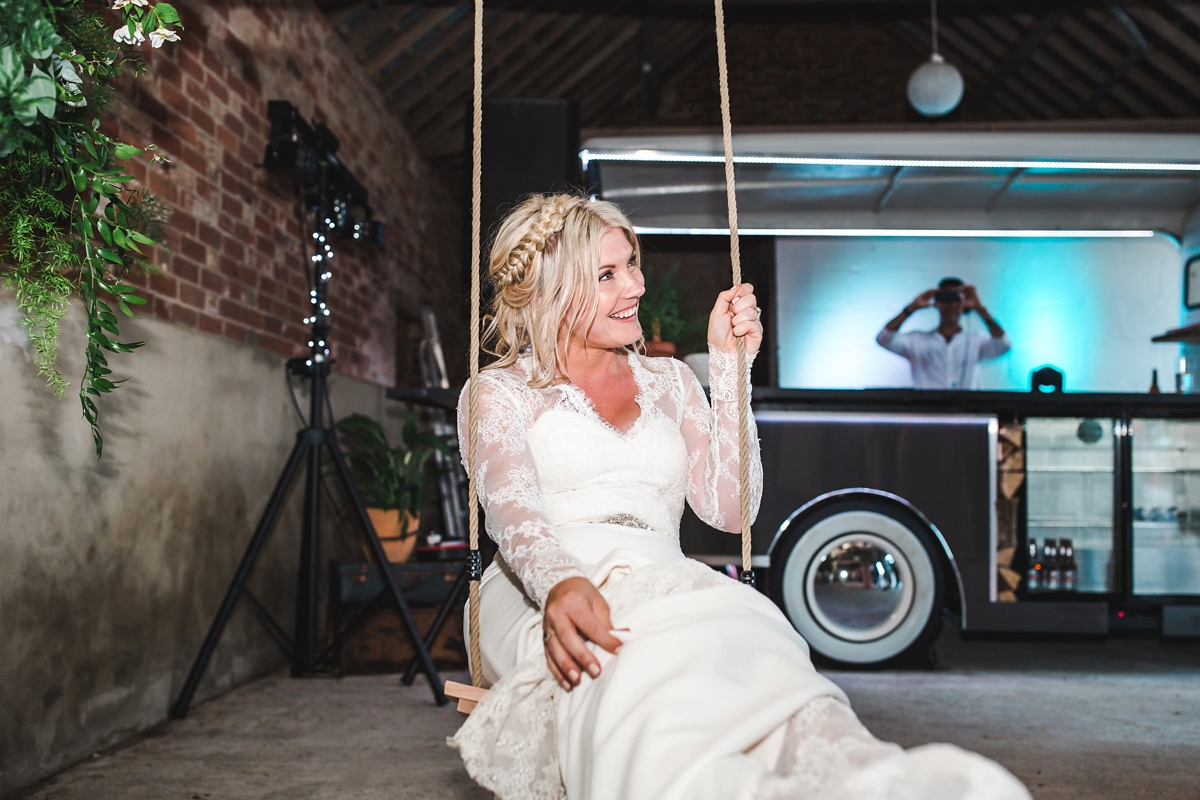 Words Of Wedded Wisdom
"Hire a wedding planner – I can recommend a good one..! Jokes aside, listen to your photographer when she wants to catch the 'golden hour' of light. It provides the perfect moment to stop and take everything in. Also delegate – don't take too much on in the run up to the wedding!"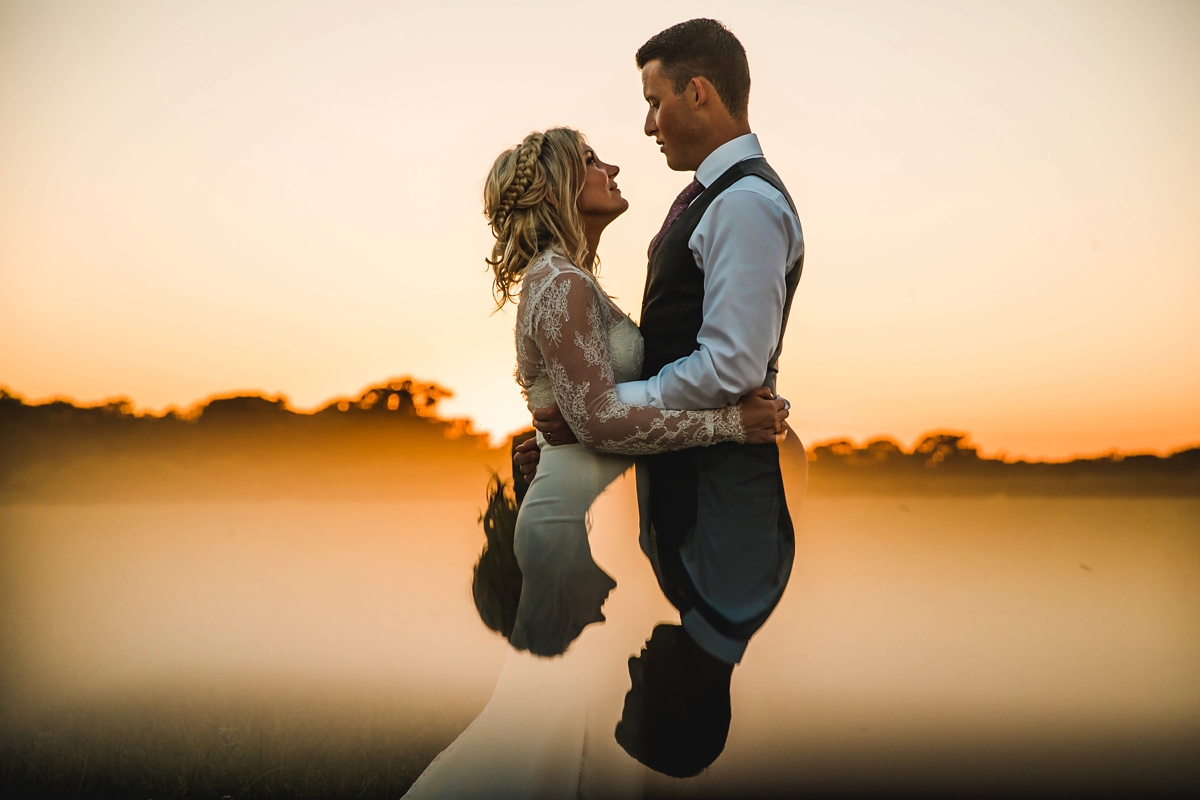 A big congratulations to Helen and Dan for pulling off such a wonderful day! We can see why Helen's a wedding planner – all you need to do is take a look at these gorgeous images. A great big thank you too to Eve Dunlop for sharing them with us.
Until next time…
Much love,
Holly x