bridalNEXT London is super special this year because of our new and level up-ed team up with Love My Dress to champion the best new, emerging names in the wedding industry.
It brings a double whammy of a prize of a years worth of support from both Annabel and Most Curious, awarded to the winner of the most innovative brand in the line up of 20 fresh wedding suppliers. Before we go any further, we want you to know you can save 15% on all ticket purchases, workshops and merchandise through to midnight on 8th December. Simply use code 'LOVECURIOUS'.
So with no further a due, please meet the line up of makers, artisans, graduates, pioneers and innovators bringing something new and exciting to weddings and our creative scene, our bridalNEXT London 2020 members.
If you're feeling a little Californian cool when you look at Pink Palms' work, there's a reason – Ashleigh set the business up after moving back to London from LA. She wanted to inject something a little fresher into the UK wedding scene, and so her styling business Pink Palms was born. Her work is often inspired by contemporary interior design and fashion trends, showing you exactly how to transform a space in ways you never thought possible. She's also offering 10% off any service booked at the fair, so you need to get yourselves down.
Image by Beth Lavin Branding
Main image at top of page by Elena Popa Photography (picturing the work of Pink Palms)

Ink & Thimble is a creative embroidery studio dreamed up by Julia Bethan. Her bespoke embroidery draws on her years as an illustrator as well as her love of meaningful sentiment, culminating in her creating bespoke embroidered pieces that reflect your love story. Whether it's birds on a wedding dress or boats on a denim jacket that you feel are crucial to representing you, she can depict in her wonderfully whimsical style. She also takes commissions for love letters, tangible love letters with your exact handwriting embroidered, to act as a keepsake of the day forever.
Visit the Ink & Thimble website
In each and every Fluoresse design, you can see the years of experience in the fashion industry that Jess, its founder, has. She brings together bold colour combinations and intriguing textures into gorgeous floral arrangements that will have you beaming. Her mission is to make sending flowers just as exciting as receiving them, and to be honest with you, we think she's pretty much nailing that.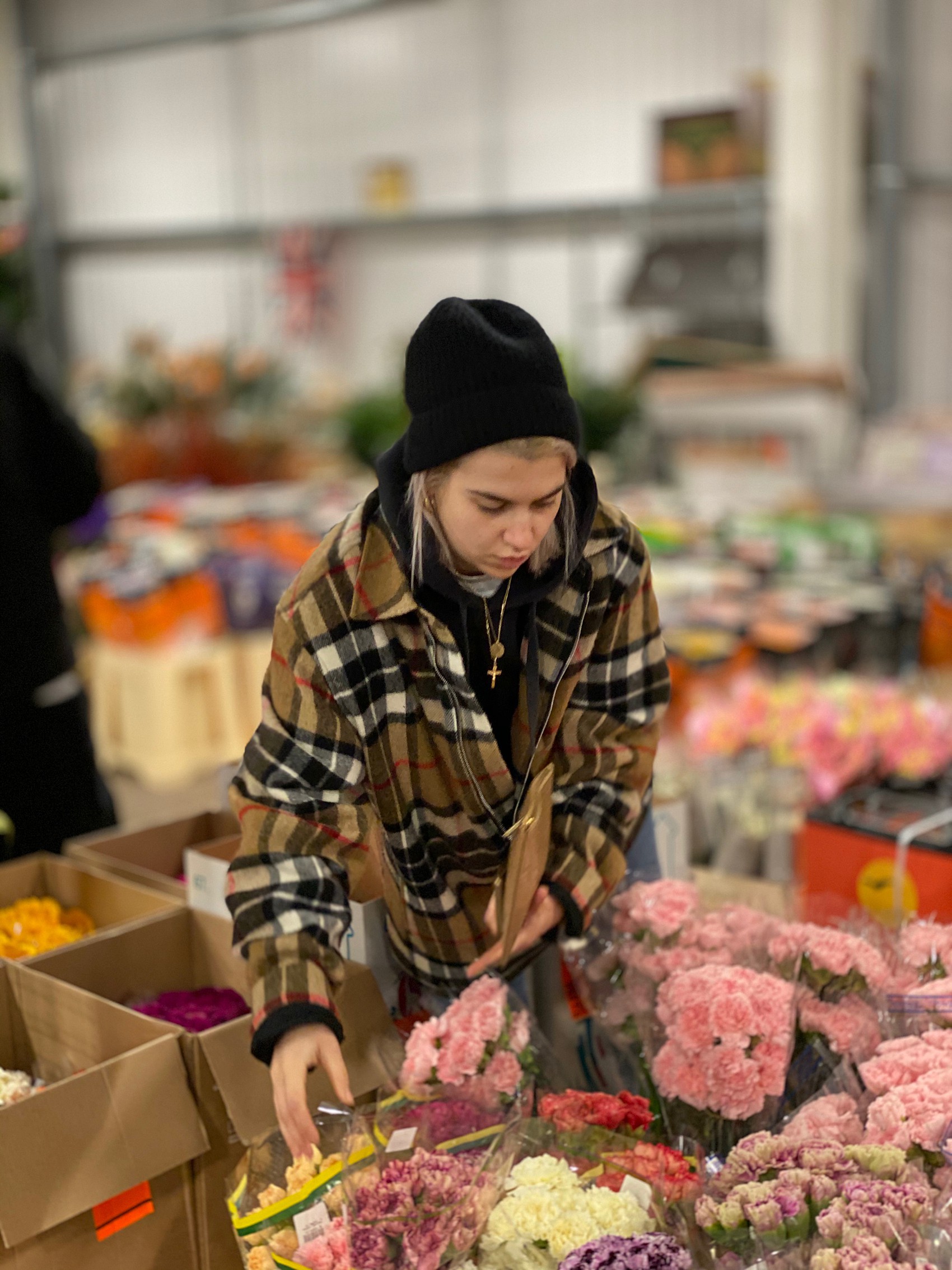 The Big Red Box is, as it says on the tin, a big red box – but it's a big red box that's going to enhance your wedding tenfold. Gone are the days of boring guestbooks, and here are the days of incredible memories that you can keep forever. This iconic telephone box houses a recording device to which your guests can leave you a message of love (or of mischief). Afterwards, you get them all collated onto a USB (that's red telephone shaped, no less) so you can play them back whenever you want. We love how genuine the emotion is in this, and the range of drunken to delighted messages you'll get – come and listen to some excellent examples at the show.
Lucy Burton Cakes

+ Follow
Lucy is London-based baker making celebration cakes in her mini 65 sq ft kitchen in Bermondsey. She trained at Leiths School of Food & Wine, and has also work as a food stylist, home economist and recipe writer for a number of high street brands. Each cakes is designed bespoke and she loves to use seasonal ingredients fruits and flavours in the sponges and fillings, as well fresh and also dried flowers, foliage and elegant gold leaf for decoration. She'll be showcasing a couple of new decoration styles and flavours for 2020 – such as strawberry and white balsamic, and hazelnut cream and burnt caramel. Mmmm.
Visit the Lucy Burton Cakes website
Sophie Rose Bridal

+ Follow
Designer and dressmaker Sophie Rose Bellchambers began her design life working closely alongside Sophie Cranston, founder of luxury fashion label Libelula as well as freelancing as a dressmaker in a bridal boutique in Hampshire. She saw a gap in the market for beautifully crafted, luxury gowns designed and made in Britain, that would evoke a sense of confidence and comfort. So in 2018 she launched her own brand Sophie Rose Bridal, citing the inspirations from rolling oceans in autumn, to the falling blossom in spring and all the feelings you get from being in those environments, calm, free and graceful.
Visit the Sophie Rose Bridal website
Though she's a relative newcomer on the block – you've got to be, for bridalNEXT! – Elspeth's carved a name for herself for her romantic floral installs. Inspired by the seasons and a passion for nature, she marries classic and contemporary perfectly with whimsical arrangements that will blow your mind.
Tihara is FRESH out of UCA Epsom 2018 Fashion Design alumni. Her graduate collection was a heartfelt celebration of the Windrush Generation (which included her Grandfather from St Lucia) and the beauty of the Caribbean. She is working on some new bridal items especially to launch at the show, which will include her signature raffia colourful hand-embroidery, mixed with faux fur, knit textures and statement accessories and there will be Caribbean inspired pieces. We are excited!
Visit the Tihara Smith website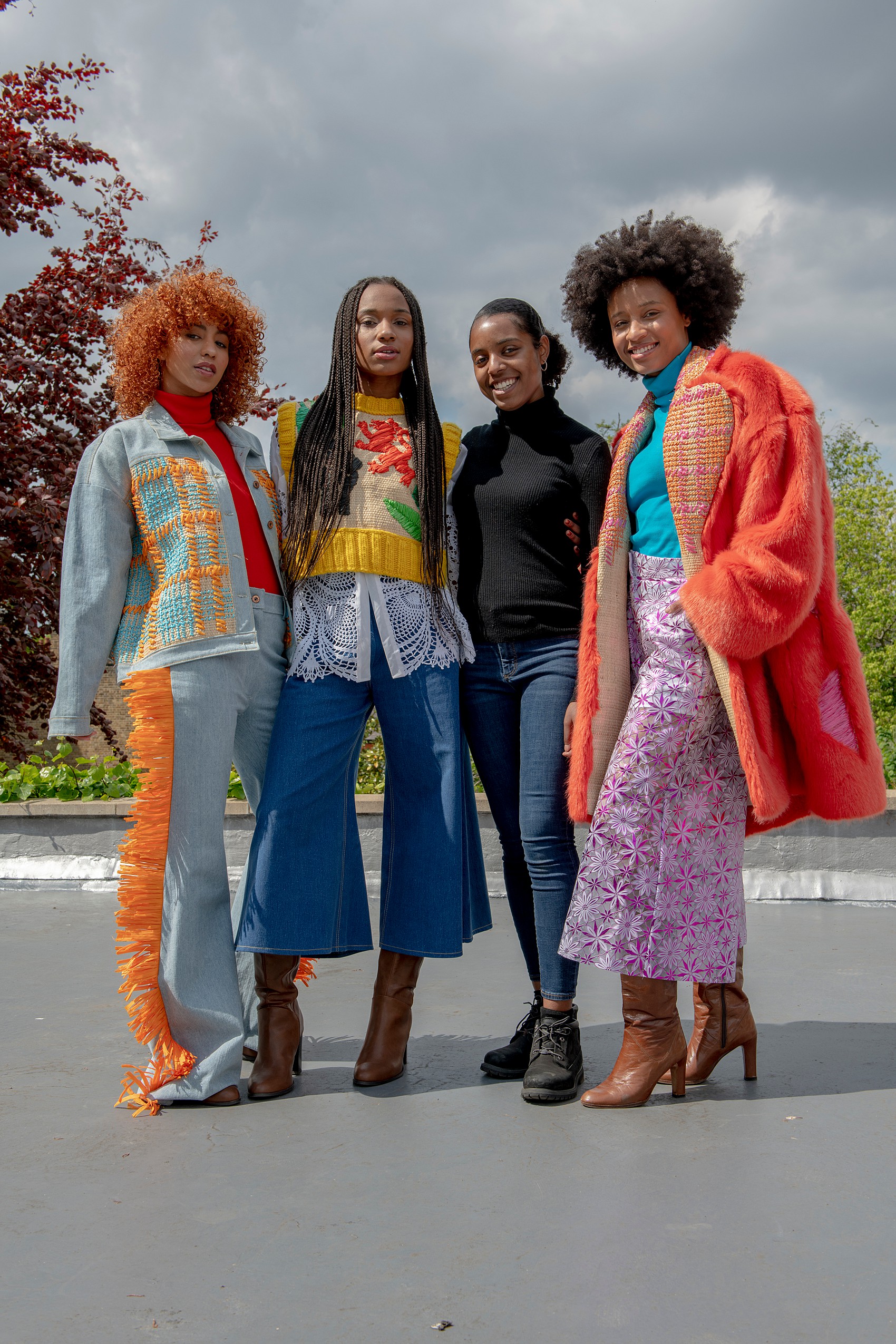 All My Years are shaking up the wedding game with their stationery suites. The invite collections feature romantic designs reimagined with bold typography and modern colour palettes, created by Amy once she got engaged herself and couldn't find anything discerning for the modern romantic. She's launching 2 new designs exclusively at the show, so make sure you head to her stand to be the first to see them.
Visit the All My Years website
Laura Martha Photography

+ Follow
Laura describes her work as reportage with fine art details, and she loves to find the poignant moments in the candid shots but also has a passion for nailing a wonderful portrait image on the day. Laura worked in fashion for 15 years which does inform her artistic style. Her photos are so natural and she has an unusual knack for capturing emotion while avoiding the cheesey, her imagery is full of real smiles, belly laughs and happiness, yet she still makes everyone look effortless cool and relaxed.
Visit the Laura Martha Photography website
Sewn Right Studio

+ Follow
These fashion and bridal specialists, create bespoke gowns for the modern bride seeking a truly unique piece, built from scratch. Company founder Charlotte began sewing and making clothes at 13, inspired by her seamstress Grandmother. She studied Fashion in Womenswear, and her first job was in the alterations department in Selfridges, next was Net-a-Porter but it's only been in the last two years she has officially moved into bridal work. Now she and her studio team can give their experience and skills to design the dress you can't find on the rails. "At Sewn Right, we make the bride the designer" explains Charlotte, "and we're not afraid to break a few rules…."
Hannah Refaat is an embroidery designer based in London. Having freelanced for couture and high-end fashion designers like Alexander McQueen (no biggie) and Deborah Milner, she's now turned her hand to luxury silk accessories, which are made-to-order featuring her unique textural patterns. Her bespoke service allows her to collaborate with clients on their wedding dresses or suit jackets, working with them to create a completely one-of-a-kind design; for her semi-bespoke service, clients can pick from a myriad of beguiling styles in her studio.
Visit the Hannah Refaat website
Lucie's journey started in fashion photography and production, but always seeking something more hands-on creative, and never feeling fulfilled, she re-trained to be a florist and it meshed her two world's perfectly.
''I like to map out the composition of a bouquet, or an arrangement just like a photograph'' Always being drawn to the simplicity of mixing florals, textures and greenery, appreciating stems naturally, just the way they are. This is something Lucie fashion-led florals bring, a signature style, big and bold with a touch of English charm.
Luna and Sol are Cat from Australia and Chiara from Italy. Newbies to the stationery world, after launching in June, these guys offer pieces with personality and fun without using un-degradable materials, with flexibility with designs so their clients can have a feel of making their own design but being guided with an existing great aesthetic. "Luna & Sol was stemmed from our love of art and our belief in sustainability,' say the girls. And you can actually grow the paper into wild flowers. One of wedding invitation collections is made on handmade cotton paper that is pressed with wildflower seeds.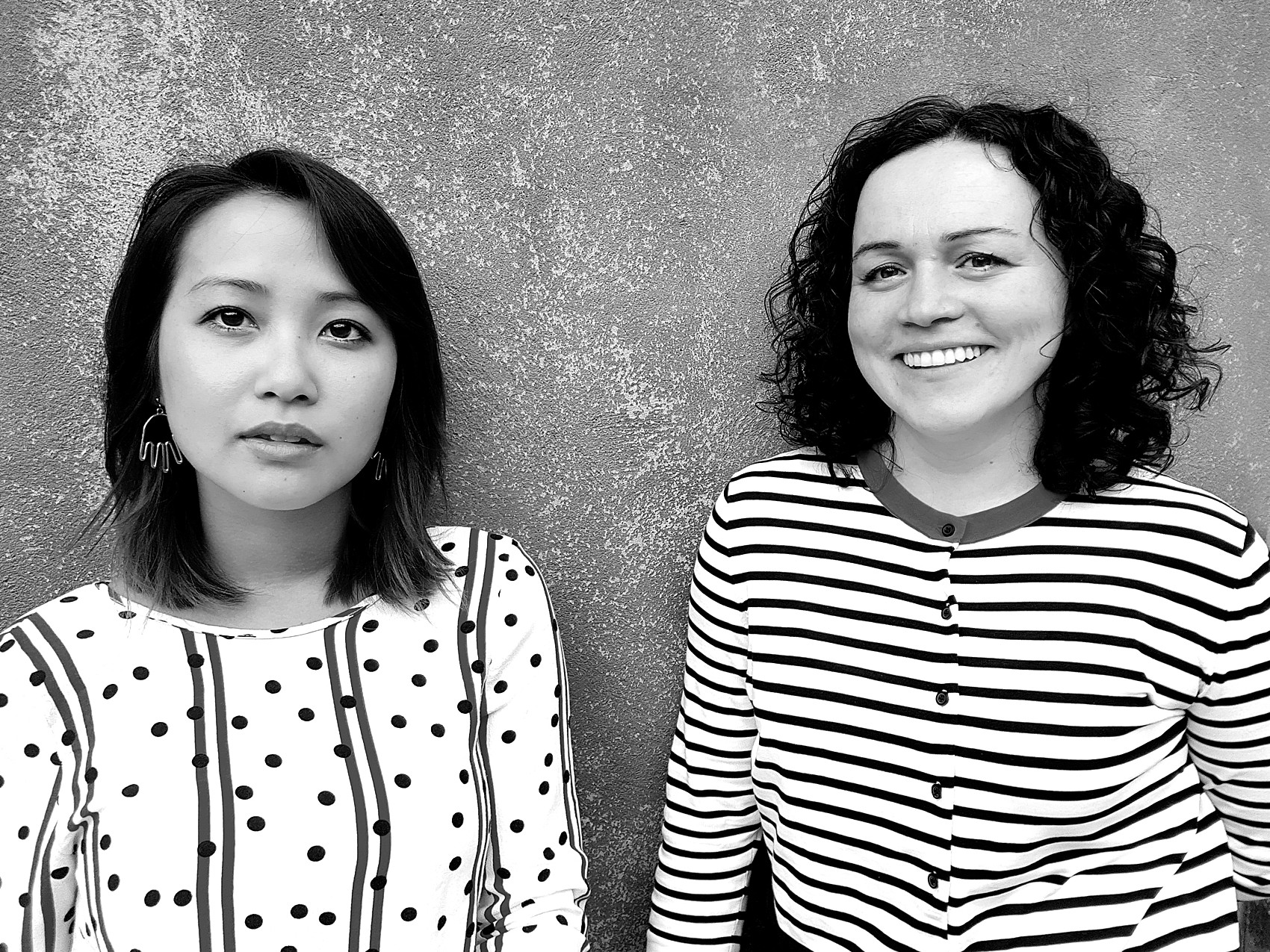 Isabel creates these enchanting everlasting flowers, each bloom is individually stitched and moulded in a light, composite fabric. A bride or groom can select from a range of blooms that she makes to order to be their bouquet or button hole. And after the wedding she can re-work them into a floral sculpture to have a forever keepsake of the day. She has been selected to be showcased in many contemporary galleries and modern craft events around the world as well as being a lecturer at the Chelsea College of Arts.
Mia's background is both in textiles and as an environmental activist. MiaSylvia is for those looking for eco and ethical alternatives in the wedding industry as she sources vintage and second-hand dresses and re-purpose them with natural dyes. The bespoke colours and patterns are hand made from natural and hand-foraged pigments, such as plants, flowers, wood, and food waste and scrap metals. Mia can also supply textiles such as table runners, napkins, ribbons, backdrops and ties and there also hidden messages taken from the language and symbolism of flowers, added by the choices of florals that she uses.
Jayne & Andi, husband and wife are co-founders of HALCYON HALCYON.  Inspired by music, art and the natural world, they offer couples a range of services, from bespoke floral arrangements & installations, to a full wedding planning service. At MC 20 they will be showcasing examples of their floral designs, and on hand to explain their tailored wedding planning service. If couples book on the day or within 7 days of the fair they will offer a 10% discount.
Visit the Halcyon Halycyon website
If you're looking for alternative entertainment for your guests, this is it. Draw My Wedding is a reportage illustration service, where a talented illustrator roams your wedding – essentially, like a journalist – drawing the day as it unfolds. Not only is it an amazingly creative way of capturing the atmosphere, energy, emotion and celebration of the day, but all of your hard work gets turned into a piece of art (let's face it, you're one already). As well as the original artworks to keep, you get the hi-res digital copies to share with your guests afterwards.
Visit the Draw My Wedding website
The House Of Petula is a florist with a conscience. They don't use floral foam or nasties in any of their designs, which instead focus on rich colours and unusual silhouttes. With deep inspiration drawn from the fashion world, each arrangement is a piece of art in floral form.
Visit the HouseofPetula website
Sister is a small letterpress studio founded by Polly Nisbett, creating contemporary and considered stationery. The subtle impression and tactile finish of a letterpress piece means that Polly really focuses on every single detail, combining a time-honoured making process (the press is powered by hand and foot) with modern fonts and design. Her work is also considered for the environment: her paper stock is all either made from 100% post consumer waste, FSC certified, recycled, or derived from natural residues like fruits and nuts. And frankly, we're nuts about her stripped back designs.
Visit the Sister Press website
The MOST CURIOUS Shows will be taking place over
three amazing spaces in 2020, the Old Truman Brewery in London on 7-9
th
February, the exciting new Northern venue Archive at Depot, Mayfield, Manchester on 29
th
February and The Fire Pit Camp in Norwich on 29
th
March.
Images supplied by our 2020 shortlist of bridalNEXT applicants