I couldn't be more thrilled to introduce you to the remarkable talent of Claudia Rose Carter today, but before I do, I want to share something near and dear to my heart.
Throughout all we undertake at Love My Dress, runs a deep and very meaningful desire to support and empower women in business. This is a very personal passion that drives everything I, and we as a team at Love My Dress, set out to achieve. It's why I am extra excited to shine a much-deserved spotlight on this lovely and talented creative artist today, as she makes her return to the wedding photography scene, having taken time off to raise her beautiful young family.
I genuinely love Claudia's photography – we've shared it many, many times on Love My Dress. She has such a gift for capturing those beautiful human moments and precious fleeting scenes. But beyond her undoubtable technical expertise, Claudia's warm and compassionate approach sets her apart. She's really bloody lovely person. She genuinely cares about her clients and creating a comfortable and relaxed atmosphere that allows for truly intimate moments to unfold. Her dedication to storytelling through her lens is evident in every frame.
Claudia Rose Carter

+ Follow
As the founder of Love My Dress, I know firsthand the challenges faced by women who juggle their passions and careers with the demands of motherhood. It's not an easy path, but it's a path that deserves celebration and support.
Claudia's decision to prioritise her family during their precious early years, is one I deeply respect and admire. But now, as she steps back into the world of wedding photography, it's our privilege to stand beside her, cheering her on as she continues to capture precious wedding moments in her own, unique style.
To help Claudia mark this beautiful moment in her career, Claudia would like to pass on two HUGE savings to readers of Love My Dress who have yet to book a wedding photographer for their 2023, or 2024 wedding. You'll find full details of up to 50% savings and how to make an enquiry, at the very end of this article.
Claudia, can you tell us a bit about yourself, and what drew you to wedding photography?
Hi! My name is Claudia, and I've been photographing weddings across the globe full-time since 2011! I've been so honoured and thankful to have many of those weddings featured on Love My Dress over the years, so you may have seen my work before.
I'm gently (but excitedly!) tiptoeing my way back into the wedding photography world following an 18 month hiatus including an exhausting pregnancy with my second son, and the birth and post-birth few months of said son!
Wedding photography for me has always been about the people; I've dabbled in other forms of photography and the most privileged position has always been that of documenting a wedding from the 'inside out' – a term more commonly used now than it was when I started in the days before Instagram is what it is now!
The responsibility, although great, motivates me to be totally present with what I'm photographing and the skill I pride myself on of learning those relationships quickly and quietly allows me to capture genuine moments across the day/weekend. I'm also a huge fan of design and food (I also co-own a restaurant with my other half), which tend to go hand in hand with weddings!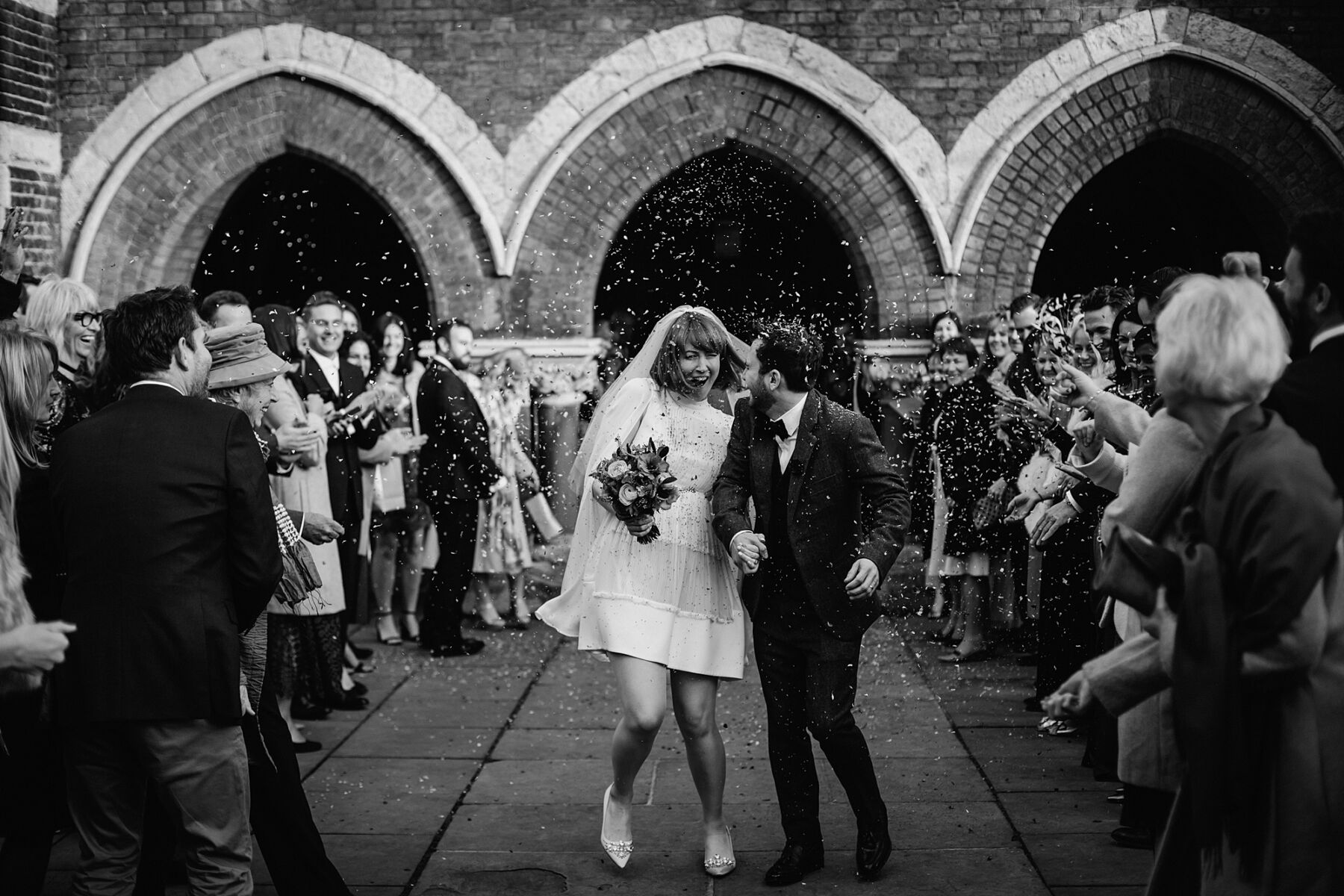 How would you describe your photography style and what makes it unique?
Honestly, I'm not sure that my photography style in itself is unique, especially in these current days where we've seen a huge influx of wedding photographers. I'm not the strongest portrait photographer, or the strongest documentary photographer.
I'm inspired by Renaissance art; I'm always looking for the nicest light in a situation, but I don't always view the 'art' as more important than the service I'm providing. I've photographed over 300 weddings and I'm confident that the collection I deliver is a perfect balance of the details, the moments, the portraits, the family photographs and the more creative 'portfolio' images.
I do believe that what sets me apart from other photographers is how I document the day, and I've received this feedback time and time again. I make people feel at ease incredibly quickly and I don't detract from the flow of the day in any way.
I want to capture the day without drawing too much attention to myself and I'm best able to do this by allowing your family and friends to get to know me, and not just the camera. So many of my couples go on to be close friends (not a necessity, but such a pleasure!)
What's your favourite part of the wedding day to photograph, and why?
I really don't have a favourite per se! The greatest moments tend to go hand in hand with the greatest emotion; so that initial moment where you look into the mirror and see yourself in your dress/jumpsuit/suit and do a silent intake of breath, the sideways stolen glances at your life partner during the ceremony, the pride on your parents faces, the head-thrown-back laughs during the speeches, the dancing ecstasy… all of those result in my cheeks hurting from smiling so much at the end of the night!
How do you work with couples to ensure you capture their personalities and individual love story in your photographs?
Mostly by not approaching the wedding day with my own set of ideals or structures; just allowing space to the day and to both the couple and their guests to feel comfortable around me. That naturally ensures a greater connection between us and allows me to capture them as they truly are; I've photographed elopements in Barcelona where the couple couldn't keep their hands off each other, to city weddings where the couple prioritise having fun with their friends and family and just want a very small handful of documentary images as their couple portraits.
I discuss the importances and expectations prior to the day too, of course.
What advice do you have for couples who are looking for a wedding photographer, and how can they ensure they find the perfect fit?
Same as with anything in life; go with your gut. There are so many incredible photographers, all at different price points, all with slightly different variations on their style or how they work. All you can do is be totally yourself in phone conversations and your photographer should do the same. It's a little like dating!
You're going to be allowing your photographer into the most personal moments of your day so you want that feeling of ease to come naturally.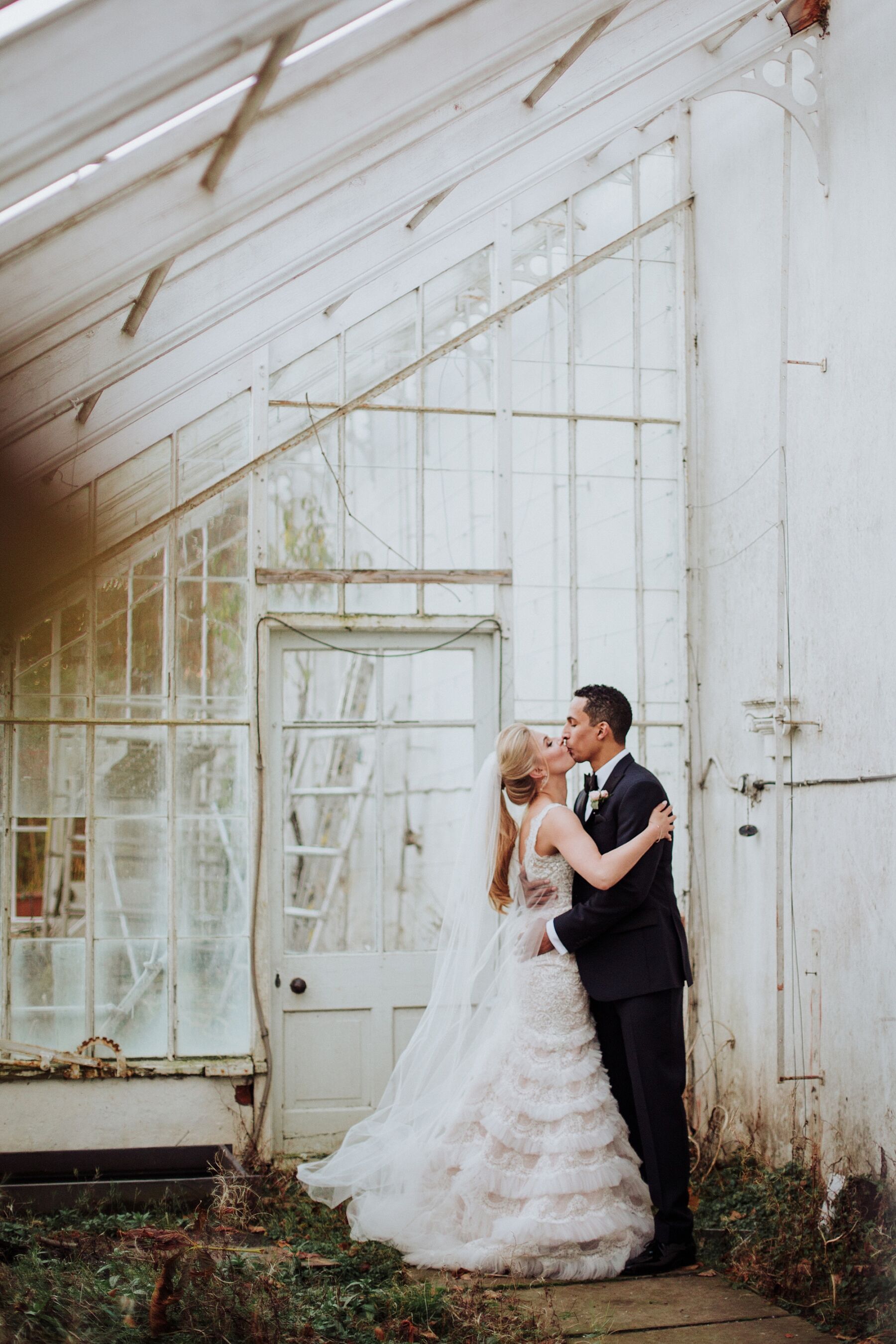 What sets you apart from other wedding photographers, and what do you feel are your biggest strengths?
My experience sets me apart from a lot of wedding photographers as I've been photographing weddings for over a decade and have experience (and flexibility!), with so many different wedding 'styles'. As a wedding photographer you tend to just hear horror stories of other wedding photographers which I know isn't the norm and paints us in a bad light!
I don't make myself or the art the most important part of the day, I don't get anyone to constantly pose, I whizz through the family formal shots, I don't turn up with a million bits of kit and I don't stand up in front of guests during the speeches 😉 I'm understated, can be a lot of fun, I'm empathetic and calm.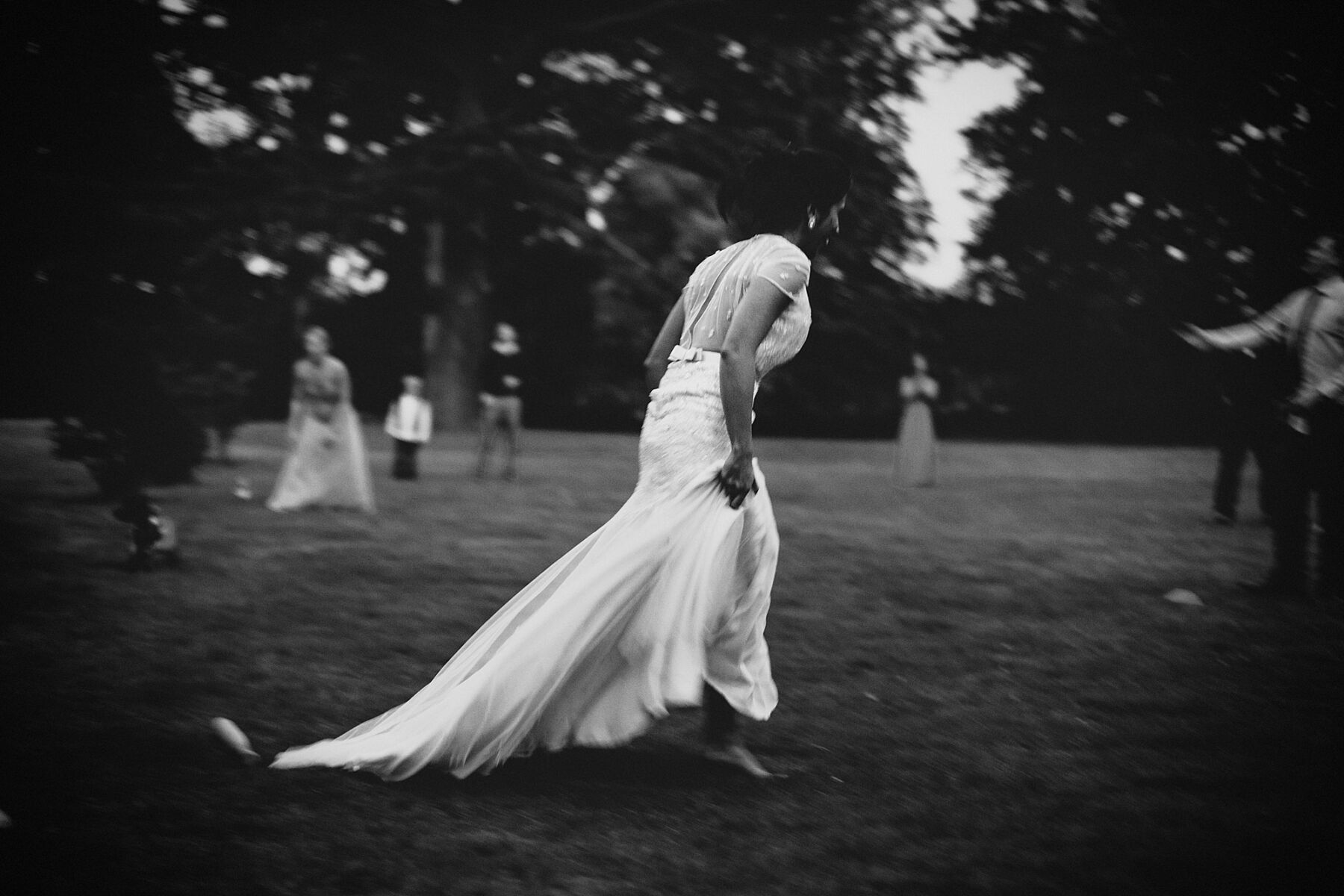 What's the most important thing you've learned about capturing authentic moments and emotions in your wedding photography?
To inspire and capture authenticity in what is in front of you, you have to exude that from yourself.
What do you enjoy doing when you're not photographing weddings, and how does this influence your photography work?
Mostly just doing the school runs or washing pants on repeat (we have three boys, 11, 9 and 1!). I also co-own a 2 AA rosette restaurant with my other half where I handle most of the marketing, operations, payroll and design.
My day to day tends to be fairly boring which just makes me appreciate the opportunity to travel and meet new people at weekends all the more so!! It allows me to be totally present on your day as I have genuine gratitude to be part of the celebrations.
Exclusive Savings For Love My Dress Readers
After having taken time off to focus on her young family, Claudia has many key dates still available for shooting weddings in 2023 and would like to offer Love My Dress readers the following huge savings:
Save 50% on 2023 Weddings
50% off full or short day packages through 2023 – pay only £800 for full day photography for 2023 weddings.
Save 25% on 2024 Weddings
25% off any dates booked for 2024 – pay only £1200 for full day photography for 2024 weddings.
To make an enquiry:
Email: [email protected]
Website: claudiarosecarter.co.uk
Instagram: @claudiarosecarter
claudiarosecarter.co.uk