Wherever you are today, now is the moment to escape as we welcome a wedding venue unlike any other to Love My Dress. The Bodleian Library is an Oxford landmark, an iconic venue that stands out in a city known for its beauty and history.
It is simply an incredible location for a celebration so let's take a moment to find out more about this unforgettable venue.
Bodleian Library Weddings

+ Follow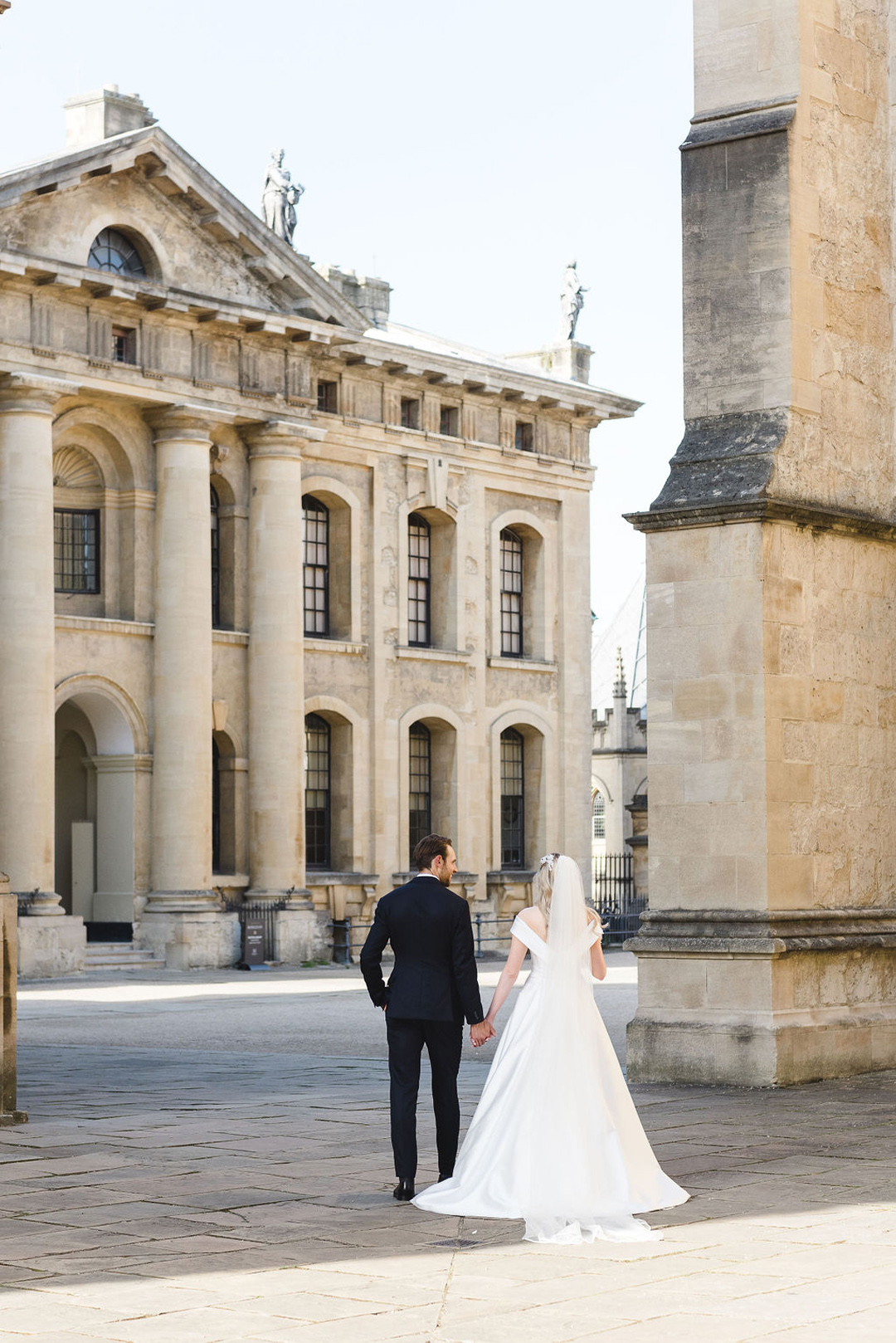 Image Credit: Weddings by Nicola & Glen
Set right in the heart of Oxford, the world-famous city of 'dreaming spires' that overflows with character and romance, The Bodleian Library provides the most extraordinary backdrop to your wedding day.
Step inside and some of the grandest rooms are licensed for civil weddings and partnerships and there are spaces that are perfect for intimate ceremonies or large and jubilant celebrations with all your friends and family.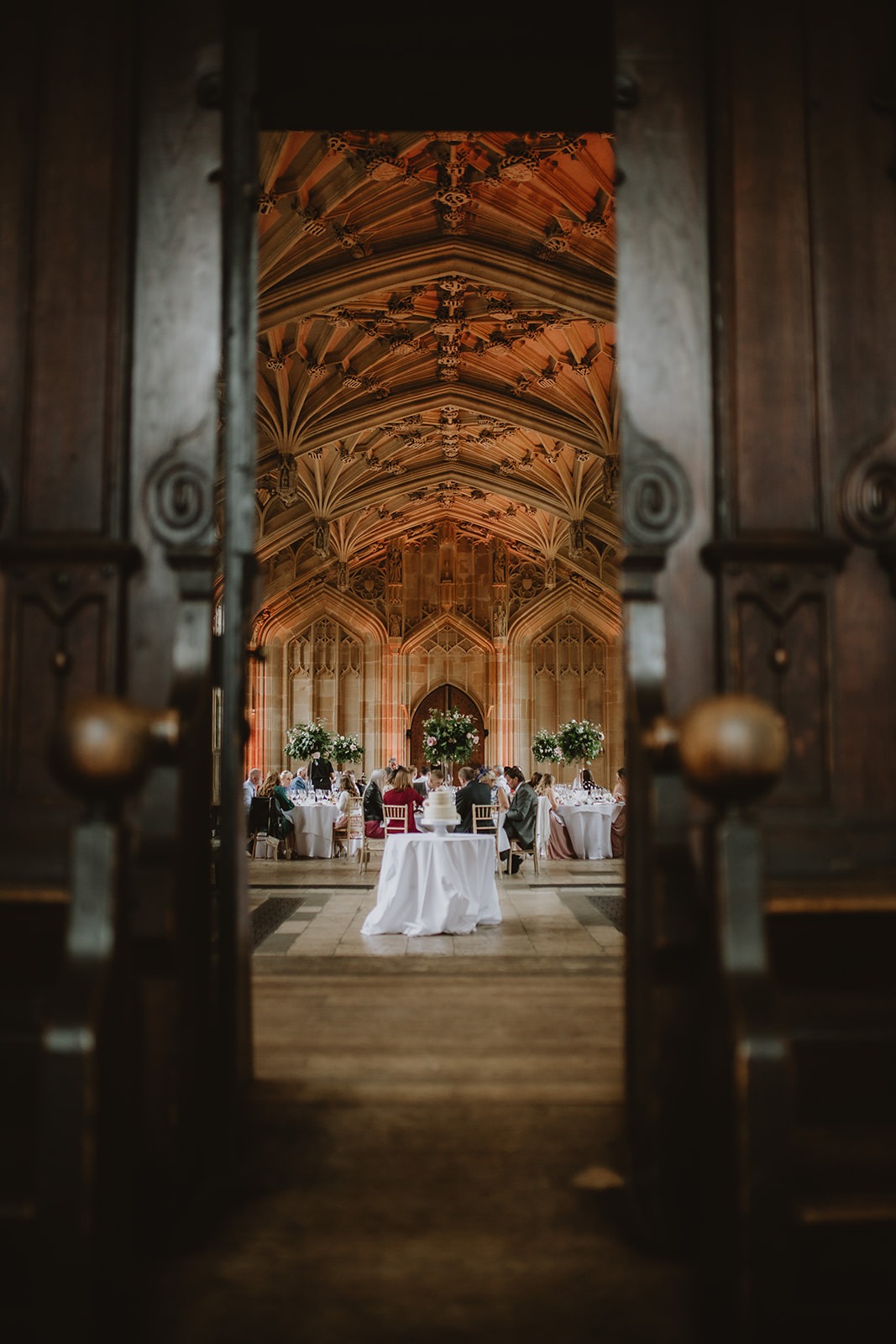 V&H Photography
Hannah Vinten, Wedding & Events Officer at The Bodleian tells us more:
"The Bodleian has three main wedding packages; ceremony only in Convocation House, ceremony only in the Divinity School and the ceremony and/or reception in all three rooms."
"Convocation House, originally built in the 17th Century, is the most popular space for ceremonies, seating up to one-hundred guests. The room features a breath-taking fan-vaulted ceiling and intricately carved woodwork including the fixed benches with chapel style seating."
"Adjoining Convocation House is the anteroom, Chancellor's Court. This room is used as the private entrance for ceremonies that take place during the day."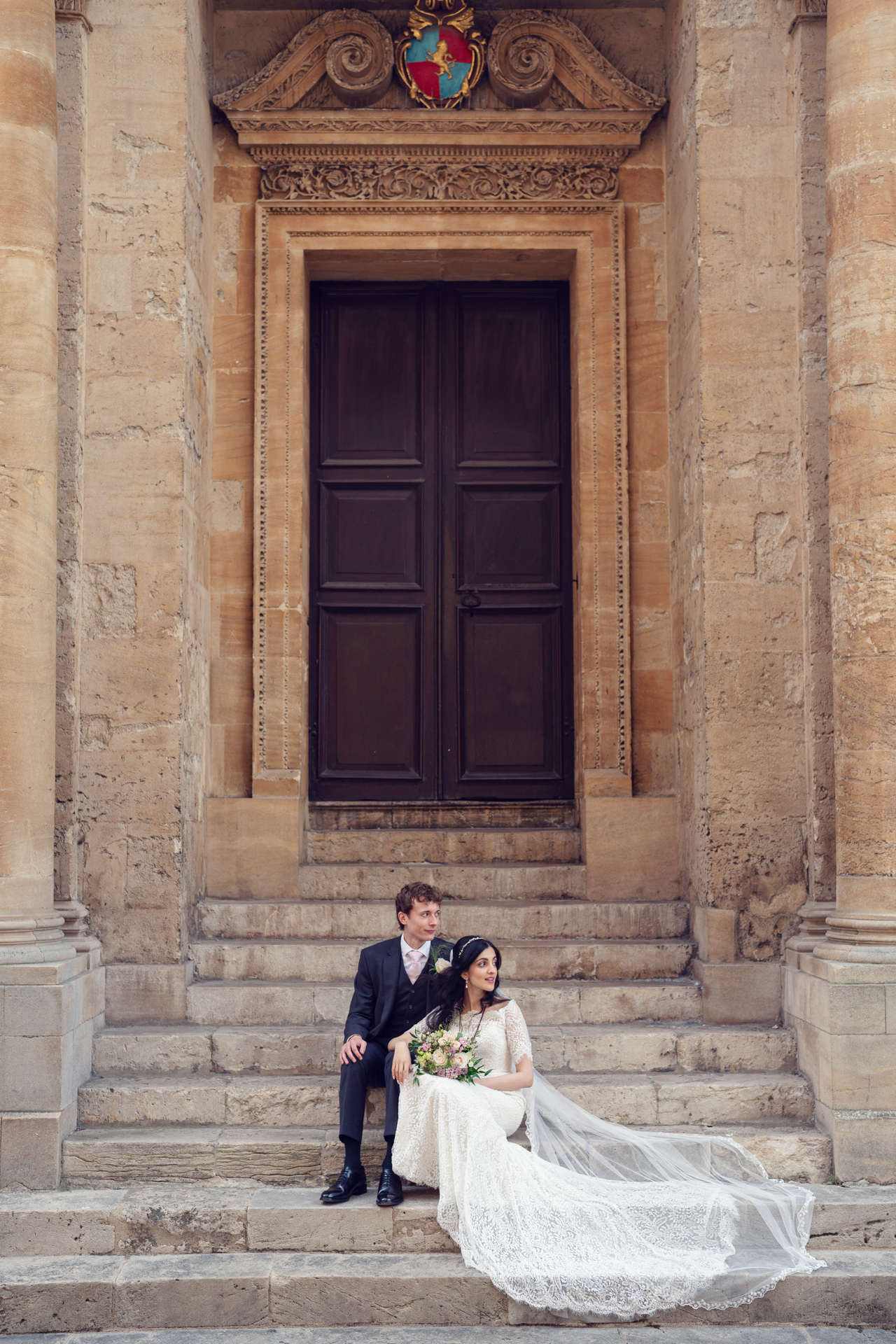 By Lumiere Photography
"The magnificent late-gothic Divinity School is mesmerising space for wedding receptions or for slightly larger ceremonies of up to 150 before guests head onto another venue for their reception."
"The striking stone-carved ceiling and the warm stone floor create a flare of grandeur and the large arched windows enhance the romantic nature of the room, particularly when the early evening sun filters through. For seated wedding receptions, the Divinity School can accommodate up to one hundred and twenty guests and our stunning outdoor spaces like the Old Schools Quad can be exclusively yours for an intimate cocktail hour or a celebratory drinks reception after your wedding ceremony."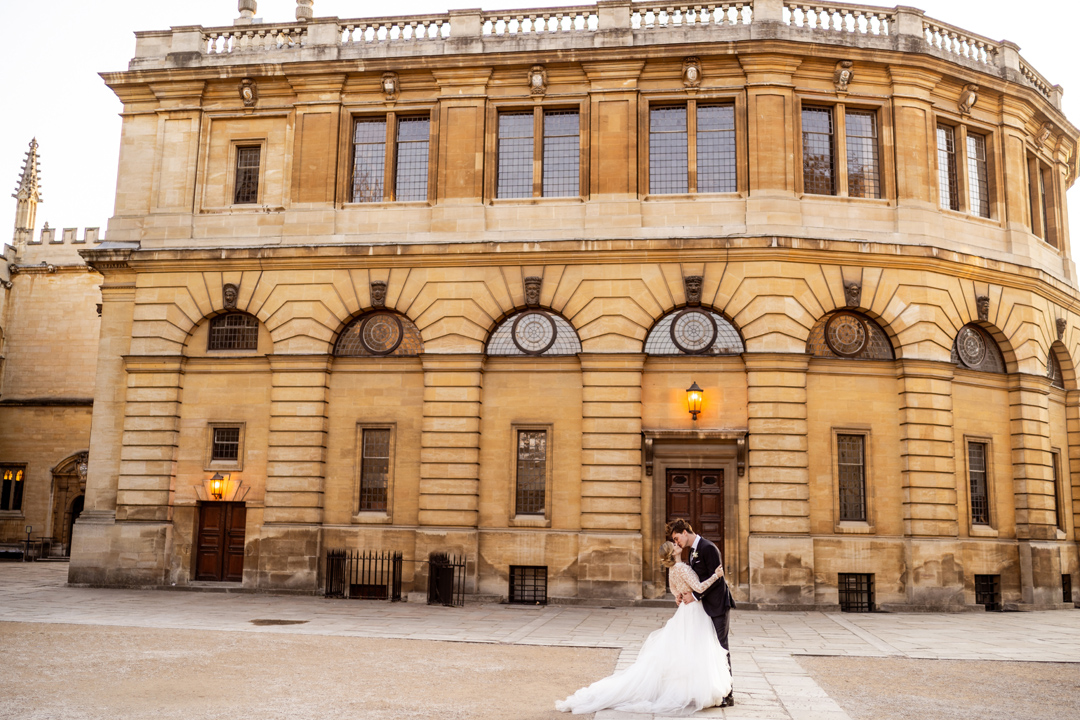 Alistair Freeman Photography
And beyond the spaces themselves, there's so much to love about The Bodleian. Firstly, it's open to all – you don't need a connection to the University to get married here and to experience all it has to offer for yourself. Secondly, it's a dry-hire venue giving you a huge amount of flexibility and the ability to design your day in a way that suits you best.
It's also, perhaps surprisingly, incredibly adaptable when it comes to design and weddings of all styles work perfectly here, as Hannah explains:
"We have seen a whole range of different weddings at the Bodleian, and every wedding really does differ. The most common set-up for ceremonies is two large pedestals on either side of the registrars/celebrants table or stand, which frames the couple perfectly, along with either a long and low on the table itself, or perhaps something a little taller on the floor in front of the table."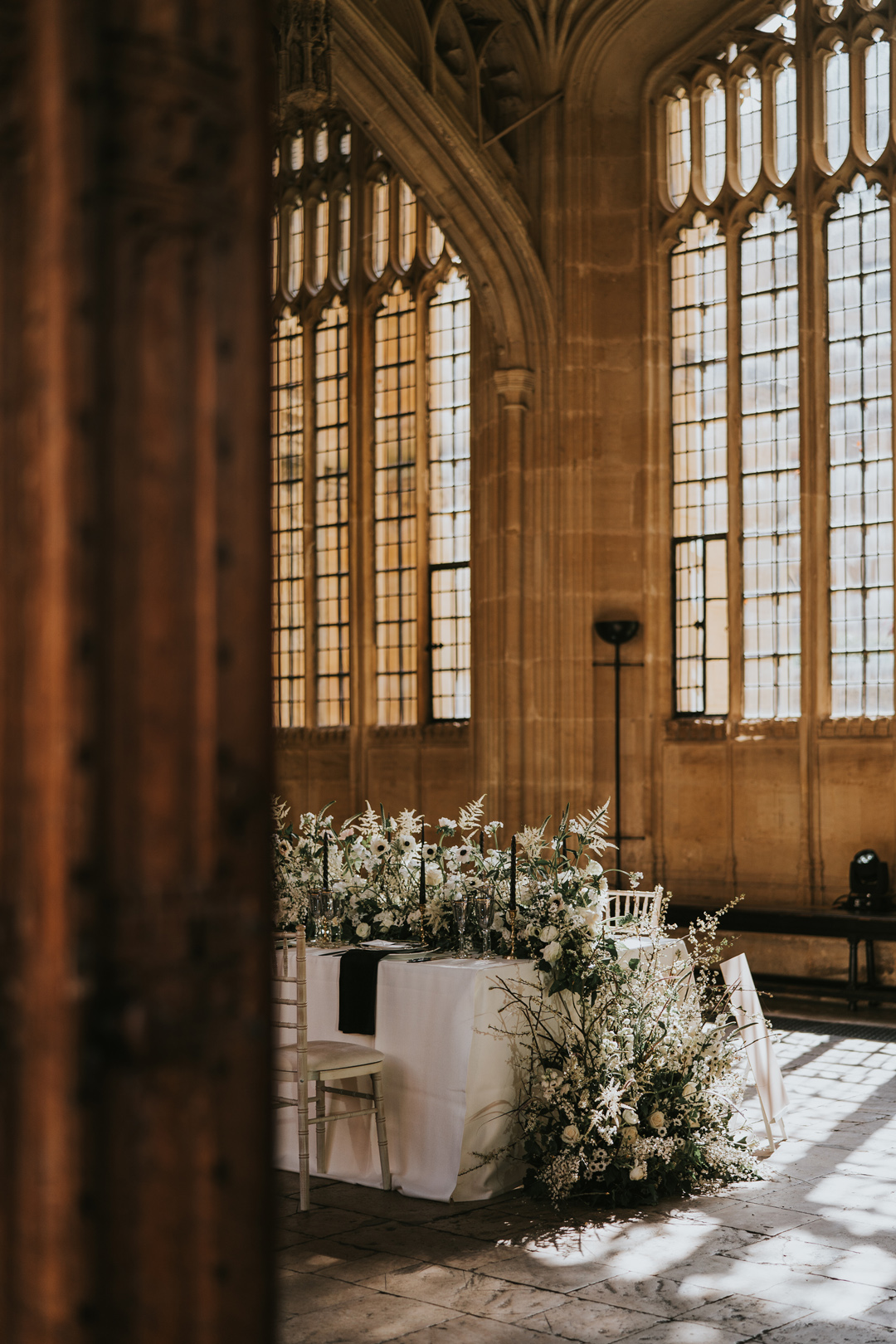 Poppy Carter Photography
"For full receptions, we've had very classic wedding setups in the room with white linen, lots of green and white flowers and French Louis chairs giving a really elegant finish. Or we've also seen festoon lighting, college-style wooden tables and bright florals which gives it a more relaxed feel."
"You really can't go wrong with any kind of set-up in the room. One thing we would definitely recommend is having additional lighting if you are having a full reception – the glitter ball makes a huge difference for your party hours!"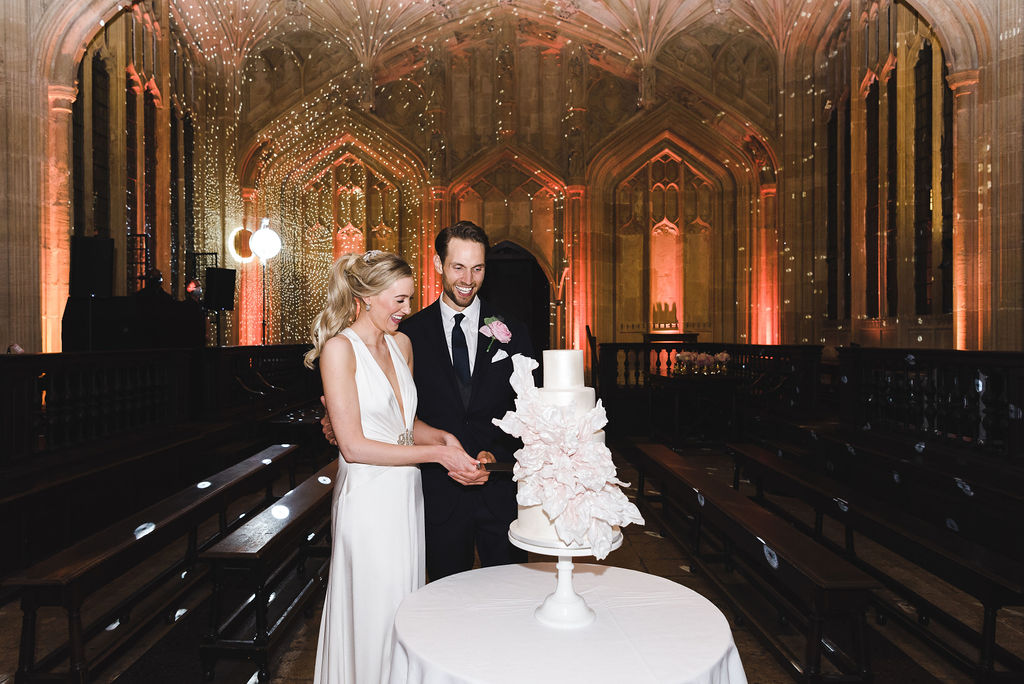 Nicola & Glen Photography
As you can see from the delicious images in this feature, The Bodleian could not be more perfect as a backdrop for your wedding photos. A picturesque spot is the gorgeous Wren door and you can even exclusively book the Duke Humfreys Library for after-dark photos, a privilege that's not usually allowed.
If you can bring yourself to leave The Bodleian, Oxford itself is overflowing with locations for perfect shots – how about the Bridge of Sighs, the Clarendon steps, the Radcliffe Camera, or even the iconic red telephone box beyond the Clarendon Quad?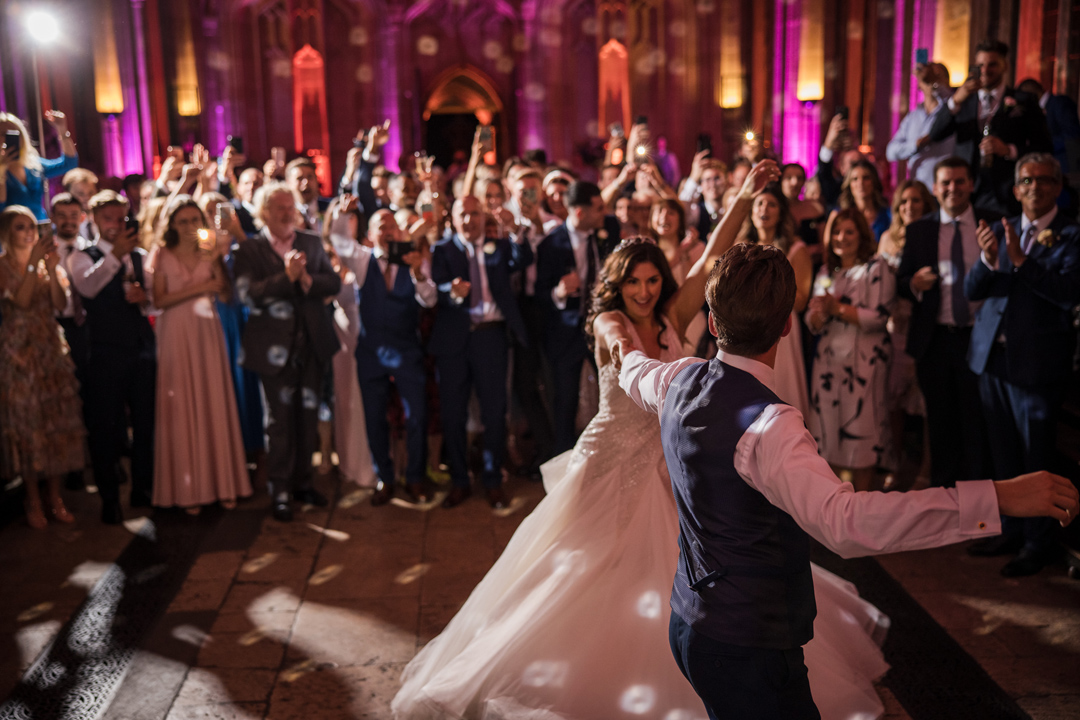 Zaki Charles Photography
The Bodleian offers you so much but one thing stands out here – you are truly spoilt for choice, in every way, at a wedding venue that is unlike anywhere else in the world.
The Bodleian Library is currency offering in-person showrounds and the team would be delighted to meet with you to show you everything this venue has to offer. Please get in touch via [email protected] to find out more.
Some dates for 2022 still remain and 2023 dates are also available now and The Bodleian also works closely with The Sheldonian Theatre next door and this space can also be available for you too.
We did say you were spoilt for choice!
________________
The Bodleian Libraries is a member of the Love My Dress Directory. If you would like to find out more about joining, please ask for a copy of our media pack. Alternatively, venues please apply directly here. Suppliers can apply directly here.