My guest in Episode #8 of The Love My Dress Podcast is Assumpta Vitcu, the gracious and visionary founder of Ave Creations, a multi-cultural wedding planning company that creates luxury experiences for couples from diverse backgrounds.
Assumpta's talents extend far beyond her exceptional work in wedding planning however. She is a writer, a flower enthusiast, a poet, and a talented spoken word artist. She is co-founder of Our Owambe – a blog and podcast created with the goal of redefining Black Love and celebration. She is also the creative talent behind Ave Blooms, a side-endeavour to deliver beautiful bouquets to clients across London and Essex.
As a Black woman making her mark in the UK wedding industry, Assumpta brings a unique perspective and an essential voice that demands to be heard. Through her unwavering commitment to see a more diverse and inclusive wedding industry, Assumpta is helping to revolutionise the way we all perceive and experience weddings.
She proudly and fearlessly embraces her identity, using her skills as a compassionate empath to break down barriers and foster an environment where love, joy, and cultural traditions can flourish in harmony.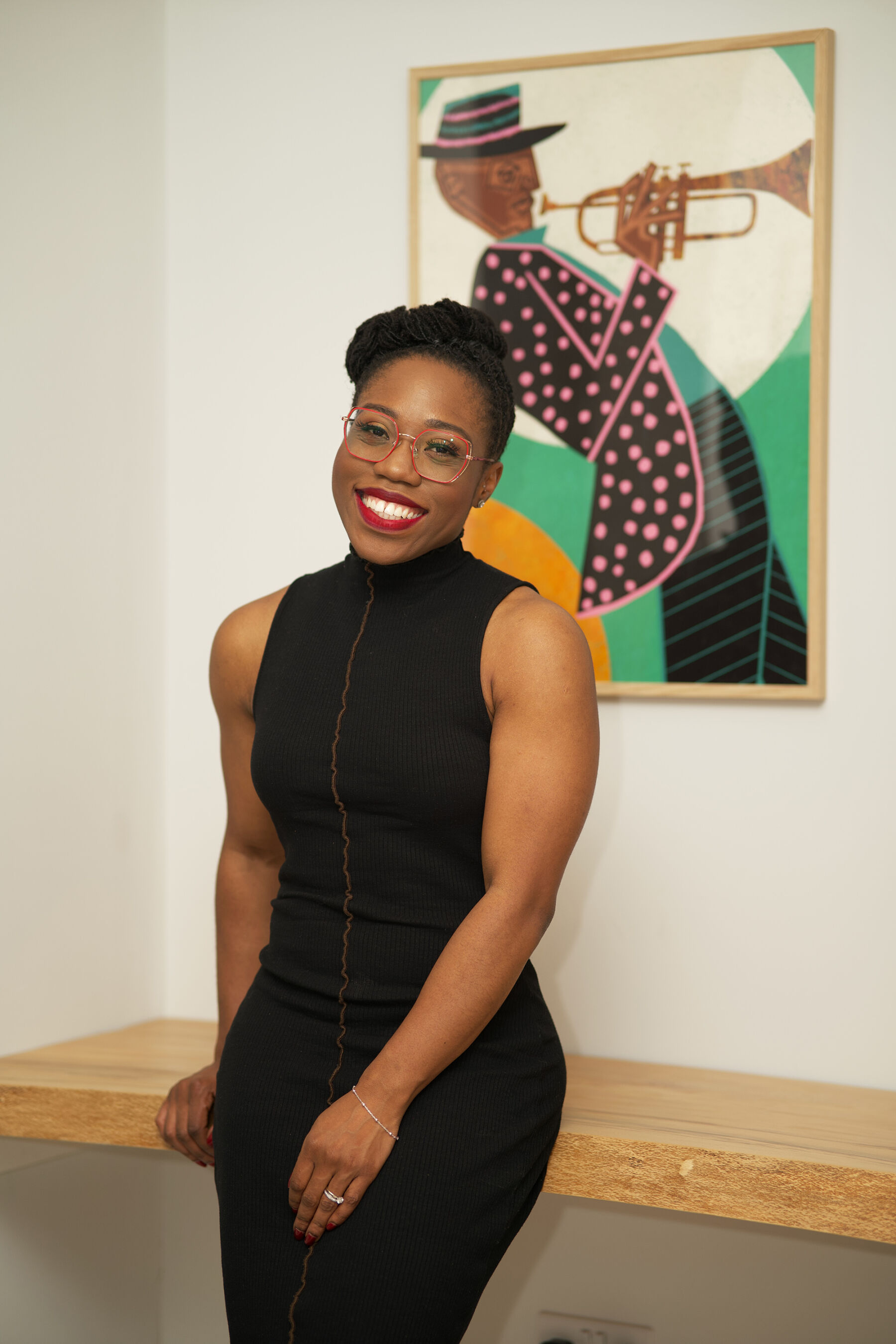 Beyond her professional accomplishments, Assumpta derives strength and support from her husband, Horia, with whom she shares a home and life in London.
As Assumpta prepares for her next career chapter, she has chosen to take several months out, to redefine her brand and business – a decision that exemplifies her self-awareness and commitment to driving positive, authentic and permanent change in an industry that still has significant strides to make in becoming more diverse and inclusive.
Join me for a thought-provoking and inspiring conversation as we dive into the world and beautiful, creative mind of Assumpta Vitcu.
Deaf?
You will find a full transcript of this episode here (tap the transcript tab).
Please Follow, Rate & Review our Podcast
Countless hours of dedication and passion have been poured into producing this podcast. Created from the heart, The Love My Dress Podcast aims to provide a welcoming sanctuary not only for those deeply involved in the wedding industry but also for couples planning their weddings, individuals with a general interest in entrepreneurship, and anyone seeking a refreshing departure from conventional wedding planning content.
Please kindly take a moment to subscribe to The Love My Dress Podcast via Spotify or Apple and leave a short, friendly review or rating. These small actions will take seconds, but will make a huge difference.
I am so grateful for your support, thank you so much.
AVE Creations