My guest in this episode of The Love My Dress Podcast is Emmy Scarterfield, founder and Creative Director of Emmy London, a luxury lifestyle brand that creates the most beautiful bridal and event shoes and accessories.
The Emmy London brand exemplifies beauty and comfort and Emmy is renowned for her immaculate and intricate attention to detail, bespoke craftsmanship and quintessential British style.
As well as her hugely successful online store and beautiful boutique on the Fulham Road in South Kensington, Emmy has also designed a line of jewellery that is exclusively available at British Jeweller's, H Samuel.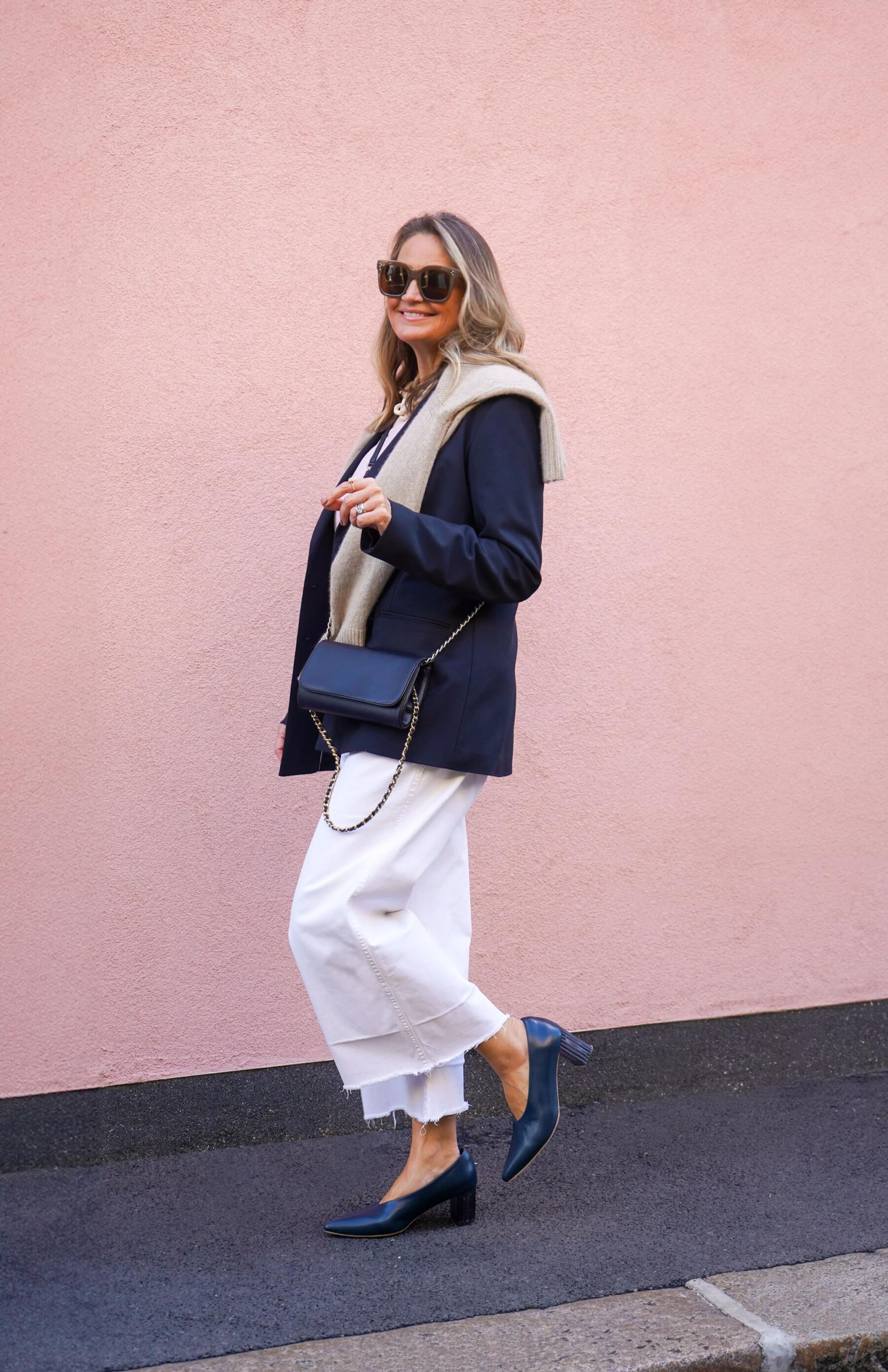 After graduating at the revered Cordwainers College in London, Emmy spent a transformative five years in Milan, where she honed her craft for design houses like Gorgio Armani and Bottega Veneta.
Returning to the UK, she had an entrepreneurial lightbulb moment that lead to the establishment of her eponymous brand in 2004 – a brand that has since gone on to become synonymous with refined, luxury style and can often be seen worn by Royalty, celebrities – and, of course, a multitude of stylish Love My Dress brides.
Emmy is not only a visionary in the world of luxury bridal fashion; she is also a loving mum to twin teenage girls and dedicated partner to her husband Dickie, who plays a crucial role as the company's Managing Director.
We'll explore Emmy's path from her childhood in rural Somerset countryside, to the heart of the luxury fashion world where her business thrives today. We'll share her insights into entrepreneurship, creativity, parenthood, luxury shoe design and building a brand with a lasting impact.
Deaf?
You will find a full transcript of this episode here (tap the transcript tab).
Please follow this Podcast and Help us Thrive
Countless hours of dedication and passion have been poured into producing this podcast. Created from the heart, The Love My Dress Podcast aims to provide a welcoming sanctuary not only for those deeply involved in the wedding industry but also for couples planning their weddings, individuals with a general interest in entrepreneurship, and anyone seeking a refreshing departure from conventional wedding planning content. 
Please kindly take a moment to subscribe to The Love My Dress Podcast today. And if you haven't already, I'd greatly appreciate your consideration in leaving a short, positive review. These small actions require mere seconds of your time but will play a vital role in enhancing our visibility on platforms like Spotify, Apple, and Google.
Thank you so very much for your support and encouragement.