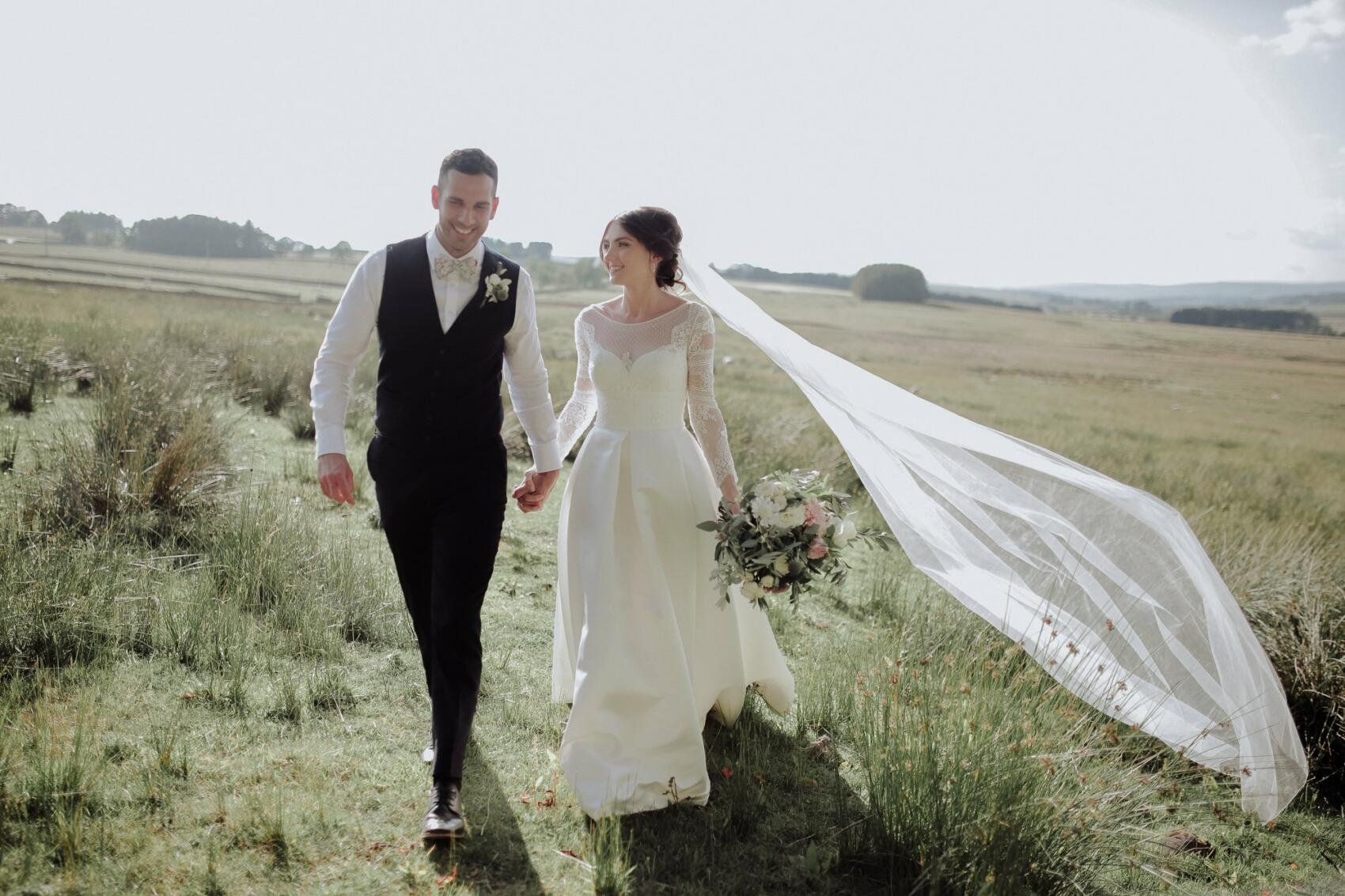 About Helen Russell Photography
Helen Russell Photography is North East UK wedding photographer, who loves to travel for national and destination weddings. Helen's style is natural and light. Her images capture emotion and energy.
Helen creates relaxed, modern wedding photography.
Videos
Reviews
So originally we booked Helen on reputation alone and as soon as we met we knew we had made the right decision. Helen is such an amazing person to have around on your Wedding Day. She's so down to earth, funny, works so hard, is really professional but genuinely feels like one of your guests at your wedding. If there's a good shot Helen can get ,she crams herself into the smallest nooks and crannies to get that picture for you. She's always smiling and is so amazing with the kids. Sometime photographers can feel in your face but not Helen she was so discreet and worked amazingly with everyone else around her. Our photographs are to die for and I could not have trusted that to anyone else but Helen. Memories are all you have left once your big day is complete, and no one can capture them in such a special way as Helen. If you are looking for a wedding photographer now, look no further you've just found the best. Thank you from the bottom of our hearts.
ANGELA & MARTIN , CROOK HALL, COUNTY DURHAM
Despite never meeting Helen, I didn't consider anyone else to photograph our wedding last weekend. I adored her work & just knew she would capture our day perfectly. When we did meet, I found her relaxed & fun & this was definitely needed for a stressy bride like me. Helen did really well to calm me during some bridezilla moments! Helen was also really excited on the wedding day about the photo opportunities she had & complimented our decor & styling which was lovely to hear. She even danced to Baby Shark to get our 5 month old to smile at the camera, brilliant! We have had a sneaky preview of some of the photographs taken & we absolutely love them so we are super excited for the rest. Highly recommend Helen Russell Photography. Thanks again Helen, you're fabulous.
LOVE THE CASTLINGS, CROOK HALL, COUNTY DURHAM
We were so lucky when a friend stumbled upon Helen's website. Her work was stunning, unique and we just knew no other photographer would do for our big day! Not only was Helen an absolute pleasure to have as our photographer, but she always went above and beyond by offering advice and making recommendations to help us plan our special day – we found our florist and vintage pop-up photo booth through Helen. All of our guests commented on how great Helen was, as she just blended in and mingled with the guests, making her work look so easy, and yet managed to produce such fabulous images that we now have to keep forever!
SAM & DAN HOUGHTON, MIDDELTON LODGE, NORTH YORKSHIRE.
From the moment we booked Helen as our photographer she always listened to everything we wanted. She was very imaginative and contributed many great ideas to our day. Throughout the process Helen kept in touch and although she was professional her meetings and photography always had that personal touch. Our pre-shoot was excellent, a real insight into how organised and attentive she was going to be. On the day Helen was not pushy in anyway and this allowed us to relax and enjoy our day, yet at the same time Helen was able to achieve the photos we had previously discussed at the pre wedding meet. As a result, we now have a collection of beautiful photographs to treasure forever.We choose Helen because of her unique vintage style and her approach to photography.Helen is a photographer in demand and it's no surprise as she is the best vintage photographer I have seen in the wedding industry.
AYLSA & MARTIN HOPPS, BEAMISH HALL, COUNTY DURHAM
"Helen puts her heart and soul into every wedding that she photographs. She is an incredibly talented photographer. Her sense of style and flare is apparent through every photo. Not only does she capture the story of your day, she embraces it's entire essence. When looking back through your album you can truly feel like your back in that moment once again. I honestly cannot say how grateful we are to have found Helen, we couldn't have asked for a better photographer & a more lovely person."
NATALIE & DAVID STEVENS, ALNWICK GARDENS, NORTHUMBERLAND
"As soon as we met Helen it was obvious that she was extremely passionate about photography and understood exactly what we were looking for. Helen always went above any beyond, offering advice on other aspects of the day and even travelling to Manchester for our pre-wedding shoot. The day of our pre-wedding shoot was typical Manchester weather but showed us how professional and energetic Helen is, resulting in an amazing set of photographs despite the rain.It was such a pleasure having Helen as part of our wedding day and she mingled perfectly with the guests. Helen captured the day exactly like we remember it and didn't miss a single detail. Her photographs are inventive and personal and she literally ran around excitedly trying to capture the best light and the best angle (despite being 5 months pregnant!) We are over the moon with our final photographs and some of our favourites are ones we didn't even realise she was taking.We can't recommend Helen enough, choosing Helen was by far the best decision we made during the whole planning process!"
LIZ & CHRIS SUTHERAN, ELLINGHAM HALL, NORTHUMBERLAND
Frequently Asked Questions
What is your photography style?
I am looking for couples who wish for animated, relaxed, natural, stylish, airy wedding images. I will document every detail of your wedding taking natural and beautiful photographs, the result is a personal story you will cherish for the rest of your lives! I enjoy building relationships between myself and the couples and I understand how important my role is on your wedding day, It is a honour for me to capture your special memories!
How long have you worked as a wedding photographer?
I set up my own photography business in 2006 photographing weddings, families and children. When planning my own wedding in 2010 I become obsessed by the magical wedding industry and my wedding business boomed, going onto winning a national wedding award.
How long will you stay at our wedding?
I will arrive around 1.5 hours before your ceremony, until your first dance around 8.30pm
How do we book you as our wedding photographer?
It is only £350 to secure your wedding date, the rest payable one month prior to your wedding. We also fill contracts in for peace of mind for both of us. I am now limiting the quantity of weddings I do each month and my diary is filling up fast for 2023 and 2024. It is always advisable to book your photographer soon after booking your venue.
Articles featuring Helen Russell Photography