Ink & Paper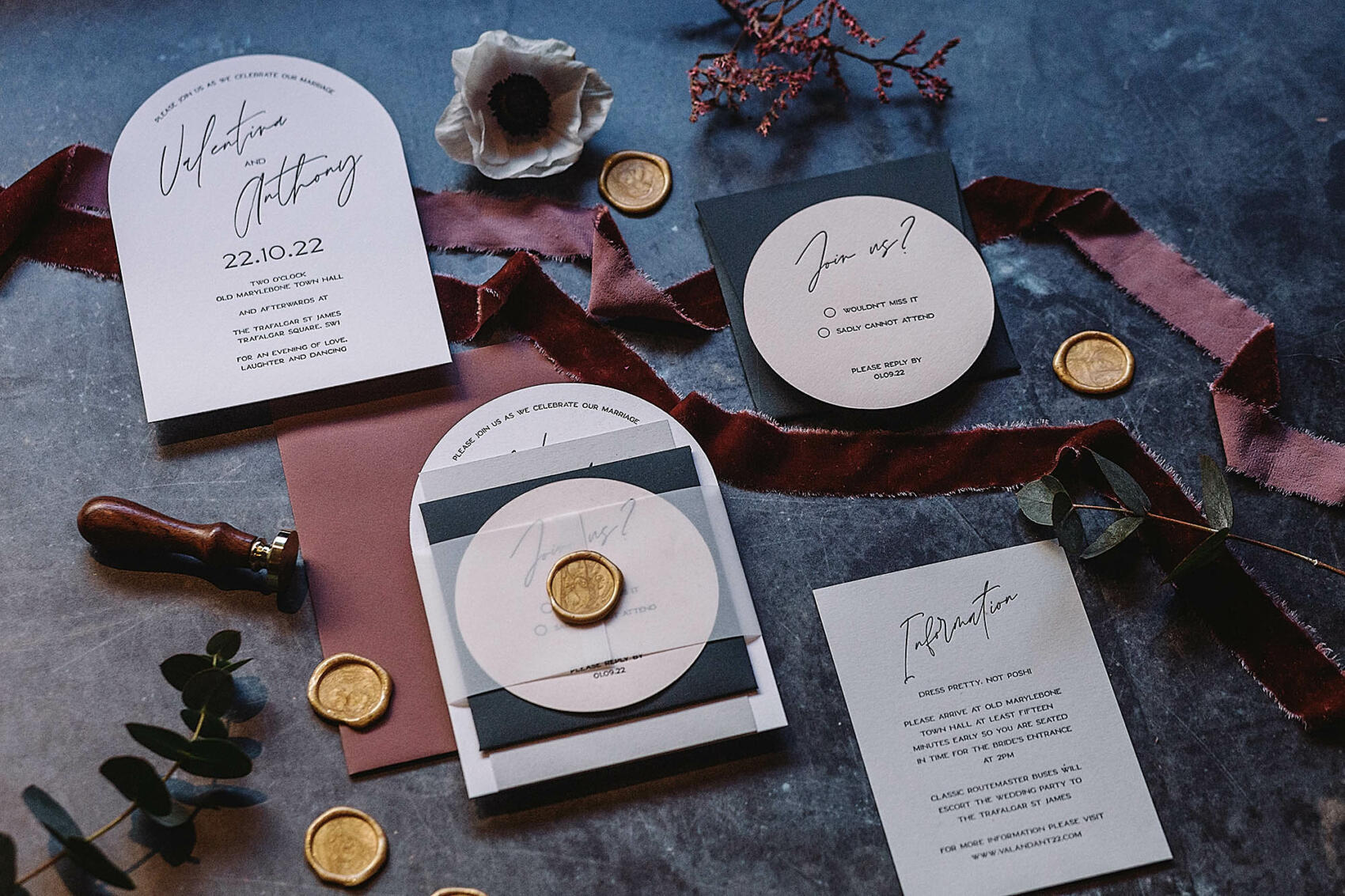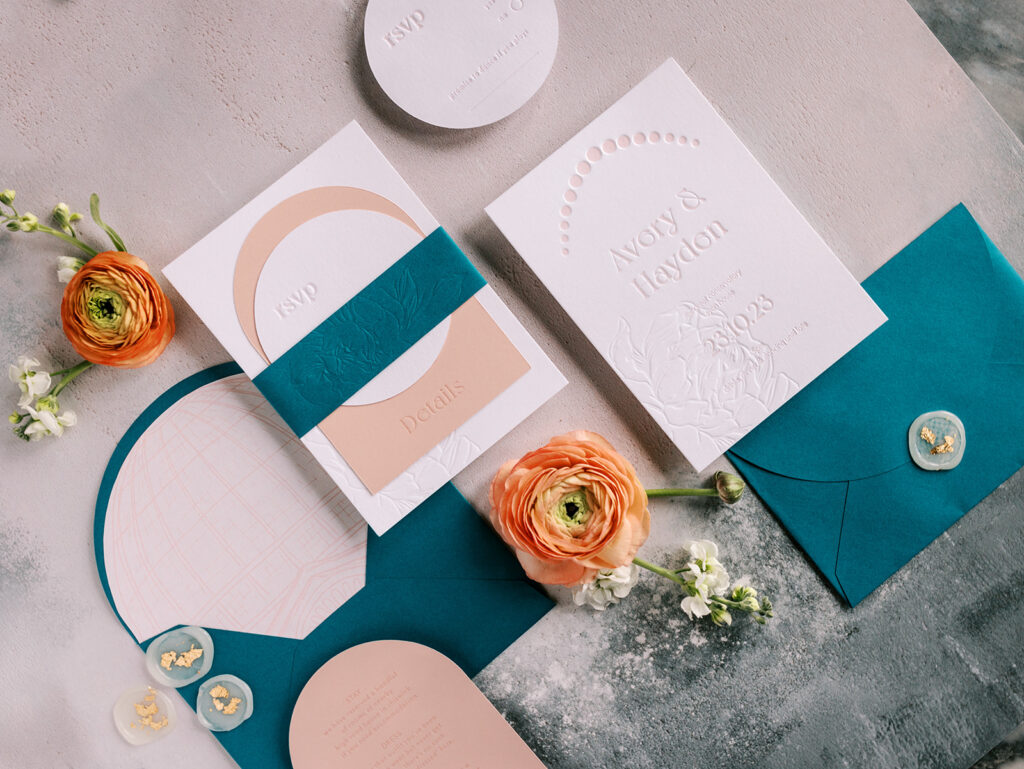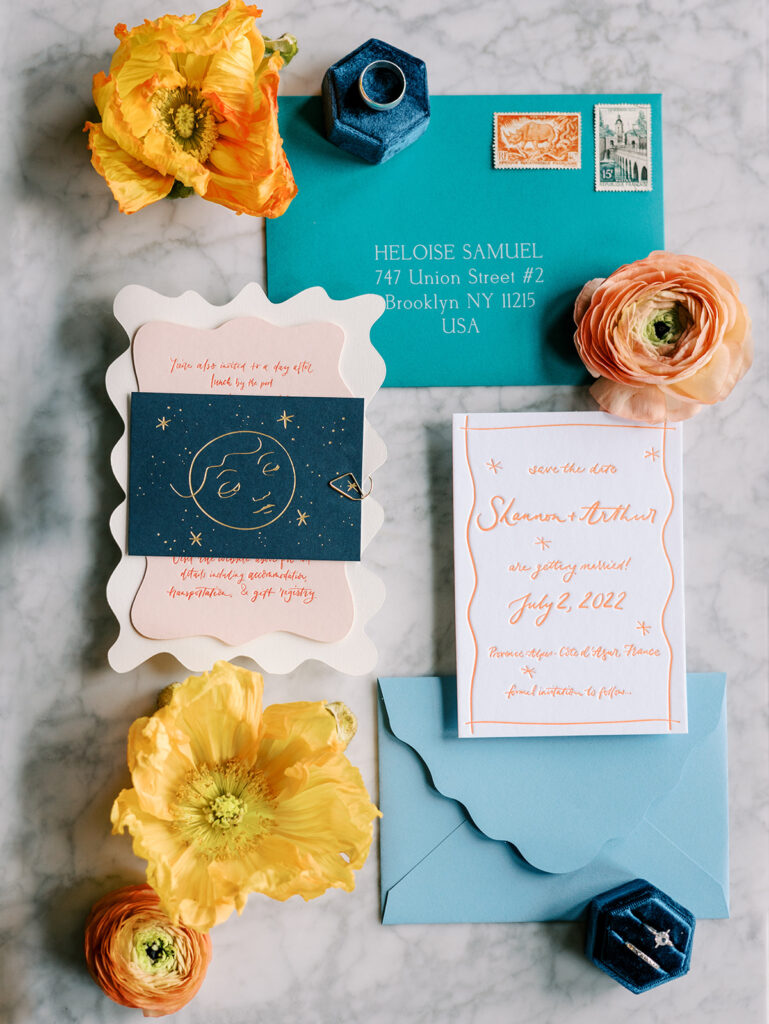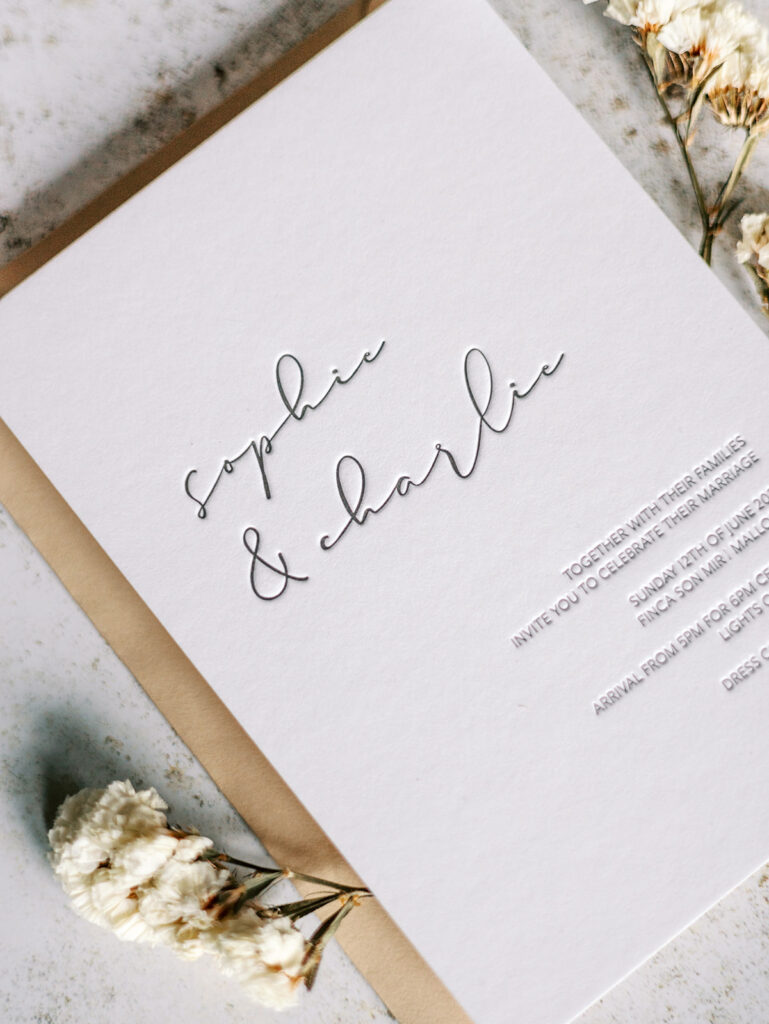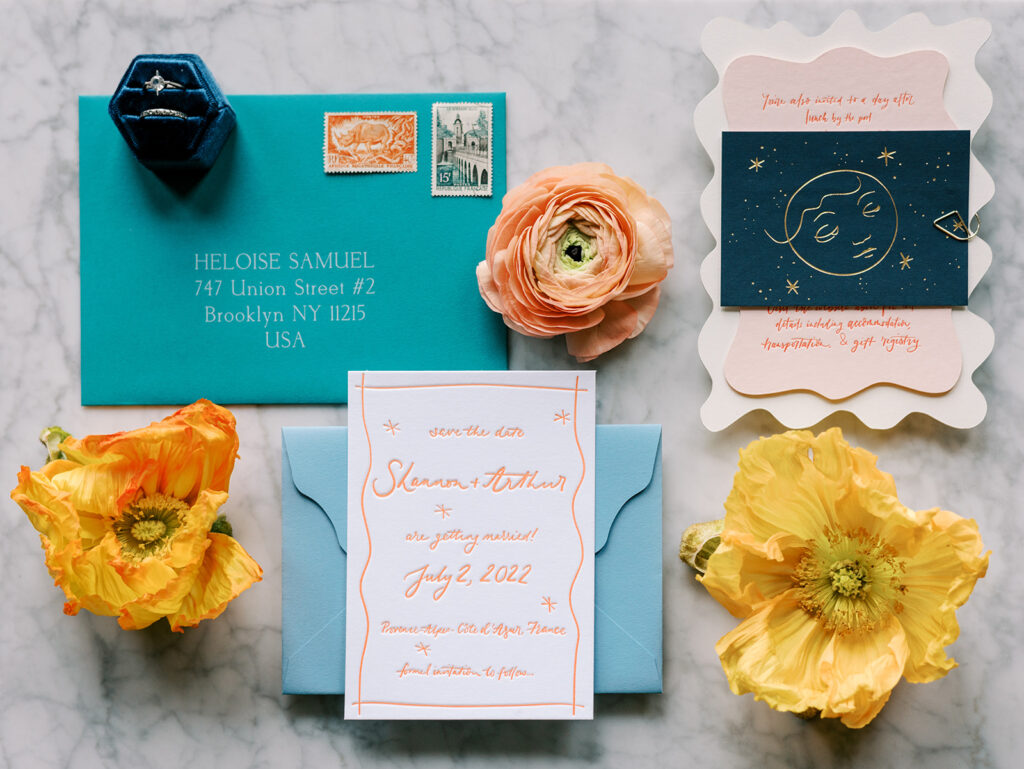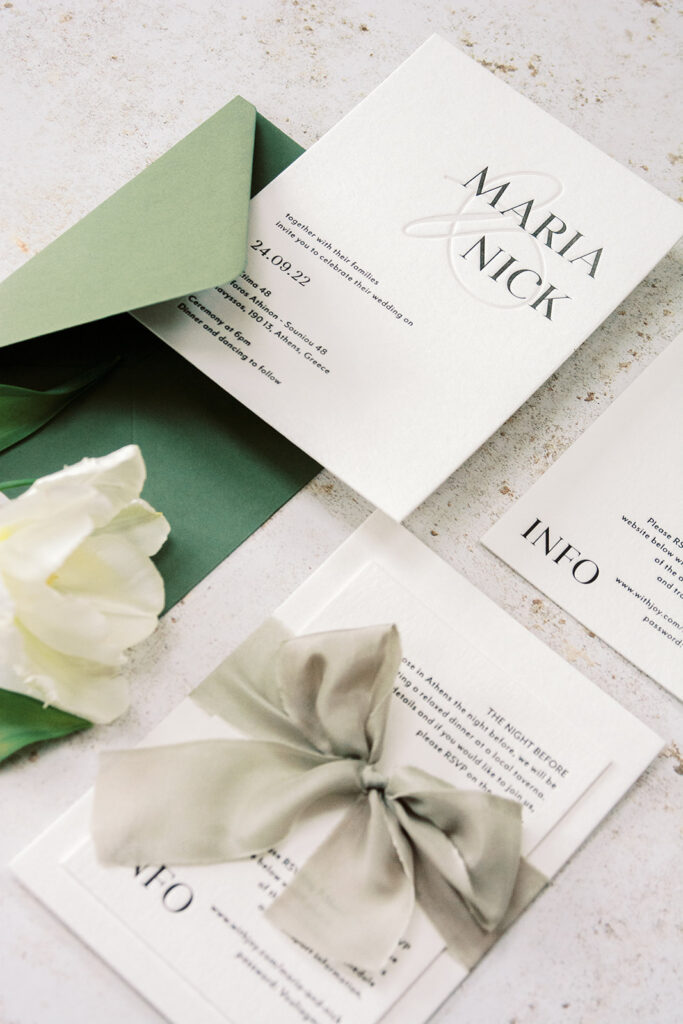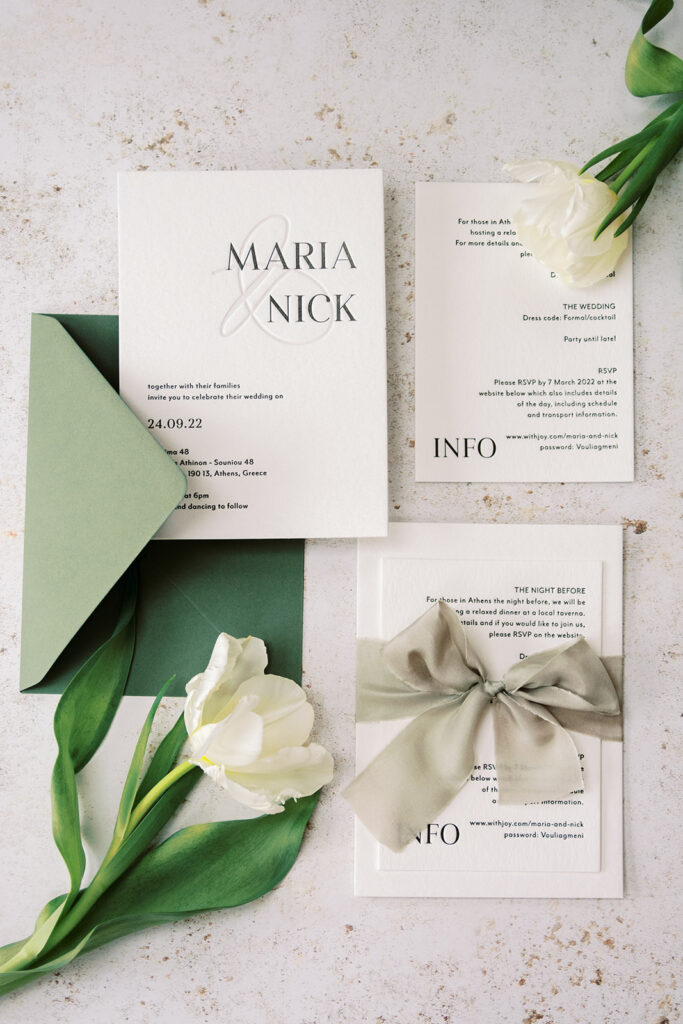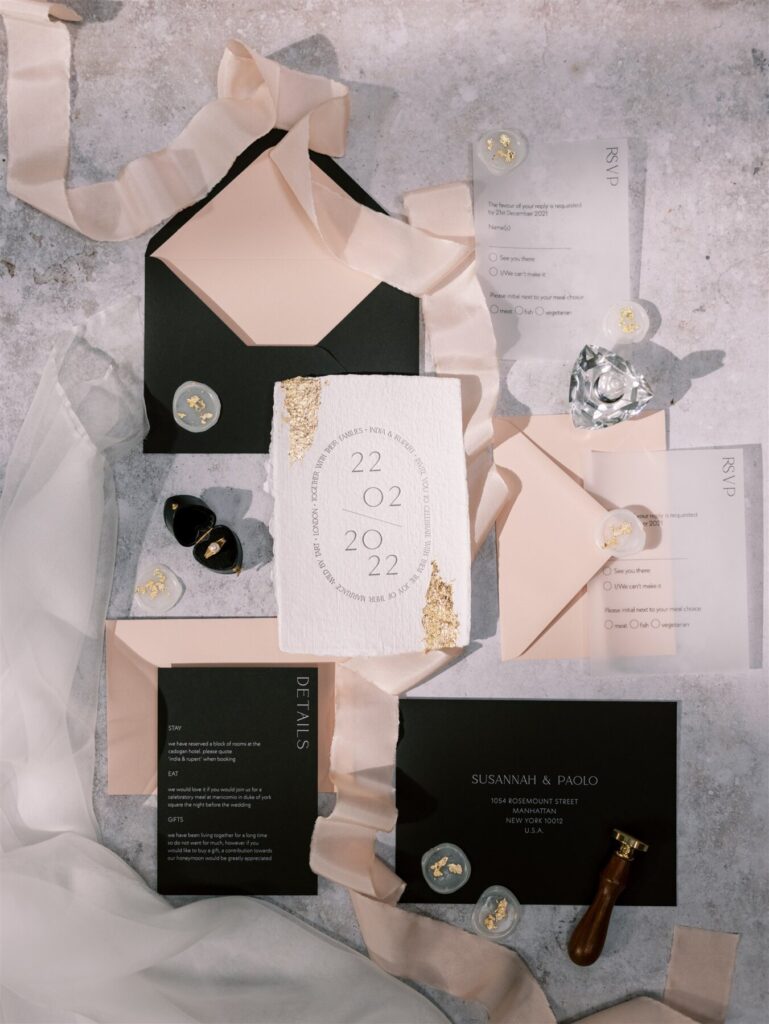 Ink & Paper London create classic and contemporary bespoke letterpress wedding stationery for style conscious couples.
Ink & Paper was born in 2018 out of a love of letterpress and beautiful stationery: Grania trained at St Martin's College of Art & London College of Printing and has a passion for all things design & print. Combining artisanal techniques with contemporary design and a dash of understated flair, she creates beautifully bespoke letterpress and hot foil wedding stationery, and modern calligraphy pieces for discerning couples all over the world.
Ink & Paper designs balance colour and white space, taking their cues from architecture and the natural world, using textural debossing and embossing techniques to add a clean, contemporary edge.
Based in leafy West London, Grania works from her garden studio where she is surrounded by the soothing clanks and rhythms of her antique Vicobold Press (find out more about the Letterpress technique here). This is where your stationery comes to life.
Come join Ink & Paper on a journey through touch and typography, and let's create a suite of modern designer stationery that encapsulates your style. Think luxurious print finishes, hand-made paper, glimmering foil and sumptuous card stock. Your love story has character – it's time to give you stationery that's worthy of it.
Grania went absolutely above and beyond for our wedding stationery and signage! She was so attentive and in tune with us from the very beginning and delivered the most stunning, unique designs that truly were the highlight of our table settings. Grania is such a pleasure and joy to work with; she has such a brilliant eye for design and a natural style about her that we knew we were in safe hands from the beginning.
Roseanna
Grania recently created the most beautiful bespoke letter-pressed invitations for my wedding. I thoroughly enjoyed the whole process and the end result is absolutely perfect! Grania's response time is extremely quick and she was very accommodating. I cannot recommend her highly enough! I will most definitely be back for more letterpressed stationery.
Olivia
Grania did some beautiful work for our wedding - so many people commented on it! Her work is classy and creative and she strikes the right balance between working on your concept and adding her artistry. She is a real joy to work with as well. Thank you!
Pauline
Grania at Ink and Paper designed and created our on the day wedding stationery after being highly recommended by Pink Palms Events. Right from the start Grania completely understood our vision and came up with the most incredible and unique ideas and designs for the signage - better than anything we could have ever hoped for! Every single piece was really beautiful and original, which was so important to us for our wedding day. Not only were the finished pieces incredible, but working with Grania was an absolute pleasure - she is such a delight to chat to; always so friendly and approachable, and constantly going above and beyond (especially when we changed our table plan x3 times!). We 100% recommend her for all of your stationery needs.
Lauren
What a wonderful experience. We were drawn to Ink & Paper not only because the stationery that Grania produces is beautiful, but also because we were excited to be so involved in the physical production of our wedding invites. Whilst not for everyone (Grania will happily print the stationery for you if it's not your thing), the morning spent in the workshop printing off our invitations was such a joy. I would encourage everyone to have a go at printing their own if they have the time. Knowing that at the end of the session we'd earned the glass of fizz (and the many many biscuits consumed) was fantastic. Now that the invites have been sent out we've had so many comments back on how beautiful they are. I can't wait to find a reason to print something else!
Sally
I found Ink & Paper when scrolling through instagram for ideas for our wedding. The studio was easy for me to get to by tube so I booked in a meeting and we met for a big mug of tea and went through her samples and chatted about the wedding. Grania was absolutely amazing throughout the whole process. My head was in a tizzy about what was needed and she was so organised and would jump on FaceTime for a chat if I was confused about anything. Along with everyone else last year, our wedding was postponed. Grania couldn't have been more accommodating and sent us gorgeous uplifting messages and, although we moved country between the two dates, she was more than happy to help and organised delivery of our invites when the time came for our wedding this year. I honestly wouldn't have any hesitation in recommending Grania. We had so many compliments for our wedding stationary and she was an absolute pleasure to deal with.
Tara