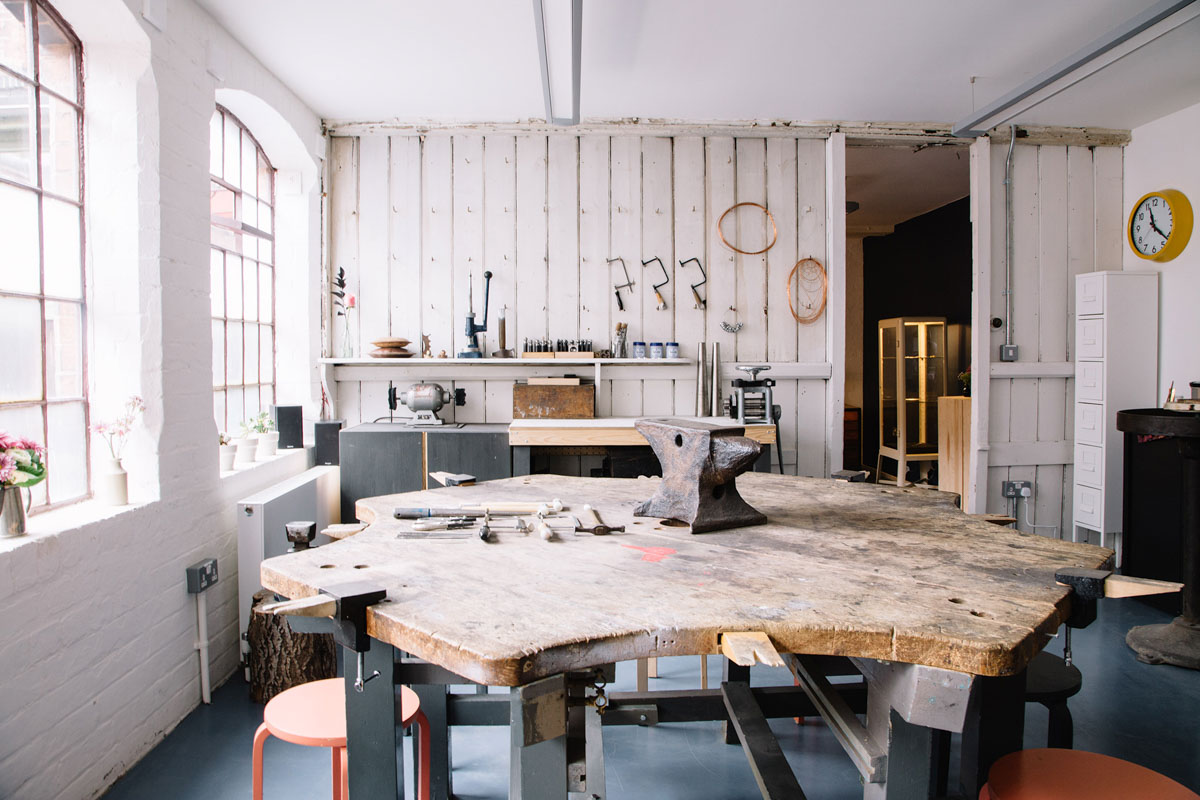 About The Quarterworkshop
The Quarter Workshop provide a fantastic wedding workshop experience enabling you to craft your own wedding bands under the guidance of a kind and friendly professional Goldsmith.
Founded by Silversmith Victoria Delaney, The Quarterworkshop invites couples to create their own rings inside a beautiful and creative studio setting in the heart of Birmingham's Jewellery Quarter – with expert help and guidance. The results are rings that are so much more personal, and contain so much more love, than a shop bought ring ever could.
Once all the hard work is finished and you have hand crafted your wedding bands, you will receive a bottle of Champagne to take home as well as plenty of photos from the day. You can celebrate in private once you get home and look back over the day when your wedding ring was made by the hands of the one you love.
Each workshop is held within our studio on a date and at a time that best suits you and comes complete with expert tuition and guidance. We can work in sterling silver, 9ct white, yellow and red gold and 18ct white, yellow and red gold.
You will be taken through the entire process step by step and you really will get to make each other's wedding bands yourselves; we even take photographs for you so you will have evidence of all your hard work. After the workshop we will do a bit of extra polishing on the insides of your bands and then get them hallmarked for you at the Assay Office. Your rings will then be boxed and you can either have them sent out to you or you can collect them from the workshop.
Victoria has always had a passion for making jewellery and has extensive experience in designing and hand crafting jewellery. Victoria has both a degree and a masters in Goldsmithing metal work and Jewellery Design from the Royal College of Art. She has taught classes in jewellery making for many years and her reward is seeing the happiness and pride the couples have on the completion of the beautiful rings they have made for each other. Victoria lives in Birmingham with her husband and yes, they made each other's wedding bands at the workshop.
Articles featuring The Quarterworkshop