Good morning lovely blog people.  I'm so pleased we're getting to share this exceptionally lovely wedding with you today – there is something so charming about it – the little pooch and pretty flower girls whose images are peppered throughout kept bringing a smile to my face as I was preparing this feature.
As with this wedding (which also happens to be our most read on the blog in the past 30 days), I realise I'm taking a bit of a risk promoting a wedding with a steal of a dress that cost just £20, but it's important to me that as well as promoting beautiful bridal fashion, I also promote wonderful ways that brides have been able to save their hard earned pennies and get creative with their wedding planning budget. On that note, I'm so keen to tell you about the wedding of Kat and Jon which took place on 30th August last year at the delightful Yarner House in Bovey Tracey, Devon – a 16th century former hunting Lodge.
"I pretty much planned the wedding myself from scratch. With Jon helping out with the important bits like the DJ equipment!  We didn't set out with a particular style in mind – there were definitely vintage styled elements to some of our choices but these were very much influenced by our everyday lives.  It was a great opportunity to put a lot of our personalities into one place on a grander scale! I guess there was a slight nod to the 20's era with my dress, shoes and head piece and a definite Victorian feel with my cameo accessorises."
Photography Copyright (c) 2015,  Assassynation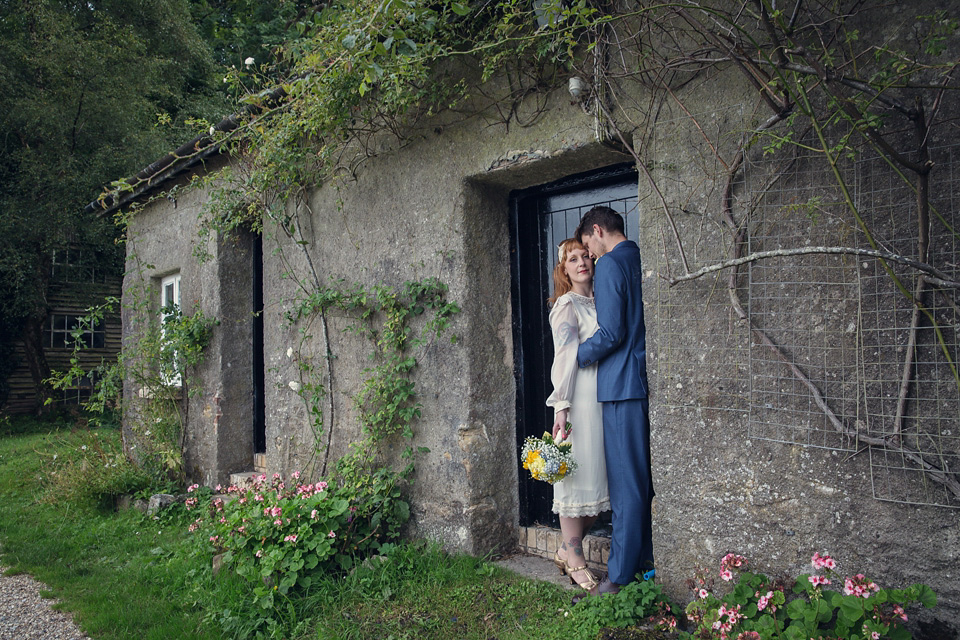 "Jon and I met through mutual friends at a party at the tender age of eighteen. Jon couldn't believe that he had met a girl that had watched Ridley Scott's sci fi film Bladerunner and I couldn't believe that I had met a boy who loved film and music as much as me!
We went to Rome for our eight year anniversary; Jon carried my engagement ring around all day in his pocket before finally finding the courage to propose back in the intimate surroundings of our hotel room (he came to realise throughout the day that he didn't want to propose in front of hundreds of strangers in the coliseum!) We then went out for the best tiramisu known to man! We were engaged for two years before getting married on the 30th August, on the weekend of our ten year anniversary together."
"We hired some amazing props from The Very Vintage Hire Company in Exeter, Devon. Jon and I both have a bit of an obsession with tall ships, both of us having ship tattoos! I hired an original ship's wheel which stood at the entrance of the house, decorated with flowers and ivy. I also hired an old gramophone, film projector and film reels to reflect our great love for music and film which were then decorated with flowers also.
We used old records for the flower centrepieces to sit on at the tables and we had an old vintage telephone at the centre of the table we sat on, relating to my relationship with my late father and how I used to love talking to him on the telephone every day about everything and nothing at all."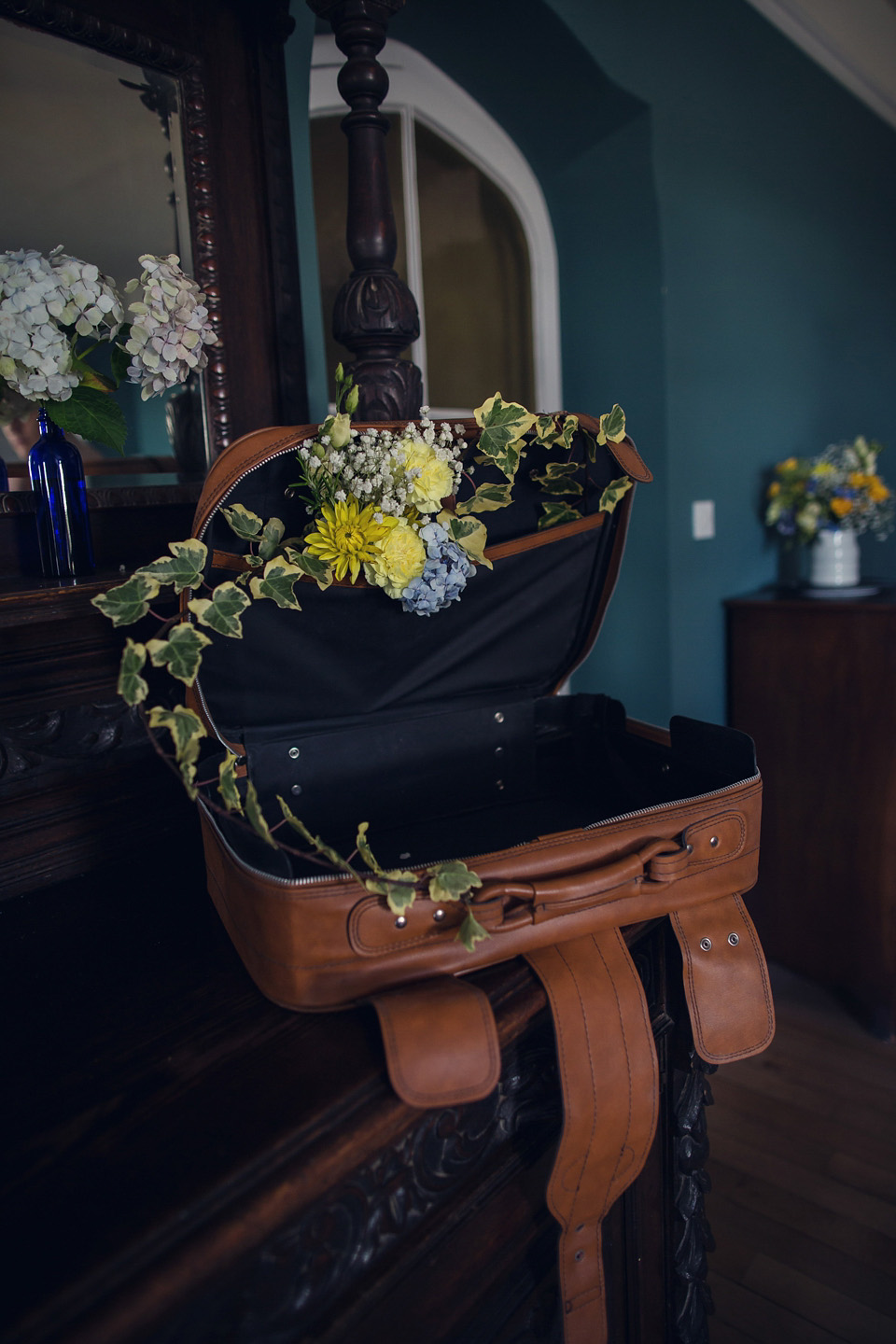 "My maid of honour, Hannah, wore a dress from Topshop. We found it in last year's summer season and just knew we had to snatch it up there and then to keep for the wedding day.  Here shoes were from Oasis and discovered after a long day of trawling the shops. They were a soft vintage gold with almost a foil effect and complimented mine perfectly.
Hannah also wore small flower and pearl hairclips to finish her hairstyle, which were her own, a vintage ring from her late mother and a 50's style flower corsage which was designed and made with fresh flowers by Charlotte Hogg of Flowers Work."
"I actually found my dress for £20 in the vintage renewal section in Urban Outfitters! However this was to be the basic shell of the dress and I took it to Corinne at Feathers of Isca in Exeter, Devon and she brought my vision and ideas of design to life. I had a very specific idea of what I wanted and how I wanted it to look so we found vintage pieces to match my vision. Corinne said she found this quite refreshing as her brides usually only come in with an idea of a certain neckline that they want and then she builds the dress around this. She also made my headpiece and belt for the dress which complimented each other with the gold and coral beading in keeping with the colours of my cameo accessories.
I chose the original dress because it fitted perfectly, it was the exact shape I was looking for and I knew that I wouldn't have found this with any 'traditional' wedding dresses. I knew it had to be transformed though and this was the most exciting part for me, getting to see my vision come to life. I loved that I felt completely comfortable in it and that I felt like the ultimate me wearing it…and that it looked nothing like a traditional wedding dress! It was just a beautiful dress that I got to wear on a very special day."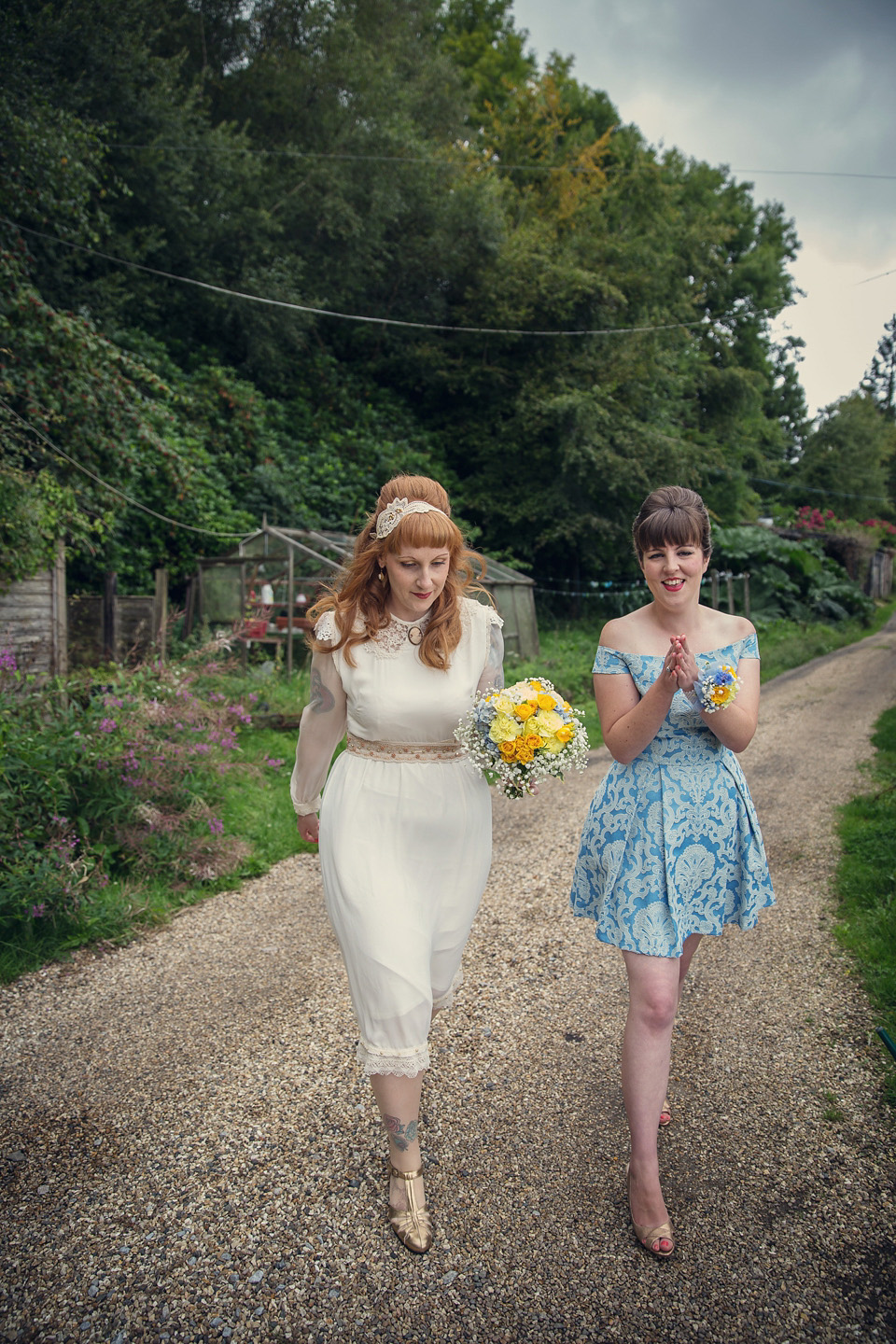 "Our florists were Charlotte Hogg and Maja Holman of Flowers Work. Maja owns Yarner House and when she told me they could also take on the arranging on the flowers I was thrilled. From seeing her vision in the decoration of the room we got married in I had complete confidence that the flowers would look stunning. As well as ordering specific flowers in they also handpicked the blue hydrangeas from the gardens at Yarner which gave it such a personal feel.
I wanted the colours of the flowers to compliment and enhance the blue and gold of the wedding room. We decided on gold spray roses, white roses, yellow and white carnations, blue hydrangeas, gypsophila and ivy. Although carnations aren't really a popular flower at weddings now I absolutely adore them and they were also a flower my father really liked."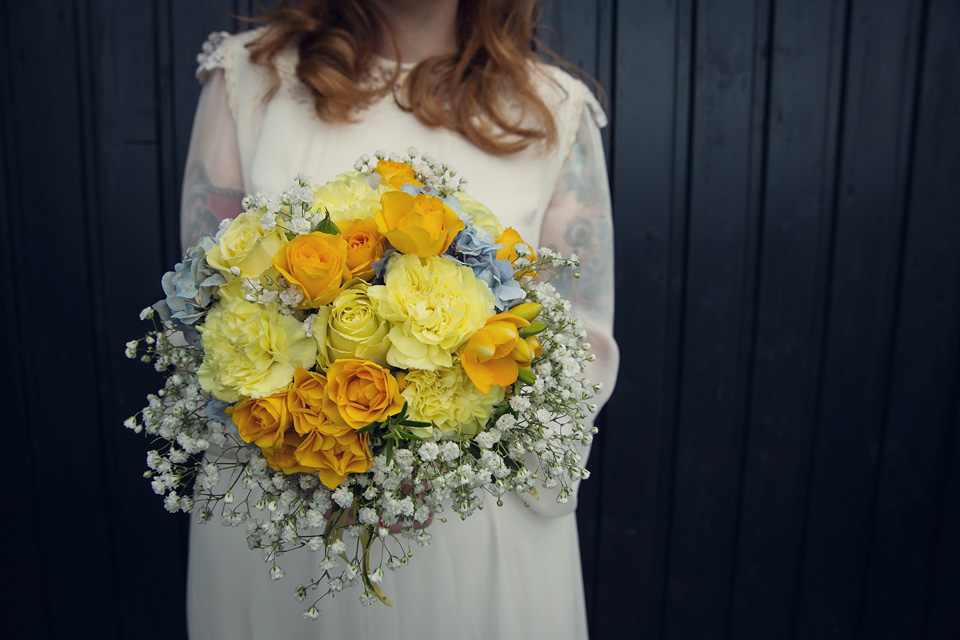 "I wore the gold metallic Balboa shoe, based on mid heels from the 20's. I bought them online from America, at Re-mix vintage shoes."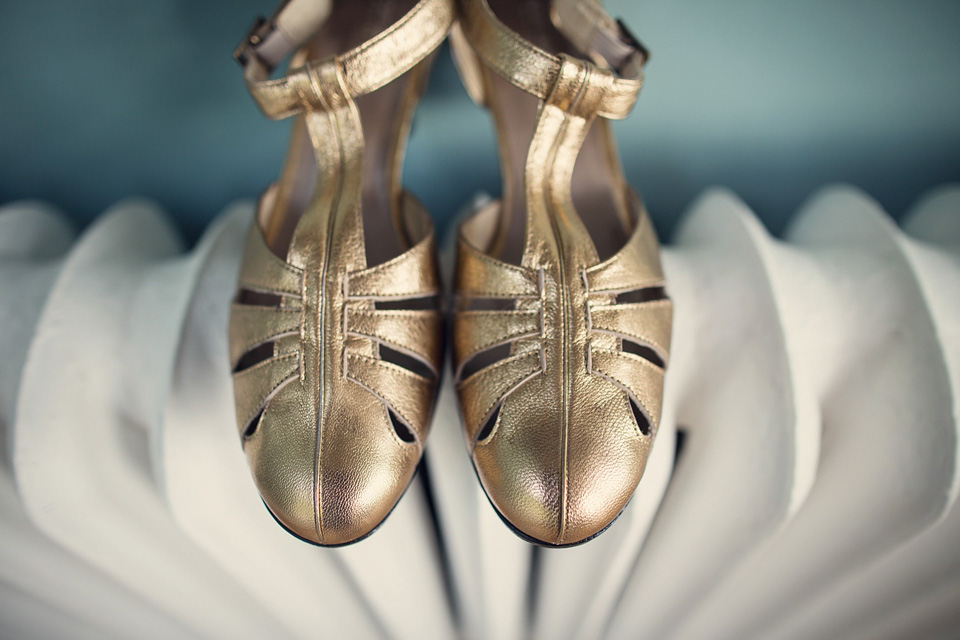 "Sassy of Assassynation was our photographer! What can I say? She is awesome! Jon and I were a bit nervous about being photographed but she was so great, we felt completely relaxed and her vision was incredible."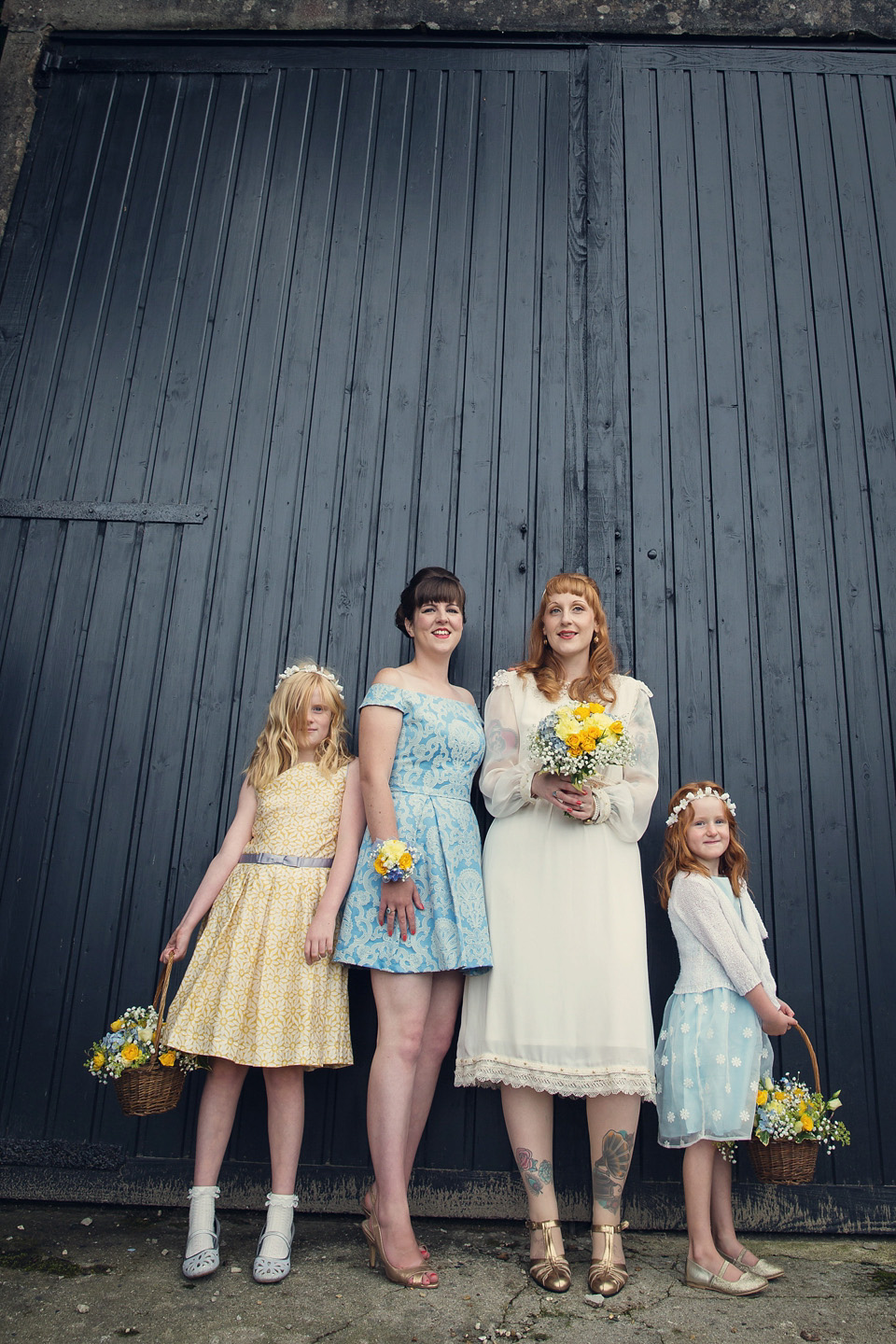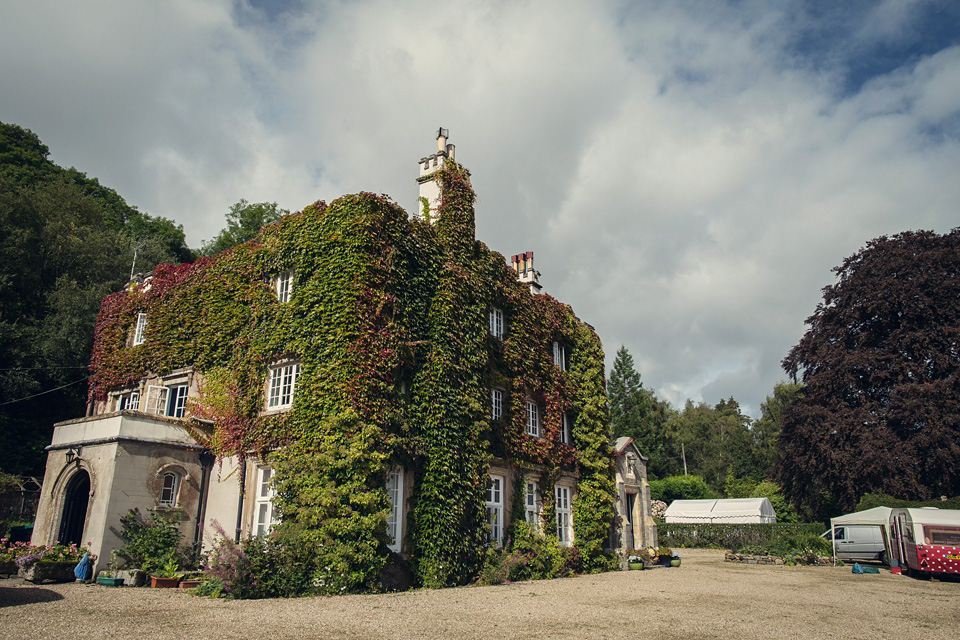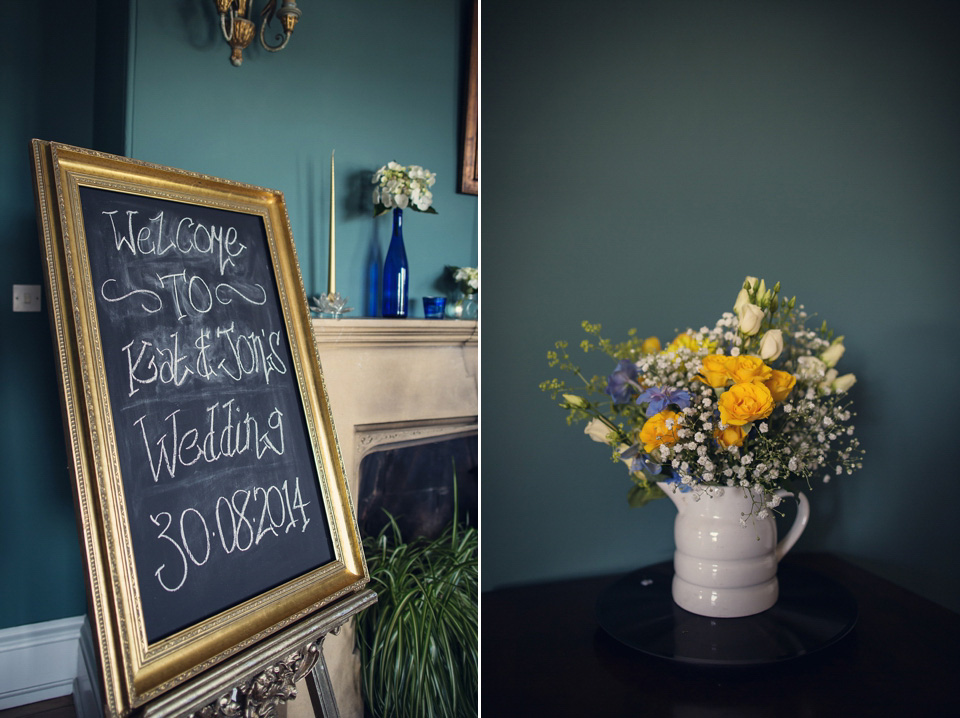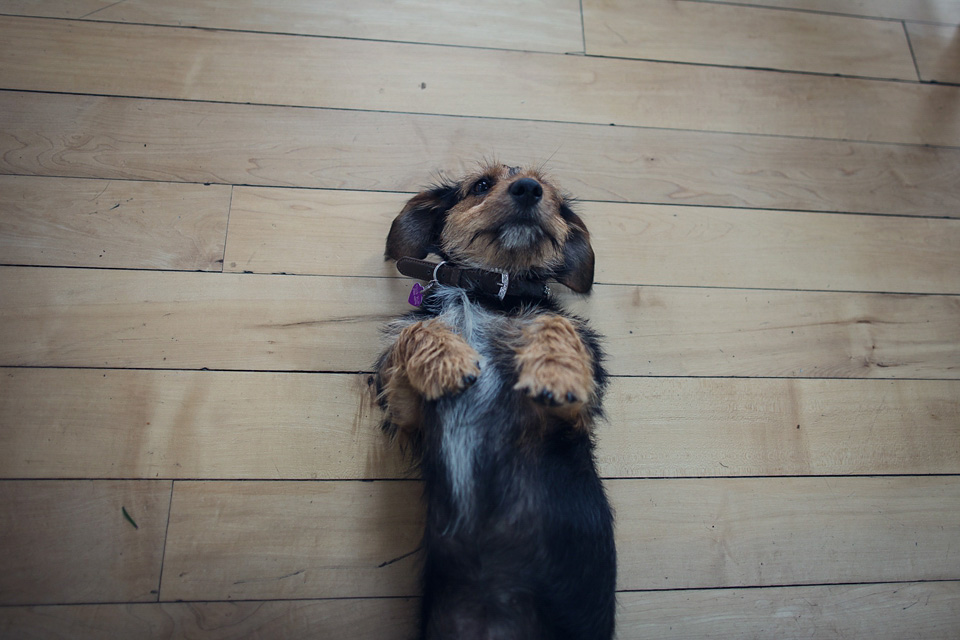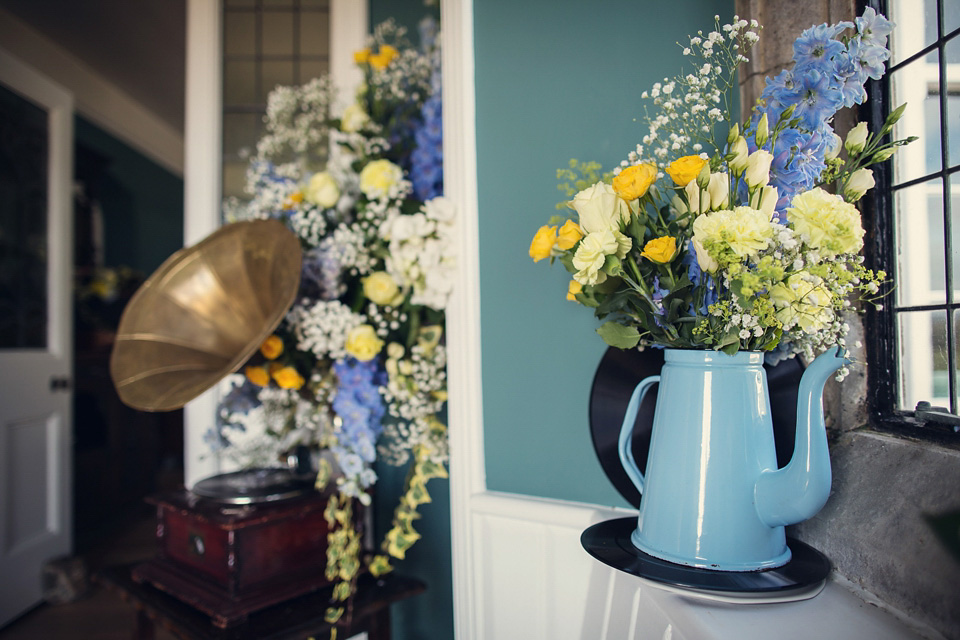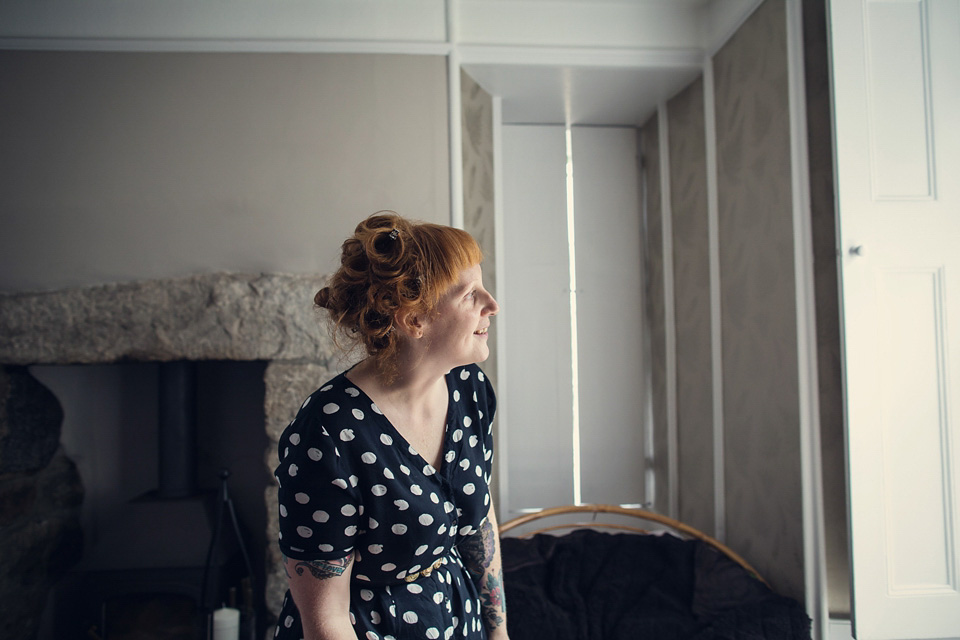 "I have always had an obsession with cameos. The beauty and delicate details of a women's portrait often adds the finishing touches to my outfit for the day. I knew it had to be the same on my wedding day so I wore a vintage cameo brooch, vintage cameo earrings and had a bracelet made from a vintage cameo piece by Kye Tew of Kye Tew Jewellery.
I also had a perfume planned but in the rush of getting ready I completely forgot to put any on!"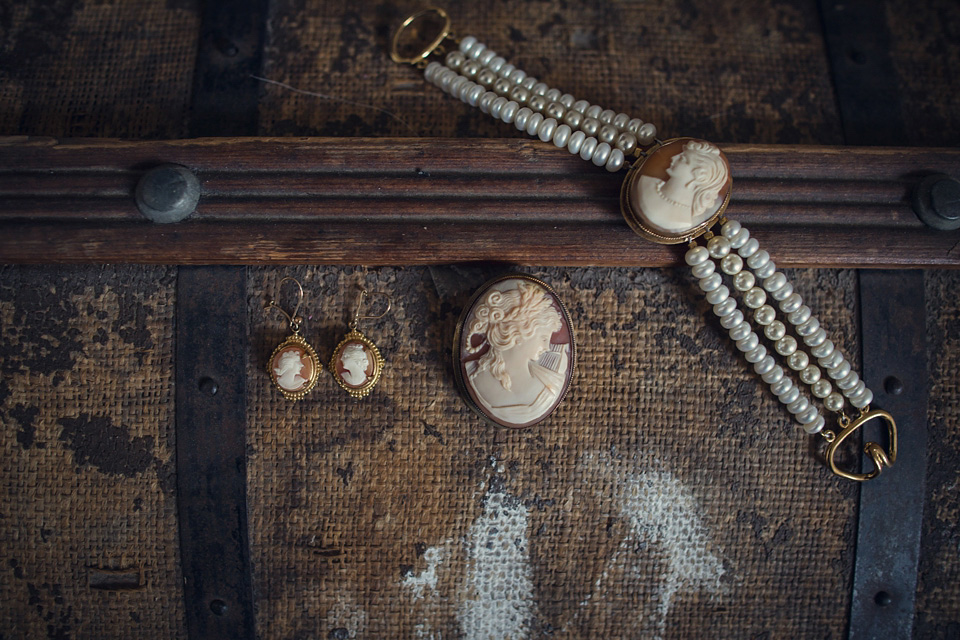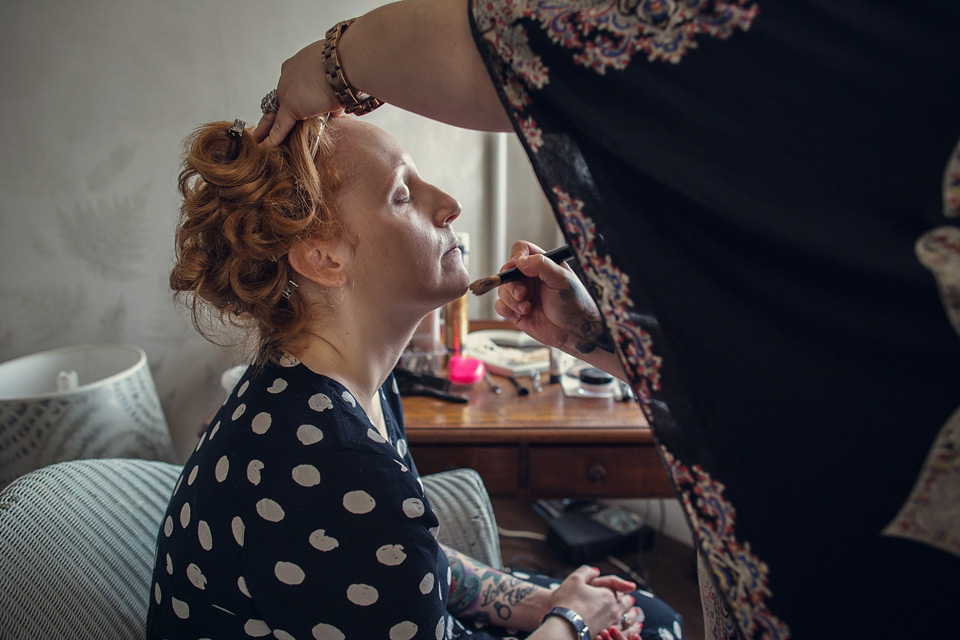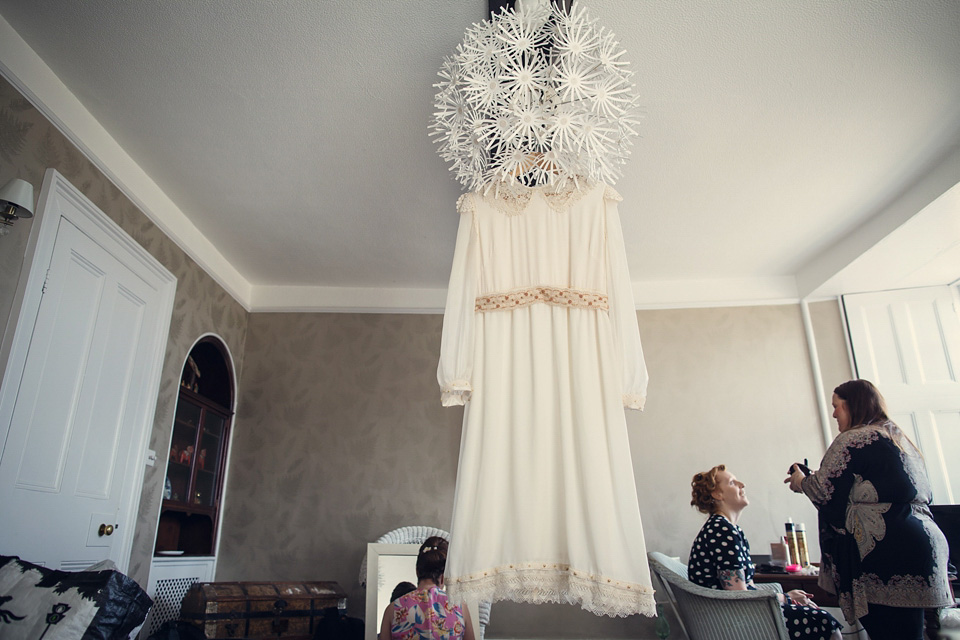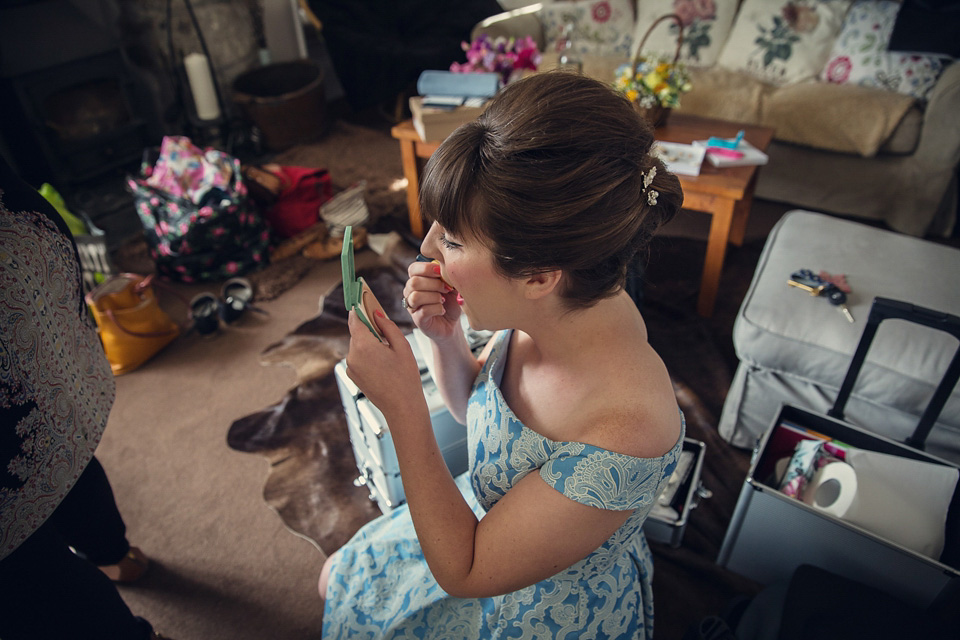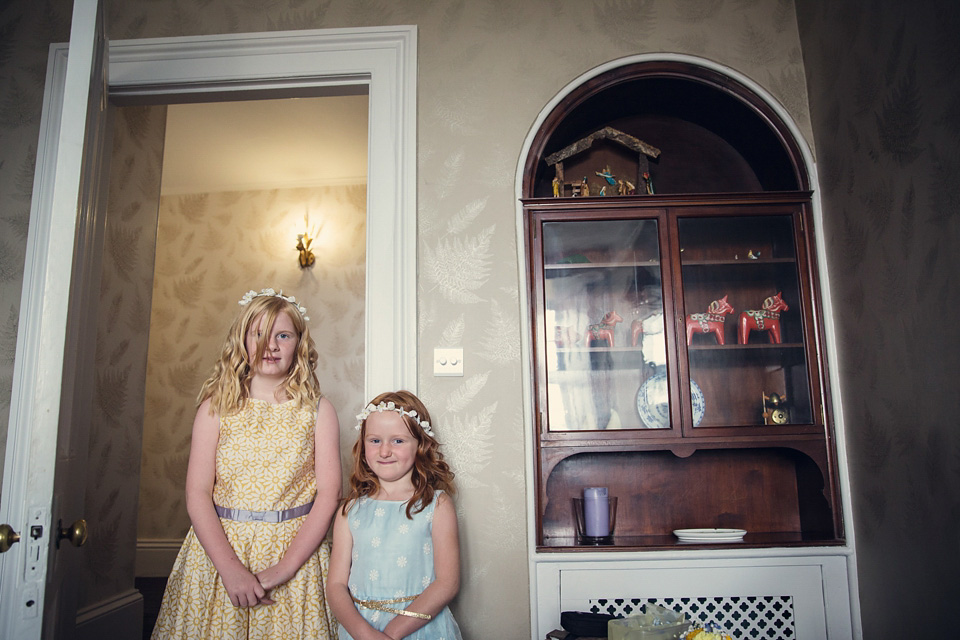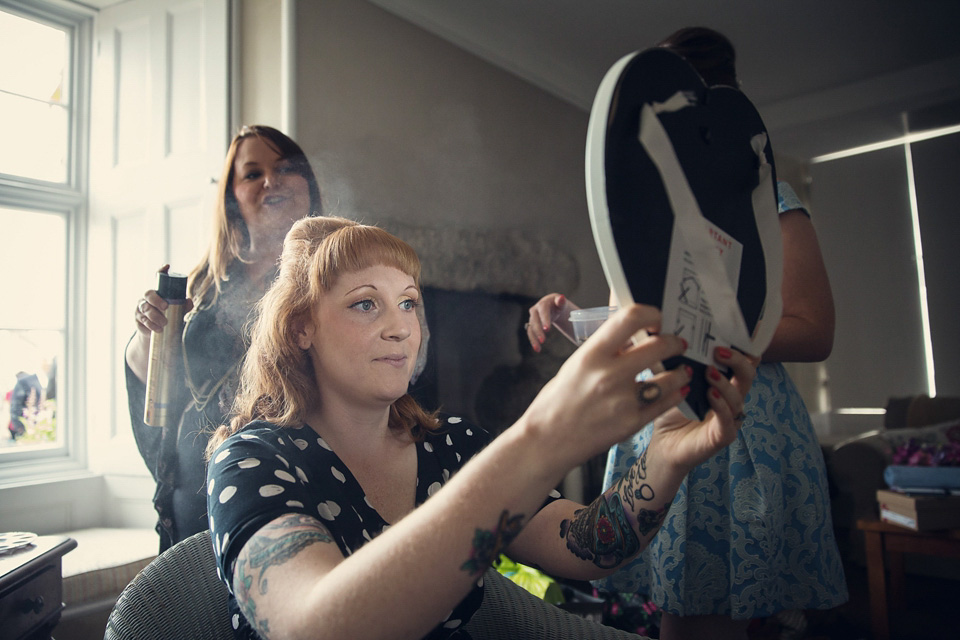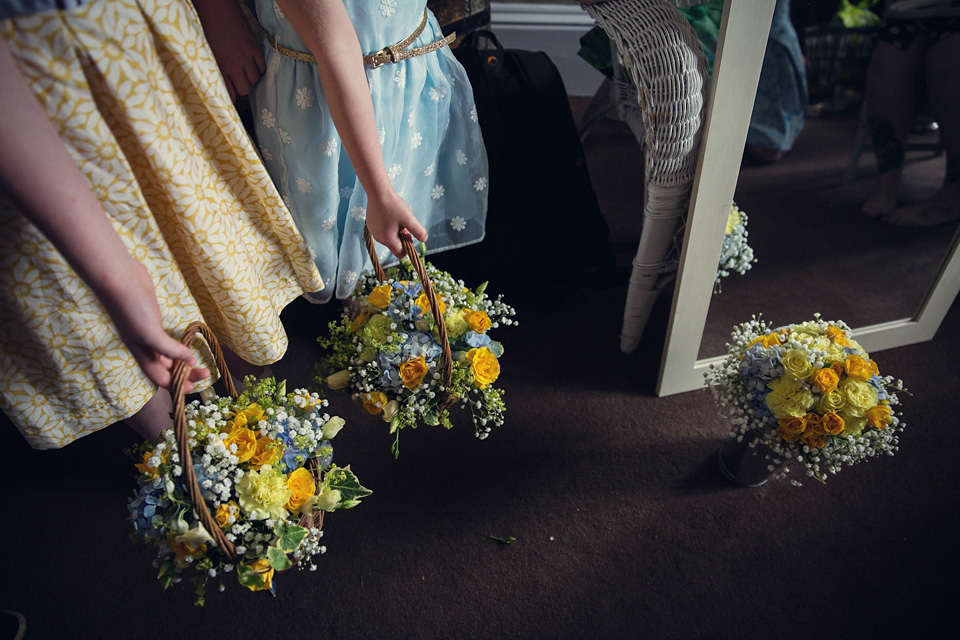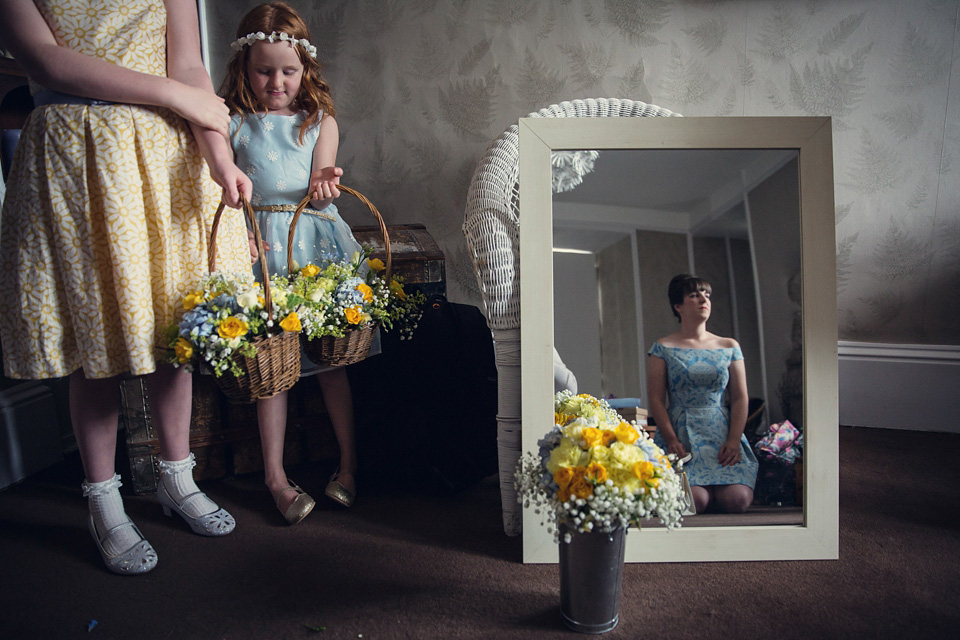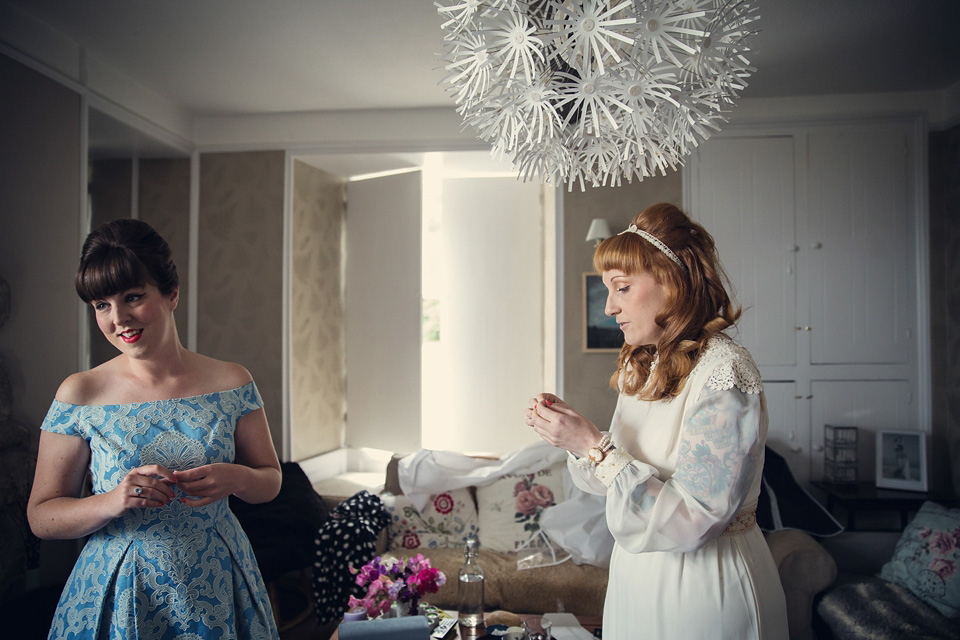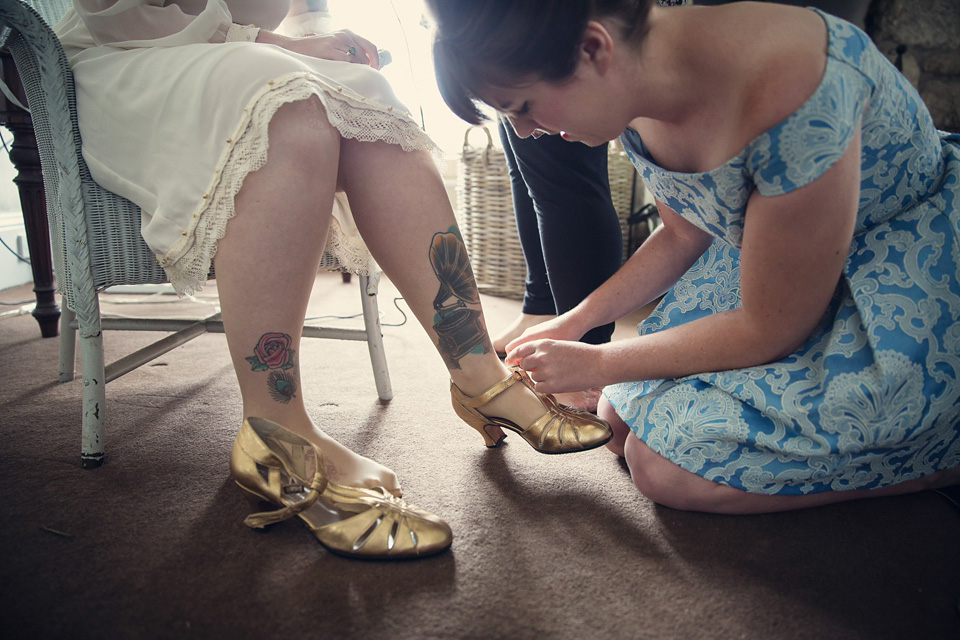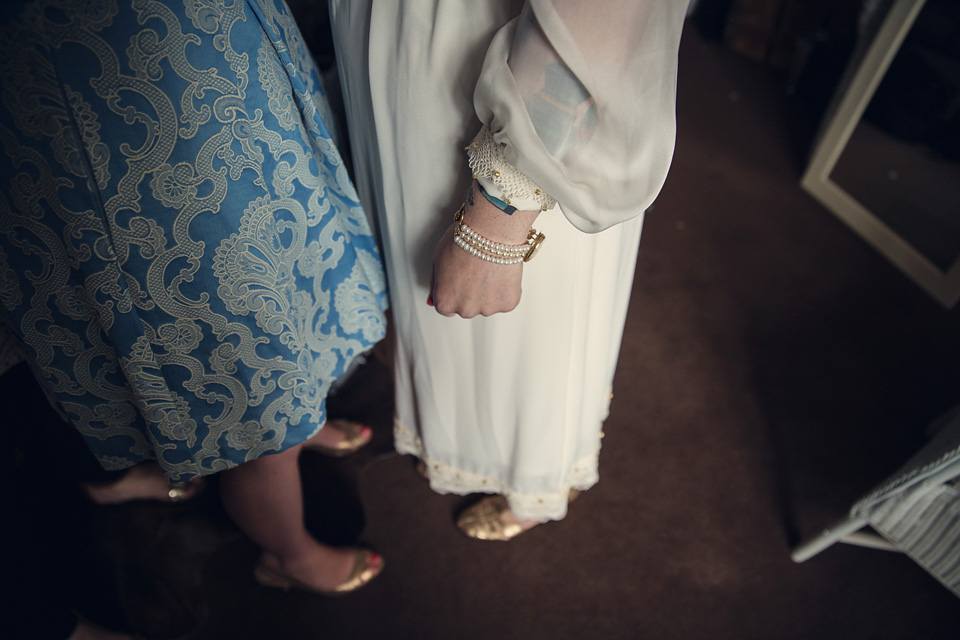 "I wore a lace headpiece made by Corinne at Feathers of Isca, detailed with gold and coral beading that matched my accessories."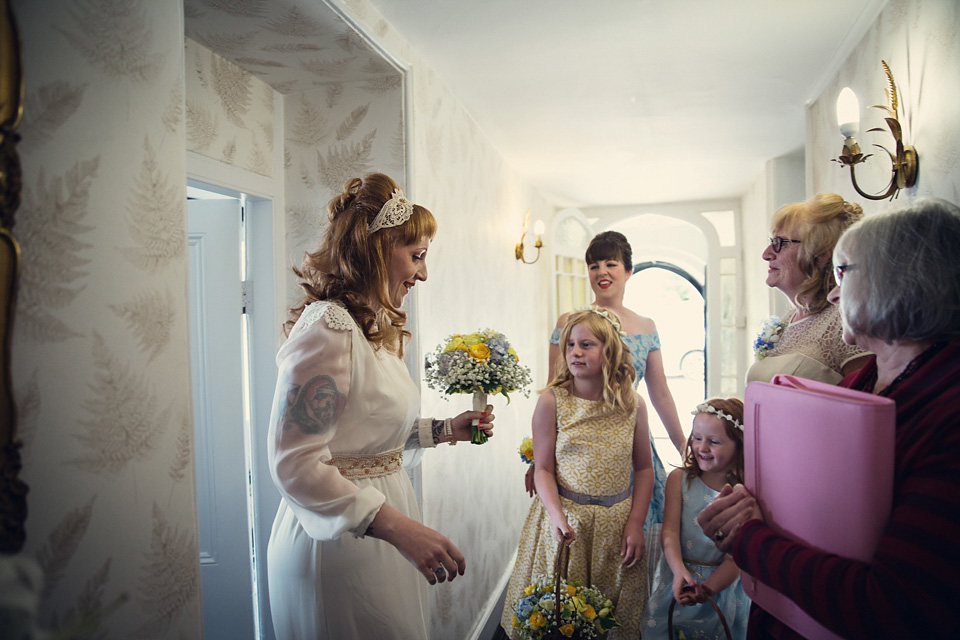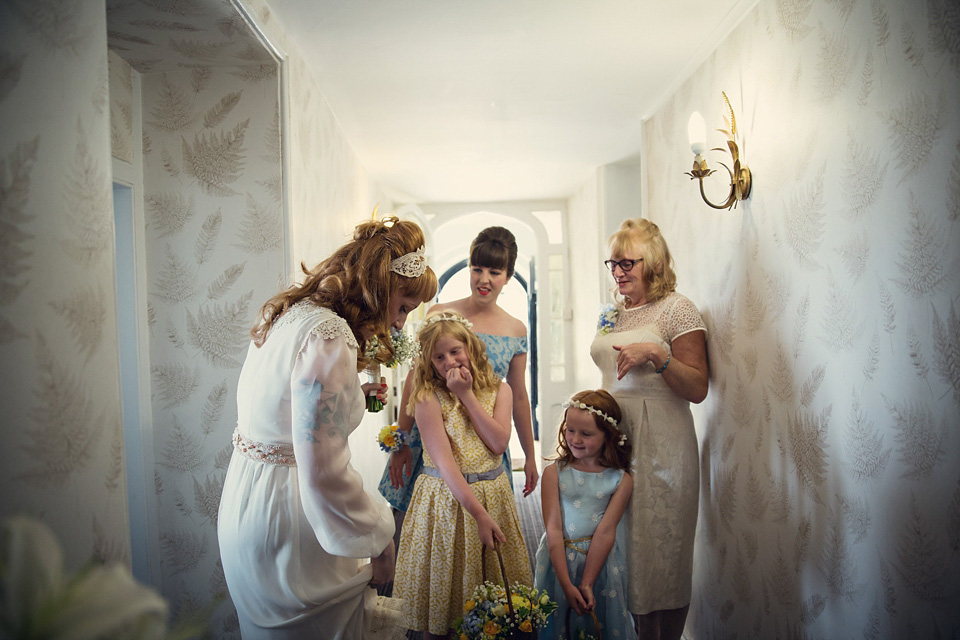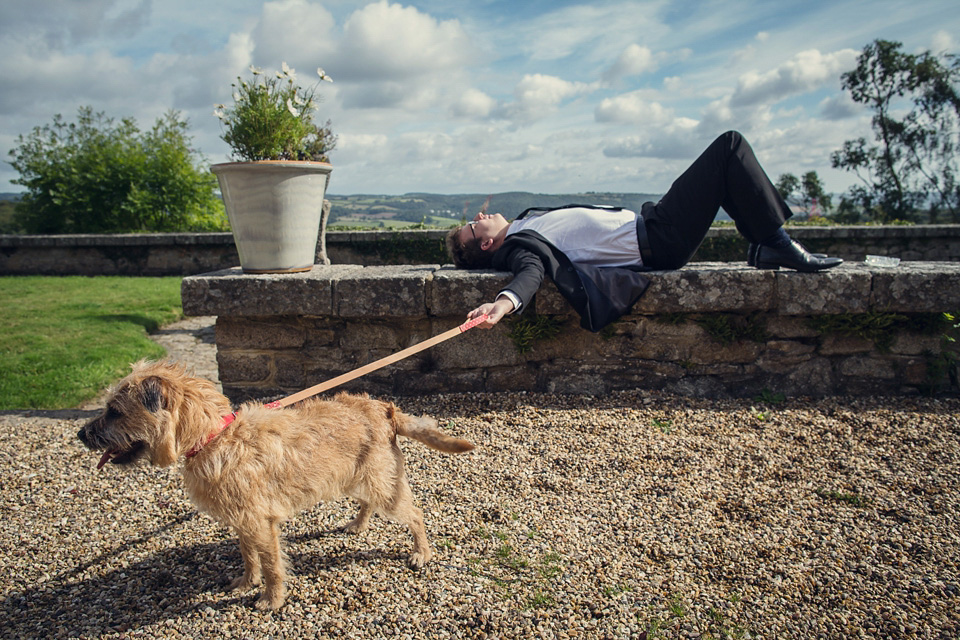 "Jon's suit was from Burton and his shirt was from Zara. He wanted to feel comfortable and isn't usually a fan of suits but he has found one that he says he would be happy to wear time and time again!
We didn't want to give a dress code to the best men (or any of the guests in fact) so we told them to wear whatever they felt comfortable in. They turned up looking pretty smart in suits though, I think they liked the opportunity to get into a suit!"
"As it was a very small wedding and a laid back affair we didn't bother with order of the day booklets and people were able to find their seats very easily with their names printed on their wedding favours at the tables. "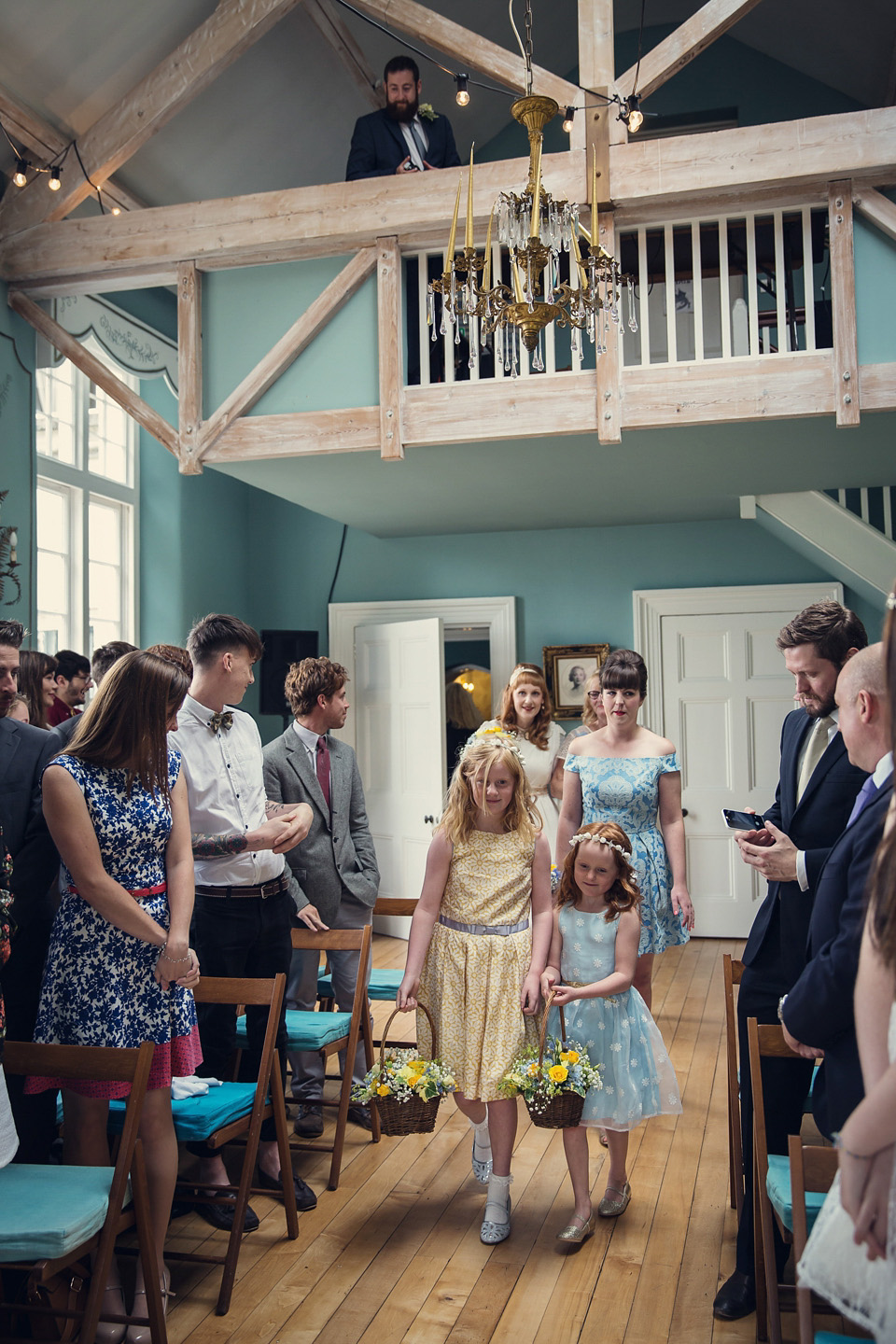 "My Mum Diane walked with me down the aisle to the sound of 'Untitled Love Song' by The Angels of Light. The track that Jon said made him realise that he wanted to marry me!
Possibly  my favourite moment of the day was seeing Jon's face light up when I entered the wedding room, it was so full of love. All of my pre-wedding nerves just melted away.
Jon's favourite part (aside from marrying me of course!) was having his nearest and dearest around him to celebrate such a special day. It really did feel like an amazing party with all of our favourite people."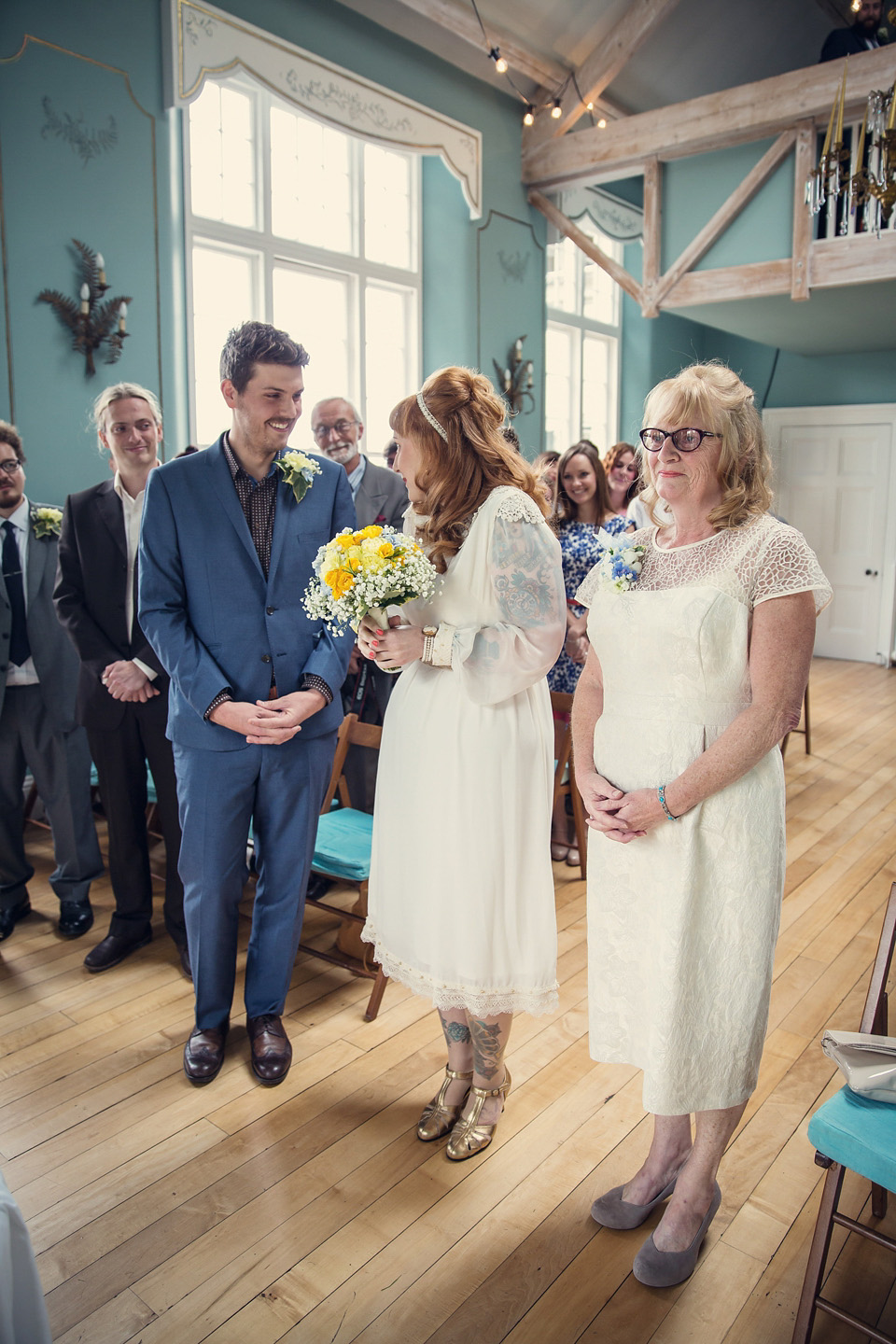 "We had one reading; a poem by E.E. Cummings called 'I Carry Your Heart' which is a favourite of mine and Jon's.  We lived apart for a year when Jon went to study a Master's degree in animation in Bournemouth. Even though it was sometimes difficult being apart this year really cemented and strengthened our relationship in so many ways. He gave me the book of selected poems by E.E. Cummings for my birthday in this year. It was my favourite poem from the book and the idea of carrying another's heart was very apt for this time."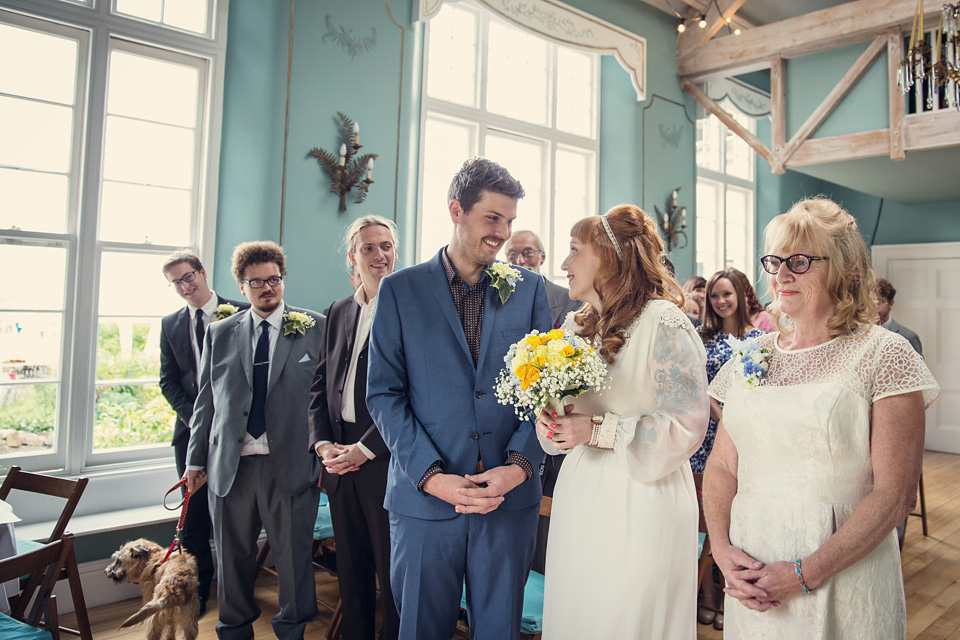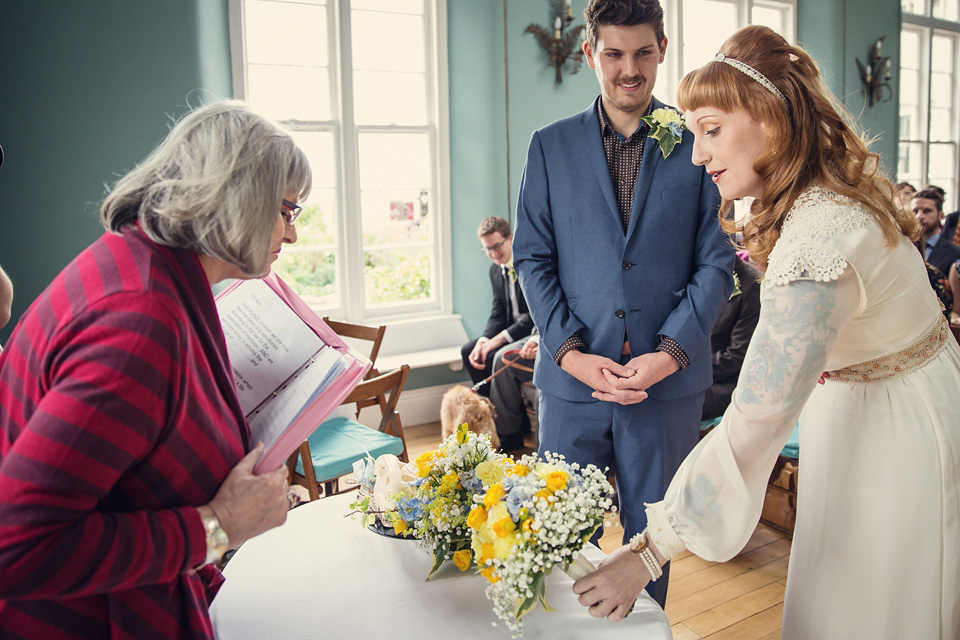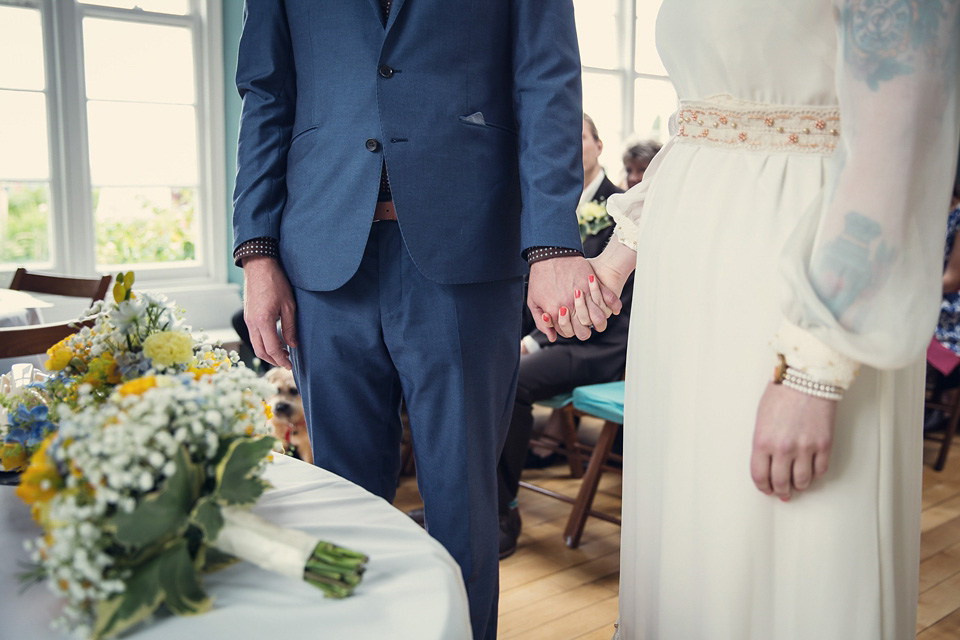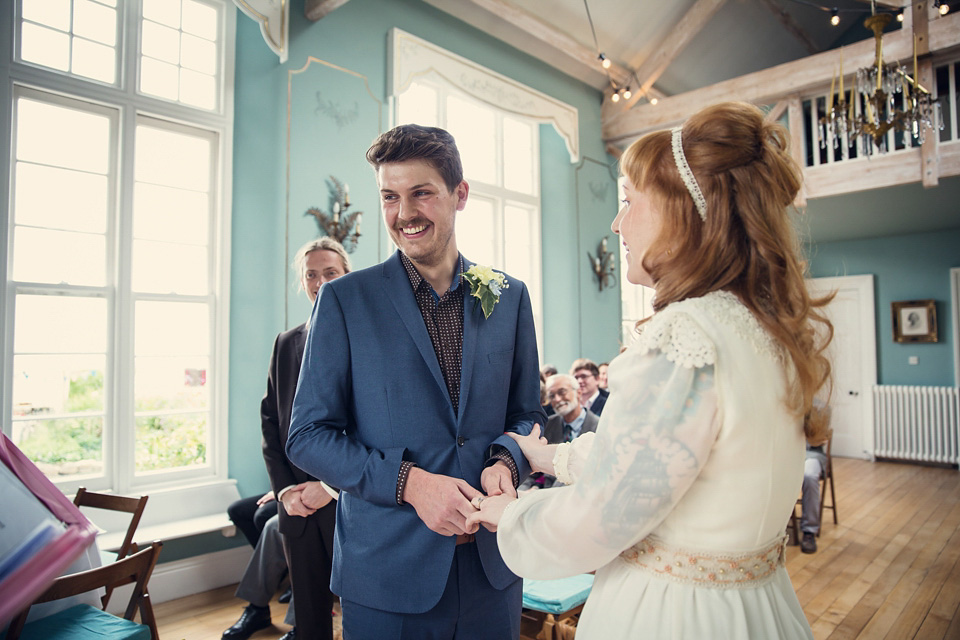 "My ring is a delicate gold and diamond piece based on an art deco shape and design. Jon's ring was made for him and it is a simple brushed silver band. My ring was the first one I saw and when I tried it on it fitted perfectly! We had a little look around elsewhere but I knew it was the one. Jon asked me if I could see myself wearing it forever and I knew the answer was yes. Jon isn't a massive fan of any kind of jewellery on himself, he doesn't even wear a watch but we found a simple and stylish band to suit his tastes! Both our rings were from The Silver Lion Jeweller in Exeter."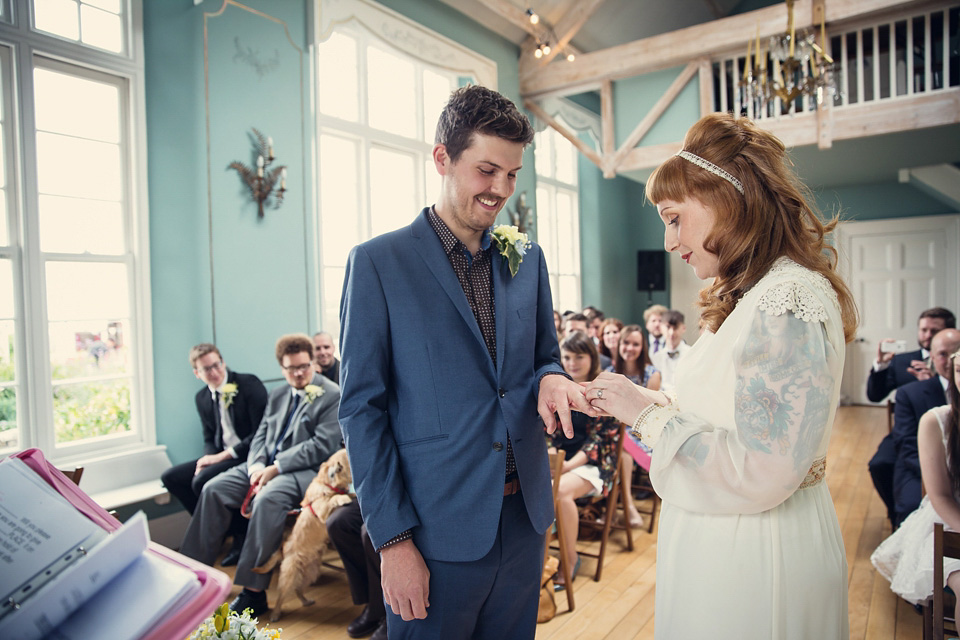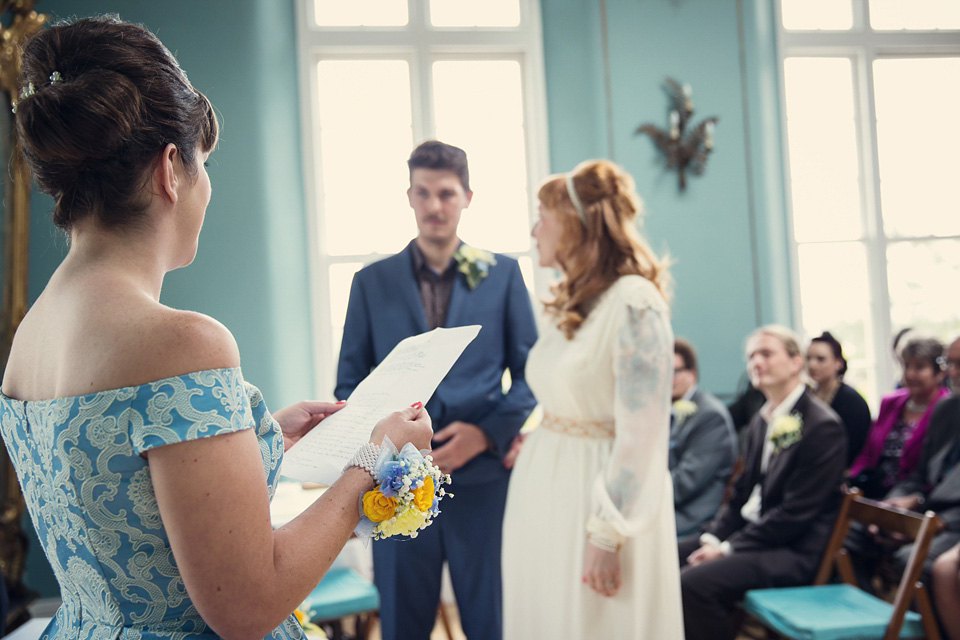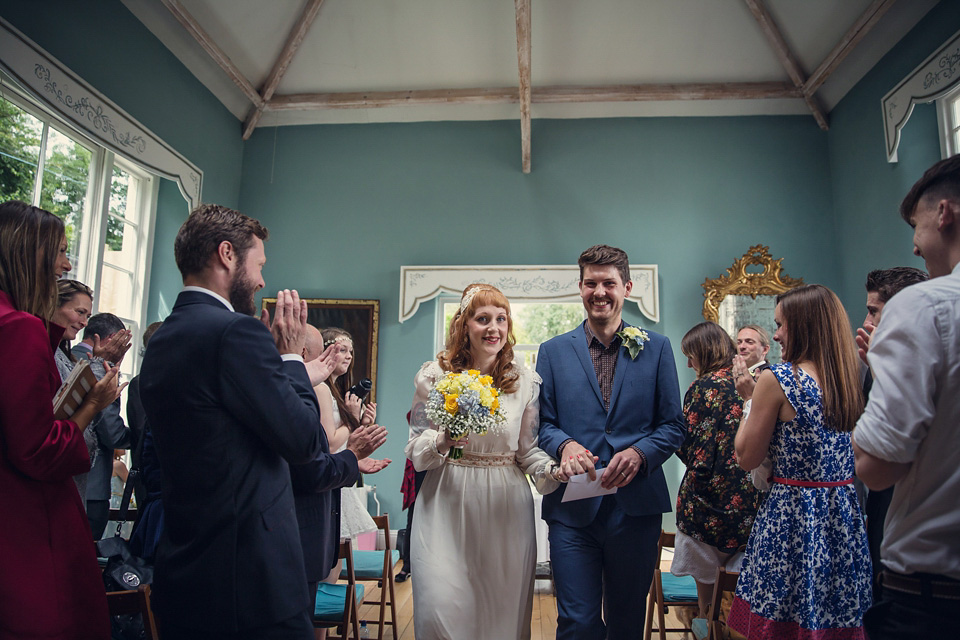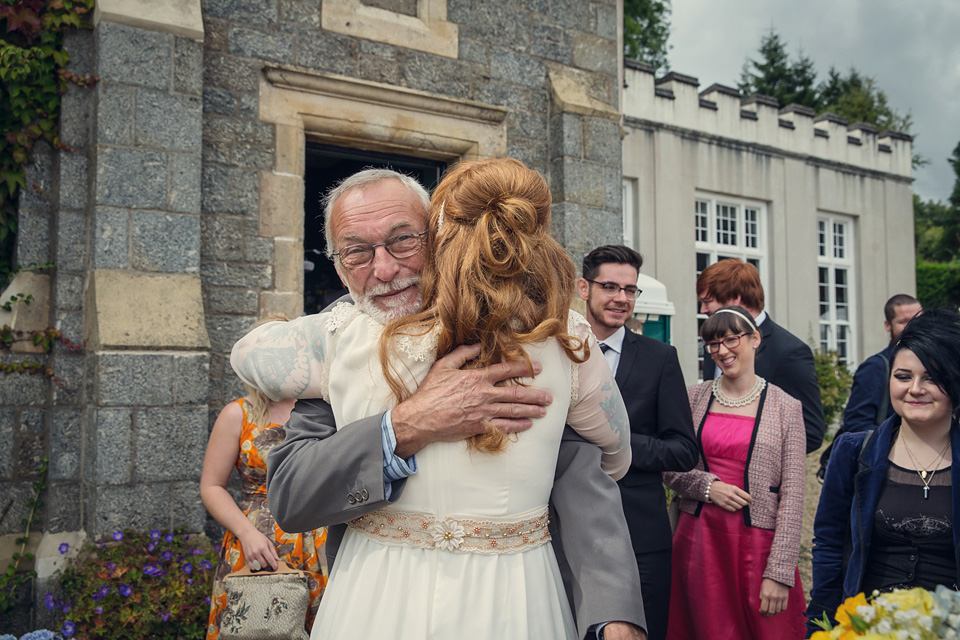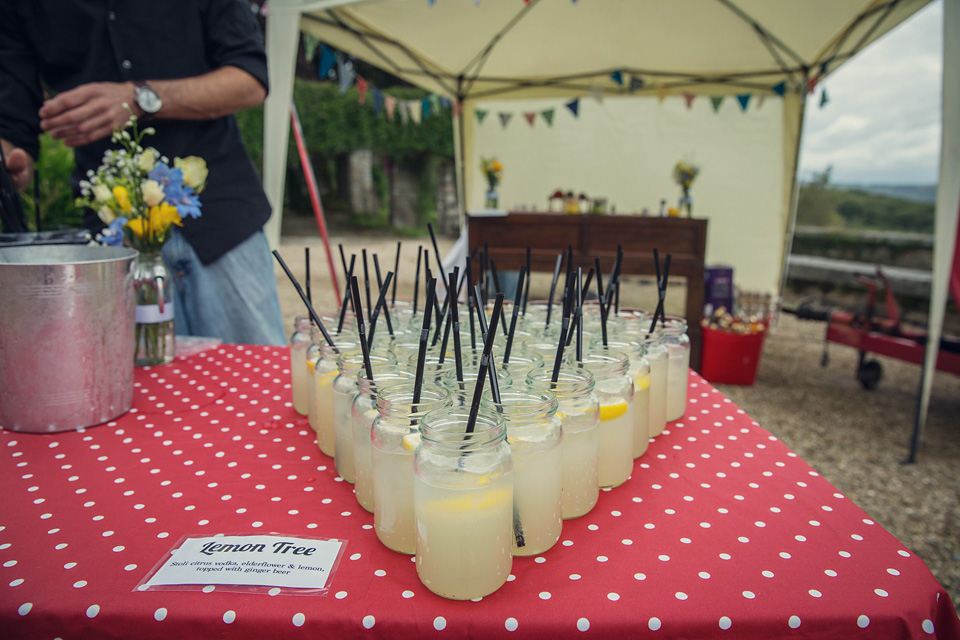 "Our caterers were Posh Nosh of Exeter, Devon. They were absolutely amazing and Emma who was in charge of coordinating our catering on the wedding day was incredibly helpful. Nothing was too much trouble and I had so much confidence in them from start to finish. They created a dish for my vegan guests and made the best vegan butternut squash pate any of us had ever tasted! There were many compliments on the food!"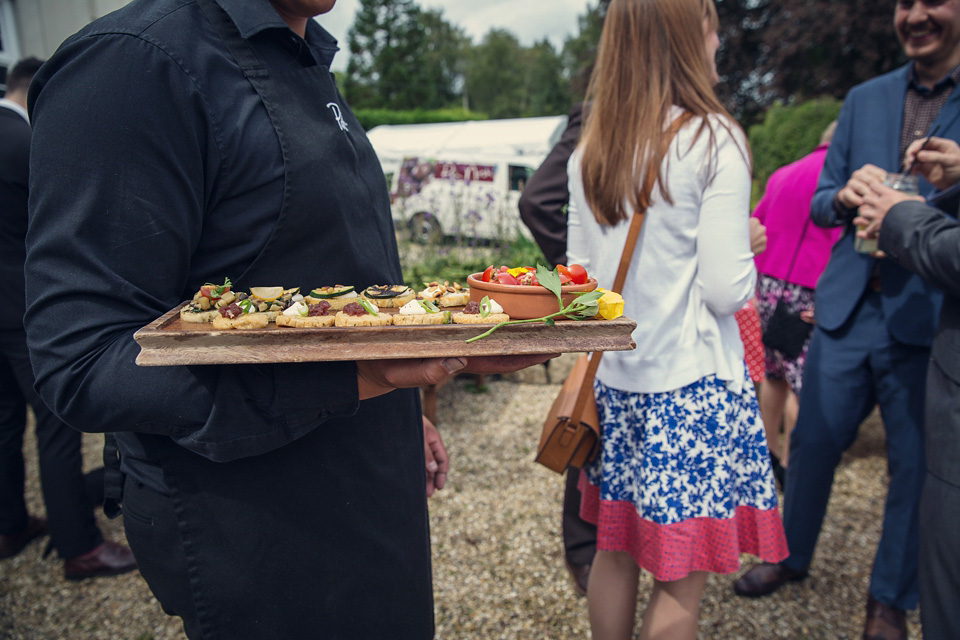 "Our drinks supplier was the amazing Cocktail Caravan from Exeter, Devon. A team who work in The Bikeshed cocktail bar who now also take out their caravan around the country, travelling to weddings and social events. This was a huge favourite throughout the day as myself and Jon and many of our guests are partial to the odd cocktail at The Bikeshed every now and again! They also came with a ping pong table which was a great source of entertainment throughout the day."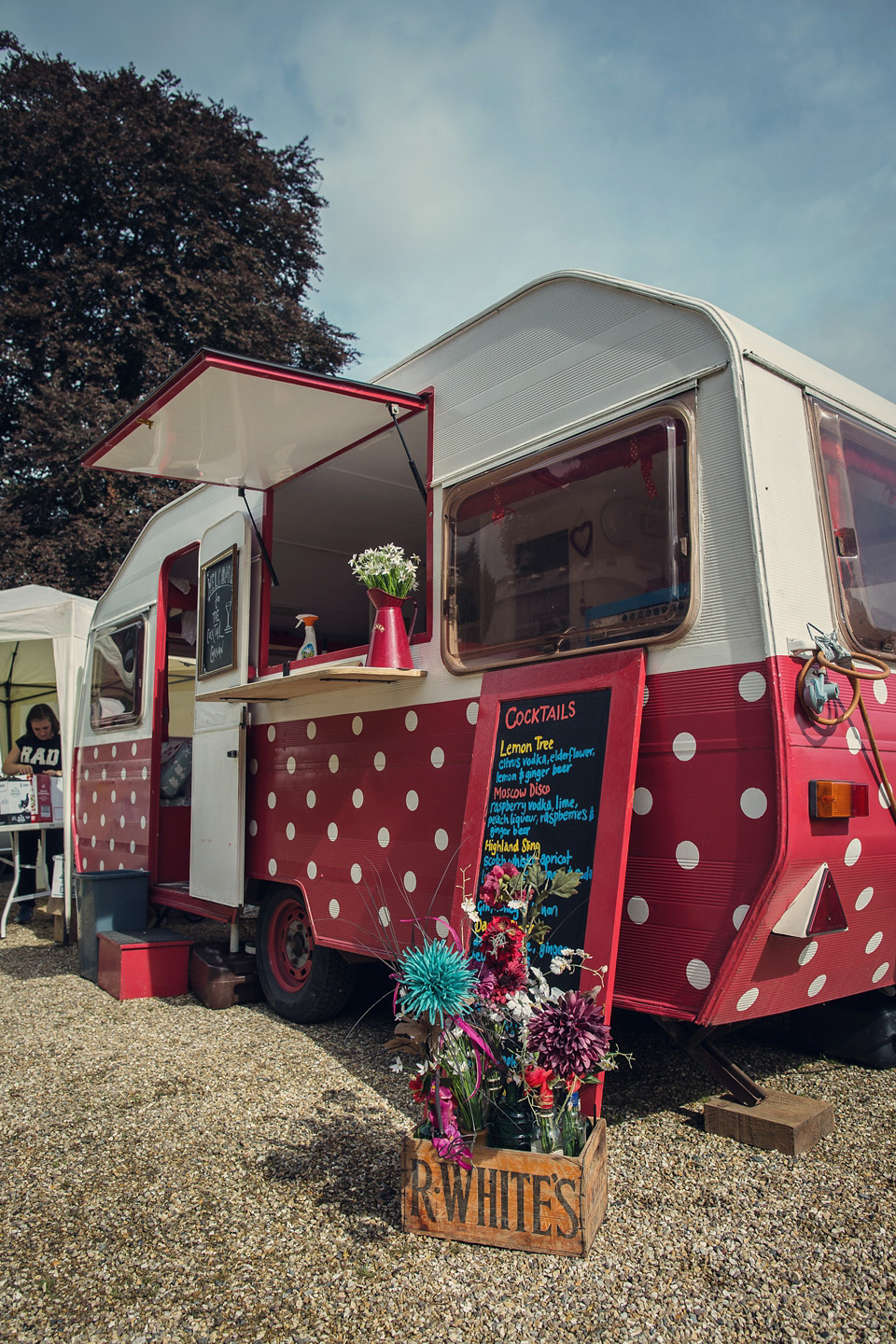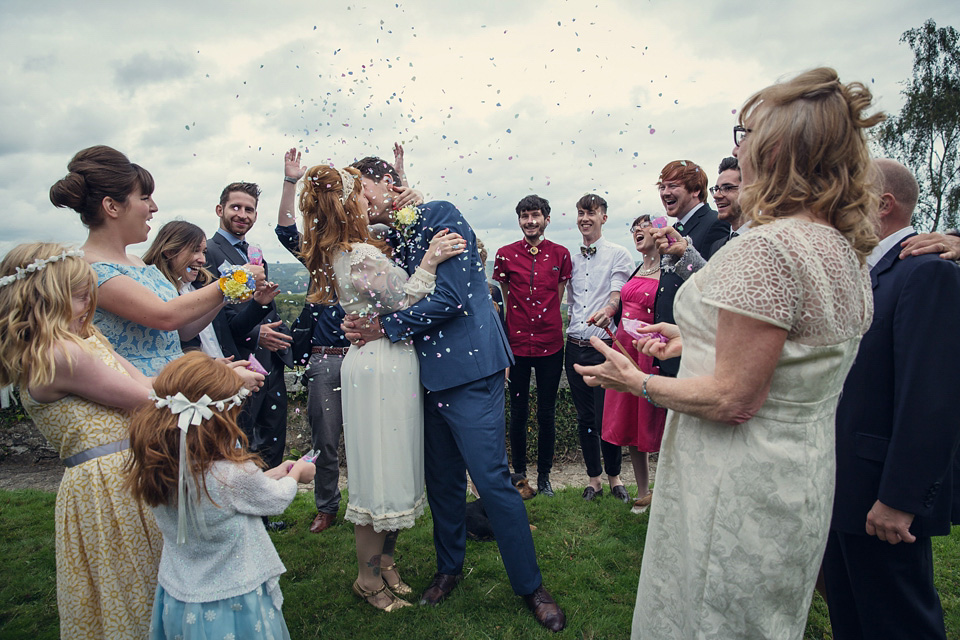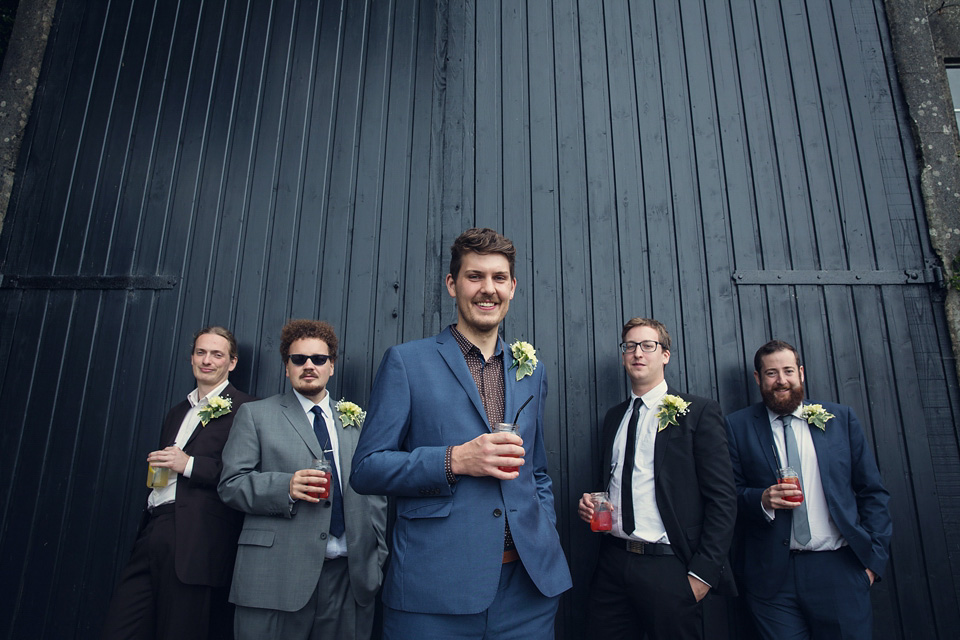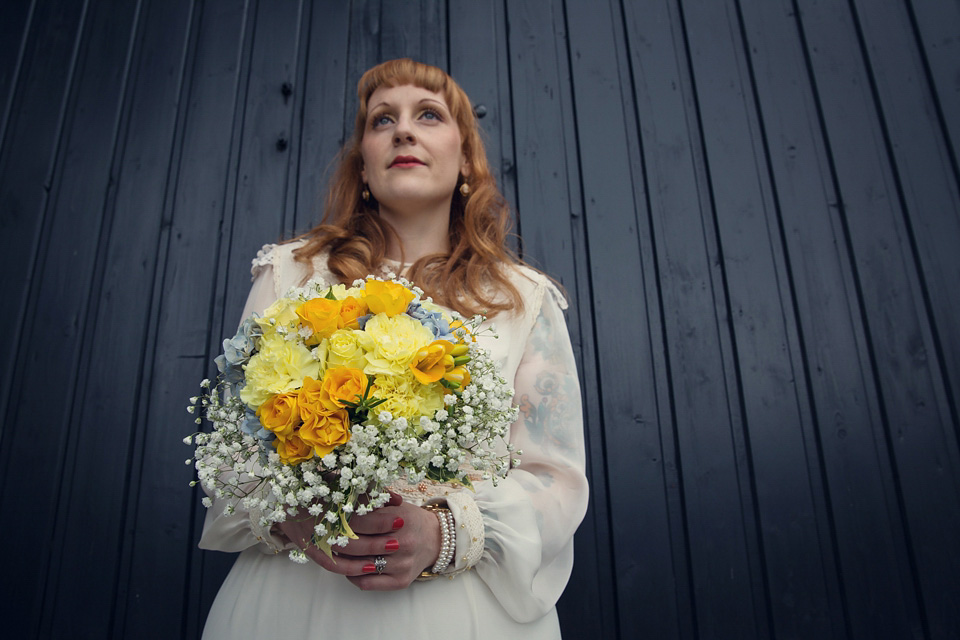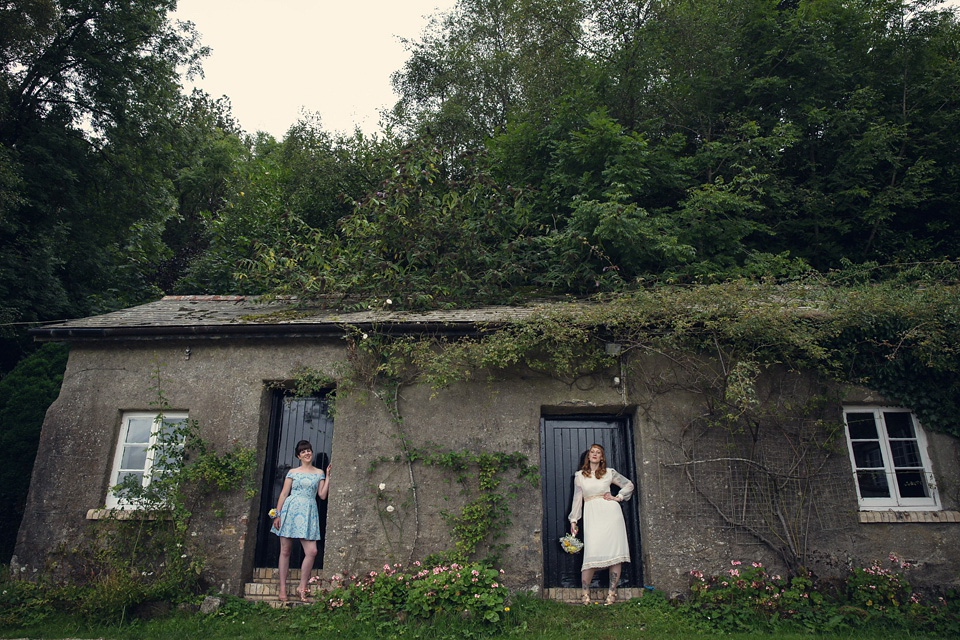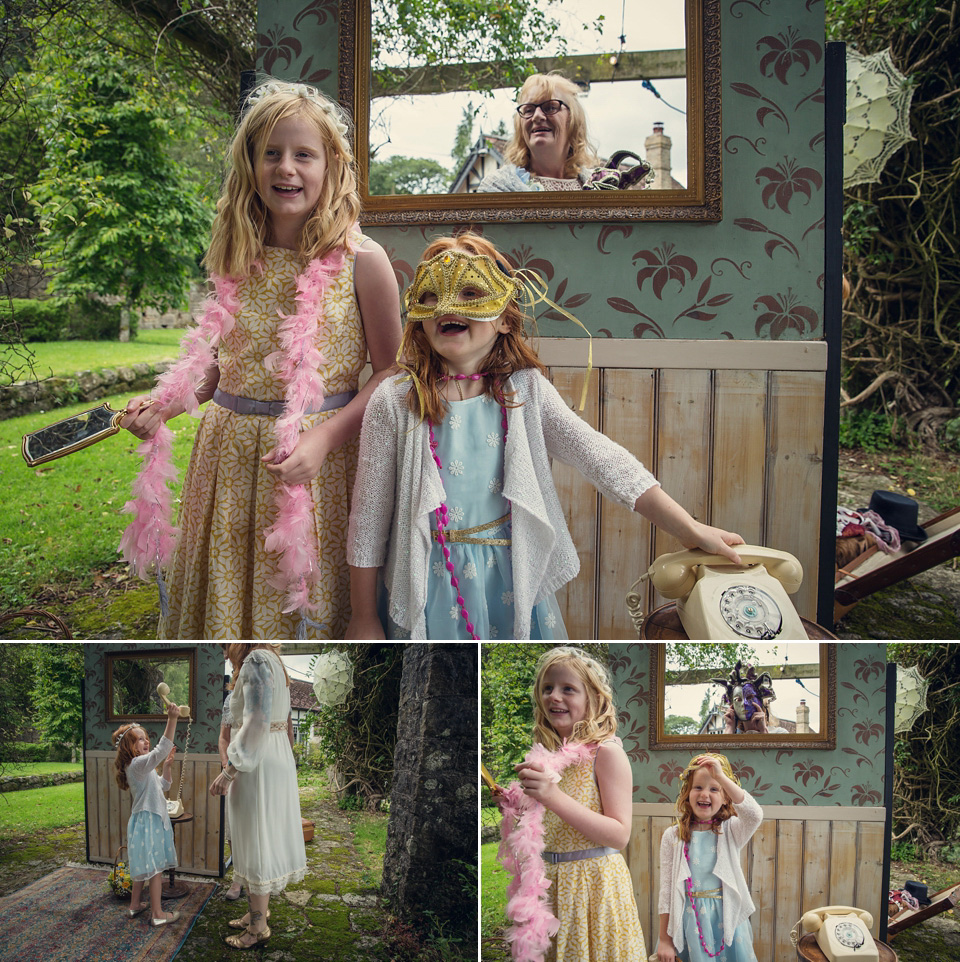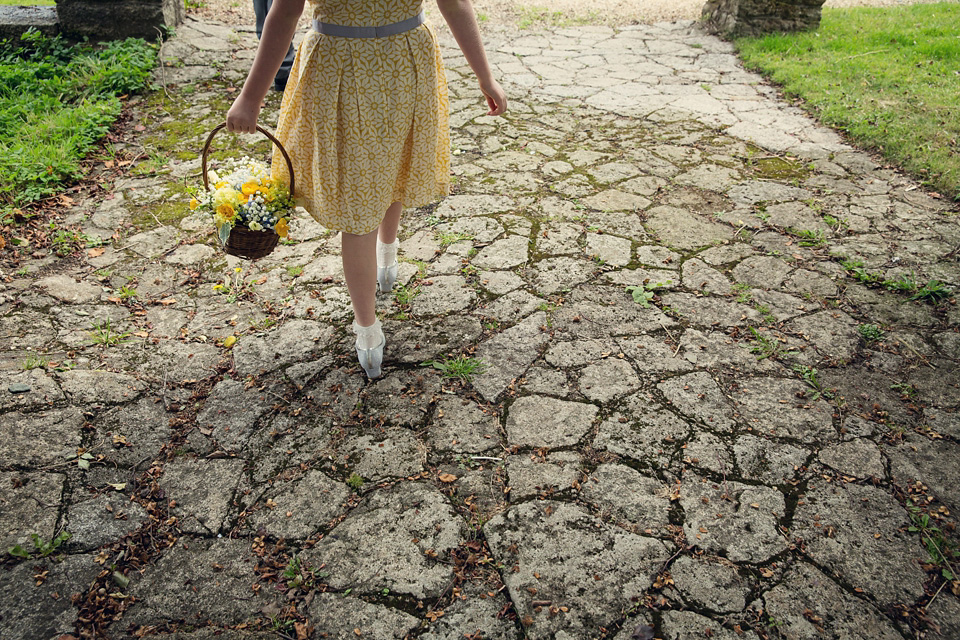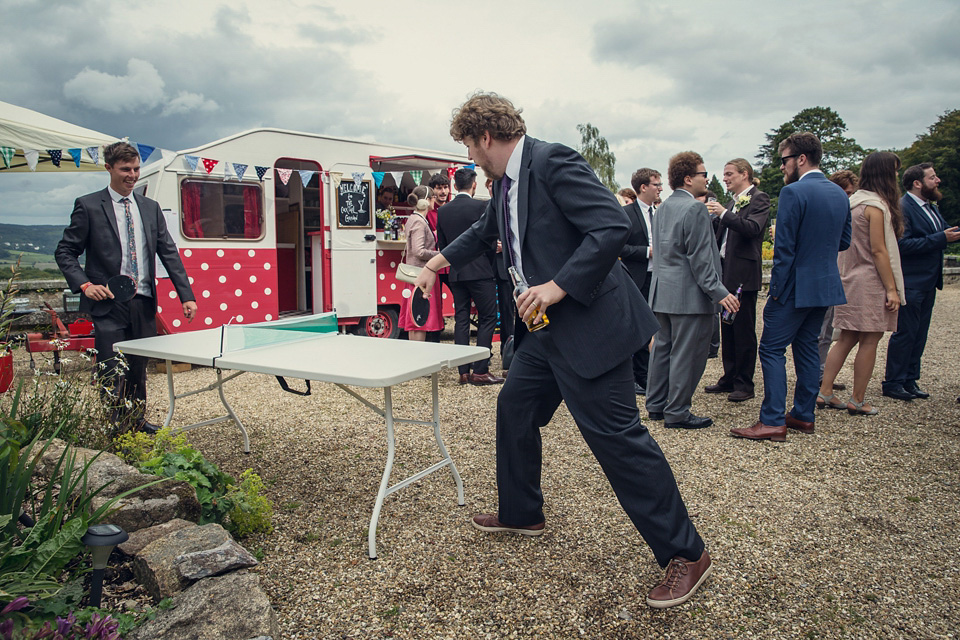 "Our venue, Yarner House, was the first venue we went to and we instantly fell in love. The wedding room was breathtaking with gold mirrors and family portraits steeped in history adorning the walls. We did the safety thing of checking out a couple more venues but we already knew we had found the one. Before my father died a few years ago he said if I ever needed to look for him, I could find him in a rainbow…upon driving into the hills on our return to Yarner for a second visit, a great old rainbow appeared before us. It was just perfect."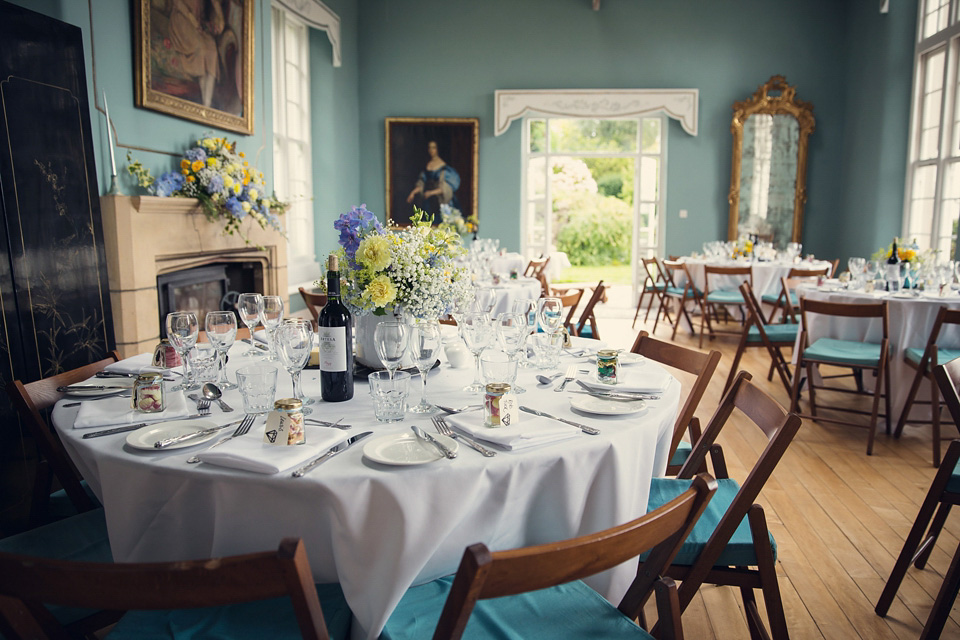 "We had a giant Colin the Caterpillar cake made by Marks and Spencer. It was always a tradition for my father to buy me a Colin the Caterpillar birthday cake every year and when he passed away Jon took over this tradition. It only felt right to have a giant version for our wedding day! My maid of honour Hannah also made an absolutely gorgeous vegan chocolate cake for our vegan guests, using a recipe from the Leon cookbooks."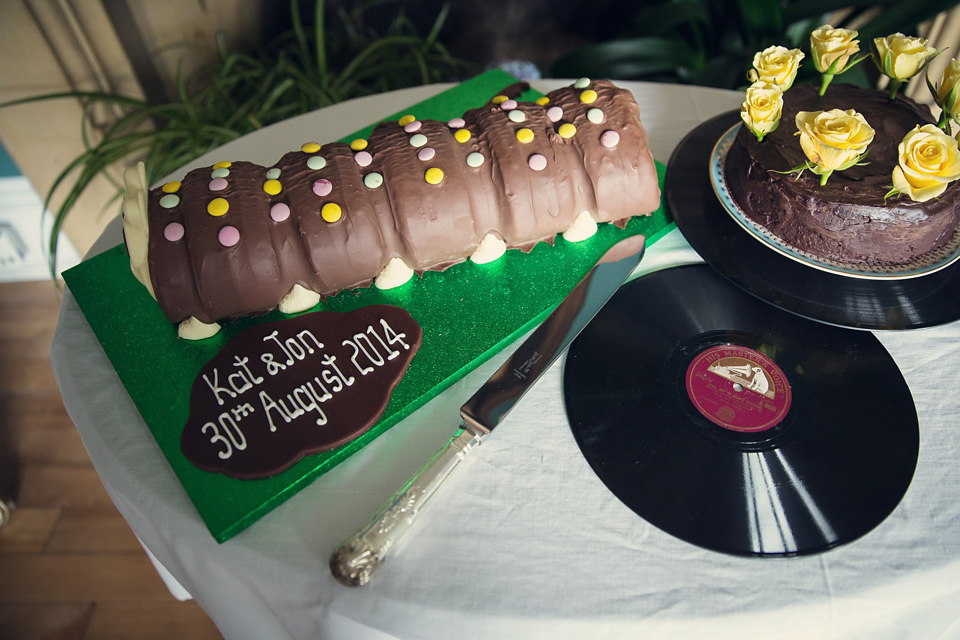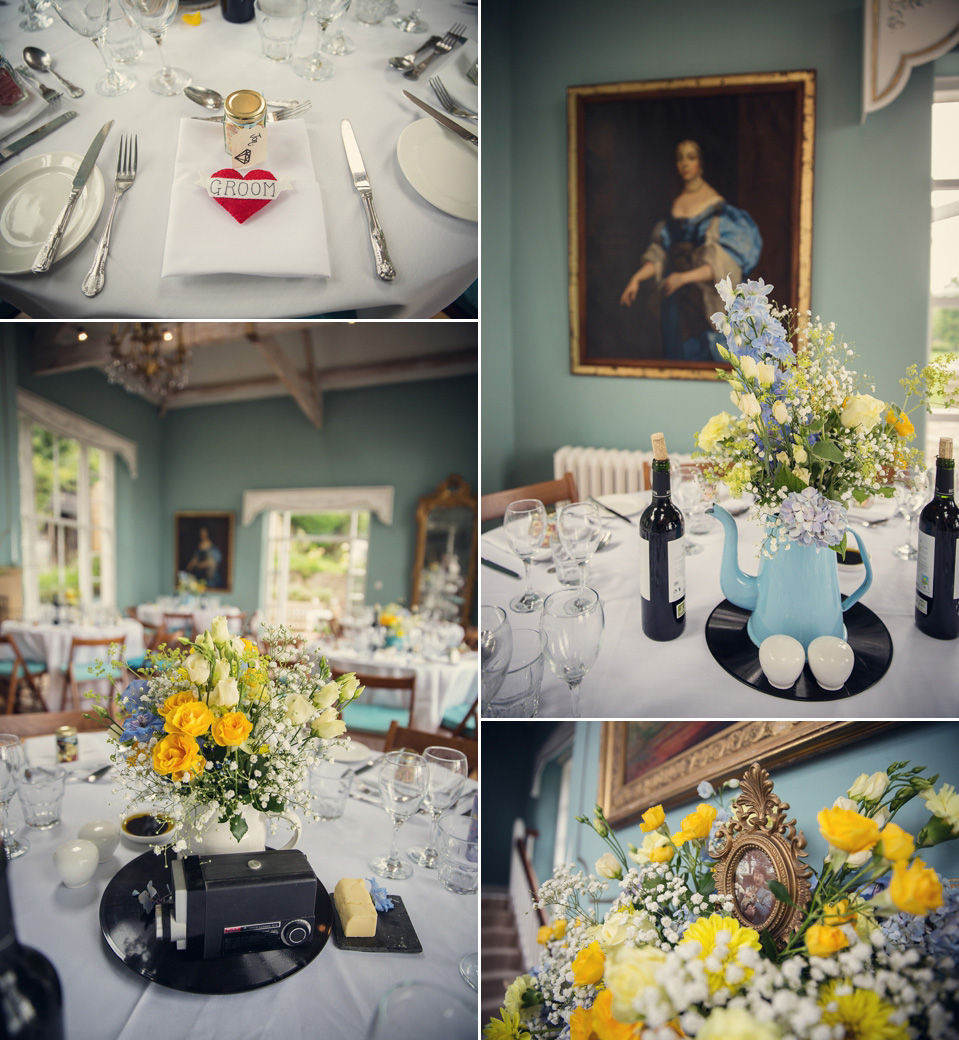 "Each guest had a little sweet jar at their seat. I found some little glass jars with gold lids from ebay and tied tags on with corn blue ribbon and wrote their names. I filled the jars with a selection of sweets which were mine and Jon's favourites, from phizzy pig tails, rosy noses to rhubarb and custards!"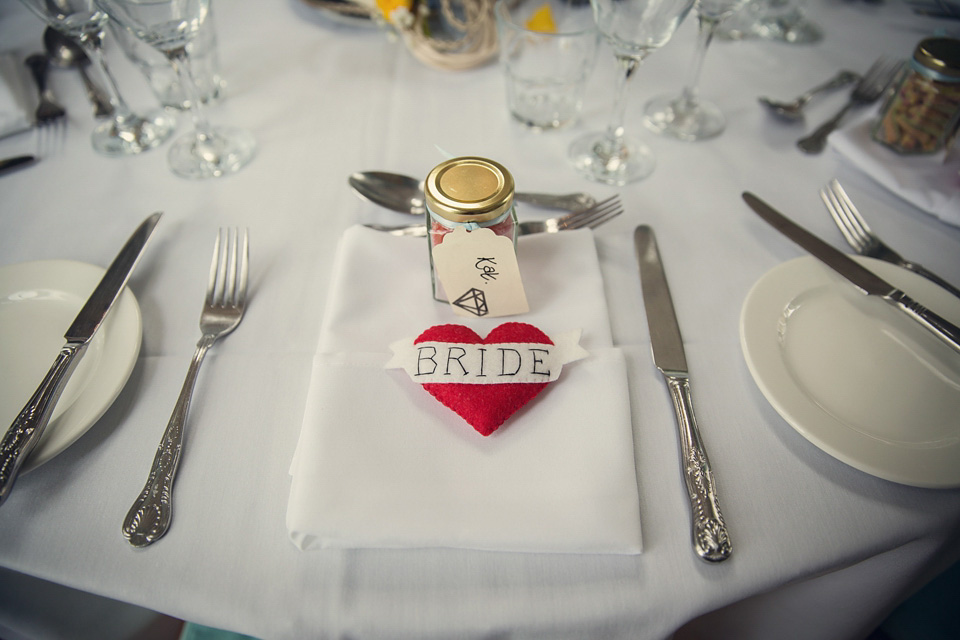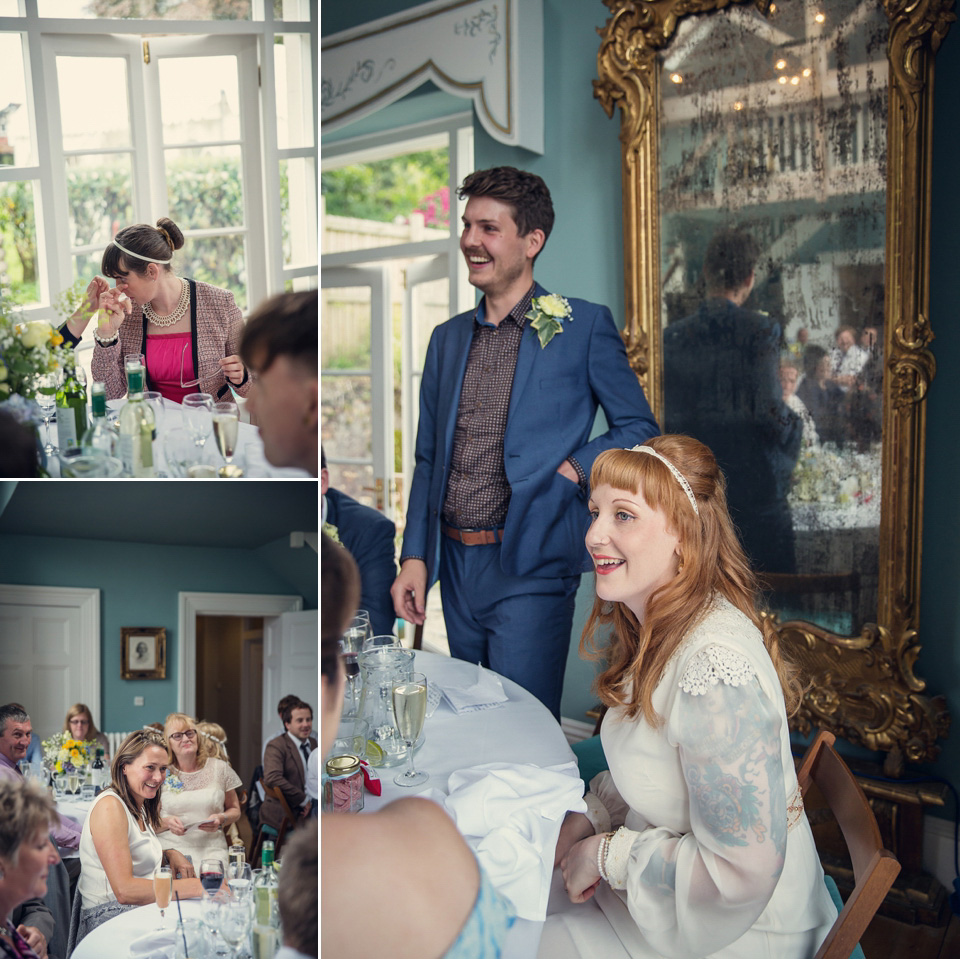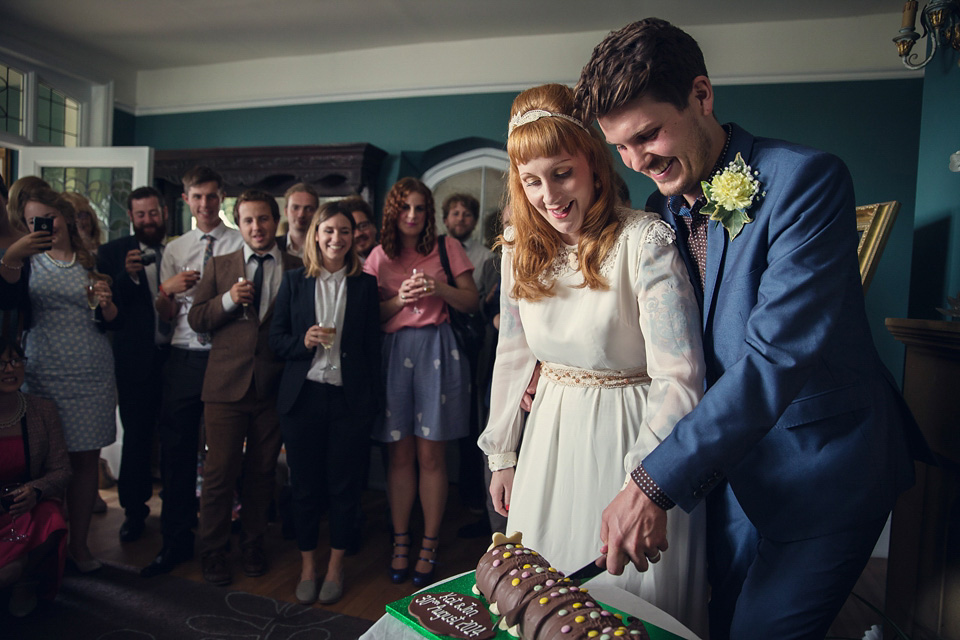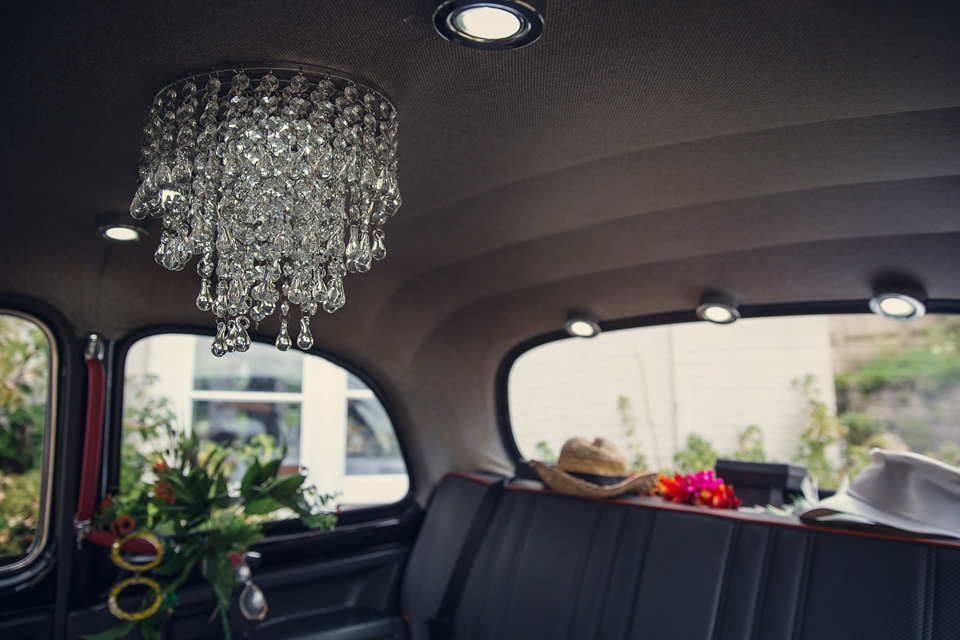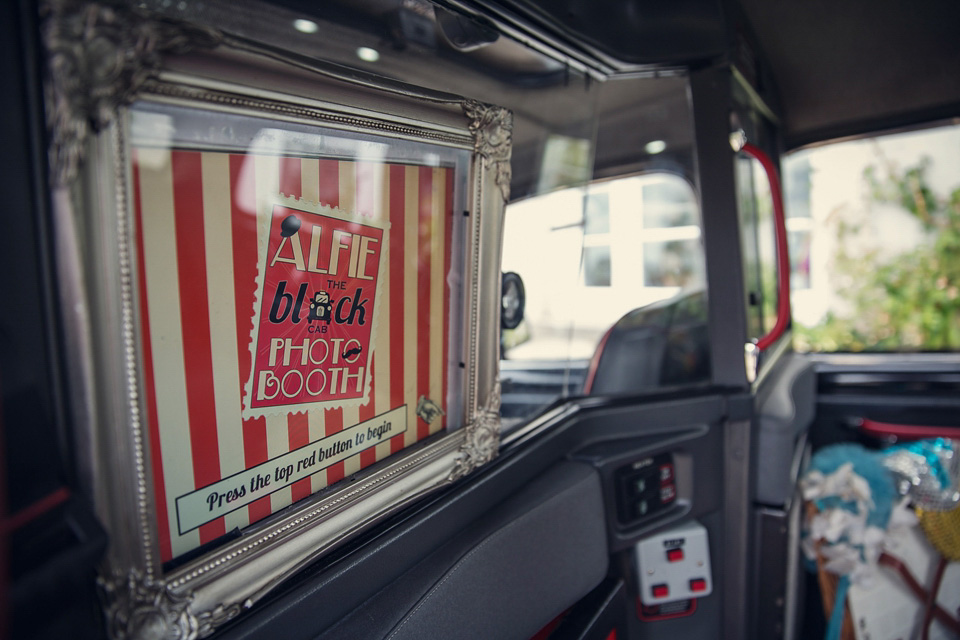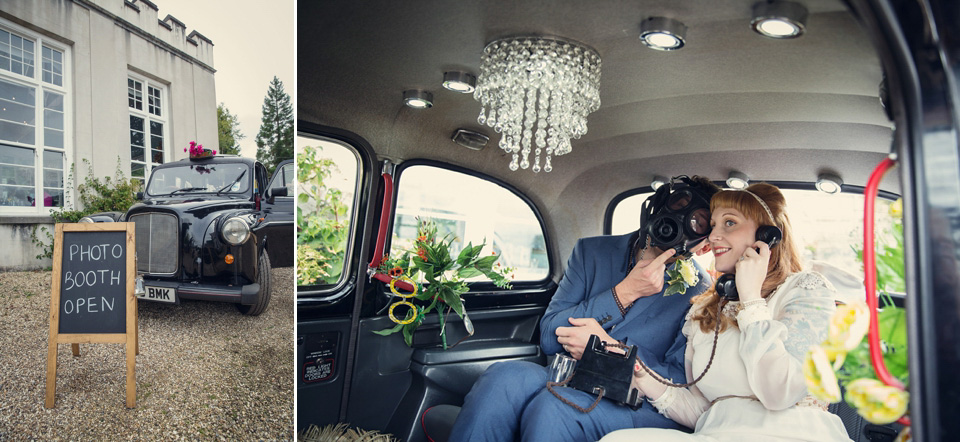 "We had Alfie the Black Cab, a vintage taxi photo booth for some lovely post dinner entertainment. This worked so well as it created a real buzz and excitement whilst people wandered around the beautiful grounds of the house, piling into the taxi for some fancy dress and photos!"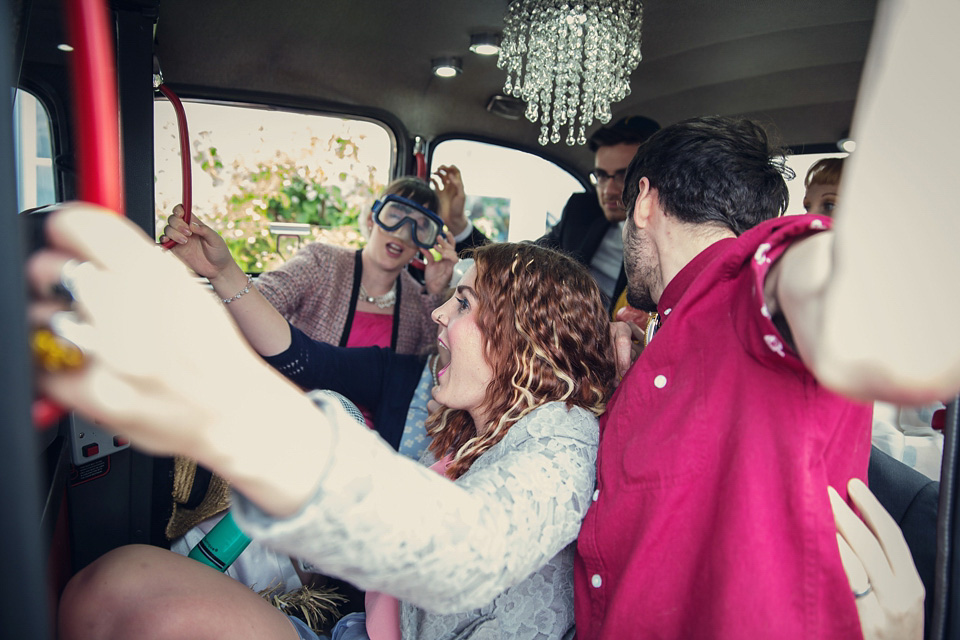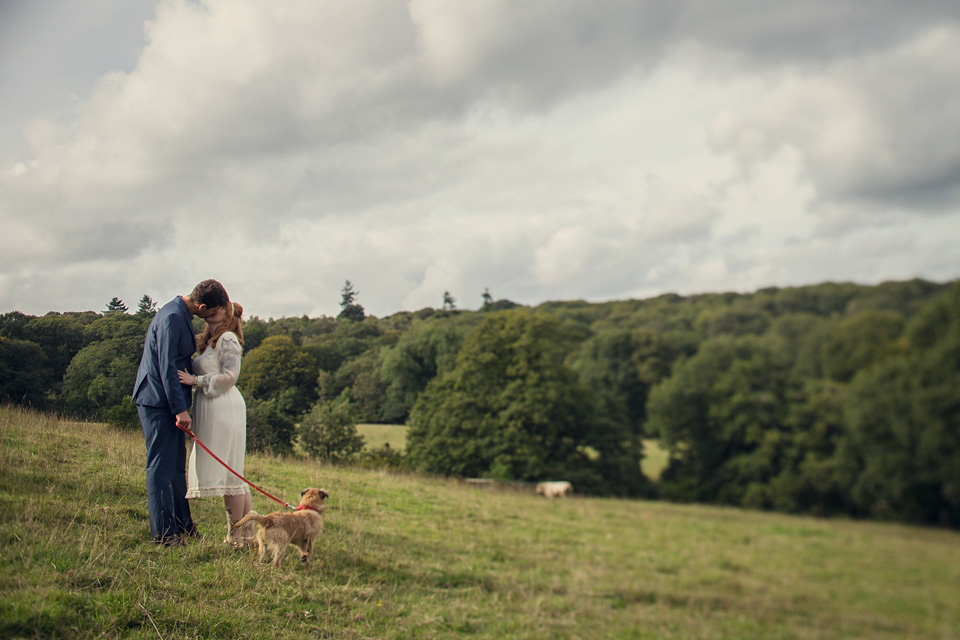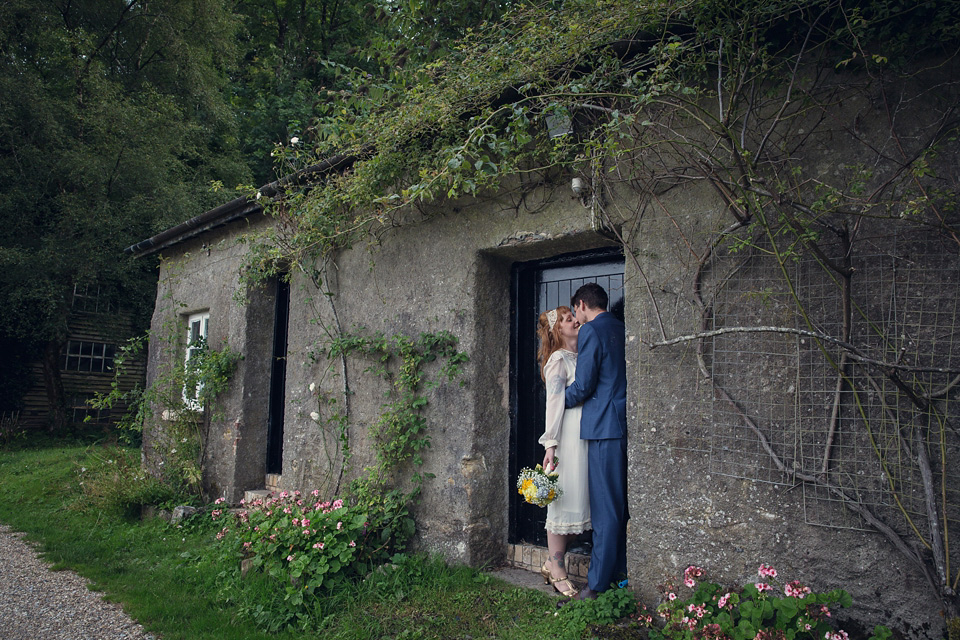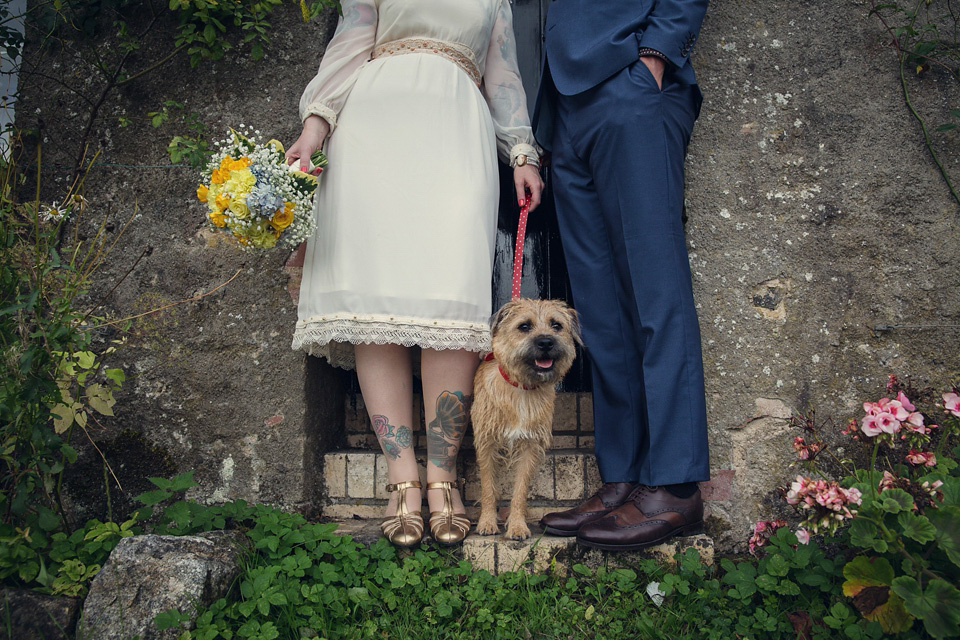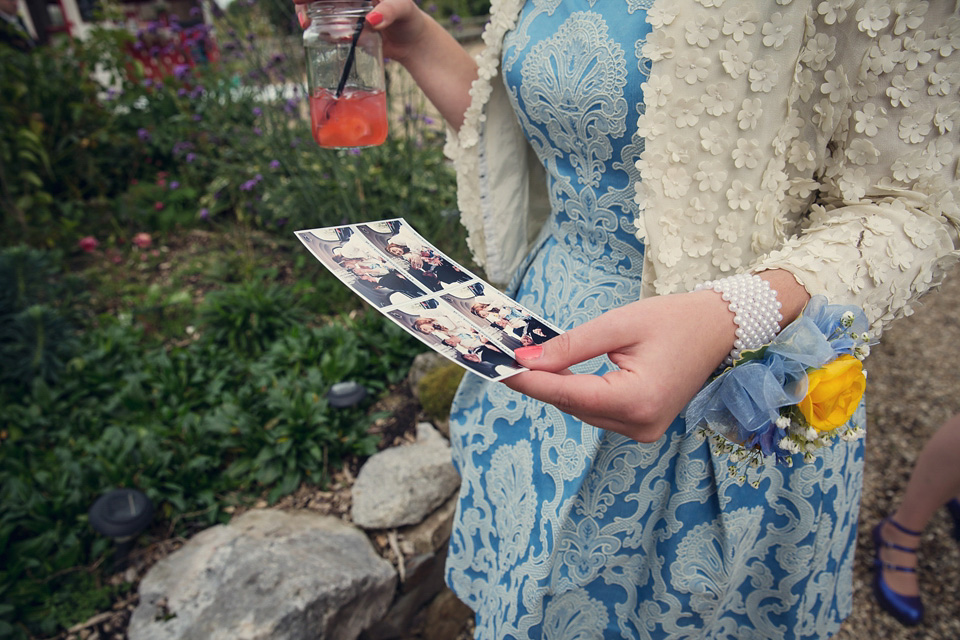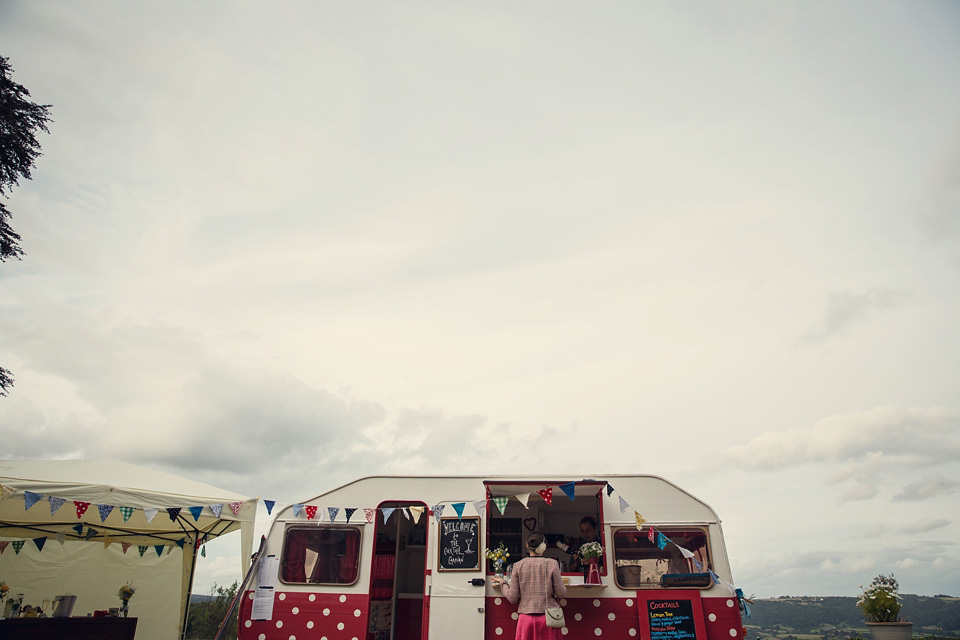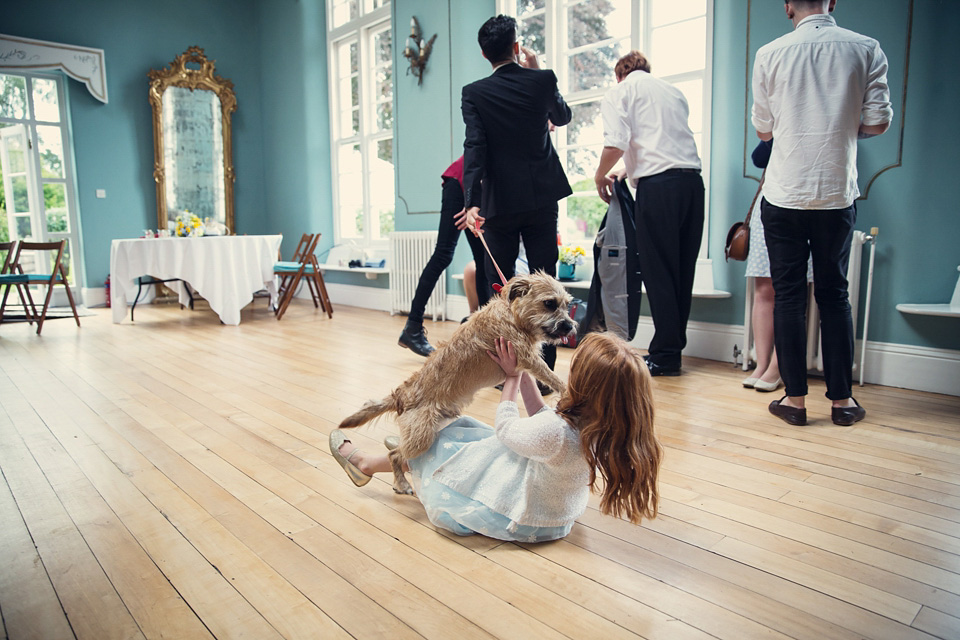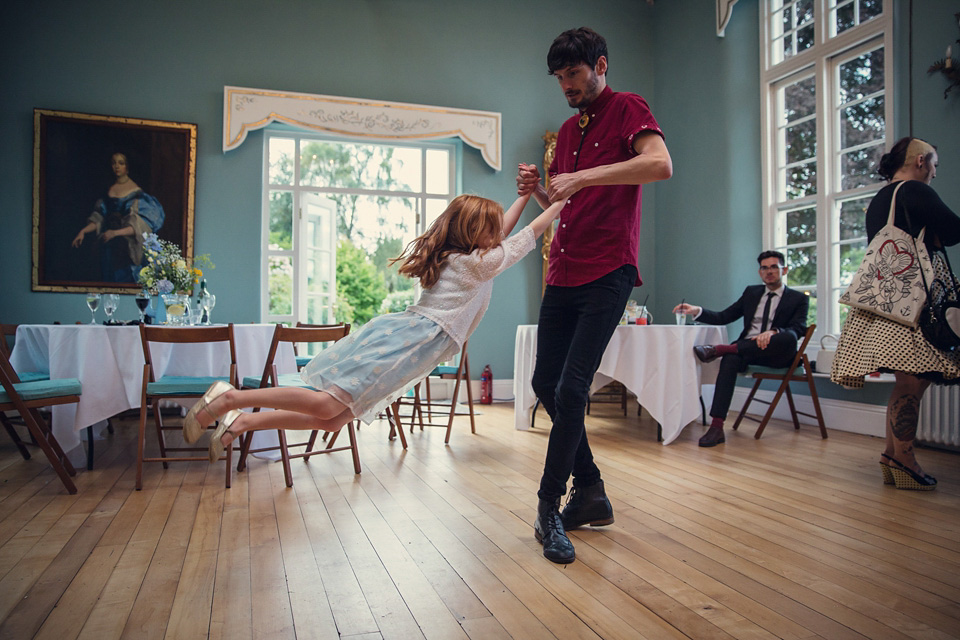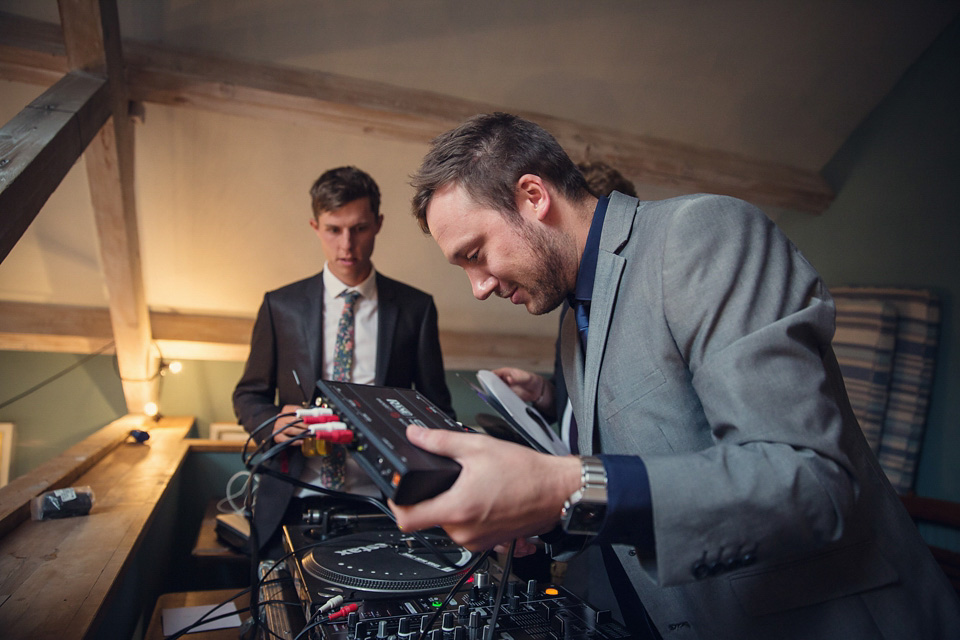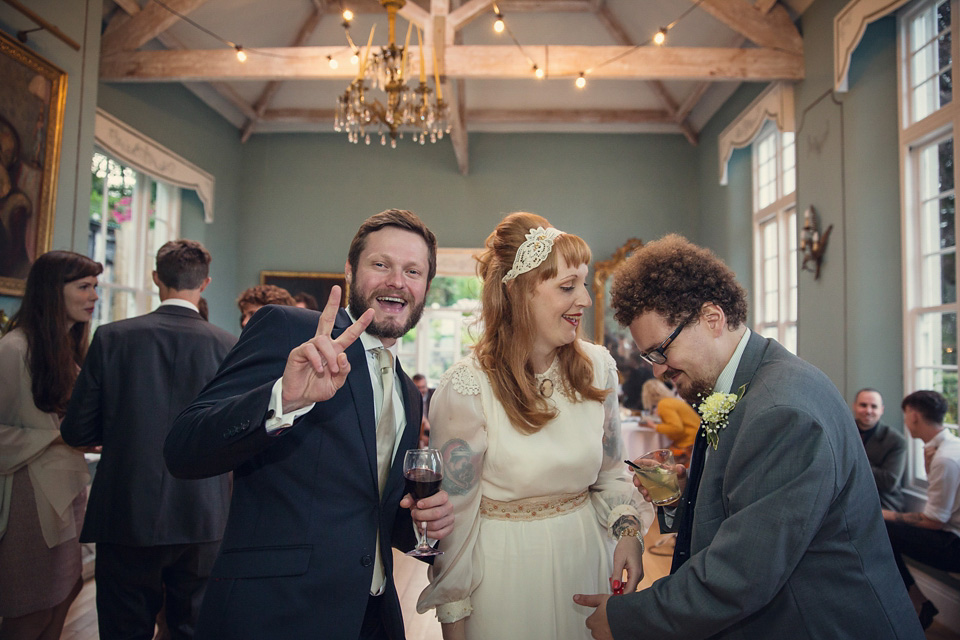 "Neither of us can really dance and we aren't really the type of couple who would take dancing lessons to practice our first dance! We weren't even going to have one…but if we did we knew what the track was going to be. On the day we decided at the last minute to put it on and throw some awful moves on the dance floor! The track is by a band called Cold Cave and the song title is 'Love Comes Close'. We have grown together through the years listening to this band and they are pretty much the soundtrack to our relationship so it was very apt!"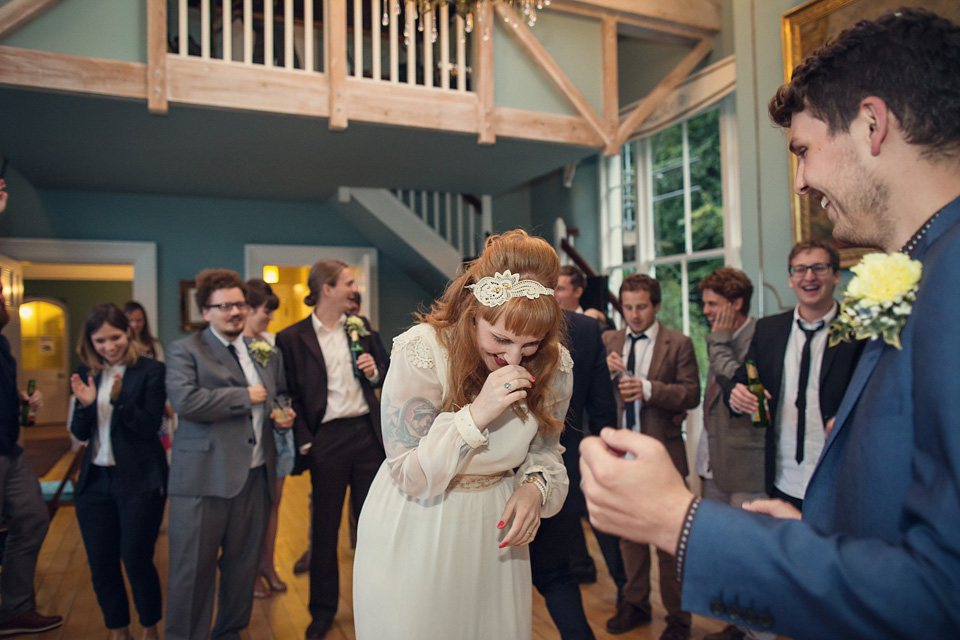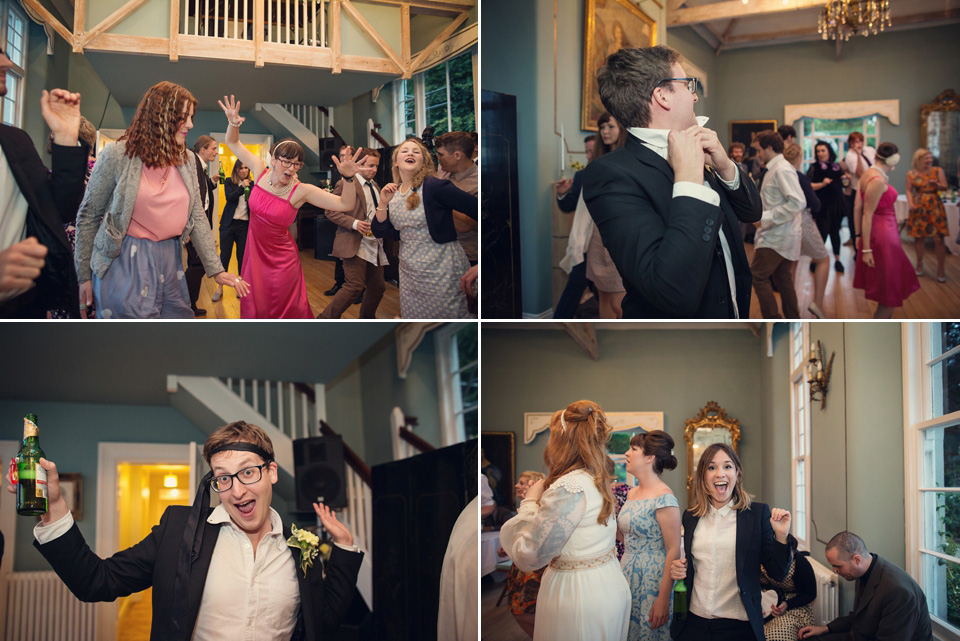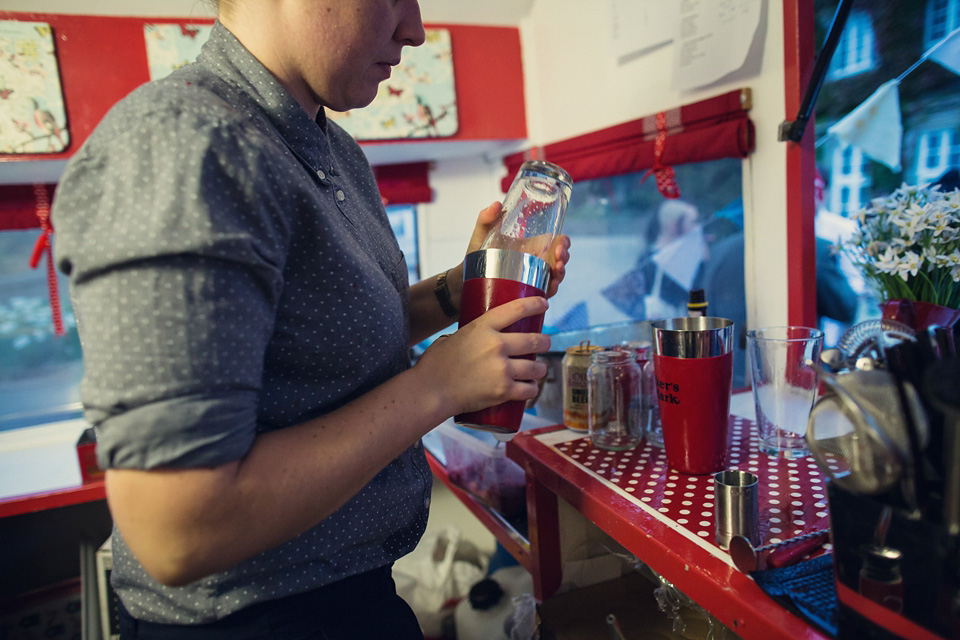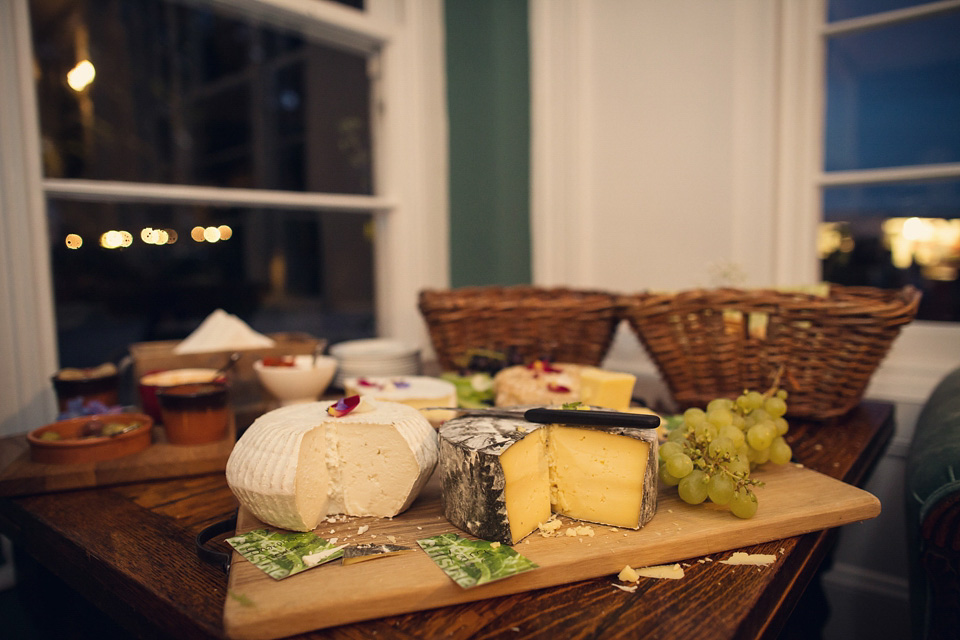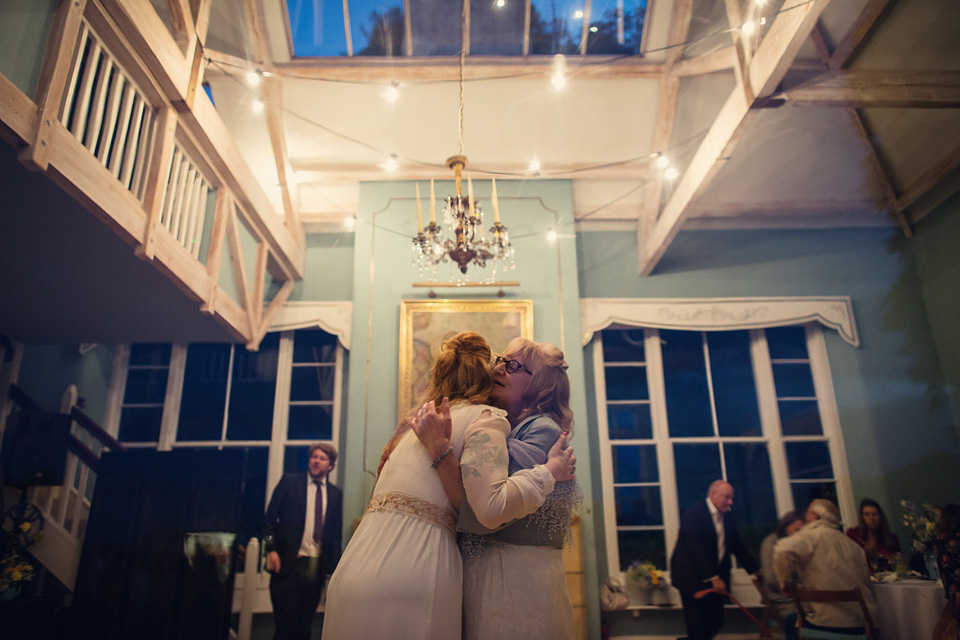 Words of Wedded Wisdom…
"Even though at times the planning may get a little stressful, remember that it's YOUR wedding. It's probably one moment in a handful of times that it's okay to be a little selfish if it means you know you will be the happiest you can be at the end of your day! Even though you may be nervous, try to be as present as possible. The day will fly by and you will want to try and capture as many moments as possible.
We wouldn't have changed a thing; our only regret is that we didn't eat enough of the gorgeous food! We were both pretty nervous and didn't devour as much as we would have liked!
Also, Love My Dress was pretty much the only wedding blog I followed. I've never been a traditionalist and I didn't grow up planning my perfect wedding so I've never really followed many wedding type blogs.   I love the elegance of Love My Dress. There is plenty of colour and fun but it's presented in a sophisticated and gentle way. It's well written, genuine and thought out beautifully."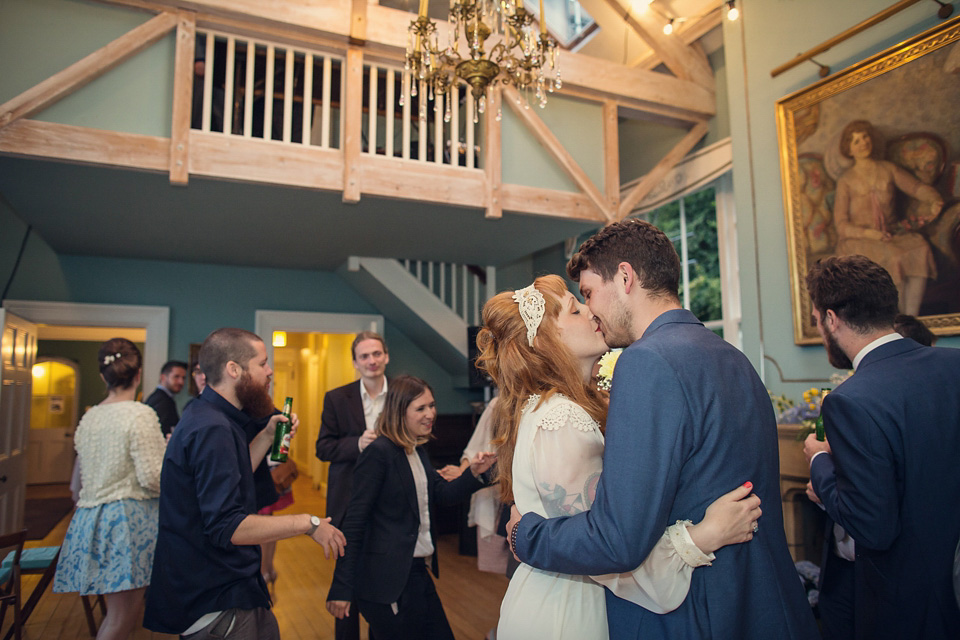 Remember brides and grooms – EAT ON YOUR WEDDING DAY! 🙂
What an absolutely delightful and completely charming wedding – Kat, thank you for allowing me to share your wedding day with our readers, who I know will be so inspired by everything you did!  And thank you  so much too for your wonderfully kind words about Love My Dress – I'm more grateful than you might realise!
Readers, if you love these images, you can see much more from Sassy the photographer here on Love My Dress.  Are any of you planning a wedding similar to Kat and Jon's? I hope this lovely day has inspired you if so.
Love Annabel xx
Photographer – Assassynation
Venue – Yarner House in Bovey Tracey, Devon
Wedding Dress – £20 vintage gown via Urban Outfitters, renewed and given a new lease of life by Feathers of Isca
Styling + Prop Hire – The Very Vintage Hire Company
Shoes – The Balboa shoe via Re-mix vintage shoes
Accessories – Kye Tew Jewellery
Groom – Burton suit + Zara shirt
Bridesmaids – Topshop + shoes via Oasis
Flowergirls – Marks and Spencer + H&M
Florist – Flowers Work
Cake – Marks and Spencer
Entertainment – Alfie the Black Cab
Rings – The Silver Lion Jeweller
Catering Company – Posh Nosh of Exeter + Cocktail Caravan
Hair and make-up Artist – Laura Elston