Love My Dress has become a destination for brides looking for wedding dress inspiration and I'm so proud of this. We've worked hard the past few years to align ourselves with brands who understand us and our ethos and vision to inspire brides in the most honest and authentic of ways, free of the usual meaningless marketing bull that can so often bombard you once you find yourself planning a wedding.
These gorgeous editorial images were sent in by the team at Jean Jackson Couture. Located in Manchester, there are two Jean Jackson boutiques only six miles apart and between them, they carry designs  by the likes of Daughters of Simone, Laudae, Anna Campbell, Truvelle and Rue de Seine – it is the latter whose gowns you see on this page today.
As one of the UK's coolest, most fashion forward and inspirational boutiques for the modern bride,  I'm thrilled the Jean Jackson team have asked us to share these images.
Photography by Jo Emmerson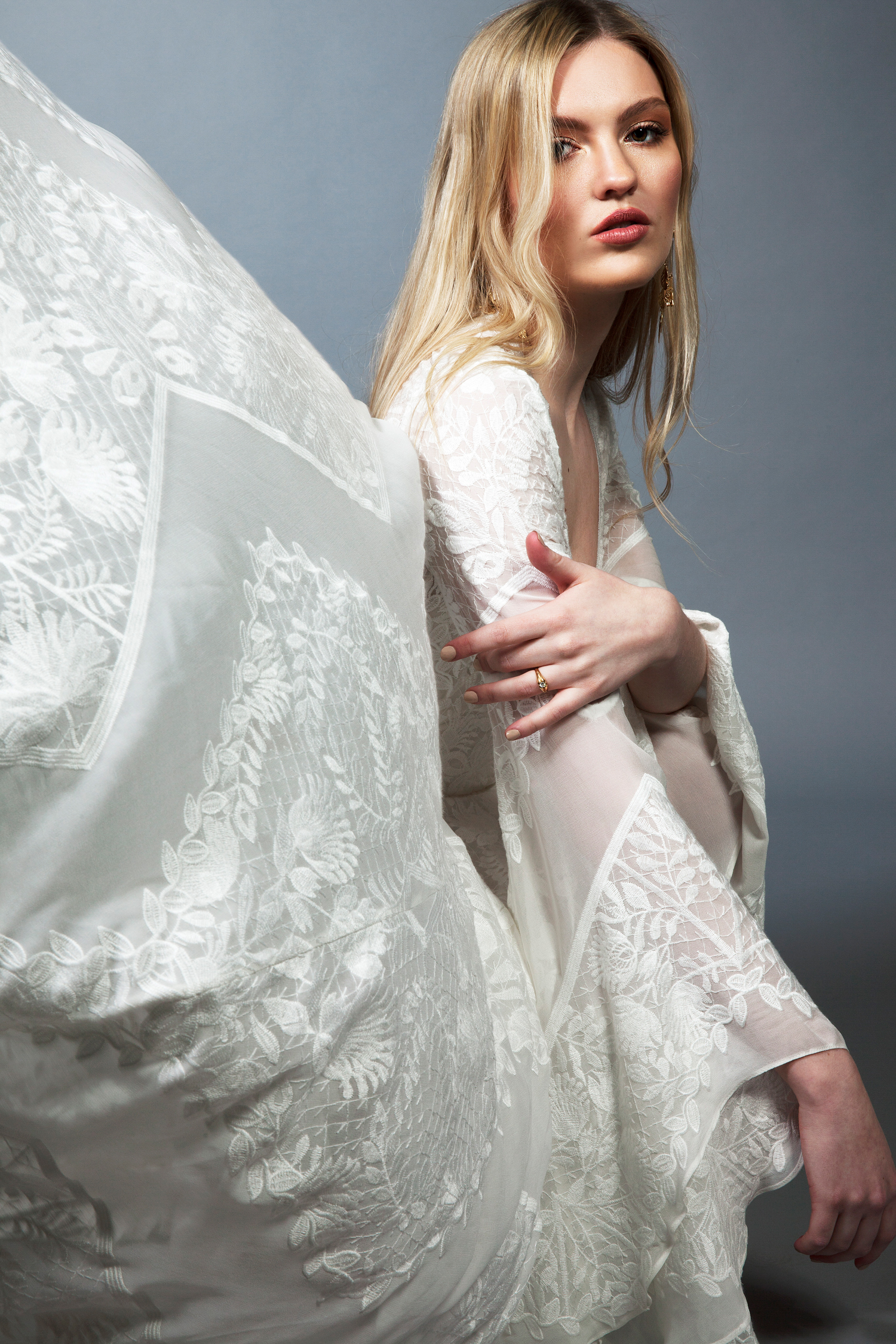 Rue de Seine is a hugely sought after French label for brides that has taken the bridal fashion world by storm in the past couple of years. The brand have a very chic and modern bohemian elegant aesthetic which is very much inspired by the romance fo the Rue de Seine (that's pronounced 'roo – de – sen' in case you are wondering!).
Rue de Seine  use the UK standard sizing system and all gowns can be ordered in sizes 6 through 14. Some styles are able to be made outside of this range and Jean Jackson will be more than happy to assist on this occasion (details at the end of this article). Gowns are priced between £1950 and £3550.
"In our experience, a year before the wedding is the ideal length of time to start your dress search. This gives you plenty of time to gather ideas and inspiration before making your final decision. Our designers ask for around 7 to 9 months lead time, this allows time for your dress to be made, shipped and altered before your big day."
"Dresses absolutely can be made in a shorter time frame, but please be aware that this will incur a rush order fee. We kindly ask that you have date and venue set before attending an appointment with ourselves, so that we can ensure that there is sufficient lead time for a new dress to be made."
"Both our stores are open from Tuesday to Saturday and work on an appointment only basis, offering attentive and private, one on one appointments. We offer two types of appointment, depending on how many guests you would like to bring."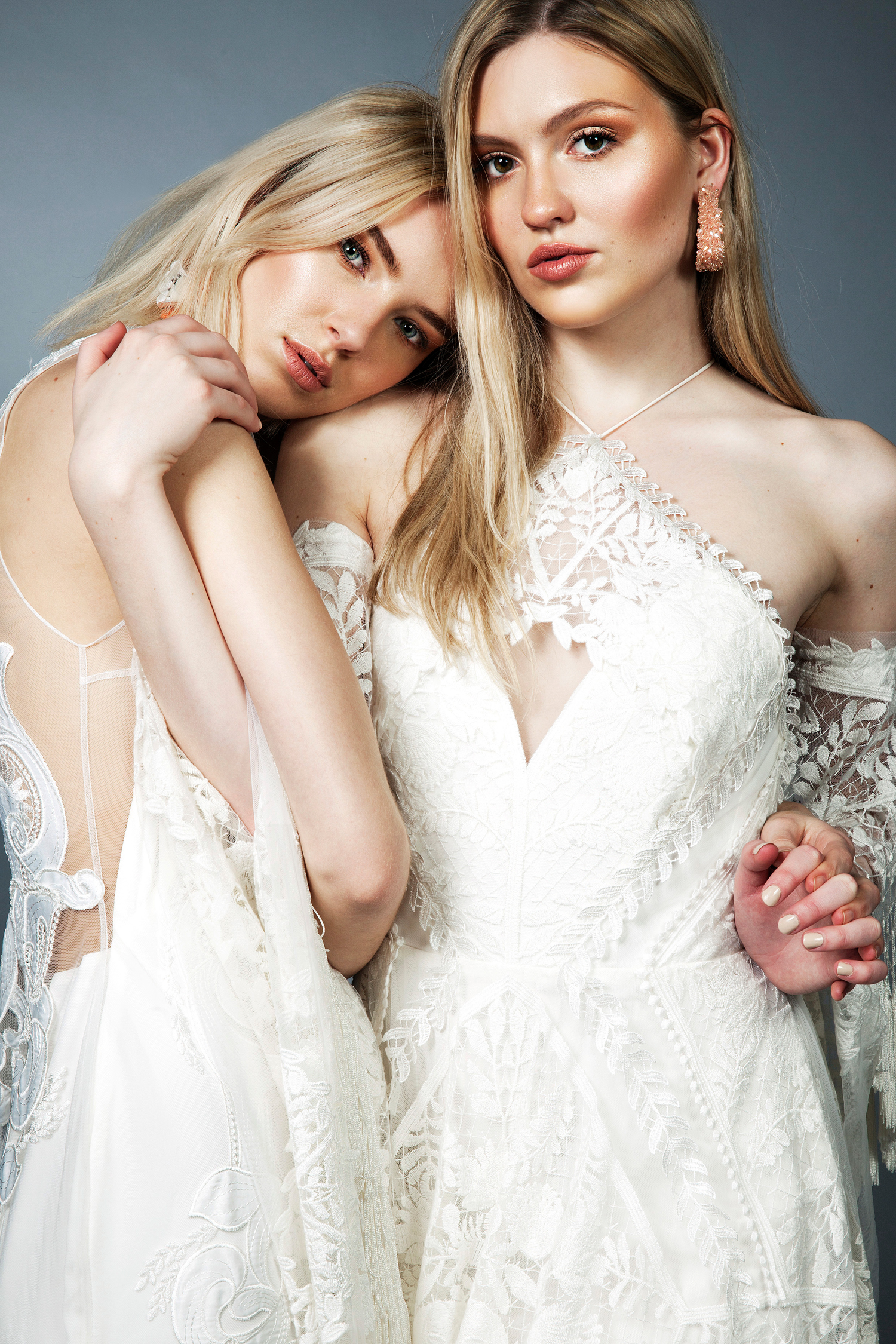 "Firstly, our private appointments take place mid week. evenings and Saturdays, and you can bring up to two guests. Appointments last for one hour , however we will always try to allow for longer where possible. There is a £20 deposit required upon booking for appointments on Saturdays and evenings."
Our stores offer a laid back and relaxed environment, which we have found makes it even easier to find your perfect dress.
"Your deposit is redeemable against full price purchase, and is refundable if the appointment is cancelled with more than 48 hours until the appointment. There is also a redeemable £10 deposit required for mid week appointments during school and public holidays."
"Secondly, for brides who wish to bring between 3 to 5 guests, we offer private group appointments. These appointments take place mid week only, this includes evenings. There is a £50 redeemable deposit required upon booking, and the appointment will last for at least an hour and a half."
"You can enquire about an appointment through our CONTACT US page or ringing either 0161 748 2878 (Urmston boutique) or  07436 535 587 (Northern Quarter boutique)."