This one is for all of you thinking about beautiful shoes – and for those of you who hadn't thought about that, yet, we welcome you to come with us and be persuaded.
This week, our dear friend Freya Rose, founder and designer behind the Freya Rose London brand, launches an incredibly beautiful and luxurious new capsule collection of shoes. The 'Rose En Fleur' couture collection aren't just beautiful shoes.
Freya Rose London

+ Follow
These are works of art – a union of passionate, heart-led design and true, exquisite, genius craftsmanship. Only 20 pairs of each design in this luxurious new capsule collection will be created each year.
The Freya Rose Couture Collection is a marriage of shoes and jewellery from an designer who has creativity weaving through her veins.
Daughter of a talented jewellery designer, Freya Rose has been immersed in a world of luxurious and feminine design since she was a child. Creativity flows through her DNA.
https://www.lovemydress.net/directory/supplier/freya-rose-london-wedding-shoes/
Over the past decade, Freya Rose has redefined British modern luxury with her incomparably unique and breathtaking designs.
She has worked to incorporate her knowledge of fine jewellery in creating luxurious shoes using precious materials such as mother of pearl and brass.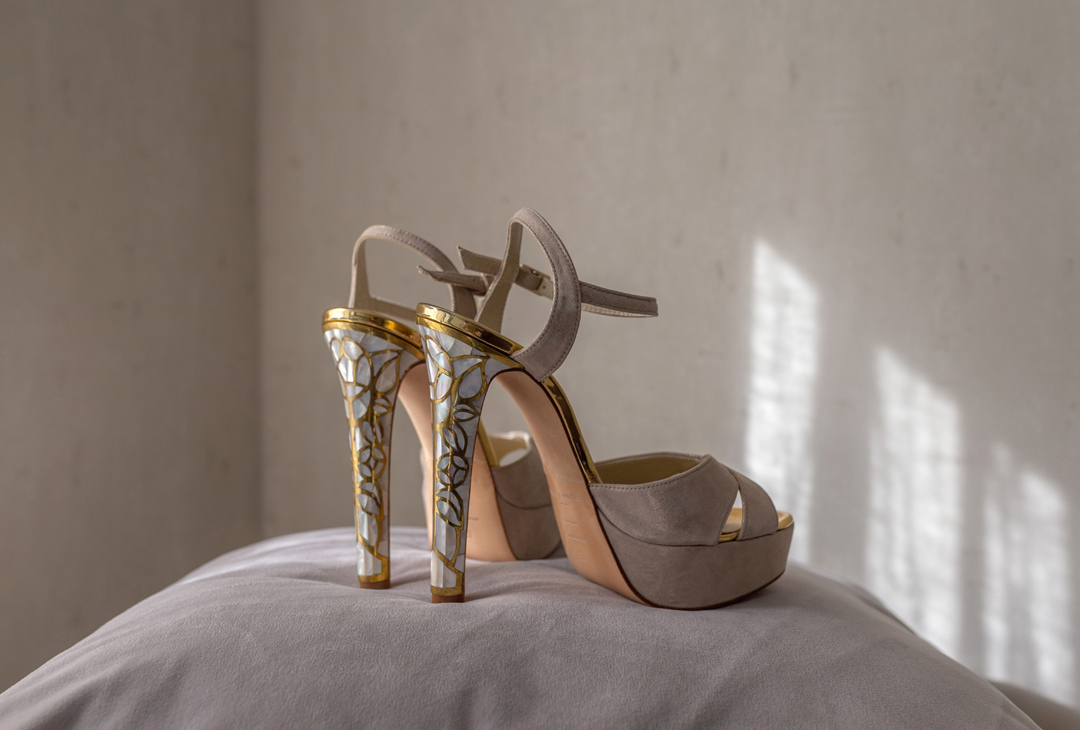 Her latest collection comprises unique and opulent designs and intricate heels that are painstakingly handcrafted by highly skilled jewellers.
Each pair of shoes within this new  Couture Collection, takes over 300 hours to craft, and is why only 20 of each pair will be designed every year.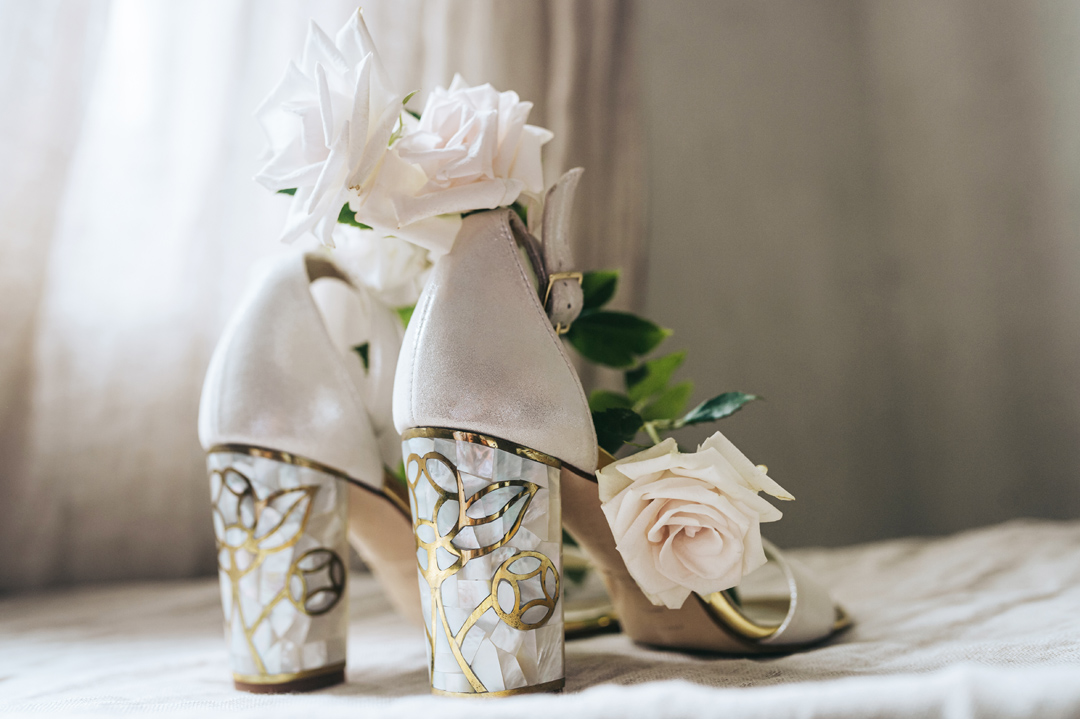 Freya uses her artisanal and alchemist approach to create sculptural, wearable works of art that transcend the boundaries of design whilst reflecting the wearer's individuality.
Here creations are absolute magic to touch, see and indeed wear.
I speak with all sincerity and authenticity here – I own several pairs of Freya Rose designs and adore them. My absolute favourite are my mother of pearl boots.
I also have a deep passion for supporting female artists, designers and creators and Freya Rose is one of the best of them; a kind, deeply warm hearted individual whose lets her heart lead her design process. Her shoe designs are magical, they will transform a look and outfit instantly.
This beautiful new collection by Freya Rose, gathers influence from the sculptural elegance of 1920's Art Deco period, with all it's bold design and lavish details. These details are blended with elements inspired by the femininity, purity and opulence of Japanese Byōbu art – a distinctive art form of ancestral Japanese decoration.
Freya used a traditional black lacquer technique called urushi-e, a prized art form which has been refined over 7000 years, to create three of her unique, black, high contrast Couture Collection designs.
Featuring the Freya Rose signature, the rose inspired motif on each pair of heel's, is handcrafted from iridescent mother-of-pearl – all sustainably and ethically sourced.
Other indelible influences on the Freya Rose 2021 Couture Collection were Charles Rennie Mackintosh's abundant roses and architectural design by Japanese artists such as Eitoku.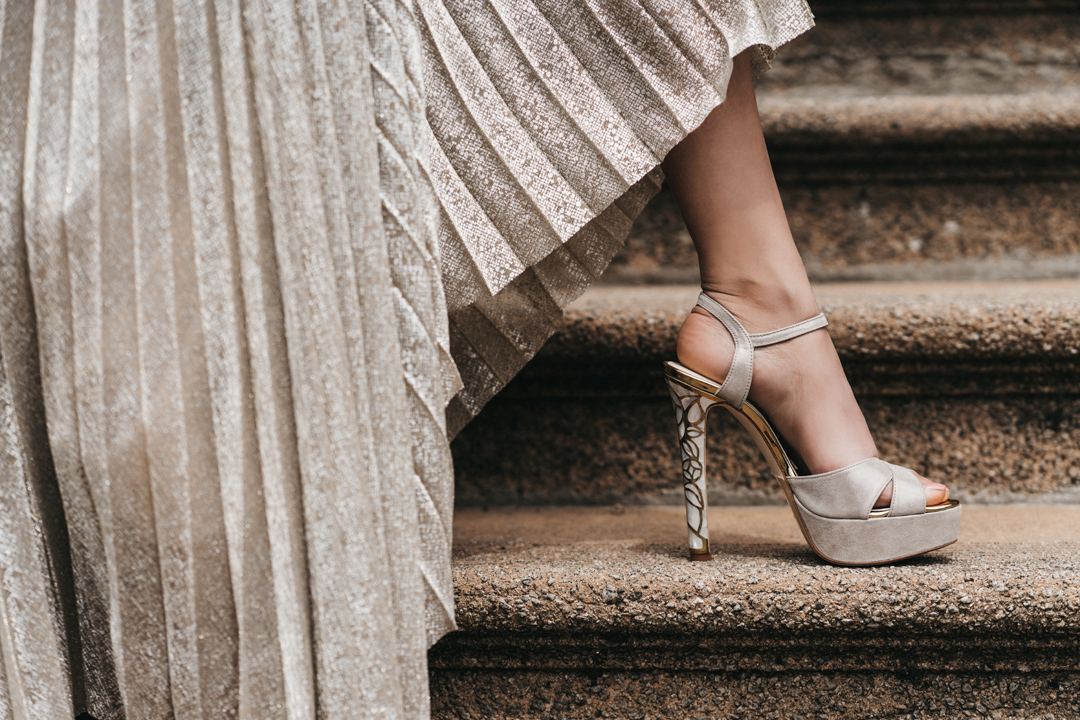 A Note on Sustainability
Freya is an advocate of slow-fashion with minimal impact on the environment and this collection offers eminently stylish women the perfect opportunity to invest in long-lasting quality pieces.
The provenance and traceability of the materials used in Freya Rose designs and the people she works with are fundamental to her business philosophy.
Freya Rose has worked alongside her artisan shoe couturiers in Spain for over 10 years and her signature jewelled heels and jewellery are responsibility sourced and hand-made by craftsmen and women who have learnt their trade over generations in the beautiful island of Bali, renowned for its highly developed arts and metal working.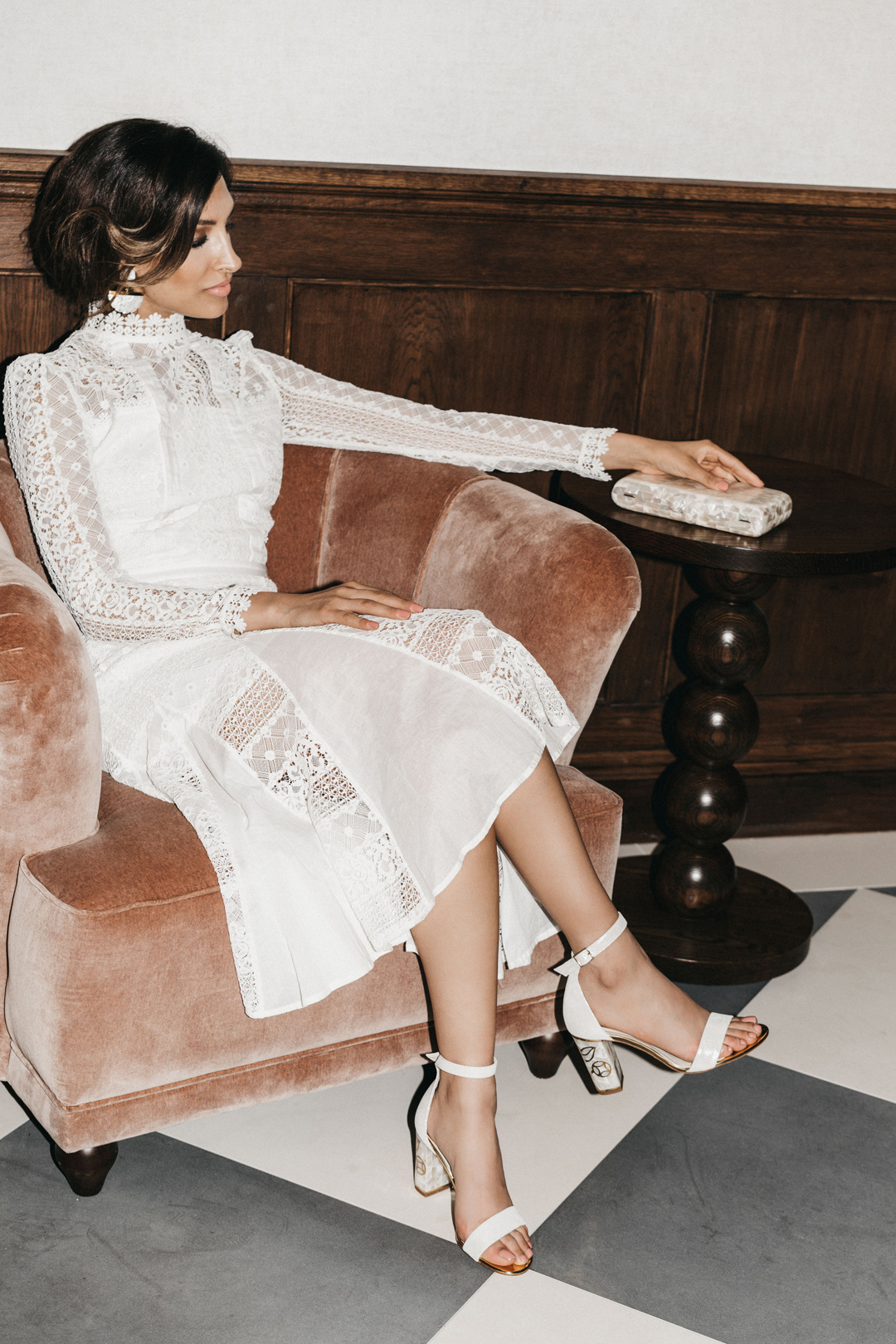 Freya believes that preserving and supporting these ancestral craft techniques is essential in a fast, modern world where globalisation degrades these ancient practises and often exploits those involved in the process.
For further information, I encourage you to visit the Freya Rose London website. You will find the new couture capsule collection here, and the contact page here.
You can also follow Freya Rose on Instagram at @freyaroselondon.