I'm delighted to introduce you to Camille, a new bridal accessories company who create the most beautiful, hand-crafted headpieces using the only high quality crystals and other jewellery.
I love working with many wonderful creative businesses in this industry and the most important part of that relationship for me is always the person or the people behind the brand. What sets Camille apart is the personal touch and dedication to really high quality, that founder Jayne Nevins brings to every piece. Jayne's passion and love for creating beautiful accessories for brides is inspiring – and it shows in every detail of Camille's headpieces.
To celebrate the launch of Camille, we've teamed up founder Jayne to offer you the chance to win a headpiece of your choice, up to the value of £425. This is a fantastic opportunity to add a touch of elegance to your wedding day and support really deserving small, creative business.
Competition entry is via this post over on our Instagram account. But first, let's see some of the headpieces themselves and find out more about Camille…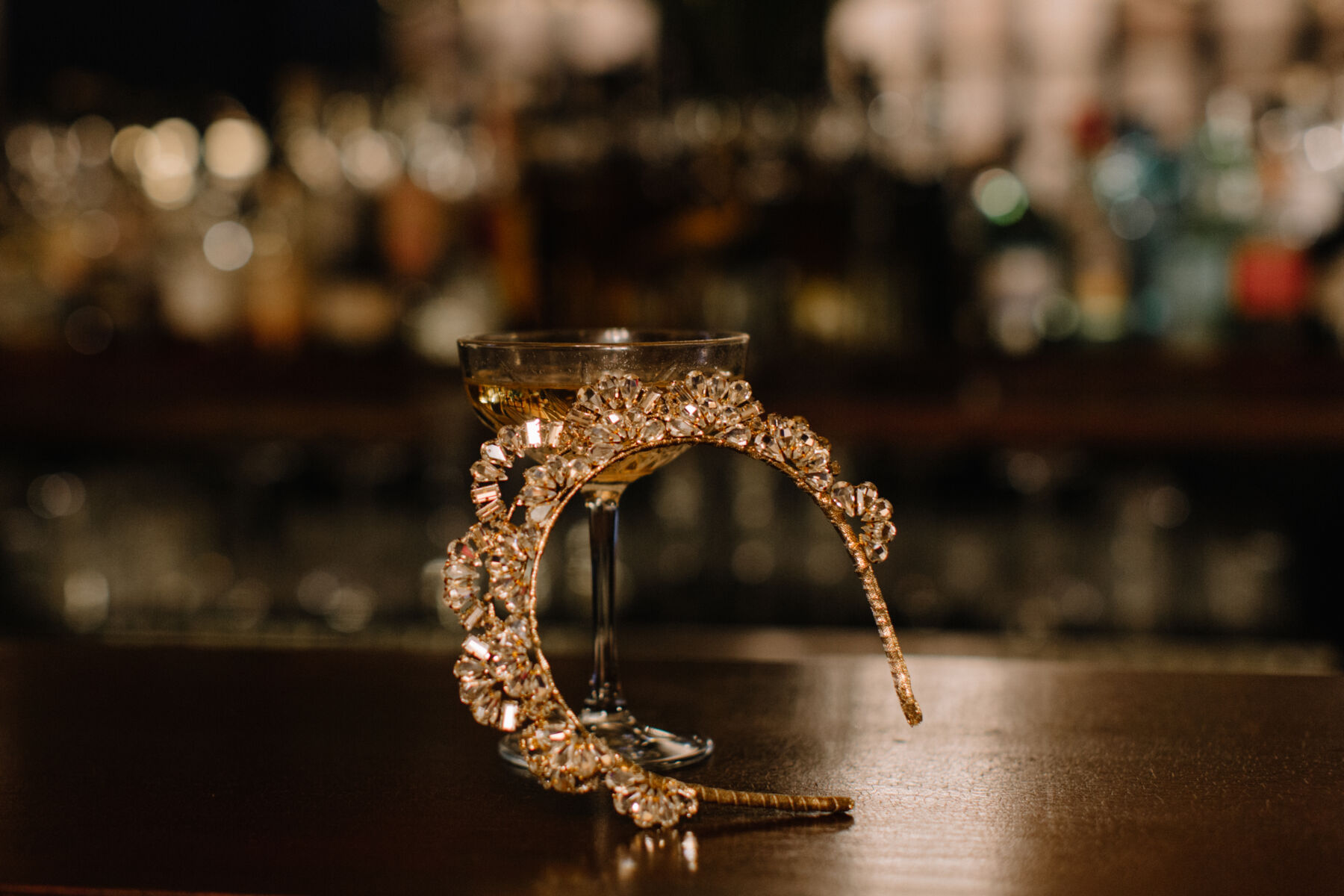 Can you tell us about the inspiration behind starting Camille Headpieces?
My grandmother, Ivy, was a talented seamstress who worked from home for a wedding dress designer. She kept off cuts and embellishments from her work in what she called her 'bits bag'. This bag became my treasure trove and as a child I would spend hours designing and creating things for myself and my dolls.
Then as a teenager I discovered old black and white Hollywood movies and musicals on tv, one of which was a movie called 'Camille'. There was a season of them on a Sunday afternoon which I watched avidly, mesmerised by the glamour and opulent costumes.
Eventually, I started designing headpieces from sparkly vintage bits and pieces that I picked up here and there which more and more people wanted to buy. However, I always wanted to develop my inspiration from 'old Hollywood' into fresh modern luxurious designs whilst keeping the glamorous aesthetic. I started designing and making these, discovering that brides also loved these designs.
The success of my new designs encouraged me to make the decision to launch a 'proper' collection and release my glamorous sparkly designs to the world! I decided to name my brand 'Camille' after my favourite movie from the old Hollywood era.
Tell us about your beautiful debut collection – and do you have a favourite piece?
I named my debut collection, 'A Sprinkle of Stardust' because I feel as if this happens when a bride puts on one of my headpieces….the final sprinkling of stardust is added to her wedding look that takes it to another level.
My aim with the collection was that although I use inspiration from the glamorous past, to bring this bang up to date with modern lux designs. For example, I use contemporary crown shapes rather than traditional tiara styles. I had in mind modern bridal trends and styles such as feathers and bow shapes when I created the collection in order for the pieces to be fresh and work with a variety of wedding dress designs.
This is a tricky question. I don't really have a favourite – I tend to change my mind as to which one is my favourite every time I see a bride put one on and there's that 'Aha' moment when she knows this is the one!
What sets Camille Headpieces apart from other bridal accessory brands?
There are many beautiful designer led accessory brands for today's brides but I haven't seen any that are similar to my take on modern glamour. I wanted to create headpieces that have immediate 'wow factor' and I think I have managed to achieve that.
I also wanted to create beautiful headpieces that are clearly not mass produced and stand out as being high end quality. This is particularly important when using crystals and rhinestones because if inferior components are used, the headpiece will look cheap. I am also a perfectionist and each crown, headpiece or accessory has to be perfectly created.
Brides deserve to be able to source the absolute best quality accessories if they love glitter and sparkle. When you buy an expensive wedding dress, you should be able to wear accessories that complement and elevate your look, not cheapen it and that has been my passion and my mission for the Camille brand. Jayne Nevins, Founder, Camille
Can you tell us about the materials you use in your headpieces and how they are ethically sourced
I mainly use crystals and rhinestones from Swarovski and Preciosa because of their ethically sound sourcing and I buy from U.K. suppliers whenever possible.
As part of my commitment to reducing waste, I'm producing an annual limited edition collection of unique headpieces using vintage jewellery.
I can't resist collecting gems and sparkles on my travels and still have a love of vintage pieces. I enjoy putting together mismatched pieces or to upcycle broken pieces in my signature style, creating something completely new. These pieces have been very popular with brides in the past.
How do you ensure a comfortable and secure fit for each bride who wears a Camille headpiece on their wedding day?
All our headpieces are set upon a light flexible metal headband that expands to fit each bride's head measurements. This is bound with ribbon for extra comfort.
We use a hidden wire technique to ensure that excess wire is tucked away and will not cause discomfort. Some designs are also backed with luxurious velvet ribbon which not only enhances the finish but is soft and comfortable.
We also provide instructions on how best to wear the headpiece to ensure comfort.
Do you accept bespoke commissions?
I enjoy making bespoke pieces and working with brides who have a particular vision in mind. I'm also used to working with brides who have no idea what they want! I take into account the bride's personality, her wedding dress, likes and dislikes before sketching out some ideas.
Part of the process is to send photos of the piece as it's being made in order to ensure my bride is happy with the design.
What prices are your headpieces and if they are made to order, how long can a bride expect to wait to receive her headpiece?
My headpiece designs are generally made to order. They take 4-6 weeks for delivery but if there is one in stock, this could be quicker. I offer an express service at an additional cost if the bride needs earlier delivery.
A bespoke design service can take 6-12 weeks but an express service can be provided for an additional agreed amount. There is a 'Bespoke' page on my website that provides full details.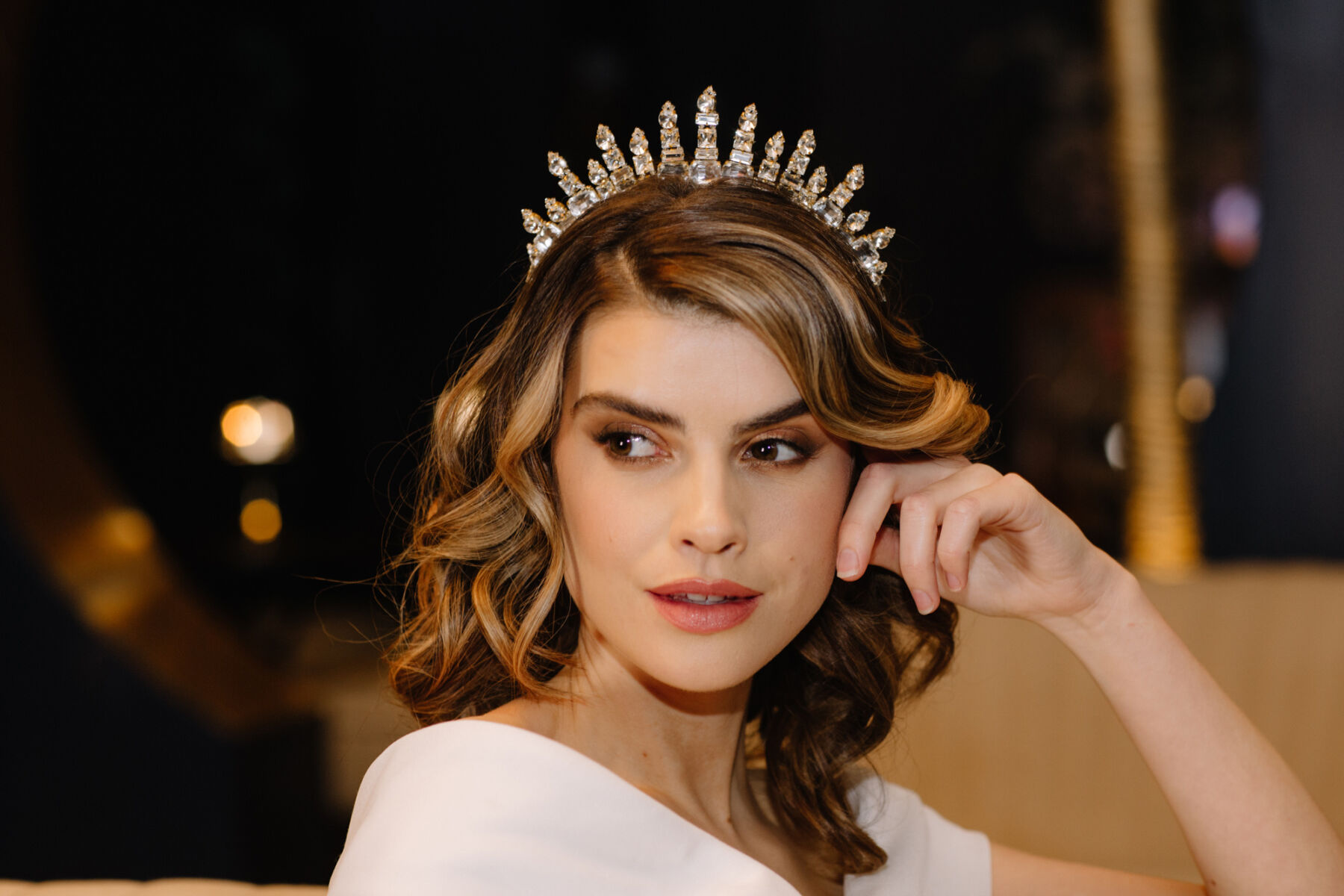 camilleheadpieces.com