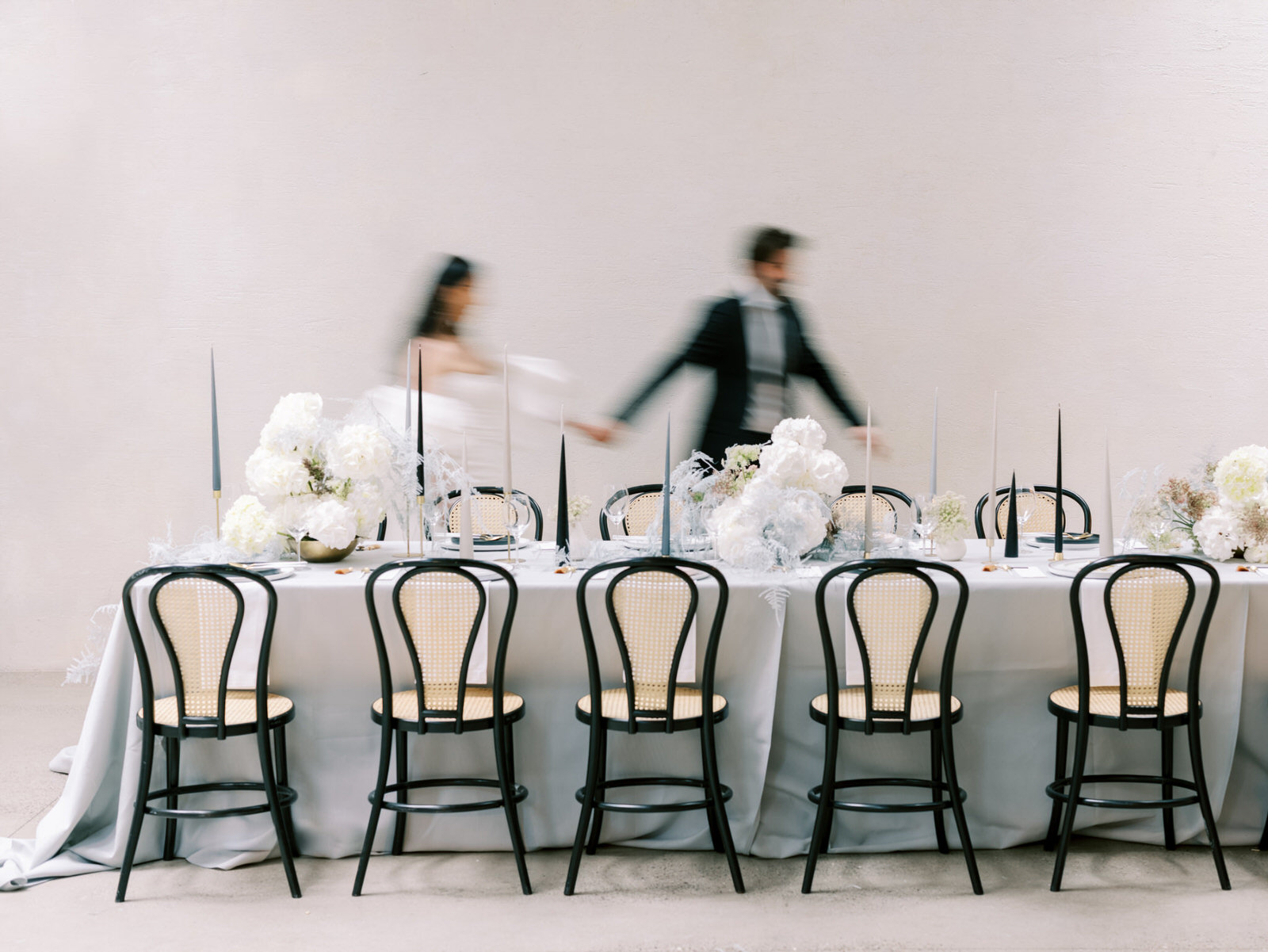 About Kernwell Photography
Phil and Michelle of Kernwell Photography are fine art wedding photographers for stylish, modern couples. Our photography explores the authentic story and beauty of wedding days – in the quiet details, the loud celebrations and all the real moments in between. We see photography as more than documentation – it's an art and a craft, that requires an eye for composition and curation, as well as dedication.
We draw inspiration from fashion and editorial photography, as well as the timeless colours and textured softness of analogue film. We love the perfect imperfections of analogue film that make it feel straight out over a memory. Where light permits, we like to shoot some film rolls along side of our digital photography. Sometimes this means slowing down and capturing more deliberately, but we think that's part of the key to creating heirlooms that stand the test of time.
We are a husband-and-wife team and always work together on wedding days. This means we can capture both your stories on the wedding day fully.
An Austrian and Arizonan, we are based in London and love everything this vibrant city offers. We adore travelling and are available worldwide to capture your wedding story.
Videos
Reviews
"Thank you so much for the photos! What an amazing set of images that truly invoke our memories each time we look at them. You captured the atmosphere, vibe, peoples emotions and even their personalities so well! We will cherish these photos forever. ⁠ ⁠Once again, I wanted to tell you how much you have blown us, our families and friends away with these photos. The images are true pieces of art and so many people we have shared them with have described them as such! They bring us great joy and we appreciate them for the moments they capture and the artistic details they present."
Kate and Koorosh
"Michelle and Phil were incredible! We met Michelle and Phil on Zoom and loved them immediately, we then met up in London to do an engagement shoot, which helped us get comfortable in front of the camera as neither of us are used to this sort of thing. They were great on the day. Very discreet throughout the ceremony and day. Took charge during the group shots and were fun and encouraging during the couple's shots. They make a great team and complement each other perfectly, we feel very lucky to have had them with us on our big day."
Claire and Chris
"Michelle and Phil are simply amazing! They photographed our wedding and produced the most beautiful shots we could have ever imagined.  From the first Zoom meet, to the engagement shoot and then to the big day itself, they made us feel so comfortable. The communication from the beginning was super efficient and made the planning so smooth. They worked with our other suppliers brilliantly & our guests loved them too.  They are so wonderful and so talented, can't recommend them enough. Thank you for capturing our day so beautifully."
Bryony and Lush
"We really loved working with Kernwell Photography on our wedding day. We couldn't ask for more thoughtful and caring people to capture our special day. And we loved the results! So when we wanted to have pictures with our newborn son, we did not hesitate to contact them again! Their photos find beauty and feeling in both the big moments and the small details, and recall wonderful memories for us every time we look at them."
Irina and Andrew
"Phil and Michelle are amazingly talented photographers. They managed to capture incredibly beautiful and natural shots throughout the whole day and we were utterly 'wowed' and moved by the images."
Catherine and Daniel
Articles featuring Kernwell Photography