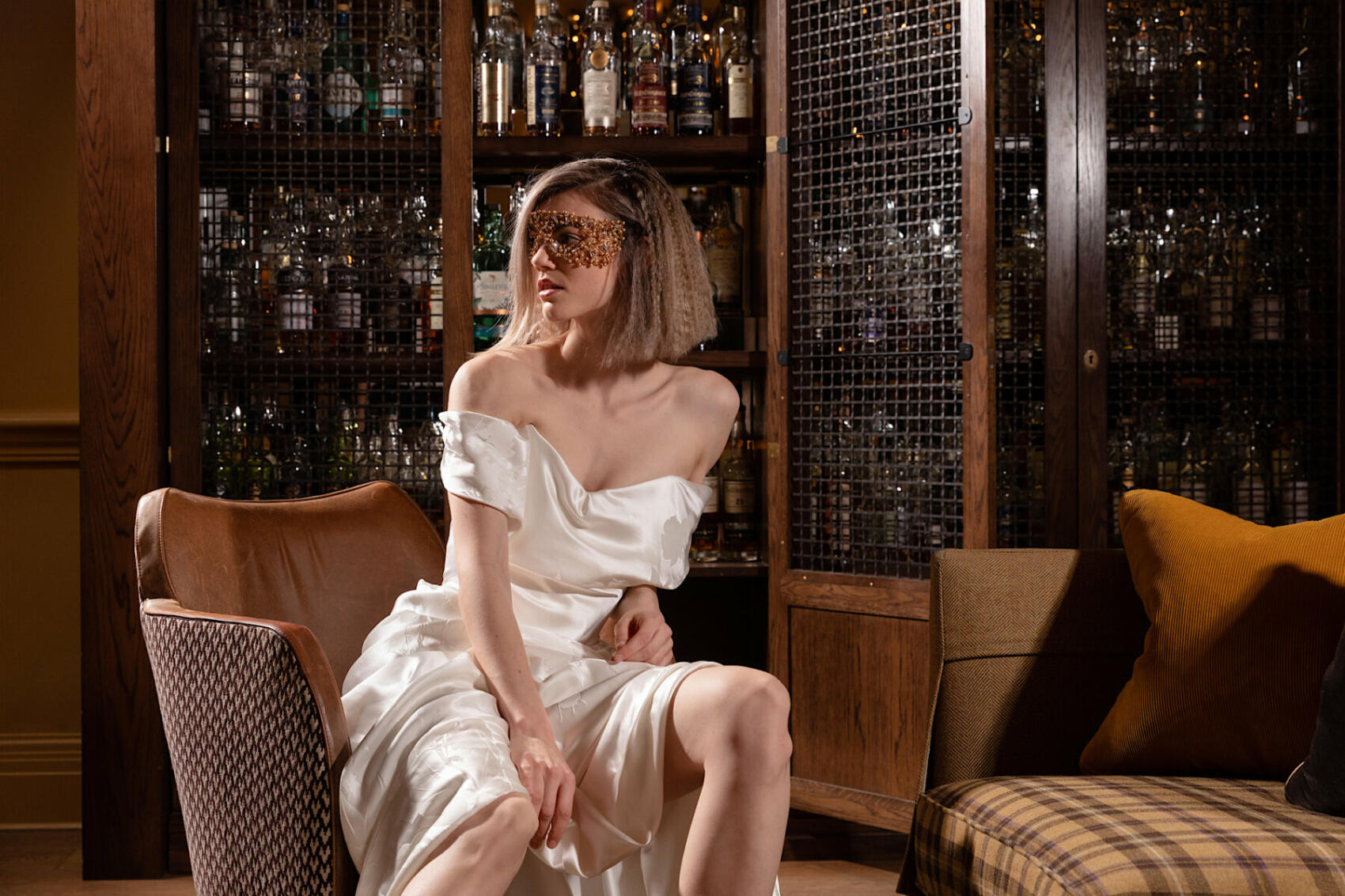 About Rachel Scott Couture
Rachel Scott Couture is a highly regarded Edinburgh bridal boutique who carry some of the most high-end, sought after designers in bridal fashion. Now, celebrating their 19th year in business, coinciding with the opening of their new larger premises in the heart of Edinburgh city centre, Rachel Scott Couture remains at the forefront of luxury bridal retailing. This multi-award winning business provides the most comfortable, un-pressurised and relaxed experience whilst showcasing
designer wedding dress collections
from Vivienne Westwood, Temperley London, Suzanne Neville, Halfpenny London, Sassi Holford, Andrea Hawkes and Rolling In Roses. Having earned the trusted reputation for excellence in quality, styling and design innovation, they know what it takes to style your complete bridal look. With every wedding dress and jewellery piece individually made by the very best world-renowned designers, you can be confident in receiving an individually tailored luxury product whilst having the truly unforgettable and genuinely personal customer experience that only Rachel Scott Couture can provide. Modern, contemporary, flamboyant or classic, every dress can be tailored to suit the individual personality of the bride. Using their expert knowledge, endless creativity and unique ability and devotion to ensuring every client feels at ease, relaxed and the centre of attention, Rachel and her team will ensure you have the time, space and support to make the right decision for you. With total flexibility throughout – from encouraging bespoke design changes and accommodating short timescales to working with clients who live abroad and offering private consultation appointments at times to suit you, including as standard, early mornings, late evenings, Sundays and public holidays. Rachel says
"Whether you favour the sharply tailored minimalism of Suzanne Neville, the flowing feminine romanticism of Temperley, the glamorous sumptuous satin elegance of Vivienne Westwood or the unique textured fabric detailing of Halfpenny, you can be confident that all our advice and recommendations are based purely on the needs and personality of the individual bride. With the addition of our stand-alone accessories boutique Rachel Scott Accessories, located in its own private room, we can help you and your entire bridal party style those important finishing touches – from bespoke veils, handcrafted hair accessories and uniquely designed jewellery to wraps, boleros and cover ups. Rachel says "I have always had a very clear idea what I want to offer my clients – unique gowns of only the highest quality design and construction provided with exceptional and genuinely personal customer service. It's really important to me that when a client comes here, they can take advantage of the unique high level of textile, garment and bridal styling knowledge we have, in a luxurious but totally relaxed environment. My clients trust us with the most important dress they are ever going to wear and at Rachel Scott Couture, we put our responsibility for the memories we're creating and the support we're providing during that process, at the centre of all we do
."
Get in touch to find out more or to arrange a private consultation either in person or using our virtual appointment service.
Boutique
29b Dundas St, Edinburgh EH3 6QQ, UK
By appointment only, please contact us for details
Videos
Reviews
Getting my wedding dress from Rachel Scott was such a great experience and felt really special. Rachel has a beautiful array of dresses and her shop always feels like such a magical place to be. Rachel and her colleague Stephanie were always so helpful, both over email and in person, and really lovely to deal with. And Lisa, the seamstress, was excellent and so patient! I never felt rushed or pressurised into anything, and couldn't be more thrilled with the beautiful dress I picked to wear on my wedding day and the gorgeous veil I wore with it. Thank you so much for everything!!
- Matilda Coke
Incredible service and support from both Rachel & Stephanie from day one. I was feeling very anxious about wedding dress shopping and knew I wanted to loose a significant amount of weight and also knew I wanted a bespoke dress and veil from the offset and thanks to this amazing team I was able to create my dream wedding dress and veil. Rachel made me feel so comfortable from that first conversation and the reassurance and support made the whole experience incredible in a way I could never have imagined. An absolute dream to work with. Every bride needs Rachel and Stephanie in their lives!
- Roisin Doyle
After having appointments with a few bridal shops and where I'd left feeling really body conscious and overwhelmed; Rachel's place was just so warm, fun and encouraging! Her range of dresses are PHENOMENAL too. Rachel, Stephanie and Lisa were so friendly and fitting appointments were always a great laugh! Will be recommending to anyone who is wedding dress shopping.
- Camilla Phelps
Unlike a lot of brides, I was actually dreading wedding dress shopping. I never had a dream dress in mind and thought the whole process would be utterly overwhelming. However as soon as my Mum found and I then met and talked to Rachel online (during lockdown in 2020!) I immediately knew I was going to be in safe hands. It turned out to be an amazing life experience and one that I will never forget - for a whole host of good reasons! At the outset I had my heart set on a fun ostrich feather overskirt by Kate Halfpenny and on Rachel's recommendation it was then working with Andrea Hawkes and team to create a base dress under it. We tried one dress design option but something just didn't feel quite right. At one appointment I left feeling a bit deflated but Rachel got me back into the shop within 24 hours and the penny dropped that designing something bespoke based around some of the dresses I wore was the way to go. What I had wanted was actually in my own mind and it didn't exist but I knew in my heart what suited me and what I would feel comfortable in. Rachel was soon out with scissors to help create my vision - all it took was a couple of tweaks to necklines and her working with Andrea and team, who also then created a gorgeous silk over jacket which I could take off at night. Rachel and team ended up creating my dream dress that I didn't even know existed - all the smiles in our wedding pictures show how relaxed and at ease I was with myself - and I also felt amazing - all down to the dress I was wearing. As an independent, Rachel also works with the best designers in the wedding industry who create the most amazing pieces with luxurious fabrics. I can't really explain it but Rachel just got it and was an absolute dream to work with. Always responsive, calm, reassuring and so so kind with her time - I felt like I was creating something really special with a friend. The shop is just magical and full of amazing dresses. I will actually miss my appointments and can't ever believe I started my wedding dress journey full of dread!! Thanks to Rachel and team, for creating such a beautiful dress that allowed me to be me X
- Sarah Baillie
Frequently Asked Questions
Articles featuring Rachel Scott Couture