Andrea Hawkes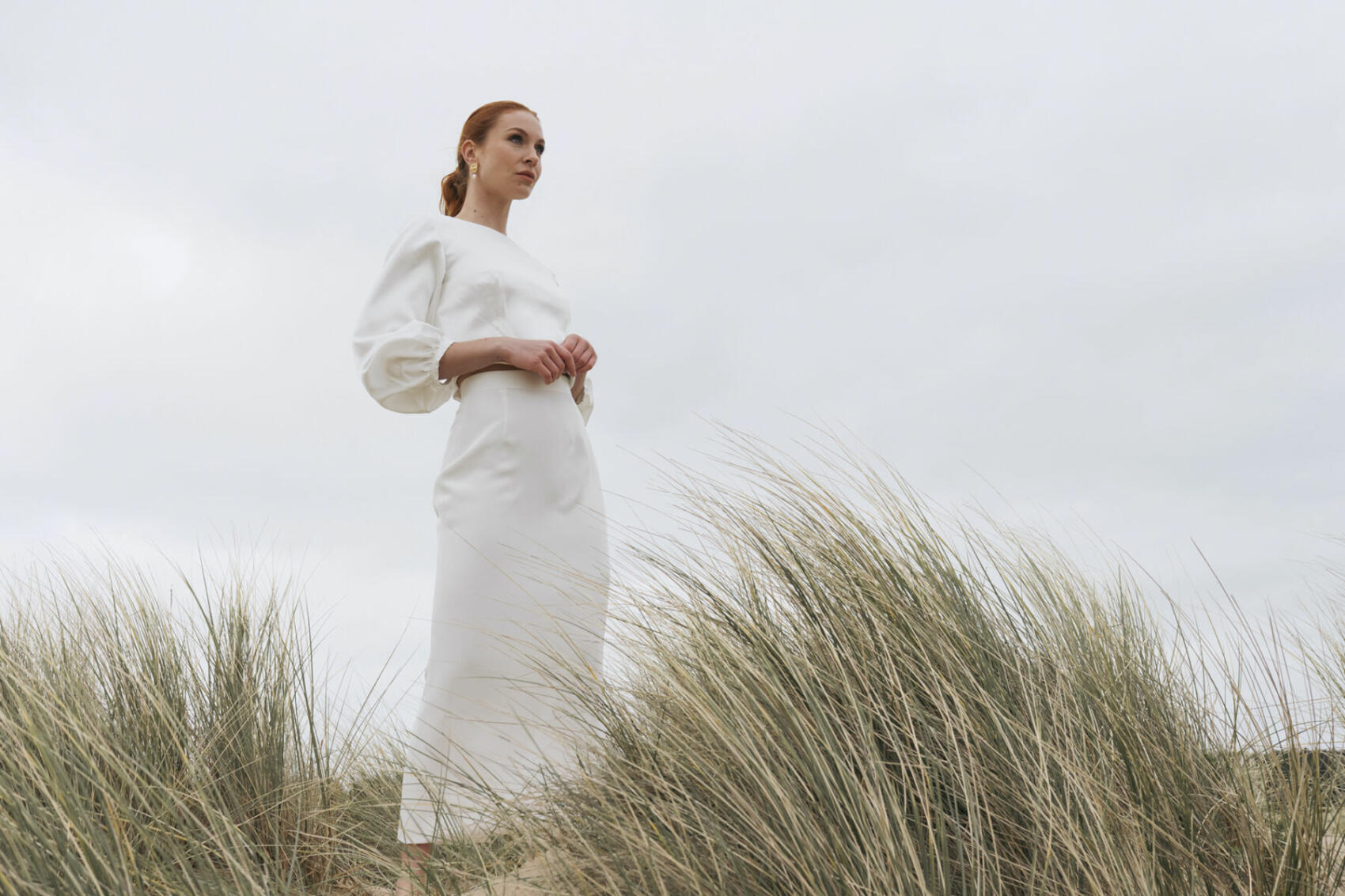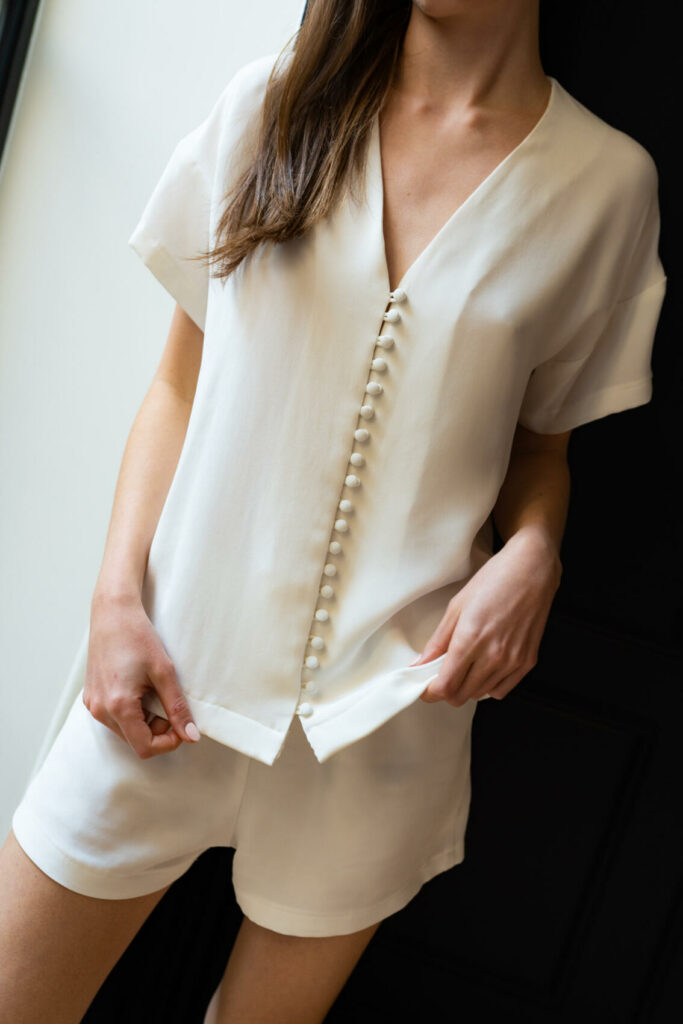 Andrea Hawkes is a contemporary, British wedding dress designer based in London, specialising in modern, simplistic, ethical and sustainable bridal fashion.
All the collections are crafted with fit and precision, made using natural silk fabrics, beautiful French lace and delicate beading and sequins.
Andrea's aesthetic is clean and fuss-free and provides a beautiful alternative to traditional bridalwear.
Sought after by fashion forward brides and those keen to step out feeling a sense of understated glamour on their wedding day.
Andrea Hawkes team are highly skilled in their craft and process and pride themselves on their superior high quality, cut, fit and luxurious fabrics – which include natural and ethical silks and fine French laces. The team offer a warm and friendly welcome in their beautiful London boutique, where you will be treated to a private viewing and be able to try on as many dresses as you like.
"Our dresses are entirely designed and made in London by my own team. This has been of central importance since our beginning and an ever more key factor as we have grown and developed. We have built a strong, trusted team, with the skills to produce the quality and service I had always set out to deliver to my brides."
36 Danbury Street, London N1 8JU, UK
By appointment only, please contact us for details
Thankfully, my sister-in-law, Sophie, suggested getting in touch with Andrea Hawkes Bridal, the brilliant team who had created her wedding dress. Despite it being just before Christmas, a few days later, my mother and I met Andrea at her studio in Islington. We discussed my father's design, getting excited about fabrics and cuts. It was apparent the care and commitment that Andrea and her team would bring to this particularly sensitive project, and we mapped out a schedule for fittings, visits to lace suppliers and toile appointments for the coming months. Andrea and her team lovingly laboured over every detail, sourcing the type of French lace my father and I had envisaged, expertly cutting the skirt and train on the bias in two layers, with a diaphanous silk georgette over a marocain that hugged my body in the most flattering way. More than 40 covered buttons were masterfully sewn down the back and on the cuffs of the sleeve, with rouleau loops adding drama to the otherwise beautifully simple dress.
Alice
The AHB team are amazing! Andrea Hawkes was the first and only dress shop I went to, and they made the whole process so enjoyable and stress free. Their dresses are simply stunning, made from beautiful fabrics and with impeccable craftmanship. In the end the team worked on a bespoke top for me, and perfectly nailed my vision of 'bold & organic'! Their attention to detail was incredible – getting the pattern pieces from some difficult lace lined up symmetrically, with a sparser region carefully chosen for the neckline. It was a total dream getting my dress with them. I would recommend AHB to anyone!
Laura
It's the most gorgeous dress I could have ever imagined, it was so comfortable and I absolutely loved wearing it! I didn't want to take it off at the end of the night and I'm looking for excuses to wear it again as soon as possible! Thank you so so much to you all for giving me the perfect dress, Mum and I are missing our trips up to London!
Priscilla
Thank you so much for the amazing work you did making my Wedding dress. From the first appointment to my final fitting, you were always kind, generous, thoughtful and patient, and I could not have been more thrilled with the final result!
Lauren
I cannot thank you enough for the amazing work you all did to give me the most incredible dress, I absolutely loved it! It really was the most comfortable dress I have ever worn. I wished I could wear it forever, and I had so many complements. Most importantly however, I felt amazing in it and I owe that to how personal and attentive your service was! You all really helped me find the best bridal me!
Abby
When I first started looking for dresses, it was really difficult to find styles that were as 'stripped back' and minimal as I'd hoped to. I eventually came across Andrea Hawkes on Instagram and saw right away that her designs were classy, unfussy and just what I was looking for. Even on the first visit to the beautiful studio in Clerkenwell, all of my dress-search related anxieties disappeared. I choose a few different styles that I liked, and then was able to tweak them to create my perfect dress. The whole process was just dreamy, and I could not have loved the final design more.
Rachel