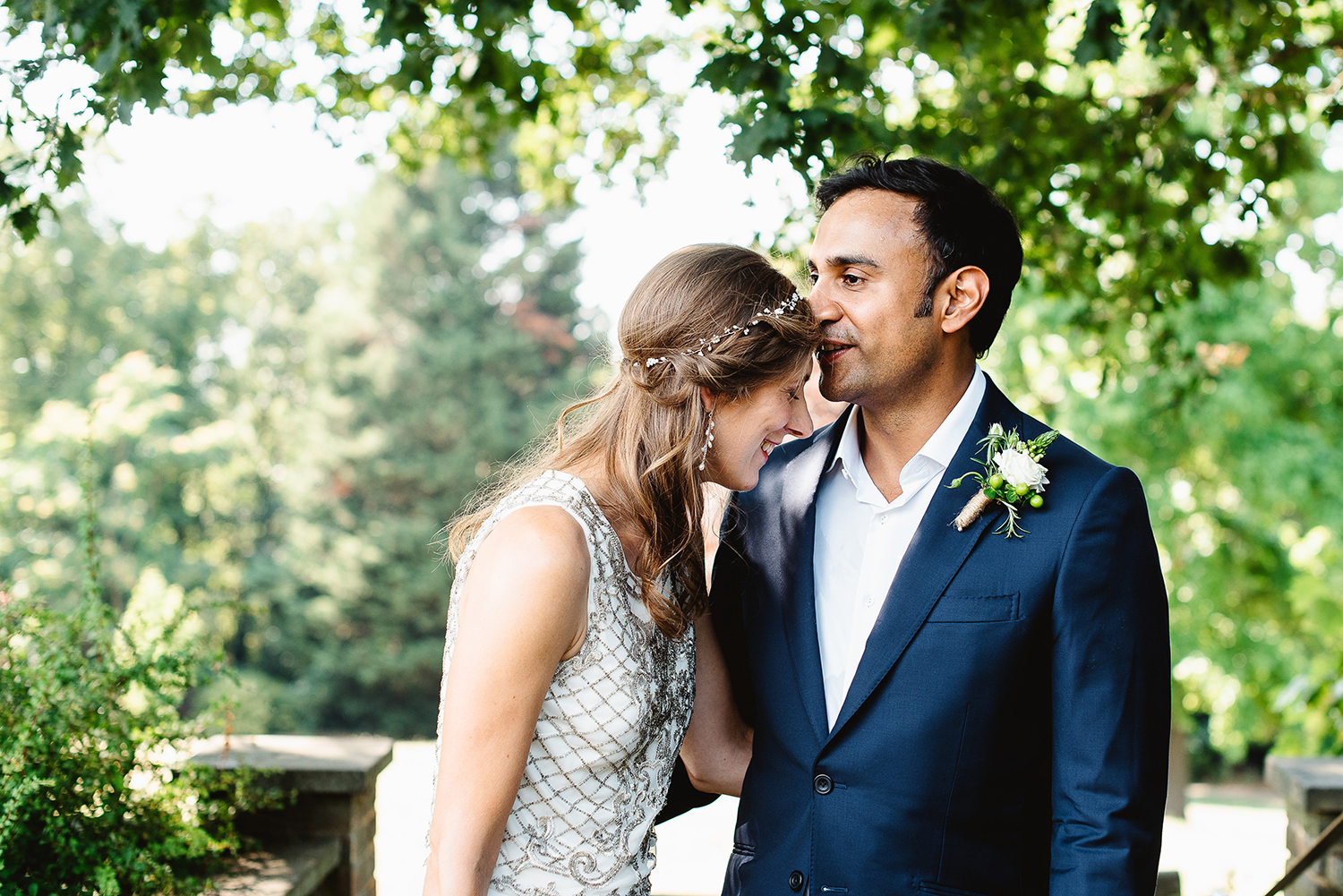 About Fiona Kelly Photography
London based Fiona Kelly is a wedding photographer specialising in capturing beautiful, natural images with a modern, elegant style.
Congratulations on your engagement, it's such an exciting time! Planning your wedding is a lot of fun, but it can also be daunting when faced with so many decisions. Choosing your photographer is one of them.
Over 300 amazing couples have entrusted me to photograph their wedding and capture the memories of their special day. I bring all that experience to your wedding. I know how to put you at ease if you're nervous and I'm here to help every step of the way.
I am passionate about bringing a relaxed approach while creating beautiful, natural and modern images that have a touch of romance and lots of fun. I want to give you an amazing collection of images that brings back all the feelings and fun of your wedding day.
I capture the fun, laughter, emotion and beauty of your wedding day and create a relaxed atmosphere so you don't even know you are having your photo taken…even when it's time for photos of the two of you! As well as photographing all the key moments of the day, I'm always watching for the small interactions. The little glances, the jokes shared, the nervous hand-holding. Things not always noticed, but images that will create the most amazing memory for you after the day.
I'm based in South London but travel around the UK, and further, to cover weddings. Whether its a country house, a teepee in a field, a large party or a small intimate celebration I love to photograph all types of weddings. I would love to hear about your plans and ideas for your wedding day and would be thrilled to be your wedding photographer!
Here are a few messages from past couples:
"Fiona's ability to take natural shots that capture the moment separates her from the crowd. She has exceptional vision and a knack for being in the right place at the right time. Fiona's clearly a professional in her field, but she's also so warm and kind that it makes us happy that she got to share our special day with us."

"What can I say to properly sum up how much we love the pictures?! They are completely stunning and we can't stop going through them. We are so SO glad we booked you, they are more beautiful than we could have imagined. Thank you for being so good at what you do and for being such a help to us"

"We could not recommend someone more highly. We were very fortunate to have so many wonderful providers support our wedding, but Fiona topped the lot. From the very moment we met Fiona, it was so natural and that is exemplary from what you will get through her photography. She gracefully went about her business like a a fly on the wall, completely unobtrusive or forceful and managed to muster so many fantastic and amazing shots. If you are thinking, should we explore alternative providers, I wouldn't waste your time, she really is such a perfect and pleasant photographer. By the end of the experience (and that is what it is), you will feel like Fiona has become a friend, she truly is exceptional at what she does! Thank you sincerely."
Offers for Love My Dress Readers
£100 saving if you book through the Little Book Wedding Directory. Use the form below.
Reviews
Thank you so much from the bottom of our hearts for your help and beautiful photography on our wedding day. We were more than thrilled with the day and it all went even better than we could have ever dreamed of. You were a big part of that! Your professional, friendly and warm manner made us feel like you were another good friend or member of the family sharing the day with us. The photos really capture the joy we felt that day and will be memories we treasure for years to come. We will be forever grateful.
Olivia & Bryn
We enjoyed working with you so much. You were brilliantly professional and just a nice person to be around. You managed to be visible and invisible as needed, which is quite a skill. The photos capture the day perfectly, including so many funny moments that we didn't realise had happened until afterwards.
Emma & Fraser
Well, where do I start? Our photographs are out of this world, you've captured every single aspect of our day perfectly and you've bought the day back to life, in the most beautiful way.  There were so many wonderful moments that you've caught on camera. A lot of love, laughter and fun, some of which we would have missed if it wasn't for you. I know that all of our guests will love them too! I can not wait to share them!  Thank you for all of your hard work, from our engagement shoot and the wedding day, we have the most stunning photographs, that we will truly treasure for the rest of our lives! And despite nick being the most camera-shy person, he loves every photo!!  You are extremely talented but not only that you are a joy to work with you put us both at ease from the very first moment we met.  Thank you for being so wonderful. All of our love, Jac & Nick x x
Jac & Nick
Oh my goodness. The photos are stunning, You managed to capture our day perfectly! From the pre-wedding jitters, the parts we didn't see and all the wonderful and wacky moments in-between. Working with you has been an absolute joy! We'll always cherish looking back on these photos and remembering our wedding day. Thank you, thank you, thank you!!
Steph & Ross
Articles featuring Fiona Kelly Photography