The Gibsons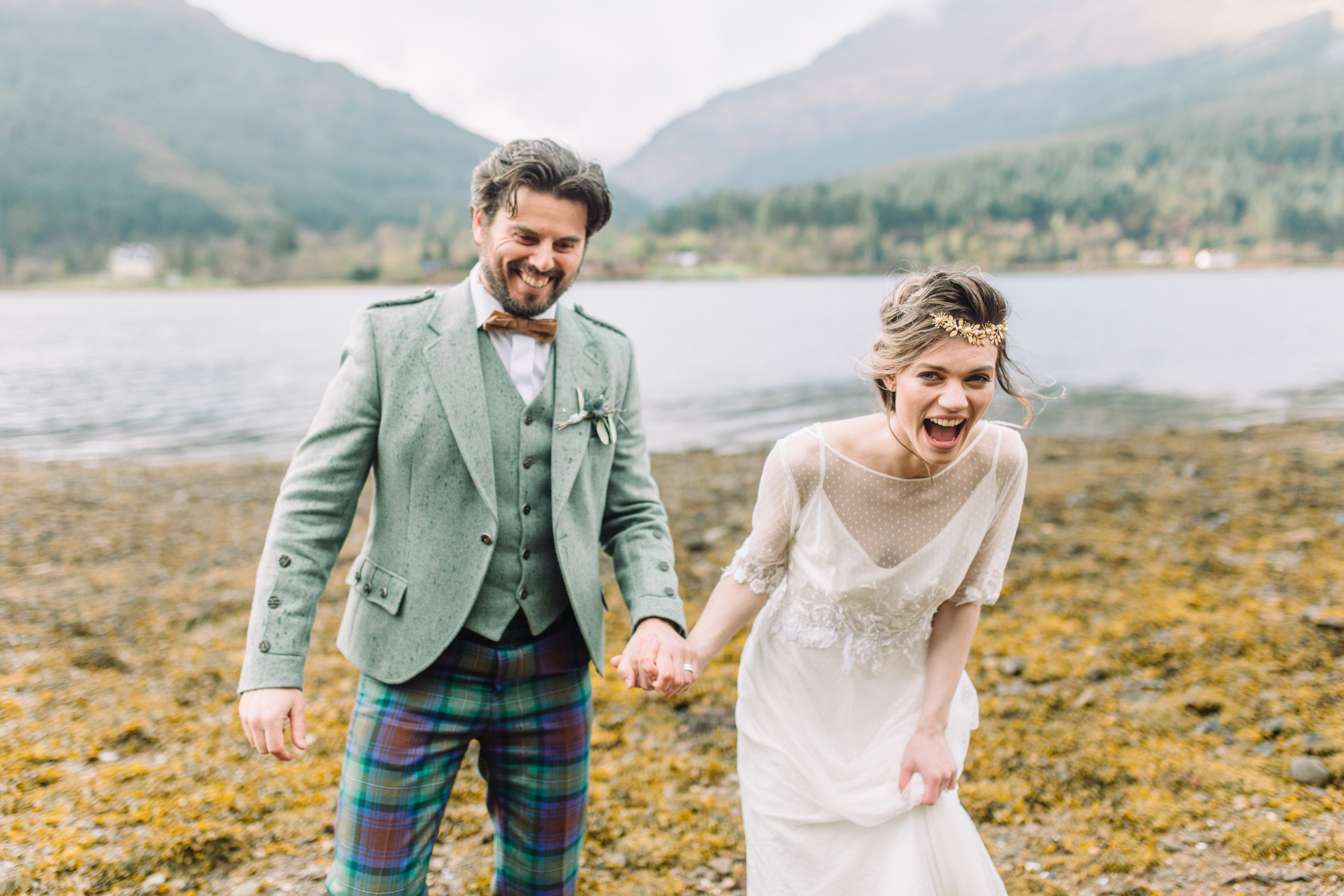 £50 print credit with booking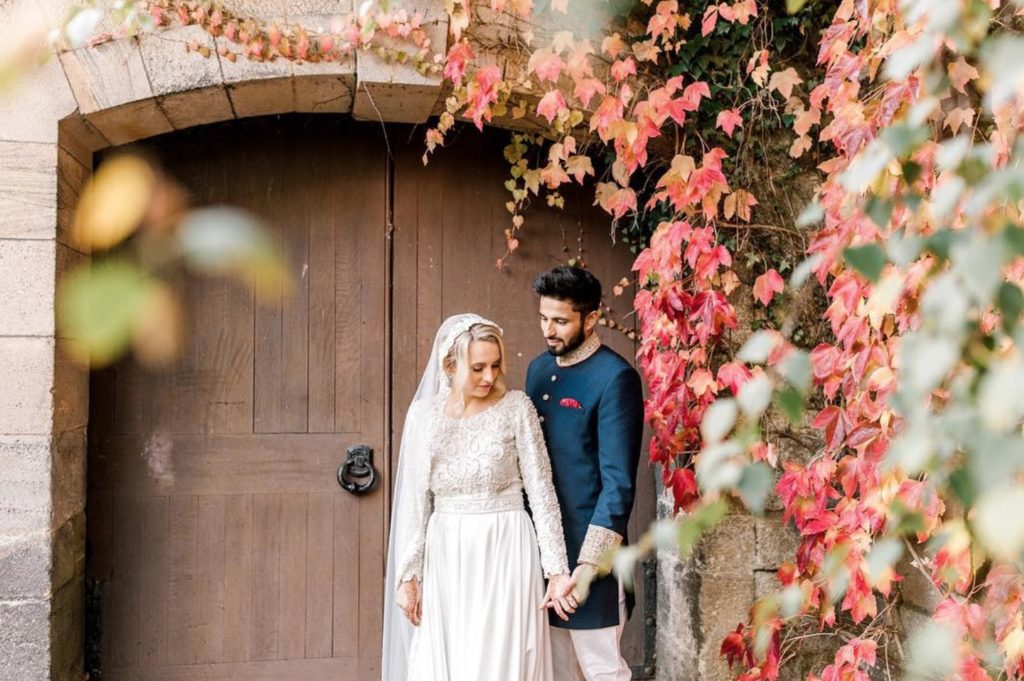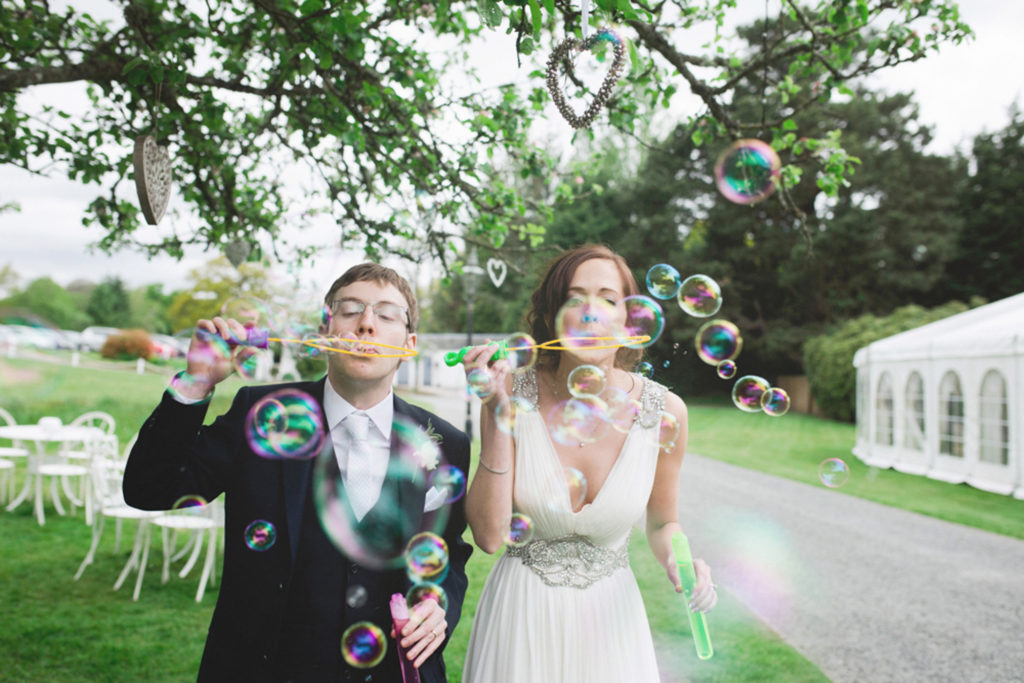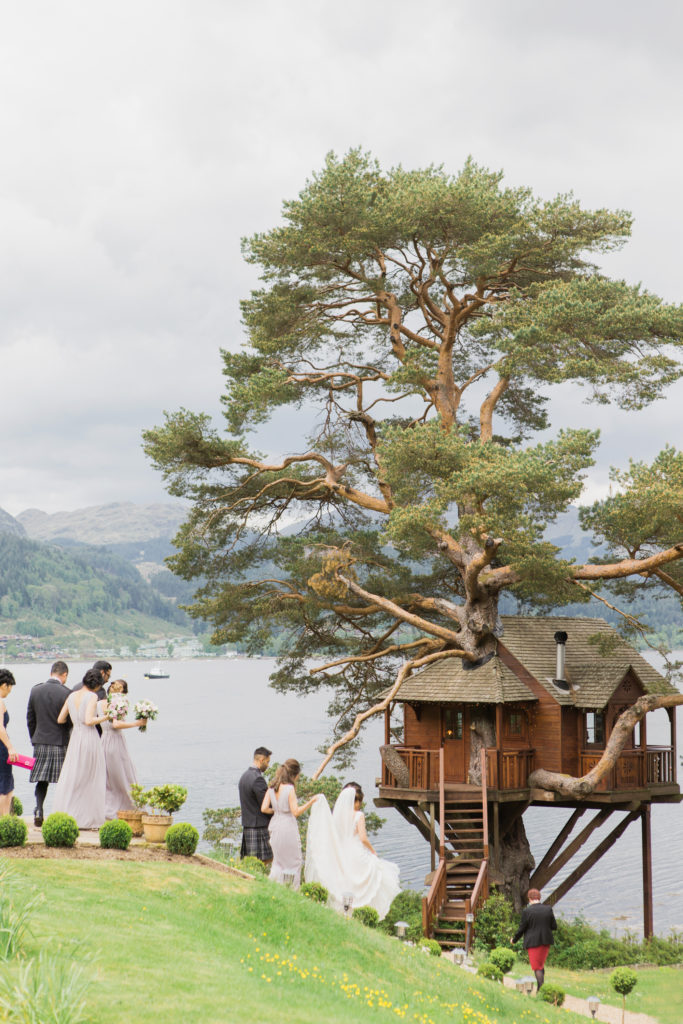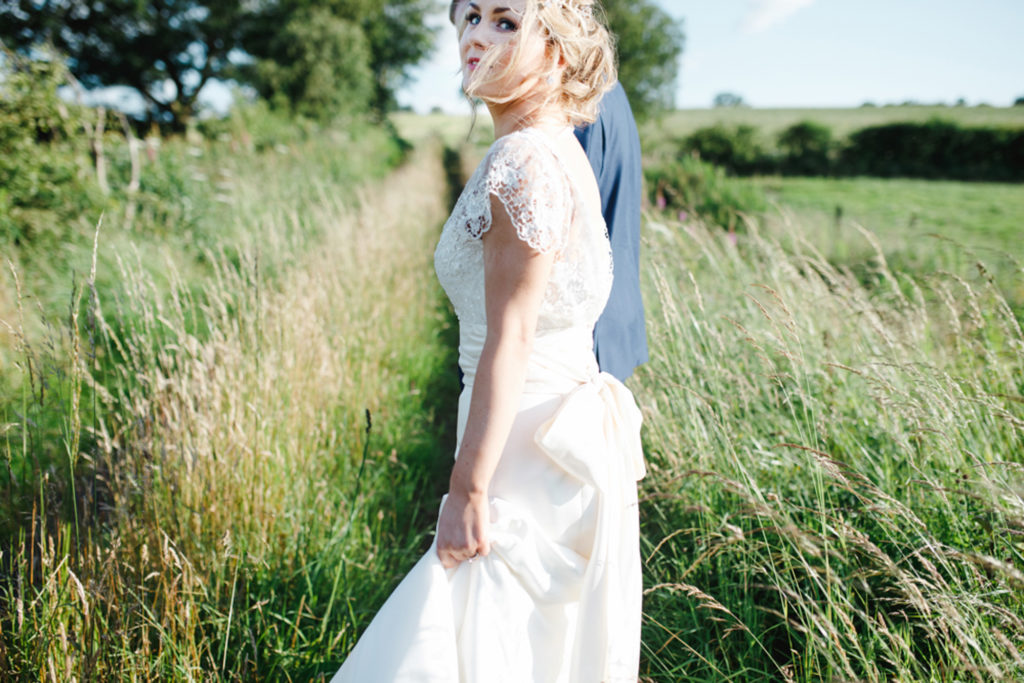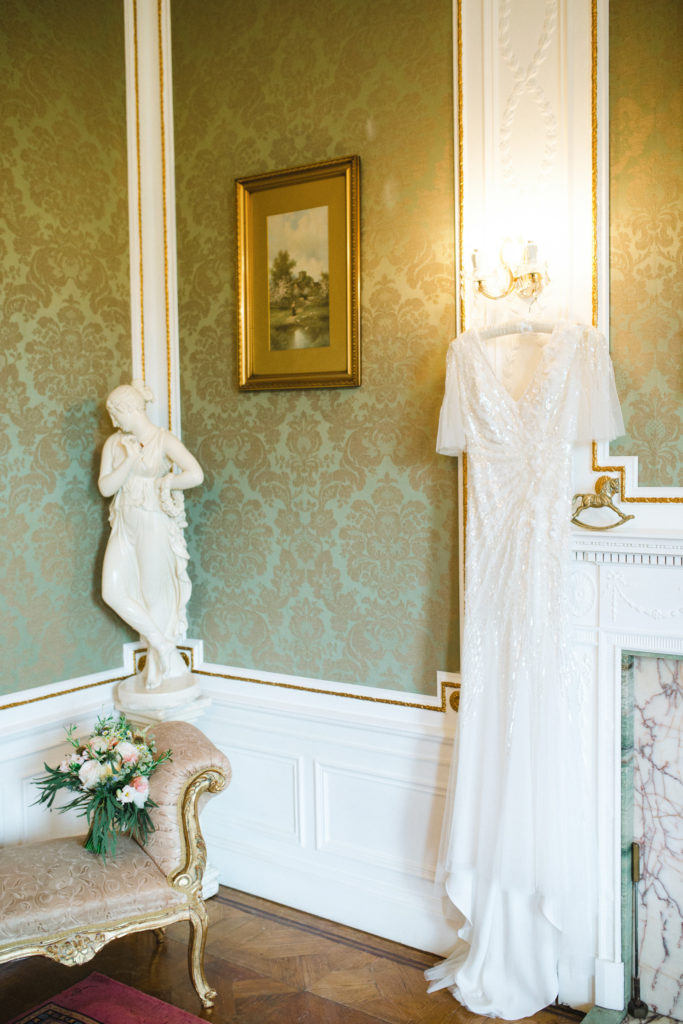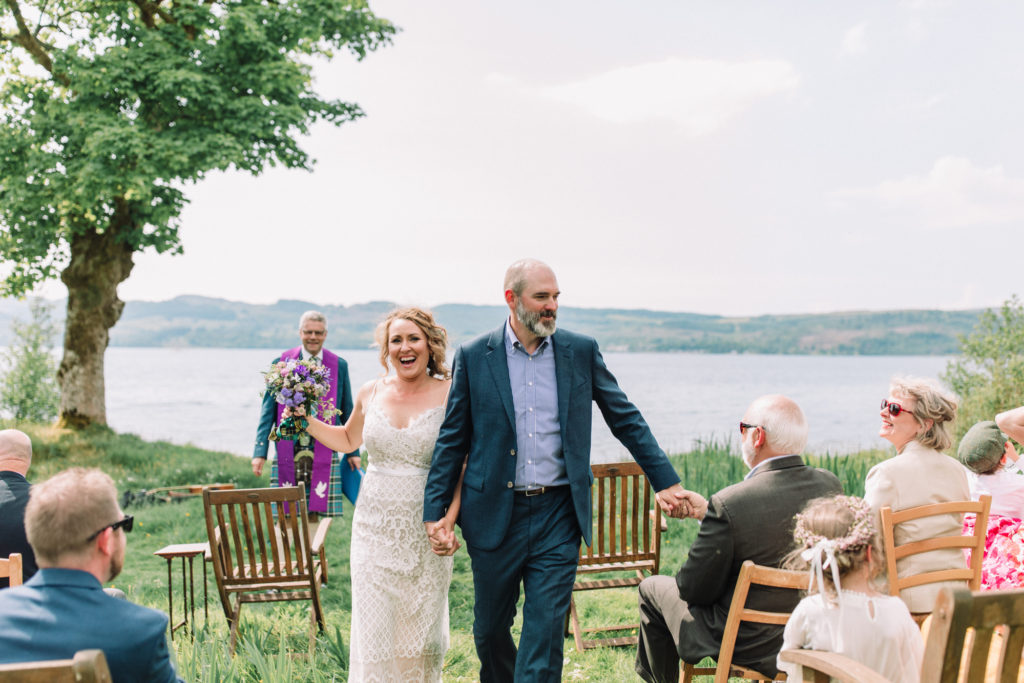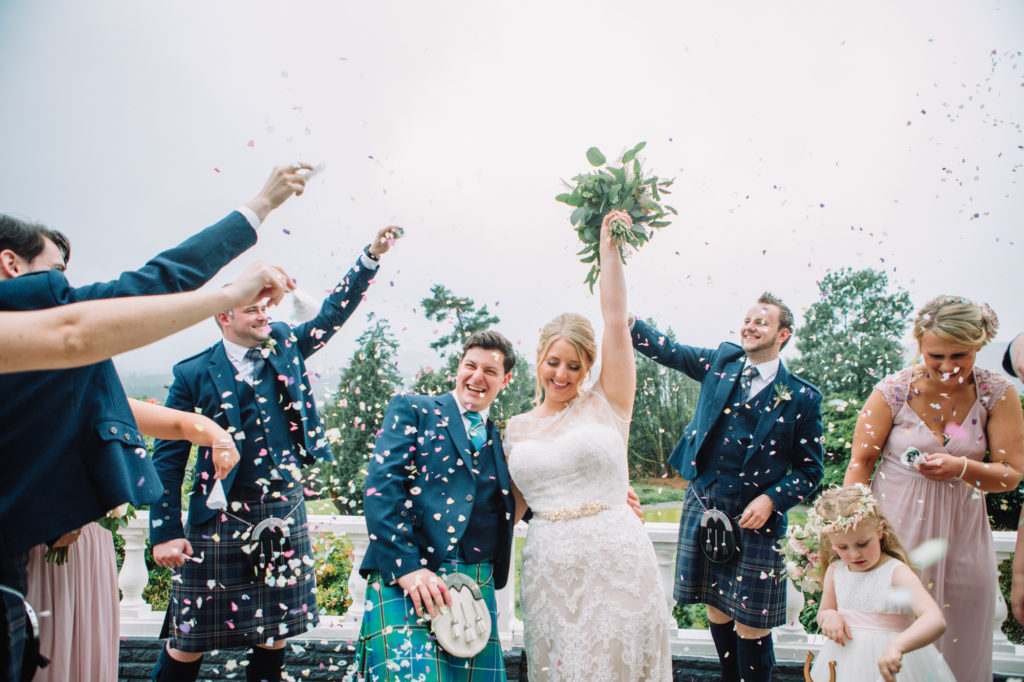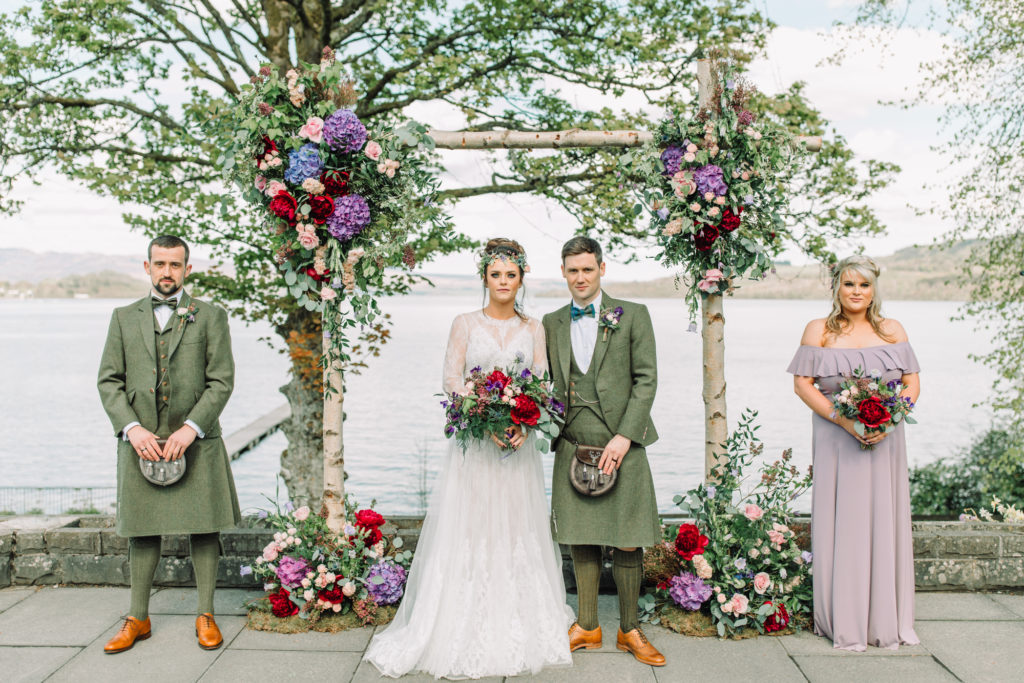 We are Chantal and Scott a husband and wife duo! A French Canadian and a Scot producing natural and relaxed modern wedding photography from our base in Scotland.
Having been married for 18 years now we know how AWESOME being married can be. Other than marriage we love raising our wee boy Louie , long walks, exploring castles and the west coast of Scotland, naps, and sunny Sundays off where we get the chance to brunch with friends!
We approach every enquiry we get personally which continues on right through to after the big day. We are huge believers in creating an awesome and memorable experience for our couples including capturing your day uniquely showcasing what you mean to each other and everything that comes as part and parcel of a wedding day. In the end, all you will have to look back on from this day will be your photos.
On the day we work as a team seamlessly making sure we get the most out of every photo we take while making sure you have plenty of time to spend with your guest. We aim to create romantic, fun, emotional and happy photos using natural light as much as we can. We are also obsessed with capturing all those small details as they also play a big part in your day.
We are based in Glasgow, Scotland but we travel around all of Scotland & worldwide. Our sense of adventure goes hand in hand with our creativity so new sights, cities, and venues get us super excited! We have photographed many weddings in Italy. We have also shot weddings in Cyprus, Mexico, Canada, and a proposal in Hawaii.
Hope to hear from you!!
Chantal and Scott x
I searched all over Scotland for a specific style of contemporary, stylish and light wedding fine art photographers which I couldn't find in Aberdeenshire. I came across The Gibson's work on various bridal blogs and I was delighted I found them!! The Gibson's delivered incredibly dreamy, soft light and classically stylish images for our autumn opulence wedding at Drumtochty Castle in October 2017. We fell in love with both our beach engagement shoot images at St Cyrus Beach and wedding photographs at Drumtochty Castle which we will treasure forever! They managed to capture images which are full of emotion, intimacy and fun and you captured the moments as they happened to tell our wedding day story. I would highly recommend 'The Glasgow' package. After all........moments pass and memories fade but a photo lasts forever! Move over Pinterest! The slideshow was so beautiful and such a wonderful surprise! It was so emotional watching it back and the music was perfect, we have loved showing our family and friends our wedding story.
Julia & Charlie
Scott and Chantal are so fantastic at what they do! They photographed our wedding and have created the most beautiful images to remember our day by! They put us so at ease for the whole day. Blending in with the guests to take gorgeous natural shots, and then taking charge to organise everyone for the more 'formal' family shots. I was a bit nervous about getting our couple photographs done but it was such fun spending time with Scott and Chantal that in the end I really enjoyed it, which I think definitely shows in the end results! I can't thank them enough for how amazing they have been! From start to finish they have been so helpful and lovely. :) Everyone has been commenting on how much they love the photos and I couldn't be happier with them. Thank you so much guys!
Ailsa & Paul
We met with the Gibsons on Skype before booking them as our photographers. While speaking to them, we could tell that they were passionate about capturing our wedding day in an artful and timeless manner. Looking back on the images that they captured now, we can feel each and every moment as if we were right back there in Scotland. Our photos are heirlooms that our family will treasure for generations. We could not be happier in our choice and are so thankful that they were able to capture so many special moments in an unobtrusive way.
Carla & Kelley
Chantal and Scott were brilliant photographers for our wedding. Aside from their great creative talent, they were responsive and helpful in the run-up to advise on what would work with timings and all those logistics. And on the day they were indispensable. From contributing to calm vibes when we were getting ready, to providing us with advice to questions that suddenly cropped up, to making us feel so relaxed and comfortable in our photo session, to keeping timings on track they really contributed to the tone of our day and put so much into it. The photos they've given us are such an incredible way to remember things and alongside more formal (but still very natural) family shots they perfectly captured so many details and observed moments. Everyone has commented on how expert the photos are. Needless to say, we would highly recommend them!
Georgie & Chris
We are so thankful to have chosen Scott and Chantal as our wedding photographers. The Gibsons are super crazy talented! They are very professional, friendly and helpful. They are just incredible to work with and are the loveliest couple. We are so delighted with our beautiful wedding photos which are impeccable and to the highest of standards. Scott and Chantal made us feel really relaxed and comfortable on the day of the wedding which made it so much easier to capture all the love shared on possibly the hottest day of the year! We are so grateful for all the hard work they have put into creating beautiful memories for David and I. The magical day was captured beautifully through their lens. We will forever cherish these wonderful photos. Wishing you never-ending success and never-ending fun adventures capturing love through your lenses. I'm sure we will cross paths again
Tania & David
We highly recommend the Gibsons. They combined professionalism, easily guiding us through the day in order to get the best shots in a minimal amount of time, and friendliness, always smiling and in a great mood. We also discovered that because they are a couple they could spread out to capture the best photos, for example with Chantal following the bride before the wedding, while Scott was shadowing the groom. Many of our friends, including some who work in photography, have since commented on how great the photos have turned out. My husband and I absolutely love them, and I look at them on a daily basis
Sean & Jennyfer
We have had the pleasure at working with Chantal and Scott at a few weddings now and every time they absolutely smash it! We didn't consider anyone else when it came to booking photographers for our own wedding. We have just received our photos from the day and they are even more than what we had hoped for. The pictures speak for themselves. Highly professional with warmth and familiarity which helped put us both at ease. Cannot recommend enough!
Aly & Jason
I honestly can't begin to tell you how amazing The Gibson's are! I found their website online and instantly fell in love with their photography! Their style was exactly what I was looking for, for our wedding! We chose 'The Glasgow' package as we really wanted the engagement shoot as none of our friends had ever chosen something like that before and also to give us the opportunity to meet our wedding photographers! We were not disappointed! We asked them to sail to the Isle of Bute last June, my husbands homeland, and it must have been the best day of the year. It was roasting for Scotland's standards and there wasn't a cloud in the sky! Chantal and Scott are so warm and welcoming, they make you feel at complete ease and this comes across in the photographs! Our engagement and wedding photographs are more than we could have wished for! They are beautiful memories that we will have forever and I am so so pleased that Chantal and Scott were able to be photographers! They are an extremely talented pair! Thanks again guys!!
Lorna & Ryan
Articles featuring The Gibsons