Wedding Smashers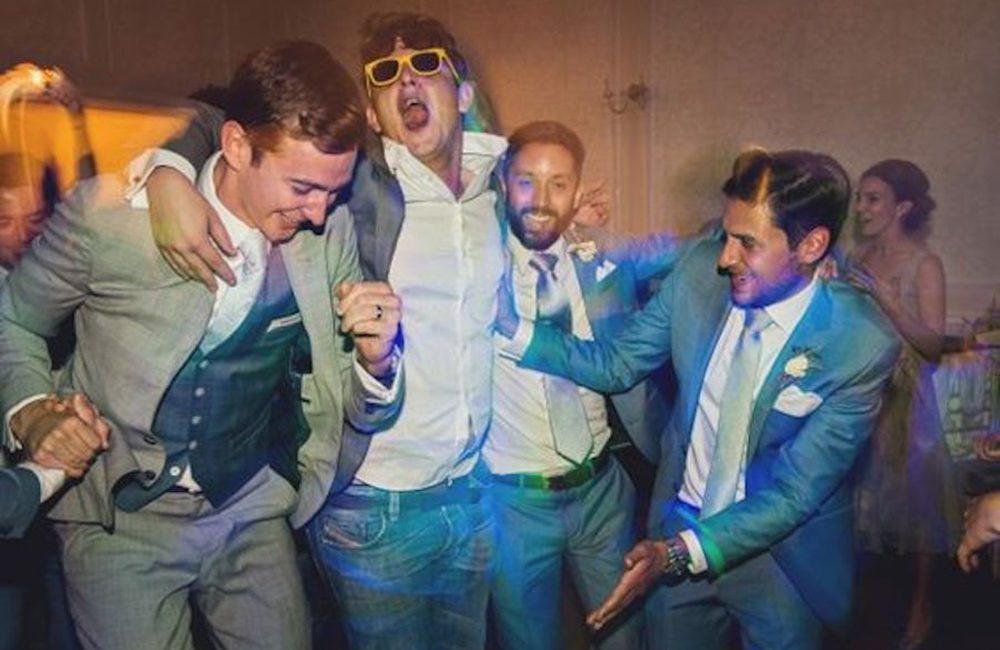 Wedding Smashers is a London based DJ collective bringing all the good and very cool music for weddings.
With 100's of weddings and events under their belts, rocking unforgettable parties for fabulous couples and major brands alike, Wedding Smashers have established themselves as the UK's ultimate DJ outfit.
Whether couples are into a mix of Rock'n'Roll, Hip-Hop, Dance or pure unashamed Pop, the WS crew is able to curate the perfect mix of music to take any party to the next level.
Providing a huge range of exciting extras (from neon signs to taxidermy bears via confetti cannons and boothylicious DJ booths) the Wedding Smashers truly understand that every detail matters.
Do you travel?
We LOVE to travel and have smashed weddings from Scotland to Sri Lanka, Ireland to Italy, Manchester to Marrakech (and lots of places in between). We'd just need you to pay for accommodation and cover the travel costs. Whether you're looking for a London Wedding DJ, a UK Wedding DJ or a Destination Wedding DJ, we've got you covered!
What are your prices?
We have different rates depending on where and when an event is taking place. Drop us an email to [email protected] with all your event details and we can send you a quote.
Can we choose our own wedding music?
You certainly can! You can have as much or as little input as you wish, it's your wedding! Our DJs can play anything from Rock n Roll to Northern Soul, Dad Rock to Mum Disco. Hip-Hop to Yacht Rock, Top 40 hits, 50's, 60's, 70's, 80's, 90's and 00's Pop to House, D&B, Afro-Beat, Garage & Grime; if you can name it, hum it or dance to it, we can play it.
Do you play music from other cultures?
100%! We've played many weddings from a multitude of cultures and welcome couples from every background. We love discovering music from all over the world and our DJs will happily mix any specified songs.
Do we need to feed the DJ?
Yes, your DJ will require a hot meal before the set starts and suitable refreshments throughout the night. The DJ is responsible for bringing the ENERGY to your party so fuel is needed for the fire!
Will the DJ need to take breaks?
No, our DJs will play the entirety of the set without taking a break and can play for a maximum of 5 hours straight.
How long will setup take?
Standard set up takes place 1 hour before the party is due to start. We also offer an early set up service, which ensures all the equipment is set up and sound-checked before your guests arrive at the venue. This also allows you to use our PA during the day.
Do you have insurance?
We have Public Liability cover for up to £10 million. We also have PAT test certificates.