For this afternoon's feature, I have invited the delectable Laura Caudery of Fetcham Park in Surrey, and who we assisted in launching the beautiful and heartfelt #ShareTheHonestLove social media campaign last year, to share her thoughts and observations of a wedding style she's seeing become ever more popular, as she continues to host some of the most stylish and glamorous weddings – the black tie wedding. Over to you Laura…
Credit: Mark Bothwell Photography
Black tie wedding at Fetcham Park, full wedding being blogged next week on Love My Dress
Described by journalist Simon Crompton as 'the last real dress code left to us', black tie is experiencing something of a renaissance among dapper young men. From the Duke of Windsor in the 1930s to the likes of Bradley Cooper and Daniel Craig today, it's a look that exudes timeless appeal. Moreover, its continued presence on the catwalk and popularity among celebrated designers such as Tom Ford and Ralph Lauren proves black tie isn't simply an alternative to tails, it's a serious fashion choice.
Credit: McKinley Rodgers
See the full wedding here on Love My Dress
Over the last 12 months, award winning venue Fetcham Park has served as an opulent backdrop for an array of stylish black tie weddings. A Grade II* listed house built in around 1705, it boasts designs by William Talman, striking murals by Louis Laguerre, whose work can also be seen at Blenheim Palace and Chatsworth, and gardens originally landscaped by George London.
From the sweeping staircase leading to the Great Hall to the resplendence of the Salon, decorated with thousands of books of gold leaf and breathtaking architectural details, Fetcham Park belongs to an age when grand houses were regularly used for decadent celebrations where guests would arrive in all their shimmering finery.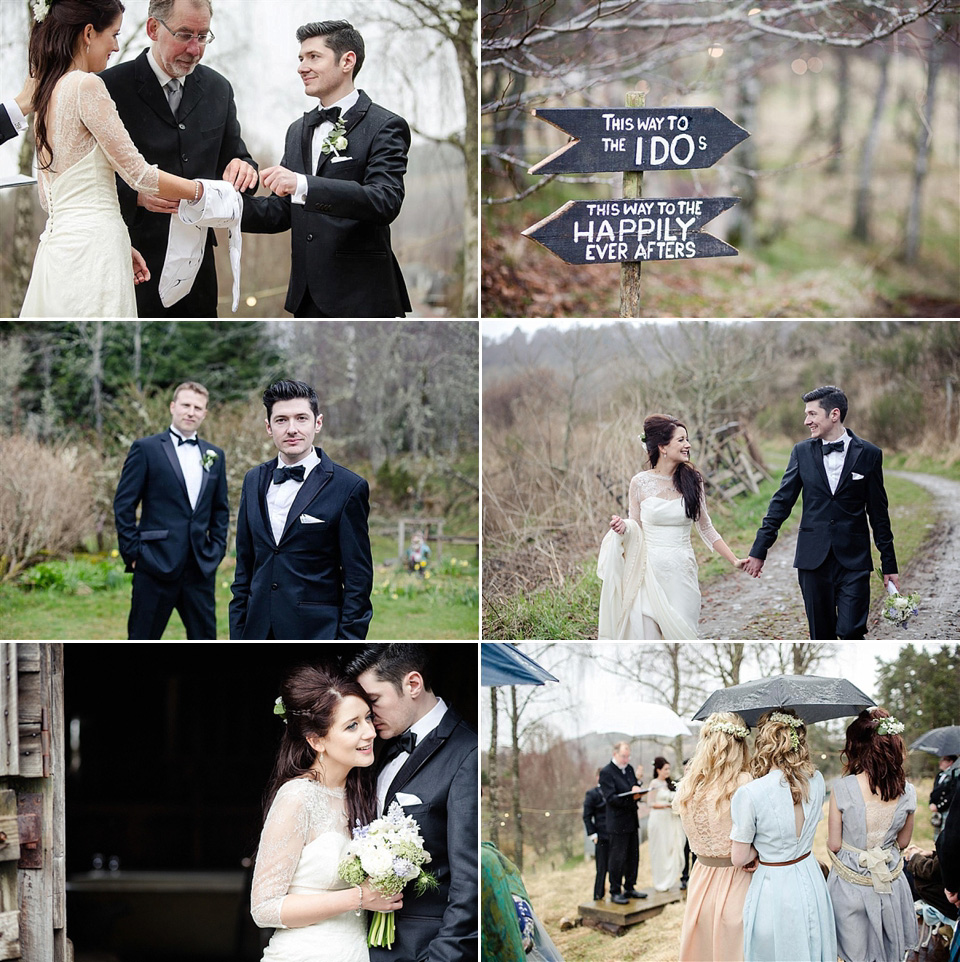 Credit: Helen Abraham
See the full wedding here on Love My Dress
An occasion as special and important as your wedding day should be no different. In a house that seems to have been built with dressing up in mind, black tie works particularly well, reflecting the classic elegance of Fetcham Park's interior while creating an atmosphere of unbridled sophistication.
Not to be confused with white tie, the most formal evening dress code in Western fashion, black tie was originally derived from costume conventions observed in Britain and America during the 19th Century. When the dinner jacket, or tuxedo as it's known in the US, first came into fashion in the Victorian era, it was considered a less formal alternative to the tailcoat, but worn with the same standard accompaniments such as a white bow tie and a formal white shirt with a wing-collar.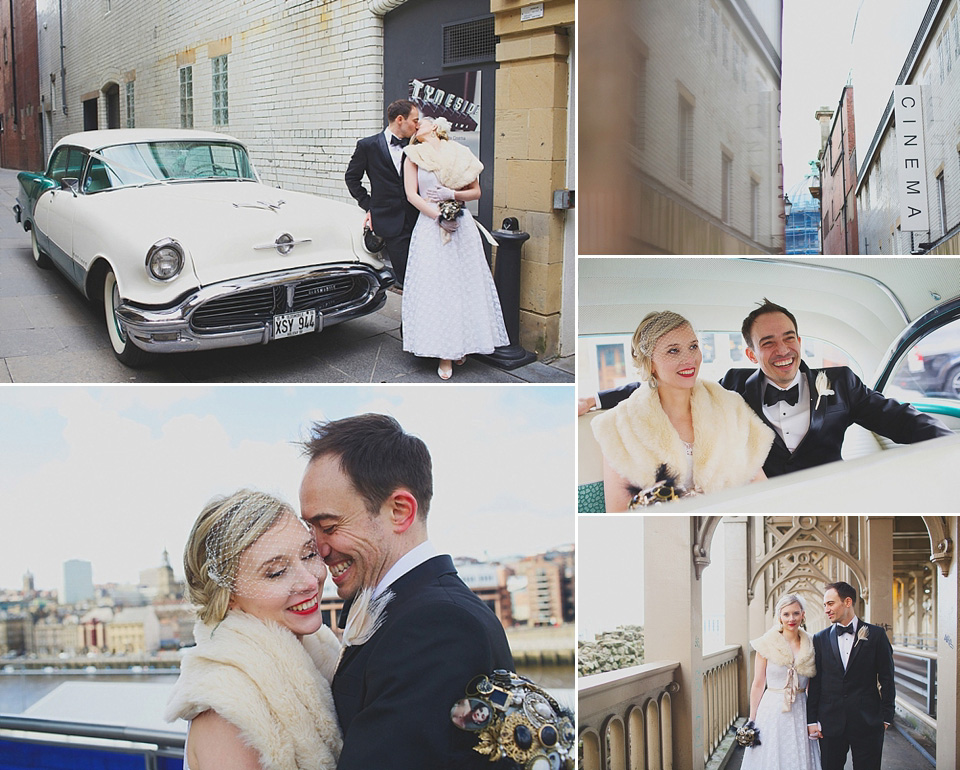 Credit: Hannah Millard assisted by Sally Thurrell
See the full wedding here on Love My Dress
It was during the Edwardian era that combining a black waistcoat and black bow tie with a dinner jacket became the norm, thus establishing a basis for the black tie and white tie dress codes still in place today.
The rules are straightforward. Men must combine a dinner suit of black or midnight blue wool, where the jacket lapels and trouser braid are of silk or another contrasting material, with a white dress shirt, an evening waistcoat or cummerbund, and black dress shoes. For ladies, a smart dress (such as a cocktail dress} is appropriate. It can be long or short, as long as it's not too short. It need not be black.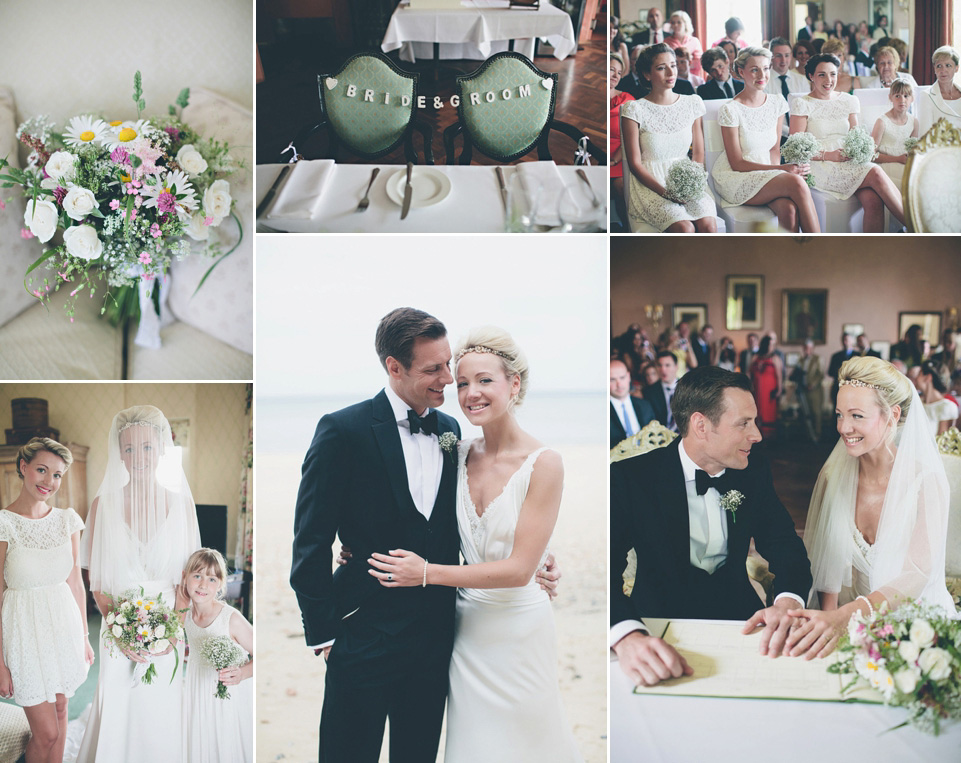 Credit: Jason Mark Harris
See the full wedding here on Love My Dress
Credit: Rachel Movitz
See the full wedding here on Love My Dress
Although considered a form of eveningwear, American groomsmen have favoured black tie at daytime weddings since around the 1960s. While traditional morning dress or lounge suits have always prevailed here in the UK, the lifting of restrictions regarding when couples can marry has lead to ceremonies often taking place later in the day, making black tie a much more viable option.
The look also lends itself perfectly to winter weddings when daylight hours are fleeting. In low lighting, combining black and white creates contrast, making the wearer appear sharply dressed. When natural light is in short supply, you should also consider midnight blue as an alternative to black as it actually looks darker under artificial lighting.
Credit: My Beautiful Bride Photography
See the full wedding here on Love My Dress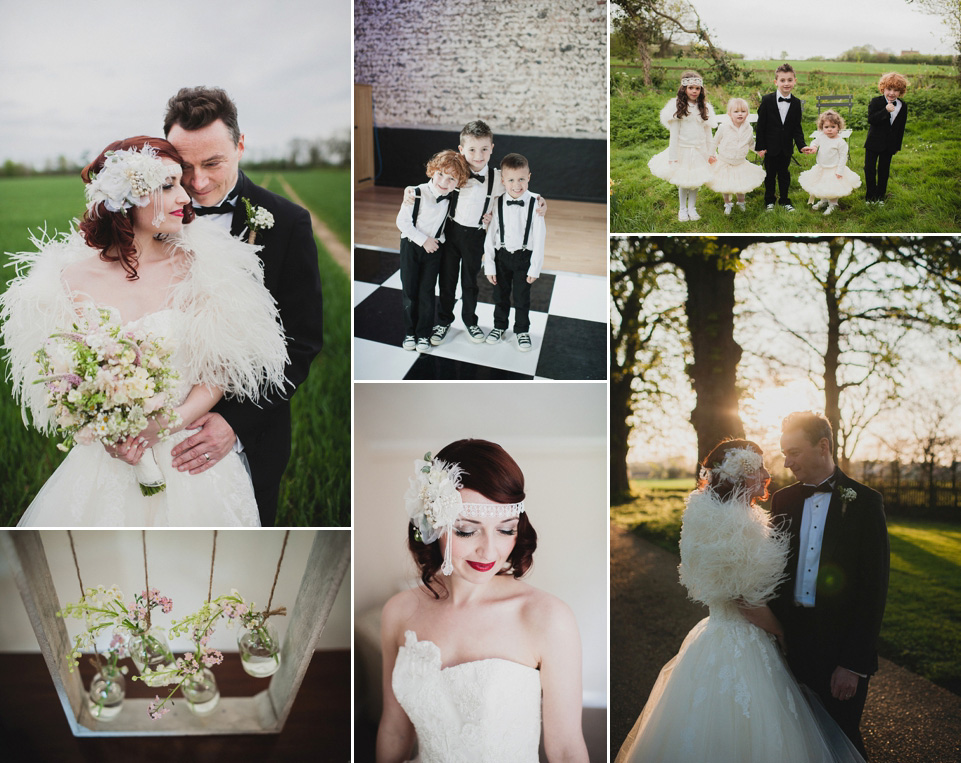 Credit: Michelle Waspe
See the full wedding here on Love My Dress
In a world of sartorial confusion dominated by indistinct stipulations of the 'smart-casual' variety, a black tie dress code also ensures a uniform look for those attending your wedding. Many guests will be relieved to know what they're expected to wear to such an important occasion. Men who shudder at the mere thought of a top hat and tails will rush to express their gratitude, and they'll look effortlessly chic as they do.
Credit: LM Weddings
See the full wedding here on Love My Dress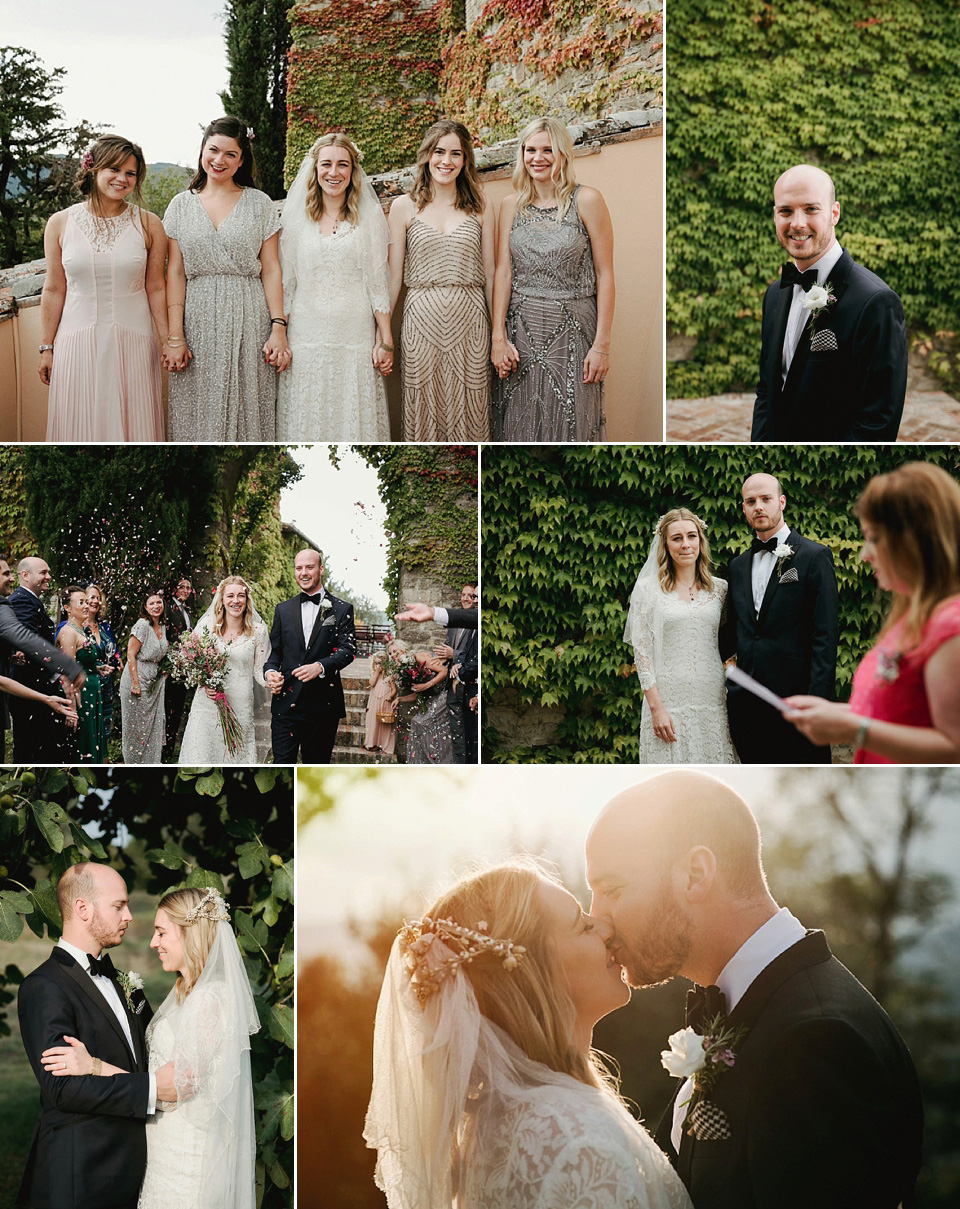 Credit: Cinzia Bruschini
See the full wedding here on Love My Dress
Of course, there's still ample opportunity for your groom to stand out from the crowd. A velvet dinner jacket can look incredibly cool and there's fun to be had with accessories such as pocket squares, braces and bowties. Just as this elegant dress code seems perfectly suited to weddings held at Fetcham Park, some might say there's no better complement to a bride's gown than a groom dressed in black tie.
Love Laura x
_____________________________________________
With a passion for fashion, style, design and retail, Laura Caudery began her career in luxury goods, working in brand marketing at Burberry and Alfred Dunhill. This fired Laura's desire to create a luxury brand of her own, and with her family's property company company affording her commercial knowledge from an early age, and an opportunity to venture out on her own, she made the transition from employee to business director. In November 2011, Laura launched Parallel Venues – opening the doors to Fetcham Park and Cams Hall – two exclusive properties for fabulous wedding ceremonies and receptions.
Determined to ensure couples feel more than simply a date in the diary, Parallel Venues is committed to offering and creating every client's wedding in exactly the way they wish for it to be. We are delighted for Laura and for Parallel Venues that in January this year, Fetcham Park was crowned the Best Town/City Wedding Venue in the country for 2015 at the annual Wedding Industry Awards.