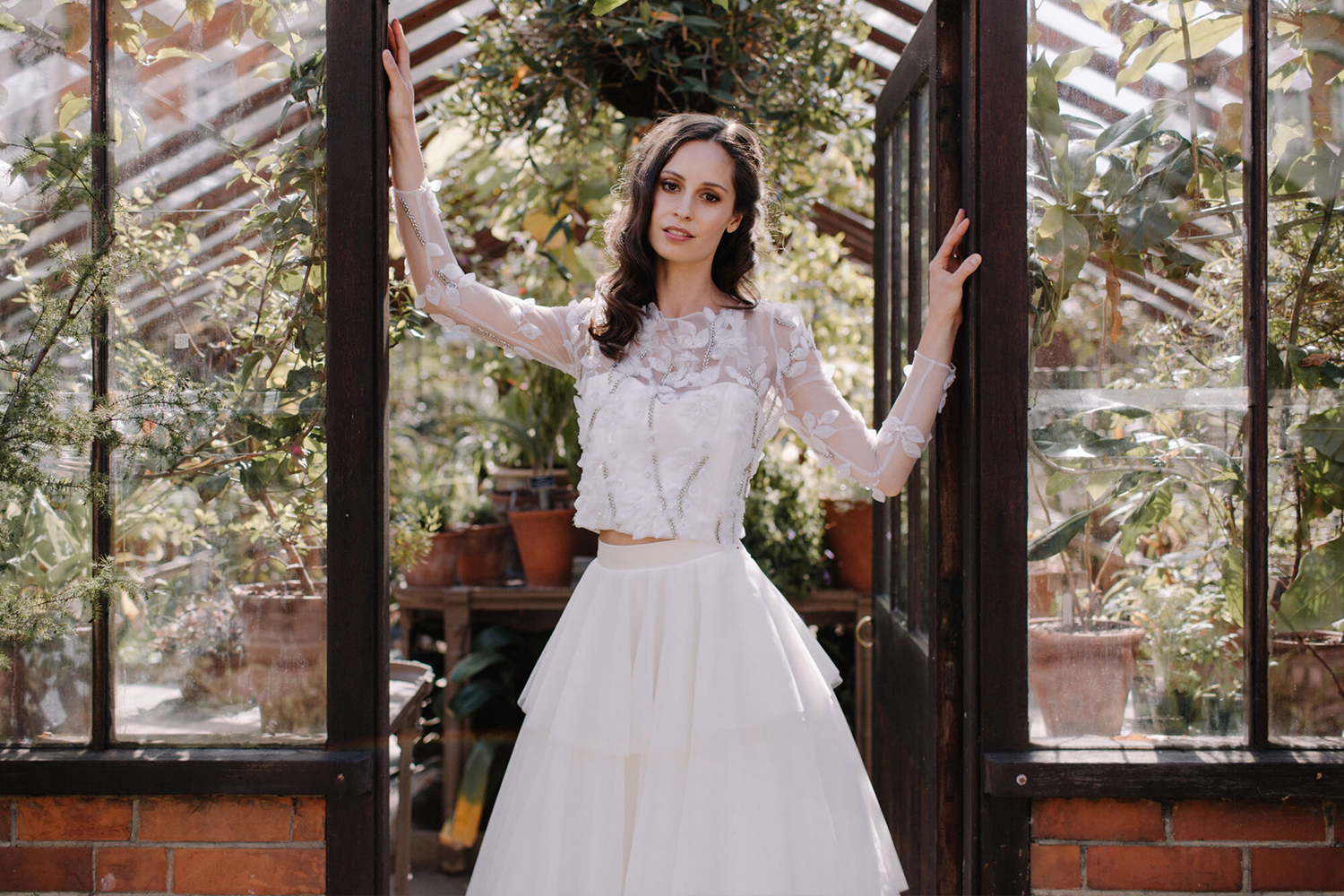 About Kate Edmondson Bridal
Kate Edmondson is a West London based wedding dress and bridal designer creating gowns for modern brides. Her style is all about understated elegance.
Kate's designs are renowned for their elegance, bringing vintage beauty to the modern day bride. Drawing on her inspiration from classic 1930s and 1940s fashion, Kate creates timeless luxury with an edgy twist; perfect for the fashion-forward bride who doesn't believe an off-the-peg dress can accurately capture her personality.
From start to finish, Kate will handle every stage of the dress to ensure that you are getting the dress of your dreams. She takes the utmost care at every step, stitch and seam, from sourcing luxury fabrics bespoke to every brief to making sure the cut and fit is perfect for your body. Her passion for couture comes across in fittings and consultations in her West London studio, where you will receive a friendly, enthusiastic and approachable service to ensure you feel totally at ease. The whole process, which is often overwhelming elsewhere, has been tailored to ensure that your ideas are listened to and understood, resulting in a dress you've created from scratch. Whether you know exactly the dress style you want, or you would like to explore some options with a vintage feel, Kate would love to help.
Boutique
203-205 The Vale Business Centre Unit 15 Acton Vale London W3 7QS
By appointment only, please contact us for details
Videos
Articles featuring Kate Edmondson Bridal